This article will introduce eToro, discus whether it is a good option for you, and suggest why you want need some financial advice in some circumstances. The article will conclude with some shocking statistics.
eToro: introduction
eToro is a good online social trading platform with the availability of multiple assets for trading. The prime features of eToro are providing financial services and copy trading services in various assets including Stocks, CFDs, and cryptocurrency.
Having its registered offices in Cyprus, Israel, U.K, and Australia, eToro has been one of the famous and leading social platforms in its category with a company value of $800 million and registered users over 6 million.
It was founded in the year '2007' in the city of Tel Aviv which is located in Jerusalem. The people who started eToro were Yoni Assia and Ronen Assia along with David Ring. Started as a general trading platform, eToro's social investing platform with the copy trading feature was launched in the year '2010'. It is considered to be one of the best trading platforms for people living in Europe.
Most of the investors from different countries are able to make a trade using eToro. Although there are a few countries where eToro is blocked which are USA, Canada, Cuba, Japan, North Korea, Iran, Syria, Turkey, Serbia, Albania, and Sudan. If you find yourself in a region other than the above-mentioned countries, you can be able to make a trade using the eToro trading platform.
eToro's catalogue consists of 47 currency pairs, 19 commodity/index CFDs and 1500+ shares. It is considered as one the best when it comes to cryptocurrencies as it offers 77 crypto CFDs.
In terms of regulation, the trading platform of eToro maintains its integrity by serving the investors from the UK through an FCA (Financial Conduct Authority) regulated entity. Similarly, it deals with Australian clients by the Australian entity and other clients by the Cypriot entity.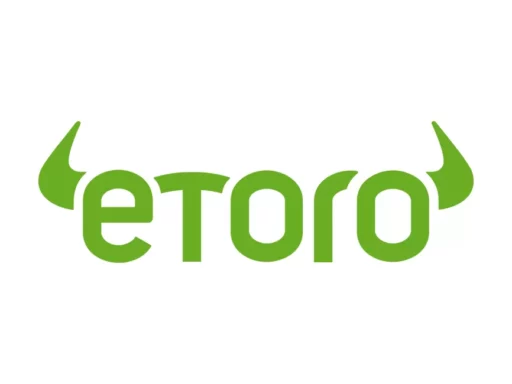 eToro Fee Structure:
eToro has substantially low charges for people living outside of the EU and for the people living in the Europe eToro offers free of cost Stock and ETF trading. Though the fees are very low when compared to many other trading platforms, eToro has Finance Rates, Withdrawal Fees and Inactivity Fees higher than most others.
eToro charges a $25 withdrawal fee per each withdrawal transaction. It also charges Inactivity fees of $10 per month after the customer is completely inactive for a period of one year.
It has been proved that eToro has very low fees for Stocks. For example, the benchmark fees of certain stocks such as Apple, Vodafone, etc, is $0.0 making it one of the best trading platforms available with very low benchmark fees. Non-EU clients are charged with a benchmark fee of $3.6.
The FX fee on eToro is also considered as average and not too pricey. For example, the fees for the popular currency pair EUR/USD is $19.1 which is neither the lowest price nor a highest price when compared to others.
eToro has high financing rates and charges non-trading fees, inactivity fees, conversion fees, etc. which is a huge backdrop for this. 
Financing Rates are the charges applicable to the customer when he/she holds a leveraged position for more than a day. Annual rates for finance are very high on eToro when compared to other brokers. For example, finance rates on eToro are 8.9% for stocks and 3.7% for FX. 
The conversion fee of eToro depends upon the currency. The Conversion fees are as follows: 250 Pips/EUR, 50 Pips/GBP, 250 Pips/CAD, 250 Pips/JPY, 100 Pips/AUD, 50 Pips/RUB and 50 Pips/RMB. The customer is charged with the conversion fees when they deposit or withdraw money from their account using a currency other than USD.
'Wallet Fee Structure' – eToroX (The Blockchain Substitute of eToro) charges 1% and the third-party service provider Simplex charges 4% fees. For each crypto transaction, blockchain fees are applicable and after Simplex approves the transaction the market rates are decided by eToroX. Additional charges (such as foreign transaction fees) depend on the terms of the Bank or Credit Card issuer that has issued the credit card.
Any type of pending payment will be canceled and a ticket will be created automatically regarding the problem status. If the approval is done, then the transaction cannot be canceled. Any issues with this category are dealt primarily by the Simplex service team and the customers can also approach the eToro service team regarding the issues.
Fees aren't when opening an account on eToro, they charge fees based on the spread. Each type of cryptocurrency has different spreads which may not be guaranteed. The market is available 24/7 when trading with cryptocurrencies. The minimum spreads of different cryptocurrencies are mentioned in the table given below:
| | | | |
| --- | --- | --- | --- |
| Instrument | Spread | Sell | Buy |
| Bitcoin (BTC) | 1.5% | -0.471233 | -0.471233 |
| Bitcoin Cash (BCH) | 5% | -0.14 | 0 |
| Dash (DASH) | 3% | -0.039452 | 0 |
| Ethereum (ETH) | 2% | -0.036712 | -0.036712 |
| Ethereum Classic (ETC) | 5% | -0.001726 | 0 |
| Litecoin (LTC) | 3% | -0.006575 | 0 |
| NEO (NEO) | 5% | -0.012383562 | 0 |
| Stellar (XLM) | 5% | -0.0000416 | 0 |
| Ripple (XRP) | 3% | -0.000022 | 0 |
Opening an Account on eToro:
The process of opening an account on eToro is fully digital and very simple. They offer two types of accounts where one is a demo account (which uses play money) and the other one is a real-time account (which uses real money). 
For creating a demo account and making trade predictions in order to get familiar with trading on eToro, the customer won't need to submit any sort of proof. The customer can sign-up using a Google account or else he/she can register using a Facebook or Google Plus account. They instantly get $100,000 cash (play money) into their demo accounts.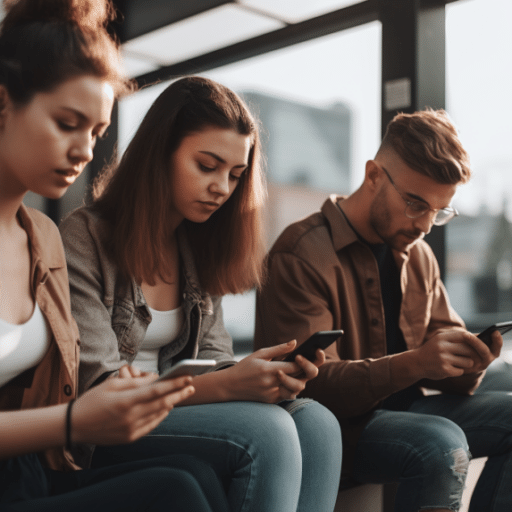 For making a trade online using real money, the customer would be asked to submit their Identity Proof (most preferably a copy of their Passport or Personal ID) and Residence Proof (copy of a Bank Statement of the customer or any kind of Utility Bill).
'Deposits on eToro' – eToro offers its customers free deposits with absolutely no charges and has a wide variety of options for making a transfer such as Direct Bank Transfer, Credit Card, Debit Card, Paypal Wallet, Skrill Wallet, Neteller Wallet, etc.
Bank Transfer option usually takes around 3-5 days whereas the Credit/Debit Card and Wallet Deposits are made instantly. While making a deposit there is no maximum limit using bank transfer. Credit/Debit card deposits usually have a limit of $20,000, while electronic wallet deposits have a limit of up to $10,000. Deposits can only be made with sources having the customer's name.
'Withdrawals on eToro' – eToro charges fees while making a withdrawal from the customer's eToro account. It charges $25 per each withdrawal and the minimum amount the customer can be able to withdraw at a time is $50. The transfer options are similar to that of while making deposits.
The withdrawal process for credit card/debit cards and wire transfer normally takes up to 8 days (working days) and for electronic wallet transfers, it takes 1-2 days. Like the deposits, the withdrawals can also be made to accounts that are under the customer's name.
Web Trading Platform on eToro:
The Web Trading platform on eToro comes with a user-friendly design and excellent features such as Social Trading. The web-based platform of eToro is one of a kind and has a modernized look when compared to other brokers.
The languages in which the web-based platform is available are: English, German, Spanish, Italian, French, Russian, Greek, Arabic, Polish and Chinese. The latest version of the eToro trading platform is considered as one of the best trading platforms available in the category.
It has a simple and optimized look and looks very cool. The customization on the web-based trading platform is a little bit hard. 
The customer can easily find out the desired results using the built-in search function. The security of eToro is very good and consists of a two-step login system.
The alerts and notifications on this are one of a kind and alerts are received when the order reaches the target set by the customer.
Mobile Trading Platform on eToro:
The mobile platform also has a good user interface and an excellent design. It is available for both IOS users as well as Android users. The mobile platform is also considered as the best option for trading online when compared to other brokers. 
It also has a good user-friendly design and secure login feature with two-step authentication. The user gets push notifications while using the mobile trading platform. It is available in the same languages as the web-based trading platform.
There is no desktop trading platform separately available for eToro. The customers can utilize the web trading platform while using eToro from a desktop.
Research on eToro:
Some of the best tools are available on eToro for research and analysis. The customer also gets recommendations for most of the stocks while using eToro. 
Basic Fundamental data (such as the profile of the selected company, ratios, dividend yield details, etc.) is available for the user to make detailed research about different companies and their stocks. The huge backdrop of fundamental data available is that it is limited data. The news feed of eToro is also limited.
Up to 70 indicators can be used with the help of the charting tool on eToro. Customers are able to access a news feed where other investors post messages and posts. This is like a traditional social media news feed (like Twitter, Facebook) for investment-related posts.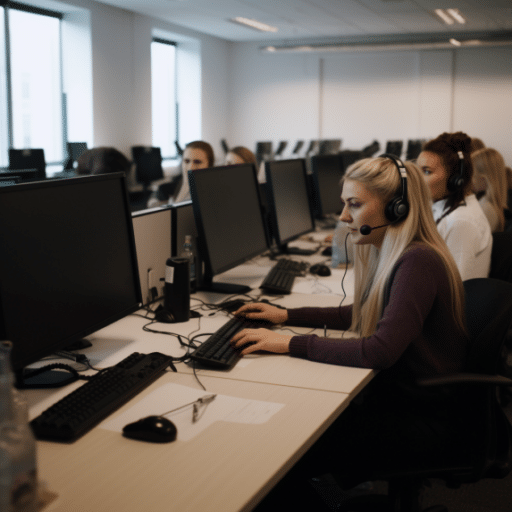 Customer Service on eToro:
eToro provides customer support through email system. It does not have a live chat feature or a telephone support service available. It is said by many customers that the email support system takes a lot of time to reach back to the customers. 
The service team on eToro resolve the customer issues through a ticket-based system. Usually, the email support takes up to 3 hours and sometimes even a longer time to receive replies. This is considered as a backdrop as the customer who wants instant resolution has to wait for the service team to reply.
Copy Trading on eToro:
This unique feature of eToro enhances the customer to make very effective social trading which is known as Copy Trading. With the help of this special feature the investor can copy the trades of some other users on eToro who follow a set of Risk Controlling Rules. 
In simple words, the client on eToro can be able to make a trade by browsing through the various users present on the eToro platform. The user can be able to make a trade based on the previous performance of the investor whom he/she chooses to copy from. 
Using the copy trading feature of eToro, the client can access necessary information about other users such as news feed comments of the user, profile description, number of trades made in a period, holding time, their previous performance on eToro, etc. The minimum amount you can invest in a trade using this feature is $200 and the maximum amount is $500,000
This feature can be quite helpful when it comes to making a trade while having intermediate knowledge. The maximum number of users whom a client can be able to copy are 100. The client should keep in mind about the market risks (losses that can occur) while copying another user in order to make an effective profit on this trading platform. 
The copy trading option is not an option for financial advice and we strongly suggest that you discuss with your financial advisor/broker while making a trade on these types of online trading platforms.
Copy Portfolio on eToro:
Unlike the copy trading feature where you can be able to copy a trader, The Copy Portfolio feature helps the client in making the trade in a theme or other eToro client's portfolio. It is primarily considered as a CFD portfolio.
Investing in a theme usually suffices that you can invest in the portfolios of big investment banks (CFDs of banks like HSBC, Citi, Bank of America, etc.) or you can invest in the portfolios of cryptocurrencies (Crypto Copy Portfolio). 
Other than the above-mentioned theme-based copy portfolio option, you can just invest in the portfolios of other traders effectively. You can choose from various users available on the eToro platform and make an investment on multiple users.
You can make a decision while copying the portfolio of other traders based on features like the trader's performance, asset distribution, and proportion of CFDs of the respective trader. eToro's external partners/algorithms design a theme based on which the copy portfolios are built.
The minimum amount of money required as an investment for using the copy portfolio feature is $5,000. The eToro platform also checks the knowledge of the client before the client makes use of the copy portfolio feature in order to make sure that the copy portfolio feature is suitable for the client or not.
Stocks and ETFs on eToro:
While trading with stocks and ETFs, investing in the non-leveraged stock means buying the real asset. eToro has access to 13 stock exchanges which are:
NYSE (New York Stock Exchange)
New York Tech
Frankfurt
London
Paris
Madrid
Milan
Zurich
Oslo
Stockholm
Copenhagen
Helsinki
Hong Kong
It might be considered very less when it comes to having stock market access when compared to other firms like Interactive Brokers. As the Stock and ETF trading involves a high probability of capital risk, it is suggested to have a highly strategized plan while investing in the Stocks and ETFs using eToro's platform. It has access to 80 ETF markets when it comes to trading in ETFs.
Cryptocurrency Trading on eToro:
eToro started as a platform for trading cryptocurrencies through CFDs in the year '2013'. Back then it only offered Bitcoin. It is considered the earliest platform which made crypto investment available to the customers.
Trading in cryptocurrency with help of eToro is considered as the best way when compared to other trading platforms. Though it is suggested in the best possible way, it doesn't guarantee investor protection for the client. 
Using the eToro's standard trading platform customers can be able to access trade to different types of cryptocurrencies which are: Bitcoin, Bitcoin Cash, Ethereum, Ripple, Lite Coin, Cardano, IOTA, TRON, ZCASH, Binance Coin, Dash, Stellar, EOS, and NEO.
The clients on eToro have about 44 trading pairs available which cover a wide variety of regions as well as currencies. The available trading pair on the eToro platform are:
Australia
BTC/AUD
ETH/AUD
XRP/AUD
ETC/AUD
BCH/AUD
LTC/AUD
Canada
BTC/CAD
ETH/CAD
XRP/CAD
ETC/CAD
BCH/CAD
LTC/CAD
Japan
New Zealand
BTC/NZD
ETH/NZD
XRP/NZD
ETC/NZD
BCH/NZD
LTC/NZD
Switzerland
BTC/CHF
ETH/CHF
XRP/CHF
ETC/CHF
BCH/CHF
LTC/CHF
United Kingdom
ETC/GBP
BCH/GBP
XRP/GBP
LTC/GBP
EU
ETC/EUR
BCH/EUR
XRP/EUR
LTC/EUR
Recently the eToro trading platform declared a cryptocurrency-based platform especially for the clients located in 32 states in the US. These customers have access to trade in different types of cryptocurrencies like Bitcoin (BTC), Ethereum (ETC), Litecoin (LTC), Ripple (XRP), Dash (DASH), Neo (NEO), EOS, etc.
They also provide a crypto wallet that supports six different types of cryptocurrencies (BTC, BCH, XRP, ETH, LTC, and XLM). There is a possibility of adding even more cryptocurrencies to this multi-signature wallet in the nearby future. The main features of the eToro's wallet include:
Accessibility of the cryptocurrency wallet for both IOS and Android users.
Ability to exchange between one type of cryptocurrency to another type of cryptocurrency.
Easy accessibility for logging into the app in order to store and manage the cryptocurrencies.
Users can easily transfer (share or receive) the funds using the wallet address or scanning the QR code.
The users are also able to purchase cryptocurrencies on the eToro wallet using their credit cards. This was made possible with their collaboration with a third-party payment service provider known as Simplex. The process of buying cryptos on eToro is considered as simple and very easy.
| | | | |
| --- | --- | --- | --- |
| Currency | Minimum amount of Transaction that can be done | Maximum amount of Transaction that can be done in a day | Maximum amount of Transaction that can be done in a month |
| USD | £96 | £14,700 | £36,750 |
| GBP | €112 | €17,248 | €43,120 |
| EUR | $125 | $20,000 | $50,000 |
CFDs on eToro:
A CFD (Contract for Difference) is where the investor has to guess the rise or fall of a global financial market. CFDs include (Cryptocurrencies, Indices, Treasuries, Commodities, Fiat Currencies, and Shares). CFDs are considered as one of the riskiest assets when it comes to trading. 
While trading with CFDs the customer is not able to buy or sell a certain asset. The Customer has to make a prediction about Instrument (a certain number of assets) whether the price of the respective instrument will rise or drop. The customer receives a profit when the instrument moves as predicted and the customer gets multiples of existing CFD which is previously sold or bought by the customer. The customer has to deal with a loss every time a point moves against their prediction.
Crypto trading and CFDs are related while using the eToro trading platform. Until September 3, 2017, Only some of the crypto trades are able to deal with the actual asset, while the rest of them are still CFDs. This made CFD trading on eToro as one of the most important aspects. Now the customers are able to own the asset underlying the transaction when they invest in crypto trades on eToro. Actual cryptocurrency trading is also available on eToro. Still, Short or SELL positions on eToro are considered as CFDs.
There is always a high probability of losses while trading in CFDs. So, the customer has to be aware and know everything about trading with CFDs before he/she starts to make a trade with CFDs. CFDs don't have EU Investor Protection and are highly subjected to have losses when compared to gains. The losses occur as there is a high probability of getting losses that exceed the deposits. High chances are possible for the capital to be at risk.
On eToro, it is estimated that about 75% of the investors experience losses while making trades with CFDs. So, people who want to make an investment in CFDs should be prepared to brace the impact caused by losses.
Pros and Cons of eToro:
Pros:
Free of cost stock trading feature for EU based customers.
Social trading platform with unique features like 'Copy Trading' and 'Copy Portfolio'.
Comparatively low fees while trading.
The excellent trading platform when investing in cryptocurrencies.
User-friendly web-based and mobile trading platforms available for users.
No minimum deposit required for opening an account on eToro.
Availability of credit card/debit card for making transactions.
A secure login feature with two-step authentication is available for both web trading platform and mobile trading platform.
Demo account with $100,000 play money and introduction guide for beginners.
Cons:
Customer service is considered as poor when compared to other brokers in this category.
No availability of live support or phone support for resolving customer issues and queries. Lacks instant resolution of issues.
Most of the customers don't receive the desired resolution for their problems using their support service.
Very High non-trading fees (financing rates, withdrawal fees, and inactivity fees) when compared to other brokers.
A fee report with clear details is not available. web trading platform cannot be customized.
Limited financial information is available and eToro is not listed on a stock exchange.
Most likely to lose money while trading with CFDs on this platform.
Fundamental basic data and the news feed are limited on eToro.
No videos are available for the educational purpose of beginners.
Not considered a good option for new users.
Conclusion:
eToro is a decent platform, however, the fact that many people use it to speculate on individual stocks, cryptocurrency and CFD's is a concern. Statistically speaking, most DIY investors get poor long-term results, even if the short-term can be rosy, as the figures below show:
It is highly suggested to have a good financial advisor or a broker and have a good strategy. As mentioned earlier, it was reported that 75% of the customers who use eToro have lost their money while trading with CFDs on eToro.
Customers should not predict future results depending on past performance. They should be able to gain all the knowledge required about trading before making a trade on eToro.
Ultimately, moreover, an online broker is merely an "umbrella" to hold investments in. So your returns don't depend on that umbrella, but your own investing behavior.
Further reading