The Exchange Preston Development, located in a thriving area, is poised to become a significant player in the real estate market.
This blog aims to provide readers with an in-depth analysis of this investment opportunity, focusing on its location, development plans, market analysis, investment potential, financing options, developer reputation, and potential risks. By exploring these aspects, investors can make informed decisions regarding the Exchange Preston Development.
If you have any questions or want to invest as an expat or high-net-worth individual, you can email me (advice@adamfayed.com) or use these contact options.
You do need to remember that developments tend to be riskier than new builds, so alternative options might be safer.
Location and Surrounding Infrastructure
Prime Location with Excellent Access to Key Amenities and Transportation Options
The Exchange Preston Development enjoys a prime location with direct access to a wide range of key amenities and convenient transportation options. Situated in close proximity to bustling commercial hubs, the development offers residents and investors the advantage of convenience and accessibility. This strategic location enhances the potential for future growth and adds value to the project.
Proximity to Renowned Schools, Shopping Centers, and Recreational Facilities
One of the key advantages of the Exchange Preston Development is its proximity to renowned schools, shopping centers, and recreational facilities. Families seeking a convenient lifestyle will appreciate the ease of access to quality education for their children. The presence of popular shopping centers nearby ensures residents have convenient access to retail, dining, and entertainment options. Additionally, the availability of recreational facilities in the vicinity provides opportunities for leisure and a balanced lifestyle.
Seamless Connection to Major Transportation Networks
The Exchange Preston Development is well-serviced by extensive transportation networks, facilitating effortless commuting for its residents. It is located near major highways, public transit routes, and even an airport, making both local and long-distance travel straightforward and efficient. This connectivity not only enhances the convenience for residents but also makes the location more attractive for potential investors looking for properties with excellent transit links.
Green Spaces and Parks in Close Vicinity
Residents of the Exchange Preston Development will also appreciate the numerous green spaces and parks in the immediate vicinity. These natural surroundings contribute to a peaceful living environment while also offering ample opportunities for outdoor activities. For families and nature-lovers alike, the availability of such spaces is a significant draw, contributing to the overall quality of life and well-being of the residents.
Access to Healthcare Facilities
Healthcare facilities are an essential part of any community, and the Exchange Preston Development is no exception. The development's proximity to various hospitals, clinics, and specialized healthcare facilities ensures that residents have quick and convenient access to medical services when required. This access to healthcare adds another layer of appeal to the development, making it an attractive proposition for both young professionals and families.
Thriving Business Districts Nearby
The Exchange Preston Development's location near thriving business districts presents opportunities for residents to tap into a vibrant employment market. The close proximity to various industries and corporate offices means shorter commutes for working professionals. This convenience can enhance work-life balance and contribute to the overall appeal of the development.
Development Plans and Architectural Design
The development plans for the Exchange Preston aim to create a harmonious living environment that caters to the needs and desires of potential residents. This visionary approach takes into account various factors, such as functionality, comfort, aesthetics, and sustainability. The meticulous planning and architectural design of the project ensure that every aspect of the development contributes to a high-quality living experience.
Meticulous Development Plans for a Harmonious Living Environment
The development plans for the Exchange Preston are meticulously crafted to foster a harmonious living environment. Every detail is carefully considered to create a cohesive and pleasant community atmosphere. The layout of the residential units is strategically designed to optimize space utilization and enhance comfort. The inclusion of landscaped gardens and open spaces adds to the overall ambiance of the development, providing residents with tranquil and relaxing surroundings.
The development plans also take into account the needs of residents by incorporating various amenities and facilities. These amenities are carefully integrated into the design, promoting convenience, recreation, and social interaction. By catering to residents' diverse preferences and interests, the development aims to create a harmonious living environment where people can thrive and enjoy a high quality of life.
Modern Amenities and Thoughtful Design Elements
The architectural design of the Exchange Preston Development encompasses modern amenities and thoughtful design elements that enhance the overall living experience. The inclusion of amenities such as fitness centers, swimming pools, community spaces, and recreational areas contributes to a well-rounded lifestyle for residents. These amenities are strategically placed throughout the development to promote accessibility and encourage an active and healthy lifestyle.
In addition to the amenities, the design of the Exchange Preston Development incorporates thoughtful elements that prioritize functionality, aesthetics, and sustainability. The architecture ensures that the residential units are designed to maximize natural light, ventilation, and privacy. The use of sustainable materials, energy-efficient systems, and green building practices aligns with contemporary environmental standards, reducing the ecological footprint of the development.
The combination of modern amenities and thoughtful design elements in the Exchange Preston Development creates a living environment that is both aesthetically pleasing and highly functional. The attention to detail in the development plans and architectural design ensures that residents can enjoy a harmonious and comfortable lifestyle, while also promoting sustainability and environmental consciousness.
Market Analysis and Trends
To understand the real estate market trends and their implications on the Exchange Preston Development, we need to first analyze the key demand drivers, including population growth, economic prosperity, and location appeal.
The region surrounding the development project is characterized by a growing population and thriving economy. These elements naturally increase the demand for housing and real estate investments, particularly in locations that are strategically situated to take advantage of local amenities and job opportunities. Given this, the market shows a promising positive outlook, driven by these favorable demographics and economic indicators.
In addition, the trends show that buyers and investors prefer properties that blend comfort, convenience, and aesthetics. This trend is noticeable in the high demand for well-planned residential areas that prioritize amenities, community living, and quality infrastructure. The Exchange Preston Development is uniquely positioned to meet these market preferences.
Positive Outlook and Robust Demand in the Market
The robust demand in the market, backed by positive economic forecasts, bodes well for the Exchange Preston Development. Its strategic location and meticulously designed plans ensure it's not just another housing project but a potential hotspot for real estate investment.
The region's continuing population growth and economic vitality mean more people seeking homes and investment opportunities. The development, given its prime location and thoughtful planning, is poised to cater to this burgeoning demand. It aligns with market preferences, offering both a comfortable living space and a potentially profitable investment opportunity, making it an attractive prospect for buyers and investors.
Unique Features and Value Proposition
The Exchange Preston Development distinguishes itself in the market with its unique features and strong value proposition. It's not just about offering housing units; it's about creating a quality living experience that blends design, convenience, and lifestyle.
The development's detailed plans promise attractive, functional amenities that add value and enhance resident satisfaction. Its prime location provides easy access to local facilities and the broader region, adding another layer of appeal to potential buyers and investors.
The unique combination of these factors positions the Exchange Preston Development as an ideal choice for those seeking more than just a home – a quality lifestyle. These are the discerning buyers and tenants who recognize the value of well-planned and well-located real estate, driving demand and, consequently, potential returns for investors. Thus, the project promises strong returns over time due to these distinguishing factors.
Investment Potential and Returns
Compelling Potential for Financial Gains
The investment potential of the Exchange Preston Development offers a captivating prospect for substantial monetary returns. This potential stems from various factors, with the topmost being its thoughtfully chosen location and the robust demand in the market. These elements lay a strong foundation for the appreciation of property value over time.
Furthermore, the vibrant market conditions coupled with well-planned development strategies elevate the positive outlook for investment in this project. As the development grows and matures, investors can look forward to benefiting from rental yields and potential capital gains. Additionally, the continuous prosperity of the surrounding area further boosts this potential, providing an optimistic scenario for the investment.
Supported by Steady Growth Trajectory
The investment promise of the Exchange Preston Development gains additional support from the consistent growth trend of the adjacent area. This area exhibits a number of factors conducive to property value appreciation. These include economic stability, population growth, and ongoing infrastructure developments that together promise a strong and consistent growth trajectory.
The strategic location of this development makes it ideally positioned to take advantage of these favorable market conditions. It stands as a beacon for investors who can place their trust in the potential returns offered by this development. The Exchange Preston Development thus represents a combination of careful planning, strategic location, and a robust market, all contributing to its strong investment potential and expected returns.
Financing Options and Affordability
Wide Array of Financing Options for the Exchange Preston Development
Potential investors will find a wide array of financing options available for the Exchange Preston Development. Banks and financial institutions actively offer competitive mortgage rates and flexible loan terms to support buyers. This accessibility to financing makes the investment opportunity more inclusive and attractive to a wider range of individuals.
Reasonable Down Payments and Professional Advice
Affordability plays a crucial role in investment decisions, and the Exchange Preston Development understands this. The development offers reasonable down payment options, enabling investors to enter the market with greater ease. Conducting a thorough financial evaluation is essential to understand the investment's affordability and potential returns. Investors are encouraged to seek professional advice from financial advisors or mortgage brokers, who can provide valuable insights and guidance to make sound investment decisions.
Developer Reputation and Track Record
Backed by a Reputable Developer with Proven Track Record
The Exchange Preston Development is backed by a reputable developer with a proven track record. The developer's successful past projects exemplify their commitment to quality and timely delivery. Their attention to detail and adherence to high construction standards instill confidence in investors, ensuring that the Exchange Preston Development will be developed and delivered to the highest standards of excellence.
Potential Risks and Mitigation Strategies
Risk: Market Fluctuations
The real estate market can be volatile and unpredictable, affecting property prices, rental incomes, and the overall return on investment. Factors such as the economy's general health, interest rates, and unemployment rates can significantly influence the market. The Exchange Preston Development is not immune to these market fluctuations.
Diversification of the investment portfolio can help in managing this risk. Don't put all your eggs in one basket. Investing in different properties across various locations or even diversifying into different asset classes can balance out potential losses.
Risk: Construction Delays
The construction timeline for any real estate development can face unforeseen delays due to weather, labor issues, material shortages, or unforeseen site conditions. Delays in the Exchange Preston Development could postpone the potential returns from the project.
Conduct thorough due diligence about the developer's reputation and past performance. Developers with a track record of delivering projects on time are less likely to face substantial delays. Additionally, a comprehensive review of the construction plan can provide insights into potential pitfalls.
Risk: Regulatory Changes
Regulations governing real estate development are subject to change, potentially impacting project costs, timelines, or feasibility. For instance, new zoning laws or building codes could affect the Exchange Preston Development.
Keeping abreast of the latest regulatory changes in the real estate sector can help. Also, working with legal advisors who specialize in real estate law can provide essential insights into possible regulatory shifts.
Conclusion
The Exchange Preston Development presents a promising investment opportunity, but it isn't without risks. Careful examination of these risks, along with their potential mitigation strategies, can aid investors in making an informed decision. A careful balance of ambition and caution, along with diligent research and expert guidance, could make the Exchange Preston Development a rewarding addition to your investment portfolio.
H4: Importance of Developer Credibility in Project Assessment
Considering the developer's credibility is crucial when assessing the potential success of a project. A reputable developer with a strong track record signifies reliability, professionalism, and a higher likelihood of project completion and quality. Investors can have peace of mind knowing that their investment is in the hands of an experienced and trusted developer.
Pained by financial indecision? Want to invest with Adam?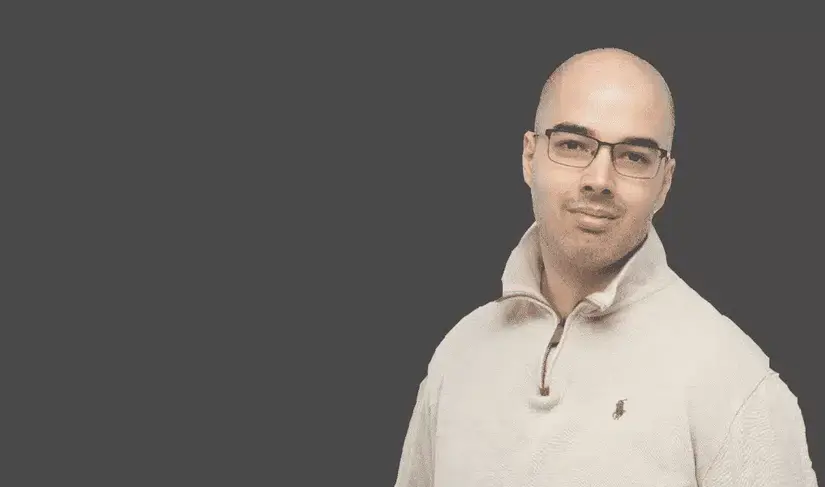 Adam is an internationally recognised author on financial matters, with over 666.9 million answer views on Quora.com, a widely sold book on Amazon, and a contributor on Forbes.