Financial freedom means having the security to go through life without worrying about money. And a key component of that is insurance.
To be financially secure is to have comprehensive and reliable medical insurance that covers for all of your needs.
In this article, we will conduct a thorough review of Expacare Insurance, exploring its key features, benefits, and limitations. We will also go over any additional points, such as what to look for in international insurance coverage, some tips on maximizing your coverage, and other details.
This article is in no way intended to be a recommendation nor professional advice. For more professional guidance, we recommend consulting the services of a financial planner who knows about your goals.
If you want to invest or get insured as an expat or high-net-worth individual, you can email me (advice@adamfayed.com) or use these contact options.
What is Expacare Insurance?
Expacare Insurance is a leading provider that offers stable and long-term solutions to clients around the globe.
Expacare was founded in London in 1982 to serve the needs of individuals, families, SMEs, and large corporations by providing international private medical insurance and around-the-clock global help.
They take great pride in their commitment to their five defining values: care, professionalism, openness, honesty, and compassion.
Expacare also offers medical insurance plans that have been approved by the Dubai Health Authority (DHA) and the Health Authority Abu Dhabi (HAAD) in the United Arab Emirates through a partnership with Al Ain Ahlia Insurance Co.
All of Expacare's business clients have access to a named account manager and a wide range of customizable health insurance plans.
Expacare Insurance has a history of providing below-market inflation increases, with base rate increases of less than 7%.
While market inflation and volatility have led to average increases of 10-12% recently, Expacare's rates remain more competitive than those of other international insurers.
The company's financial stability is also backed by Lloyd's of London, ensuring that defaulting on payments is not a concern for policyholders.
Expacare has partnered with MedNet, a well-known brand, to enhance its coverage in the UAE. MedNet offers a quality customer experience and handles claims efficiently.
However, due to Expacare's limited presence in the region, escalations may experience slight delays. Despite this, Expacare's financial stability and partnership with MedNet provide policyholders with peace of mind and reliable coverage.
Expacare Insurance offers a range of variations on their 'choices plans,' allowing policyholders to select from different networks and add co-insurances. This flexibility enables individuals and businesses to tailor their coverage to meet their specific needs.
However, when it comes to Out-Patient and Add-on benefits, Expacare has limited options, which may pose challenges in meeting certain clients' requirements. Nevertheless, the overall flexibility of their choices plans makes Expacare Insurance a viable option for many.
For business owners and HR professionals in the UAE, Expacare Insurance presents an opportunity to improve employee benefits packages and reduce company medical insurance costs.
By partnering with Expacare, organizations can review their current plans and related expenses, ensuring that they provide long-term solutions tailored to their employees' needs.
Expacare's focus on employee wellness, productivity, and engagement empowers organizations to manage their corporate medical insurance spend effectively year after year. For corporate clients, Expacare's dedicated team will guide you through the available options and help you make informed decisions about your medical insurance coverage.
What should I know about Expacare's insurance offerings?
Plans from Expacare are tailored to the unique needs of people with passports from countries other than the one in which they currently reside.
Your eligibility to join may be determined by the insurance license laws of the nation in which you currently reside.
Upon passing medical underwriting for Individual Plans, coverage can begin.
In most cases, coverage under a group plan can start right away. In cases where more information is needed, an offer of coverage may not be given in writing until such information is obtained. Insurance plans are purchased on a yearly basis.
Coverage may continue if you return to your native country, but that is up to the insurance provider. If you are a U.S. citizen and return to the United States for more than three months, Expacare will terminate your coverage.
Members of your immediate family, such as a spouse or domestic partner, biological or lawfully adopted children under the age of 24, and stepchildren under the age of 18 are eligible for coverage. All policyholders are subject to the same terms and conditions.
As long as Expacare has formal evidence from the relevant educational body that they are still enrolled full time, dependent children aged 19–24 shall be charged the child rate (0–18). Once a child reaches the age of 25, they are no longer eligible for coverage under this plan and will need to obtain their own plan.
In order to maintain uninterrupted coverage and claim payments, your insurance premium must be paid within 30 days of the policy's inception or renewal.
The coverage will be terminated and no claims paid if the premium is not received within 30 days. Before the premium is paid, any approved claims will be denied.
The following options are accepted for payment:
Pay with a credit card online through our encrypted system, or send your credit card information and Expacare will charge you.
You can pay with a bank transfer; Expacare's account information is available upon request. Which bank account you must send money to depends on the currency of your plan.
Individual and Corporate Advantage Plan participants must be under 64 years old to join as a new participant. New participants older than 65 years old are not eligible for these Plans.
When you enlist, your coverage will remain in effect regardless of your age.
If you are applying for a Group policy for the first time and you are 65 or older, we will ask you to fill out a brief medical questionnaire so that we can assess the appropriate level of coverage for you.
You will not be covered for any preexisting conditions unless you accept the exclusions within 6 weeks of being notified.
The Individual Choices plan from Expacare is fully underwritten to determine eligibility for coverage. With Full Medical Underwriting, you submit a health questionnaire for Expacare to analyze and use as the basis for whether or not to provide you with coverage.
The company will confirm in writing any preexisting conditions that disqualify you from the offer and may call your doctor for more information.
The Duty of Fair Presentation is something all members of a group should be aware of.
To the best of your knowledge and belief, you must provide honest answers to any inquiries Expacare or insurers may ask you regarding your insurance coverage. If you fail to provide all relevant facts at the outset, the insurer may terminate the policy and refuse to pay any claims that have accrued.
Simplified Medical Underwriting is used for the Corporate Advantage Plan.
Within the Area of Coverage (or Area of Coverage, for short) that you have selected, you will receive covered benefits.
There is a limited benefit outside your geographical area of cover for emergency care only if the Out of (geographic) area cover benefit is specified on your insurance certificate.
There is a maximum of six weeks of out-of-area coverage each policy year, beginning on the day of your departure from your home country. This policy will not pay for any medical care you obtain outside of your designated Area of Cover unless it is deemed medically necessary.
Each of our Individual and Small Group Plans has its own set of premium rates based on a sliding scale of ages. It is only natural that your premium would rise as you become older, but that is not what will happen here. Only when you reach the following age bracket will this become possible.
Our Tailor-Made plans' premiums will fluctuate based on actual claims experience.
Premiums will reflect the impact of medical inflation. This is a global average reflecting the rising cost of providing medical care across a wide range of services and from year to year.
The Choices Plan
Benefits in the "Choices" plan can be customized on a modular basis to meet the needs of individuals, families, and small and large businesses. It requires a mandatory core module and allows you to tailor your coverage by adding on extra perks.
The Choices Core Plan includes hospitalization, medical evacuation in case of emergency, outpatient surgery, and other benefits common to international health insurance plans.
The Choices plan's coverage can be augmented with the following extras:
Option 1: You can select full coverage, limited coverage, or no coverage for cancer treatment and chronic care.
Option 2: Outpatient care, with five tiers of coverage ranging from no coverage to a complete refund.
Option 3: Extra Benefits, which includes preventative dental care, a wellness program, vision insurance, and maternity coverage.
The plan also has features such as:
Discounts for healthy living are accessible to individuals and families.
Option to tailor coverage to fit any budget, from basic to comprehensive.
There are no limitations on which hospital or physician you can see.
All of our plans include coverage for medical evacuation, just in case.
Access to in-hospital care without having to front any cash and then wait to be reimbursed for it.
You can pay for your insurance in Euros, US Dollars, or British Pounds.
All applicants for membership in groups or companies with five or more workers will be accepted regardless of any preexisting conditions.
Four types of protection are offered: The Americas, South America, South East Asia, Europe, and the rest of the world outside of North America, Bermuda, and the Caribbean.
Private healthcare in the UAE
Private health insurance in the UAE can be quite pricey. The Expacare Corporate Advantage Plan now offers coverage at a price that may have been unaffordable in the past.
Expacare has done extensive research into the local healthcare system, cataloging the region's most expensive medical facilities and categorizing them accordingly.
If you select one of the company's Silver network alternatives, you will still have access to quality medical treatment, but the inflated costs at some UAE hospitals will not affect your premium.
Expacare provides reasonably-priced comprehensive coverage, around-the-clock assistance, and a smooth claims process.
International student health insurance
Expacare also provides students with top-notch worldwide medical insurance, covering a wide range of countries at an affordable rate.
If you are a parent concerned about the safety of your child while they are away at college, you are not alone. In addition, Expacare offers a number of affordable Student health insurance plans to meet the needs of students of varying financial means.
Provide proof of enrollment at your school to receive a 15% reduction on your Expacare premiums. Expacare staff is available around the clock, and you may select the amount of coverage that best suits your needs.
The Lifestyle Rewards program also provides additional insurance savings. If you maintain a healthy lifestyle with frequent exercise, moderate alcohol use, and no smoking, you are eligible for a 25% discount.
Private medical coverage internationally
Expacare's International Private Medical Insurance plans will keep you protected in the event of an emergency or a shift in your current situation.
An essential aspect of getting ready to live or work overseas is the aim of the full suite of International Private Medical Insurance coverage options. It is crucial to weigh your options carefully and select the best coverage for your needs. Thinking ahead to what you could need, rather than just what you do.
Add-on coverage may be too expensive or not available at all if you wait until it is needed, depending on your service provider and the specifics of your policy.
You will receive a comprehensive and mandatory core plan with Expacare insurance plans, and you will also have the opportunity to add any of the following:
Five tiers of coverage for outpatient care
Three Coverage Tiers for Chronic Illness and Cancer
Three tiers of maternity insurance coverage
Three coverage tiers for dental, wellness, and vision care costs
That way, you will not have to worry about whether or not you will be covered in the future when making your current plans.
Expacare International plans also promise to be adaptable to your needs and may go with you everywhere, whether you are wanting to insure yourself, your loved ones, or your entire company.
You have the option of selecting a basic hospital plan or a more extensive one that includes cancer and chronic illness treatment, outpatient and family doctor services, maternity care, dental treatment, wellness, and optical services.
You get to decide how much coverage you want, and no matter what you pick, all of our plans include protection against the expense of emergency medical evacuation.
Country-specific healthcare coverage
When applying for a work or resident visa in some countries, you may be required to show proof of medical insurance that meets certain criteria.
It is crucial that you get the correct plan, as it will need to be approved by the country in which you will be residing, and it will need to contain coverage that is not often included under a standard medical insurance plan.
Expacare provides local claims help and access to the greatest medical facilities through a variety of regional and country-specific plans, such as those for Dubai, Lebanon, and Indonesia.
Should you invest in Expacare Insurance?
Expacare Insurance is a reputable provider that offers stable and long-term solutions to individuals and businesses in the UAE.
With competitive pricing, financial stability, and a partnership with MedNet, Expacare Insurance ensures reliable coverage and quality customer experience.
While limitations exist in certain areas, such as Out-Patient and Add-on benefits, the flexibility of Expacare's choices plans makes it a valuable option for many.
By partnering with Expacare, organizations can enhance their employee benefits packages and effectively manage their corporate medical insurance spend.
What should you look for in expat insurance?
Living and working abroad can be an exciting and rewarding experience, but it also comes with its fair share of risks and uncertainties. That's where expat insurance comes in.
Expat insurance provides you with the peace of mind and financial security you need to navigate the challenges of living in a foreign country.
Whether it's medical emergencies, personal liability, or unexpected events, having the right insurance coverage can make all the difference in ensuring that you are protected and well taken care of.
Medical coverage is a must for any expat insurance plan. Having easy access to high-quality medical care is a must when living abroad.
Medical care, including visits to the doctor, hospitalization, and medication, is often covered by expat insurance. It guarantees that you can get the treatment you require without stressing over the cost.
Expat insurance not only covers medical expenses but also offers aid in times of need. In the event of unforeseen circumstances, such as natural disasters or political upheaval, this can involve medical evacuation, repatriation of remains, and travel aid.
These services ensure that you have the support and resources you need in times of crisis, giving you peace of mind and the reassurance that help is just a phone call away.
A significant part of expat insurance is protection against personal liability. The legal costs associated with being judged liable for an accident's damages or injuries can be crippling.
Personal liability coverage is a common component of expat insurance, serving as a safety net in the event that a third party makes a claim against you for damages to their person or property. This protection can shield you from potentially crippling financial losses and legal fees, allowing you to take on your new surroundings with confidence.
What are the different types of coverage offered by expat insurance?
There is a wide variety of coverage choices for expat insurance to accommodate a variety of situations and preferences. Expat insurance typically provides the following types of protections:
Medical coverage: As mentioned earlier, medical coverage is one of the most critical aspects of expat insurance. It provides coverage for doctor visits, hospital stays, surgeries, prescription medications, and other medical treatments.
Emergency assistance: Emergency assistance services are designed to provide you with immediate support and resources in case of emergencies. This can include emergency medical evacuation, repatriation of remains, and travel assistance.
Personal liability: Personal liability coverage protects you against claims made by third parties for bodily injury or property damage. It covers the legal expenses and financial losses associated with such claims.
Property and belongings: Expat insurance can also cover your personal property and belongings, including furniture, electronics, and valuable items. This coverage protects you against theft, loss, or damage to your belongings.
Legal assistance: Living in a foreign country can sometimes involve dealing with unfamiliar legal systems. Expat insurance often includes legal assistance services to help you navigate legal issues, such as contract disputes or visa complications.
Income protection: If you're working abroad, income protection coverage can be crucial. It provides financial support in case you're unable to work due to illness, injury, or disability.
Travel coverage: Expat insurance policies often include travel coverage, which can reimburse you for travel-related expenses such as trip cancellation, lost luggage, or flight delays.
These are just a few examples of the types of coverage offered by expat insurance policies. The specific coverage options and limits can vary depending on the insurance provider and the policy you choose.
What factors should you consider when choosing expat insurance?
With so many options available, choosing the right expat insurance policy can be overwhelming. Here are some key factors to consider to help you make an informed decision:
Coverage limits
Examine the coverage limits of the policy to ensure that they meet your specific needs. Consider factors such as your lifestyle, the cost of healthcare in your host country, and any specific risks associated with your destination.
Network of providers
Check if the insurance provider has a network of healthcare providers in your host country. Having access to a network can make it easier for you to receive medical care and streamline the claims process.
Pre-existing conditions
If you have pre-existing medical conditions, make sure to understand how they are covered under the policy. Some policies may exclude coverage for pre-existing conditions, while others may offer limited coverage or require additional premiums.
Emergency assistance services
Evaluate the emergency assistance services offered by the insurance provider. Consider factors such as the availability of 24/7 helpline, multilingual support, and the provider's track record in handling emergencies.
Policy exclusions
Carefully review the policy exclusions to understand what is not covered. Common exclusions may include high-risk activities, certain medical conditions, or acts of war or terrorism. Make sure you are aware of any exclusions that may impact your coverage.
Claims process
Understand the claims process and requirements of the insurance provider. Look for a provider with a straightforward and efficient claims process, as this can make a significant difference when you need to file a claim.
Customer reviews and reputation
Research the insurance provider's reputation and read customer reviews. Look for feedback on the provider's customer service, claims handling, and overall satisfaction. This can give you valuable insights into the provider's reliability and trustworthiness.
When it comes to insurance, it is also crucial to thoroughly understand the policy terms and conditions before making a decision. Here are some key elements to pay attention to:
Covered events: Review the policy to understand what events and circumstances are covered. This can include medical emergencies, accidents, natural disasters, theft, and more. Make sure you have a clear understanding of what situations are covered under your policy.
Policy exclusions: Pay attention to the policy's exclusions. High-risk pursuits, specific medical conditions, and war and terrorism are just a few examples of the events that may result in a policy's cancellation. If you want to avoid any unpleasant surprises when filing a claim, you should familiarize yourself with the exclusions.
Waiting periods: Some policies may have waiting periods before certain coverages become effective. For example, there may be a waiting period for coverage of pre-existing medical conditions or maternity-related expenses. Familiarize yourself with any waiting periods that may apply to your policy.
Deductibles and co-pays: Check the deductibles and co-pays specified in the policy. A deductible is the amount you are responsible for paying before the insurance coverage kicks in, while a co-pay is a fixed amount you are required to pay for certain services. Understanding these costs will give you a clear idea of your financial obligations.
Policy renewal: Understand the policy's renewal process, including any requirements or conditions for renewing the coverage. Some policies may have maximum age limits or require medical underwriting at the time of renewal.
Taking the time to read and understand the policy terms and conditions will ensure that you have a clear understanding of your coverage and any limitations or requirements that may apply.
How do you find the right insurance for your needs?
Once you have a clear idea of the coverage you need and the factors to consider, it's time to research insurance providers that offer expat insurance. Here are some tips to help you in your research:
Reach out to other expats in your network or expat communities for recommendations. You can learn a lot from other people's insurance provider experiences and make a better choice if you listen to their stories.
Find out how different insurance companies are rated online. Trustpilot and other third-party insurance review sites give you access to honest client reviews and ratings.
Think about hiring an insurance agent who focuses on policies for people living abroad. Insurance brokers can help you obtain the best policy for your needs by giving you access to multiple carriers.
Compare plans, premiums, and deductibles from many insurers by using an insurance comparison website. Input your requirements and preferences, and the site will return a selection of insurance companies that best suit you.
Check with the appropriate authorities in your host nation to ensure the insurance company is regulated and licensed. This verifies that the service provider is legitimate and qualified to provide insurance.
Also, consult your own financial planner or an international financial expert for advice tailored to your specific situation.
You should compare quotes and prices once you have narrowed down your selection of potential insurance providers.
It is important to compare similar coverage options when comparing quotes. Be aware of any variations in coverage limits, deductibles, and exclusions that may affect your total cost.
Evaluate your requirements. Determine the level of protection you need based on your individual circumstances. Choose an insurance plan that accurately reflects your requirements to avoid paying for unnecessary coverage.
Finding a happy medium between price and level of protection is vital. Comparatively, more expensive policies may provide comprehensive coverage while more affordable ones may have coverage gaps or larger deductibles. Think about your financial limits and how much you are willing to risk.
Ask if there are any promos or discounts you can take advantage of. Discounts may be available from some insurance companies if you bundle plans or belong to a certain group. Save money on your insurance by taking advantage of these discounts.
Think about how long you want to be away from home. A long-term policy may save you money if you expect to stay for an extended period of time, rather than buying several shorter-term policies.
When you shop around and compare estimates and prices, you can find the best deal on the services you need at a price you can afford.
Many expat insurance packages, in addition to the standard protections, also include perks and assistance that might improve your time spent abroad. Here are a few illustrations:
You can improve your physical and emotional health with the help of some insurance companies' wellness programs.
Services in the field of telemedicine enable patients to have virtual face-to-face or telephone consultations with medical professionals. This can be especially helpful in places where getting to a hospital might be difficult.
Living in a foreign country can sometimes involve language barriers. Some insurance providers offer translation and interpretation services to help you communicate with healthcare providers or navigate local services.
In addition to emergency assistance services, some insurance providers offer travel assistance services such as travel booking, itinerary planning, and destination information.
Some expat insurance policies include personal concierge services that can help you with various tasks such as finding accommodation, arranging transportation, or recommending local services.
These additional benefits and services can add value to your expat insurance policy and enhance your overall experience living abroad. Consider which benefits are important to you and look for policies that offer them.
Depending on your specific situation and needs, certain types of coverage may be particularly important.
If you have pre-existing medical conditions or require regular medical treatments, ensure that the expat insurance policy provides adequate coverage for these needs.
If you're living in a remote or high-risk area, having coverage for emergency medical evacuation and repatriation can provide you with peace of mind. This coverage ensures that you can be transported to a suitable medical facility or returned to your home country if necessary.
If you're involved in activities or professions that carry a higher risk of liability, such as adventure sports or medical professions, ensure that your expat insurance policy provides sufficient personal liability coverage.
If you're planning to start a family while living abroad, consider a policy that provides comprehensive maternity coverage, including prenatal care, delivery, and postnatal care.
If you're an expat entrepreneur or involved in business activities abroad, look for expat insurance policies that offer coverage for business-related risks such as professional liability, business interruption, or cyber liability.
Identifying your specific needs and considering your unique situation can help you select an expat insurance policy that provides the necessary coverage and support for your circumstances.
Final thoughts
Once you have chosen an expat insurance policy, here are some tips to help you make the most of your coverage:
Keep your policy documents accessible. Make sure you have easy access to your policy documents, including contact information for emergency assistance. Store digital copies of your policy documents and keep a physical copy in a safe place.
Understand the claims process. Familiarize yourself with the claims process and requirements of your insurance provider. Keep all necessary documentation and receipts in case you need to file a claim.
Stay informed. Stay updated on any changes or updates to your policy. Review your policy periodically to ensure that it still meets your needs and make adjustments if necessary.
Maintain open communication: Keep your insurance provider informed about any changes in your circumstances or plans. This can include changes in your residency status, job, or health conditions.
For more detailed advice, we recommend seeking the services of a professional financial advisor.
Pained by financial indecision? Want to invest with Adam?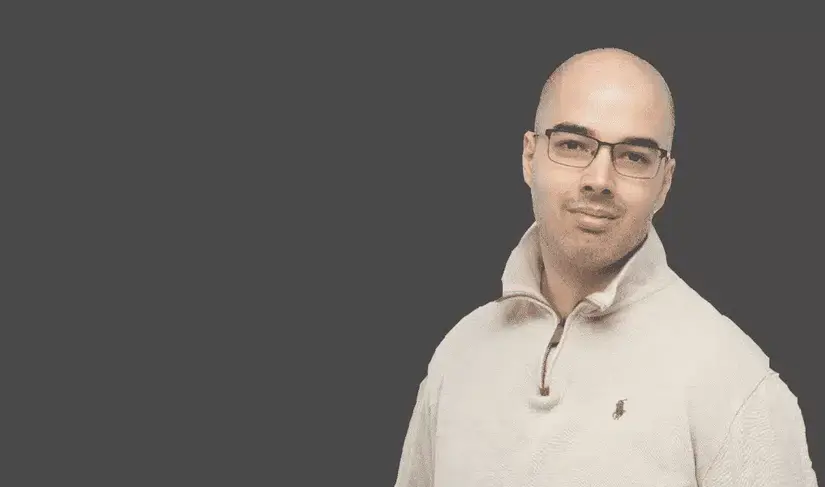 Adam is an internationally recognised author on financial matters, with over 668.8 million answer views on Quora.com, a widely sold book on Amazon, and a contributor on Forbes.