After previously speaking about the cost of living in Thailand the UAE, Qatar and China, this article will focus on Hong Kong.
Our staff have also looked at some of the other aspects of living in Hong Kong, such as visas, housing and taxes, alongside the positives and negatives of living in the country.
For any questions, or if you are looking to invest as an expat, you can contact me using this form.
Introduction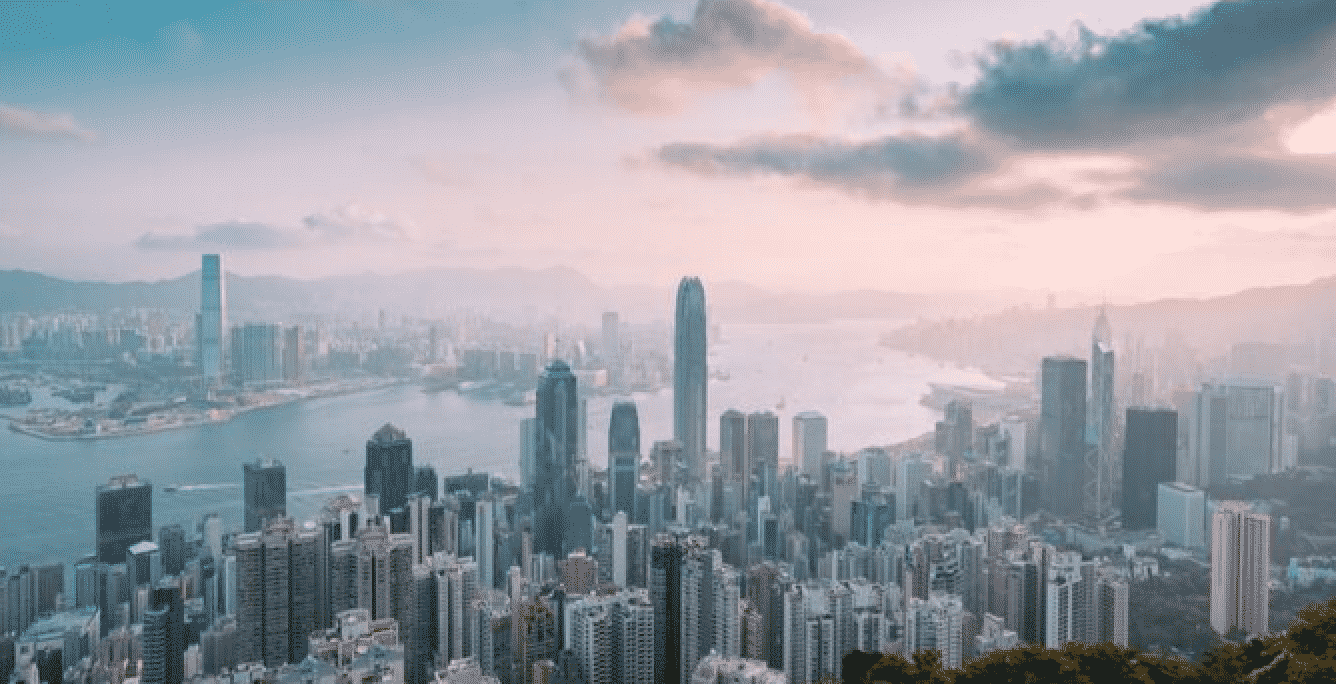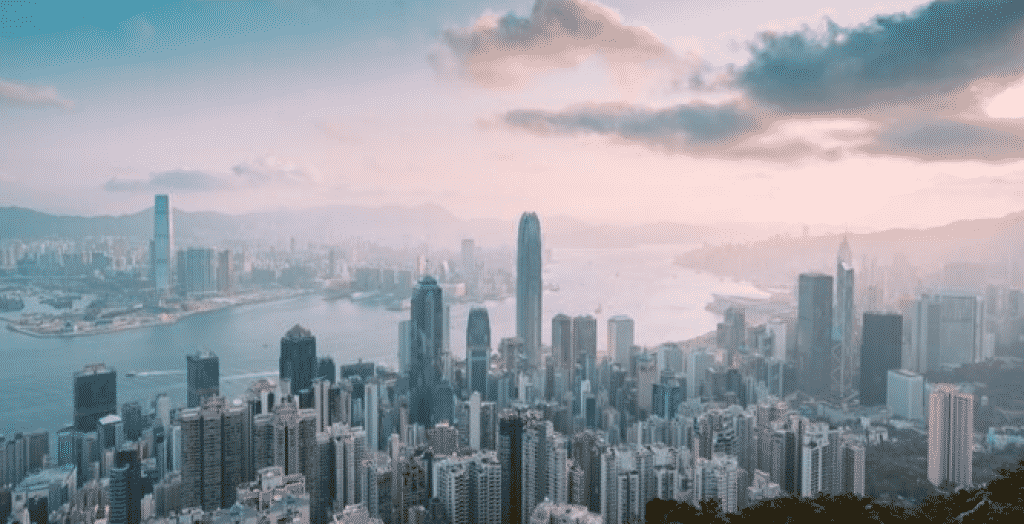 Hong Kong is not a city or a country, but a special administrative region of China.
For over 150 years, Hong Kong has been a British colony. Since 1997, it is no longer a British city, but also not entirely Chinese. The transition period is now underway.
Until 2047, Hong Kong will operate on the principle of "one country, two systems". Formally, it is part of the PRC, but on special conditions.
It has its own currency, economy, tax system, and migration regime. The legal system is British, and China is already responsible for foreign policy and defense. And every year the influence of mainland China on Hong Kong is increasing.
Hong Kong and China are two different planets. And Hong Kongers really don't like being called Chinese. English is rarely understood in China; in Hong Kong, almost everyone speaks it. Even Chinese is different here: Mandarin is spoken in China, Cantonese in Hong Kong.
Hong Kong is not covered by the "great firewall" of China, all social networks, instant messengers and Google work here.
In China, there are search engines and the WeChat application, which combines everything: a social network, a messenger, you can even transfer money through it. WeChat is also popular in Hong Kong, but everyone uses Whatsapp. Any application is available in two languages.
In Hong Kong, you can go out at any time of the day and feel safe. The crime rate is low due to the severe penalties. For driving while intoxicated – imprisonment up to three years.
For selling drugs – life imprisonment and a fine of 5 million Hong Kong dollars ($ 645,155.50), for drug use – seven years and a million dollars ($ 129,031.10). But here it is not as strict as in Singapore: at least there is no death penalty.
Hong Kong is a mixture of east and west, an Asian metropolis with an international character.
Hong Kong is 262 islands and part of the mainland up to the border with China. In total, 7.39 million people live here, of which only 1.2 million are on the island of Hong Kong. The island is a historical and business center, and most expats live here. Yes, Hong Kong is a dream of a lot of people, but how much does it cost to move and live there. Let's discover.
Moving to Hong Kong
Speaking about the difference between Hong Kongers and the inhabitants of the mainland, people usually note a higher culture of communication of the former.
However, this comparison is not very correct: Hong Kong is only a metropolis, and China as a whole is a huge and very different country, and therefore the portrait of its average resident will be completely different.
Hong Kong has a better and more widely available education, people here are in closer contact with global culture, and the influence of colonial history cannot be denied.
Moving to Hong Kong is, of course, best done with pre-arranged employment. Take care of the issue of housing selection in advance and discuss with the employer the possibility of at least partial payment of the rent. If you rent an apartment on your own, the living wage for a single expat will be about 25-30 thousand Hong Kong dollars ($ 3225 – $ 3870).
Hong Kong is a typical case of a big difference between tourism and emigration. In places, astronomical prices sometimes leave new settlers far behind their comfortable standard of living. Hong Kong, unfortunately, is not a city where you should try to reinvent yourself without a good plan – it destroys savings very quickly. The region is also quite closed in social and professional terms.
Citizens' income
Local salaries start from 10-12 thousand Hong Kong dollars ($1290 – $1550) per month. This is how much unskilled employees of shops and catering outlets receive.
Taxi drivers are already earning 16-20 thousand Hong Kong dollars ($2070 – $2580), depending on the number and length of shifts. A recent graduate of a local university in a regular office job can count on about the same money with the chances in a few years to rise to 20-25 thousand Hong Kong dollars ($ 2580 – $ 3225).
Young financiers are paid about 25-30 thousand Hong Kong dollars ($ 3225 – $ 3870), in international companies – from 35 thousand Hong Kong dollars ($ 4516).
Associates (employees combining the functions of an analyst and manager) receive about 40-55 thousand Hong Kong dollars ($ 5160 – $ 7100), vice presidents – from 60 thousand Hong Kong dollars ($ 7760), directors – from 80 thousand Hong Kong dollars and above ( $ 10,300). Mid-level IT professionals in international companies receive between 35,000 and 55,000 Hong Kong dollars ($ 4,510 – $ 7,100).
Medicine is one of the very well paid areas. Even in a public hospital, a doctor can earn 200-300 thousand Hong Kong dollars ($ 25,800 – $ 38,700) per month, and in the private sector – 15-20% more. Only compensation for top investment bankers and managing directors of large funds can be compared with such salaries.
Of course expat salaries tend to be higher.
*About income tax in Hong Kong
As you may know, income tax in Hong Kong is very low – from 2 to 17 percent, depending on the circumstances. Hong Kong has a simple and straightforward taxation system in which only certain types of income – salaries, profits, and rental income – are taxed.
This is how the Hong Kong tax system differs from the taxation systems of some countries, where a person is taxed cumulatively from all sources.Depending on the amount of wages, the tax will be:
First HK $ 40,000 per year – 2 percent;
Next HK $ 40,000 per year – 7 percent;
Next HK $ 40,000 per year – 12 percent;
Over HK $ 120,000 a year – 17 percent.
Housing
In Hong Kong, high-rise buildings prevail, but there are also areas of old relatively low-rise buildings. In addition to the overcrowded center with people and buildings, there are green areas and small villages. This is typical of the islands scattered around the metropolis.
The most prestigious place to live are the hills in the center of the island of Hong Kong: Austin, Nicholson, Kellet, Cameron and other mountains, which are generally called Victoria Peak or simply the Peak.
Popular areas on the main island for expats include Causeway Bay, Wan Chai, Admiralty, Central, Sheung Wan, Sai Ying Poon and Kennedy Town.
Many wealthy foreigners live in Mid Levels – a conventional area that stretches along the bay along the slopes of the island's hills, between the Peak and the harbor.
Others, on the contrary, prefer nature and relative tranquility – they settle in the southern areas of Stanley and Shek-O or in remote Discovery Bay and Sai Kung. Small islands like Lamma or Pengchau are popular among creative people, where the atmosphere is much more relaxed.
Renting a decent two-room apartment on the island will cost from 25,000 Hong Kong dollars ($ 3300), a one-room apartment – from 20,000 ($ 2600), a studio – from 14,000 ($ 1800).
Buying a home is beyond the likelihood of the vast majority of city dwellers, except for the participants in the state subsidy program. The high prices are due to the low annual quota for land, which the state has the right to sell to developers at an auction.
This supports government revenues in a low tax environment, which in turn allows the city to remain the center of global finance and commerce.
Food
The pricing policy in the city is focused mainly on high-paid workers and entrepreneurs who can afford to pay high sums.
But due to its proximity to China, many inexpensive things can be found in Hong Kong. Clothing and household goods imported from China are fairly affordable.
There are also many fresh food products from China that can be purchased in local markets. But many visitors are reluctant to buy groceries from local markets, given questionable farming practices and the use of chemical additives.
In supermarkets in Hong Kong, you can always find products imported from Western countries in abundance. The cost of food directly depends on the location of the store. Thus, in the tourist and business center, prices are slightly higher than in residential areas.
Street food in Hong Kong, unlike China, is virtually nonexistent. In some places you can still find small shops with inexpensive noodles, but the inscriptions in such shops are made exclusively in traditional Chinese, which is very difficult to understand.
To eat tasty and inexpensive, you can:
Have breakfast in traditional Hong Kong eateries, which are especially abundant in Kowloon. Most often, breakfast there means soup with ham or sausage, scrambled eggs, toasted bun and coffee. The cost of such a breakfast is 30-40 Hong Kong dollars.
Have lunch during business lunches. On average, they cost between HK $ 50 and HK $ 80, depending on the menu and location.
Visit food courts in shopping malls, of which there are a lot in the city.
Dine in restaurants with a simple interior under a tarp. Chinese noodles with meat in them will cost from 30 to 40 Hong Kong dollars.
The cost of food and drink in Western-style restaurants and bars is quite high in most cases.
Transport
There are few private cars in Hong Kong, mostly taxis and commercial vehicles travel around the city. Car ownership is expensive and pointless.
Unfortunately, biking is not an option in Hong Kong: the steep terrain, narrow streets and endless streams of traffic and people make the trip a pain. Plus, it's too hot in summer to pedal.
The city has a very developed public transport network – from the metro and buses that we are used to, to ferries that carry people to small islands, and long escalator systems stretching between areas.
The routes show Google maps accurately enough, so even a newcomer can easily plan their route. Travel by metro, bus and minibus usually costs six to ten Hong Kong dollars ($ 0.77 – $ 1.29), ferry – from 20 to 50 dollars ($ 2.58 – $ 6.45).
The most expensive form of transport is, of course, a taxi. If you get stuck on the wrong side of the bay at midnight, when ferries do not run and the metro closes, you will have to get through one of the paid tunnels, and the trip can easily cost 120-200 local dollars ($ 15.48 – $ 25.81). On average, you can drive around the city for $ 50 ($ 6.45).
The easiest way to get to the airport is by the Aeroexpress, which has two stops in the city center. A ticket will cost HK $ 100-110 ($ 12.90 – $ 14.19), and the most enjoyable way to leisurely observe the life of the townspeople is to ride on the second floor of a traditional Hong Kong tram.
With an Octopus transport card, which should be purchased immediately upon arrival, it will cost about three dollars ($ 0.39). For tourists, the card costs 39 Hong Kong dollars ($ 5.03).
Medicine
The level of healthcare services, access to quality medical care, and the use of new technologies in Hong Kong are not inferior to Western countries. The provision of medical services is overseen by the Hospital Management Division.
The medical infrastructure in the city is mixed – there are approximately 44 public and 13 private medical institutions in Hong Kong. There are polyclinics offering first aid services, including dentistry.
Health care is divided into three types: primary, which includes general practice from coughing to vaccination, secondary, that is, therapeutic and prophylactic, and tertiary, which includes the treatment of diseases that require prolonged hospitalization and subsequent rehabilitation.
Often, private hospitals provide only primary and secondary care, while public hospitals cover all three. There are also clinics that specialize only in the treatment of certain diseases or, for example, provide medical care for chronic conditions.
Most health care services are subsidized to make them available to those who cannot afford to pay, are retired, or too sick to earn.
Some patients complain of long queues, poor nutrition, and insufficient attention in hospitals. In fact, although medical standards are high, public hospitals are focused on maximum efficiency, so you should not count on maximum service.
Education
Despite the booming economy of Hong Kong, the cost of living and studying here for foreigners remains consistently high.
Nevertheless, a large number of foreigners – more than 14,000 students – receive high-quality higher education in Hong Kong every year.
Hong Kong is deservedly one of the most attractive destinations for progressive students from around the world. Business is developing rapidly here, branches of the world's largest corporations operate, and high-quality education of an international level is offered.
Bachelor's degree
Unfortunately, the cost of studying in Hong Kong for international students is significantly higher than for local students.
Tuition fees depend primarily on the academic specialization and educational institution. On average, foreigners pay US $ 9,000-15,400 per year of study for undergraduate programs.
At some universities, such as the University of Hong Kong, students pay an additional US $ 13 for admission, an annual bill of US $ 18, and a deposit of US $ 45. At the University of Hong Kong, the average cost of a year of study is US $ 18,800.
At the Chinese University of Hong Kong, the cost of a year of study is about US $ 16,480. Here, students also pay a deposit of US $ 58. There are many bachelor scholarships on offer for international students in Hong Kong. Some of them cost US $ 21,275 per year.
Master's degree
The cost of master's programs in Hong Kong, traditionally, is slightly lower than the cost of bachelor's programs. At the same time, there is a significant difference in prices, depending on the educational institution and specialization.
For example, the cost of Master's programs at the University of Hong Kong for international students is US $ 18,800 per year. In addition, students pay US $ 52 upon admission. At the Hong Kong Polytechnic University, undergraduate and graduate programs for international students cost about the same – about US $ 9,000 per year. But at the Chinese University of Hong Kong, the cost of master's programs directly depends on the specialization:
Humanities – US $ 9,671 – 11,605 per year
MBA – US $ 9,129 – 6,062 for the entire course
Engineering – US $ 8,897 – 13,926 per year
Eligibility – US $ 567 per item
Medicine – US $ 5,480 – 19,496 per year
As well as at the bachelor's level, at the master's level, international students are offered various scholarships and research grants from universities and external sources.
How to move to Hong Kong?
There are not many ways in which you can legally immigrate to Hong Kong. In particular, this can be done:
on a student or study visa;
on a work visa for highly qualified specialists;
on a dependent visa – as a dependent of the sponsor (holder of a legal visa);
on an investment business visa.
Until January 15, 2020, there was another opportunity to obtain the right to permanent residence – through passive investment in the Hong Kong economy from 10 million HKD (1 million 284 thousand US dollars) under the Capital Investment Entrant Scheme program. But today this program is temporarily suspended (until further notice).
*Work Visa
A work visa to Hong Kong also paves the way for permanent residence (given for a year, extended for 2-3 years). However, job search in a metropolis is complicated by several circumstances:
there is fierce competition among applicants for available vacancies from local residents and migrants from the PRC;
non-transparent selection criteria for applicants, protectionist policy of the authorities (first of all, they employ the indigenous people of Hong Kong);
not knowing the Chinese language greatly narrows the range of possibilities. English-speaking foreigners can only find use in the banking sector, IT-technologies, education, hotel and tourism business, and the media.
In this case, the knowledge and skills of the applicant, the education he received, qualifications, and unique work experience play an important role. This is necessary in order to prove to the Hong Kong Immigration Department that there is no better specialist than you among the locals.
*What is Quality Migrant Admission Scheme (QMAS)?
This is a special program for the high-quality selection of expats aims to attract young and talented professionals to the Hong Kong economy: businessmen, scientists, financiers, engineers, IT specialists, managers and others. Applicants pass two tests and gain points.
According to quotas (allocated on a quarterly basis), applicants who are invited for an interview are selected from among those who received the highest number of points. If successful, winners will receive a one- or two-year QMAS visa.
Any adult citizen with no criminal record who can financially support his / her residence in Hong Kong for a year (if there is a family, also its members) can become a participant in the program. It is imperative that a sufficient level of proficiency in English or Chinese is required for professional use, as well as a diploma of higher education from a recognized university in the world.
*Hong Kong citizenship: methods of obtaining
The question of how to obtain Hong Kong citizenship is not relevant for several reasons:
Hong Kong is part of the China, which means, it is difficult to talk about full-fledged citizenship;
You can become a Hong Kong citizen in two cases: have Chinese roots or marry a Hong Kong citizen;
In case of accepting the citizenship of Hong Kong, you will need to give up your native passport – the simultaneous citizenship of two states is prohibited here.
Conclusion
Hong Kong is an expensive city to live in, especially as an expat. With a bit of planning, however, it can be more affordable than people assume.
Further Reading
What investment options exist for British expats living overseas?