Expat cost of living in Kazakhstan in 2021 – that will be the topic of today's article.
Nothing written here should be considered formal tax, financial, legal or any other kind of advice advice, and is written for entertainment purposes only.
For any questions, or if you are looking to invest as an expat, you can contact me using this form, or use the WhatsApp function below.
The best time to review your situation is often when you are moving to a new country.
Introduction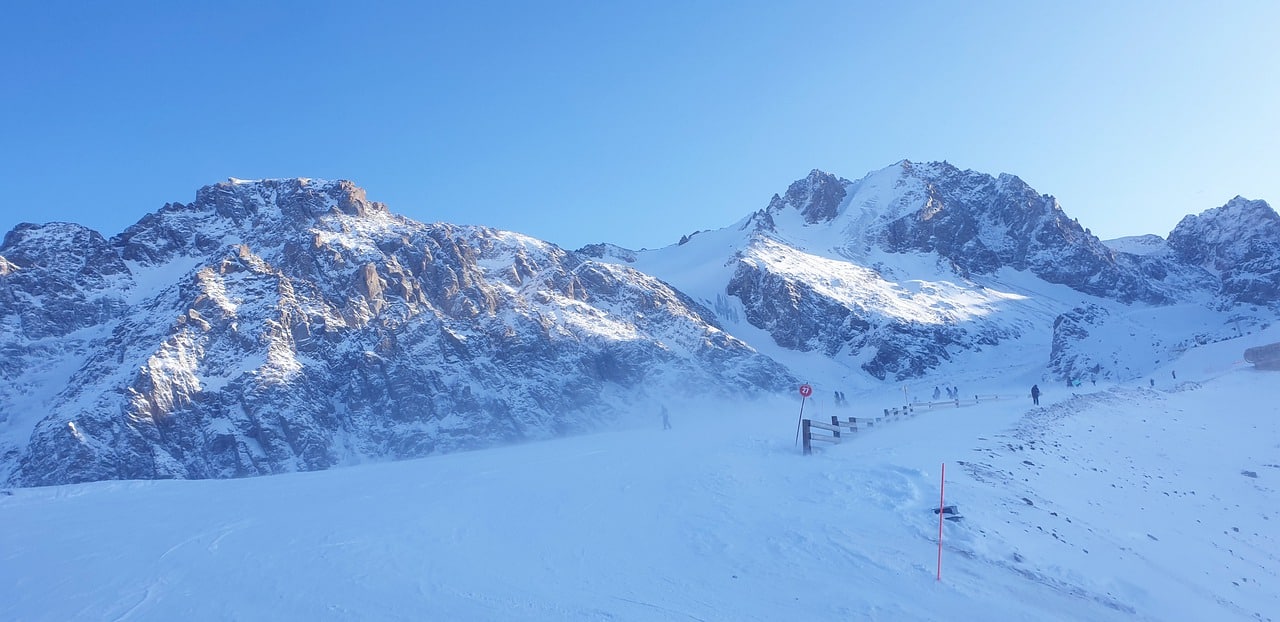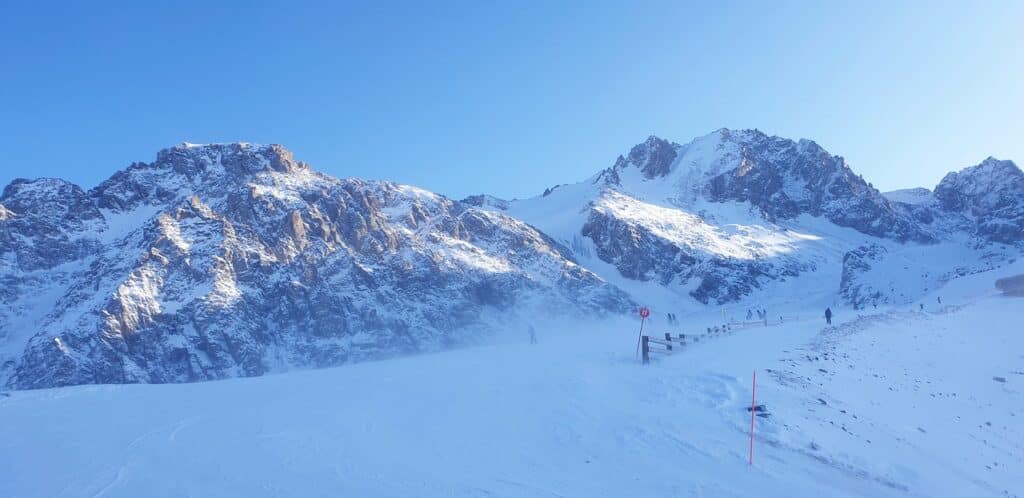 In terms of economic indicators and standard of living, Kazakhstan can be called one of the most successful republics in Central Asia. It is a member of the Eurasian Economic Union. The country's economy is not heavily dependent on Russia, which allows the government to pursue an independent policy.
Many rating agencies put Kazakhstan higher than Belarus, Russia, Moldova and other countries on various economic indicators. In this publication, we will consider the standard of living in numbers, providing up-to-date information on average salaries and prices in Kazakhstan for transport, services, food, utilities, real estate and apartment rental.
The main sectors of the economy include metallurgy, the mining sector, tractor construction, the extraction of raw materials (oil, gas, copper, coal, etc.), and the production of structural materials. In large cities, the population is mainly employed in a secondary sector of the economy: the service sector, trade, information technology.
The main branch of the economy is oil production and export. Following the decline in oil prices, the country's economic performance deteriorated. The disadvantages of life include a low standard of living, low wages, a dry climate, and a bad environment.
Changing the current place of residence, even temporarily, is not an easy decision, which, as a rule, helps us to make information about the place of the planned move, obtained from the Internet. With this publication, we hope to help people make the right decision regarding the issue of a possible move to Kazakhstan.
Urban environment
A little more than a million people live in the capital of Kazakhstan. For 150 years of its history, the city changed its name four times: it was called Akmola, Tselinograd, Akmola.
In 1998, President Nursultan Nazarbayev moved the capital here from Almaty and renamed the city Astana, which means "capital" in Kazakh. At the end of March 2019, Nazarbayev resigned, the new president Tokayev proposed to name the capital after the first president of the country. Now it is Nur-Sultan.
Nut-Sultan in winter and in summer are two different cities. The city is the second coldest capital in the world – if you are planning to visit it or move there, keep in mind this fact.
The city is located on two banks of the Esil River. On the right bank, the old part of the city is mainly located, on the left – the new one.
Recently, they have been trying to develop the city according to the principle of polycentricity – so that there is no obvious center and outskirts and each district is self-sufficient. But the city still has two main centers – on the right and left banks.
The center of the right bank is considered the "Golden Square", despite the fact that most of the prestigious real estate is located on the left bank.
The center of the right bank is a formed and inhabited area. It is believed that this part of the city has soul and history, as opposed to the left bank.
The main attraction of this area is one of the most favorite places of Nur-Sultan residents – the Embankment. The center of the left bank is the so-called downtown; these are skyscrapers with offices of large companies, government buildings, business centers, fashionable hotels and the like.
Citizens' income
Officially, the average salary in Nur-Sultan is 268 thousand tenge ($ 650), but most often in vacancies the figure is 150-200 thousand tenge ($ 354 – 472). High salaries – in the financial sector and IT, national and international companies. Sales, accounting, marketing and insurance professionals earn an average income.
Often, young people strive to get into public service in order to build connections, although the salary there is usually average.
Housing
Regarding the lease, it all depends on your requirements and financial capabilities. Long-term rent of a one-room apartment in a new residential complex located in a good area with European-quality renovation and all household appliances will cost you about 150,000 tenge (450 USD) per month. Renting a one-room apartment in a residential area and an old house will cost 60,000 – 90,000 tenge (180 – 270 USD) monthly.
On average, renting an ordinary one-room apartment in a residential area of ​​Astana costs 80-100 thousand tenge ($ 190 – 240) per month, in the center most often prices start from 120 thousand tenge ($ 300).
Concerning the purchase of a house – the price of a one-room apartment (approximately 30-40 square meters in a new residential complex) starts from 13-15 million tenge ($ 300000 – 350000).
The price of secondary housing is influenced by many factors – from the year the building was built, the district to the reputation of the construction company. For example, apartments in old Soviet houses in the "golden square" of the right bank can cost as much as apartments in new buildings in the center of the left bank.
The cost of utility bills depends on the class of the selected housing and on the season. In winter and in new residential complexes, such payments are higher, in winter this is due to the need to pay for central heating services, and in new residential complexes, utility bills additionally include expenses related to the maintenance of the house, maintenance of the elevator system, salaries of security, concierge and gardeners.
On average, in a new residential complex for a one-room apartment the amount per month will be from 20,000 to 30,000 tenge ($ 60 – 90), and in old houses from 12,000 to 18,000 tenge ($ 35 – 55), including Internet and telecommunication costs.
Transport
Astana is a city for motorists. The most comfortable way to travel is your own car. Recently, the city administration has been actively trying to change the situation and transfer people to public transport.
Over the past few years, it has been greatly modernized: the vehicle fleet has been almost completely updated, warm installations have been installed, which is very important for our climate. Also, the city is introducing dedicated lines for buses and taxis.
Buses are divided into three types: urban, suburban and express. Travel around the city costs 90 tenge ($ 0.21) if paid by a transport card, in cash —180 tenge ($ 0.42). You can replenish the card through special payment terminals or online.
But there are very few terminals and they often do not work, and if you replenish the card online, then the payment is credited within 24 hours.
You can also pay for travel using a virtual wallet or from your phone balance by reading a QR code. Express destinations cost 150 tenge ($ 0.35), and the most expensive suburban bus ticket costs 400 tenge ($ 0.94).
The city has a developed network of city bike rentals, but this type of transport is relevant only for a few months a year.
To take a bike, you can buy a season pass (preferable for city residents) or SMS payment (for tourists).
A seasonal subscription will cost 10 thousand tenge ($ 23.62), SMS payment – 500 tenge ($ 1.18) one day. Cycling infrastructure is just beginning to develop; over the past two years, about 100 kilometers of bike paths of poor quality have been laid in the city.
The taxi market includes Uber, Yandex.Taxi, InDriver, as well as local analogues. A trip around the city for an average distance will cost about 700-900 tenge ($ 1.65 – 2.13), to the airport from the city center – 1,500-3,000 tenge ($ 3.54 – 7).
Food
A basket of groceries for a week will cost about 10-20 thousand tenge ($ 23.62 – 47.24) for a family of two with an average income. A liter of milk costs 200-300 tenge ($ 0.47 – 0.71), a liter bottle of water – 150-200 tenge ($ 0.35 – 0.47), cola – 300 tenge ($ 0.70). Chicken fillet – one thousand tenge per kilogram, beef – 1,500-2,000 tenge ($ 3.54 – 4.72), a dozen eggs – 300-400 tenge ($ 0.71 – 0.94). Prices for fruits and vegetables depend on the season and country of origin. A kilo of apples cost 300-500 tenge ($ 0.70 – 1.18), bananas – 700 tenge ($ 1.65). Potatoes – 150-200 tenge ($ 0.35 – 0.47) per kilogram. The vegetables are mostly local, and the fruits are from Uzbekistan and China.
People with their own cars usually buy for a week in large hypermarkets (Magnum, Astykzhan, KenMart, Metro) or in markets that are usually located on the outskirts. Food is much cheaper there than in the city. Others go to supermarkets and convenience stores. Also, some large supermarkets have online stores with delivery.
The city has cafes and restaurants for every taste and budget. Eastern, European cuisine and fast food are especially popular here. National cuisine is not popular in Astana. Tourists and guests are usually taken to Kazakh restaurants. A dinner for two in an inexpensive restaurant will cost about 10 thousand tenge ($ 23.62).
The average bill in these establishments is 2 thousand tenge ($ 4.72) – for this money you can take a burger, fries and cola. Not so long ago, there was a boom in gourmet burgers in the city, but now their popularity is starting to wane.
Prices for such burgers usually start at 3 thousand tenge ($ 7.09). A pint of beer in bars costs from 500 tenge ($ 1.18) and more, depending on the bar, pizza – 2,500 tenge ($ 5.90). There are many coffee shops in the city, both small local and global chains (Starbucks, Costa). A cup of coffee costs 700–1,000 tenge ($ 1.65 – 2.36) on average.
Treatment
An appointment with a good specialist in a large medical center costs from 6,000 tenge (15 USD), this is without taking into account the cost of tests and other examinations, which are paid separately, and can amount to a significant amount.
To put one filling per tooth will cost from 15,000 tenge (45 USD). On average, monthly expenses for treatment and medicines will be about 10,000 tenge (30 USD) per person, taking into account the absence of real health problems.
Entertainment
The city has theaters, museums, concert halls, shopping centers – the same set as in other capitals. The only thing that stands out is that, due to our ambitions or complexes, it is customary for us to build the largest, highest and longest.
If a new museum is suddenly built in the capital, and it will not be included in the top of the most-most in terms of some indicators, this is a failure. Thus, the capital has the Khan-Shatyr shopping center (the largest tent in the world), the National Museum (included in the list of the largest museums in the world), Nur-Alem (the largest spherical building in the world), the Astana Opera ( included in the list of the largest opera houses in the world) and so on.
There are several theaters from cultural entertainment in Astana. The most popular is the Astana Opera Opera and Ballet Theater. You can also highlight the Astana Ballet theater, the Kazakh music and drama and Russian drama theaters.
The ticket price to Astana Opera is from 500 tenge ($ 1.18) and up to infinity. The cost of visiting other theaters depends on the event. Interesting music concerts are rare. Foreign artists come only as part of some major city events. For the rest, Russian pop stars and local performers perform.
There are many museums in the capital, two are worth special attention – the National Museum of the Republic of Kazakhstan and the Museum of the Future.
The National Museum consists of 11 rooms, where you can learn about the history of Kazakhstan from ancient times to the present. Also, exhibitions of both Kazakhstani and foreign artists are periodically held here.
There is a modern art hall. The ticket costs 700 tenge ($ 1.65), for the entrance to the hall of gold you will have to pay a thousand tenge separately. In the Museum of the
Future, you can get acquainted with all types of traditional and alternative energy. It was opened as part of the world exhibition Expo-2017, dedicated to the energy of the future and green technologies.
Each of the eight floors of the building is dedicated to some kind of energy – from space energy to kinetic energy. Many exhibits can be touched or self-generated. The upper floors of the museum offer stunning views of the city. The ticket costs 1,500 tenge.
The city has a whole sports cluster, where all the main sports facilities are concentrated. The local ice hockey team Barys is especially popular. The club has a very serious fan club, so a full 12,000 arena is assembled for almost every game.
Otherwise, people entertain themselves by going to the cinema (a ticket for an evening show costs about 1,500 tenge ($ 3.54), in IMAX – 2,500 tenge ($ 5.90)), walks along the embankment and parks.
The largest and most interesting are the Central and Presidential Parks. In summer, Nurzhol Boulevard becomes a popular place for walking. This is a pedestrian zone that runs through the business center of the capital. Ice skating rinks and slides are popular in winter.
Since the city is located in the steppe, things are sad with nature. But 200 kilometers from Astana is the Burabay (Borovoe) National Natural Park. It can be reached by train for 900–3,000 tenge ($ 2.13 – 7.09) or by your own car on a paid autobahn for 200 tenge.
You can also go to the Korgalzhyn reserve. It is located 130 kilometers from the city and is included in the UNESCO World Heritage List. Thousands of pink flamingos arrive there every year from April to September. It is the northernmost nesting site for pink flamingos in the world.
The reserve is protected, therefore, it is prohibited to be there without special permission and escort. From May to October, special excursions are held in the reserve.
What advantages can Kazakhstan offer the expats?
1. Peaceful sky overhead
Look what is happening in the world – arms races, foreign policy conflicts, wars on religious and territorial grounds – horror. Here Kazakhstan has a plus – this country is peaceful, citizens are not at war with anyone, sanctions are also not in use. Your favorite products are always on store shelves, you can freely travel anywhere and do not risk waking up to the sound of an emergency siren (except in Almaty every first Thursday of the month).
2. Kazakhstan tries to become modern
Over the past 10 years, a lot of new things have appeared in Kazakhstan. You can easily call a taxi from your smartphone, order anything with delivery, make an appointment with a doctor online, buy / sell Bitcoin, car sharing – now this is not a surprise for a Kazakhstani. Further – (should be) more and, perhaps, in the near future you will see the wonderful Kazakhstan of the future, from which there will be no point in moving at all! So for expats there will be no problem.
3. Everything is under control
You always know what to do if something happens. It got bad – they called a free ambulance, you need a document – you go to the public service center, the washing machine broke down – they found a master on the network in five minutes.
Abroad, you will have to get used to new things: medicine is only for insurance or for space money, and if you are not a citizen, even basic things like opening a bank account can turn into a problem. In Kazakhstan, you have a Kazakh passport – and it is good to be a citizen.
4. There is something to see here
This country has a very rich history and there is too much to know and to learn. For expats it is not only a safe country to live and work, but also an interesting place. There are many beautiful places in Kazakhstan. Do you want mountains and canyons – Almaty, the sea – Aktau, rocky coniferous forests – Semipalatinsk and Ust-Kamenogorsk, live on the coast – Bukhtarma, reserves – the entire central part of the country. Even if you do not have an extra month for vacation, you can always quickly fly to the desired place in the country.
5. Convenient location
Kazakhstan is favorably located inside the mainland, several large trade routes pass through the country – therefore, Kazakh people have no problems with new products in the automotive industry, electronics, fashion and other goods. And imported goods in Kazakhstan are sold without wild markups.
The location of the country is also "convenient" in terms of cataclysms: the maximum that can happen is a heavy rainfall / hail or a small earthquake. Think about the eruption of Krakatoa, hurricanes in the United States, or read about the recent typhoons in Japan. Kazakhstan citizens live in incredible security!
6. Lack of absurd laws
It depends on what is considered absurd, but in general – no. On the territory of the CIS, the legislation is more or less the same, adjusted for rigidity, but frankly absurd laws, the reality of which is difficult to imagine, have not touched Kazakhstan.
For example, in the Vatican you cannot get a divorce, in the DPRK to take pictures at a wedding without the symbols of the party in the frame, in China no one will help you if you drown (this is prohibited), and in Australia you will not be able to replace the light bulb in your house yourself if you are not an electrician. Still, some laws would be helpful, such as a $ 1000 fine for street rubbish, like in Singapore (it would be cleaner).
7. So many different people.
There are 125 nationalities living in Kazakhstan – and people are not sorted by ethnicity / religion. There are also almost no conflicts on this basis (with some exceptions) – of course, they happen everywhere, but in Kazakhstan it is not massive. In this country, a Christian and a Muslim can first celebrate Nauryz, and later set the table for Easter. Having visited Kazakhstan, many travelers understand what real friendship of peoples is.
Pained by financial indecision? Want to invest with Adam?
Adam is an internationally recognised author on financial matters, with over 259.7 million answers views on Quora.com and a widely sold book on Amazon