The Expat Cost of Living in Kenya is a comprehensive guide that delves into a variety of topics pertaining to life as an expat in Kenya.
Kenya, a country that has a population of over 54 million people, is home to a wide variety of 50 national parks and nature reserves, all of which are managed by the Kenya Wildlife Service.
The World Travel Awards have given Kenya the honour of "World's Leading Safari Destination" for the past eight years in a row.
This accolade is a testament to Kenya's status as the premier safari destination in the world.
As a direct result of this recognition, Kenya has become an excellent and very popular location for British citizens who have chosen to live and work abroad.
As they travel from the urban core of Nairobi to the seaside city of Mombasa and through the rural heartlands of Kenya, expatriates will have the opportunity to experience a diverse array of natural landscapes that are known for their uniqueness and beauty.
In addition, people who move to this country will find that it has a pleasant environment and a cost of living in Kenya that is more manageable than in their home country.
In addition, Kenya is quickly becoming a major hub for international industry, and this trend is expected to continue in the near future.
The robust infrastructure and stable political economy of Kenya are two of the reasons that contribute to the country's growing appeal as a destination for start-up businesses.
As a result of these characteristics, Kenya ranked 56th in the World Bank's report on the ease of doing business in 2020, placing it in position 56.
Companies with their headquarters in Kenya received a sizeable share, namely fifty percent, of the total investment money earmarked for new businesses being launched on the African continent in the year 2018.
This figure represents a considerable proportion.
In this post, we will present an overview of the cost of living in Kenya and offer tips for optimizing one's experience in this developing area of Africa. In addition, we will discuss the cost of transportation in Kenya.
If you want to invest as an expat or high-net-worth individual, you can email me (advice@adamfayed.com) or use these contact options.
Overview of the Cost of Living in Kenya
When compared to the United Kingdom and the United States, the cost of living in Kenya is around 46.6% lower than it is there, and it is 54.4% lower than it is in Kenya than it is there. These comparisons are based on information for the year 2022.
This takes into account a number of aspects including the average cost of renting a home in Kenya, the amount of money spent on food, and the costs involved with travelling, and as a result, moving to Kenya becomes an appealing option for expatriates who are originally from Western countries.
In spite of the fact that it is still considered a developing nation, Kenya has made significant political and economic progress over the course of the last decade.
These advancements have been made easier to achieve as a result of the establishment of a presidential representative democratic republic and a parliamentary system that includes many parties.
The first election to be held on the current system took place in 2013, and the most recent election was in August of 2022.
After the new constitution was put into effect in Kenya, the country's economy went through a period of rapid growth, averaging 4.8% annual expansion from 2015 to 2019, which led to a large increase in the country's GDP.
This nation's poverty rate has been significantly lowered thanks in large part to the success that has been made in the economy.
The country of Kenya's Gross Domestic Product (GDP) saw a fall during the COVID-19 pandemic, which was then followed by a subsequent growth rate of 5.5% in the year 2022.
Nairobi, the capital city of Kenya, is widely known as a key economic destination in Africa, notably in the domain of technology and innovation.
It also acts as the nation's political core, which makes it one of the most important cities in the country.
Nairobi is renowned for having a good employment landscape in addition to having a cost of living that is reasonably reasonable.
Nairobi, the capital of Kenya, was ranked 160th out of 227 cities in Mercer's Cost of Living City Rankings.
This position puts Nairobi in the middle of the pack. This implies that the cost of living in Nairobi is somewhat lower when compared to the cost of living in other notable cities in Africa, such as Cairo, Egypt (ranked 154), Yaoundé, Cameroon (ranked 100), and Lagos, Nigeria (ranked 55).
Cost of Living Crisis in Kenya
As a result of the disruption in trade in Kenya's primary commodities caused by the conflict in Ukraine, the cost of living in Kenya has experienced an immediate and direct effect.
Commodities including tea, coffee, flowers, and vegetables make up the bulk of Kenya's exports and are the foundation of the country's market.
Kenya is located in Africa. Flower and tea farms in Kenya have been forced to reduce their output as a result of a reduction in demand from markets in Russia.
In addition to this, the act of bringing commodities into Kenya via international trade has also had some negative effects.
Wheat, oil, iron, steel, and fertilizers are among the many goods that come from Russia and Ukraine that are imported into Kenya.
Other nations from where these goods originate include Ukraine and Russia.
The countries of Russia and Ukraine, which are the principal providers of wheat to the East African region, have had a big impact on the wheat import industry, which has led to considerable effects being observed in the wheat importation industry.
Russia is the primary supplier of wheat to Kenya, accounting for 67% of the entire supply. Ukraine is the next largest supplier, accounting for 22% of the total, and other nations provide 11% of the total.
There have been considerable challenges in acquiring fertilizer, which is an essential component of Kenya's agricultural business, which has led to an increase in the price of fertilizer.
In April 2021, the government of Kenya established a fuel stabilization fund as a response to the rapidly rising prices of fuel and other forms of energy.
By offering subsidies to offset the impact of growing costs, the purpose of this effort is to reduce the amount of financial strain that is placed on regular consumers.
This strategy has been subjected to a great amount of criticism, which is particularly pertinent in light of Kenya's substantial state debt, which comprised 68% of the country's GDP as of June 2022.
It is anticipated that the sustained efforts of the administration to stabilize the economy would include the implementation of policies targeted at promoting diversification in the sphere of international commerce.
Diversification is a strategy that is advocated for use in the management of the high cost of living in Kenya.
This is because, despite the major disruptions, the volume of trade that takes place between Kenya and Ukraine, as well as Kenya and Russia, is still very low in contrast to the trade volumes that are seen with other countries.
The value of Kenya's exports to Ukraine in the year 2020 amounted to a modest $9 million USD, accounting for a pitiful 0.15% of the total volume of Kenya's exports.
The amount of money that was made from exports to Russia reached $75 million after displaying an unavoidable upward trend.
It is essential to keep in mind, however, that this particular number only accounted for a meagre 0.46% of Kenya's total exports.
The combined value of Kenya's imports from the two countries was 420 million US dollars, accounting for 2.78 percent of the country's total imports.
Cost of Living in Kenya
What is the Cost of Accommodation in Kenya?
In the same manner, as in any other country or region, the cost of lodging in Kenya displays a large amount of variance depending on the location and the desired style of life.
In spite of this, one may anticipate that the costs will be noticeably more affordable when contrasted with the typical costs incurred in one's home nation.
Cost of Rent in Kenya
In the context of renting, it is predicted that the expense of accommodation in Kenya will contribute roughly one-fifth, or more specifically 18.3%, of an individual's monthly spending.
This figure is derived from projections made by the Kenya National Bureau of Statistics. Approximately 23 percent of people in Nairobi are affected by the condition.
When compared to the average cost of renting in the United Kingdom, the cost of renting in Kenya is significantly lower by 74.07%.
Over the course of the last few years, the cost of renting a home in Nairobi has been on an unbroken ascent, which has contributed to the city's current position as the African metropolis with the highest rental rates.
When deciding where to live in the nation's capital, many of the city's residents put a premium on their own personal safety as a result of the vast income gap that exists there, which is one of the key factors that contributes to this problem.
Security measures must often be in place around the clock in apartment complexes and other types of housing communities.
Because of the large number of people who opt to live in gated communities that are watched over by private security guards while they are away from home, the overall cost of complying with this condition is borne by the community as a whole.
It is common practice for people who hold significant positions, such as those in executive leadership roles, to retain the services of private armed bodyguards in order to protect not only themselves but also their families from potential threats.
In Kenya, the incorporation of this tax can lead to a discernible rise in the amount of money needed for day-to-day living expenses.
However, when taking into account a more comprehensive perspective on rental housing in Nairobi, a more upbeat attitude emerges.
This reveals that the cost of renting in Kenya is relatively less expensive when compared to the costs of renting in many other parts of the world.
A rental cost of just $248 per month is required to be paid in order to occupy a one-bedroom apartment that is situated in the central business district.
The average cost of a monthly rent payment for a residential unit that is situated outside of the city's central business district is roughly 139 dollars US.
In the case that a person plans to make the city of the capital their permanent home, they should be aware that the average cost of renting accommodations in the city is slightly more than in the surrounding areas
To get more specific, the average monthly rent for a one-bedroom apartment in the City Center of Nairobi is roughly $414 USD.
On the other hand, if one is not opposed to making a short drive, it is possible to find apartments located outside of the central region for a monthly cost of approximately US$182 if they are willing to pay a little more in rent.
Cost of Buying Real Estate in Kenya
The purchase of property in Kenya is an option open to expats, despite the fact that doing so is subject to a number of restrictions and restraints.
Individuals who are not nationals of Kenya are only able to purchase land in Kenya under the form of a leasehold tenure for a period of up to 99 years, as stated in the provisions outlined in Article 65 of the Kenyan Land Control Act.
On the other hand, in the event that the term of the leasehold comes to an end, there is the possibility of making a payment in order to launch the procedure of renewing the lease.
In addition, there are regulations that place constraints on the capacity of foreign persons or corporations to purchase property for the purpose of engaging in commercial activities.
These regulations also place limitations on the acquisition of agricultural land by foreign parties.
When purchasing real estate in Kenya, there are a number of additional costs that should be taken into consideration. These costs include the following:
Properties that are located outside of municipalities in Kenya are subject to a stamp duty rate of roughly 2%, whilst properties that are located within municipalities are subject to a stamp duty rate of approximately 4%. In Kenya, the typical stamp duty rate is approximately 4%.
In most cases, the total amount spent on legal fees is somewhere between 1% and 2% of the purchase price of the property. However, it is essential for expatriates to be aware of the possibility that, in the event that they purchase an apartment, they may be required to pay legal fees for both the buyer and the seller. This is something that they should be prepared for.
The maximum commission that can be charged for an agent's services is three percent of the total value of the property.
Registration and disbursement fees or the costs that are involved in the procedure of formally changing ownership of a piece of property from one person to another.
Cost of Utility Bills in Kenya
If one takes into account only the cost of housing, the cost of living in Nairobi is 53.41 percent less expensive than it is in London.
This includes a variety of costs that are associated with household bills and utilities, which, on average, make up only 4.3% of the total monthly expenditures made by those who live in the urban centre of Kenya.
Please refer to the following information regarding the typical costs associated with living in Nairobi, with the exception of the fees associated with renting a place.
It is projected that the cost of living in Kenya's rural areas will be much lower than the average cost of living across the country.
What is the Cost of Healthcare in Kenya?
The decision of whether to make use of Kenya's public healthcare services or to go with one of the country's many private healthcare options will determine the level of expense incurred for medical care during one's stay in Kenya.
Even though Kenya has a publicly financed healthcare system that is competent to treat fundamental conditions and treatments like uncomplicated malaria, a substantial percentage of expats choose to go to private clinics and hospitals instead.
Private healthcare in Kenya is considered to be an investment that is worth doing due to the fact that it provides higher levels of sanitation, improved infrastructure, and increased availability of cutting-edge therapies and drugs.
According to the data that is currently available, the expenditures made by the government of Kenya for healthcare in the year 2019 were recorded at $83 per individual, which corresponded to around 4.59% of the country's Gross Domestic Product (GDP).
In comparison to the previous year, there was a 13.42% increase in growth.
Expats moving to Kenya are strongly encouraged to purchase all-encompassing private international health insurance before they arrive in the country.
This will ensure that they have access to the best possible medical care throughout their time spent living in Kenya.
What is the Cost of Transportation in Kenya?
Access to and the ability to pay for Kenya's public transportation might vary significantly depending on a person's place of living in the country.
Those who are currently living outside of the country, on the other hand, can anticipate that the cost of transportation in Kenya, especially in the nation's capital city, will be far lower than in other countries.
The information that follows provides an overview of the typical expenditures connected with transportation in Nairobi. These prices include the initial investment as well as the ongoing upkeep of a motor vehicle.
It will cost you $0.81 for a single ride on the public transit system.
A monthly pass for public transportation can be purchased for $32.51 per month.
When daytime hours are in effect, a flat rate of $2.23 is charged for taxi services.
It will cost you $1.96 for a taxi ride during daytime hours that covers a distance of one mile.
The price of a gallon of gasoline is currently $4.40.
The price of a brand-new, affordable car for a family of four is $16,253.56.
What is the Cost of Education in Kenya?
Early childhood education, primary school, secondary education (which includes both academic and technical and trade streams), and tertiary education at the university level are the four main levels that are included in Kenya's educational system.
Both the quality of elementary and secondary education in Kenya, as well as the associated costs, can vary greatly depending on the region of the country and the type of school attended.
Cost of Primary and Secondary Education in Kenya
Attendance at public elementary and secondary schools in Kenya is free of charge because the government provides funding for these institutions.
In spite of this, educational development in these areas is usually hampered by a lack of resources and a scarcity of educators who have the appropriate level of training, particularly in rural areas.
Although public schools in urban areas, particularly in the nation's capital city of Nairobi, provide an education of a commendable standard, a significant number of expatriates choose to enrol their children in private or international schools because of the consistently superior quality of education offered by these institutions.
A credible alternative to the public education system in Kenya can be found in the numerous private and international schools.
Examinations known as the General Certificate of Secondary Education (GCSE) and the Advanced Level (A-Level) are used in a considerable number of educational institutions that follow an academic structure that is modelled after that of the United Kingdom.
A pupil in Kenya who is 12 years old will have to pay roughly $32,360 in annual tuition fees in order to attend a private school there.
It is essential to be aware that a one-time enrollment fee can add an additional price to the first year of a child's education that can range anywhere from $5,000 to $10,000 per student.
Cost of Higher Education in Kenya
The cost of attending a university in Kenya for one academic year can range anywhere from $1,380 USD to $5,000 USD, depending on the exact institution attended and the specific area of study that the student chooses to concentrate on.
In the context of Kenya, it has been found that the average monthly living expenses for a student lie somewhere between the range of $400 to $600 United States Dollars (USD).
International students from all over the world send a large amount of interest to Kenya as a study-abroad location.
The University of Nairobi, Kenyatta University, Strathmore University, Egerton University, and Moi University are some of the distinguished educational establishments that can be found in Kenya.
Numerous academic programs that are provided by Kenya's institutions are taught mostly in English because this language was chosen as the international standard.
Budgeting Tips for Expats in Kenya
The all-encompassing analysis of the cost of living in Kenya takes into account a wide range of individual factors, including a person's salary, the place in which they live, and the activities they partake in on a daily basis.
The following tips provide a clear and comprehensive four-step process for calculating the cost of living in Kenya, as well as an effective budget for managing day-to-day expenses and savings.
Know Your Monthly Income
Whether one is working from a remote location for an international organization or hopes to find employment in Kenya, the first step in developing a monthly budget is to calculate the amount of money that will be coming in.
When working as a freelancer or from a distant location for a global firm and receiving payments in a foreign bank account, the applicable tax rate in each country will be used to calculate the amount of income tax that needs to be paid.
When receiving funds into a Kenyan bank account, however, it is very necessary to take into consideration the applicable local tax rates.
As of the year 2022, the rate of taxation on individuals' personal income in Kenya is thirty per cent. The rate of taxation for corporations is established at 30%, and the rate of taxation for sales is determined at 16%.
Know Your Monthly Rent/Mortgage Payments
Rent or mortgage payments are often connected with an individual's highest recurring monthly expense. This is true for the majority of people.
One might employ online tools such as Kenyan property search engines or estate firms to gain a rough estimate of the costs associated with obtaining housing in Kenya.
An estimate can be obtained by doing a search for properties that are similar in size to the one being evaluated and are situated in the area of interest.
It is essential to point out that those who have not yet moved should factor one-time moving charges into their budget for their first month in their new location. These expenses should include costs related to the actual transfer as well as fees linked with obtaining visas.
Know Your Monthly Bills
Calculating your bills is an essential step in arriving at an accurate estimate of the sum of your monthly expenditures, which can be accomplished by following the instructions provided.
In Kenya, the total monthly spending for necessary utility charges such as electricity, heating, cooling, water, and garbage amounts to roughly US$28.
This figure takes into account all of these costs.
According to the already prevalent average costs in Kenya, an additional monthly fee of 52 United States Dollars may be required in order to gain access to internet services.
This location requires that you take into consideration a variety of additional costs, such as transportation fees, mobile phone bills, and insurance, particularly medical insurance, which is strongly recommended for persons who are relocating to Kenya.
Create a Monthly Spending Plan
After individuals have completed stages 1 to 3, they are able to move on to step 4, which entails deducting their monthly costs of living in Kenya, such as their rent and their bills, from their earnings.
The results of this computation will provide an approximation of the amount of money that is still available for use toward paying for day-to-day expenses like food as well as toward savings.
Final Thoughts
A fascinating expat life can be experienced in Kenya as a result of its diverse geographical features, strong economy, and relatively affordable cost of living in Kenya in comparison to countries in the West.
People from the United Kingdom who are looking for opportunities for overseas residence and work are finding that the recognition of its status as a major safari destination has piqued their interest.
As a result of Kenya's political and economic achievements, as well as its well-established infrastructure, there has been an increase in the nation's interaction with global corporations, which has positioned Kenya as an important hub for commercial activity.
In spite of facing a number of challenges, such as disruptions in commerce and variations in commodity prices, it is remarkable that the cost of living in Kenya continues to be relatively less expensive than that of a number of countries that are considered to be wealthy.
The city of Nairobi, which serves as a dynamic centre for both economic and political activities, offers an appealing combination of low living costs, potential employment possibilities, and a varied array of housing options.
The costs of schooling can fluctuate, however, there are options available that are of a high standard within the private school and international school sectors.
In addition, the healthcare system, which encompasses both the public and the commercial sectors, is experiencing innovations to improve the availability of medical services.
It is recommended that, in order to make the most of one's time while living as an expatriate in Kenya, one engage in careful financial planning that takes into account a variety of elements including one's salary, housing, bills, and other expenditures.
Kenya presents itself as an alluring alternative for people who are interested in experiencing something new during their time spent traveling abroad as a result of the unique way in which it combines natural beauty, technological progress, and an affordable way of life.
Pained by financial indecision? Want to invest with Adam?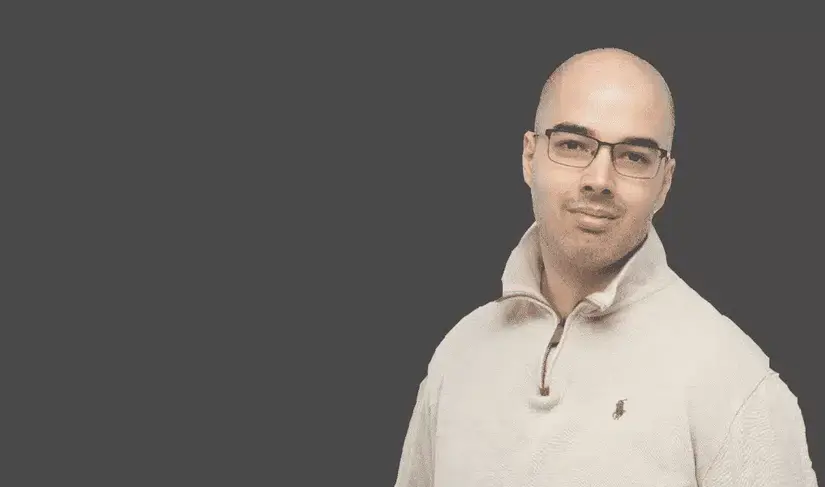 Adam is an internationally recognised author on financial matters, with over 669.2 million answer views on Quora.com, a widely sold book on Amazon, and a contributor on Forbes.