Expat cost of living in Turkey- that will be the topic of today's article.
Nothing written here should be considered formal tax, financial, legal or any other kind of advice advice, and is written for entertainment purposes only.
For any questions, or if you are looking to invest as an expat, you can contact me using this form, or use the WhatsApp function below.
The best time to review your situation is often when you are moving to a new country.
Introduction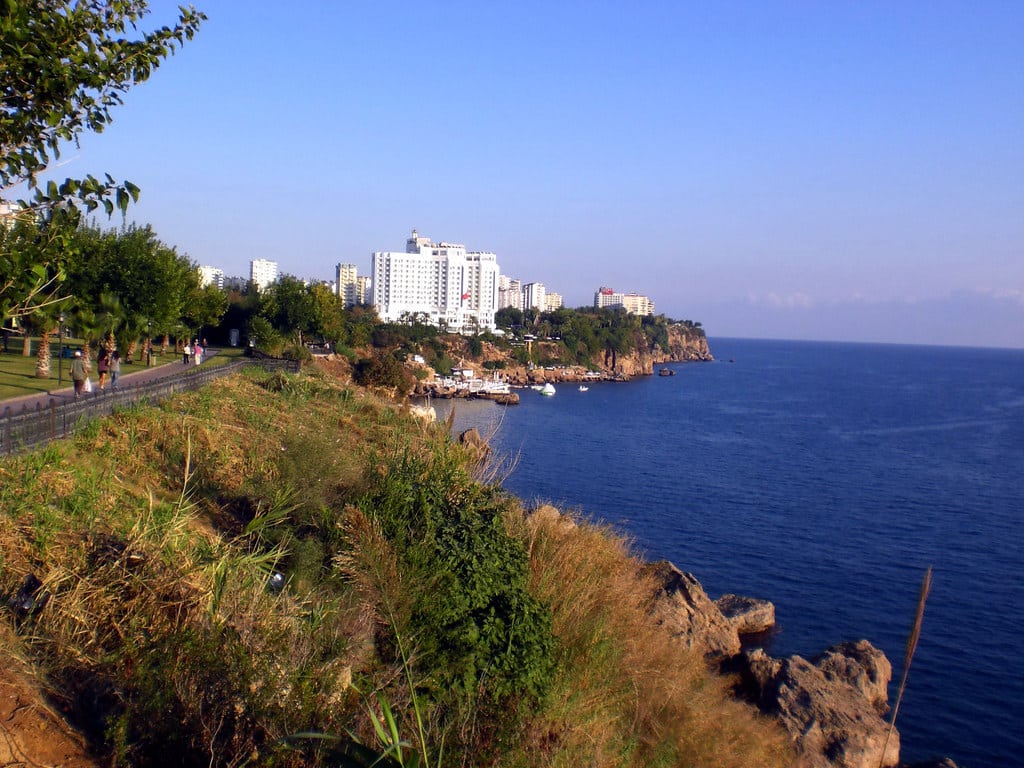 Moving to another country is a crucial step that requires a careful assessment of all the pros and cons of this decision. You can focus on the opinion of other people, on the experience of those who have already decided to change their place of residence, but the final decision must be made independently, personally assessing the peculiarities of the chosen country and life in it.
We have prepared a detailed overview of the advantages and disadvantages of life in Turkey in its various aspects for those who are planning to move to this country for permanent residence. We hope this information will allow you to make an informed and correct decision.
Turkey is a large country with over 84 million inhabitants located at the crossroads of Europe and Asia. The vast majority of local residents (99%) are Muslims. The Turkish state has a great history, culture and traditions, mainly a comfortable climate and beautiful nature. Immigration and life in Turkey for foreigners and other foreigners today is more attractive even in comparison with some EU member states.
Over the past decade, the Turkish economy has been developing intensively and, accordingly, the standard of living has increased. Nevertheless, political tensions within the country and hostilities close to the borders somewhat constrain the welfare of the state.
We will talk further about the prices and cost of living, taxes, employment, salaries, higher education, medicine, the pros and cons of living in Turkey in 2021.
Pros and cons of living in Turkey
Citizens of the post-Soviet space most often visit Turkey for tourism purposes or for short-term employment in the retail trade or at one of the many resorts. Many come to study at Turkish universities and do business. But not every foreigner plans to obtain a residence permit in Turkey and stay here forever. Let's highlight the positive and negative aspects of living in Turkish territory.
The pros of living in Turkey
Turkey has a favorable climate for life, many luxury resorts, ancient architecture, interesting culture and delicious cuisine.
The large and diverse economy allows for a lucrative business in Turkey and provides jobs for both local residents and labor migrants.
Most Turks are friendly and positive people.
Relatively low cost of living, especially in comparison with developed European countries.
Good service in both luxury hotels and regular retail outlets.
Cons of living in Turkey
Turkey has a difficult military-political situation and a high risk of terrorist attacks.
The huge influx of migrants in recent years has put significant pressure on the labor market and the social security system in Turkey. For example, according to statistics published by the Immigration Office of the Turkish Ministry of Internal Affairs, the number of Syrian migrants alone today exceeds 3.2 million.
High taxes.
There is bureaucracy and corruption in the legal system, and freedom of speech is undermined.
Instability of the national currency (lira).
Economy of Turkey
In 2019, the Republic of Turkey faced a sharp collapse of the local currency (lira), which caused an excess of imports over exports, foreign economic debate, US sanctions, a decrease in loan rates and other factors that negatively affected the country's economy.
Despite the financial problems that have arisen, the jurisdiction this year ranks 17th in the world in terms of GDP, which grew by 4.5% over the year and at the end of 2019 amounted to $ 28,625 per capita.
The state economy is among the leaders in the production and export of goods in the textile industry, agriculture, instrument-making and automotive industries.
Due to the active growth of the manufacturing and industrial sectors, there are open vacancies for specialists in all areas, which minimizes unemployment and provides a wide choice for citizens of other countries who have chosen Turkey for permanent residence.
Housing
As in any other country, rental prices in Turkey will depend on many factors. In particular, from the city and its area, type of real estate, area, characteristics of apartments, availability of communications, infrastructure (including transport), as well as other factors responsible for the comfort of tenants.
In general, if the apartment has its own heating and hot water supply, the rental price increases by about 20%.
The average cost of renting an apartment in Turkey 2 + 1 in one of the cities of the country (Antalya, Alanya, Izmir) is about $ 242.5 per month without utility bills.
Of course, there are options where the rent for housing starts from $ 364 and more, but these objects already belong to the category of prestigious real estate. In Istanbul, the prices for renting apartments are much higher, and in non-resort cities for a relatively small amount you can rent a very high-quality apartment in excellent condition for 3-4 rooms.
When it comes to buying your own apartment, it is important for a foreign citizen to choose the most suitable place to stay, weighing all the pros and cons.
In metropolitan areas such as Istanbul, Antalya, Ankara, as well as in popular resort centers, the cost per square meter is higher than in ordinary cities. If you make a cut across all regions of the country, the average price per square meter is approximately $ 364.
For example, a 1 + 1 apartment in Antalya costs from $ 48498.8 – 54561, in Istanbul – from $ 72748 – 78810, in Alanya – from $ 48498.8 – 53350.
Every year new modern residential complexes, comfortable villas and houses are built in tourist cities. In addition to apartments from the developer, buyers can find good options in the secondary market.
If you buy a home at a price of $ 250,000, a foreigner can automatically apply for citizenship by investment using an accelerated procedure. Acquisition of any property, regardless of the price, automatically allows the owner to obtain a residence permit in Turkey.
Electricity
If you are planning to rent a house, be prepared for the fact that the cost of electricity consumed will also be included in the month of living in Turkey.
If the apartment has a centralized gas supply, the amount of payment will be relatively small, especially in winter, when heating is required. If there is no gas, then the main electricity consumption will fall for the use of air conditioning and heaters.
Also, significant costs are expected in the hot summer period, when the air conditioning system of the apartment is constantly working to cool the premises.
Electricity tariffs in Turkey in 2020 inclusive of taxes – 0.90 TL / kWh
In the presence of gas, the payment for electricity will be about $ 7 for a family of two. With active use of the air conditioner, the average electricity bill is about $ 30 and more.
Internet
There are not many companies providing Internet services in the Republic of Turkey. This type of service can be obtained from three main providers:
TTNet (Turk Telekom);
Superonline (Turkcell);
Kablo (Turksat).
The first one is the most popular among users. If you are planning to live in Turkey, it is important to prepare in advance for the fact that here you will not find such pleasant prices for unlimited tariffs, since for the most part the market provides quite expensive limited traffic. In addition, the quality and speed of the Internet is not at the highest level, but in general is the same as it was in our countries several years ago.
Food
Food products in the Republic of Turkey are sold in shops, supermarkets (Migros, Şok, A101, Bim and others), in the market.
As a rule, locals prefer to buy vegetables and fruits in the markets, which is associated with lower prices, bargaining opportunities and a wide range of quality organic goods.
Food costs in Turkey depend on where you plan to eat – at home or in restaurants and cafes. By far the most economical option is to prepare meals at home. In catering establishments, food is good and tasty, although it will cost much more.
Cheaper food in such places, if instead of a restaurant, find a good cafeteria, which is also visited by the Turks themselves. It is expensive to visit popular fast foods, buy fries, burgers and cola – here prices are much higher than in a regular cafe.
Estimated prices in shops in Turkey:
milk – from $ 0.46 per liter
eggs – from $ 0.94 for 15 pieces
chicken breasts – $ 2.45 – 2.92 per kg
whole chicken – $ 1.05 – 1.40 per kg
flour – from $ 0.70 per kg
white bread (250 g) – $ 0.18
beef – from $ 9.35 per kg
lamb – from $ 5.84
sugar – from $ 0.58 per kg
butter – $ 4.68 – 7.01 per kg
vegetable oil – from $ 1.05 per liter
pasta – from $ 0.18 for 0.5 kg
hard cheeses – from $ 8.18 – 9.35 per kg
tea – from $ 1.75 per kg
fruits and vegetables – on average 2 to 5 TL per kg
beer – from $ 1.17 per 0.5 liter
juice – $ 0.23 – 0.35 per liter
cake – $ 2.92 – 4.09 per piece
cucumbers – $ 0.47 kilograms
doner (shawarma) – $ 0.58
lahmajun (Turkish pizza) – $ 0.47
As you can see, the most expensive categories of goods are meat, oil, as well as alcohol, the cheapest are vegetables, fruits, all kinds of aromatic spices. The cost of products is approximately the same throughout the country.
We hope our review will help you decide whether it is worth going to live in Turkey, taking into account the amount of monthly expenses in Alanya, Antalya, Istanbul or other cities of the country. Of course, making the final decision depends on many factors, the main of which are material security and habits, because what is quite suitable for some people may be unacceptable for others.
Education
Education in Turkey can be obtained formal or informal. The first type includes preschool, primary, secondary and higher education, and all other types are informal. For the most part, applicants are interested in higher education, therefore, we will talk about it further.
Many foreign applicants choose sunny Turkey when choosing a place to study, and in 2021 there will probably be even more applicants. Higher education in Turkey has the following advantages:
Education is carried out according to European standards;
Turkish diplomas are recognized all over the world;
Availability of modernized university campuses with equipped classrooms, libraries, research centers;
Close location to many European and Asian countries;
Education in universities in terms of payment is quite affordable.
Since 2010, the Turkish authorities have made it easier for foreigners to enter their country's universities. Now immigrants from other countries have the right to enroll in Turkish universities on the basis of a secondary education certificate.
All universities in Turkey, both public and private, are paid, however, their prices vary significantly. Therefore, you can find a suitable university for yourself.
In total, there are 146 universities in this country, and one third are private organizations.
All universities use a standard training system, which consists of three stages:
The first level of education is bachelor's degree. Duration – 4 years.
Master's degree.
Postgraduate studies.
In order to become a freshman, it is necessary to pass the exam-testing, since there are many who want to study, and there are few places for immigrants from other countries, therefore, in order for a person to be enrolled in a particular university, it is necessary to show their knowledge at a good level.
A prerequisite for submitting documents to a university is to complete a Turkish language course or finish the last class in a Turkish school.
Transport
Life in Turkey is good in many ways, but for the owners of their vehicles it will seem expensive. Having your own car in Turkey is chic given the fact that the country's fuel prices are the highest in Europe. For 1 liter of gasoline, on average, you need to pay $ 1.80. And the basis for such inflated prices for fuel is the amount of excise taxes, which are included in its cost.
Taxis are a common mode of transport in Turkey. He can be called from any locality in the country, and the car will appear after a few minutes.
The cost of a short taxi ride lasting 10-15 minutes will cost about $ 16.62 – 23.54.
Buses are also widespread in this country, however, they are considered the most inconvenient mode of transport in Turkey.
Firstly, they are often overcrowded, and secondly, it is very difficult for a foreigner to figure out from the signs where the bus is coming from and where it is going.
In general, buses in Turkey travel fast, and stops are made only on demand. Therefore, if the person does not demand, the driver will pass his stop. The cost of a trip in a regular bus with a duration of 20 minutes will be about $ 1.39.
Working in Turkey – how to find a job and where?
Having received a residence permit and a work visa, as well as in the case of obtaining Turkish citizenship, for example, for the purchase of real estate, a foreign citizen acquires all rights on an equal basis with the Turks. Today many industrial sectors are experiencing an acute shortage of personnel.
So, in Turkey, you can always choose a job to your liking and specialty:
IT specialists;
construction and production, both for ordinary workers and for qualified engineers;
tourism with all that it implies – entertainment, attendants, drivers, administrators, management, etc.
socially significant professions that are always held in high esteem – doctors, teachers, lawyers;
in trade, cashiers, waiters, and salespeople are actively required.
The minimum wage in Turkey in 2019 is approximately $ 412, and the average is approximately $ 545 per month. The highest wages (excluding entrepreneurs and landlords) – $ 1698.
Features of the Republic of Turkey
Today, over 80 million people live in this state. The main part is made up of Turks and Kurds. Representatives of other nationalities account for only 16% of the population.
These include Arabs, Zazes, Azerbaijanis, Circassians, Greeks, Crimean Tatars, Chechens, Albanians, Armenians and other peoples. The percentage of Russian speakers among them is low and, according to various sources, ranges from 500 thousand to a million.
At the same time, 100 – 150 thousand people permanently live on the territory of the country, and all the rest live in two countries. Russians make up one third of the permanent Russian-speaking population of Turkey. The rest is accounted for by Ukrainians and other immigrants from the CIS countries.
One of the key features of the local community is the predominant role of religion. Although the state is secular, the majority of its population professes Islam, and this fact seriously affects the life of the local population. Mosques are an essential attribute of any local city.
Religious holidays are celebrated in the country and traditions are observed. But at the same time, other religions are respected here and everyone living is guaranteed freedom of religion. You don't have to change religion when you move.
This state is actively developing various industries, agriculture and, of course, tourism. This means that there is a need for qualified personnel, for workers, for employees of the service sector.
The country has a fairly high standard of living, which is supported by high-quality medicine, modern education, affordable prices for real estate, food, clothing and everyday goods. All this makes life comfortable not only for the indigenous population, but also for numerous visitors.
Local life
The main spheres of employment of the indigenous population are trade, tourism, and various industries. The organization of everyday life is largely based on religious traditions, but in terms of clothing and social behavior, the prescriptions are not observed so strictly, a certain freedom is provided.
On the streets, among local women, you can find both Muslim women in hijabs and girls in open clothes. The life of a woman who moved as a result of marriage to a Turk is highly dependent on the views of her husband.
If he is religious and sacred to traditions, then, most likely, his wife will have to accept his point of view and change some habits. But among the Turks there are quite a few and quite secular men leading an advanced lifestyle.
Tips for those who decided to move to Turkey
Living in Turkey is both good and bad. It all depends on where to move, where to live and what to do. To occupy your sun under the sun and enjoy the sea breeze, we recommend that you follow some of the tips of those who have already gone through all the stages of obtaining a residence permit, permanent residence, relocation and employment:
You can find housing on your own, but you will have to seek help from a realtor or agent, as well as a real estate appraiser. Without knowing the language, it is extremely problematic to do this and will cost twice as much as the services of a professional consulting company.
It is necessary to determine the purpose of the visit – for life, recreation, business development or buying a home with subsequent renting out. This will help you make the right choice and avoid mistakes when buying real estate.
Cheap doesn't mean profitable. This applies to both goods in Turkey and apartment prices.
If you are planning to start your own business, then study local companies, their ratings and demand for goods / services. Also choose competent assistants, including specialists in offshore accounts, company registrations and bank account opening.
We hope this article will help you to make sure if Turkey is for you and is a suitable country to move and work. It is not the most expensive country, but it is not that cheap, so if you have a good job offer, or you move there to make an investment, then you are on the right way.
Pained by financial indecision? Want to invest with Adam?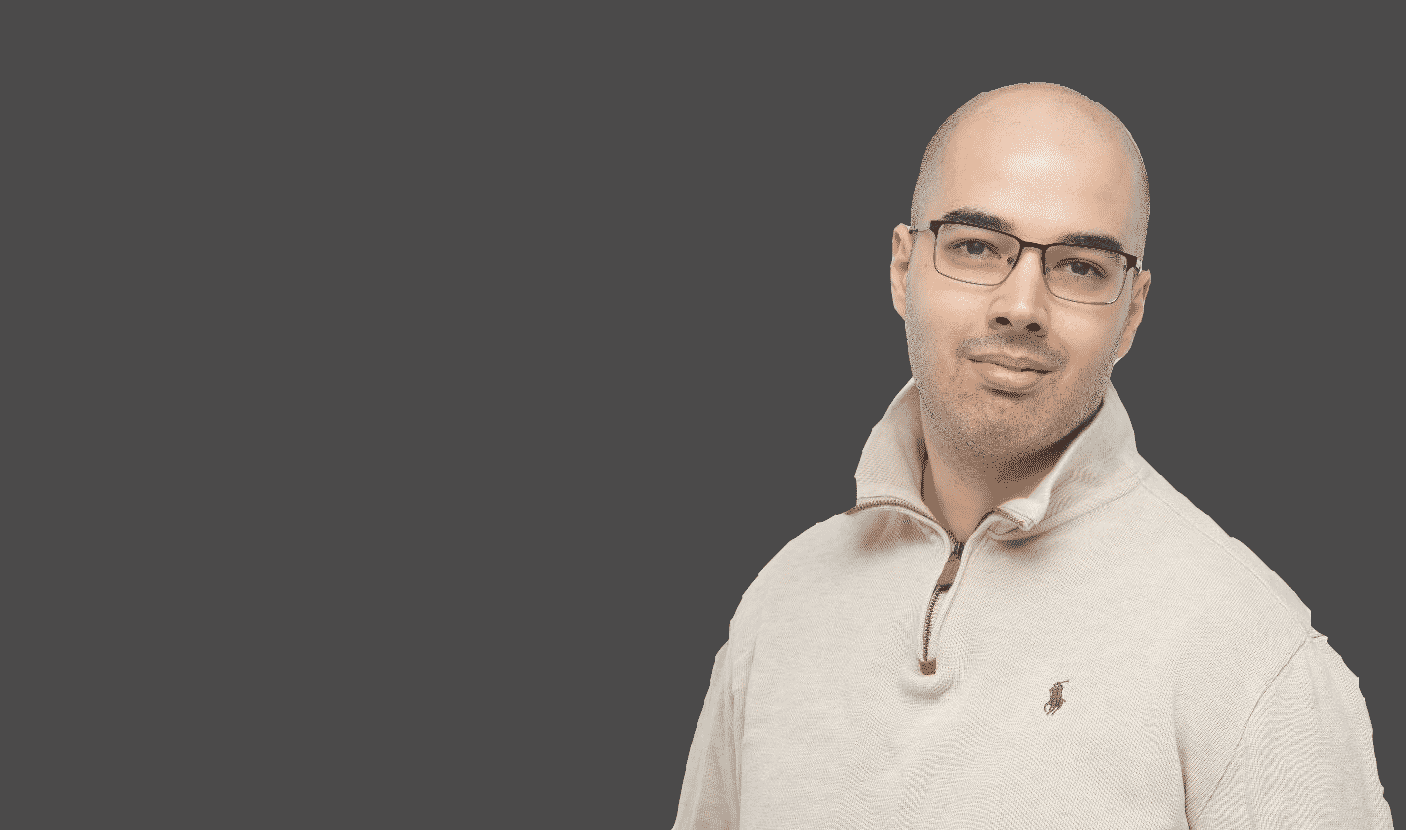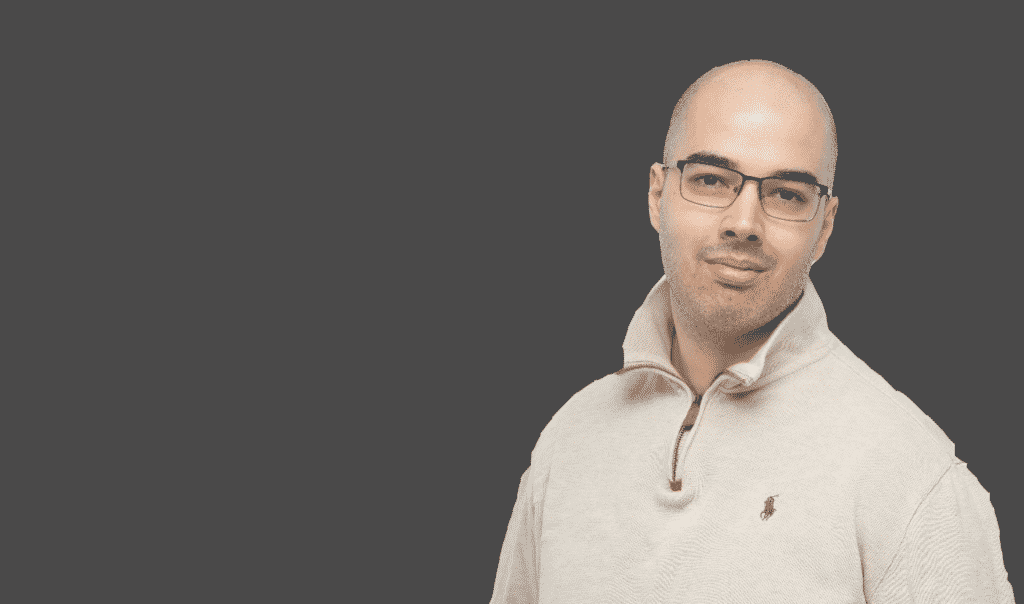 Adam is an internationally recognised author on financial matters, with over 275.4 million answers views on Quora.com and a widely sold book on Amazon
Further Reading
In the article below, taken directly from my online Quora answers, I spoke about the following issues and subjects:
Let's say that you have 15 mins a day to invest in yourself. What is the best way to spend them? Invest in yourself, your network or financial assets, or a combination of the three?
How can people stop worrying about money so much? Is it even realistic in the world we live in?
Is saving ever any better than investing? I look at the evidence.
What lessons can we all learn from the Nasdaq's performance in the last 21 years since the bursting of the "bubble" in 2020? The index is up 300% or so, but fell by 76% in the early 2000s, 50% in 2008 and about 25% in 2020. What can be learned from these fluctuations.
To read more click on the link below.