Expat financial advisor in British Virgin Islands – that will be the topic of today's article.
I will compare some of the options available locally, alongside more portable, online, and international options like what we offer.
It makes sense to have a portable option as an expat, as opposed to a localized one, and that is something we specialize in.
If you want to invest as an expat or high-net-worth individual, which is what i specialize in, you can email me (advice@adamfayed.com) or use WhatsApp (+44-7393-450-837).
Introduction
The British Virgin Islands, located in the Caribbean region, is also commonly referred to as a country under the protection of the British crown. A small state, located east of Puerto Rico, consists of 32 small islands and 4 large islands of Tortola, Virgin Gorda, Jost Van Dyke and Anegada.
The population is within 30,000 inhabitants, the national currency is the US dollar, the main source of filling the state budget (45%) is tourism. The language spoken in the British Virgin Islands is English. In 2022, the British Virgin Islands has a GDP of $1,092,000,000 (GDP per capita $34,246).
It is worth noting that the Americans have chosen the islands as places for resort holidays. The tourism industry is the most profitable sector of the economy. In second place is the provision of financial services to offshore businesses.
The British Virgin Islands (BVI) is an associate member of the Caribbean Community and a major offshore jurisdiction.
A small country seeks to attract foreign investment into its economic space. To this end, in 2018, foreigners are offered to obtain citizenship in exchange for a contribution to the development of the economy.
Orlando Smith, head of the government controlled by the National Democratic Party (NDP) and formed from its representatives, recently (in June 2018) announced that the issuance of citizen or resident status for foreign investors willing to invest capital in the development of the islands will be considered government bodies.
The Prime Minister justifies this process by the need to update the trade sector and create an attractive space for domestic and foreign businessmen.
The government intends to investors with millions of fortunes (from $ 100,000,000), who are ready to invest money directly in the economy, to immediately provide a resident status.
The head of government confirmed his readiness to grant foreign investors the right to accelerate the receipt of citizenship documents.
In addition, the issuance of residency to foreigners who manage companies that have registered their activities in the island jurisdiction is guaranteed, provided that representatives of senior management prove financial independence and solvency.
Representatives of older, retirement age can also apply for residency if their fortune is from $ 25,000,000.
The Prime Minister insists that the authorities do not sell passports. The government's proposal serves as an incentive for those wishing to invest in the development of the state in whose territory investors do business. And, of course, those who have invested $ 100,000,000 or more in the islands, according to Mr. Smith, have the right to come here freely and count on the protection of the state. For such people, it is imperative to provide for the issuance of citizenship and resident status for a certain period of time.
What you can do in the British Virgin Islands?
The British Virgin Islands doesn't offer much in terms of variety of activities, but they know where their strength lies and deliver goods with aplomb. If you're looking for a superb nautical experience with dazzling water views, postcard-ready rocky beaches, and a full arsenal of tropical paradises, then brace yourself for a dazzle.
By far the most popular way to experience the natural wonders of the islands is through the ubiquitous boat tours. There are many operators, and in general the tours are very professional, but the downside is that the tours, like life in general, are quite expensive. However, the boat trip is well worth the money as you will discover some of the most pristine coves, beaches and waters you will ever enjoy.
For those who want to get a better idea of ​​the islands, we suggest the Devil's Cove National Park or the Rhone Natural Marine Park, both of which offer a detailed insight into the richness of natural resources in the region. In general, there are more museums in the British Virgin Islands than in the Caribbean and they are worth a visit, as are the numerous distilleries that the local population is proud of.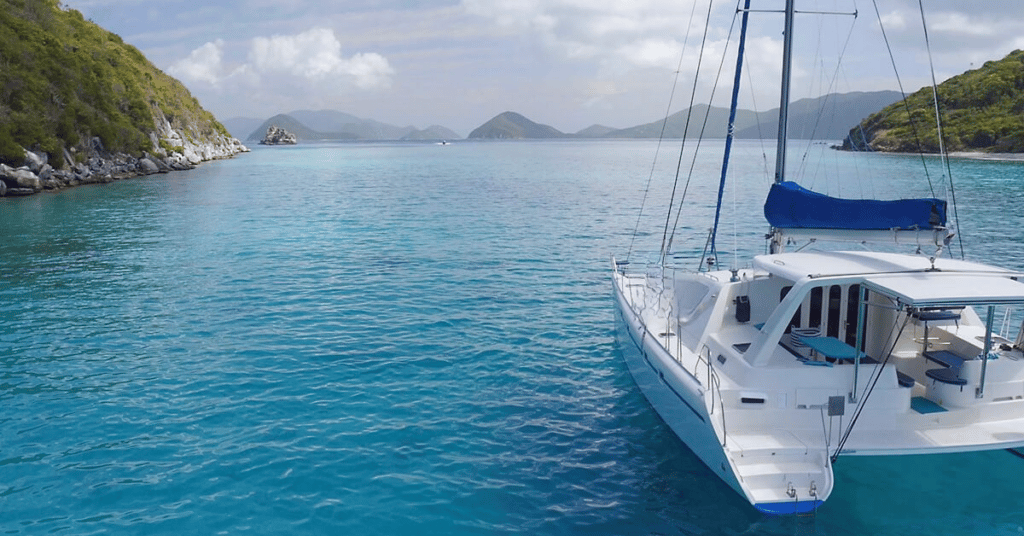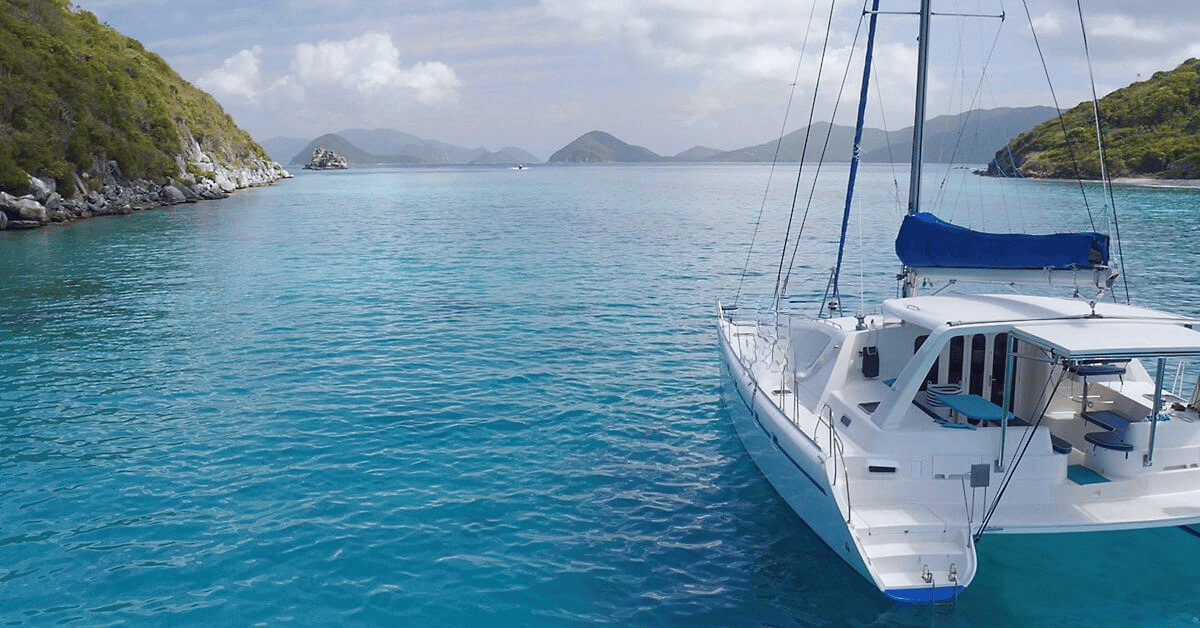 Cost of living in the British Virgin Islands
Interestingly, tourism is not the main industry in the country. Most of his income comes from the offshore financial services industry, as many international corporations and wealthy people have bank accounts in this country. The banking sector flourished in the early 2000s, and for many years the country was popularly known as a "tax haven". As such, the majority of the workforce in the British Virgin Islands is highly educated, with over 50 percent of the workforce being of foreign origin.
Surprisingly, given the fact that the islands are a former British colony, the official currency is the US dollar.
Less surprising is the fact that the cost of living in this country is noticeably higher than in the EU and the United States of America. For general guidance, the average monthly rent for a four-person family apartment is around $2,000, and utility and food costs tend to be slightly higher than in most Western countries.
The British Virgin Islands is certainly one of the most enchanting places in the entire Caribbean, with pristine beaches protected by gentle coastal slopes. Leisure and relaxation are rarely more picturesque than what some of the islands offer, but budgetary demands make them a more likely place to visit than a more permanent home.
Although BVI is a small country, it has a number of expats who are moving there, making investments, getting citizenship, etc. As an expat, who is not familiar with a lot in a new country, especially connected to the financial sphere, they may need a professional help – financial advisor.
In British Virgin Islands, financial advisors can help with:
• Comparing the leading savings and investment options as an expat
• Providing free personalized financial check and summary
• Offering best money transfer rates for foreigners
• Providing fully regulated and independent consultation
• Helping with tax efficient Savings and Investments
• Making sure you have the right plans for you and your family
Let's see who is a financial advisor, what services he can offer you, what are his main responsibilities, how you can buy property in BVI, and different types of financial advisors.
Who is a financial advisor?
A financial advisor (or financial adviser in some countries) is a certified investment professional who provides financial advice to clients to help them achieve their long-term financial goals for a fee. Financial advisors provide many different services such as investment management, tax planning, insurance, mortgages, retirement planning and more. Some financial advisors may be paid a fixed fee, while others may be paid a commission on the amount of the investment, depending on the applicable laws of the country in which they operate.
A financial advisor helps clients set realistic financial goals and provides objective advice to help them reach their goals. They help organize financial assets in a way that enhances the client's financial well-being.
The term financial advisor is used in a broader context to refer to various types of financial professionals such as stockbrokers, insurance agents, property managers, risk managers, tax and financial planners. A financial advisor may also be called an investment advisor, financial planner, or investment advisor.
What does a financial advisor do?
Financial advisors assess the financial needs of their clients and provide them with professional investment advice in the short and long term. A financial advisor discusses investment options with a couple.
Personal financial advisors typically do the following:
• Arrange face-to-face meetings with clients to discuss their financial goals.
• Respond and inform your clients about investment options and potential risks.
• Help clients plan for specific circumstances, such as education expenses or retirement.
• Monitor customer accounts and determine if changes are needed to improve account performance or adapt to life changes such as marriage or having children.
• Explore investment opportunities
While most financial advisors offer advice on a wide range of topics, some specialize in areas such as retirement or risk management.
Once they have invested, the client must receive regular investment reports prepared by their financial advisor. They monitor the client's investments and meet with each client at least once a year to brief them on potential investments. They may adjust the financial plan during this time due to changing client circumstances or due to changing investment options.
Some financial advisors are licensed to directly buy and sell financial products such as stocks, bonds, insurance, and other securities. Depending on the agreement they enter into with their clients, advisors may have clients' permission to make decisions about buying and selling stocks and bonds.
Local Financial Advisors
Financial advisers from the British virgin Islands can help you with many financial transactions, from opening a simple bank account to major investments in your country. Their experience and knowledge cannot be less than the skills of any other financial advisor, so the main advantage here is that they are local Ukrainians and have a local financial education, are well aware of all the rules that apply in BVI, which is a great tool and a great investment for your future financial goals.
But when choosing, for example, a bank financial advisor who is also considered local, keep in mind that their main goal is to sell you a banking service or product. This is not really their fault, but in any case, it will incur additional costs and may not be necessary at that time. it is recommended to open only a savings or investment account with a bank with the help of a bank advisor, therefore, as a foreigner, you may need the help of a bank financial advisor, but nothing more.
To be clear, they may offer you their mortgage options at attractive rates, but in any case, keep your primary goals in mind and move forward with that in mind. For additional financial goals, you can turn to an individual consultant or online, which may be more effective than other options on the market.
Above all, in-person and online consultants put their clients first and go the extra mile to achieve their financial goals quickly and efficiently. Accordingly, they may charge small fees and commissions, but they offer good strategies, make sure all your documentation is safe.
In any case, let's look at some of the basic financial transactions that you will need the help of an adviser for. For example, how to invest in real estate in BVI. This is a developing country with a bright future, so many expats who move there may want to invest in real estate, so let's look at the conditions and benefits.
How to invest in property in the British Virgin Islands?
Known worldwide as a world-class sailing destination as well as a world-class financial center, the British Virgin Islands offers one of the most luxurious real estate markets in the Caribbean.
If you are currently considering investing in property in the British Virgin Islands but are wondering "where is the best place to buy property in the British Virgin Islands?" or "how can a foreign buyer own property in the British Virgin Islands?" then this guide is for you.
Our guide will walk you through the process of buying property in the British Virgin Islands from start to finish, including an introduction to the property market, the buying process and the taxes you need to consider while making property purchase.
BVI real estate market overview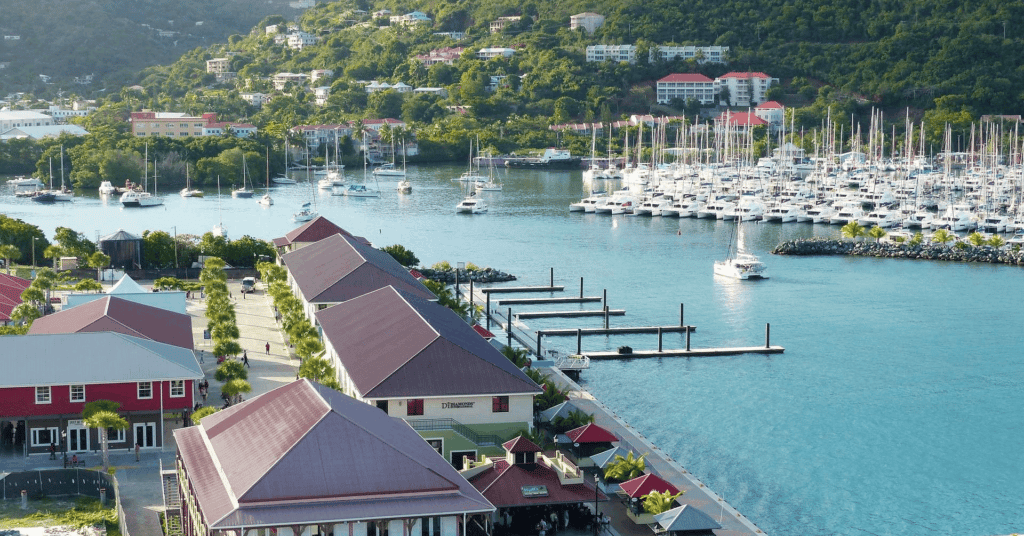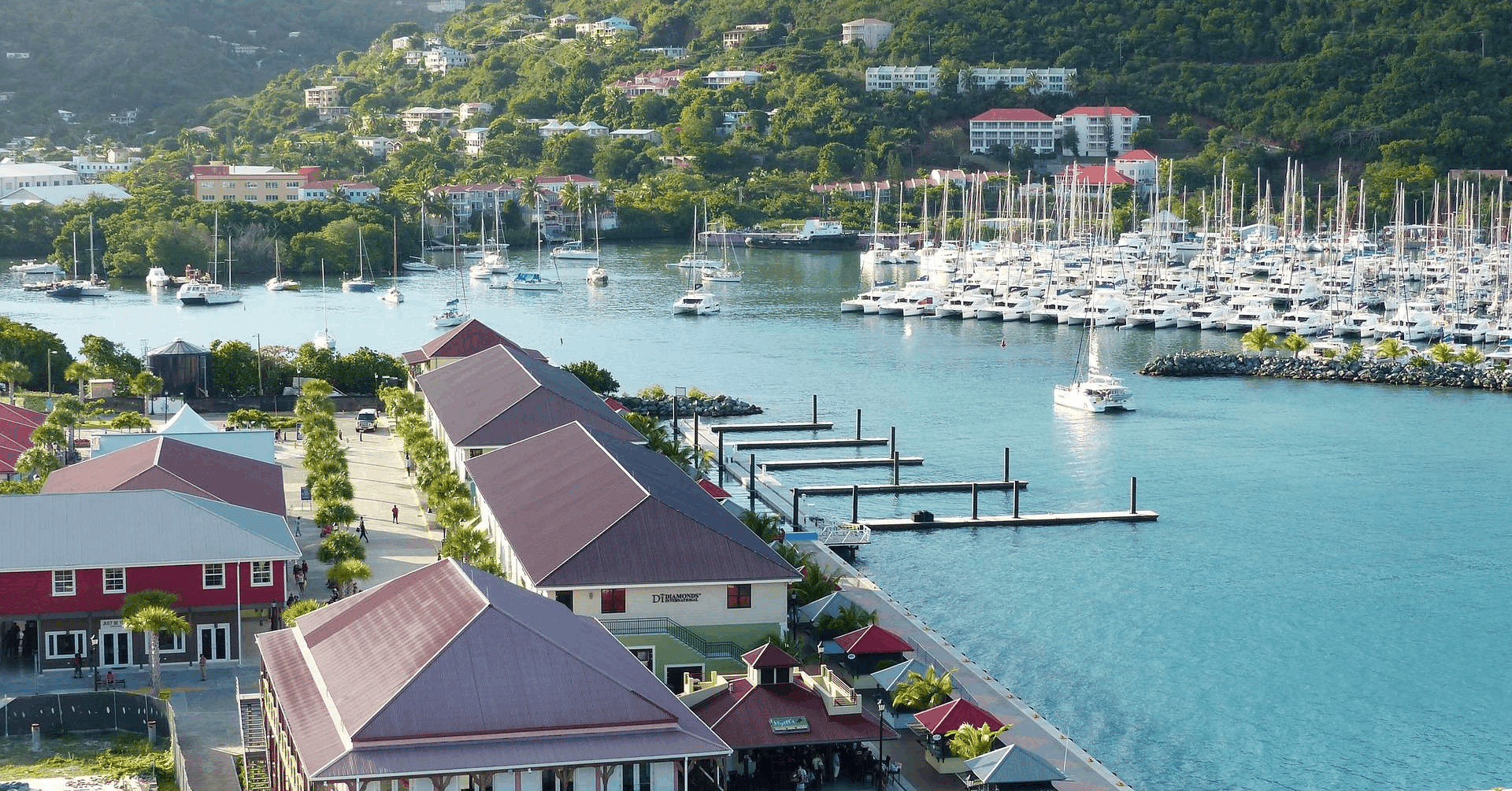 The British Virgin Islands, a British Overseas Territory offering the benefits of no income tax, VAT or capital gains tax, has grown into a highly successful offshore financial centre. With 4 main islands, 11 smaller inhabited islands and approximately 35 other islets and cays fringed with beaches scattered in turquoise waters that feel so close it feels like you can almost reach out and touch them, the British Virgin Islands is also known as one of the best sailing destinations in the world. and dive sites.
Like nearby Anguilla and the Cayman Islands, the enticing combination of barefoot chic lifestyle, top-notch yachting opportunities and an attractive tax regime has helped establish the British Virgin Islands as the preferred property investment destination for wealthy property buyers.
Properties for sale in the British Virgin Islands include stunning seafront and hillside homes with breathtaking views of the sea and neighboring islands. Many offer access to private marinas, as you would expect in this yachting paradise.
Why BVI is a good place to invest?
• Extensive experience in attracting wealthy real estate investors.
• Low tax jurisdiction offering attractive tax incentives including exemption from income tax, capital gains tax, inheritance tax, sales tax and gift tax.
• One of the best yachting and sailing destinations in the world for both beginners and experienced sailors.
• High-quality real estate is oriented to the upper segment of the market.
• A thriving offshore financial center with a thriving economy.
• One of the highest standards of living in the Caribbean.
• The stability of the status of a British Overseas Territory with an economy based on US dollars.
Buying property in the British Virgin Islands involves several steps, as described below:
• Start your property search.
• Find the most suitable for your property option and make an offer.
• If you make an offer for a property to be accepted, you must submit a "Letter of Intent to Purchase" with a 10% deposit to be held in escrow.
• Once signed between you and the seller, apply for a license to own land not owned by you.
• The property must be advertised for 4 weeks in the local press to offer any "owner" the opportunity to purchase the property at the same price.
• Once approved, register the license with the Land Registry Department and make the final payment.
• Pay all necessary taxes and fees.
What are the fees?
Stamp duty is based on the purchase price or appraisal price (whichever is higher) – 4% for those owned and 12% for those not owned.
There is an annual housing tax of 1.5% of the assessed rental value and a land tax of $50 for lots up to 0.5 acre, $150 for lots from 0.5 to 1 acre, and $50 each. additional acre.
Online Financial Advisors
Online financial advisors have been steadily gaining popularity over the years and for a variety of reasons.
One of the first reasons people started working with virtual financial advisors was to buy time in the old days, as they didn't have to get in a car or be stuck in traffic to meet their financial advisor during a phone call. or Zoom meetings. doesn't matter.
For people who travel frequently or plan to move to another part of the country (or live abroad), working with an online financial advisor also ensures that your relationship doesn't end, no matter where you are.
Perhaps the most significant advance accelerating the trend towards virtual financial consulting is the ability of financial advisors to specialize in serving a niche that would be impractical if they were limited to working with clients in their hometown.
Thus, you have the opportunity to hire a financial advisor who truly understands your individual needs based on their education, experience, and commitment to helping people like you.
Location is the first advantage
Investors looking to hire a consultant in high cost of living cities often fail to find an affordable consultant or accept them as clients if they do not meet the requirements based on their minimum assets.
Virtual relationships allow investors in, say, San Francisco or New York to hire a Delaware or Mississippi advisor who is likely to be more affordable and have a lower stated minimum asset, even if they have the same experience and level. service offers.
Everything must be in its time
Those professionals who work long hours get good salaries but often cannot find a consultant who is available when they are available – after hours. An online consultant is usually not limited to "office" working hours and can contact you when you need it!
In times of great financial stress, simply revising your annual plan is often not enough. As an investor, you will likely prefer to have your financial planners or advisors available throughout the year.
The client/consultant relationship is not a set-and-forget relationship, but rather an ongoing dialogue. This includes ongoing text or email conversations, which are much more convenient than scheduled face-to-face meetings once a year.
Online Documentation
Financial planning does require a lot of different documents. Those who receive basic financial planning advice will easily find hundreds of pages of consulting documentation.
There will be many documents that will also require your signature. As an online financial advisor, we take advantage of technological advances as there are many cloud and secure platforms that will store your financial details. Therefore, we can safely send you all these documents online by e-mail.
But the most incredible thing is the ability to put an electronic signature! Use a few clicks to sign documents, switch superuser, set up attachments, and implement Plan B.
All of these documents will be securely hosted on an online portal that only you and your online financial advisor can access.
Many may be skeptical about this, which also has its own explanation. It's a relatively new concept and it's hard for people to get used to some of the things that can also be done on an online platform, but it's a great tool that saves you time and benefits in the first place.
Pained by financial indecision? Want to invest with Adam?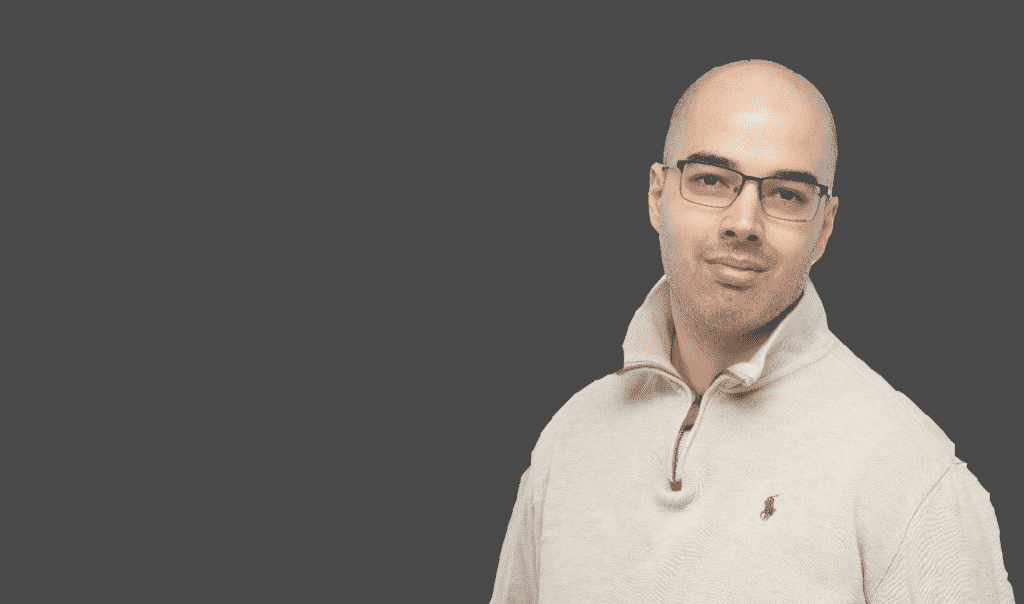 Adam is an internationally recognised author on financial matters, with over 694.5 million answer views on Quora.com, a widely sold book on Amazon, and a contributor on Forbes.