Expat Financial Advisors in Laos – that will be the topic of today's article.
I will compare some of the options available locally, alongside more portable, online, and international options like what we offer.
It makes sense to have a portable option as an expat, as opposed to a localized one, and that is something we specialize in.
If you want to invest as an expat or high-net-worth individual, which is what i specialize in, you can email me (advice@adamfayed.com) or use WhatsApp (+44-7393-450-837).
Introduction
Laos is an exotic wild country that has its location in East Asia. From the west, the state borders with Thailand, in the east – with Vietnam, from the north there is a border with China, and from the south – with Cambodia. The capital of Laos is Vientiane.
Due to the large number of forests and the abundance of mountains, the population density of the country is small, about 18 people / sq. km. km. Despite the fact that Laos survived the war, where toxic substances were used, thanks to local vegetation and mountain air, the ecology here still remains clean.
As for vegetation, bamboo, rosewood and teak are considered the most common plants in the forest zone of Laos. On the territory of the country there are both primary and secondary forests allocated for planting.
Illegal logging and clearing of the territory can lead to the disappearance of valuable species of vegetation.
Economic, social and political life of Laos
The socio-economic direction of Laos is focused on eliminating the backwardness of the country's national economy, raising living standards, and reforming small farms. Agriculture employs 80% of the population.
The use of market leverage began in the 1980s. The whole banking system was reformed. The same can be said about taxation. Recently, much attention in the country has been paid to social, labor and legal relations.
Among the sectors of the economy, the entrepreneurial direction, the industrial and agricultural sectors have strengthened. Inflation gradually decreased. All these changes were partly due to the influx of foreign capital into the Lao economy in the form of direct investment. According to the International Monetary Fund, as of January 1, 2022, they amounted to 1.128 million US dollars. The main investor is Thailand.
Since 2001, there has been an improvement in the financial sector, thanks to measures such as exports, tax increases, tighter tax discipline and reduced subsidies. Economic growth has reduced the poverty rate to 26%, in 1992 it was 46%.
One of the most problematic economic sectors of Laos is transport. There is no rail link in the country. It is mainly used by road, water transport and air travel. The only international airport is located in the capital of the state. In Laos, there is a telephone connection, a telegraph, computers are widely used, and a post office is functioning.
The service and tourism sectors are developing rapidly in Laos. The banking system expanded widely, including the Central Bank and its network of branches.
Foreign trade deserves special attention.
Agricultural products, timber products, chemical fertilizers, machinery, medicines, as well as manufactured goods and handicrafts are in demand.
In Laos, mining of tin, gold, silver and rock salt has been established. Heavy industry and military production are not developed.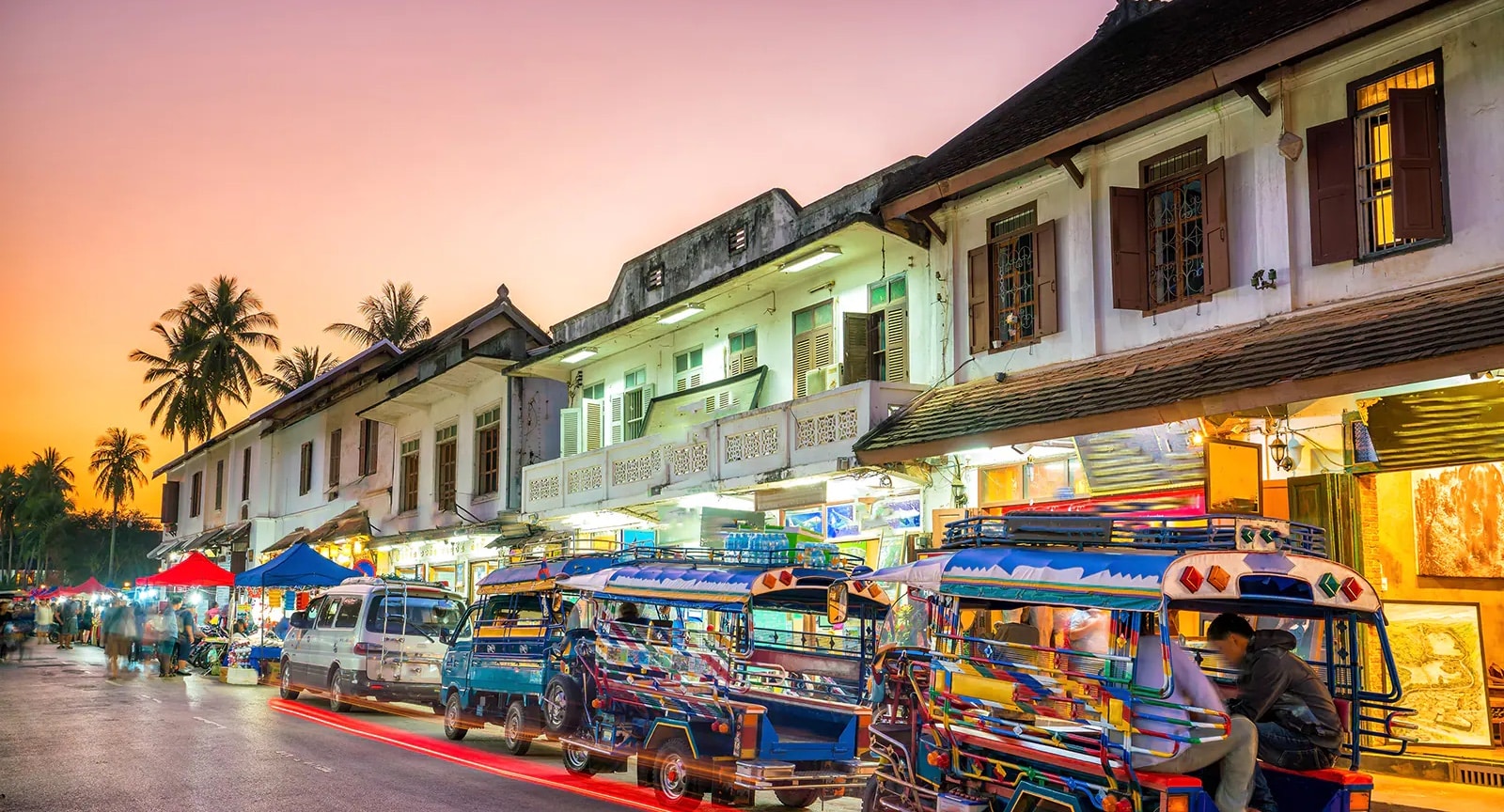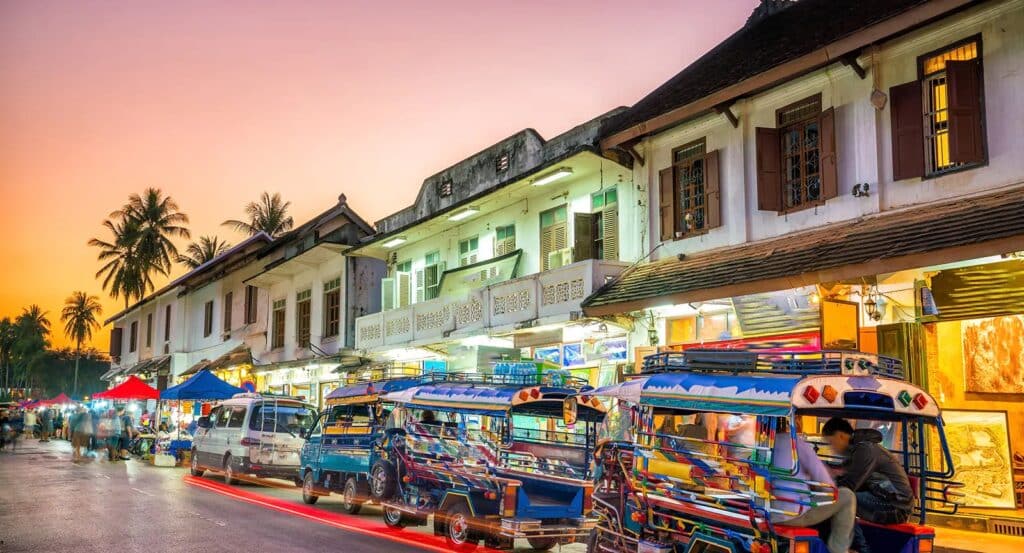 Laos real estate
Real estate issues are regulated by the legislation of the country. Land belonging to Laos can be rented for a period not exceeding 30 years. If the site is not used for private construction, but is taken for business, then a lease term of 50 years is allowed. Renting 1 sq. m. of the land can cost about $ 10.
Real estate prices in Laos are low. For example, it is realistic to rent a house for $700 a month. Well, you can purchase real estate of different price ranges, starting from 10-50 dollars and more. Pricing policy regarding real estate in Laos is unpredictable. It should be borne in mind that in the absence of funds, it is quite possible to find cheap real estate and be 100% in profit.
The unpredictability of real estate prices can be explained by an unformed market and the lack of regulatory mechanisms. Moreover, no changes are expected in this sector, at least in the next 5 years.
Education in Laos
Oddly enough, illiteracy still exists in Laos. In order to eliminate this phenomenon, courses were organized, taught in which people who can read well and are fluent in writing. Anyone who is interested can take these courses. More than half million of people have been trained.
In addition, evening schools were created in Laos, in which about 400 thousand people received knowledge.
Education in the country is free of charge. They study in elementary school for 5 years, in incomplete (secondary) school – 3 years, complete secondary school – another 3 years. For social disciplines and the exact sciences, new textbooks are gradually being published or textbooks in an updated edition are being published.
The authorities of Laos began to pay special attention to the development of vocational education and training of specialists. In this case, the main purpose is to escape of a shortage of qualified personnel.
In connection with this trend, the number of medium-level special institutions, vocational schools and institutes is increasing in the country.
Medicine in Laos
Unfortunately, the healthcare system in Laos leaves much to be desired. Hospital business in the country is developing gradually. Individual clinics are located exclusively in large cities, and the primary task is to train qualified personnel. There is no maternal and child health service in Laos. The main emphasis in clinics is on minimizing infectious diseases.
For the health of people living in Laos, the main hospital of Laos (Magasotskaya), a hospital in Vientiane with 100 beds, and several hospitals with 40-50 beds in small provincial towns are responsible. In small hospitals there are hospitals, but getting medical care from specialists in large clinics is provided only for those citizens who are able to pay for it.
A significant advantage of the health care system of Laos is the presence of the Red Cross and similar medical organizations established on a voluntary basis. This explains the fact that the provision of medical care in Laos is mainly free of charge.
In general, there is a serious lack of high-quality medical equipment and medicines throughout the country. Plus, this issue also had an affect on the private medical institutions.
The fact that medical care in the country is not at the proper level is evidenced by the high infant mortality rate, in some areas it reaches 35%, and the short life expectancy of the population of 53 years. Among the most common diseases among children, malaria, frequent cases of pulmonary pneumonia, diarrhea and a number of others are noted.
Visas to Laos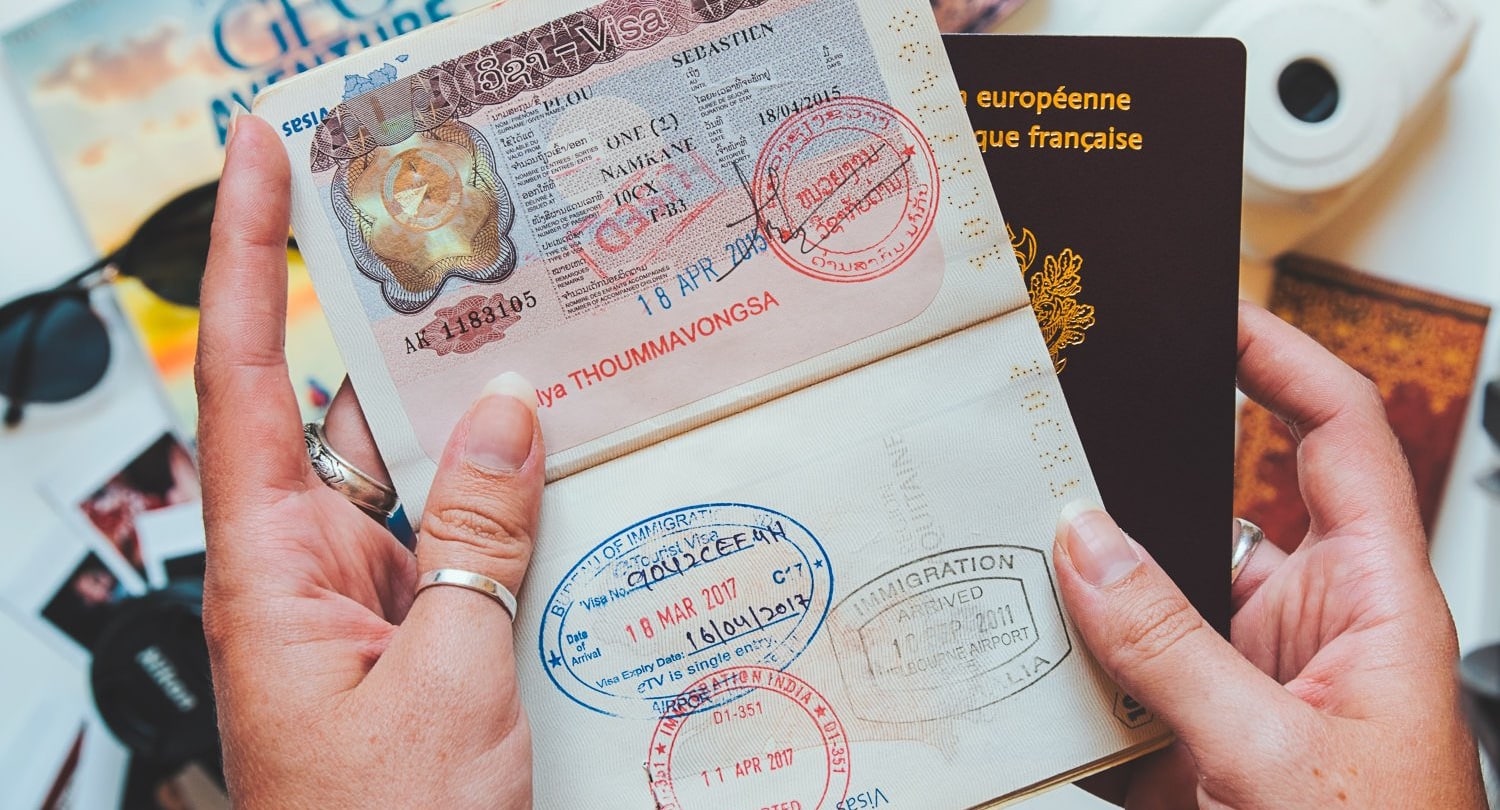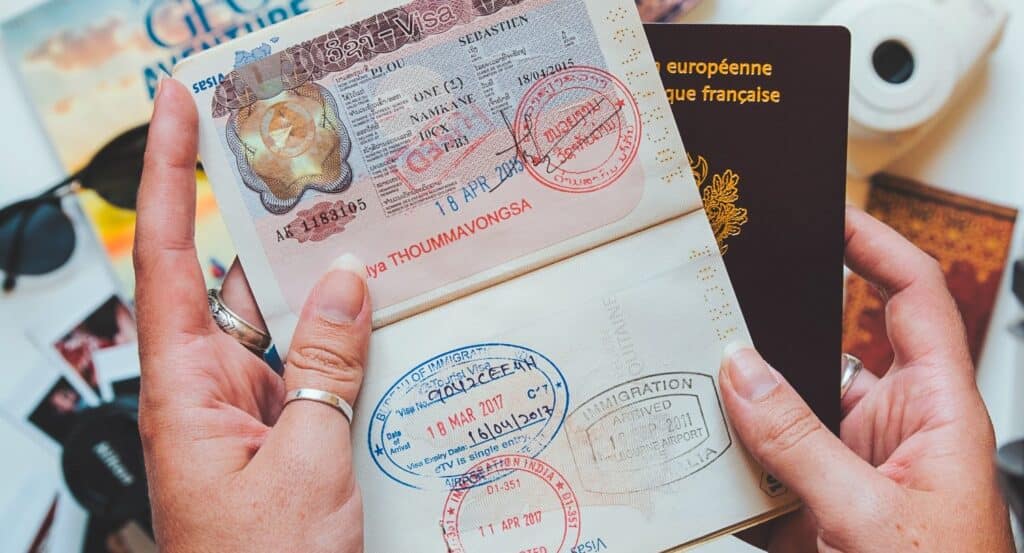 Many representatives of different countries can visit Laos without getting a visa. This applies to the possibility of a short stay in the country. A tourist trip involves issuing a visa with a maximum period of two months. You should apply for a visa at the Lao embassy. This can be done both immediately and after arrival in the country.
The second option is possible in case of arrival through airports located in Pakse, Vientiane or Luang Prabang. Visa on arrival is also possible when crossing the border with Cambodia.
However, it is not possible to move to Laos for permanent residence or for the purpose of employment on a tourist visa. In this case, we are talking about obtaining long-term visas, the category of each of which is determined depending on the purpose of the trip.
Types of visas
A tourist visa for the Lao PDR can be obtained directly from the consulate of the country or at the border upon arrival. With this permit in hand, you can stay in the country for 30 days.
The law allows a two-time extension of a tourist visa for 15 days. The cost of processing a document for Russians is 30 US dollars.
Depending on the purpose of the trip, the following types of visas can be issued:
• Private.
• Privileged. The period of stay in the country is from half a year to 12 months. It is issued during the implementation of projects of a public and social nature. Suitable for delegations if there are agreements regarding the exchange of cultural property.
• Commercial nature. The presence of such a visa makes it possible to find a job.
• Transit. Issued up to 7 days. There is a $10 penalty for each day overdue.
The price of the visa fee may be different and will depend on the country from which you are planning to leave.
Who is a financial advisor?
In fact, to learn more about financial advisory services, click here. Financial advisors are experts in managing personal money. They do everything from developing an emergency fund plan to compiling complex investment portfolios. They also play the role of educators, introducing their clients to the financial products available on the market.
In addition, financial advisors charge a small fee for their services. For people who are unfamiliar with the market or do not have enough time to manage their investments, financial advisors can help.
A financial advisor plays several roles, from portfolio planning and building to ongoing portfolio management. In addition, financial advisors use their knowledge of the market to create a suitable portfolio that meets the requirements and goals of their clients. They do everything from savings and insurance planning to investment and tax planning. They also monitor clients' investments to check the portfolio on a regular basis.
Financial advisors acquaint their clients with the market and the financial products available on the market. First, they tend to talk about lighter topics like savings and budgeting. Later, I will move on to more complex topics such as insurance, taxes, and investments. Financial advisors also tend to understand their clients' financial situation, needs, and financial goals before offering them investments.
Financial advisors often use financial questionnaires. This is necessary in order to know what are the assets, liabilities, financial liabilities, income and expenses of your clients. Thus, with the help of the questionnaire, a conclusion is made about the client's ability to take risks. Based on this, financial advisers advise their clients.
Main Reasons to Hire a Financial Advisor
Financial advice is not for rich people; it can be useful to anyone with any budget. This can help you protect and grow your assets, get the most out of your investment and secure a long-term future for you and your family.
To help plan your expenses and save
To secure your long-term future, you need to build assets—first to get through the rainy days, and then to pay for vacations and luxuries. The first step is to plan your expenses so you can start saving, and the second step is to plan those savings to make the most of your wealth. Regardless of the amount, a financial advisor will analyze your situation and find the best starting point for you.
To help you plan for your retirement
Once your short term savings needs are met, you can start thinking about the long term. Most people these days understand that they cannot rely on the state any more than on absolute grounds. Retirement planning is not an easy task, and there are many different options. A financial advisor will not only help you understand the many rules and product options, but will also help you build a portfolio that maximizes your long-term prospects.
To help you achieve your investment goals
As you move forward in life and your assets and incomes begin to grow, you may begin to think about how to improve your position, not just strengthen it. This can mean anything from early retirement to private school fees. Whatever your goal is, a financial advisor can help you evaluate its possibilities and plan with you to achieve it.
Find the right mix of assets
Investing is not only a defense against potential disadvantages, but also a desire for maximum growth. High returns often come with high risk, and not everyone likes the idea that their investment could drop a third or more overnight! Before making a recommendation, a financial advisor will carefully assess your risk appetite. They also ensure that you don't put all your eggs in one basket, helping you to diversify not only across asset classes, but also across accounts, individual funds, and product providers.
Local Financial Advisors
Financial advisers from Laos can help you with many financial transactions, from opening a simple bank account to major investments in your country. Their experience and knowledge cannot be less than the skills of any other financial adviser, so the main advantage here is that they are local Ukrainians and have a local financial education, are very familiar with all the rules that are used in Laos, which is a great tool and a great investment for your future financial goals.
But when choosing, for example, a bank financial advisor who is also considered local, keep in mind that their main goal is to sell you a banking service or product. This is not really their fault, but in any case, it will incur additional costs and may not be necessary at that time. it is recommended to open only a savings or investment account with a bank with the help of a bank advisor, therefore, as a foreigner, you may need the help of a bank financial advisor, but nothing more.
To be clear, they may offer you their mortgage options at attractive rates, but in any case, keep your primary goals in mind and move forward with that in mind. For additional financial goals, you can turn to an individual consultant or online, which may be more effective than other options on the market.
Above all, in-person and online consultants put their clients first and go the extra mile to achieve their financial goals quickly and efficiently. Accordingly, they may charge small fees and commissions, but they offer good strategies, make sure all your documentation is safe.
Online Financial Advisors
Here is the main service I specialize in – apply here.
Financial planners or online consultants are people who have the experience and knowledge to help their clients achieve specific financial goals.
They seek to understand your current personal financial circumstances and future goals, and then develop financial strategies to help you achieve them.
These professionals are now assisted by a range of digital financial planning tools that help minimize risk and automate critical financial and accounting processes such as Know Your Customer, portfolio recommendations, portfolio rebalancing and dividend reinvestment.
In other words, online financial planners are using new technologies to better move you from where you are (financially) to where you want to be. This allows them to cut costs that will ultimately affect your income and reduce the time it takes to acquire customers. Time is an important commodity when investing: the earlier you start, the more time your money will work for you.
This approach to the profession creates a technology-based financial dimension to important life decisions that help plan actions and achieve personal goals, whether it's early retirement, a new business, a new home, or a dream vacation.
Below are some of the benefits you will get by working with an online financial advisor.
Save your time and money
You never have to interrupt your day or drive to a meeting. Everything is online, from weekly meetings to documentation. Of course, all this will be confidential and secure. This means you don't have to print documents or write meeting notes.
Communication is more suitable
In a stuffy office, you may be hesitant to tell your financial planner that you want to save money on a car or whatever. It's hard to beat the slang while looking at a suit in a conference room.
Joining a virtual meeting from a familiar location allows you to be honest about your situation, goals, and things you don't know about. And to be successful with your financial plan, you must be honest with your financial planner. With us, every online financial planning meeting is judgment-free, and simple advice is our bread and butter.
A virtual board should also not be confused with a high-end call center or low-cost customer service center. This is not a digital edition. Rather, it is an ongoing financial advisory model that replaces the personal advisor and offers a different value proposition for a specific consumer segment.
In fact, the ideal experience is pretty simple: you want to feel like you're talking to a good friend who's just plain talented with money. There is no need for a large conference room.
They are by your side, they are fun to talk to, and they will tell you everything you need in plain language. Because if you're really an expert, can't you drop the jargon and just explain?
A virtual board should also not be confused with a quality call center or low value customer service center.
We hope this small description will help you understand the main beneficial differences of different financial advisors and pick the best option that is right for you and your finances.
Laos is an exotic country with enough big number of expats moving there, who have different goals. And those who are intended to make big investments or start their business, or just transfer money in cost-effective way, will definitely need the help of a local professional, or an online advisor who will do researches and help you make right financial steps in a foreign country. Financial advisors come with a huge bouquet of benefits and advantages, and every expat will 100% be glad to cooperate and get right advices and tips on how to invest, transfer, start a business, etc.
Pained by financial indecision? Want to invest with Adam?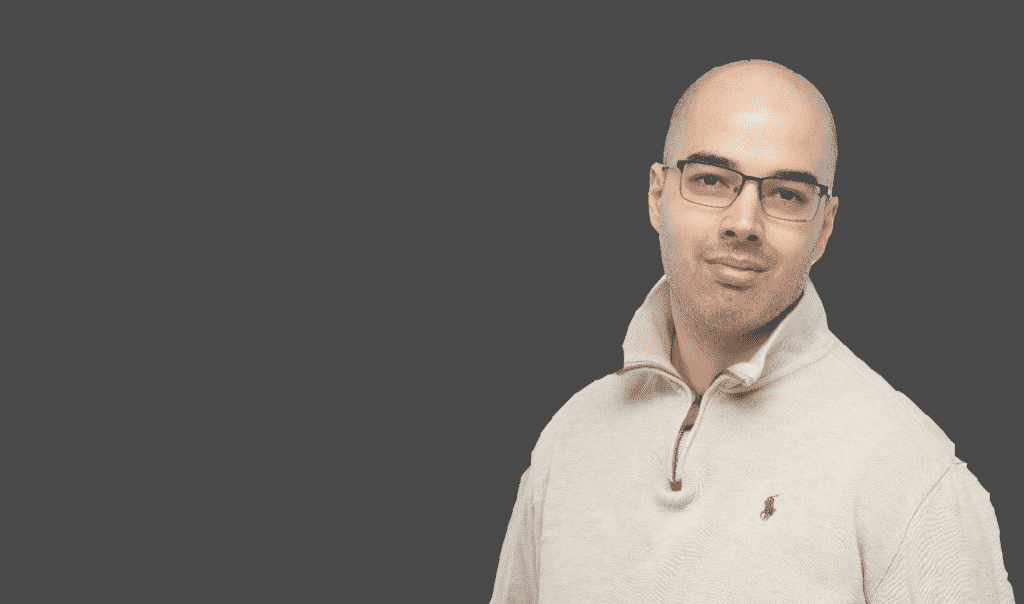 Adam is an internationally recognised author on financial matters, with over 584.2 million answers views on Quora.com and a widely sold book on Amazon and a contributor on Forbes.