Expat financial advisor in Madagascar part 1
I will compare some of the options available locally, alongside more portable, online, and international options like what we offer.
For any questions, or if you are looking to invest as an expat, you can contact me using this form, or via the WhatsApp function below.
It makes sense to have a portable option as an expat, as opposed to a localized one, and that is something we specialize in.
INTRODUCTION
The Republic of Madagascar, is an island state in the Indian Ocean, located on the island of Madagascar (the fourth largest island in the world) and adjacent Africa. Area – 587 thousand km², population – 24.2 million people. The capital is Antananarivo. It is the largest state in the world, occupying one island.
After the collapse of the supercontinent Gondwana, about 88 million years ago, Madagascar separated from India, which led to the development of native plants and animals in relative isolation. More than 90% of the species are found nowhere else on Earth.
The island's diverse ecosystems and unique wildlife are threatened with extinction due to the rapidly growing population. It is believed that the first human settlements in Madagascar arose between 350 BC. e. and 550 A.D. BC, however, archaeological evidence suggests that the first appearance of man on the island could have taken place before 10 thousand years ago.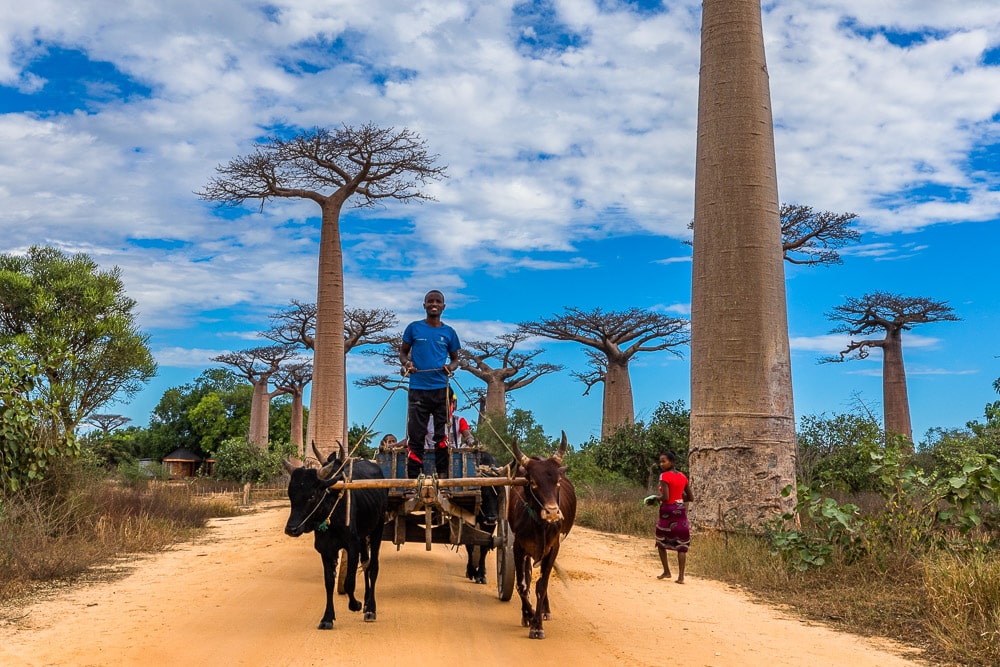 The Austronesian peoples arrived by canoe presumably from Kalimantan, the Greater Sunda Islands or the Philippines. Around 1000 A.D. e. they were joined by the Bantu crossing the Mozambique Channel. Later, other groups of settlers settled in Madagascar.
Each of them made their own contribution to the cultural life of the island. The ethnic composition of the population is divided into eighteen or more subgroups, of which the largest is the gelding people from the central highlands – the High Plateau.
Economy of Madagascar
The economy of Madagascar is generally regarded as developing, according to the IMF, the country's GDP in 2007 amounted to $ 18.120 billion, and according to the World Bank, $ 16.821 billion, thus placing the republic in the world ranking at 116th and 115th places, respectively, according to the IMF, and 124th in the CIA Fact Book. Per capita income in 2007 was, according to the same financial institutions, $ 1,068 (157th in the world) and $ 878 (161st).
The main sectors of the economy of Madagascar are agriculture, fishing and the cultivation of spices and spices for export. The main export products are coffee, Bourbon vanilla (Madagascar is the largest producer in the world), cocoa powder, sugar, rice, tapioca, legumes, bananas and peanuts.
Structural reforms in the economic sector began in the 1980s, mainly under pressure from foreign financial institutions, especially the World Bank. A privatization program was carried out (1988-1993), a free trade zone (Export Processing Zone) was introduced, but a slight rise in the late 1980s was followed by a period of stagnation in 1991-1996.
The secondary wave of privatization boosted the economy again in 1996-2001, but overall, the standard of living in the country did not rise, especially outside the cities. The political crisis of 2002, associated with the confrontation between the supporters of Didier Ratsirak and the new president, Mark Ravalumanana, hit the country's economy hard, reducing the GDP in 2002 by 12.7%.
The period 2002-2005 was marked as the time of the fight against inflation and the gradual increase in GDP, not least thanks to foreign injections from foreign states and financial institutions.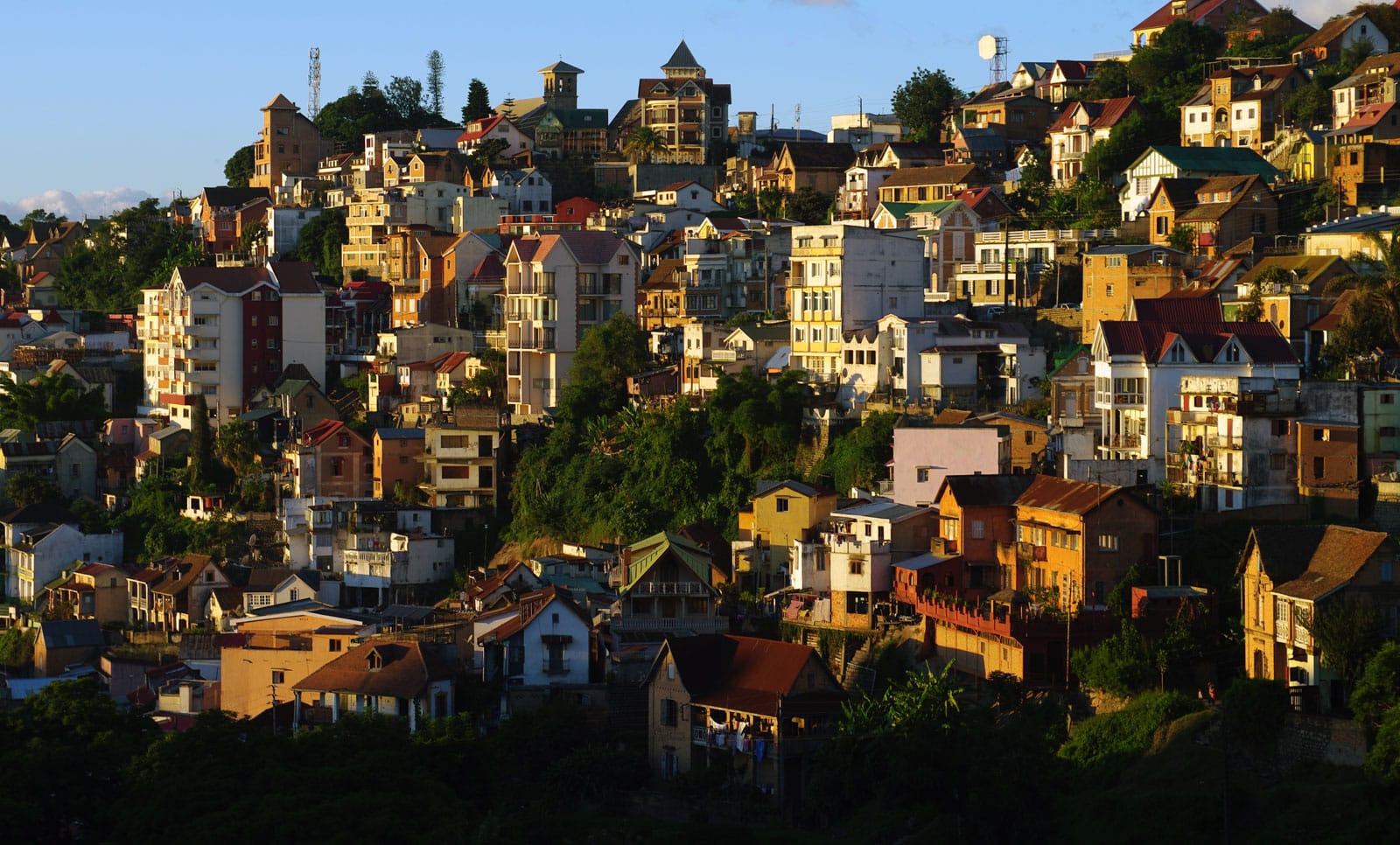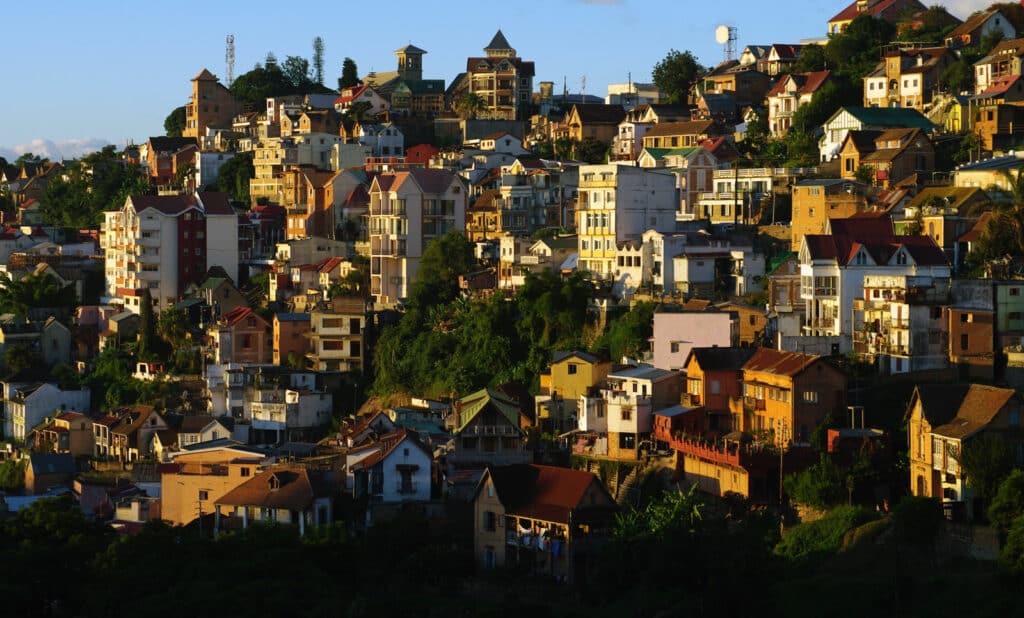 The main sources of economic growth at the moment are tourism, the export of textile and light industry goods, the export of agricultural products and the export of minerals. Thanks to the unique fauna of the island, bio-tourism attracts more and more people from different parts of the world.
About 80% of the island's flora and fauna are endemic, and 5% of the planet's total species diversity live in Madagascar. The Free Trade Zones near Antananarivo and Antsirabe aim to trade with the United States and Europe. As natural resources, coal, ilmenite and nickel are mainly mined for export. Two large oil fields have been discovered in the south of the republic.
Madagascar and Mauritania are the last countries in the world not to use a decimal currency. Madagascar Ariaris are equal to five Iraimbilans. It is a member of the international organization of the ACP countries.
Before the COVID-19 (coronavirus) pandemic, Madagascar was on an upward growth trajectory. After a prolonged period of political instability and economic stagnation, growth has accelerated over the past five years, reaching about 4.8% in 2019, the fastest pace in more than a decade.
A return to constitutional order and a peaceful political transition in the last elections were instrumental in this economic revival, as they helped restore investor confidence, open up access to key export markets, restore concessional financing flows, and spur structural reforms.
These positive trends were also reflected in improved labor market conditions and a reduction in poverty, although it is estimated that about 75% of the population still lived below the international poverty line of US $ 1.90 in 2019, significantly higher than in regional average (41%).
The negative economic, social and financial impact of the COVID-19 crisis will be very significant in 2020. Disruptions to global trade and travel, as well as domestic containment measures, are expected to cause a sharp slowdown in economic activity in 2020 with gross domestic income. product (GDP) growth is projected to slow to 1.2%, compared with an estimated 5.2% growth just before the outbreak.
In these circumstances, vulnerable groups in urban areas are particularly vulnerable to economic deprivation and poverty traps. The dramatic cuts in COVID-19-related tax revenue and spending will lead to widening budget deficits and a sudden increase in funding needs.
These events highlight the importance of taking robust emergency responses to save lives, protect vulnerable populations and keep jobs in the short term, and accelerate reforms to spur investment for long-term recovery, build resilience to future shocks, and keep public debt at a sustainable rate. The World Bank is committed to working with government to achieve these goals through its full range of instruments.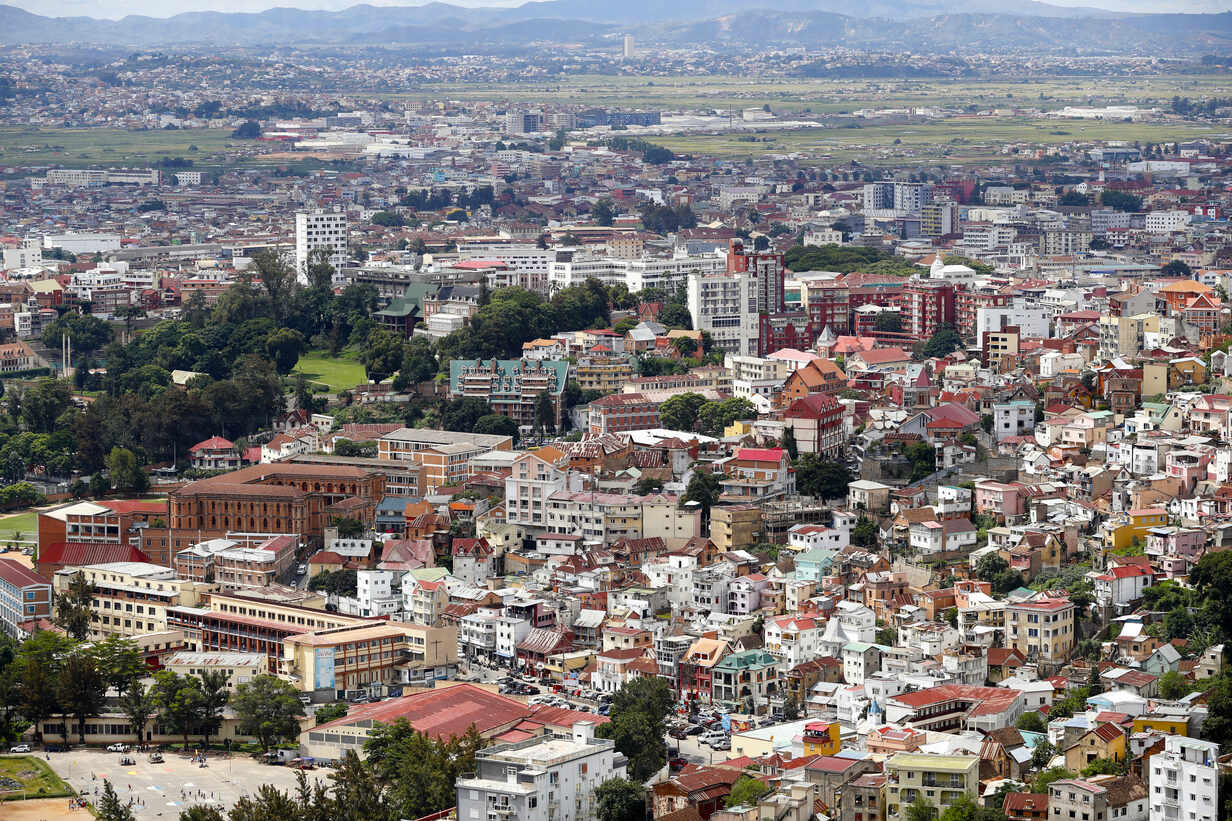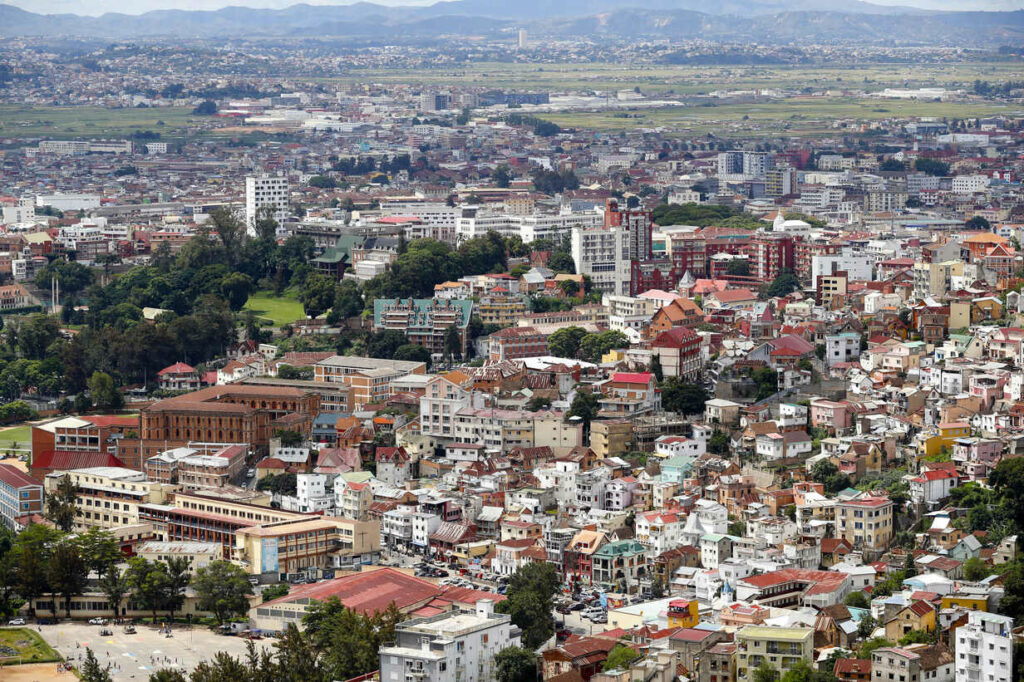 Who is a financial advisor?
You can experience the main services of a financial advisor by filling in this form.
A financial advisor provides clients with financial advice or advice regarding compensation. Financial consultants (sometimes called consultants) can provide many different services such as investment management, tax planning, and real estate planning. Financial advisors are increasingly working on a one-stop-shop basis, offering everything from portfolio management to insurance products.
Financial advisor is actually a term with no specific responsibilities. As a result, many different types of financial professionals can be described in this heading. Stock brokers, insurance agents, tax preparers, investment managers, and financial planners can all be considered financial advisors. Real estate planners and bankers can also fall under this umbrella.
An important distinction can be made, however, that the financial advisor must actually provide advice and guidance. A financial advisor can be distinguished from a stockbroker who simply publishes transactions for clients, or a tax accountant who simply prepares tax returns without advising on how to increase tax breaks.
Typically, a financial advisor is an independent practitioner acting as a trustee in which the client's interests prevail over his own.
Some agents and brokers choose to practice in this capacity as a proxy to attract clients. However, their remuneration structure is such that they are bound by the contracts of the companies for which they work.
What does a financial advisor do?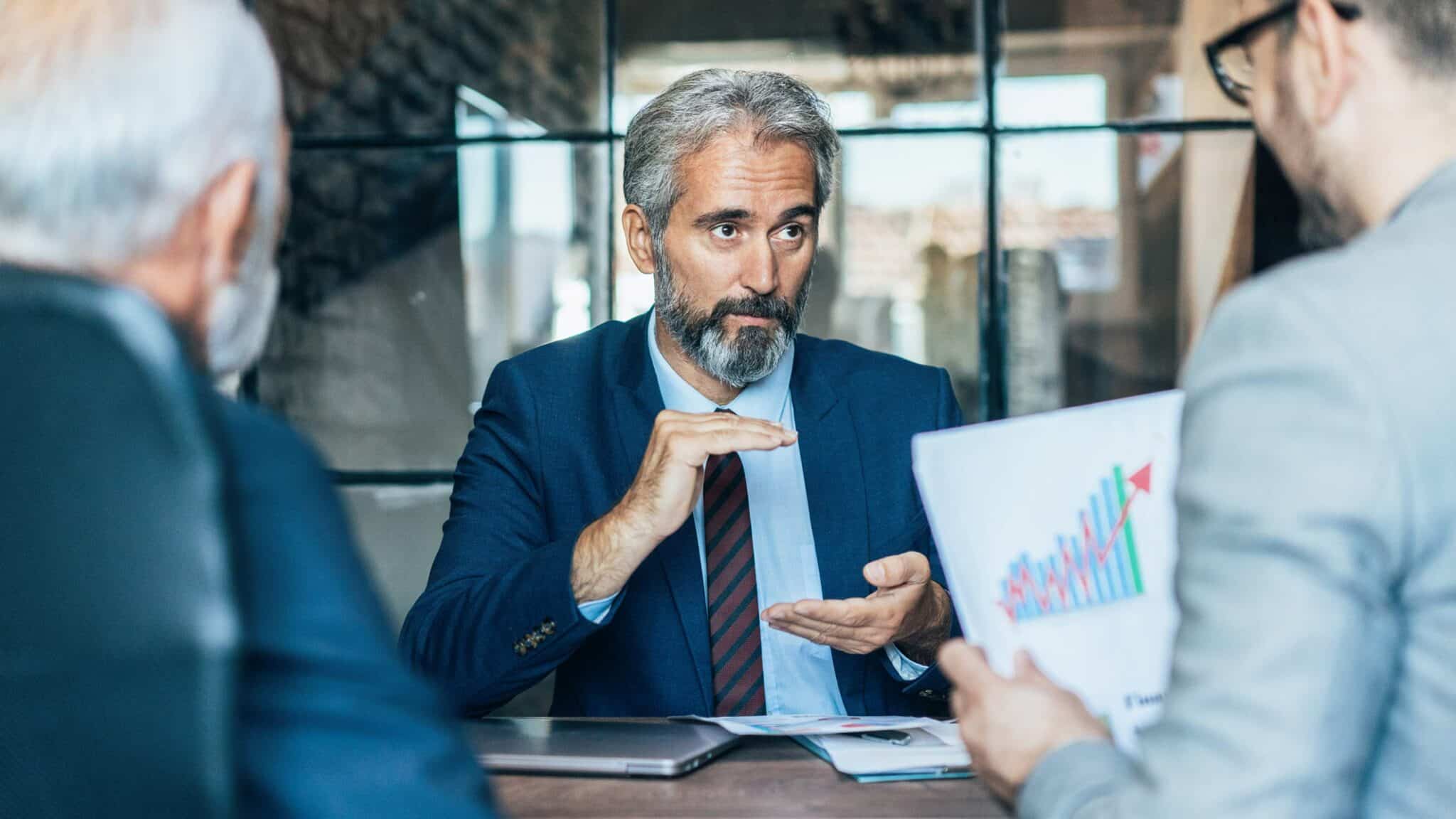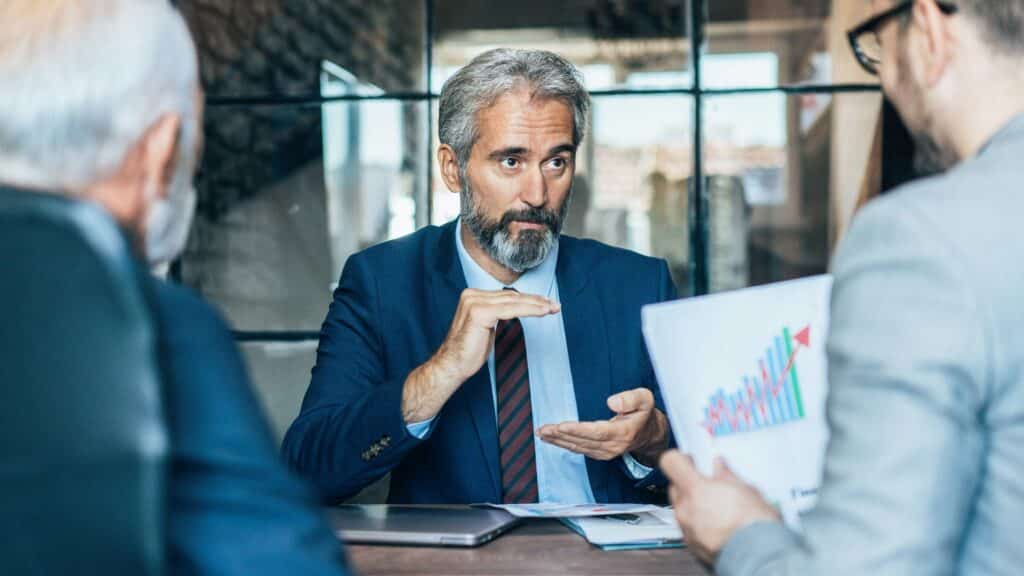 A financial advisor helps the client plan both short-term and long-term financial goals. These goals may include saving for retirement, college education, and ensuring that the client has an appropriate insurance plan to ensure a stable financial future. Their main purpose is to advise on financial security issues.
To become a certified financial advisor, a bachelor's degree in finance, economics, accounting, business mathematics, or law is required. The Master of Business Administration will definitely improve your career opportunities. It is highly recommended to take courses in investment and risk management along with courses in tax and estate planning.
Financial advisors assist clients in their financial planning. The client's life can also suddenly change, so a financial adjustment will be required. For example, it can be a death in a family, marriage or divorce, a chronic illness or disability, or a person can receive a large sum of money.
A financial advisor can help plan college preparation for herself or her children. While most financial advisors work in offices, a quarter of them are self-employed. They can attend conferences and seminars to communicate and promote themselves to meet potential clients.
The heavy responsibility of investing in personal savings and helping them secure retirement requires both financial knowledge and interpersonal skills. Personal financial advisors provide advice on investment, home ownership, real estate planning and more to help people manage their finances and plan for the future. Personal financial advisors start by identifying the client's financial needs and the degree of risk they are taking, and then help them set short and long term goals.
Financial advisors are experts on the benefits and limitations of many different types of investments such as mutual funds, stocks and bonds, real estate, and related topics such as insurance and the tax implications of various investments. Marketing their services to potential clients is a constant part of the job.
To expand the client base, personal financial advisors host workshops, participate in networking events, and seek referrals from current clients. Typically, consultants meet with clients annually to discuss their investment portfolio and make changes.
Most personal financial advisors work in finance and insurance, while many others are self-employed. They usually work in offices full time, and some may meet with clients in the evenings and on weekends.
Personal financial advisors usually require a bachelor's degree; specializing in finance, economics, accounting, mathematics or law are all good preparation. Finance is a highly regulated area: certain licenses are required to sell various investment or insurance products.
Financial advisors cannot be universal. They receive different degrees and certificates. They have different origins.
Simply put, financial advisors can help you with all types of financial planning, which means they can help you with any financial activity, from budgeting to retirement savings.
Think of the term "financial advisor" as an umbrella term for different types of financial professionals. This is similar to what we call the "doctors" of most healthcare professionals, although they specialize in different areas of medicine.
Here are some of the different types of financial advisors you might meet during your financial travel to Madagascar:
Managing your funds to achieve your financial goals
Real estate planning
Investments
To accomplish all of these tasks and achieve your financial goals, from small to really large investments, as mentioned above, we will try to consider two main types of financial advisors.
Pained by financial indecision? Want to invest with Adam?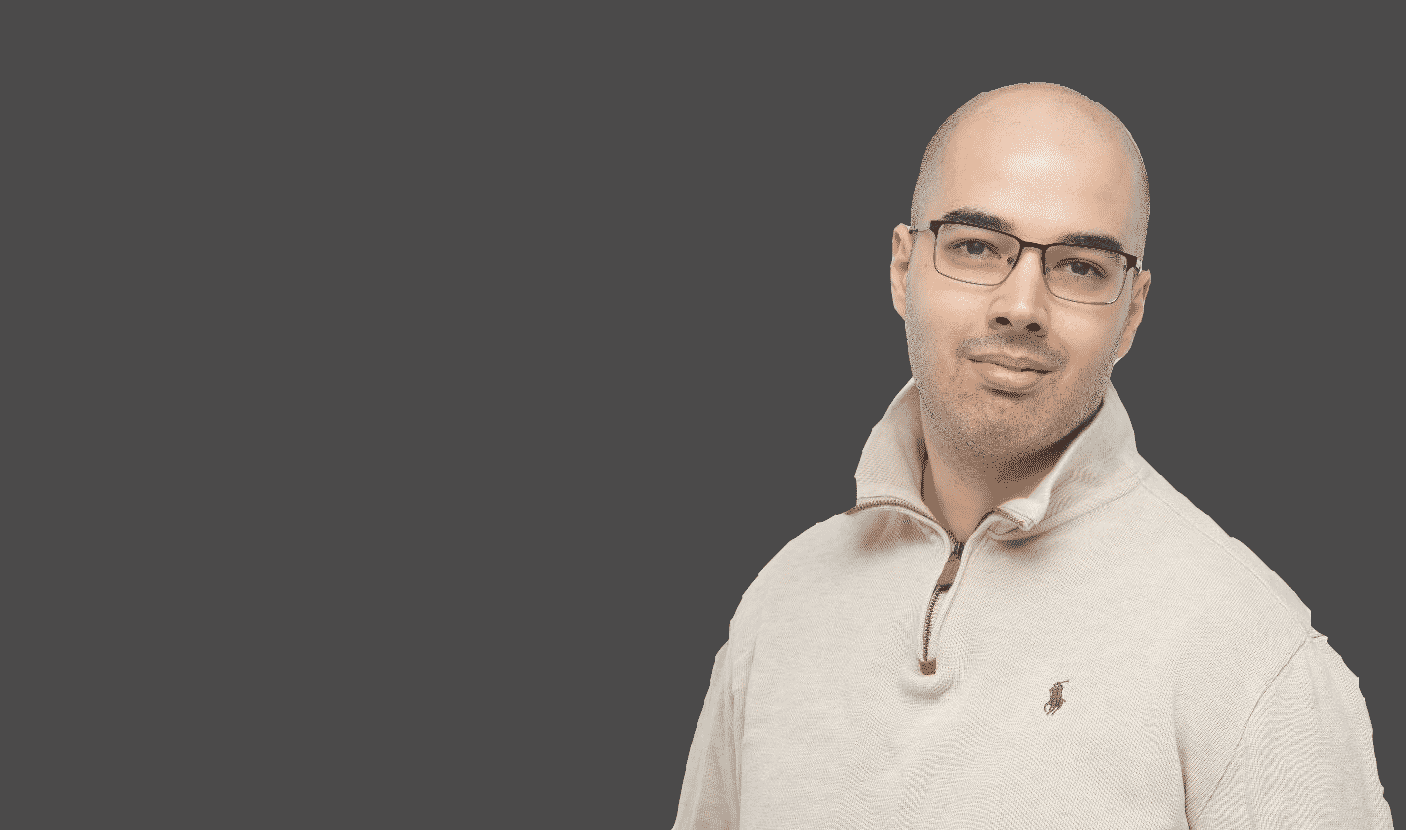 Adam is an internationally recognised author on financial matters, with over 336.6 million answers views on Quora.com and a widely sold book on Amazon
Tags
cost of living in madagascar
,
Economy of Madagascar
,
Expat financial advisor
,
Expat financial advisor in Madagascar
,
expat madagascar
,
financial advisor in madagascar 2021
,
Financial services in Madagascar
,
Is it hard to live in Madagascar?
,
is it safe to live in madagascar
,
Is Madagascar a safe place to live?
,
Is Madagascar good for expats?
,
Is Madagascar poor or rich?
,
Is Madagascar safe to visit?
,
living in madagascar reddit
,
Madagascar
,
Madagascar expat taxes
,
What does a financial advisor do?
,
What is Madagascar like to live in?
,
Where do expats live in Madagascar?
,
Who is a financial advisor?