Expat financial advisor in Mali – that will be the topic of today's article.
I will compare some of the options available locally, alongside more portable, online, and international options like what we offer.
For any questions, or if you are looking to invest as an expat, you can contact me using this form, or via the WhatsApp function below.
It makes sense to have a portable option as an expat, as opposed to a localized one, and that is something we specialize in.
Introduction
Mali, a landlocked country in West Africa, mainly in the Sahara and Sahel regions. Mali is mostly flat and arid. The Niger River flows through its hinterland, being the country's main trade and transport artery. River sections are time to time flooded, and that results in much-needed fertile agricultural soil along its banks.
Although Mali is one of the largest countries in Africa, surprisingly it has a small population. The ethnic group and language of the Bambara (Bamana) predominate, and several other groups are also present among the population, including the Fulani (Fulbe), Dogon, and Tuareg.
The dominant sector of the country's economy is agriculture, the main activities of which are cotton production, animal husbandry, and camel farming, and fishing.
Bamako is full of surprises, from its rich cultural heritage to colorful clothing and colorful woven carpets. It is a poor city but rich in character, and Bamako already has a solid network of expatriates.
Life in Bamako, Mali
Life in Bamako is a unique experience to be appreciated and enjoyed. If you know what to expect before arriving at the bustling Bamako-Senou Airport, you will fall in love with this tranquil, magical city.
Transportation in Bamako
This is unavoidable – you will need access to a vehicle when you live and work in Bamako. It is a large, sprawling city and can be difficult to navigate on foot.
Fortunately, cars, motorcycles, and gasoline are cheap and readily available in the city, so owning a car is an affordable luxury.
Green vans are the urban equivalent of urban public transport, although locals refer to them as "sotrama" (literally "taxi-van") rather than buses. For a few coins, these vans will pick you up and drop you off anywhere. These taxis are usually packed to capacity and can get stuffy on hot days. Take a bottle of water with you and be ready to yell at the driver when your stop is approaching.
Culture and leisure
Bamako has a long and vibrant musical tradition and Mali has produced some of the world's most famous musicians, including Ali Farka Toure, Tinariven, Amadou and Miriam, and of course Salif Keita. Blur frontman Damon Albarn is a permanent place in the city, giving spontaneous concerts with local artists at some of the city's tiny venues, cafes and festivals.
If you want to experience the cultural history of Mali, the National Museum is a good starting point. It is still rather sparsely furnished, but it contains some really interesting ancient relics dating back several thousand years. Some other interesting cultural attractions are the National Library of Mali and the Great Mosque of Bamako.
Safety and security
Poverty and homelessness are common in Bamako, and some expats may be shocked by this. Mali is one of the poorest countries in the world with limited government services and irregular health care. As a result, many curable diseases and injuries are left untreated, and the sick are forced to beg. Foreigners are invariably targeted, but caution is strongly advised. As with most cities, gangs operate here, so your well-meaning donations won't necessarily end up in the right hands.
Despite this poverty, Bamako is a relatively safe city that will quickly feel right at home. While you're settling in, it's best to hire a driver or ask a local friend to show you around, and expats are encouraged to stay indoors overnight.
Economy of the Republic of Mali
Mali is considered as one of the poorest countries in the world. Its gross domestic product is US $ 760 per capita (2021), which is really low (in 2018 the GDP per capita was $926).
About 10% of the population is nomadic, and 80% of the workforce is employed in agriculture or fishing. In addition, some women live off pottery. 65% of the land is desert and semi-desert, so agriculture is largely limited to the vicinity of the Niger River. Mali's economy is mostly depending on world market prices for cotton.
In 2006, cotton, gold, and cattle accounted for 80-90% of Mali's export earnings. Agriculture is focused on self-sufficiency in cereals like millet, sorghum, and corn.
For example, dried fish is exported from Mali to other West African countries such as Burkina Faso, Côte d'Ivoire, and Ghana. Malian cotton is exported mainly to Switzerland.
There is a very small industry in the country, and it is related to the production of salt, as well as footwear and textile. The expenses are almost double the income. Mali was approved by the International Monetary Fund in 1999 for the Heavily Indebted Poor Countries (HIPC) program. It uses funds that will go to reduce external debt to reduce poverty.
Mali's currency is the CFA franc, which is also the currency of thirteen other countries in West and Central Africa. The currency is currently pegged to the euro. Mali's most important trading partners are Cote d'Ivoire, Senegal, China, and the countries of the European Union. In 1994 Mali was one of the founding members of the West African Economic and Monetary Union.
Education in Mali
Already in the 12th century, more than 25,000 students from different countries studied at the Sankore University, located next to the Sankore Mosque in Timbuktu. Sankore University also continues to operate.
The first schools in the modern sense were created by the French colonialists, and the first students were the children of the Malian leaders who were captured, such schools were called "Schools of the sons of the leaders."
At the beginning of the 20th century, the French administration made great efforts to spread primary and secondary education in Mali, education was conducted entirely in French. Since independence, the number of literate people has steadily increased, despite the fact that before independence, only 7% of children attended school. Centers for the elimination of illiteracy for adults were established.
According to the 2009 census, 27.7% (19.8% of women) are literate over 15 years of age.
The school system includes a six-year elementary school and a six-year gymnasium, divided into two levels. At a higher level, students can choose between a two- or three-year technical school or a four-year vocational school. Education is free for children 7-16 years old. It is also required by law, but not everyone goes to school. In 2009, 68.4% of children of primary school age attended school (65.0% girls). Teaching is conducted mainly in French.
The University of Mali (since 2006 Bamako University) was founded in 1993. About 80,000 students entered it in the 2010-2011 academic year. In order to accommodate the growing number of students in 2011, the university was divided into four campuses: the University of Science, Technology and Technology in Bamako, the University of Arts and Humanities in Bamako, the University of Social Sciences and Management in Bamako and the University of Law and Political Science in Bamako.
In 2009, the University of Segou was established. Other colleges include the College of Administration, founded in 1958, the Katibugu Agricultural School, the Graduate School of Education for Secondary Teachers, and the Abderhaman Baba Toure Technical College. The first regional university was founded in Segu in 2012.
Who is a financial advisor and how he can help you in Mali?
A financial advisor is a financial policy consultant who can work both independently and on the firm's staff. By the way, a financial consulting firm can also be called a "financial advisor". This article is for those who are new Mali citizens who want to invest in the right place and need professional advice.
In this blog post, we'll talk about financial advisors, their role in your finances, and how they can help you achieve your goals. To do this, we will look at three different types of financial advisors:
Bank financial advisors
Local financial advisors
Online financial advisors
People always turn to a financial advisor for help when they need to make some strategic decisions or assess the state of the company's finances. For example, you need to determine the concept of financial management, the feasibility of buying or selling debt, make a decision to sell or buy securities, and analyze the resources of the enterprise.
Some companies require ongoing assistance from such a consultant. For example, they need a person who is able to develop a competent investment policy, schemes for working with banks, assess the creditworthiness of an enterprise and determine ways to improve it, help with advice in capital management (choose sources of replenishment, calculate the rate increase, etc.), predict the consequences of certain actions … In such cases, the company/individual constantly cooperates with a consultant or even attracts him to its employees.
A financial advisor can also specialize in a specific area: attracting investments by issuing securities (investment advisor), investing in securities of other companies, asset management, etc.
It should also be noted that not only any company but also an ordinary person who needs to figure out how best to invest their money can turn to financial consultants for help. The consultant helps to develop personal financial plans, open an investment account, choose a suitable mutual fund, share to buy, etc.
Let's get down to looking at the three types of financial advisors mentioned above and see which one is most suitable for you. And we'll start with bank financial advisors, we'll look at some of the best investment accounts in Mali, and we'll look at real estate investment options in Mali.
Bank financial advisor
Many banks provide the opportunity to use their financial advisors for your investments. They may even offer incentives like lower fees or a free check if you have an investment bank account.
Please note that your bank advisor is not free and you will have to pay additional fees. Typically, there is a minimum amount they want you to continue investing through them in order to maintain the service. You may want to work with your bank because you already have a relationship with it. However, it is important to make sure that your bank's investment services are right for you.
People will choose to use their bank because they believe the consultant is more trustworthy, or because it makes it easier to find a financial consultant.
A bank consultant will probably be able to offer you a wide range of investment options as well as life insurance. Brokerage fees should be comparable to those of other independent financial advisors or brokerage firms. When you are thinking about investing, having a reliable company and name can be reassuring.
While it is pleasant to maintain an established relationship, you should find out what happens if you need to change banks due to your move or a similar reason. You can leave your investments in the bank, even if you do not have an account with them.
If you are thinking of freezing money for a while, a fixed escrow account may be a good option. A fixed deposit is more like a savings account, however, your investment has an expiration date and a fixed rate.
The main investment is withdrawn at the end of a fixed period (term) agreed upon when the deposit was made, and at this stage, interest is charged on it.
There are various types of time deposit accounts that one can invest in Mali. To get the most out of your fixed deposit investment, you must set clear goals before transferring money to a fixed deposit account.
When opening a deposit account with a fixed deposit, you need to consider the following points: the period in which you are willing to invest your money and the range of interest rates that you want to earn.
Local financial advisors
You probably have a family, child or parent abroad and come to Mali to work, invest or do business. Sending money home is a common thing for almost every expatriate, popular methods are very expensive and tax-ineffective, and you lose a very large percentage that is not suitable for regular money transfers.
If you have ever sent money abroad, you know what we are talking about. The reality is that sending money should be much easier and cheaper than many financial services companies today. This is why this is not the case when you are using a bank.
Banks and brokers will offer you a lower rate than what they use when trading with each other. They trade with each other at "interbank" rates, but that's not what you get. Thus, you lose extra money on top of the transfer fees.
This is a problem that the peer-to-peer money transfer companies such as TransferWise or World Remit were created to solve. They offer a cheaper way to send money between countries.
There are many international money transfer companies that can offer lower fees and suitable exchange rates, and you should definitely contact your local financial advisor who can help you with this. He will recommend you a money transfer company currently operating in Nigeria and offer you a system with a lower commission.
Online financial advisors
Finally, we got to the best version of the 21st-century financial advisor. You do not need to waste time on various unnecessary things, such as waiting for a meeting with your expert, or wasting your time on moving from a place to his office, etc. Such processes are disabled, and now you can connect your financial advisor via the phone, where whatever you are.
Individual investors are shifting their needs from the more traditional relationships with brokers and planners in the past to online portfolios. This does not mean that this is the right choice for everyone or that local planners can no longer offer anything of value, it just means that online investing is fast becoming the most popular way of managing their money for individual investors.
Why is this happening? In part because online brokerage services are so easy to use. Even newbies to the internet and investing can sign up, log in and start trading in less than an hour. This is very attractive for investors who would like to manage their own portfolio rather than having to mess with a broker or planner every time they want to complete a trade.
Another factor is the rapid development of the Internet. During the 80s and 90s, the Internet evolved from a new way of communicating and doing business to the most powerful communication tool the world has ever seen.
As a result, the average investor receives more quality, low-cost investment information than ever before. Investment research sites have also made huge strides in the past ten years. Internet-savvy beginner investors can quickly learn to use investment research and analysis tools that are just as effective as those used by investment professionals.
How you can benefit from working with us?
Create financial plans with budget templates that are comprehensive enough to include college funds, estate planning, insurance investments, long-term investment management, spending trends, and retirement planning.
Analyze your debt, understand how debt management works, and develop a debt repayment plan with an online financial planning tool.
Access to finance at any time. You won't need to make appointments with a financial planner or schedule office visits. What you need to do is simply log into your financial planning website and access the information from the comfort of your home!
Analyze your financial situation and run scripts to answer what-if questions about your financial future. If you want to change your short-term or long-term savings goals, you can change your financial plan at no additional cost.
Keep your information private. Unlike traditional financial planners, no one will have access to your personal information and you can be protected and know that your information is being stored. When you use the services of an online financial advisor, you don't have to worry about a biased advisor or stockbroker tipping your investment accounts in their favor.
Create quick reports and easily understand them. If you sign up for online financial planning help, you will be able to extract data and get an idea of ​​your personal capital with a click of your finger. What's more, with us, you can read the numbers printed on your report in an intuitive, easy-to-read format, which means you have the freedom to control your funds yourself. , no math degree or professional financial help required!
How to find a financial advisor?
Actually, you have already found him, but in general finding an online financial consultant that you can trust with all your financial goals, nuances, and overall funds can sometimes will be very difficult.
To find him, you can open the yellow pages and find many financial advisors offering services in Mali, or browse many financial websites available for you to choose from.
But don't take the word of online finance consultants – if you stumble upon a promise to get rich quick, you realize that this is probably too good to be true.
In any case, you can save your time and stay with us, a reliable professional who will help you achieve your financial goals. From investment accounts to college savings, credit card debt to retirement planning, our online financial planning tool has all the features to help you budget and plan accordingly. You are in good hands here and will definitely be able to achieve your financial goals in Mali.
In a country, such as Mali full of contrasts, it will be a difficult decision to move to live there, moreover to work there (invest/start a business), but you should insure yourself in advance, find your financial advisor who will help you in every finance-related problem.
Pained by financial indecision? Want to invest with Adam?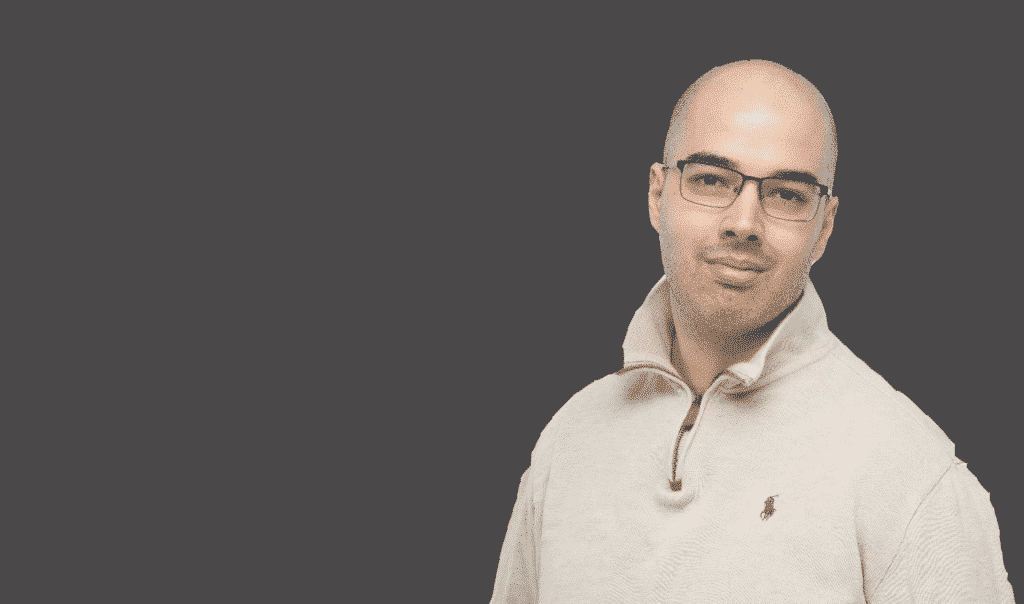 Adam is an internationally recognised author on financial matters, with over 320.1 million answers views on Quora.com and a widely sold book on Amazon