Expat Financial Advisors in Myanmar – that will be the topic of today's article.
I will compare some of the options available locally, alongside more portable, online, and international options like what we offer.
It makes sense to have a portable option as an expat, as opposed to a localized one, and that is something we specialize in.
If you want to invest as an expat or high-net-worth individual, which is what I specialize in, you can email me (advice@adamfayed.com) or use WhatsApp (+44-7393-450-837).
Introduction
Myanmar is a magnificent pagodas, colonial architecture and ancient culture, the main value of which is peace of mind and tranquility. Despite the fact that the country borders on four other states of Southeast Asia, it has managed to maintain its original appearance. If you love history and art, then go to the cities of Yangon and Bagan, where you will discover the treasures of Buddhism and the monuments of the colonial era.
However, the spiritual calm characteristic of Myanmar is not limited to cities with temple complexes. It reigns everywhere, including small villages, starting with villages standing on stilts in the middle of Inle Lake, and ending with a quiet, hidden from prying eyes town of Hsipaw.
One of the best ways to get to know the local way of life is to learn to enjoy the simple pleasures. So get on a ship – be it a luxury cruise ship or an old steamer – and sail down the Ayeyarwaddy River, enjoying the beauty and tranquility of nature.
Myanmar is located in the western part of mainland Southeast Asia and is bordered by China to the north and northeast, Laos to the east, Thailand to the southeast, the Andaman Sea and the Bay of Bengal to the south and southwest, Bangladesh to the west, and India to the northwest. Its total length from north to south is about 1,275 miles (2,050 km) and its width at its widest point across the center of the country is about 580 miles (930 km) from east to west.
Myanmar, also called Burma, is a country located in the western part of mainland Southeast Asia. In 1989, the country's official English name, which it had held since 1885, was changed from the Union of Burma to the Union of Myanmar; in Burmese, the country has been known as Myanmar (or more specifically Mranma Pran) since the 13th century. The English name for the city that served as the country's capital from 1948 to 2006, Rangoon, was also dropped in 1989 in favor of the common Burmese name Yangon.
LIfe in Myanmar
Foreigners will find experience and advice in the close network of expatriates living in Myanmar's major cities, as well as in embassies and consulates across the country and abroad.
Healthcare in Myanmar
The public health system in Myanmar is slowly improving for the locals. In 2013, his government committed to spending more money on hospitals, medicines and pharmacies. These efforts, along with foreign investment and economic growth, are likely to improve public health in the coming years.
However, expats in need of medical care are advised to go to a private clinic rather than a hospital. There are many doctors with international qualifications in Yangon, but if you need hospitalization, it is better to go to Singapore or Bangkok. Therefore, foreign residents must cover this case with their international health insurance. Primary care can be found in paid private clinics or even paid monasteries.
Education in Myanmar
Myanmar had one of the highest literacy rates in Asia after gaining independence from Britain in 1948. According to a 2007 UNESCO report, even today, 89.9% of adults and 94.5% of youth are considered literate.
The education system is largely based on the British system. English is taught as a second language from kindergarten through primary and secondary education. Students who complete the mandatory five years of elementary school can move on to middle school, and if they continue their studies, they can major in science or art in high school.
In Myanmar, there is an opportunity to go to university. Medical universities are the most selective, but there is a wide range of courses available, including computer science, economics, and aerospace engineering. Their quality varies and only students who have completed their previous education in Burmese schools are allowed to attend.
Students from international schools or other private centers usually continue their higher education abroad, at universities in Malaysia, Singapore, the US, Australia, France or the UK.
Security and safety in Myanmar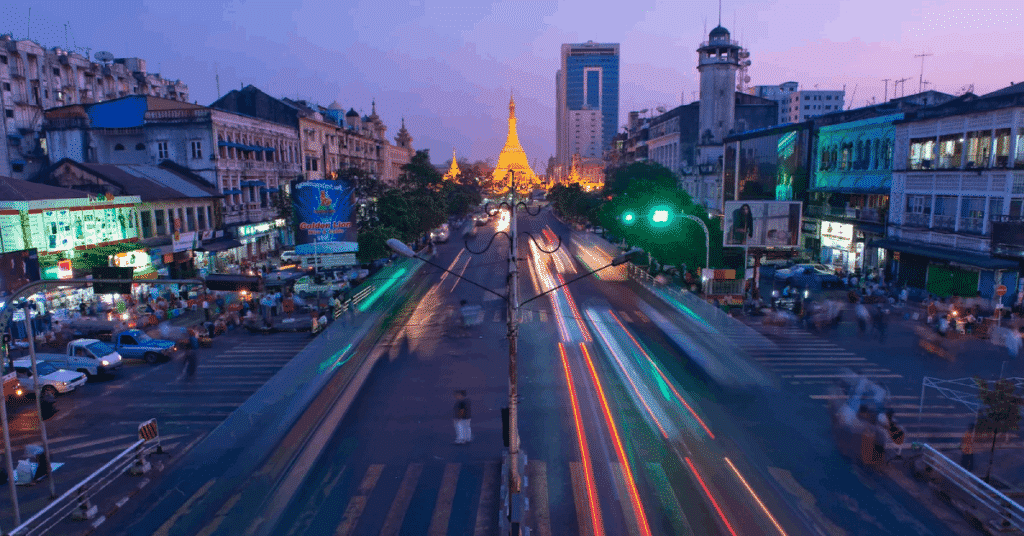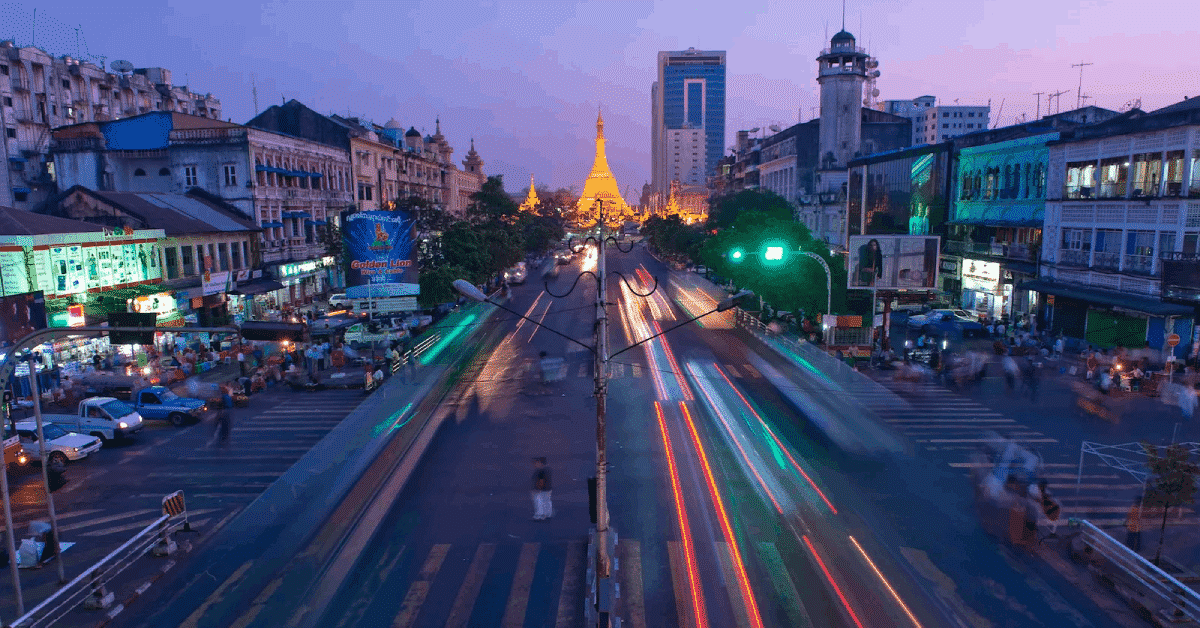 Myanmar is quite safe for expats and travelers. The most common incidents reported by foreigners are non-violent crimes such as theft of unattended items or pick pocketing, but even these cases are extremely rare.
Yangon is one of the safest cities in Asia and there are no places to avoid. Outside of Yangon, crime rates against foreigners can be higher, especially in remote areas where there are few police officers. However, violent criminals tend not to prosecute expatriates because the police are more likely to investigate these crimes than crimes committed against locals. Please note that you, as a foreigner, may not be allowed to travel in some parts of Myanmar, especially in some border areas.
The police and emergency medical phone number is 199 and the fire department number is 191. Always follow instructions, obey the law, and contact your embassy after reporting a crime for further advice and assistance.
If you are going to move to Myanmar and you have financial goals, you can easily contact a financial advisor to help you with all your needs. If you are looking for an online consultant, please check this form and apply if you find it necessary. Let's now understand who is a financial advisor and what he can offer you.
Who is a financial advisor?
Financial advisors are experts in managing personal money. They do everything from developing an emergency fund plan to compiling complex investment portfolios. They also play the role of educators, introducing their clients to the financial products available on the market.
In addition, financial advisors charge a small fee for their services. For people who are unfamiliar with the market or do not have enough time to manage their investments, financial advisors can help.
A financial advisor plays several roles, from portfolio planning and building to ongoing portfolio monitoring. In addition, financial advisors use their knowledge of the market to create a suitable portfolio that meets the requirements and goals of their clients. They do everything from savings and insurance planning to investment and tax planning. They also monitor clients' investments to check the portfolio regularly.
Financial advisors acquaint their clients with the market and the financial products available on the market. First, they tend to talk about lighter topics like savings and budgeting.
Financial advisors often use financial questionnaires. This is necessary in order to know what are the assets, liabilities, financial liabilities, income and expenses of your customers. Thus, with the help of the questionnaire, a conclusion is made about the client's ability to take risks. Based on this, financial advisers advise their clients.
Personal financial advisors typically do the following:
• Schedule meetings with clients in person to discuss their financial goals.
• Respond and inform clients about investment options and potential risks
• Help clients plan for specific circumstances, such as education expenses or retirement.
• Monitor customer accounts and determine if changes are needed to improve account performance or adapt to life changes such as marriage or having children.
• Explore investment opportunities
While most financial advisors offer advice on a wide range of topics, some specialize in areas such as retirement or risk management.
After investing, the client should receive regular investment reports prepared by his financial adviser. They track the client's investments and meet with each client at least once a year to brief them on potential investments. They may adjust the financial plan during this time due to changing client circumstances or due to changing investment options.
Some financial advisors are licensed to directly buy and sell financial products such as stocks, bonds, insurance, and other securities. Depending on the agreement they enter into with their clients, advisors may have clients' permission to make decisions about buying and selling stocks and bonds.
Reasons to hire a financial advisor in Myanmar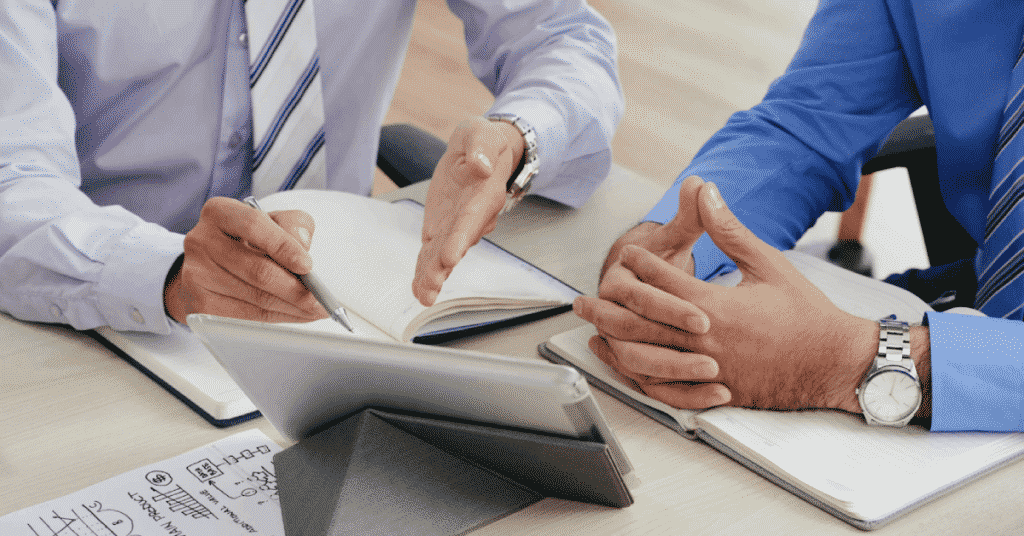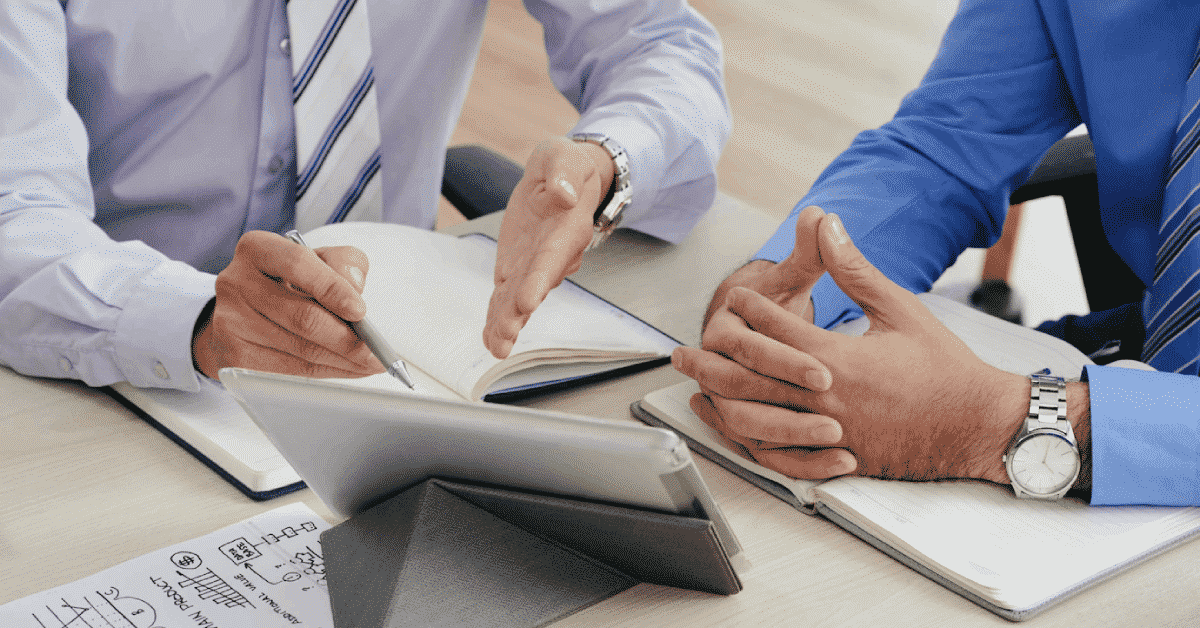 Financial advice is not only for rich people; it can be useful to anyone with any budget. This can help you protect and grow your assets, get the most out of your investment and secure a long-term future for you and your family.
To help plan your expenses and save
To secure your long-term future, you need to build assets—first to get through the rainy days, and then to pay for vacations and luxuries. The first step is to plan your spending so you can start saving, and the second step is to plan those savings to make the most of your wealth. Regardless of the amount, a financial advisor will analyze your situation and find the best starting point for you.
To help you plan for your retirement
Once your short term savings needs are met, you can start thinking about the long term. Most people these days understand that they cannot rely on the state any more than on absolute grounds. Retirement planning is not an easy task, and there are many different options. A financial advisor will not only help you understand the many rules and product options, but will also help you build a portfolio that maximizes your long-term prospects.
To help you achieve your investment goals
As you move forward in life and your assets and incomes begin to grow, you may begin to think about how to improve your situation, not just strengthen it. This can mean anything from early retirement to private school fees. Whatever your goal is, a financial advisor can help you evaluate its possibilities and plan with you to achieve it.
Find the right mix of assets
Investing is not only a defense against potential disadvantages, but also a desire for maximum growth. High returns often come with high risk, and not everyone likes the idea that their investment could drop a third or more overnight! Before making a recommendation, a financial advisor will carefully assess your risk appetite. They also ensure that you don't put all your eggs in one basket, helping you to diversify not only across asset classes, but also across accounts, individual funds, and product providers.
Local Financial Advisors
Typically, local financial advisors may be from banks or individuals. Let's see what banking advisors can do for you. The bank's financial advisors help their clients determine how best to manage their money through short and long term investment planning.
Most of them have bachelor's degrees in areas such as finance, accounting or business and have completed relevant courses such as risk management, taxes and estate planning. Certain positions, such as positions involving the sale of stocks and bonds, require licensing, and professional certifications are useful for career advancement.
Banking financial advisors may work as advisors to the bank through which they work or to individual and corporate clients of the bank. In either case, a financial advisor works closely with their clients to determine how best to manage their money and assets.
Planning for self-financing is great, but seeking professional help takes your money strategy to the next level. A bank financial advisor is a person who ideally has gained years of study, education and experience in everything related to finance. They can significantly affect the quality of your financial choices, apart from trying to sell banking products and instruments.
The bank's financial advisor must collect personal and financial information about you and use that information to help you plan for your current and future needs. Your financial planner should take the time to understand your goals and formulate a long-term financial plan for you before making any recommendations.
Anyone who starts talking about a financial product before asking about your situation or financial goals is most likely a salesperson or investment advisor. Often a financial advisor can also be a financial planning and investment advisor, but not vice versa.
Online Financial Advisors
This is by far the best option. The concept of having an online financial advisor is a relatively new concept.
This is a model that has successfully proven itself in all developed countries. Generations X and Y are accustomed to interacting with people online. Whether you share selfies with friends and family on Facebook and Instagram, or video calls on Skype, we are open to daily online communication with those who matter to us.
So here's the question: if your friends and family are online, why isn't your financial advisor? Here are some of the benefits of being an online financial advisor to tell you the benefits of being a financial advisor who is using technology and wants to connect with you.
The lowest prices on the market
One of the biggest advantages of being an online financial advisor is the cost. Financial advisors and other service professionals typically own and rent trendy offices in prime locations.
The luxurious offices you see can certainly make a good first impression, but they are also very expensive and come at a price. With an online financial advisor, your office is your own sofa and laptop. They don't need to rent fancy offices – they want a beautiful website with useful information that can be cheaper than a bank or local financial advisors!
If you are currently working with another financial planner, we strongly encourage you to review and compare the fees you pay with ours.
We can provide you with quality advice from the comfort of your own home, and we are quite confident that we can do it for less.
Real person in front of you
When people hear about online financial advisors, they immediately think of robots. It doesn't sound good anyway, because no one wants to trust a robot with their funds.
There are also articles showing the disadvantages of having a Robo-Advisor. A robo advisor will not be able to help you when the markets are crashing or when you need to demand your plan B.
With us you can be sure that you are working with a real person with real families and real qualifications in the field of financial planning.
It is important to note that you are working with people who are experienced and understand that working with money is a very emotional thing that requires a human element.
Comfort from your home
Today we all value comfort and time, because time is money. You can talk to a financial advisor online from the comfort of your home! You don't have to get in your car and try to find a parking space.
No need to take crowded public transport. We can meet you wherever you have time, in a taxi, in the kitchen during a meal, at the office, on the beach in the Maldives or if you need advice. If you have a gadget that can be connected to wi-fi, we can advise you.
In case you came to Côte d'Ivoire as an expat and want to move on, and you have several financial plans that need to be implemented, the help of a professional financial advisor will never bother you, on the contrary, he will give you valuable advice, how to manage your own funds, how to invest and how to send money at minimal cost.
A financial advisor can help you with the following strategies:
• Pay off your mortgage faster
• Save money and increase your assets
• Boost your super balance with effective tax strategies
• Protect your income
• Create an investment portfolio
• Give your kids a head start and help them secure their future
When it comes to your finances, planning is key. Once you have set your goals, a financial advisor will help you map out a practical path to achieve them. Financial planning also encourages you to protect your progress along the way.
How to choose a financial advisor?
Learn about different financial advisors
What is a financial advisor? This job description includes more responsibilities than you might think, so make sure you know a little more about what you're looking for.
Some financial advisors are like coaches. They can help you make major financial decisions and teach you how to spend, save, and borrow properly.
Other financial advisors provide high-level investment management for the richest individuals and businesses.
Determine why you need financial advice
Finding the right financial advisor will be easier once you decide why you need one.
Are you at the very beginning of your career and want to know how much and how to save for your financial goals? Are you paying for your child's education or handling finances during a divorce? Chances are there is an advisor for your particular situation.
Meet potential financial advisors or brokers
Once you've identified a few potential consultants in your area or city that match your needs, start calling and making appointments.
The advisor makes money in a variety of ways – such as commissions on product sales, an annual percentage of the investor's assets, or an hourly rate – so don't be afraid to ask for details.
If the consultant doesn't want to discuss these details, don't be afraid to move on to someone else.
The most important thing is that you understand what is happening in your financial life and feel free to ask questions until you understand the details.
Pained by financial indecision? Want to invest with Adam?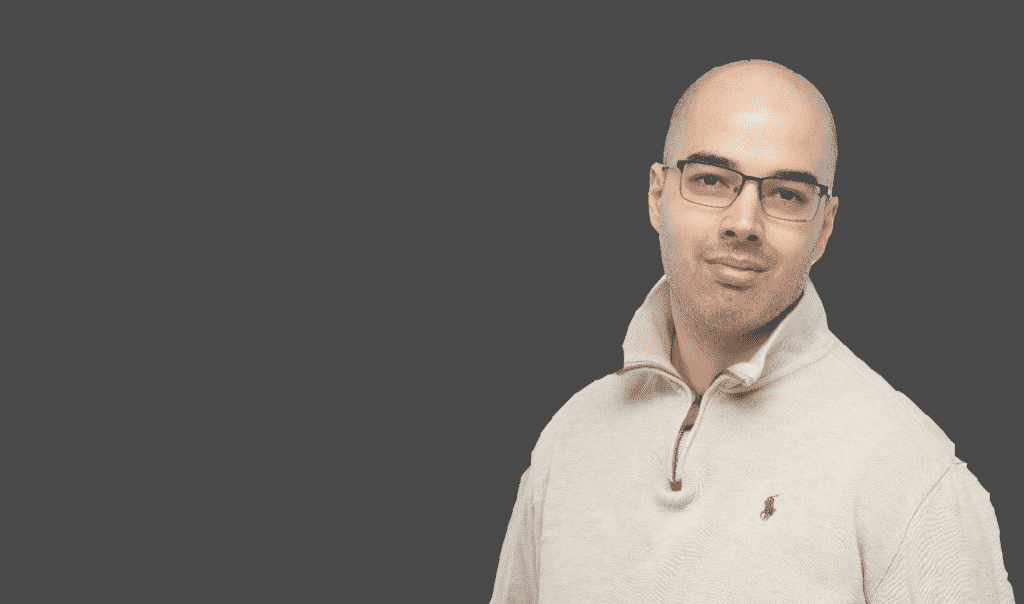 Adam is an internationally recognised author on financial matters, with over 693.5 million answer views on Quora.com, a widely sold book on Amazon, and a contributor on Forbes.