Expat financial advisor in Pakistan – that will be the topic of today's article.
I will compare some of the options available locally, alongside more portable, online, and international options like what we offer.
For any questions, or if you are looking to invest as an expat, you can contact me using this form, or via the WhatsApp function below.
It makes sense to have a portable option as an expat, as opposed to a localized one, and that is something we specialize in.
Introduction


Pakistan is a country in the south of Asia. The Islamic Republic appeared in the late 40s of the 20th century after the partition of British India. It has borders with four Asian and Middle Eastern states. There is access to the Arabian Sea. Islam is the official religion. It is a mixed republic.
The state includes regions, counties, and provinces. The main directions in the economy are agriculture, the export of textiles, carpets, leather goods, and rice. One of the main buyers is the United States. The main part of the population is Punjabis, in second place are Pashtuns, in third place are Sindhi.
Pakistan is a country with a very low standard of living. The social situation in the state is unfavorable and among the countries of the World, occupies one of the last positions. The life expectancy of the population of the country barely overcomes the sixty-year milestone, and there are fewer women in the country than men, which is associated with their hard life.
In the country, less than 3% of the population are well off, more than a third live in poverty, and the rest are simply poor. The unemployment rate in Pakistan is 15% and the average wage is around US $ 50 per month. The population of the Islamic Republic has a very low literacy rate. According to statistics, more than half of Pakistani children graduate from primary school. The need to make money is a priority for the country's young citizens.
Living in Pakistan can give you an insight into one of the newest republics in the world and life associated with the Muslim majority. In this part of the guide, we will tell you more about healthcare, transportation, and education in Pakistan.
The landscapes and architecture offered in Pakistan are attractive and even breathtaking. Although the national sport is known as ice hockey, it is widely believed that the most popular sport in the country is cricket.
However, expats planning their lives in Pakistan should be aware that crime rates are known to be particularly high, as Pakistan is frequently featured on international lists for crimes such as murder and other violent crimes. The emergency number is 112, but it is only accessible from mobile phones.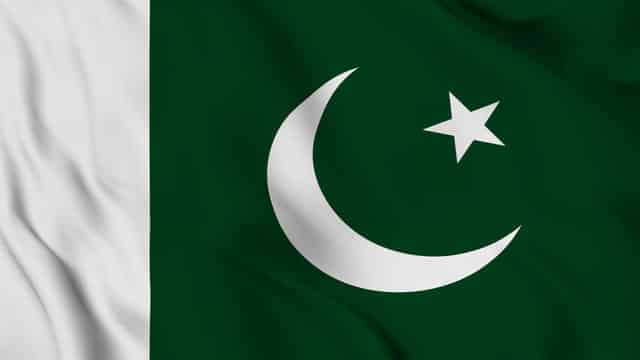 Healthcare in Pakistan
People living in Pakistan can face some difficulties when it comes to healthcare. Currently, health care is served by about 188 million people in 13,000 medical institutions. The country as a whole is working towards a much healthier future, in areas such as dentistry and nursing. However, this does not change the fact that in most of Pakistan's poorest areas, health facilities are few and far between.
You can find adequate health care in populated cities, but free public health services are extremely limited. Private health care and insurance are available at high prices, although a number of companies in Pakistan have begun providing health insurance to workers.
Education in Pakistan
The quality of education provided in Pakistan varies by location. Literacy is only 28% in some of the poorer parts of the country. However, Pakistan offers a similar education system to most Western countries with primary, secondary, and high school leading to the university. There are 203 accredited university institutions in Pakistan that offer degrees ranging from modern languages ​​to space technology. English is widely spoken, with 439 international schools that provide a variety of education.
Transport in Pakistan
Pakistan's transport system is still under development. Recently, new infrastructure has led to increased mobility. Extended highway systems were put in place by the British Raj before the end of World War II. Over the past 30 years, Pakistan has introduced new additions to its infrastructure, including major highways, airports, and seaports. All of this has had a dramatically positive impact on domestic and international trade.
With 138 domestic airports and 10 international airports, accommodation in Pakistan is also simplified. Trains are another efficient way to get from point A to point B, with many domestic services and international rail connections to India, Turkey, and Iran. There is even a rail link to China, postponed for the future.
The capital of Islamabad can now count on a monorail system that will greatly simplify travel around the big city. A number of major cities, including Lahore, have their own bus transit services, which often have dedicated lanes to avoid congestion.
Expats who plan to drive on their own while living in Pakistan will be able to do so for six months if they have an international license, then they will need to purchase a Pakistani license.
Pakistan's economy
Pakistan is the 24th largest economy in terms of GDP in PPP (2019). Pakistan ranks 42nd in 2019 nominal GDP. Pakistan's nominal GDP was $ 284 billion (IMF data for 2019). PPP GDP – $ 1.2 trillion (IMF data for 2019), and the GDP per capita was $ 1,284.
Pakistan is a developing agro-industrial country, one of the eleven countries that, along with the BRICS countries, have the greatest potential to become one of the largest economies in the world in the 21st century.
But even its poorness, Pakistan is still a good place to invest, to found a business, and there are many investors who may be interested in this country. The country is not the best alternative for moving and living there, because it's enough poor and there are better countries with better salaries.
Anyway, let's discover some of the best reasons that can be considered before investing in Pakistan.
Pakistan, located in South Asia, is the second-largest market in the region. First of all, low competition and a fast-growing economy are just some of the advantages that attract the interest of foreign investors. However, despite its size, it is still relatively unknown to foreign companies and investors. In this article, we present you with 10 top reasons why you should invest in Pakistan.
Strategic location
Pakistan, with a total area of ​​almost 800,000 square kilometers, is the 36th largest country in the world.
Its neighboring countries include Iran, India, China, and Afghanistan. Hence, this makes Pakistan a good place to do business in sectors such as agriculture and trade. Its location next to China and India allows Pakistan to be a key player in regional development.
Continuous GDP growth
The Pakistani economy is experiencing notable GDP growth. As a result, Pakistan's GDP increased by 5.28% in 2017, making it one of the fastest-growing emerging markets in the world. Their main industries contributing to this growth are textiles, apparel, agriculture, and building materials.
Increased inflow of foreign investment
Unlike many other similar markets, Pakistan strongly encourages foreign direct investment (FDI). To attract more foreign direct investment, the government has made it easier to start a business here and is also offering several investment incentives for foreign investors.
Likewise, the government's efforts are beginning to bear fruit as foreign direct investment slowly grows. In addition, FDI in Pakistan is expected to grow by 17.2% between 2018 and 2020.
So Pakistan can be a strategic place for making an investment, but how you will do that? Usually, expat investors are not familiar to the country and the processes completed there, so every foreign investor should have a financial advisor, either local or online, to first of all be aware of everything related to finances, in case of questions get a quick answer, and secondly have someone who will give valuable advice on how to invest your money to gain the maximum from it.
Who is a financial advisor?
Financial advisors are experts in personal money management. They do everything from developing a contingency fund plan to building complex investment portfolios.
They also play the role of educators, educating their clients about the financial products available in the market.
Moreover, financial advisors charge a small fee for their services. Individuals with no market knowledge or insufficient time to manage their investments can benefit from the help of financial advisors.
A financial advisor plays several roles, from planning and building a portfolio to continuously monitoring it.
In addition, financial advisors use their market knowledge to create an appropriate portfolio that meets the requirements and goals of their clients.
They do everything from savings and insurance planning to investment and tax planning. They also monitor clients' investments in order to regularly review the portfolio.
Financial advisors inform their clients about the market and financial products available in the market. First, they tend to talk about lighter topics like savings and budget. They also tend to understand the financial condition of their clients, their needs, and financial goals before proposing investments to them.
Financial advisors often use financial questionnaires. This is necessary in order to know what the assets, liabilities, financial liabilities, income, and expenses of your clients are. Thus, using the questionnaire, they conclude about the client's ability to take risks. Based on this, financial advisors give their predictions and strategies to their clients.
What does a financial advisor do?
A financial advisor assists in developing an investment strategy by managing and minimizing risks and creating long-term wealth. Financial advisors develop an individual plan that meets the financial goals of the investor.
In addition, they are qualified and certified consultants with diverse backgrounds. Hence, they help investors understand where and why their investments are going. In other words, a financial advisor can carry out complete financial planning. Financial planning includes everything from budgeting to investing and retirement savings.
Should you hire a financial advisor?
Yes, if you are not familiar with all financial products in Pakistan, or you want to make an investment there. Typically, a financial advisor will charge between 0.5% and 1% of the portfolio value.
For investors who are not versed in the range of financial products and want to invest, choosing a financial advisor is the best option.
However, investors who are aware of the products and do not have time to monitor them regularly can also appoint a financial advisor. They will help you periodically monitor and review your portfolio to keep up with changing market scenarios.
What is the difference between a local and online financial advisors?
To understand this you should continue reading, we will review each type and give you a clear vision of what you will need in Pakistan.
Local financial advisors
The difference between a local financial advisor and other types of financial advisors is actually the difference between a professional service approach and a product-specific approach. Of course, a wealth of local experience is an advantage.
Having a local financial advisor has one key benefit. Selecting a local financial advisor allows you to meet with someone who will advise you according to the rules of a particular location.
National firms cannot afford this. Even if you are comfortable doing business online, there will inevitably be times when you want to meet and speak honestly with the person who is giving you advice.
Other financial consulting companies usually divide their workload into separate departments. Your "advisor" is most likely an account manager who acts as a buffer between you and some of the other people in the back office who are actually doing the work.
Your "planning" probably comes from the planning department; your investment analysis most likely comes from an analyst who is far from what really matters in your life, and those who actually implement the strategy usually see you as just a bunch of "purchases" and "sales" that they make each shopping day. You simply won't be able to meet with a real "advisor" because these responsibilities have been divided among several people in different offices.
On the other hand, you should be able to meet with a consultant if you choose an independent service-oriented consulting firm. Again, hiring a local financial advisor is optional, but for most, face-to-face meetings bring a host of benefits.
Most "consultants" at large financial companies such as banks will receive some or all of their compensation for selling you a product, be it stocks, bonds, mutual funds, insurance policies, or annuities.
This creates an inevitable conflict of interest. The securities laws in this country recognize this fact and require these "advisors" to be at a lower level. This is called the "suitability" standard, which means they only need to consider whether the products they sell are suitable for your broad investment profile.
The highest standard is the "fiduciary" standard. An independent consultant, whether online or local, who agrees to abide by this standard must by law always put your best interests first.
These consultants never sell products, take commissions, or do anything else that might cause a conflict of interest. They weigh all the factors in your situation before making any recommendations. Their advice is 100% objective. Whether you hire a local financial advisor or not, what really matters – is that they are objective and put their clients in the first place. Speaking of online financial advisors, let's talk a little about them.
Online financial advisor The online or virtual financial advisor is the new concept of this century. The online advisor helps clients select investments and develop short and long term financial planning strategies.
In this role, you usually do not meet with your clients in person; you communicate with customers through phone calls, email, video conferencing, and chat applications.
The job of a financial advisor includes assessing the current financial condition of your clients by reviewing their assets, investments, and other financial decisions they have made, such as retirement plans and life insurance policies.
After you have estimated their finances, you define an investment and budget plan to meet your client's financial goals.
The plan may include regular savings deposits to increase their emergency funds, open college accounts for children, or invest in retirement plans. Below are some benefits you will get working with an online financial advisor.
Save your time and money
You never have to break off your day or travel to get to a meeting. Everything is through Internet, starting with weekly meetings and finishing with documentation. Of course, all of it will be confidential and secured. This means not printing documents or written meeting notes.
Easier to be true
In a stuffy office, you might be hesitant to tell your financial planner that you want to save money on a botox party or calf implantation. Looking at a suit in a conference room, it is difficult to interrupt a jargon-filled speech.
Joining a virtual meeting from a familiar location makes it easier to honestly talk about your situation, goals, and things you don't know about. And to be successful in your financial game plan, you must be honest with your financial planner. With us, every online financial planning meeting is non-judgmental and easy-to-follow advice is our bread and butter.
Online communication is still good
Virtual advice should also not be confused with a high-end call center or low-value customer service center. It is not a digital edition. Rather, it is a continuous delivery of financial advice model that replaces the personal consultant and offers a different value proposition for a specific segment of consumers.
Actually, the ideal experience is pretty simple – you want to feel like you're chatting with a good friend who's just talented about money. There is no need for a large conference room.
They're on your side, they're fun to talk to, and they cover everything you need to know in easy-to-understand terms. Because if you are truly an expert, can't you drop the jargon and just explain things? We think so.
A virtual tip should also not be confused with a high-quality call center or service center for low-value customers.
How to choose a financial advisor?
Learn about various financial advisors
What is a financial advisor? This job description includes more responsibilities than you think, so make sure you know a little more about what you are looking for.
Some financial advisors are like coaches. They can help you make basic financial decisions and teach you the right spending, saving, and borrowing habits.
Other financial advisors provide high-level investment management for the wealthiest individuals and businesses.
Determine Why You Need Financial Advice
Finding the right financial advisor will become easier once you decide why you need one.
Are you at the very beginning of your career and want to know how much and how to save for your financial goals?
Are you paying for your child's education or are you dealing with finances during a divorce? Most likely, there is an advisor for your specific situation.
Meet Potential Financial Advisors or Brokers
Once you've identified a few potential consultants in your area or city that fit your needs, start calling and making appointments.
The EA makes money in a variety of ways – like commissions on product sales, an annual percentage of an investor's assets, or an hourly rate – so don't be afraid to ask for details.
"Different payment structures can create different incentives," says Rosca. "If someone is only paid to sell an investment, it means that if they don't sell you anything, they are not making any money."
If the consultant does not want to discuss these details, do not be afraid to go over to someone else.
The most important thing is that you understand what is happening in your financial life and feel free to keep asking questions until you understand the details.
Pained by financial indecision? Want to invest with Adam?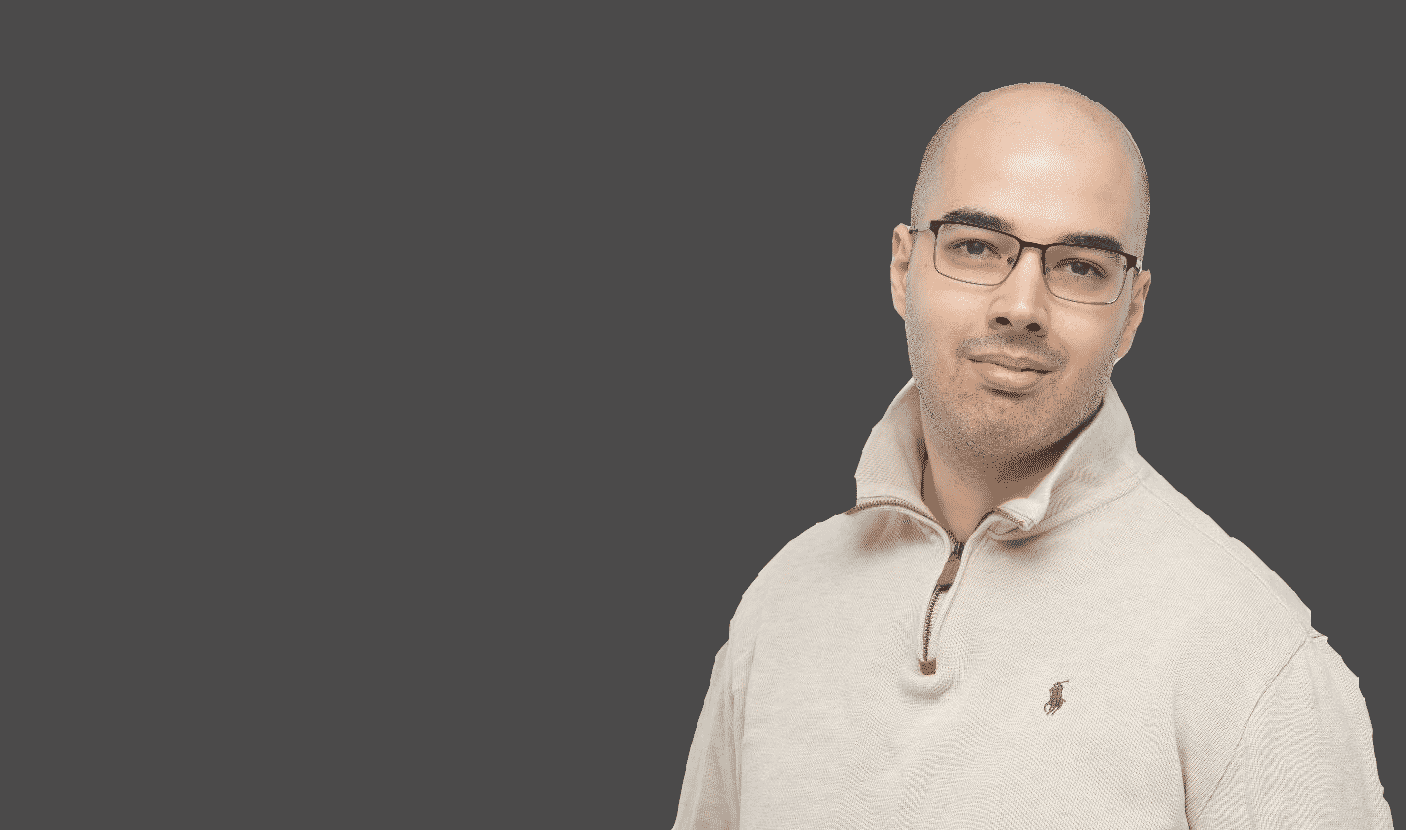 Adam is an internationally recognized author on financial matters, with over 281.8 million answers views on Quora.com and a widely sold book on Amazon