Expat financial advisor in the Gambia part 1 – that will be the topic of today's article.
I will compare some of the options available locally, alongside more portable, online, and international options like what we offer.
For any questions, or if you are looking to invest as an expat, you can contact me using this form, or via the WhatsApp function below.
It makes sense to have a portable option as an expat, as opposed to a localized one, and that is something we specialize in.
INTRODUCTION
The Gambia, officially the Republic of The Gambia, is a country in West Africa. It is the smallest country on mainland Africa, surrounded by Senegal, with the exception of its western coast of the Atlantic Ocean. The Gambia is located on either side of the lower reaches of the Gambia River, the namesake of the nation, which flows through the center of the Gambia and empties into the Atlantic Ocean.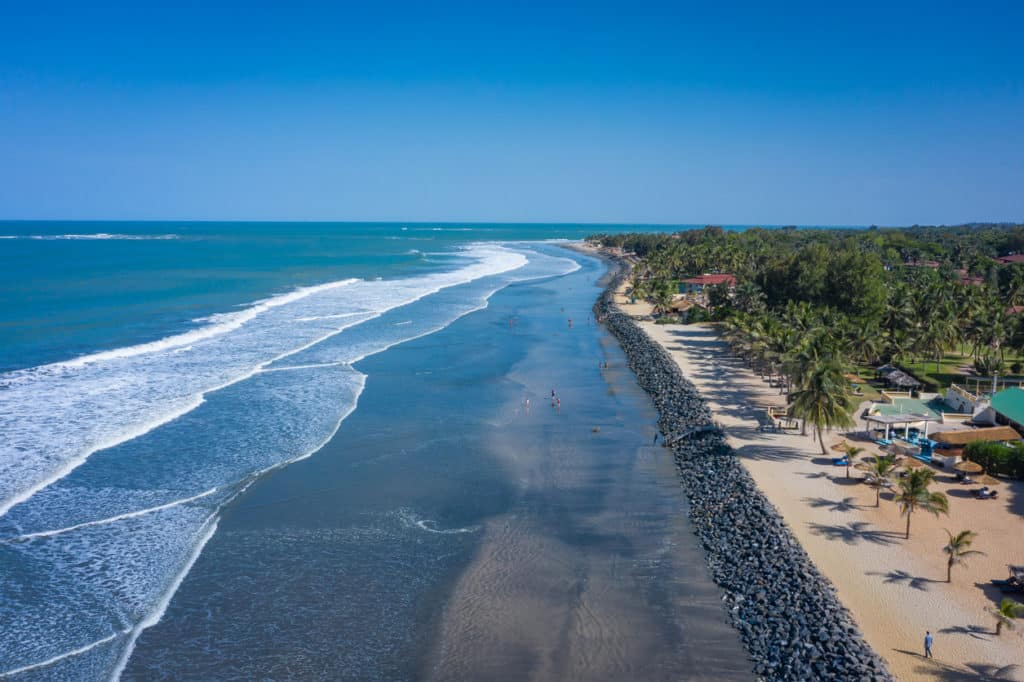 It has an area of ​​10,689 square kilometers (4,127 sq mi) with a population of 1,857,181 as of the April 2013 census. Banjul is the capital of the Gambia and the largest metropolis in the country. The largest cities are Serekunda and Brikama.
The Gambia has historical roots with many other West African countries in the slave trade, which was a key factor in the establishment and maintenance of a colony on the Gambia River, first by the Portuguese, during which it was known as the Gambia, and then the Curonians. Later, on May 25, 1765 The Gambia became part of the British Empire when the government officially took over, establishing a colony and protectorate of Gambia.
The Gambia gained independence in 1965 under the leadership of Davda Jawara, who ruled until Yahya Jammeh seized power in a bloodless 1994 coup. Adama Barrow became the third President of the Gambia in January 2017 after defeating Jammeh in elections in December 2016. Jammeh first accepted the results and then refused to accept them, which triggered a constitutional crisis and military intervention by the Economic Community of West African States, leading to his expulsion.
The economy of the Gambia is dominated by agriculture, fishing and especially tourism. In 2015, 48.6% of the population lived in poverty. In rural areas, poverty is even more widespread – almost 70%.
Economy of the Gambia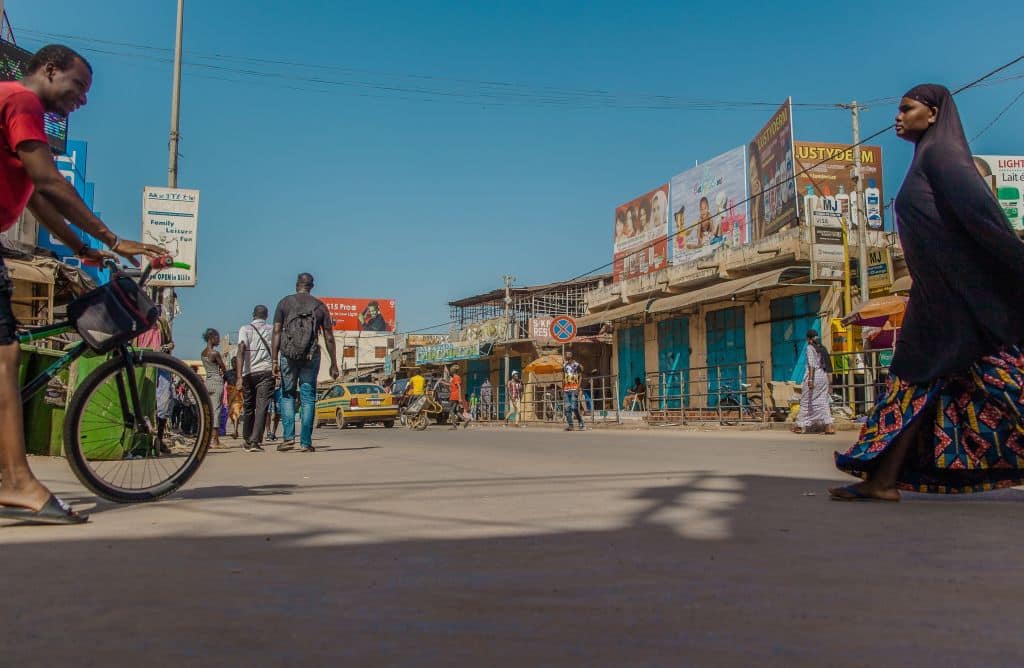 The Gambia has a liberal market economy characterized by traditional subsistence farming, historical reliance on peanuts for export earnings, re-export trade established around a seaport, low import duties, minimal administrative procedures, volatile exchange rates without foreign exchange controls, and significant tourism industry.
The World Bank has estimated the Gambia's GDP for 2018 at $ 1,624 million; The International Monetary Fund has estimated it at US $ 977 million for 2011.
From 2006 to 2012, the economy of the Gambia grew annually by 5-6% of GDP. Agriculture accounts for about 30% of the gross domestic product (GDP) and employs about 70% of the workforce. In agriculture, peanut production is 6.9% of GDP, other crops – 8.3%, livestock – 5.3%, fishing – 1.8% and forestry – 0.5%. Industry accounts for about 8% of GDP, and services – about 58%. The limited amount of production is mainly related to agriculture. Other production activities are related to soap, soft drinks, and clothing.
Previously Britain and the EU were the main export markets for The Gambia. However, in recent years, Senegal, the United States, and Japan have become important trading partners for the Gambia. In Africa, Senegal was the Gambia's largest trading partner in 2007, in stark contrast to previous years when Guinea-Bissau and Ghana were equally important trading partners.
Globally, Denmark, the United States, and China have become important importing countries for The Gambia. The UK, Germany, Cote d'Ivoire, and the Netherlands also provide a significant share of imports from The Gambia. The Gambia's trade deficit in 2007 was $ 331 million.
In May 2009, there were twelve commercial banks in the Gambia, including one Islamic bank. The oldest of these, Standard Chartered Bank, has been around since its opening in 1894, which soon after became the Bank of British West Africa. In 2005, the Swiss-based banking group International Commercial Bank established a subsidiary and now has four branches in the country.
Access Bank of Nigeria established a subsidiary in 2007, which now has four branches in the country in addition to its head office; the bank has promised to open four more. In 2008, Zenith Bank (Gambia) Limited, a subsidiary of Nigerian giant Zenith Bank Plc, was established in the country. In May 2009, the Lebanese Canadian Bank opened a subsidiary called Prime Bank.
Since 2017, China has been investing in The Gambia through its Belt and Road Initiative. China's main business in The Gambia is the processing of locally caught fish to produce fishmeal for export. The economic and environmental impacts of fishmeal production in The Gambia are controversial.
Political status
The presidential elections in December 2016 brought about political changes after incumbent President Yahya A.J. Jammeh, who ruled the country for 22 years, was defeated by Adam Barrow, the presidential candidate from the political coalition. Parliamentary elections in April 2017 resulted in an absolute majority of votes for the United Democratic Party (UDP) with 31 seats in the 58-seat National Assembly.
The former ruling party, the Alliance for Patriotic Reorientation and Construction (APRC), has been cut to five seats. As a result of local elections in May 2018, 62 of 120 seats went to UDP and 18 to APRC.
In December 2019, President Adam Barrow formed a new political party, the National People's Party, which will allow him to run for a second term in the 2021 elections. A new draft constitution that imposes a two-term limit on the presidency was presented in November 2019 to the National Assembly but then rejected by parliament in September 2020, halting key economic governance reforms.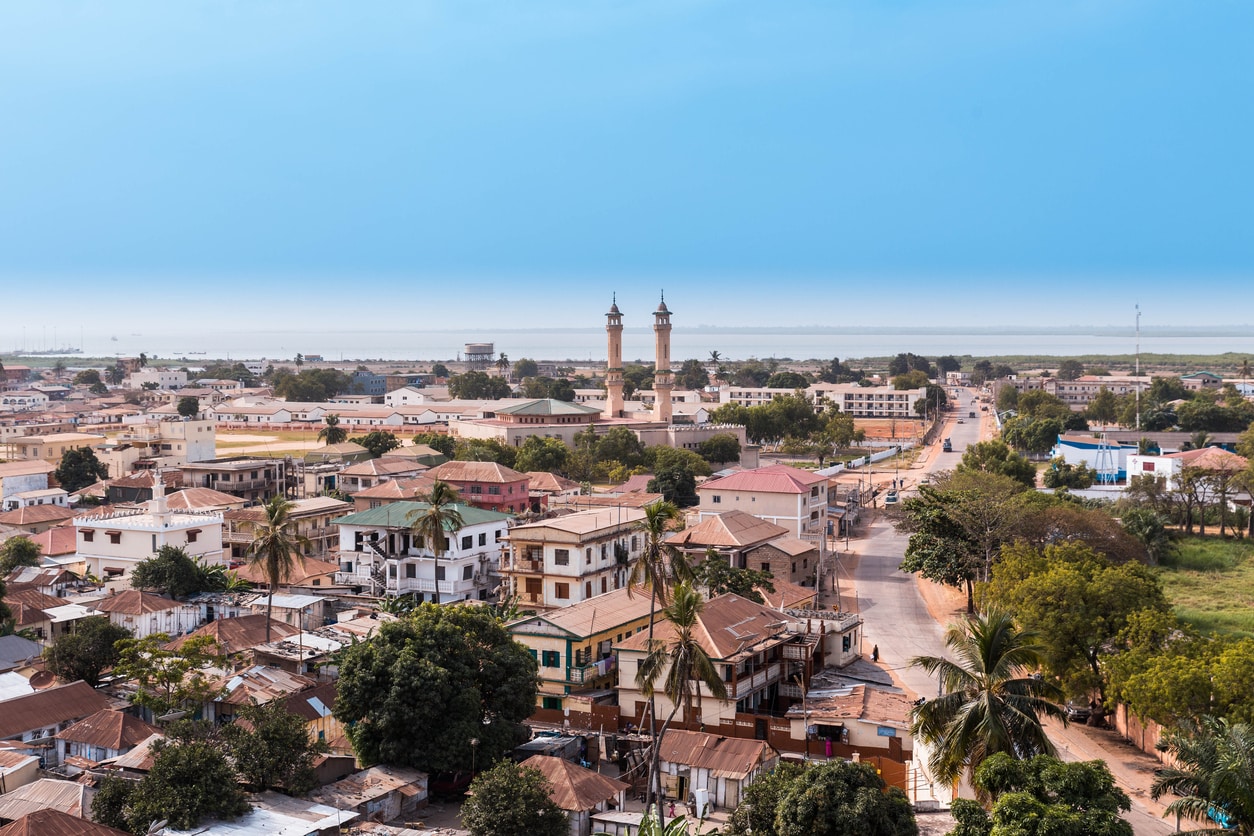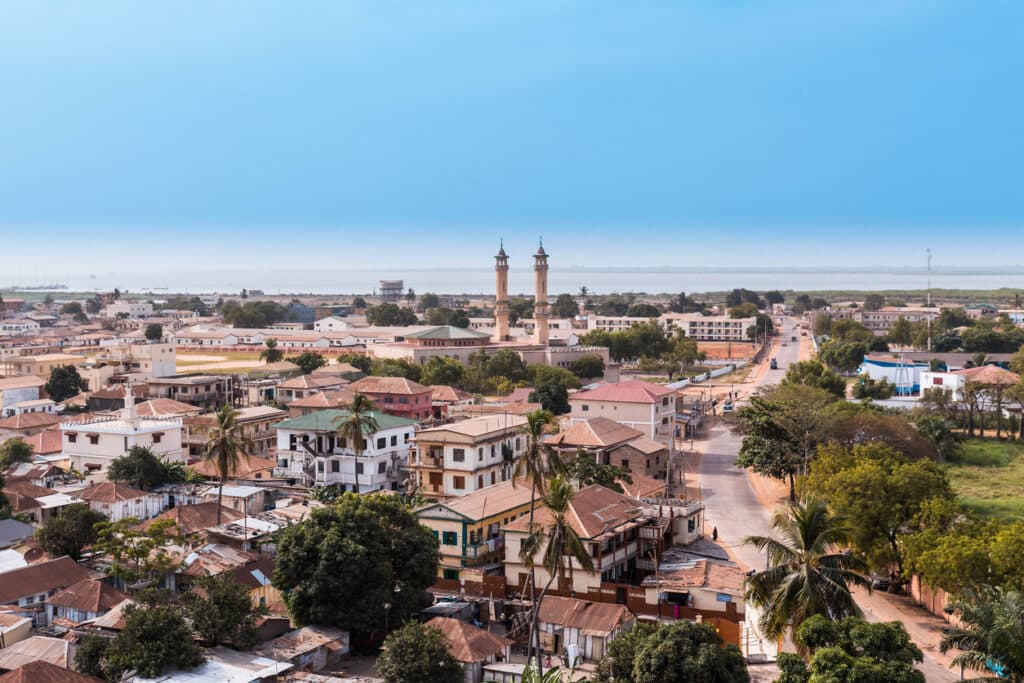 Who is a financial advisor?
Usually, a financial advisor offers you a variety of financial products and services for individuals, families, businesses, and others. Most often, a long-term relationship is established with a consultant, which includes ongoing services such as investment portfolio management and annual financial planning reviews.
While almost everyone needs financial advice, products, and services from an early age, a relationship with a financial advisor usually begins when both parties are mutually beneficial.
Knowing when this total benefit threshold has been exceeded depends on several factors, such as the complexity of the client's financial life and, for example, the amount of funds that need to be managed.
Fortunately, most financial advisors offer advice free of charge, and it is during this consultation that mutual benefits can be determined. In the event that there is no mutual benefit yet, a good counselor will still offer some guidance on what steps you can take to meet the needs in your financial life that are appropriate for your current situation.
Several reasons to use a financial advisor
Financial advice is not only very wealthy, it can be helpful to everyone. It can help you protect and grow your assets, and can help you get the most out of your investment, and ensure a long-term future for you and your family.
To help plan your expenses and save
To secure your long-term future, you need to create assets – first to survive rainy days, and then to pay for holidays and luxury goods. The first step is to plan your expenses so you start saving, and the second step is to plan those savings so you can build your wealth as efficiently as possible. Regardless of the amount, a financial advisor will analyze your situation and find the best starting point for you.
To help you plan your retirement
Once your short-term savings needs are met, you can start thinking long-term. Most people these days understand that they cannot rely on the state more than on absolute foundations. Retirement planning is not easy and there are many different options. A financial advisor will not only help you understand the many rules and product options, but will also help you build a portfolio that maximizes your long-term prospects.
To help you achieve your investment goals
As you progress through life and your assets and income start to rise, you may start thinking about ways to improve your situation, not just strengthen it. This can mean anything from early retirement to private school tuition fees. Whatever your goal, a financial advisor can help you assess what is feasible and plan with you to help you achieve it.
Find the right combination of assets
Investing is not only about protecting against potential disadvantages, but also about striving for maximum growth. High returns are often associated with high risk, and not everyone likes the idea that their investment could drop by a third or more overnight! Before making a recommendation, a financial advisor will carefully assess your attitude to risk. They also ensure you don't put all your eggs in one basket, helping you diversify not only across asset classes, but across accounts, individual funds, and product providers.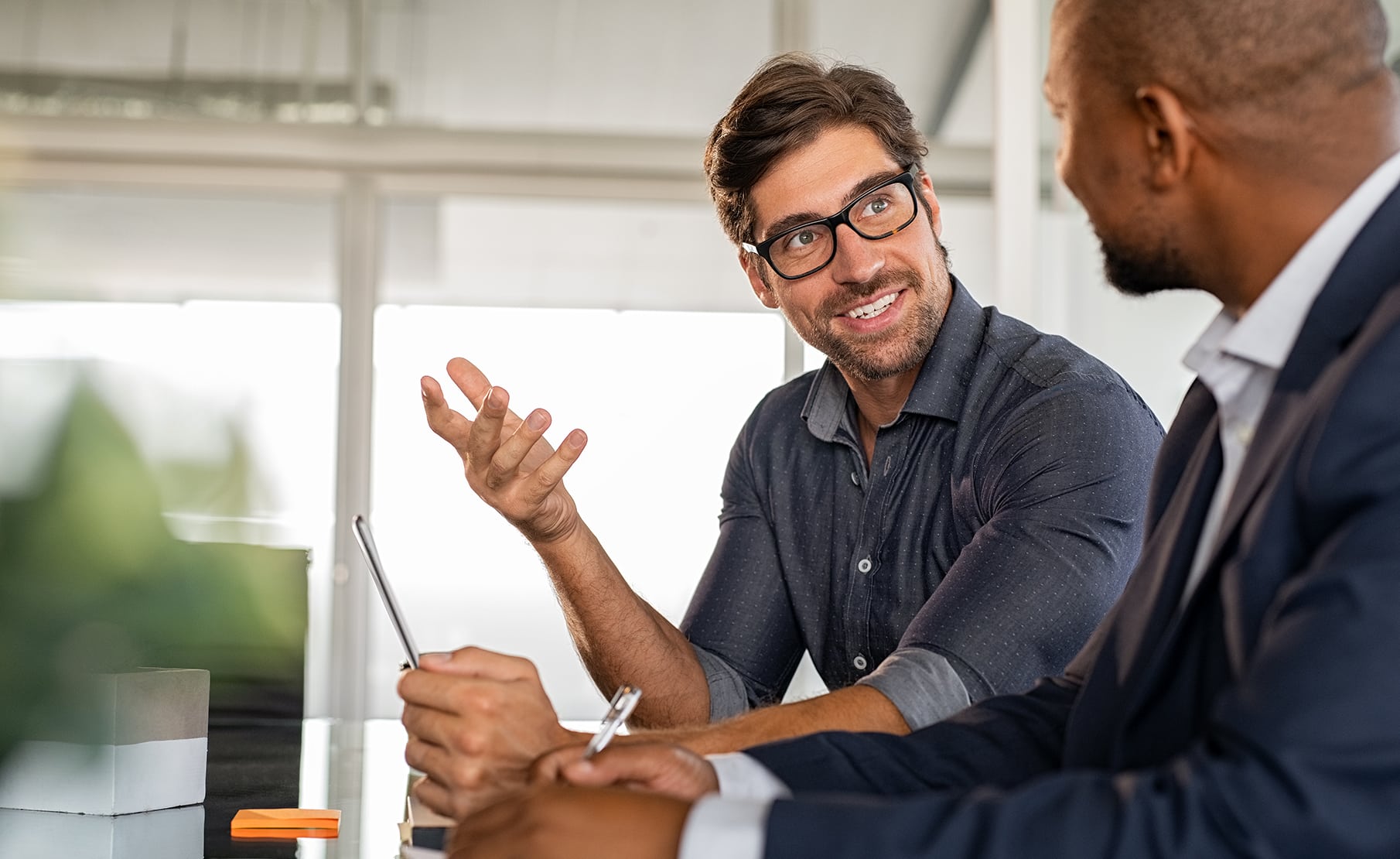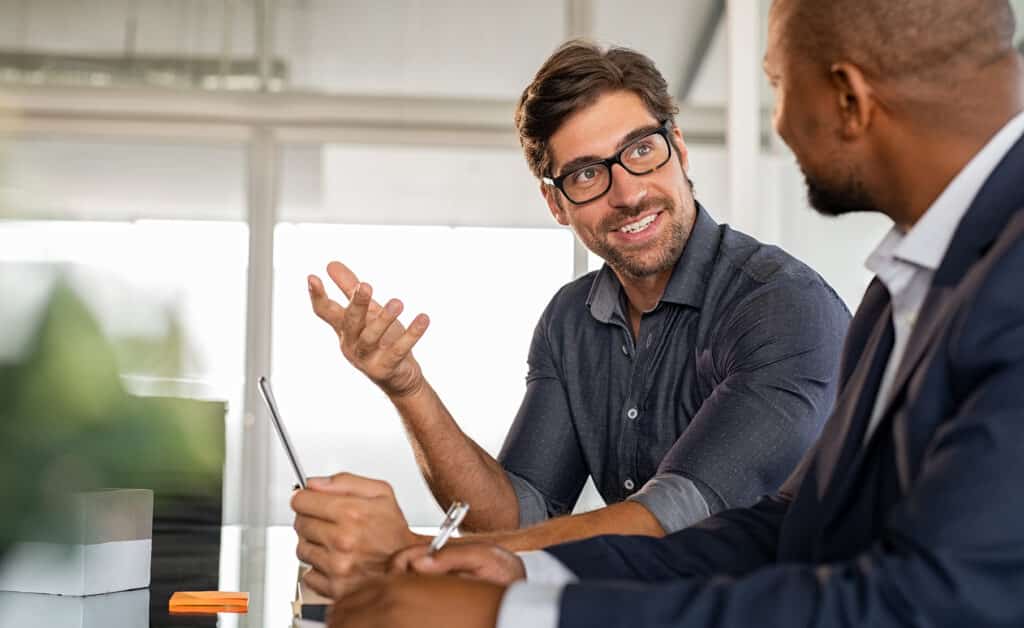 Local financial advisors
Financial advisors from the Gambia can assist you in many financial transactions, from opening a simple bank account to making large investments in their country. Their experience and knowledge cannot be less than the skills of any other financial advisor, so the main advantage here is that they are locals and they have a local financial education, they are very familiar with all the rules that are used in the Gambia, which is excellent a tool and an excellent investment for your future financial goals.
But when choosing, for example, a bank financial advisor who is also considered local, keep in mind that his main goal is to sell you a banking service or product. In fact, this is not their fault, but in any case it will entail additional costs and may not be necessary at that time. With the help of a bank advisor, it is recommended to open only a savings or investment account with a bank, therefore, as a foreigner, you may need the assistance of a bank financial advisor, but nothing more.
To be clear, they may offer you their mortgage options with attractive rates, but either way, keep your primary goals in mind and move forward with that in mind. For additional financial goals, you can contact an individual consultant or online, which may be more effective than other options on the market.
Above all, individual consultants and online consultants put their clients first and do their best to achieve their financial goals quickly and efficiently. Accordingly, they may charge small fees and commissions, but offer good strategies, make sure all your documentation is safe.
Pained by financial indecision? Want to invest with Adam?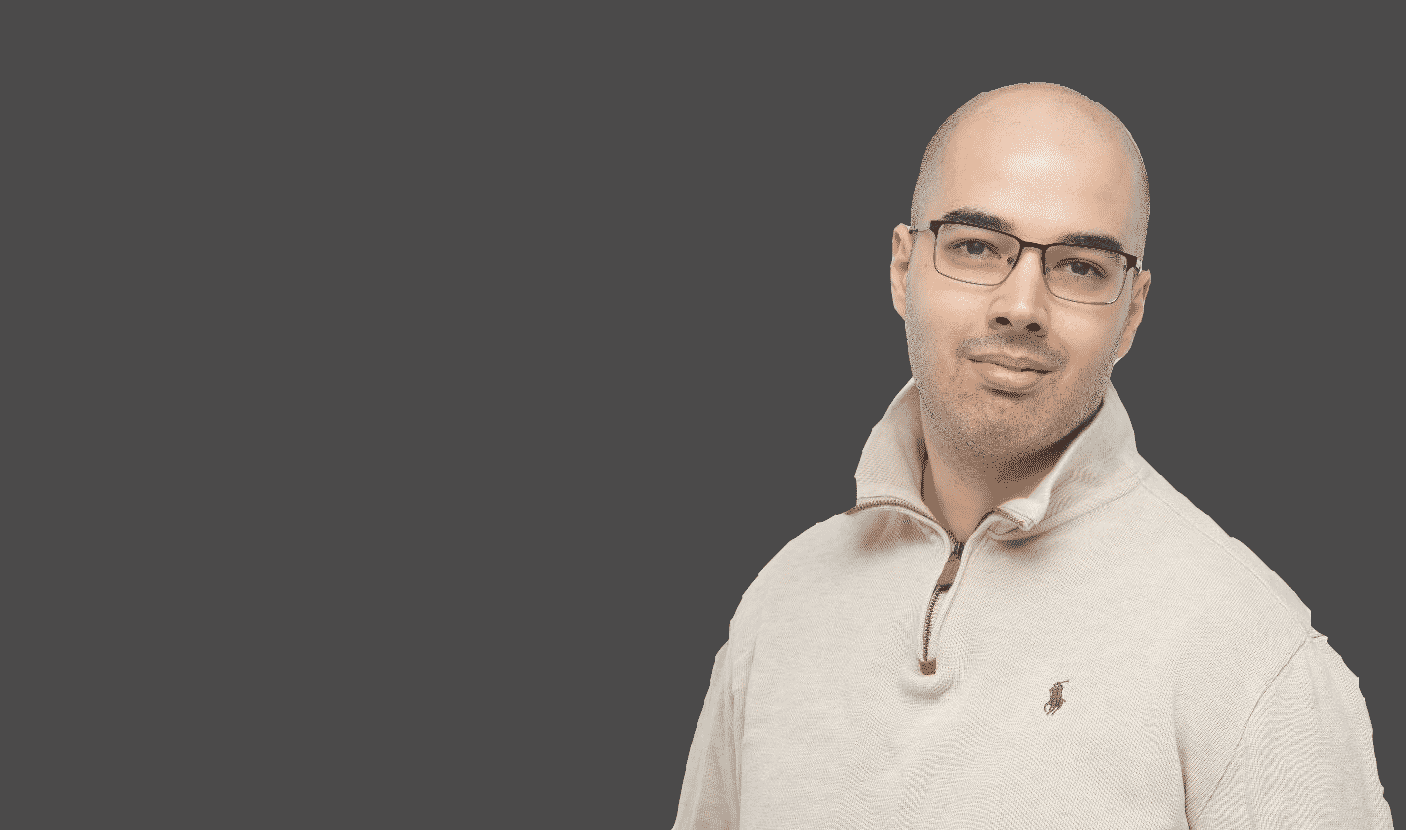 Adam is an internationally recognised author on financial matters, with over 344.1 million answers views on Quora.com and a widely sold book on Amazon