Expat financial advisor in Zambia – that will be the topic of today's article.
I will compare some of the options available locally, alongside more portable, online, and international options like what we offer.
For any questions, or if you are looking to invest as an expat, you can contact me using this form, or via the WhatsApp function below.
It makes sense to have a portable option as an expat, as opposed to a localized one, and that is something we specialize in.
Introduction
Zambia is a huge, landlocked, rich of different resources country with largely populated land in the center of southern Africa. It shares borders with eight countries (Angola, Botswana, Democratic Republic of the Congo, Malawi, Mozambique, Namibia, Tanzania and Zimbabwe) that serve as an expanded market for its goods.
Zambia is undergoing a great demographic shift and is one of the youngest countries in the world in terms of average age. The urban population of the country is estimated at about 17.9 million, between, the number is growing rapidly (2.8% per year), which is due to its high birth rate, with the result that the population doubles approximately every 25 years.
This trend is expected to continue as the majority of the young population enter reproductive age, putting further pressure on demand for jobs, health care and other social services.
Zambia is located in Central Africa and borders with such states as the Democratic Republic of the Congo, Tanzania, Mozambique, Malawi and a number of disadvantaged countries on the black continent. Along the western and southern border of Zambia flows the majestic Zambezi River, teeming with colorful waterfalls, among which is the famous Victoria Falls.
The country is landlocked, but it has really amazing tropical nature and a rich supply of natural resources, but which does not affect the country's economic status. To this day, over 80% of the local population lives below the poverty line, with about the same number of people employed in agriculture.
Zambia is cultivating corn, sugarcane, rice, sunflowers, peanuts, coffee, cotton, tobacco and other crops. Livestock raising is widespread. Smaller part of residents have jobs in the mining of copper ore and other metals. In recent decades, tourism has been actively developing in the republic, bringing significant income to the state budget.
Nevertheless, the country still has a lot of problems associated with an extremely low standard of living. A large number of the population was infected with the immunodeficiency virus. According to this indicator, Zambia ranks 7th in the world. In many African countries, medical services are far away from the health care we are expecting, and the percentage of illiteracy is enough high.
The average life expectancy is only 38 years. The main religion is Christianity, but as in many countries there are also Muslims and Hindus, even those who follow faithfully to the old pagan rituals, with shamans, voodoo and other ancient traditions. There are no permanent residents with white skin, even in the largest cities of the country.
If you want to move to Zambia, a visa will be required, which should be issued in advance. Customs have restrictions on the export of ivory products, as well as a ban on the export of skins of wild animals.
There are no direct flights to Lusaka Central International Airport from countries representing the post-Soviet space, so all flights are carried out with a transfer in major European cities. In addition to the capital, the main airports in Zambia are located in the cities of Livingstone, Mfuwe, Ndola, and Kasama.
Economic status of Zambia
After 15 years of significant social-economic development and middle-income status achieving, we can say that Zambia's economic performance was upgraded in recent years. Real gross domestic product (GDP) grew at an average annual rate of 6.8% between 2000 and 2014.
Gross domestic product (GDP) growth slowed to 3.1% p.a. between 2015 and 2019, mainly due to falling copper prices and lower agricultural and hydropower production due to insufficient rainfall and insufficient adapting policies to these exogenous shocks.
But the COVID-19 pandemic has reduced immediately the economy of the country, that has already been weakened by recent persistent droughts, decreasing copper prices and unsustainable fiscal policies. Economic activity declined 1.7% in the third quarter of 2020 as downturns in manufacturing and services outweighed growth in agriculture.
The mining and service industries were hit by declining global demand and social distancing measures at the start of the year, respectively. However, the easing of isolation measures in the second half and the rise in world copper prices helped to restore activity. Overall, the economy is estimated to contract 1.2% in 2020, the first recession in Zambia since 1998. Inflation remained double-digit throughout 2020, averaging 15.7%, peaking at 22.2% in February 2021.
A gradual recovery is expected: GDP growth is projected at 1.8% in 2021 and averaging 2.8% in 2021-2023. Higher copper prices, the commissioning of a new hydropower plant and a return to normal rainfall are expected to support growth in agriculture and power generation, which are the main contributors to industry and services in Zambia.
However, the impact of COVID-19 will continue to weaken activity, especially in tourism, retail and wholesale. The risks to this perspective are balanced. The temporary achievement of macroeconomic stability will largely depend on progress in debt restructuring, fiscal consolidation efforts, and the availability of COVID-19 vaccines.
The lingering impact of the pandemic could exacerbate fiscal and domestic liquidity issues and make the time longer for Zambia to embark on key macroeconomic and structural reforms. Precipitation variability remains a key structural risk to Zambia's sustained growth, affecting key sectors such as agriculture and electricity, and underscores the need to integrate environmentally sound solutions into Zambia's long-term growth strategy.
Anyways let's see in Zambia how you can complete your financial activity, managing, investing, retiring, saving, etc. In these kinds of cases, you will need a help of a financial specialist, either local or online. That is why in this article we will mainly talk about a financial advisor, about the profession, how the advisors can help you, and also talk about local and online advisors and their benefits.
How to know you need a financial advisor?
Money is difficult and challenging to control, no matter how much you have. Sometimes we need professional financial help, because we cannot properly develop strategies and follow them, but at the same time, we are not sure where to start, and for the first step we will determine and fix what financial goals you want to achieve.
Do you want to start investing or invest more money in Zambia? If you don't know where to start, keep reading.
This helpful blog post will be a quick guide and overview of when you should contact a financial advisor, how he can help you, the three main types of financial advisors, real estate investing in Zambia, and more.
Often, specific events lead a person to seek financial advice. These events are usually associated with unexpected blows, major losses, or major life events.
Wondering how much you need to save to retire at 65? Do you need advice on how to pay off your debt? Do you want to know how much insurance do you need? Finally, are you an expat in Zambia and need financial advice?
The truth is that some financial decisions need to be backed up; others you can probably handle on your own – at least for now.
If you find yourself in one of these scenarios, you may need financial advice:
I'm close to retirement and want to make sure I'm on the right track
I just inherited some money from my parents and I need some advice on how to invest it.
I recently got married and as a couple we need help managing our finances.
I am recently divorced or widowed and need financial help as a single person.
My parents are getting old and they need help managing their finances.
I hate investing and financial planning, and I need professional help not to lose all my money.
I love financial planning and investing, but I need a different opinion to see if I can do it better.
Financial advisor is just a term that includes financial planners and investment advisors. It is imperative to seek out financial advisors who follow a fiduciary rule, which means they act in the best interests of their clients and only work for remuneration.
This means that client fees are their only compensation and they do not receive commission when you invest in certain funds or buy financial products.
A good certified financial planner can help organize your overall financial picture, including developing a retirement savings and investment strategy; planning big expenses, such as buying a house or having children; daily budget and expenses; plus tax and estate planning.
You may also consider hiring a financial planner if you are too depressed or confused by your money to make important financial decisions, including how to balance multiple financial goals, manage a business, get out of outstanding debt, or create a plan of pension savings.
If the alternative to meeting with a financial planner is decision paralysis, you are better off seeking outside advice.
Investment advisors usually focus on the nuances of your investment strategy, such as which stocks or funds to buy in retirement accounts, which to withdraw, and how to minimize taxes. They can also manage your investments, but usually charge a commission of 0.5% to 2% on the portfolio.
Remember that you do not need to be an investor with millions in the market to have a financial advisor, on the other hand, you do not need one if you only want to know how to invest your funds or which funds to choose when you retire.
An online finance consultant is often a cheaper alternative, and some even provide access to human investment consultants or financial planners for an additional fee.
Automated investment services (sometimes called robotic advisors) customize and automatically rebalance the investment portfolio for you based on your goals and risk tolerance, and the annual management fee is only 0.25% of your account balance.
A financial advisor can be a valuable investment in your goals and can help you "set and forget" your investments.
Local financial advisors
The difference between a local financial advisor and other types of financial advisors is actually the difference between a professional service approach and a product-specific approach. Of course, a wealth of local experience is an asset.
Hiring a local consultant has one key advantage: you can meet with someone who will advise you according to the rules of a particular location, in this case, according to the rules of Zambia.
Many firms cannot afford this. Whether or not you agree with virtual business, there are bound to be situations where you feel the need to meet and talk to someone who will give you valuable strategies and advice.
Other financial consulting companies usually distribute their workload to separate departments. Your "advisor" is most likely an account manager who acts as a buffer between you and some of the other people in the back office who are actually doing the work.
Your "planning" probably comes from the planning department; your investment analysis most likely comes from an analyst who is far from what really matters in your life, and those who actually implement the strategy usually see you as just a bunch of "buys" and "sells" that they each make shopping day. You simply won't be able to meet with a real "advisor" because these responsibilities have been divided among several people in different offices.
On the other hand, you should be able to meet with a consultant if you choose an independent service-oriented consulting firm. Again, hiring a local financial advisor is optional, but for most, face-to-face meetings bring a host of benefits.
Most consultants to large financial companies, such as banks, will receive some or all of the compensation for selling you a product, be it stocks, bonds, mutual funds, insurance policies, or annuities.
This creates an inevitable conflict of interest. The securities laws in this country recognize this fact and require these "advisors" to be at a lower level. This is called the "suitability" standard, which means they only need to consider whether the products they sell are suitable for your broad investment profile.
The highest standard is the "fiduciary" standard. An independent consultant, whether online or local, who agrees to abide by this standard must by law always put your best interests first.
These consultants never sell products, take commissions, or do anything else that might cause a conflict of interest. They weigh all the factors in your situation before making any recommendations. Their advice is 100% objective. Regardless of whether you are hiring a local consultant or not, remember that they are objective and always prioritize their clients. Speaking of online financial advisors, let's talk a little about them.
Online financial advisors
Online financial advisors have been steadily gaining popularity over the years and for a variety of reasons.
One of the first reasons people started working with virtual financial advisors was to buy time in the olden days, since they didn't have to get in their car or sit in traffic to meet their financial advisor when the phone call is in progress. or Zoom meetings. does not matter.
For people who travel frequently or plan to relocate to another part of the country (or live overseas), working with an online financial advisor will also ensure that your relationship doesn't end wherever you are.
Perhaps the most significant advancement accelerating the trend towards virtual financial consulting is the ability of financial advisors to specialize in serving a niche that would be impractical if limited to working with clients in their hometown.
This way, you have the opportunity to hire a financial advisor who truly understands your individual needs, based on their education, experience and commitment to helping people like you.
Location is the first advantage
Investors looking to hire a consultant in cities with high cost of living often struggle to find a consultant who is affordable or accepts them as clients if they do not meet the requirements based on their minimum assets.
Having a virtual relationship allows investors in, say, San Francisco or New York, to hire a consultant in Delaware or Mississippi who is likely to be more accessible and have a lower declared minimum asset, even if they have the same experience and level. service offers.
Everything should be in due time
Those professionals who work hard get good salaries, but they often cannot find a consultant who is available when they are – after hours. An online consultant is usually not limited to "office" hours and can contact you when you need it!
In times of intense financial stress, a simple revision of the annual plan is often not enough. As an investor, you will most likely prefer to have your financial planners or advisors available throughout the year.
The client/consultant relationship is not a set-and-forget relationship, but rather an ongoing dialogue. This includes ongoing text or email conversations, which are much more convenient than scheduled face-to-face meetings once a year.
Online documentation
Financial planning really requires a lot of different documents. Those receiving basic financial planning advice will easily find hundreds of pages of advisory documentation.
There will be many documents that will also require your signature. As an online finance consultant, we are taking advantage of technological advances as there are many clouds and secure platforms that will store your financial data. Therefore, we can safely send you all these documents online by email.
But the most incredible thing is the opportunity to put an electronic signature! Use a few clicks to sign documents to flip your superuser, customize attachments, and implement Plan B.
All of these documents will be securely posted on an online portal that only you and your online financial advisor have access to.
Many people can approach this with skepticism, which also has its own explanation. It's a relatively new concept and it's hard for people to get used to some of the things that can also be done on an online platform, but it's a great tool that saves you time and benefits in the first place.
So, what you can get if you work with us?
In fact, online financial advisors have to offer the benefits of a traditional financial advisor, plus a lot more, here's what we can offer you:
Portfolio and Asset Tracking: Get the latest data on your investments and total assets, as well as advice on your investment portfolio. There are many free financial resources you can use to track your investments yourself, but a financial advisor will better understand market volatility and know when to rebalance your portfolio.
Risk Analysis: Quickly assess the risk level of any proposed investment and get advice on risk management. Risk management refers to the willingness of the investor to open accounts that can bring very high returns and can suddenly and significantly fall. Generally speaking, your online financial advisor will recommend a more aggressive stance to young investors because their accounts will have more time to recover in the event of a market crash.
We can also help you reduce the perceived risk to potential lenders by starting with a free credit rating and then gradually increasing your number with compelling advice.
Mobile functions. Gone are the days when it was planned to make appointments during the financial planner's working hours. With a free online finance consultant, you can view your account from any device, including smartphones and tablets. Make updates and changes from anywhere and anytime.
Keep your information private. Unlike a traditional financial planner, no one else needs to see your personal information, and you can be sure that your information is stored securely. When you use the services of an online financial advisor, you don't have to worry about a biased advisor or stockbroker tipping your investment accounts in their favor.
Goal Tracking: Set financial goals and easily see how you achieve them. Services like Mint even offer email and mobile alerts, billing reminders, and more to help you stay on top.
Pained by financial indecision? Want to invest with Adam?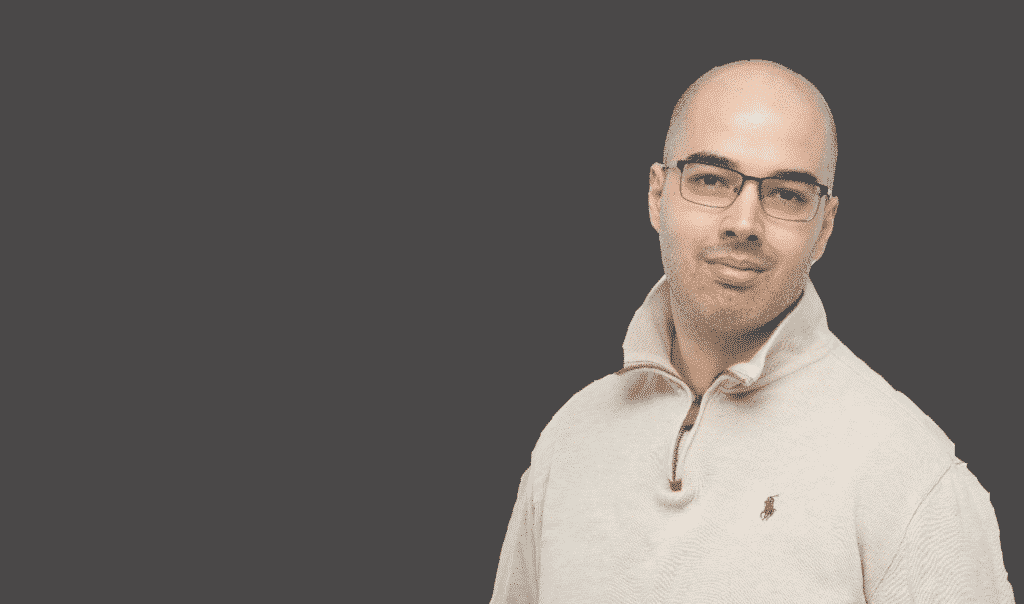 Adam is an internationally recognised author on financial matters, with over 320.1 million answers views on Quora.com and a widely sold book on Amazon