Expat financial advisors in Nigeria – that will be the topic of today's article.
After speaking about expat financial advisors for people living in Saudi Arabia and Shanghai, this article will speak about Nigeria.
I will compare some of the options available locally, alongside more portable, online and international options.
For any questions, or if you are looking to invest as an expat, you can contact me using this form, or via the WhatsApp function below.
It makes sense to have a portable option as an expat, as opposed to a localised one, and that is something we specialise in.
Introduction
If you are struggling to manage your money, a financial advisor might come in handy. Here's more about what a financial advisor is, what they do, and how to find out if you need one being in Nigeria.
Financial advisors can help you plan for achieving your financial goals and guide your progress along the way. They can help you save more, invest wisely, or reduce debt.
So let's start from a quick introduction of who a financial advisor is and its importance in everyone's life after see possible financial advisor types in Nigeria. A financial advisor offers assistance or, in some cases, completes management of your finances.
The generic term "financial advisor" is used to describe a wide range of people and services, including investment managers, financial advisors, and financial planners. A financial advisor can also be a digital investment management service called a robo-advisor.
So what do financial advisors do?
The services provided by financial advisors will differ depending on the type of advisor, but typically, a financial advisor will assess your current financial position – including your assets, debts and expenses – and identify areas for improvement.
A good financial advisor will ask you about your goals and come up with a plan to help you achieve them.
This can mean calculating how much you should save for retirement, making sure you have an adequate emergency fund, suggesting tax planning suggestions, or helping you refinance or pay off debt. Financial advisors also help invest your money by recommending specific investments or providing complete investment management.
A financial advisor can help you develop strategies to eliminate financial risk and increase long-term wealth.
They can give you a game plan to help you achieve your financial goals. Financial advisors cannot be universal. They come with different degrees and certifications. They have different backgrounds and offer a wide range of services.
In some cases, you can choose what services you need or need, depending on the type of advisor you choose. For example, a local personal consultant is likely to offer personalized practical advice for a recurring fee.
Robo-advisor is a low-cost, automated portfolio management service that is usually best suited for those looking to help manage their investments.
In addition, there are online financial planning services that combine the low cost of a robo-advisor with the comprehensive guidance of a human consultant. And also it is worth to mention bank financial advisors who will help you to invest money correctly or save it.
In this article we will have an in-depth talk about three main types of financial advisors in Nigeria:
Bank financial advisors
Local financial advisors
Online financial advisors
Now let's start overviewing each type of a financial advisor and see what they can offer you as an expat in Nigeria and what the main features of their services are.
Bank financial advisors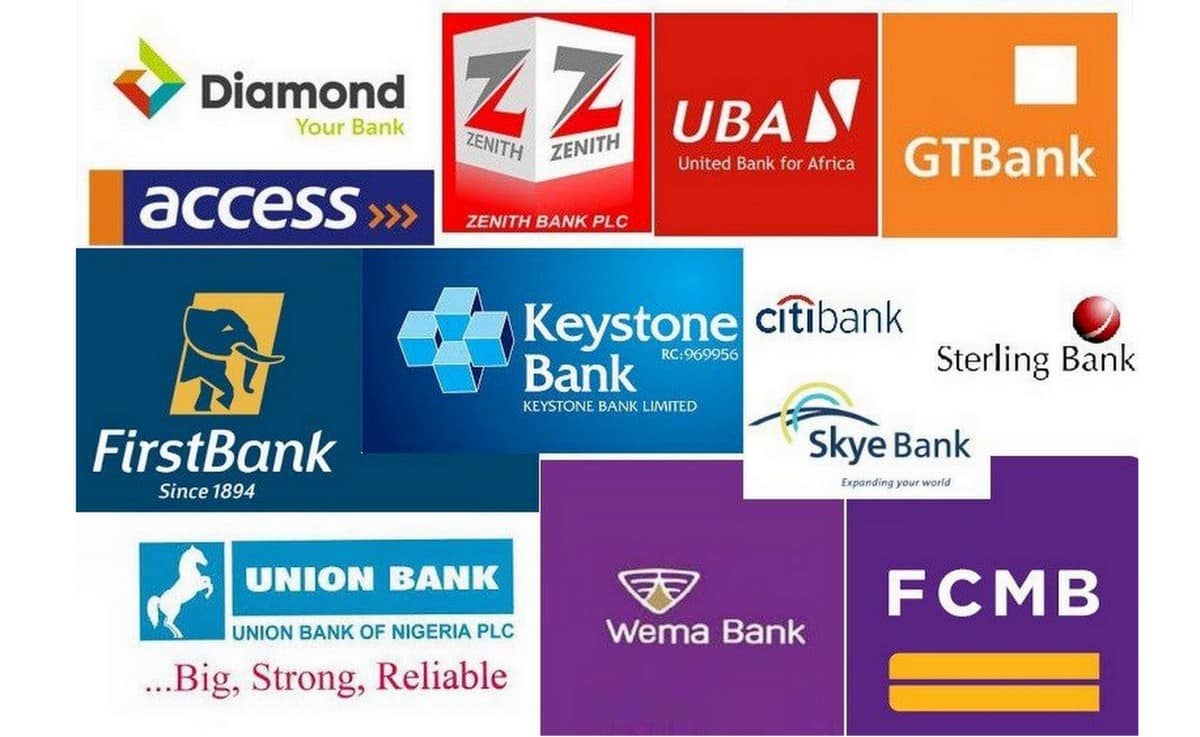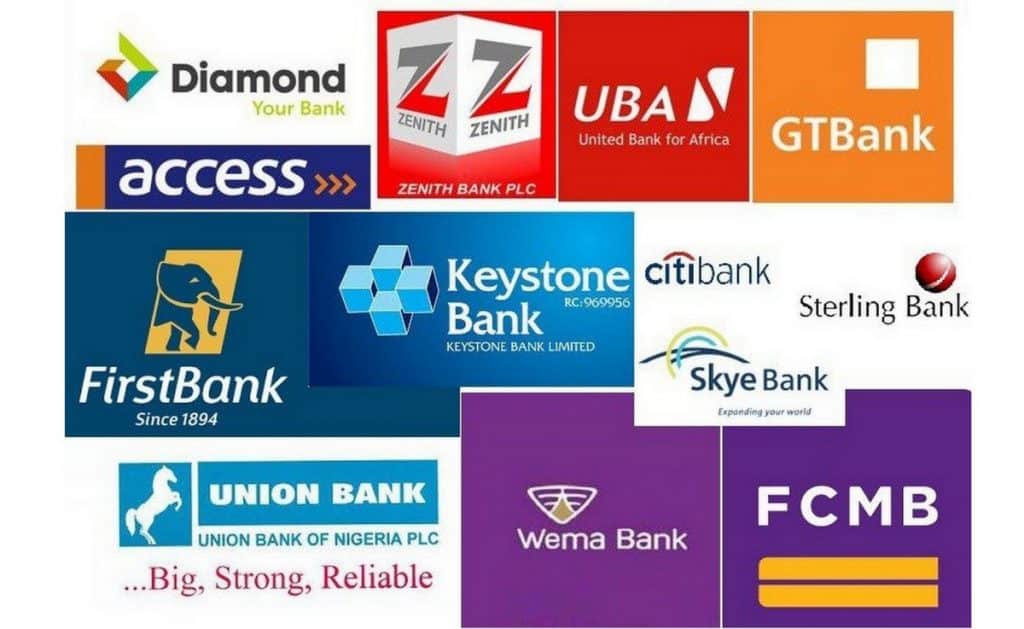 If you work and live in Nigeria, opening a bank account is a thing you cannot avoid from.
And if you are going to work there for a long-term, sometimes it is necessary to save some money. In these cases you can either invest or save and that is up to you and your financial goals.
If you have short-term plans it would be great to open a savings account, and if your financial plans are intended for a long period it is better to invest. You can invest in Nigerian property, businesses and other industries to which we will come later.
In all these cases you have to find a reliable financial advisor who will help you to find the most profitable savings account or investment option.
When it comes to savings, you should consider the best options offered by Nigerian banks. Let's take a look at the best bank in Nigeria in relation to the maximum amount you can earn from your savings.
At various leading banks in Nigeria, you must understand what a savings account is and how it can help you earn good interest on your money. You can use different types of accounts:
Call deposit
Fixed deposit
High interest deposit
It's wise to choose a high-interest savings option that earns you interest. Such accounts offer the flexibility you enjoy. You can do the following without worrying about losing interest:
Withdraw cash when you need it.
Make online payments.
Enjoy a variety of services that do not affect your savings account.
Savings accounts allow bank customers to keep their money at the bank and earn a few percent a year on top of the original amount. So let's see which the best bank in Nigeria is that offers the most interesting options.
This financial institution has an interesting offer called "High Interest Deposit Account". It's flexible, allows you to withdraw money (you get 2 free withdrawals) when you need it (you don't have to pay a penalty if you only use 2 withdrawals). You can also save and increase your finances or invest in promising projects.
Diamond HIDA enables Nigeria residents to make more money when they save more. Here are the basic annual interest rates that you can use as a client:
2 percent – when you invest less than 100,000 naira per month;
4.5 percent – for storage from 100,000 to 999,999 naira per month;
5 percent – when you have between 1 and 4.99 million naira per month
6 percent – while holding 5+ million naira every month
You can see that this savings account is great for citizens who have at least 100,000 Naira to add to their balance. Unfortunately, you will not be able to open an account with less money.
DiamondXtra Savings Account
The HIDA option offered by Diamond Bank is not suitable for all Nigeria residents. Those of you who first need a savings account with a small amount of money can take a look at the DiamondXtra savings account, which starts at just 1000 Naira.
As one of the leading banks in Nigeria, Diamond bank allows all interested parties to receive interest on their savings accounts. Here are the main advantages of this offer:
An account can be opened with 1000 naira on it.
There is no minimum amount you will need to keep in your account.
The received card can be used free of charge at all local ATMs.
You can make 3 free withdrawals within a month.
But nothing can be so perfect, remember if you have this savings account and you withdraw four times in a month, all your interest rate will be lost, so having this account be careful with withdrawals.
This bank offers the GTMax option. It is an account that allows Nigerian residents to save money and receive interest based on their current holdings. This savings opportunity is not available to everyone because a minimum amount is required to open and maintain your account. GTMax offers the following interest rates per year:
2 percent – if you invest at least 150,000 naira
2.75 percent – for higher rate you need a minimum of 500,000 naira
3 percent – for people who have at least 1 million naira on their balance
All three options require a minimum balance of 100,000-500,000 Nairas to save, depending on account type and percentage of earnings per year. The account may be of interest to businessmen and companies who need to save and increase them.
The good news is that interest can be earned as long as the minimum balance is maintained. In addition, you can make no more than 5 withdrawals per month, otherwise you will have to pay a fee of 2 Nairas for each transaction made during the month.
Savings in FCMB (First City Monument Bank)
Have you heard about the First City Monument Bank? It also has a savings option for customers who need to save money for something important, or make it work and get some interest. Learn more about the Savings Premium option offered.
Although the financial institution does not require you to keep a minimum amount in your account, you still need to add at least 100,000 Naira to open a savings account. However, if you want to earn the highest annual interest rate, which is 3.3%, you need to make sure that your average balance per day is at least 100,000 Nairas. If the balance gets smaller, your earnings will decrease significantly. As with many similar savings options, you cannot withdraw more than 3 funds per month, otherwise you will lose your monthly interest income.
Now we are done with the savings accounts, and you probably have a general imagination about Nigerian bank system. It's time to talk a little about investments in Nigeria, in case you have long-term financial plans.
The government of Nigeria welcomes productive foreign direct investment and foreign portfolio investment. This has brought general prosperity to investors and the country. He helped build Nigeria's economy and fosters economic growth and innovation. Foreign investors are treated in the same way as domestic investors under Nigerian law.
Investing in Nigerian property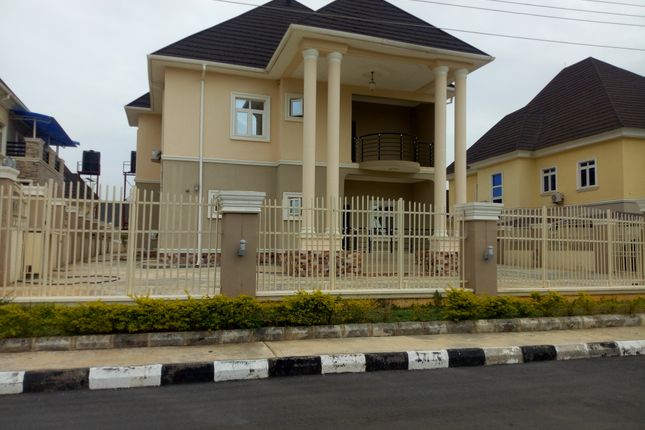 Investing in the real estate sector in Nigeria has become increasingly popular over the past couple of years and has become a common investment destination.
Currently, the real estate sector in Nigeria is booming and people are making millions from it, despite the economic downturn, this can be seen as a source of real money. One thing that is very good about the real estate business in Nigeria is that the investment opportunities it presents are so varied that it has something for everyone and you grow in business, you can also expand your portfolio.
Although the real estate market is full of opportunities for huge profits, and buying or owning real estate is much more difficult than investing in stocks. And here you cannot even make a step without the help of a professional.
The most popular thing is investing in rental properties, which is as old as the practice of owning land. You buy a property or real estate and then rent it out to tenants. You become the homeowner responsible for the cost of maintaining the property.
You usually charge enough rent to cover all of the costs associated with owning a rental property as well as a portion of the profits, so sufficient research should be done on the rental value charged by landlords in the area who have the same property. Owning a rental property automatically gives you a fixed rental income annually or monthly. Typically, real estate becomes more expensive over time, leaving the homeowner a more valuable asset.
Of course, there are flaws on the face of what seems like an ideal investment, as you could end up with a bad tenant who could wreak havoc on the property, or worse, run out of tenant altogether. This can lead to negative monthly cash flow.
There is also the question of finding suitable property, which is the job of your financial advisor, who will learn the market and offer you the most profitable options. He has to choose an area that people will live in, as well as a place that people will like to rent.
Local financial advisors
You definitely left someone, your family, your kid or your parents abroad, and you came to Nigeria to work, or to invest or to make business. Sending money home is a problem of many expats, the ways that are popular are very expensive and tax-inefficient, and you lose a very big percentage which is not suitable for regular money transfers.
If you've ever sent money abroad, chances are you understand what we are talking about. The reality is that sending money should be much easier and cheaper than it is now. This is why this is not the case when you are using a bank.
Usually banks and brokers will usually give you a lower rate than what they use when trading with each other. They trade with each other at "mid-market" or "interbank" rates, but that's not what you get. This way, you are losing extra money on top of the transfer fees.
This is a problem that Peer-to-Peer money transfers company TransferWise or World Remit was created to solve. They offer a cheaper way to send money between countries. There are a lot of international money transfer companies which can offer lower fees and suitable currency rates, and you definitely have to contact a local financial advisor who can help you with that. He will offer you the money transfer company that currently works in Nigeria and suggests the lower fee system.
Online financial advisors
The only difference between a traditional financial advisor and the online financial advisor, is that with the last one you can meet wherever you are and whatever you are doing. With online financial advisors you not only get valuable advises with lower payments, but you save your time. Online financial consultants allow you to:
Build financial plans with budget templates that are comprehensive enough to include college funds, estate planning, insurance investments, long-term investment management, spending trends, and retirement planning.
Analyze your debt, understand how debt management works, and develop a debt repayment plan using an online financial planning tool.
Access to finance at any time. You don't need to make appointments with a financial planner or schedule office visits and travel times. Simply log into your financial planning website and access real-time information from the comfort of your couch!
Analyze your financial situation and run scripts to answer questions about your financial future. If you want to adjust your short-term or long-term savings goals, you can change your financial plan at no additional cost.
Keep your information private. Unlike a traditional financial planner, no one else needs to see your personal information and you can rest assured that your information is stored securely. When you use the services of an online financial advisor, you do not need to worry about a biased advisor or stockbroker tipping your investment accounts towards them.
Create quick reports and easily understand them. No more waiting for quarterly reports and untimely email responses. If you sign up for online financial planning assistance, you will be able to get data and analyze your personal capital with a click of your finger. What's more, with the monthly financial planner you will be able to read the numbers printed on your report with an intuitive, easy-to-read layout, which means you, have the ability to control your funds on all your own, no math or professional required financial assistance!
Actually online financial advisors should offer the benefits of a traditional financial advisor, plus more, here what we can offer you:
Portfolio and Asset Tracking: Get the latest data on your investments and total assets, as well as advice on your investment portfolio. There are many free financial resources you can use to track your investments yourself, but a financial advisor will better understand market volatility and when it is time to rebalance your portfolio.
Risk Analysis: Quickly assess the risk level of any proposed investment and get advice on risk management. Risk management refers to the willingness of the investor to take on accounts that can bring very high profits, as well as suddenly and significantly fall. Generally speaking, your online financial advisor will recommend a more aggressive stance to young investors because their account will have more time to recover in the event of a market crash.
We are also able to help you lower your own perceived risk to potential lenders by starting with a free credit rating and then gradually increasing your number with persistent advice.
Mobile functions. Gone are the days of scheduling appointments during your financial planner's business hours. With a free online finance consultant, you can view your account from any device, including smartphones and tablets. Make updates and changes from anywhere and anytime.
Financial Calculators: Calculate Potential Profits, and Plan for the Future. You will be able to calculate your current capital and make a plan to grow your savings account, accumulate wealth and strive for financial success in the years to come.
Goal Tracking: Set financial goals and easily see how you achieve them. Services like Mint even offer email and mobile alerts, billing reminders and more to help you stay on top.
But where you can find a financial advisor?
Sometimes it seems too difficult to find an online financial advisor who you can trust all your financial secrets and finances in general. Actually you can open the yellow pages and find many financial advisors offering services in your area, or go to Google and browse the many financial websites available for you to choose from. But don't take any online finance consultant's word for it – if you stumble upon a get-rich-quick promise, you realize that it's probably too good to be true.
Anyways you can save your time and stay with us, reliable professionals who will help you achieve your financial goals. From investment accounts to college savings, credit card debt to retirement planning, our online financial planning tool has all the features you need to help you budget and plan accordingly. Here you are in reliable hands and can definitely reach your financial goals in Nigeria.
Anyways you can save your time and stay with us, reliable professionals who will help you achieve your financial goals. From investment accounts to college savings, credit card debt to retirement planning, our online financial planning tool has all the features you need to help you budget and plan accordingly. Here you are in reliable hands and can definitely reach your financial goals in Nigeria.
Conclusion
Having a portable option as an expat is much superior, in most situations, compared to focusing on localised options.
I have ran out of the number of expats who have had their accounts closed down for this reason, not just in Nigeria, but recently British expats in the EU.