Expat Financial Advisors in North Macedonia – that will be the topic of today's article.
I will compare some of the options available locally, alongside more portable, online, and international options like what we offer.
It makes sense to have a portable option as an expat, as opposed to a localized one, and that is something we specialize in.
If you want to invest as an expat or high-net-worth individual, which is what I specialize in, you can email me (advice@adamfayed.com) or use WhatsApp (+44-7393-450-837).
Introduction
The Republic of North Macedonia is a landlocked country in the heart of the Balkans.
North Macedonia (Macedonia until February 2019), officially the Republic of North Macedonia, is a country in Southeastern Europe. It gained independence in 1991 as one of Yugoslavia's successor states. It is a landlocked country bordered by Kosovo to the northwest, Serbia to the north, Bulgaria to the east, Greece to the south, and Albania to the west.
It makes up roughly the northern third of the larger geographical region of Macedonia. Skopje, the capital and largest city, is home to a quarter of the country's 1.83 million people. Albanians are a significant minority of about 25%, followed by Turks, Gypsies, Serbs, Bosnians, Aromanians and some other minorities.
The majority of the population are ethnic Macedonians and Orthodox Christians, but there is also a significant Albanian Muslim minority. You can expect a wonderful combination of architectural and ethnic heritage. The country is the Balkans in the truest sense, made up of an exciting mixture of Macedonian, Albanian, Turkish and Mediterranean influences.
Expatriates considering immigrating to North Macedonia can look forward to living in an exquisitely beautiful country with dense forests, majestic mountain ranges and many lakes. Fortunately, North Macedonia has escaped much of the violence experienced by its Balkan neighbors, but it has suffered economic hardship and political instability that have discouraged many expats from moving here in the past.
Living in North Macedonia as an expat
North Macedonia is a vibrant and diverse melting pot of Eastern and Western cultures and influences. However, ethnic tensions have haunted the country in the past and brought it to the brink of civil war in 2001 when Albanian extremists declared war on the state of North Macedonia. Although the peace treaty ended the violence, tensions remain high and expats should avoid discussing this sensitive issue. Most expats living in North Macedonia work in English language schools or NGOs that provide assistance and technical training, and most are based in the capital city of Skopje.
The advantage of North Macedonia for expats is that you can pursue a professional career in a stable environment, with guaranteed economic growth and the protection of your property through a strong legal framework. Many private companies are ready to hire skilled labor from all over the world, while the market offers business-related services such as consulting and marketing.
Being an expat in North Macedonia also means having access to amenities ranging from pharmacies and malls to supermarkets and even online stores. The housing market offers a wide range of choices as the country has everything from single family homes and villas to high-rise apartments near the city center so you can choose what suits your taste the most.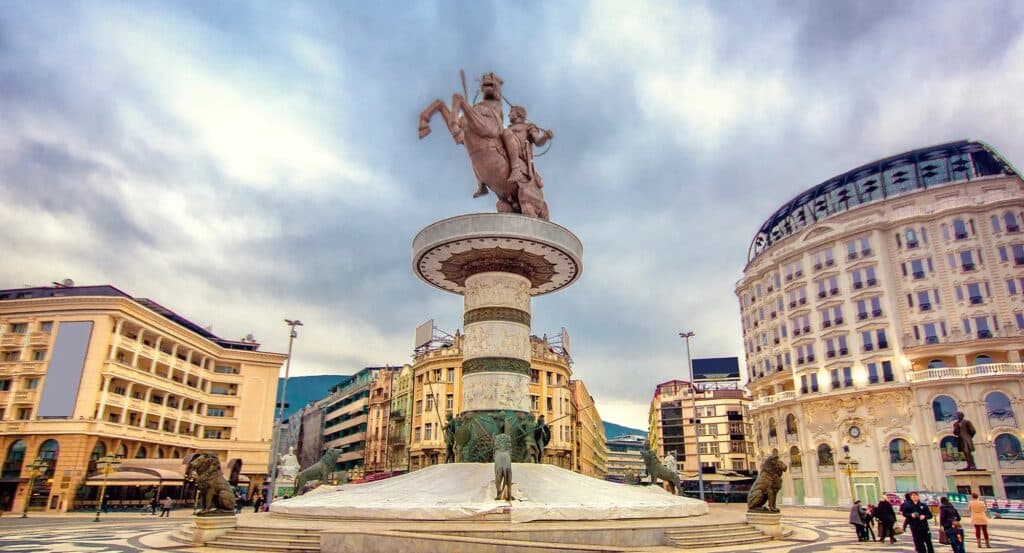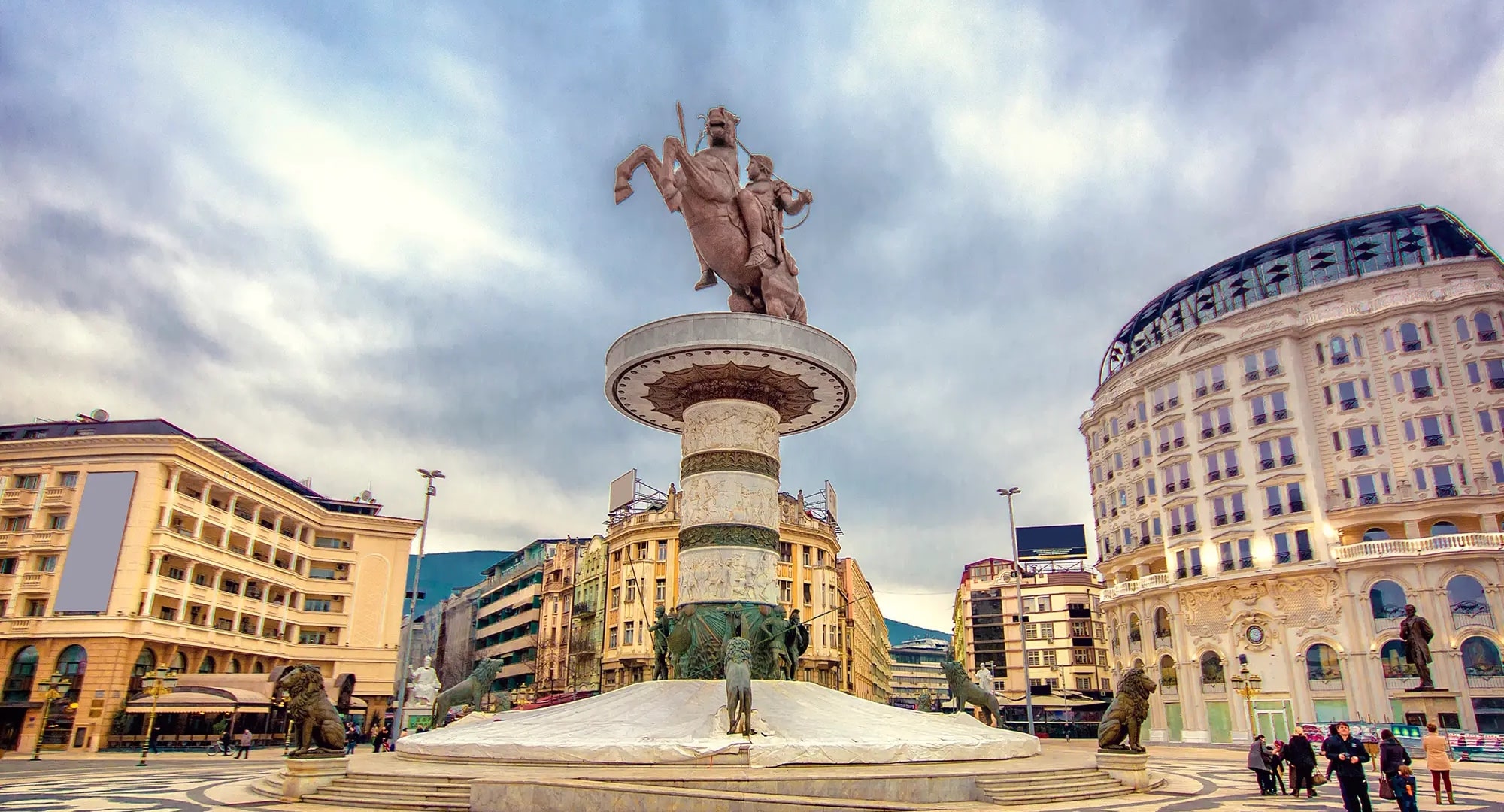 Cost of living in North Macedonia
Compared to the rest of Europe, the cost of living in North Macedonia is very low. However, wages in North Macedonia are also much lower than in most European countries, and expats should make sure to negotiate a fair salary in order to live comfortably and take advantage of the country's many great offerings.
At the same time, due to its geographical location and proximity to Greece, Bulgaria and Serbia, the cost of living in North Macedonia will be lower than in other Western European countries. In addition, the prices of certain products are lower, so your monthly expenses are expected to be significantly lower when compared to other countries in Europe.
Health care for expats in North Macedonia
In recent years, there have been significant improvements in the healthcare system in North Macedonia. Primary public health care is now available free of charge to all citizens, including registered expats, through a government-sponsored universal health insurance scheme that includes unlimited specialist visits and primary health care services. Employers and employees are required to pay monthly contributions under this scheme. Private healthcare is also available thanks to a number of new clinics that have emerged in recent years. Foreigners can also take out additional private insurance to cover services not provided by the public system.
Expat families and children
Primary and secondary education in public schools in North Macedonia is free and compulsory for all children. Teaching in public schools is conducted in Albanian, Macedonian, Turkish or Serbian, but there are also a number of private schools in the country that offer bilingual classes for foreigners. However, most expats choose to send their children to one of the few international schools in Skopje.
Expats looking to take a family trip into nature will be spoiled for choice with exquisite lakes and national parks dotted across the country. North Macedonia also has a number of historical sites and monuments worth visiting for all expats who want to learn more about the culture of the country. North Macedonia is a small but beautiful country in an ideal location for expats looking to travel around Europe.
Along with excellent health and education benefits, as well as a below-average cost of living, the country boasts scenic views that will take your breath away. Despite the somewhat unstable political situation, North Macedonia is a great place for expat families to settle down and enjoy new experiences.
Jobs in North Macedonia
There are a lot of job opportunities in North Macedonia, both for a local and foreign companies. The government offers incentives for companies to invest in the country while the market is largely untapped and provides great investment opportunities due to its growth potential.
Anyways, you should have a visa and a residence permit before you can get your first job in North Macedonia. To obtain it, you must provide the following documents:
– Application form for a residence permit.
– Four passport photographs.
– A passport with a validity period of more than six months.
– Academic diplomas and work experience certificates.
– Employment letters or contracts with employers, if you already have them. You can apply for a visa and residence permit at the Ministry of Foreign Affairs.
Your residence permit is valid for one year and can be renewed if necessary. If you wish to stay longer than three months, you will need to apply for a visa at the North Macedonian Consulate in your home country before traveling.
Education system in North Macedonia
Expats moving to North Macedonia with their children will be happy to know that they have access to high quality education. The country has nine universities, numerous colleges and more than 300 elementary schools. In addition, there are over 600 professional teacher training centers offering specialized courses for new migrant teachers moving to North Macedonia.
However, the bilingual education system in North Macedonia is one of the most popular options for expats moving with their families. Children can not only get an excellent education in international schools, but also learn two languages ​​at the same time, which gives them an advantage in their future careers.
Living in Macedonia is an experience like no other, full of discovery and adventure with friendly locals who are more than willing to welcome expats into their community. The country has historical sights that can keep you busy for days, or exhilarating mountains that will make your heart beat faster. Whether you want to stay for a couple of months or enjoy it like an expat, there is something unforgettable in North Macedonia always waiting around the corner.
How to understand that you need a financial advisor in North Macedonia?
The problem with many people is that they are not in control of their cash flow. As a result, they live chaotically, not knowing where they are going financially.
We are all unwittingly involved in a constant flow of finance. After all, every day we make various financial transactions. And it depends only on us how conscious this movement will be on the scale of our entire life.
To manage the future, you need to:
• Manage your cash flows;
• Transform the future into a set of clear, measurable financial goals;
• Make a plan to achieve these goals;
• Follow your plan.
This is a common situation for everyone a financial advisor works with. Along with this, special cases are also possible.
A person already clearly understands what tasks he is striving for. He only needs a specialist who will help him choose the right strategy to achieve his goal. And will offer the best tools for solving important problems. In both cases, a personal financial advisor will help you.
Who is a financial advisor?
This is a specialist who advises on financial policy issues at various levels. He can work both as an individual and in the status of a legal entity. It does not change its function.
He advises clients on the issues of saving or increasing funds, assesses their financial condition, develops an investment policy, a scheme for working with banking institutions, and makes management decisions.
This category includes the following specialties:
• brokers;
• investment consultants;
• accountants;
• financial lawyers;
• insurance agents;
• financial analysts.
A consultant can be well versed in a particular area of ​​finance, but can also be a generalist. A financial advisor must have all the necessary professional skills. Secondly, it is excellent to know the provisions and laws of legislation in the field of finance and economics. In addition, he must understand the market economy, the trends of cash investments.
He must also be able to value financial assets and their instruments. Understand the procedures for buying and selling securities in the stock markets. In addition, he must be familiar with modern systems of lending and investment, control and taxation.
In other words, a financial advisor is a consultant with excellent knowledge in any financial, legal and accounting field.
What should a financial advisor know?
First, he must have all the skills necessary for the profession. Secondly, it is excellent to know the provisions and laws of legislation in the field of finance and economics. In addition, he must understand the market economy, the trends of cash investments.
He must also be able to value financial assets and their instruments. Understand the procedures for buying and selling securities in the stock markets. In addition, he must be familiar with modern systems of lending and investment, control and taxation.
In other words, a financial advisor is a consultant with excellent knowledge in any financial, legal and accounting field.
Basic requirements for every financial advisor
As a rule, financial advisers have the following requirements:
• higher specialized education;
• at least 1 year experience in finance;
• knowledge of financial management and accounting;
• knowledge of the stock market and the securities market;
• experience in analysis and assessment of financial risks;
• PC knowledge.
You may also need:
• English proficiency;
• Sales skills.
• Types of financial advisors
There are several categories of financial advisors:
• Investment consultants, sellers, employees of financial companies. They will help in cases where the client has medium-term savings and investment projects. They have certain plans that they are ready to share. This category includes bank employees, insurance agents, realtors, pension and investment fund consultants.
• Motivational financial consultants. This is a different category. Such specialists help draw attention to a specific problem, recognize it, and then decide to close it in the chosen ways. In other words, the client receives instructions for action, taking into account his financial characteristics. Such specialists are approached for short-term cooperation, when the client already has a certain action plan, but he cannot decide to implement it.
• Independent financial advisors. Their functions include finding out the capabilities of the client, choosing a number of solutions, as well as identifying the most suitable for implementation in a certain time frame. As a rule, they develop plans for the long term. For example, 10 years. During this time, the client's well-being should improve.
But in this article, we will mainly focus on the two most popular types of financial advisors: local and online.
Local Financial Advisors
Financial advisers from North Macedonia can help you with many financial transactions, from opening a simple bank account to major investments in your country. Their experience and knowledge cannot be less than the skills of any other financial advisor, so the main advantage here is that they are local residents and have a local financial education, are perfectly familiar with all the rules that apply to North Macedonia, namely: tool and a great investment for your future financial goals.
But when choosing, for example, a bank financial advisor who is also considered local, keep in mind that their main goal is to sell you a banking service or product. This is not really their fault, but in any case, it will incur additional costs and may not be necessary at that time. With the help of a bank advisor, it is recommended to open only a savings or investment account with a bank, so as a foreigner, you may need the help of a bank financial advisor, but nothing more.
To clear things up, they may offer you their mortgage options at attractive rates, but in any case, keep your main goals in mind and move forward with that in mind. For additional financial goals, you can turn to an individual consultant or online, which may be more effective than other options on the market.
Above all, in-person and online consultants put their clients first and go the extra mile to achieve their financial goals quickly and efficiently. Accordingly, they may charge small fees and commissions, but they offer good strategies, make sure all your documentation is safe.
In any case, let's look at some of the financial transactions in which you will need the help of an adviser. For example, how to invest in Saint Kitts and Nevis? This is a developing country with a bright future, so many expats who move there may want to invest in real estate, so let's look at the conditions and benefits.
Local expertise will help you. North Macedonia is a foreign country to a European expat and for many expatriates the laws may be different, investment options, savings accounts and more may require different skills.
The key solution is a local financial advisor. They are usually educated and focused on the laws and regulations they follow in the country. As such, they are an excellent resource if you are looking to invest locally to spur growth in your area, city, or state.
Keep in mind that local investments can bring you two rates of return: one directly to your portfolio and the other through your community. There is growing evidence that, compared to their non-local counterparts, local businesses have two to four times the impact on local economic development for every dollar spent on them.
So if you have an investment portfolio that includes local businesses, your dollars will continue to circulate and improve the well-being of your entire community by creating new jobs, increasing income, and ultimately supporting funding for schools, parks, police. and fire services; and safe and prosperous areas.
An expert, local financial advisor can help you with due diligence to make sure your local investment makes sense.
Online Financial Advisors
Financial planners or online consultants are people who have the experience and knowledge to help their clients achieve specific financial goals.
They seek to understand your current personal financial circumstances and future goals, and then develop financial strategies to help you achieve them.
These professionals are now assisted by a range of digital financial planning tools that help minimize risk and automate critical financial and accounting processes, portfolio recommendations, portfolio re-balancing and dividend reinvestment.
In other words, online financial planners are using new technologies to better move you from where you are (financially) to where you want to be. This allows them to cut costs that will ultimately affect your income and reduce the time it takes to acquire customers. Time is an important commodity when investing: the earlier you start, the more time your money will work for you.
This professional approach creates a technology-based financial dimension to important life decisions that helps you plan for action and achieve personal goals, whether it's early retirement, a new business, a new home, or a dream vacation.
How can we help you?
There are many benefits you can get from working with a financial advisor, as well as having an online financial advisor available when you need one. Let's look at some of the benefits:
Save your time
How can working with an online financial advisor help you save your time?
An online meeting with a financial advisor means you don't have to travel to his office in traffic jams. You can meet them during your lunch break at work, on the couch at home, or even on vacation. If you have a device and internet connection.
Save money
How can working with an online financial advisor help you save money?
You don't have to take time off from work or hire a nanny to meet with online financial advisors who don't work strictly 9-5 hours. You can meet them at any time convenient for you, wherever you are, and save on gas and parking.
Improved environmental conditions
How will the work of a financial advisor affect the environment? Because they don't drive to the office every day, their customers don't have to drive to see them, there are fewer cars on the roads and less carbon footprint.
Also, online financial planners don't print long plans for their clients. Whenever possible, they minimize the consumption of paper, ink, and other consumables.
Freedom of location
Does it matter where you live when you work with an online financial advisor? Many online financial planners have lived in many states over the years, as have their clients. More than 40% of clients have moved to a new city since they started working with their consultants. But both were able to "move" together and remain constant to each other.
When you move to North Macedonia on vacation, you can find a great online financial advisor there and not worry about losing your precious job when you return home. You can still work together from anywhere in the world.
By "financial advisor" we mean someone you trust completely and with whom you can discuss your financial situation, plans and how you manage your money. By no means are we talking about banking or brokerage employees – at least not most of them. In conclusion, it is worth noting that financial advisors play a key role in the life of every investor, regardless of how much free funds you have and whether you control your business.
Pained by financial indecision? Want to invest with Adam?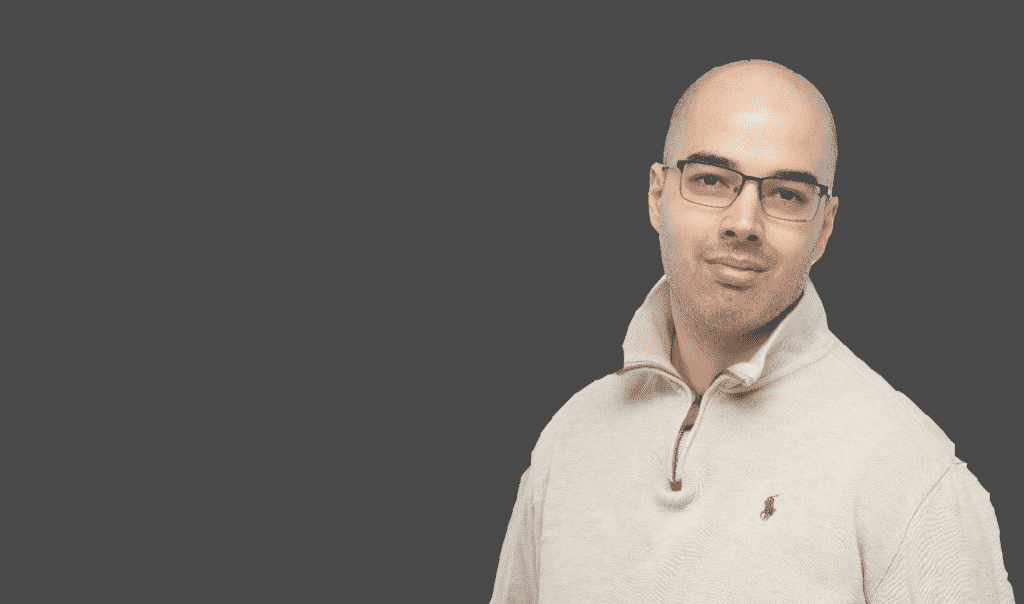 Adam is an internationally recognised author on financial matters, with over 694.5 million answer views on Quora.com, a widely sold book on Amazon, and a contributor on Forbes.