Living in Uganda can be very exciting whether you are moving there for work or retirement.
Foreigners and people leading a location-independent lifestyle in Uganda frequently express their admiration for the amiable populace, varied cultural milieu, and breathtaking natural landscapes that the country offers.
Additionally, people derive satisfaction from the affordability of living expenses, enabling them to optimize their financial resources.
Conversely, certain people residing abroad and engaging in remote work may have difficulties stemming from inadequate internet connectivity and infrastructure.
Furthermore, the prevailing political and economic volatility inside the country may give rise to apprehension.
Navigating through an unfamiliar nation might initially be a challenging and exasperating experience.
In the event that an individual is assigned to Uganda by a business or organization, it is likely that they will receive guidance about the engagement of house agents, access to medical facilities, sources for obtaining basic things, and potentially the assignment of a local guide to facilitate their initial orientation upon arrival.
Engaging in this activity can facilitate the establishment of interpersonal connections and the initiation of crucial social networks.
If you want to invest as an expat or high-net-worth individual, you can email me (advice@adamfayed.com) or use these contact options.
Things You Should Know About Living in Uganda
Cost of Living in Uganda
The cost of living in Uganda is considered to be among the lowest in the world.
An individual who is living as an expatriate has the potential to maintain a level of living that is acceptable within a financial range that falls between $1000 and $1500 per month on average.
The budget accounts for a variety of costs, including living expenses, the cost of food and drink, transportation costs, and expenditures for leisure activities.
The individual will be able to purchase a comfortable one-bedroom flat in Kampala that is located within a safe residential neighbourhood thanks to the allocation of funds from this budget.
Visiting restaurants frequently for one's meals, employing taxis and boda bodas for one's mobility needs, and participating in weekend events to take part in the local nightlife are all potential ways to improve one's lifestyle.
It is possible to keep one's financial situation under control despite having a considerably decreased budget.
It is possible to maintain a lifestyle with monthly expenditures ranging from $600 to $800 if one chooses to rent an unadorned dwelling that is situated on the outskirts of the urban core, does the task of furnishing it independently, and also assumes responsibility for the preparation of the majority of one's meals.
This is all possible if one makes the decision to lease an unadorned dwelling. One option for achieving greater cost reductions is to relocate to a suburban location that is located outside of the metropolitan area.
It is possible to maintain a comfortable standard of living in urban areas with a monthly expenditure of less than $500.
A sizeable section of Uganda's population survives on incomes of less than $100 per month in order to maintain their standard of living.
A lifestyle that is more thrifty is not impossible to maintain in this location. In general, people from other countries have higher costs of living than locals of the country in question.
Rent in Uganda
The cost of rent for a flat with one bedroom and one bathroom in Kampala normally falls around between $400 and $600 per month.
In addition to covering the cost of all utilities, the price listed below includes a number of luxuries such as a bed, couch, table, refrigerator, and gas stove.
The renting of an unfurnished apartment, which is typically accessible within the price range of $200 to $300 per month, is one potential option to take into consideration if you are looking to achieve cost savings.
In this particular situation, it is essential to acquire furniture and to take full responsibility for all of the associated costs with the utilization of the utilities.
In the case that a person plans to move to Uganda with their family or is looking to acquire additional living space, it is feasible to gain rental agreements for properties that include 2 or 3 bedrooms at a monthly fee that ranges from $600 to $800.
These types of rental agreements may be found in Uganda. A monthly rent of roughly $800 is typical for opulent residential apartments that are located in prosperous neighbourhoods such as Kololo.
Some people who have lived in another country for an extended period of time could decide to invest in the purchase or building of a residential property in the country in which they currently reside.
It is possible in Uganda to build a residential home that is fully furnished for around the equivalent of one hundred fifty thousand dollars.
Food in Uganda
The cost of groceries might be considered affordable overall. It is possible to adhere to a nutritionally sound eating plan at a cost that ranges from one hundred to two hundred dollars per month if one prepares their own meals at home.
The amount of money that one sets aside for their weekly shopping bill is directly proportional to the type of diet that they follow.
Products made from locally obtained ingredients are more reasonable in price. One way to cut expenses is to do one's shopping at neighbouring stores and choose products made or grown in the immediate area whenever possible
In the event that one adheres to a dietary routine that is predominately composed of nutrition derived from regional sources, such as matoke, posho, potatoes, fresh produce, rice, poultry, soups, and other products of a similar nature, it is possible to incur monthly expenditures on nourishment that are less than $100.
The price of a typical loaf of bread, which can be found in most supermarkets, is typically around $1.60, and this may be used as an example to explain the pricing of many other things that are regularly purchased there.
The price of a dozen eggs, on average, is approximately $2.20. Between $8 and $10 is the pricing range for one kilogram of chicken. This figure is approximate. Approximately one dollar is required to purchase one litre of milk.
The prices of imported and Western food goods are often in the upper price range. It is estimated that consumers will need to spend between $200 and $250 a month on groceries if they wish to consume food in accordance with a Western dietary pattern.
It is possible to get a wide variety of consumable things even while working within the limits of this budgetary allocation. Some examples of these items are frozen foods, cheese, steak, and ice cream.
Uganda's restaurants have earned a reputation for being among the world's most reasonably priced.
For a dinner at a restaurant that falls within the price range of the medium-range category, you should plan on allocating a budget of ten to fifteen dollars.
Both Cafe Javas and Caramel Cafe are well-known coffee-related chain restaurants in the United States.
In the setting of a typical restaurant with eating options that fall somewhere between upscale and casual, the pricing range for a pizza often falls anywhere between $8 and $10.
An order of hamburger and French fries will run you about $8 roughly. Approximately five dollars is the price for a single serving of chicken and fries.
people have the opportunity to indulge in a gastronomic experience with traditional Ugandan food, which often ranges in price between $2 and $3, if they dine at a local institution that is conveniently located nearby.
Food sold on the street is also easily accessible. A Rolex, which is a type of culinary dish that consists of an omelette stuffed with onion and tomato and encased within a chapati, may be purchased for roughly $0.70.
Muchomo, a well-liked meal that is composed of pork skewers that have been grilled, can be purchased for close to $0.90 per serving.
The price of a single piece of chicken comes out to about $1.60 in total. The cost of some fries is approximately $0.9 per serving. Some varieties of fresh fruit, such as pineapple, mango, or watermelon, can be purchased for roughly fifty cents per piece on average.
Transportation Cost
In Uganda, the expense of travelling from one place to another is also not prohibitively expensive.
A single ride on a shared minibus taxi within the city limits will normally cost between $0.80 and $1.00. This is the typical price range.
A trip to a town in the vicinity, such as Entebbe or Jinja, will set you back about $1.40 in terms of transportation costs.
A ride in a boda boda, also known as a motorcycle taxi, that travels in one direction only and covers a distance of approximately 7 to 8 kilometres costs approximately $2.25.
The fare for a ride that is around 10–12 kilometres long is approximately $4.
Typically, a trip that is only a few kilometres long and covers a distance of between two and three kilometres will cost about one dollar. During the evening and early morning hours, there is a very slight but noticeable rise in price.
Pricing at Uber is typically more expensive. The price of a single trip that takes place entirely within the municipal limits is roughly ten dollars.
Many people who move overseas for an extended period of time make the decision to buy a car of their own so that they can have their own transportation.
There is a wide selection of inexpensive pre-owned autos available. Within the range of $5,000 to $10,000, one has the opportunity to purchase a pre-owned vehicle for a price that is more manageable on their budget.
It is not impossible to find a respectable motorbike or scooter at a price that is lower than one thousand dollars.
It is absolutely necessary to use extreme caution in order to prevent oneself from purchasing a product that is defective and falling prey to fraudulent operations.
Entertainment Cost
In Uganda, the cost of engaging in social activity is surprisingly low. A domestic beer in a pub will typically cost anywhere between $2 and $3, with the average price falling somewhere in the middle of that range.
Cocktails often cost anywhere from $6 to $10, with the average price falling somewhere in that area.
During the evenings of Fridays and Saturdays, certain clubs charge an admission price, which can range anywhere from one dollar to two dollars. Tickets to see a freshly released film normally cost between $3 and $4 when purchased at the box office. This price range is typical.
Utility Cost
The costs of the various utilities are not unreasonable. In the case of an apartment with one bedroom, the estimated expenditure for electricity is normally between $15 and $20, and a comparable amount is anticipated to be directed toward the consumption of water.
A gas canister that is specifically built for use with a cooktop typically costs around $25. It is anticipated that this occurrence will last for a number of consecutive months.
The price of internet access comes as something of a surprise. The predicted cost per month is somewhere between $20 and $40, however, the exact amount will be determined by the amount of data that is consumed.
The price of a monthly subscription for unrestricted WiFi access often falls around between $40 and $50.
Other Expenses
There is typically a large price premium associated with the purchase of imported goods, particularly opulent goods and technological implements.
It is recommended, in the vast majority of cases, to acquire these items within the nation in which one resides, and then to convey them to the country to which they are destined following their first purchase.
The cost of labour is significantly lower than average. Should one so want, it is feasible to hire the services of a cleaner, cook, security guard, nanny, or personal boda driver.
All of these positions can be filled by people. A sizeable portion of people who live outside the country have some sort of arrangement with a domestic worker to do their chores.
In general, Uganda is distinguished by its extraordinarily affordable standard of living.
It is likely that this particular nation provides one of the most cost-effective possibilities for expats or those engaged in remote jobs if people possess the capability to acclimatize themselves to the indigenous way of life.
It is important to remember that the average salary in this area is on the lower end.
If an individual is employed by a firm that has its headquarters in Uganda and is paid in the national currency for their work, the cost of living in Uganda may appear to be quite high to that individual.
It is possible for an individual to have the impression that the cost of living in Uganda is relatively low if they are working in a remote location or are hired by an international organization.
Safety and Security in Uganda
Expats and digital nomads are encouraged to make Uganda their permanent home because of the country's strong reputation for safety.
The frequency of illegal behaviour is about what one would expect from a moderate level.
Generally speaking, people from other countries are not singled out or deliberately targeted as targets. However, it is absolutely necessary to act with caution.
In the nation of Uganda, it is not uncommon for there to be instances of someone breaking and entering without permission.
As a consequence of this line of thinking, the vast majority of residential buildings, which include houses as well as apartments, have window bars installed in them.
The vast majority of residential homes have considerable obstacles around their properties. These barriers can take the form of huge fences fitted with barbed wire or electric fencing.
Apartment complexes and gated communities typically have security staff stationed at the entrance gate to provide assistance to residents.
Some people who live outside of the country make the decision to hire private security professionals to take up a nocturnal position outside the entrance to their residential compound.
It is essential to routinely safeguard one's property by correctly securing all entrance points in order to guarantee one's own personal safety, and this can be accomplished by doing so.
It is absolutely necessary to ensure that both the entrance door and the gate to one's property are locked and secured at all times.
This is especially important to keep in mind when considering the evening hours. The risk of a burglary occurring during the daytime hours is substantially lower than at other times of the day.
Pickpocketing and other forms of petty theft are more likely to occur in areas that have a high population density.
When participating in activities outside of one's home, it is of the utmost importance to keep a careful watch on one's personal belongings and to avoid losing or having them stolen.
When using services that involve shared taxis, it is essential to remain cautious at all times to prevent being a victim of theft or pickpocketing.
Additionally, there is a possibility of being robbed in Uganda. There is a discernible rise in the possibility of being a victim of a robbery at dark when it is less likely that other people will be there.
It is recommended to make use of services such as Uber, conventional taxis, or boda bodas in order to increase one's chances of arriving at one's destination without incident while travelling at night.
It is typically unwise to engage in alone nocturnal pedestrian activities in Uganda, especially after dark.
During the nighttime hours, people are permitted to engage in pedestrian activity inside heavily populated zones; nevertheless, it is recommended that they refrain from travelling through areas with a sparse human population.
Criminals are able to conceal themselves within the obscurity of the environment that is next to a roadway, which makes it easier for them to launch surprise attacks.
Assailants who are riding motorcycles have the possibility of approaching their victims, physically assaulting them, and then committing crimes of theft later.
It is essential to be conscious of the fact that it is foolish to ride around in the evening on a boda boda that one has not previously reserved.
There is a possibility that a boda driver will take a passenger to a remote area with the goal of the passenger committing a theft there while they are being transported.
Certain drivers of motor vehicles are complicit in the illicit acts of other drivers and drivers participating in other illegal activities.
The people in issue are able to take you to their fellow criminals, who are now in a position to commit a robbery on you, and they are in possession of the means to do so.
For the aim of commuting late at night, it is recommended to make use of transportation services such as Safe Boda or Uber or to get in touch with a Boda driver with whom one is already familiar.
It is usually accepted as a safe practice to engage the services of any motorbike taxi (also known as a "boda") or employ any driver who is encountered when travelling on public highways during daytime hours.
Similar to other countries, incidents of fraudulent activity have been documented in Uganda. people are likely to come across the deceptive business practice of overcharging as it is widespread and common.
It is possible for street merchants, taxi drivers, and boda drivers to try to impose rates that are higher than the going rate in the market.
Before making any purchases, it is essential to do your research and find out how much each item will cost upfront.
This will help you avoid being hit with unexpectedly high fees. Before agreeing to take someone for a ride or making a purchase from someone, it is best to come to a price that is mutually acceptable to all parties.
In addition, people who engage in fraudulent operations may try to attract potential victims by presenting what are perceived to be attractive offers, such as investment opportunities or business prospects that appear to be overly favourable and unlikely.
A person, for instance, can try their hand at selling wealth or land as an indication of one possible enterprise.
People frequently make use of a wide variety of strategies in an effort to convince other people to part with their financial resources.
There is a significant amount of risk involved in making business investments or starting a business in Uganda, particularly in the areas of real estate and entrepreneurship.
You should prepare yourself for the possibility of suffering some kind of monetary setback. When something or some scenario seems to offer an unusually large number of benefits, there is a good chance that it is trying to trick or mislead you.
Even though instances of violent crime in Uganda directed toward citizens from other countries are uncommon, it is nevertheless important to remain vigilant.
There is a possibility that muggings and armed robberies will take place. Attacks by terrorist organizations have taken place in the past at various times. Altercations in the social order are also a possibility.
Especially in regard to the procedures surrounding elections. When moving through one's environment, it is absolutely necessary to keep a level of vigilance at all times.
In the event that a person feels unsafe in their current location, it is strongly recommended that they leave the area as quickly as possible.
When compared to other areas of the country, certain parts of Uganda have much greater levels of risk. There are some areas in the world that you should stay away from at all costs.
It is well known that the Karamoja region, which is found in the north-eastern corner of Uganda, is a part of the country that has substantial safety problems.
The area immediately near South Sudan's border is regarded as dangerous due to the possibility of banditry taking place there.
Occasional instances of a lack of security can be seen in the area that is immediately near the border of the Democratic Republic of the Congo.
If you are planning a trip to any of these locations, it is strongly recommended that you seek the services of an experienced local guide who is well-versed in the current political and social climate of the area in question and has a complete comprehension of the safety concerns that exist there.
Instead of venturing out on your own, it is highly recommended that you go on a tour with a guide.
Road Safety in Uganda
When living in Uganda, the likelihood of being involved in a traffic accident is among the highest it will be anywhere in the world.
Uganda's traffic safety is much below international standards. Accidents involving motorcyclists are common due to careless driving behaviours and poor road conditions, both of which contribute to the problem.
Collisions involving taxis are another common occurrence in this city. It is not uncommon for people to lose their lives as a result of being involved in car accidents.
Before travelling to Uganda, it is strongly suggested that you make the initial investment in a helmet of good quality. It is very necessary to wear a helmet at all times while riding a boda boda, as this is required by law.
In the event that the person driving your boda or taxi takes an unsafe amount of risk, you should express your concerns to them and ask to be let off at your destination as soon as possible.
After that, you should pay the driver the appropriate amount of compensation, and then move on to finding another mode of transportation. The possibility of gaining a negligible amount of money in exchange for a person's life is not something that can be considered justifiable.
Advantages and Disadvantages of Living in Uganda
Although Uganda has the potential to be an attractive place to live, it is essential to recognize that this desirability may not be shared by all people.
This is something that must be taken into consideration. The key benefits and drawbacks of living in Uganda as an expatriate are going to be covered in the next sections of this article.
Advantages of Living in Uganda
Cost of Living in Uganda is Cheaper
Kampala is an exception to the rule that African towns are expensive for visitors from other countries, but this is generally the case across the continent.
It is feasible to maintain a level of living that is suitable for any one of a number of different budgets.
The bulk of people who go abroad often establish a monthly budget that falls somewhere between $1,000 and $1,500.
If one is frugal with their spending and uses a budget as low as $500 to support themselves, it is entirely possible to do so.
Uganda is Safe
When compared to other African cities of comparable size, the rate of violent and property crime in Kampala is significantly lower.
It is clear that there is some sort of legal structure in place within this setting. Congestion caused by an increase in the number of vehicles on the road is one of the most common dangers that people are exposed to.
Using a boda boda as a mode of transportation exposes one to some inherent dangers. Because of moving vehicles, walking can put a person's safety in substantial jeopardy. This is especially true in areas where there is a lot of traffic.
Ugandans are Very Warm and Welcoming
The vast majority of people in Uganda have welcoming personalities and are generous with their time and energy.
These people are happy to have a chat with you, offer advice, make suggestions, and give instructions, amongst other sorts of aid that they can supply. The people in question are characterized by warm and friendly qualities.
Ugandans Speak English
Children start learning English at an early age in Uganda, and by the time they graduate from primary school, they have a strong command of the language.
The vast majority of people have an elementary level of proficiency in the use of the English language. People who have obtained a high level of education typically have a strong command of the English language.
Effective contact with people will not present any challenges in this regard. If one does not like to educate themselves in a different language, then it is not necessary for them to do so in order to be able to live in this area.
Uganda is Full of Nature
There is a wide variety of topographical elements that can be found in Uganda. Some of these features include mountains with snow-capped peaks, densely vegetated rainforests, huge plains, and dangerous rivers.
During one's stay, possible activities include going on a hiking trip to Sipi Falls, going on a visit to the mountain gorillas that live within the boundaries of Bwindi Impenetrable Forest, going on a safari adventure within Murchison Falls National Park, or going on a rafting trip along the White Nile in Jinja.
Other possible activities include visiting the mountain gorillas that live within the boundaries of Bwindi Impenetrable Forest.
For those who have a strong connection to the natural world, Uganda is a destination that comes highly recommended.
Uganda has Wonderful Weather
The weather in Uganda is constantly nice, and appropriate climatic conditions are found across the country on a regular basis.
The amount of time that it rains each day is typically constrained to a few hours during the seasons of excessive precipitation.
The raised plateau that makes up the majority of Uganda's landmass is largely responsible for the country's climate, which is defined by a restricted number of instances in which temperatures reach uncomfortably high levels.
It is reasonable to anticipate a prevalent weather pattern that will be defined by daily temperatures ranging from the middle to the upper 70s. T-shirts are versatile garments that can be worn year-round.
There is Plenty of Fresh Produce in Uganda
As a nation, Uganda demonstrates a level of fecundity that is truly amazing. This location has witnessed the expansion of a number of different businesses.
Mangoes, papayas, jackfruits, passionfruits, and a host of other scrumptious tropical fruits are all readily available for purchase and consumption in the tropics.
In addition, avocados possess a number of outstanding features. It may come as a surprise, but fruits and vegetables are surprisingly inexpensive.
In the context of Uganda, consuming food that is both nourishing and affordable is not mutually exclusive; indeed, it is easy to achieve both goals.
It is feasible to acquire a sizeable quantity of fruits and vegetables for the price of $5, and this is entirely doable.
Disadvantages of Living in Uganda
Frequent Power Outages
Power outages are a prevalent occurrence in Uganda. The occurrence of power outages is a frequent and recurring phenomenon.
Occasionally, there is a disruption in service lasting between 10 to 20 minutes. Occasionally, there is a temporary interruption in service lasting a few hours.
Sometimes, it remains inactive for the entirety of the day. According to anecdotal accounts from my acquaintances, there are instances where the service outage persists for multiple consecutive days.
In the event of a power outage, the availability of essential amenities such as Wifi and hot water may be compromised.
If one finds it necessary to engage in remote work, it is advisable to acquire a Mifi device along with an additional battery pack.
Certain high-end properties are equipped with either a backup generator or a solar system, enabling the maintenance of lighting functionality during power outages.
In order to ensure uninterrupted access to energy, it is advisable to consider renting a property equipped with a generator.
Poor Internet Connection
The internet speed in Kampala is satisfactory. The device is suitable for the purposes of video consumption and video communication.
people who frequently encounter the need to transfer huge files may encounter difficulties. Anticipate an approximate mean download speed of 20 Mbps.
Certain internet service providers lack reliability. The wireless internet connection at my residence has been non-functional for an extended period of time.
Moreover, the provision of wifi is not universally accessible across all residential areas. In certain circumstances, people may find themselves with no alternative but to rely on mobile data connectivity.
Foreigners are Noticeable
In public settings, people who do not possess African ancestry may attract attention from others through prolonged visual observation.
The majority of people exhibit a natural inclination towards curiosity. Occasionally, people may initiate a conversation or engage in a sales pitch with you.
people experiencing poverty may approach you in order to request financial assistance. If an individual is of foreign origin, there is a tendency for others to make the assumption that they possess a higher level of wealth.
In the urban centre, people have become accustomed to encountering people from other countries, therefore diminishing the novelty associated with such encounters.
Residing in a tiny town or rural locality tends to attract significant levels of attention. This situation may cause annoyance for people who like to maintain anonymity.
In the context of Uganda, it is challenging for people of foreign origin to assimilate into the local culture and society.
Poor Transportation System
The transportation system in Uganda comprises communal minibuses and motorbike taxis. Shared minibuses are characterized by a lack of speed and discomfort.
Motorcycle taxis pose a significant risk to safety. The sole options available are to utilize Uber for transportation or to purchase a personal vehicle.
This can be a costly endeavour. The condition of the roadways is substandard. The presence of numerous potholes and unpaved roads is evident.
Anticipate encountering turbulence during your travels to various destinations. This situation presents a certain degree of inconvenience in terms of transportation.
It is important to note that Uganda is classified as a developing country. Take this into consideration when making a decision on your preferred place of residence.
One may find it undesirable to engage in daily commuting throughout the metropolis. If feasible, endeavour to select accommodations in a central location.
Security Challenges in Uganda
Uganda is considered to be quite safe when compared to other African countries, yet it is not without certain inherent concerns.
There is a potential risk of experiencing a robbery when traversing alone during nighttime. The state of road safety is suboptimal.
Automobile collisions are often seen as occurrences. Moreover, it is imperative to remain vigilant and cautious of the presence of several fraudulent people and deceitful people.
Uganda does not possess an inherently perilous living environment, however, it cannot be deemed entirely secure either.
Poor Air Quality
The urban environment is consistently characterized by a persistent presence of atmospheric haze. The presence of pollution in the atmosphere is detectable through olfactory perception.
There are several reasons that contribute to the substandard air quality in Kampala. A significant portion of environmental contamination can be attributed to industrial activities.
There are a multitude of power plants that operate using coal as their primary source of fuel. Additionally, a significant number of older automobiles now in circulation contribute to the release of substantial amounts of pollution.
There is a lack of comprehensive rules pertaining to pollution. Furthermore, a significant number of people continue to utilize wood or charcoal as cooking fuel.
The act of cooking results in the emission of a substantial amount of smoke into the surrounding atmosphere. If an individual possesses a heightened sensitivity towards pollution, it is advisable to consider alternative cities rather than Kampala.
Ugandans May Assume All Foreigners Are Rich
The prevailing perception among people is that an individual of foreign origin is likely to possess a higher socioeconomic status.
people may spontaneously approach you and request financial assistance. In the context of commercial transactions, it is not uncommon for people to engage in the practice of overcharging, when the price of a particular item or service is set at a level that exceeds its fair or reasonable value.
It is imperative to engage in assertive negotiation strategies. In the event that one socializes with companions, it is plausible that there exists an expectation for the individual to bear the financial responsibility for all expenses incurred.
It becomes vexing when people regard one as a mobile automated teller machine.
Uganda is a Poor Country
During one's excursions, it is likely that one will encounter indicators of poverty. There exists a population of homeless children that roam the streets.
Slums can be observed during vehicular traversal inside the urban landscape. Uganda is characterized by a state of economic deprivation.
people frequently experience financial hardship or struggle to make ends meet. The observation of this phenomenon can elicit feelings of melancholy.
There is Corruption
Uganda exhibits a high prevalence of corruption within its governance and societal structures.
In certain circumstances, people may encounter situations where they are requested to provide a bribe in order to facilitate the completion of tasks or achieve desired outcomes. This act is widely observed.
The Quality of Education is Poor
In the context of raising a child in Uganda, it is common practice for parents to enrol their children in private international schools. This can be a costly endeavour.
Final Thoughts
Living in Uganda presents a compelling option for expats seeking to engage with an alternative cultural milieu and fully immerse themselves in novel environments.
Uganda presents a diverse range of attractions, encompassing a low cost of living, ideal climatic conditions, picturesque natural landscapes, captivating biodiversity, intriguing cultural heritage, and an amicable populace, hence catering to a wide array of interests and preferences.
Uganda is a destination worth considering, whether one intends to establish a permanent residence or engage in a temporary exploration of the country for a few months.
Pained by financial indecision? Want to invest with Adam?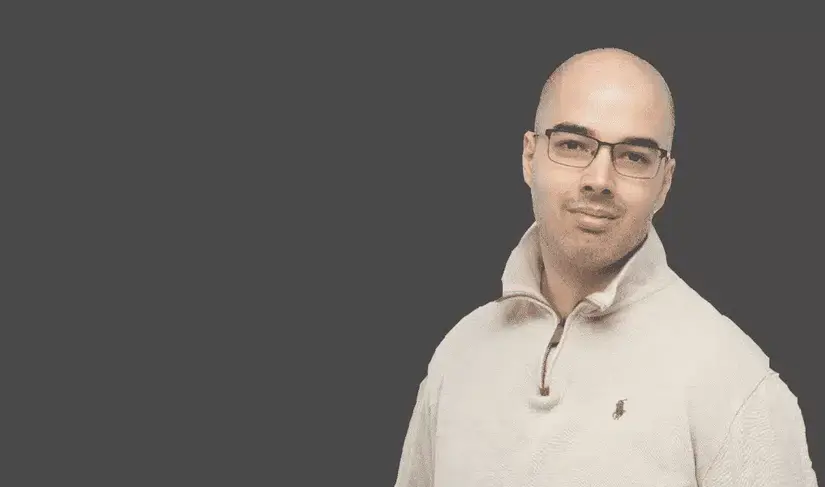 Adam is an internationally recognised author on financial matters, with over 668.8 million answer views on Quora.com, a widely sold book on Amazon, and a contributor on Forbes.