Moving to Bangalore can be difficult in many different fields, even for seasoned expats. The city reflects the disparity between the luxurious lifestyle enjoyed by a privileged minority vs the widespread poverty experienced by a sizable part of the population.
Bangalore, India's most Westernized megalopolis, is an industrial powerhouse with a more developed infrastructure than many other Indian cities. Bangalore is still very much in the process of development, so expats relocating will need to adjust to a constantly evolving setting.
If you want to invest as an expat or high-net-worth individual, or get a second citizenship , you can email me (advice@adamfayed.com) or use these contact options.
Living in Bangalore
If you're an expat immigrating to Bangalore, there are many things you need to consider and know about before you fly to the city.
How's the climate in Bangalore?
Bangalore has a tropical savanna setting; thus, newcomers should be prepared for both wet and dry seasons. By virtue of its perch atop the Deccan Plateau, Bangalore enjoys the kind of year-round mildness that is especially welcome to newcomers from colder climates. The climate in Bangalore is substantially more moderate than that in New Delhi, which has harsh extremes.
From June through September, the city receives heavy rain during the monsoon season. The monsoon humidity can be difficult for expats. Do not rush the process of acclimating to the tropical climate, even if you are used to hot temperatures. Many recent arrivals to Bangalore fall ill for a few days following their initial move due to the culture shock they experienced.
Is Bangalore safe?
Even though Western countries issue frequent terror alerts, most people consider Bangalore to be a secure place to visit. Despite decades of peaceful cohabitation, Muslims, Hindus, and Christians in India have faced religious conflicts in recent years. Foreigners moving to Bangalore should be aware of such threats in the city.
You should always use caution in crowded areas or during huge events. Although both scary, you're more likely to get hurt in a car crash than in a terrorist strike.
Other, slightly more tangible threats to your safety in Bangalore deserve consideration too like gastrointestinal problems plus other diseases like malaria, encephalitis and dengue fever.
Be sure you're up-to-date on your routine immunizations before making the move to Bangalore, like for diseases other than the basics, such as hepatitis A and B, typhoid fever, pneumonia, meningitis, cholera and rabies.
How is Bangalore traffic and transportation?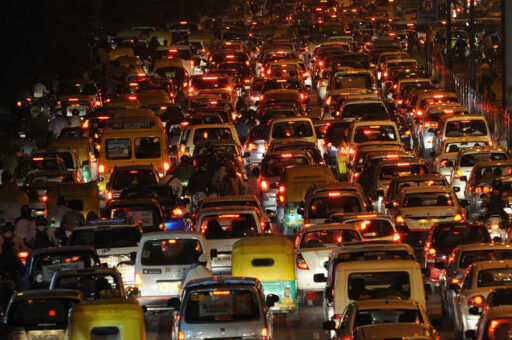 Residents of Bangalore, like those of Delhi and Mumbai, enjoy using public transit. Bangalore Metropolitan Transport Corporation buses are the main public transit method. Many people use the Namma Metro instead of the roads because of the congestion. The city's public transportation system provides buses, taxis, and auto-rickshaws for getting around. Having ride-sharing options like Uber available makes getting about Bangalore much simpler.
Check the taxi driver's credentials and make sure the meter is working, even if you're just grabbing one on the fly. Although readily available in most places, the most reputable taxi services typically demand scheduling at least two hours in advance. Auto-rickshaws are another option, albeit they are better suited to the adventurous type because certain drivers may take risks.
Even with a baby, shopping bags, or pregnancy, don't expect cars to stop and yield when crossing the road. An alternative strategy entails looking right, left, and right again before committing to a full crossing of the street. It's possible that you'll encounter automobiles traveling in the other way of traffic, cars driving with their high lights on, and cows wandering in the middle of the road.
Can expats drive in Bangalore?
A valid driver's license from any country will do when you're ready to hit the busy streets of Bangalore. The only need is that your license be written in English or supported by an official English translation; nonetheless, an International Driving Permit is highly encouraged.
The Karnataka Transport Department issues local driving licenses to visitors staying longer than six months. Applicants holding a valid international license can apply for a local driver's license without testing. It is unusual to need a driving exam, although the written test is always necessary. Examinees should spend little more than a few minutes studying road signs, as the written portion is rather simple.
You must pass a written test to receive a learner's license plus a driving exam to get the actual driver's license. The driving test must be taken within six months of securing the learner's license. Should you fail during your first try for the learner's license, the test can be retaken the following day. Meanwhile, if the driver's license test fails, it can be taken again in seven days.
In addition to the aforementioned materials, you'll also need to fill out medical form CMV 4. In the afternoon of the same day, you will receive your license.
The license is valid across India for 20 years or until the holder becomes 50, whichever comes first.
What's the language in Bangalore?
Moving to Bangalore doesn't have language barriers like certain other places. Though Kannada is the city's official language, residents speak Hindi, Telugu, Tamil, and Urdu. For those unfamiliar, Bangalore also uses English for communication. Therefore, you can move here, create your home, and progressively learn Kannada to help you communicate with the locals.
How is healthcare?
Bangalore has many hospitals, although quality might vary, especially in public hospitals. Since India has become a popular medical tourism destination, many private clinics have opened to give high-quality care to the wealthy.
Due to lack comprehensive health insurance coverage, most Indians struggle to pay for medical bills, which may seem acceptable compared to Western expectations. Notably, the private healthcare sector in Bangalore targets mostly well-off residents, well-off expats, and medical tourists.
Do I need an insurance?
Even though it's not typical, you should definitely get fully covered by medical insurance before you leave for Bangalore if your overseas employer doesn't provide it. Despite excellent private hospitals, clinics, and experts in the city, healthcare and treatment standards may differ from what you're used to. Many private clinics specialize on complex treatments, but not all can handle emergencies or general health issues.
How much is the cost of living in Bangalore?
Affordable housing in terms of rent and utilities can be found in the city with the appropriate information. As opposed to Western countries, eating and drinking out in Bangalore is far more economical.
An individual can live on roughly 31,573 rupees (382 USD) per month, without accounting for rental expenses. For a four-person family, 110,742.5 is needed. An apartment within the city center can be rented for 26,053.5 rupees per month, while that outside for 14,156 rupees. Meanwhile, the acquisition cost can be between 72,526 rupees and 157,715.5 rupees per square meter.
What about taxes?
In India, a person's taxable income is heavily weighted by their residency status during the relevant tax year. An individual's physical presence in the country during the relevant tax year and the two prior years is used to determine their residence status on an annual basis.
Following is a breakdown of how one's residence status can be categorized:
Resident and ordinarily resident (ROR)
Resident but not ordinarily resident (RNOR)
Non-resident in India (NR)
According to the law, a person's level of taxation in India might change based on where they live:
Whoever is regarded a resident or normally resident of the United States is required to record and pay taxes on all of their worldwide income.
Income generated or earned in India, received or deemed received in the country, or derived from an Indian-controlled business or a profession established in the nation are the only sources of taxable income for a person who is a resident but not habitually living in India.
Income earned outside of India but received or treated as earned in the country is subject to taxation by non-residents.
Earnings and investments made outside of India by RNORs and NRs are not taxable in India.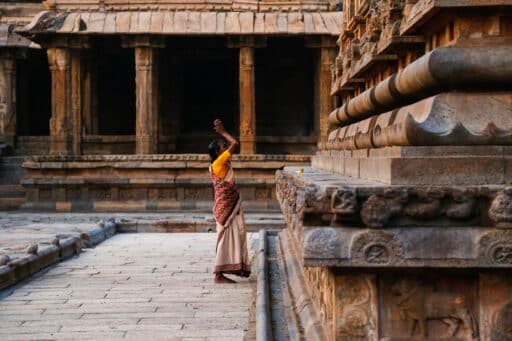 Can foreigners buy property in Bangalore?
The following are qualified to make property purchases in India:
An NRI is a citizen of India who currently resides outside of India. They have Indian passports, but they may also be nationals of another country. NRIs can buy whatever kind of property they choose — from homes to businesses, without any problems.
Persons of Indian Origin (PIOs) are those who are, or whose ancestors were, citizens of India but who later obtained citizenship from another country. They have the same property ownership rights as Indian locals.
Foreign Nationals who are not NRIs or PIOs have additional restrictions placed on them. The Reserve Bank of India or other relevant regulatory organizations may force them to get necessary approvals and abide by certain directions and rules.
Resident Indians who hold Indian citizenship and make India their permanent home for at least 183 days per year have no restrictions on buying property in the country.
A foreigner's residency status which depends on the length and purpose of their presence in India is an important consideration in the property acquisition process too.
Expat Jobs in Bangalore
Bangalore technology enterprises employ many IT professionals. While Google, Dell, and Amazon dominate this sector, most Indian IT companies, such as Wipro and Infosys, reside in this city. Incubators and investors help new tech businesses join the city's IT economy every week.
Major firms that attract highly trained workers from throughout the world and offer substantial salaries drive office space rates. Bangalore is one of India's fastest-growing urban areas, but it hasn't always improved local inhabitants' employment chances.
Due to its large pool of talented people working for modest wages, Bangalore is a popular startup site. Bangalore has much lower business and employment costs than the US or EU.
Expats in Bangalore frequently hold top management positions. But returning Indians who bring regional expertise and international experience to their jobs are also challenging this dominance.
Visas and Permit in Bangalore
All tourists must take the essential precaution of obtaining a visa before entering Bangalore. While it is possible to apply for certain types of Indian visas online, note that applications are processed and approved in person at an Indian foreign mission. Consult with the National Portal of India to know the closest agency.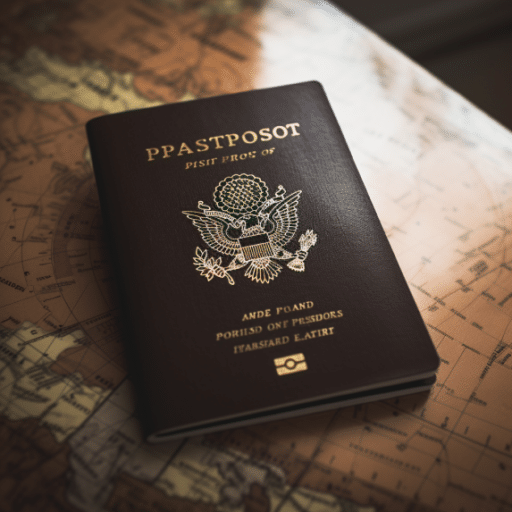 Although there are no hard and fast rules for the issuing of employment visas, applicants should nevertheless meet all formal requirements and submit their applications on time.
You can get the right application form and advice on what further paperwork might be required by contacting the Indian embassy or consulate in your area. It is recommended to contact or visit the nearest consulate to obtain this data if it is not available online.
Passports must be valid for travel for at least another 180 days past the date of entry and must have at least two completely blank visa pages. On top of the application form, the applicant must submit a government-issued ID showing their name and current residence, two pictures that are passport-sized, and the appropriate application cost.
Consular and service fees for obtaining a visa are included in the total cost and change with each different visa category and country of application. Additional paperwork is required for some visas but not others.
Visa Categories
Most foreigners working in India enter the country using one of two visa categories.
Employment Visas
You need to be working for an Indian firm or on a company-approved work assignment in order to qualify. Your job should pay more than $25,000 per year (include proof of earnings when applying), placing it in the category of highly qualified individuals. The issued visa typically has an initial validity of one year, with extensions available for up to five more years.
Important paperwork includes a signed job contract as evidence of employment, as well as copies of your academic and professional credentials. It is required that anyone volunteering for an NGO provide the organization with a letter outlining the nature and length of their contribution.
Business Visas
This visa class is made for businesspeople and investors who want to set up shop in Bangalore, make contacts in the Indian business community, or trade manufactured goods with local companies. A formal statement from the customer or contractual body explaining the nature of the business and the anticipated length of stay is required. A letter of invitation from a business in India may also be required.
This visa allows for a maximum stay of six months beginning on the day of entrance. However, depending on criteria like your business plans and nationality, the visa's validity duration can extend up to 10 years, allowing for repeated entries within that time. Notably, while in India, a business visa cannot be converted to an employment visa. A new application process will need to be started after the candidate has returned to their native country.
There are other types of visas, not just those designated for visitors, patients, and students. Some of them may even be useful for those living abroad:
Entry Visas
Dependents and family members of foreign nationals with valid work, student, or researcher visas may apply for their own visas to enter the country. Please be aware that this entrance visa does not automatically grant permission to seek or accept employment.
However, spouses of expats might look into career opportunities in India before returning home to start the employment visa application procedure. Entry visa validity dates match those of the principal visa holder.
Expat partners need to bring their employment visa, a copy of their partner's job contract, and a marriage certificate.
Journalist Visas
In order to enter India, journalists need a special visa designated for their profession.
Accreditation from the Government of India's Press Information Bureau and the subsequent issuance of a PIB card is required for any journalist who plans to do any kind of work in the country.
A letter from your company detailing your trip's purpose is also required paperwork. A documented statement attesting that no media-related work is performed in India is required. The journalist visa is valid for a maximum of three months.
Conference Visas
The validity of this visa category is limited to the time of the conference itself or three months at most. Possession of an official invitation to a conference organized by a government entity, public agency, accredited educational institution, and the United Nations or other well-respected non-governmental organizations is required to apply for a conference visa.
Research visas
Professors and researchers conducting research may apply for a research visa if they have a genuine letter of admission from their home institution. The submission of a research proposal form and proof of sufficient funding is also required. The duration of the research endeavor is equivalent to, or may exceed, the validity period of the research visa, which may be up to three years. Four weeks after the visa has been issued is when it becomes active.
Project Visas
Only foreign nationals looking for work in the steel or power industries need apply to this visa. Keep in mind that the visa requirements can change dependent on your country, the reason you're moving to Bangalore, and other considerations. Each Indian embassy or consulate decides on its own whether or not to provide visas.
Final Thoughts on Moving to Bangalore
Many expats choose Bangalore due to the low living costs, dynamic setting, and the various employment opportunities available. Just last year, the city ranked among the best cities in the world for expats to live in.
There are many considerations for moving to Bangalore. It's the same for any place that's not your current home. The trick is to prepare as much as possible and research essential information before making the huge jump.
Pained by financial indecision? Want to invest with Adam?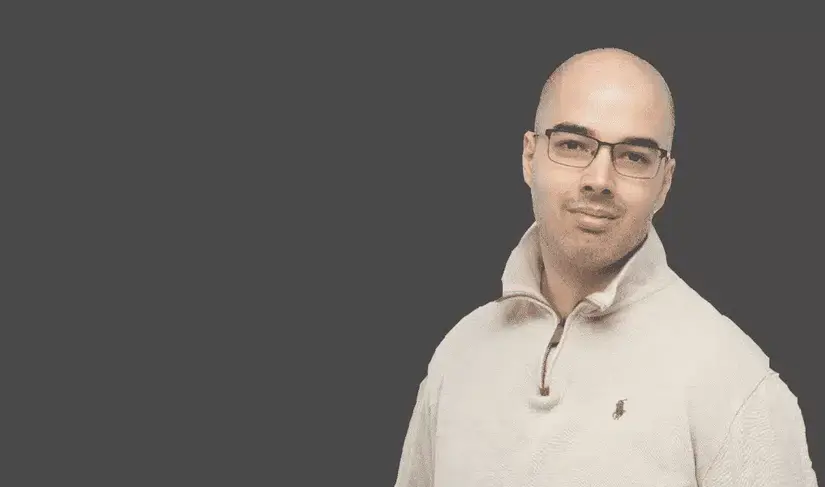 Adam is an internationally recognised author on financial matters, with over 694.5 million answer views on Quora.com, a widely sold book on Amazon, and a contributor on Forbes.