Being a visitor for a few weeks and moving to Bangkok as one of the many people navigating this bustling city are two very different experiences.
The city's biggest issues are traffic, overcrowding, and housing shortages (especially for the poor). Airborne particle pollution in Bangkok's environment may cause problems for expats with respiratory illnesses as well.
Sadly, there has been a considerable decline in the Chao Praya River's water quality, and the remnant canals in the network that were once likened to the Venice of the East sometimes look like open-air sewers.
Let's explore more details about how to move to Bangkok to guide you as you cope with your new life.
If you want to invest as an expat or high-net-worth individual, you can email me (advice@adamfayed.com) or use these contact options.
Bangkok Living Basics
Is Bangkok safe for expats?
Foreigners who make the move to Bangkok can't help but be captivated by the city's charm. Cultural tourists go there every year in droves for the city's historical attractions and renowned nightlife hotspots. The city is reasonably safe, especially compared to other similar-sized cities, which will comfort expatriates. Bangkok is safer than New York, London, or Paris due to its low crime rate, despite its busy pedestrian activity.
However, muggings, violent robberies, and sexual assaults have increased, especially in party scenes outside Bangkok. In addition, if you think that extortionists are behind charges of petty theft or property damage, you should contact the embassy in your area immediately.
While major clashes have abated, visitors to the capital should nevertheless use caution to avoid being embroiled in the city's political unrest. It's best to avoid discussing politics in public or with strangers when you first arrive in Bangkok. Better if you could avoid political gatherings altogether. If political tensions rise again, you can easily avoid trouble and fully enjoy your transfer to Bangkok by avoiding wearing red and yellow clothing (symbols of opposing governmental factions).
What's the climate in Bangkok?
Three seasons characterize Bangkok's tropical monsoon climate: hot from March to June, rainy from July to October, and cool from November to February.
Can expats buy property in Bangkok?
While you can acquire condominiums and apartments in Thailand, you can't have more than 40% of the overall ownership of such properties. You can buy a full structure but not the land it sits on since it is illegal to do so.
You may also acquire a Thai villa or larger home (without the land) by entering into a leasehold agreement. If you want to purchase a piece of property or a house in Thailand, forming a limited liability company is another option to consider. The method entails a combination of Thai and foreign ownership, with the latter limited to 49%.
While a corporation can legally acquire real estate in Thailand, doing so requires careful planning and the assistance of an attorney.
Finding single-family homes, houses with yards, or apartments in newer neighborhoods in the suburbs is much less of a hassle. Due to restrictions on foreigners purchasing real estate in Thailand, most expats, particularly those with more financial resources, choose to rent instead of trying to buy for investment purposes.
Many expats choose renting than buying. Due to rising demand and affluent residents' penchant for property investment, the real estate market in the Bangkok Region is always on the move.
How to get around Bangkok
Bangkok's traffic, especially around rush hour, can be difficult to navigate. However, the city has installed a variety of supplementary modes of transportation, making commutes within the metropolitan core doable even during peak traffic times.
To get around Bangkok quickly and easily, cabs are your best bet. A cab will stop at the slightest signal from the side of the road. Making sure the taxi driver uses the meter is essential, as this is the most cost-effective option compared to the fixed rate some drivers may propose.
To avoid the traffic and get around Bangkok quickly (especially if you are by yourself), renting a motorbike is probably the best bet, but it also comes with the most danger.
Taking a ride in a Tuk Tuk is a slightly less stressful way to navigate the chaos of Bangkok's traffic, but it also comes with a slightly higher risk. These open cars can easily navigate around traffic jams, making them convenient for shorter journeys. Tuk tuks don't have meters, so be wary because the price you negotiate with the driver may end up being much higher than you bargained for.
In Bangkok, drivers often shuttle customers from one store to another in exchange for a commission, so it's possible that they'll offer a cheap city tour as an alternative.
If you don't know Thai, taking a shared taxi in Bangkok can be more of a hassle. These taxis have set routes and are always packed because the fare is only 8 to 10 baht. There are no predetermined stops; instead, passengers who desire to alight simply ring a bell (similar to those seen at bus stations in Germany) to alert the driver.
Learning the Bangkok bus system's layout will help you save money. Observing these routes at a bus stop close to your accommodations and taking note of the bus numbers is the best way to get acquainted with them.
The city's modern public rail transportation options include the BTS Skytrain and the MRT system, in addition to buses, taxis, motorbike taxis, and water taxis operating along the river and canals. These networks connect the city's two main commercial districts and facilitate easy travel throughout the metro area.
Most foreigners choose neighborhoods in Bangkok that are connected to either of the city's two subway systems.
There are plans to expand these networks so that they can reach even more of Bangkok's neighborhoods.
Can foreigners drive in Bangkok?
If you plan to drive in Thailand, get an international license from home before you go. Using your home country license to drive in Thailand is unlawful and can result in a 500 baht fine. Insurance companies in Thailand won't insure drivers without a Thai or international driving license.
If you plan on renting a car in the country, you'll also be needing an international driver's permit. Some car rental agencies will give vehicles without a GPS system, but others may not. When you add in the country's foreign roads, tight lanes, and motorbikes swerving through traffic, driving in Thailand may seem like something out of a nightmare.
The major cities in Thailand are not the best places to practice your newfound driving skills.
What is the language in Bangkok?
The Thai language might be difficult to learn for foreigners moving to Bangkok. In fact, most city signs have English translations and many inhabitants have attended Bangkok's international schools, which stress English as the second-most spoken language.
However, knowing some Thai can make your stay in Bangkok more comfortable. Thais are polite, and returning the favor might make your life easier and help you make friends.
Many streets and lanes in Bangkok have numbers, so it'll be helpful to learn some of those numbers. It will be much easier to purchase at local markets if you have this talent. Thai language classes can be found at any number of respected institutions in Bangkok.
What to eat in Bangkok
Thai food has a combination of bold flavors, aromatic spices, and varied menu options. It is both nutritious and delicious since it is made using fresh, locally produced ingredients.
Residing in Bangkok puts you in one of the world's most vibrant food scenes. And, despite their somewhat low-rent appearance, the city's food carts have become beloved by many.
Cost of Living in Bangkok
The cost of living in Bangkok may surprise you. Apartment rental costs, along with transportation, healthcare, and grocery costs, are far lower than they are in most Western countries.
If you're moving to Bangkok alone, your monthly living expenses could reach 22,571 baht or 641 USD, without rent. If you're a family with four members, these costs could hit 80,560.5 baht.
Renting an apartment can set you back around 10,000 baht to 26,00 baht, depending on the location. Meanwhile, buying an apartment cost roughly 89,000 baht to 196,000 baht per square meter.
A meal can cost about a hundred baht.
Expat Tax in Bangkok
Assessable income earned by a Thai resident or non-resident through work or commercial activities within Thailand is liable to taxation in accordance with Thai law. Income generated outside of Thailand that is brought into Thailand by a resident in the same calendar year is subject to taxation.
Public and Private Healthcare and Insurance
Thai multi-payer healthcare includes National Health Security Office (NHSO)-managed public health insurance and commercial insurance. Those who aren't eligible for insurance through their employers are the primary beneficiaries of the national insurance scheme. All Thais must enroll in a health insurance policy, either the national or an employment plan.
The Ministry of Public Health manage general, community, and specialist public hospitals which provide services that play an important role in the public healthcare system.
However, due to the low-cost medical care provided by public clinics, it becomes difficult to get appointments and long wait periods await you. For expatriates seeking medical care, communication may be difficult even though most staff members speak English.
The vast majority of foreign residents in Bangkok purchase private health insurance, which supplements employer-mandated health policy. In addition, a large number of Bangkok's private hospitals are networked with national and foreign health insurers, making treatment access easier and insurance payments more streamlined.
In the context of medical care, it is customary to pay for even routine appointments, prescriptions, and minor procedures in full at the time of service. A deposit is typically required before surgery or hospitalization may begin. It's more convenient to pay for these outlays quickly if you have a special bank account for them or a credit card you just use for them.
Expats often advise that, just in case, you always have your insurance papers, healthcard, and passport/work permit copies on you.
Check to see if medical coverage is part of your relocation package before making the trip to Bangkok. Having access to medical care outside of Thailand in the event of an emergency is made possible by having an international health insurance coverage.
Both public and private Bangkok hospitals provide high-quality, affordable services. The city's large expat community and tourism status mean many medical personnel speak English, making communication easier.
Are there international schools in Bangkok?
Choosing a good new school is a top priority for every family on the move. Thankfully, there is an array of excellent international schools in Bangkok to choose from which provide a superior education compared to the Thai public school system. This attracts not only wealthy foreigners but also many middle-class Thai families.
There is a significant role for private, multilingual schools alongside international ones. The national curriculum of Thailand is followed by these schools, which provide education in both English and Thai. Value-wise, they're excellent, landing between the extremes of foreign and local education. This means they may have less access to resources and fewer opportunities to study abroad, even if their curriculum has national approval.
Do I need a visa for moving to Bangkok?
Applying for a Thailand non-immigrant visa is the first thing to do if you want to move there. Stays longer than 90 days also necessitate filing a 90-day report with Thai immigration officials.
You'll require a one-year visa renewal from the Bangkok Bureau of Immigration to extend your stay. A Re-Entry Permit, valid for either a single or numerous entries, should also be obtained for hassle-free entry and exit from the nation.
If you're moving to Bangkok for employment purposes, you must secure a Thai work visa from an embassy or consulate in your home country. Whichever work visa you end up having, you would need a permit to work in Thailand and extend your stay in the country.
The work permit can be obtained from the Department of Employment. It is valid for a year or for as long your employment agreement is in place. On the other hand, the stay extension request can be secured from the Immigration Bureau. This will enable you to stay in Thailand for a year then extend it to another three years. You'll be qualified to apply for permanent residency after this period.
If you're relocating to Bangkok to study, you need to apply for a student visa. To be eligible for this type of visa, you must take a minimum of three courses and 15 hours (or more) of classes each week. The visa has a validity of 90 days, with extension options. The Immigration department requires you to report your address to them every 90 days.
If the reason for your transfer to Bangkok is to be with your spouse who lives in the city or is a Thai citizen, a marriage visa is what you need to apply for. This visa category also has a validity of 90 days, which can be extended. To stay longer, you must secure a re-entry authorization so you can go in and out of the country while keeping your visa. The Immigration department needs to be updated of your address every 90 days.
If you're above the age of 50 and wish to retire in Bangkok, you need a retirement visa in Thailand. All foreign nationals are welcome to apply for the One-Year Thailand Retirement Visa which is valid for a full year after application. To keep your retiree status in Thailand current, you must renew your card each year. You can also apply for a 10-year retirement visa designed for citizens of specific nations. This allows you to stay in the country for five years, initially.
You must show proof of adequate health insurance from a Thai insurance company in order to be granted a Thai retirement visa. A retirement visa allows its holder entry into and residence in Thailand during the visa's tenure. However, a Thai re-entry permission is mandatory if you want to leave and return to the country without any problems. Even if you're retired and living in Thailand on a visa, you still need to update the Thai Immigration Department on your current address every 90 days.
How to become a permanent resident in Bangkok
Three years of legal residency in Bangkok is enough to become a permanent resident. This requires applying for a permanent residence permit at the Thailand Immigration Office. Notably, the permanent residence permit is valid indefinitely, securing your residency.
You must also apply for a Thailand resident certificate. This application can be made at your home country's embassy or Thailand's immigration office. The residence certificate verifies your legal residency in Thailand and provides your address.
Those seeking citizenship must live in Thailand as a permanent resident for five years. An expedited route to Thai citizenship in three years without permanent residency is feasible given the following conditions:
You married a Thai citizen.
You previously held Thai citizenship.
Your contributions to Thailand are notable.
You are the spouse or child of a naturalized Thai citizen.
Interestingly, Thailand supports dual citizenship, allowing you to keep your original citizenship. Dual citizenship is possible if your home nation allows it, but Thailand and your home country must approve it.
Pet relocation to Bangkok
Pet relocation to Bangkok is feasible for animals of at least four months' age. The most important part is that they will avoid quarantine if they don't show any symptoms of disease. In order to successfully relocate your dogs, please follow these steps:
To begin, every pet needs to have an ISO-compliant microchip implanted for easy identification. A health certificate certifying the pets' good health is also required. This certificate is good for 10 days. Vaccinating your pet against rabies at least 21 days before leaving is crucial for their safety.
In addition, you need to get vaccinated against leptospirosis 21 days before your trip. The distemper, hepatitis, and parvovirus vaccinations, given at least 21 days before departure, are also crucial. Internal and external parasite treatments are required to keep the dogs healthy.
All pets entering Thailand are required to have an Import Permit issued by the Department of Livestock Development prior to departure.
Expat Jobs in Bangkok
Expats have long been drawn to Bangkok by the city's dynamic economy, modern yet affordable level of living, and the chance to adopt a more laid-back way of life. Even recent political turmoil haven't deterred many professionals from considering a move to Bangkok.
Many foreigners move to Bangkok because of job transfers to regional branches or jobs with international corporations with headquarters in Thailand.
The most common places for foreigners to get employment are educational institutions. This is a typical role in the city's international organizations and the many schools, from kindergarten to high school, that offer instruction in English.
Getting a job in Bangkok should be your top priority before making any vacation plans. By taking this precaution before boarding the first trip to Thailand, you may rest assured that you'll have a secure base from which to launch your adventure.
Pained by financial indecision? Want to invest with Adam?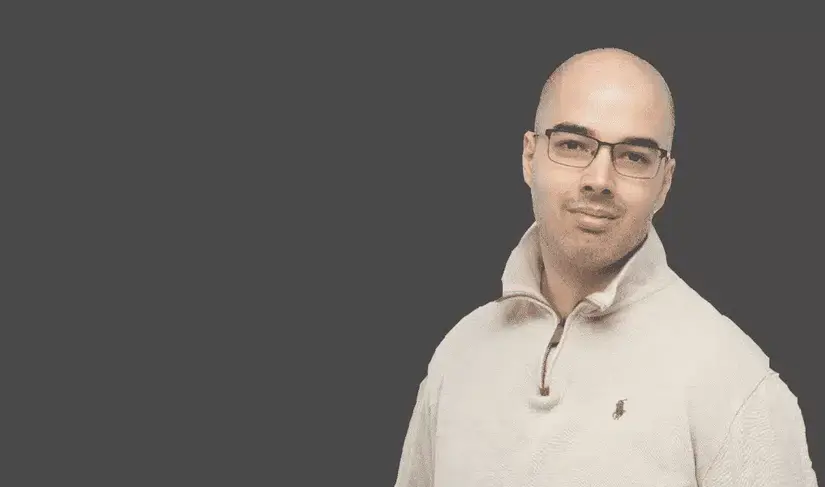 Adam is an internationally recognised author on financial matters, with over 669.2 million answer views on Quora.com, a widely sold book on Amazon, and a contributor on Forbes.