You are one of the lucky few people who have found themselves planning about moving to Grenada, and this is certainly cause for celebration.
Imagine what it would be like to open your eyes to find yourself staring at awe-inspiring mountain ranges, expansive expanses of sandy beach, and beautiful flora.
It is essential to recognize the relevance of canoeing and kayaking sports in quickly moving rivers and visits to waterfalls with falling water.
The island nation of Grenada in the Caribbean Sea has a myriad of prospects and possibilities, which go beyond those stated previously and encompass a greater variety of encounters.
The possibility of moving to Grenada e, sometimes known as just that in common parlance, is a goal that is highly desirable.
However, before you get started on the process of packing your things, there are a few key bits of information that you need to be aware of. 
If you want to invest as an expat or high-net-worth individual, you can email me (advice@adamfayed.com) or use these contact options.
About Grenada
Grenada is known throughout the world as the "Spice Island" due to its major role as the second-largest producer of nutmeg in the world.
Only Indonesia produces more nutmeg than Grenada does. In addition, Grenada has a sizeable share of the international market for essential spices such as cinnamon, mace, ginger, and cloves, and it exerts a substantial amount of influence in this market.
Grenada has a tropical climate that is distinguished by a clear rainy season that lasts from January to May and has average temperatures that are lower than 25 degrees Celsius throughout this time.
The next months are marked by high heat and dry conditions, with average temperatures hovering around 30 degrees Celsius.
These circumstances continue until the end of the season.
The fact that Grenada is susceptible to hurricanes is something that people who are planning to relocate to or already live in this naturally endowed nation ought to take into consideration before making the move there or throughout their time there.
The majority of Grenada's people have either African or mixed African and European heritage, while certain people do have European ancestry as well.
Grenada's cultural identity is intricately woven together via the medium of music, with calypso serving as the preeminent form of musical expression on the island.
In addition, reggae, dancehall, and parang are all quite well-liked in the country's music scene at the present time.
A wide variety of musical styles are played with a lot of fervour and can be heard echoing over the island during the lively carnivals that are hosted there.
Participants from the local community may be seen parading around the streets while indulging in exuberant dances. Many of them are painted in bright colours or covered in oil.
It is possible to classify Grenada as the archetypal Caribbean island. As a result of its stunning beaches, flowing waterfalls, and a wide variety of native flora and fauna, Grenada is a very desirable location for people looking to relocate to the Caribbean.
One may spend their afternoons shopping at the local marketplaces, indulging in the acquisition of spices and seafood, and then afterwards enjoy the consumption of the locally manufactured rum during the nocturnal hours of their vacation.
The prolonged period of economic contraction coupled with the concomitant damage imposed upon Grenada's infrastructure as a direct result of natural disasters has had a substantial impact on the country's current state of economic affairs.
It is projected that the tourism industry, which now serves as the principal source of revenue for the island, will experience a large amount of expansion in the not-too-distant future.
Where is Grenada?
Grenada is a Caribbean island republic that is only a few square miles in size. It was estimated that there were 112,523 people living in the region as of the month of July in the year 2020.
St. George's, which is also the largest city in the country, serves as the administrative centre of this particular area.
It is also the largest city in the country. The major islands that make up the archipelago are Grenada, Carriacou, Petit Martinique, and Ronde Island.
It is important to note that there is currently an absence of statistical data about the distribution of wealth in Grenada.
This is something that should be taken into consideration. On the other hand, in the same way that many other nations throughout the world do, Grenada displays a social stratification among its people that includes both underprivileged and prosperous portions.
The island nation of Grenada is made up of a number of different islands, the largest of which is called Grenada.
Other islands in the nation include Petite Martinique, Carriacou, and a few more. On the other hand, the vast bulk of the country's inhabitants live on just the first three islands.
In light of one's own temperament, one's own subjective inclinations, and one's own unique life circumstances, Grenada offers itself as a good location to consider as a potential vacation spot.
The area possesses a community that is to a very high degree admirable, with a considerable cost of living, a diversified demographic makeup, a good environment, a variety of essential activities, and a sufficient number of job opportunities.
Why Move to Grenada
There are many compelling reasons for people to uproot their lives and consider moving to Grenada, and eventually apply for residency there as expats.
Entrepreneurs and individuals investing in companies have considerable benefits from the tax system of the nation since it exempts them from taxes on capital gains, wealth, gifts, inheritance, and foreign income.
These are only some of the advantages that entrepreneurs and persons investing in businesses receive.
As a result of the educational system in Grenada mostly following the British model, you can be assured that your children will receive an education of a very high quality.
One possibility to take into consideration is moving one's family to Grenada so that their children may take advantage of the country's educational system and get experience in a variety of fields.
It is essential to take into account the many costs associated with living in today's society. Grenada is distinguished for having cost of living expenses that are considerably lower when compared to both the United States and the United Kingdom.
In spite of this, there is a possibility that the price of electricity will be higher than the average amount on occasion because of the costs involved with importing.
Grenada is a small island republic in the Caribbean that is well-known for its stunning scenery, pure sandy coasts, welcoming population, and noteworthy spice production.
Within the Caribbean, Grenada is frequently referred to as the "Spice Island" or the "Spice Isle" due to its significant cultivation of spices such as nutmeg, cinnamon, and mace. This moniker originated from the fact that Grenada was once known as the "Spice Isle."
According to the World Bank, this nation is the world's second-largest exporter of nutmeg due to the quantity of nutmeg that is sent out of the country.
Additionally, the nation is home to the very first underwater sculpture park ever established anywhere in the globe.
The country is made up of three principal islands, the largest of which is called Grenada. The other two are known as Carriacou and Petite Martinique, and they are both smaller than Grenada.
Within its own geographical bounds, Grenada is home to a number of additional, more insignificant islands.
What aspects of this relatively unpopulated island nation led to its selection as a potential site for people to relocate to?
There are a number of aspects to consider, all of which contribute to the formation of a persuasive case for Grenada's suitability as a setting in which to pursue one's life goals. In due time, we will go into further detail on these variables.
However, it is important to remember that the mesmerizing attractiveness of Grenada's beauty is an initial trigger for engendering a strong affinity for the idea of establishing a permanent abode in this location. This is an important point to keep in mind.
Grenada is a location in the Caribbean that is famous for its many qualities.
Among these features include a collection of forty beaches with white sand that has not been tainted by human hands, an abundance of waterfalls that cascade down into the ocean, and exceptionally clear water.
Due to the existence of well-known beaches on the island, such as Grand Anse Beach, we have decided to include Grenada in the Nomad Beach Index for the year 2022.
Pros and Cons of Moving to Grenada
What are the Benefits of Moving to Grenada?
Freedom of Movement
As of the year 2022, the passport that is issued by Grenada will allow its holders access to a total of 135 countries across the world without the need for a visa or with the ability to obtain a visa upon arrival.
The Grenada passport comes with a number of significant benefits, including the following:
Both China and the United States provide hassle-free entrance alternatives, with the former removing the need for visitors to get a visa.
The E2 Investor Visa is a kind of visa that enables international investors to enter the United States and find employment there on the basis of their financial involvement in a company located in the United States.
When Purchasing Power Parity (PPP) is considered, China's economy is the greatest in the world; but, when Gross Domestic Product (GDP) is taken into consideration, China's economy is the second largest in the world.
Obtaining a passport from Grenada could seem like a good idea if you are an international businessperson or an investor looking for a hassle-free way to enter China. This is especially true if you are in the commercial sector.
A similar comment may be made regarding the United States E2 Investor Visa, given that citizens of countries who do not have a treaty with the United States have a very difficult time acquiring this visa.
As a result of the treaty that was made between Grenada and the United States, the people who live in Grenada have the ability to migrate to the United States, find employment there, and invest their money there without being subject to severe restrictions.
It is noteworthy that despite Grenada's small size and isolated location, the country places a priority on providing seamless connections to the rest of the world.
The Maurice Bishop International Airport provides nonstop flight service to a variety of locations, including Miami, New York City, Toronto, London, and Frankfurt, as well as the Virgin Islands and other Caribbean countries.
Those people who are still getting used to the idea of "island time" have a location to live that is just one or two flights away from where they are now located.
The fact that residents of Grenada may enter the European Union, China, and Russia without first acquiring a visa, in addition to the fact that there are direct flights to many of the most important cities in the world, makes becoming a citizen of Grenada an appealing option for people who value the opportunity to move freely without being constrained.
Grenada Has a Tropical and Sunny Climate
Grenada has a climate that is primarily tropical throughout the entirety of each and every year. The months of December through May have lower average levels of precipitation, which is indicative of a drier environment throughout those months.
On the other hand, the months of June through November make up the rainy season, which is characterized by increased levels of precipitation.
It's possible that during this specific time frame, we'll see an average monthly precipitation total of somewhere between 8 and 10 inches.
Cost of Living in Grenada
One should not go to Grenada with the expectation of having a cheap cost of living for day-to-day costs, particularly if they have a predilection for imported items and fancy lodgings. The cost of living in Grenada is quite expensive.
On the other hand, it is possible to see that the costs of groceries, regional cuisine, education, and primary healthcare are rather inexpensive.
There is a substantial gap in price between the capital city of St. George's and the islands that are located further away from the main island of Grenada when it comes to the cost of buying and renting real estate.
The country is home to a sizeable number of luxurious villas and secluded bungalows that have been constructed with the intention of catering to wealthy people and their families that they have.
In addition, there is a large supply of flats located in the area immediately adjacent to the beach.
The territorial tax system that Grenada utilizes provides a large amount of financial relief.
In general, when compared to the cost of living in the United States and the United Kingdom, it can be seen that it continues to be largely inexpensive. This may be noted while comparing the cost of living.
Locals are Very Friendly
It is well known that the people of Grenada have an exceptionally high level of sociability, which ranks among the greatest in the world. In the context of moving to Grenada, it is unlikely that individuals would face considerable obstacles when it comes to integrating themselves into the local community.
However, it is possible that this may be the case. There are many different ways to interact with people who live in a certain area and have the ability to enrich one's experiences there, and one can choose from among these methods.
For instance, a sizeable segment of the population of a certain nation visits places of worship on a weekly basis for the purpose of partaking in worship services offered by those organizations.
Participating in volunteer work is yet another method for establishing ties with folks in the community.
For instance, despite the fact that Grenada is home to a number of stunning beaches, a sizeable percentage of the resident population does not demonstrate adequate proficiency in the art of swimming.
The ability to teach others how to swim is a powerful tool for influencing other people.
In addition, those who are enthusiastic about hiking have the option to interact with a global community of walkers and runners known as the Hash House Harriers.
This group is comprised of people from all over the world.
The group began its operations in Grenada in the year 1985, and since that time it has been leading regular hiking excursions across the island nation's varied mountainous and forested topographies on Saturdays.
These excursions began in 1985 and were established within the country of Grenada.
Advantageous Tax Incentives
It is important to highlight right off the bat that Grenada does not have a tax on capital gains, a tax on inheritances, or a tax on income earned from outside the country.
In addition to Grenada's territorial tax policy and the exemption of foreign income from taxes, these features give considerable benefits to business investors and entrepreneurs who choose to stay in Grenada while simultaneously engaging in commercial operations in other countries.
The percentage of the tax rate that applies to a person's locally derived income ranges from 10% to 28%, depending on the amount of the person's income that is subject to taxes. On the other hand, the tax rate for corporations is now set at 28%.
The tax incentives that are offered in this jurisdiction are available to those who are interested in establishing residency in Grenada or obtaining citizenship on the island.
Among the Safest Countries in the Caribbean
It is advisable to recognise the feasibility of the location in question if one is considering making a trip to that particular place while placing an emphasis on maintaining a high level of safety.
Grenada has a very low rate of reported criminal activity compared to other countries. When compared to the United States, it has relatively low rates of murder, rape charges, and the number of people who are jailed, according to the data presented by Nation Master.
In the lack of safety and security, the availability of real estate possibilities, tax benefits, and aesthetic appeal may be rendered meaningless when you consider moving to Grenada.
Luckily, Grenada is one of the safest countries in the Caribbean.
In Grenada, worries about one's own personal safety are minimized to a significant degree. The rate of criminal activity is quite low, and it mostly consists of opportunistic thefts of small amounts of property.
People who visit the island nation of Grenada have the chance to admire the natural landscape, travel along the coastal areas, explore the tropical rainforest, and participate in a wide variety of other activities without compromising their sense of personal safety and security.
In 2017, there were 11.1 murders reported for every 100,000 people in the United States, as stated in a study on crime statistics compiled by Statista.
They demonstrated the lowest rates of kidnapping and homicide when compared to a number of other locations all across the world.
The majority of tourist locations and public transit systems are regarded as safe for first-time visitors. Nevertheless, it is typically advisable to avoid going to secluded regions, particularly if you are travelling alone.
Excellent Healthcare
When it comes to ensuring that individuals have a healthy life and the best possible health results, it is of the utmost significance to provide them with high-quality healthcare services.
The evaluation of the healthcare system in a country is an essential consideration, particularly for people who are thinking of retiring or relocating to that country in the future.
According to the evaluation that was carried out by the World Health Organization (WHO), the healthcare system that Grenada possesses is recognized as being among the most excellent in all of the Caribbean region.
Individuals in the nation are never located more than a short distance away from medical professionals on account of the country's relatively small size as well as the existence of both public and private medical facilities.
As a consequence of this, the nation in question is a desirable location for senior citizens who are living abroad or retirees. So what are you waiting for? Retire in Grenada.
The majority of primary healthcare services are offered at no cost; nonetheless, having private health insurance is strongly advised due to the unpredictable nature of primary care costs.
Emerging Opportunities for Investment in Real Estate
Grenada's policy of allowing both domestic and international persons to engage in property transactions is a major factor that contributes to the island nation's attractiveness as a desired location for global real estate investors.
Other factors that add to Grenada's appeal include the aforementioned characteristics.
Those who are not citizens of Grenada need to get something called an "Alien Landholder License" in order to be able to legally own property there.
Residents of Grenada have a significant advantage in terms of property taxes because they are not required to make any tax payments when purchasing real estate on the island. This presents a significant cost savings opportunity.
When it comes to the sale of their property, domestic residents are subject to a transfer tax rate of 5%, while persons who are not inhabitants of the country are hit with a significantly higher charge of 15%.
The welcoming locals, breathtaking scenery, natural ecosystems that have not been damaged, stunning shorelines, and seemingly unspoiled terrain are some of the reasons why Grenada is attractive as a prospective destination to live in.
The fact that English is recognized as the official language of the region contributes significantly to its allure, making it an especially alluring destination for those who are native English speakers and who originate from English-speaking countries such as the United States.
After gaining an awareness of the considerable benefits that come along with shifting to Grenada, the next step that needs to be taken is to look into the more practical elements of carrying out the process of relocating.
What are the Drawbacks of Moving to Grenada?
Specialized Services and Products Are Limited on the Island
Because of its size, Grenada faces challenges in gaining access to products and services that are readily available in more industrialized nations.
These challenges are exacerbated by the fact that Grenada is a developing nation. If you are looking for information on the prices of many typical consumer products, I suggest contacting Numbeo.
Rainy Seasons Bring Mosquitoes
Even while the tropical environment is a key part of the experience of visiting Grenada, visitors should be aware that during the wet season, the number of flies and mosquitoes increases significantly.
When you are a visitor, it is very necessary to use bug repellent, and this is especially true during periods of precipitation. The possibility of having issues with flies, on the other hand, is significantly diminished.
A Hurricane is Possible
Grenada has experienced severe difficulties in coping with dangerous hurricanes, the most recent of which took place in 2014.
The most recent event took place in 2014. It was estimated that the scale of the devastation would be about equivalent to twice the country's annual Gross Domestic Product (GDP). In addition to this, the agricultural industry sustained a large amount of damage.
Visas and Residency in Grenada
People who are citizens of the United States of America, Canada, or the United Kingdom, as well as nationals of states that are members of the Commonwealth or CARICOM, are exempt from the need to get a visa in order to enter Grenada for the purposes of tourism.
This exemption from the need to get a visa permits for a stay of up to three months.
Those who are just interested in visiting the country for the purpose of engaging in recreational activities and have no plans to look for work while they are there should thus find it adequate to enter the country under the category of tourist.
It is essential to make an application to the Grenada Immigration Department for a visa extension in order to extend the length of time you are permitted to remain on the island.
Permanent Residency
In order to be eligible to file an application for permanent residency, applicants must first meet the legislative criteria of Grenada, which state that they must have been present on the island for a period of two years.
Find out more information about the procedure for applying for residency in Grenada by reading our detailed guide on the subject, which is titled "Acquiring Property in Grenada: A Comprehensive Overview." This guide can be found on our website.
Citizenship
Applying for citizenship in Grenada is another option for anyone interested in moving to Grenada since this will allow them to live there permanently.
Citizenship in Grenada can be acquired through the process of naturalization by those individuals who have maintained a presence in the nation for a period of 7 years, with a minimum of 2 years spent in the role of permanent resident.
People who are not in need of financial assistance might take advantage of a streamlined process that is available through the Grenada Citizenship by Investment Program.
Through participation in this program, qualified investors have the opportunity to become full citizens of Grenada by making a significant contribution to the nation's economy.
This may be done in one of two ways: either by making a monetary contribution to a government fund or by making an investment in recognized real estate holdings located inside Grenada.
What is Grenada's Citizenship by Investment?
Through the Grenada Citizenship by Investment Program, the government of Grenada makes it possible for anybody to become a citizen of the country by only making an investment that meets certain criteria.
Participating in Grenada's citizenship-by-investment program is by far the quickest way to get a passport for the island nation.
The government has developed approved investment channels specifically for persons and businesses originating from other countries.
When seen from the perspective of the entire country, the monies are invested in initiatives that are designed to encourage economic expansion.
Additional employment opportunities for the local populace will be created as a result of the developments.
Those interested in obtaining citizenship in Grenada by investment have access to a variety of options under the country's citizenship-by-investment program.
It is essential to be aware that the facts shown here are only applicable to the first half of the year 2022.
Grenada Citizenship by Investment Requirements
Investing at least 220,000 dollars into the real estate market. Because you are the one who is liable for the additional charges, please be aware that there are certain additional fees that you need to be notified of. These include the expense of obtaining a passport, performing any necessary research, and following any necessary administrative procedures. At least five years must have been spent as the owner of the property.
The overall cost of financing real estate comes to $132,000. You will be provided with financing through regulated moneylenders, and you will have five years to repay the loan. Your second option, in the event that you are unable to keep up with the payments, is to give them permission to seize possession of the property.
Donating to the National Transformation Fund of Grenada is a great way to show your support. If you are relocating on your own, you should allocate at least $150,000 in your budget. Housing costs will run $200,000 for families consisting of four people each. As is the case with real estate, there will be expenses associated with this endeavour.
Why Get Grenada Citizenship by Investment
What aspects of the Citizenship by Investment Program in Grenada contribute to the country's reputation as a desirable destination for foreign investors?
The fact that there is no requirement for a two-year waiting period is a significant benefit. In addition, there are a number of other benefits that should be taken into consideration:
Direct entry into the United States is made possible under the US E-2 Investor Visa deal.
There are 141 countries that do not need a visa for citizens of Grenada to enter. Included in this are the countries of the EU, as well as the United Kingdom and China.
Citizenship for every member of the family, including elderly relatives, spouses, and children still in diapers. In addition, you are allowed to bring along any dependent children who are under the age of 30.
All that a resident of Grenada is entitled to in terms of their rights and privileges.
If one is set on taking this specific route to obtaining citizenship, it is highly recommended that they seek the advice of the relevant governmental or approved authorities.
The professionals will lead you through the process step by step. In addition, it is necessary to take safeguards in order to reduce the chance of falling prey to dishonest persons or businesses. This risk may be mitigated by taking appropriate measures.
Moving to Grenada: Where to Live in Grenada
Grenada is a holiday destination that has a wonderful visual appeal because of the abundance of outstanding residential neighbourhoods that are spread out over its territory.
International buyers of real estate in Grenada have always shown the most interest in the southern part of the island. This is because of the country's proximity to the United States.
Popularity is high in the area surrounding the southwestern tip of the island, which includes well-known locations such as Grand Anse, Morne Rouge, and True Blue, as well as along the southern coast, which stretches from Lance aux Epines to Petit Calivigny, Fort Jeudy, and Westerhall.
In addition, the area around the southwestern point of the island is known for its abundance of natural beauty.
These areas provide real estate options in particularly attractive waterfront and beach-view sites, as well as near proximity to prominent beaches such as Grand Anse, the capital city of St. George's, and Maurice Bishop International Airport.
In addition, these districts allow convenient access to a number of other desirable locations.
Bathway and Levera, which can be found in the northeastern part of Grenada, are two locations that might be of interest to anyone looking for a tranquil getaway.
The sister island of Carriacou, which is located in the beautiful Grenada Grenadines, provides a picture-perfect location for vacationers looking for peace and quiet. Despite its tiny size, the island is extremely attractive.
Final Thoughts
Many people have Grenada on their bucket list as a destination for their next trip.
Many people have the dream of reaching their full potential and experiencing the zenith of their existence in a setting that is beautiful and peaceful.
The island in the Caribbean offers people the opportunity to apply for citizenship.
One of the possible courses of action is establishing residency in the country for a period of time equal to or more than two years, followed by the submission of an application for permanent residency.
The Grenada Citizenship by Investment program is yet another fantastic option that should not be overlooked.
Investing in real estate requires one to take on the responsibilities of a property owner in order to be successful.
After you have successfully completed all of the necessary steps, a Grenada passport will be issued to you as soon as possible.
One of the most beneficial components is the all-inclusive coverage, which extends to both you and your family, making it a wise investment because it protects everyone in the household.
It is in a person's best interest to seek the assistance of industry experts while exploring the many investment opportunities available for the purpose of obtaining citizenship.
Pained by financial indecision? Want to invest with Adam?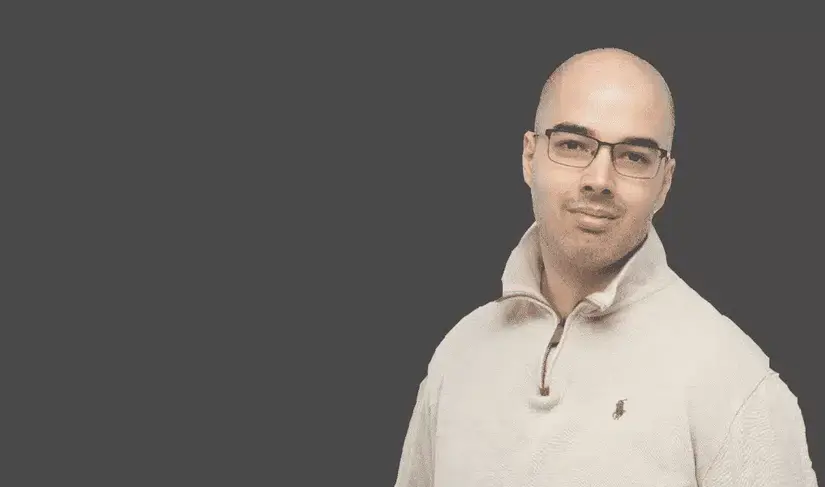 Adam is an internationally recognised author on financial matters, with over 669.2 million answer views on Quora.com, a widely sold book on Amazon, and a contributor on Forbes.