Let's discuss the essentials for moving to Japan as an expat. It's a new set of culture to get to know, residency requirements to prepare, and new places and things to try and explore.
If you want to invest as an expat or high-net-worth individual, you can email me (advice@adamfayed.com) or use these contact options.
Japanese Culture and Environment
What is it like to live in Japan?
Japan has strict etiquette. It is traditional to bow to show respect while meeting someone. The degree to which one bows depends on one's social standing or place in society.
Before entering houses, workplaces, and hotels, you should remove your shoes. Having your own slippers is polite, but don't wear them in bathrooms or on tatami mats.
Waste sorting is mandatory in Japan. One of the most important duties of a citizen is to properly dispose of trash by separating it into the various bins required by the municipality. Attention to trash bag type laws is important in some locations.
City hall will provide trash disposal instructions after you move and register.
Japan Language
It is highly recommended that anyone moving to Japan spend time learning the language, both before and after arrival. Having even a fundamental understanding of Japanese can greatly ease the burdens of regular life. Learning the local language is essential to adapting, even if Japanese residents know at least some English.
Thankfully, there are many language institutes in Japan to choose from. They provide one-on-one online instruction and face-to-face seminars focused just on email composition. Attending a language school is the best option for serious students who want to study quickly and effectively.
Costs associated with attending a language institute, while worthwhile, can be rather high. It's worth asking if your company would be willing to help pay for any of your Japanese classes or offer them in-house. Additionally, several towns provide Japanese classes taught by native speakers at a reduced cost compared to academic institutions.
Actively pursuing Japanese language learning will not only improve your practical talents, but will also help you more easily integrate and participate in Japanese society.
Food
Fresh and local ingredients are highly valued in Japanese cooking. It relies heavily on umami, the fifth basic taste, which strives for the perfect balance of sweet, salty, sour, and umami flavors.
Both sushi and sashimi feature beautifully presented raw fish, either over vinegared rice or on their own.
Japanese noodle dishes range from the thick and hearty ramen to the light and airy udon and soba. Traditional preparation methods and geographical origins vary for each noodle variety.
There is also an elaborate Japanese tea ceremony which highlights the ritual preparation and consumption of a powdered green tea called matcha.
Weather and Natural Disasters
Northern Japan has very cold winters and pleasant summers, and the east has snowy winters with hotter summers. Meanwhile, the west has milder winters and humid summers same with the south.
Earthquakes and active volcanoes are common in the country, plus it's vulnerable to typhoons and tsunamis.
Japan Residency and Visa
Types of Visas in Japan
Applying for a long-term stay visa at a Japanese embassy or consulate in your native country is an important step for permanent residency in Japan. This visa grants indefinite stay rights as a local.
Work, study, and family reunion visas are among the country's long-term stay visas, which require a Certificate of Eligibility to get.
Upon obtaining the necessary visa and entering Japan, you will be issued a Landing Permit. This authorization document replaces the original visa and grants you legal status under the terms of the visa category for which you were approved.
Work Visa
Applicants can choose from three types of work visas in Japan:
The standard Japan Work Visa is for those who wish to engage in gainful job in Japan.
The Highly Skilled Professional Visa category is designed for professionals who have extraordinary skills and knowledge in their industries.
The Japan Working Holiday Visa is a temporary work and travel document aimed towards young individuals.
If you wish to stay longer in Japan for employment, you must secure the appropriate visa. A Certificate of Eligibility from Japan's Immigration Services must be obtained by your prospective employer.
You may also be able to bring family members to Japan with this visa.
Family Visa
A Japan family visa allows you to visit the country and live with a Japanese relative who is already there. It has up to three years of validity that could still be extended. It also allows you to work in the country so long as you are married to a Japanese national or permanent resident.
This visa category requires that:
You've tied the knot with a Japanese citizen.
Your parent is a Japanese citizen, and you are his or her dependent.
You are the spouse or kid of an overseas foreign worker in Japan.
A Japanese spouse or relative must secure an eligibility certificate for you before you can be allowed entry in the country with this visa.
Student Visa
You need a student visa to study in Japan for a long time. The nearest Japanese Embassy or Consulate in your country can issue this visa. Like the other visas, you need a qualification certificate for this too, issued by your school.
A student visa is valid from a few months to two years, with extension options. Be sure to renew your visa three months before it expires.
If you wish to work in Japan, you can do so with this visa. Just keep it under 18 hours every week to comply with local regulations.
During the immigration process, you will be given a residency card at the airport if your visa has a validity of more than three months. Your residency card will serve as your principal ID along with your passport. You must carry your residency card at all times as required by law, as it can result in penalties if you're caught without it. In addition, if asked by law authorities, non-native inhabitants must provide their residency cards
If you lose your residency card, you must make sure to replace it within 14 days.
Permanent Residency and Dual Citizenship
Permanent residency in Japan requires a five-year residency. However, the precise time frame will change depending on your current residency status.
Marriage to a Japanese citizen shortens the residency requirement to one year. The time it takes to become a permanent resident after entering the country on a highly skilled professional visa can range from one to three years.
You can acquire citizenship by birth, notification, or naturalization.
It is worth noting that Japan follows the principle of single citizenship, making dual citizenship impossible for its citizens. Renouncing one citizenship to keep the other is necessary in dual citizenship cases.
Bringing my pets to Japan
Bringing pets to Japan is possible, however there is a process of import quarantine inspection. If your pets are in compliance with Japan's import rules, the quarantine period upon their arrival will last no more than 12 hours. The import requirements for pets are different depending on their country of origin.
The following are the requirements for importing pets from Iceland, Australia, New Zealand, the Fiji Islands, Hawaii, and Guam:
A microchip that meets certain standards is required for pet identification.
It is necessary to fulfill the pet residency criteria.
The owner must give at least 40 days' notice to the Animal Quarantine Service before bringing their pets into Japan.
Prior to arrival, the animals must undergo a full clinical examination by a veterinarian.
The owner is responsible for obtaining a certificate from the relevant government body in the country of origin.
From their home nation, the pets should go directly to Japan via airplane or ship.
Similar requirements apply to importation of pets from other countries not mentioned above, plus:
After the microchip has been implanted, the animal must have a rabies vaccination at least twice.
Rabies anti-body testing is required. The rabies antibody test date must be within 180 days of the time the pet is brought to Japan.
Japanese Transportation
Public Transport
Japan's public transport is world-class that's widely praised for its dependability, safety, and efficiency. Its public transit network includes trains, subways, buses, the shinkansen bullet train, automobile rentals, and even river and sea transport.
Japan's most popular public transportation modes are buses and railroads. Local trains and subways dominate in cities like Tokyo, whereas rural areas use buses. Taxis and rental automobiles are more expensive, but provide quicker and more direct routes to your destination.
Japan's public transportation options for long distance travel are extensive, and they include the fast Shinkansen bullet train, intercity buses, and domestic airplanes. The importance of water transportation in Japan cannot be overstated, what with the country's status as an island nation and all.
Considering your budget is essential when deciding on a mode of transportation. The high cost of Japan's transportation is commonly noted.
The Japan Rail Pass, or JR Pass as it is more often known, is a huge perk for visitors from outside of Japan. For a set period, passholders get access to all means of transportation operated by the Japan Rail Group. Everything from ferries to the world-famous shinkansen to regular trains and buses is included in this comprehensive treatment.
If the Japan Rail Pass doesn't quite fit your travel needs, an IC card is a great backup plan. When traveling over the complex subway and bus networks of large Japanese cities, the IC card is an absolute must. An IC card is essentially a reloadable, preloaded card made for use on public transit systems.
Remarkably, these cards can also be used at restaurants, in addition to vending machines, retailers, and convenience shops. Obtaining an IC card is simple and may be done at any train station's ticket office or automated machine.
Can I drive in Japan with a foreign license?
Even with a valid International Driving Permit (IDP), foreigners can drive in Japan for just one year. After a year, you can renew your International Driving Permit if you leave Japan for three months.
International Driving Permits must be obtained in advance from your home country because Japan does not provide them. These licenses are often issued by your country's car association for a little charge. Japan only accepts international driving permits granted by a large number of nations based on the 1949 Geneva Convention.
Those whose international driving permits are not recognized by Japan or who intend to extend their stay in the country beyond one year are required to obtain a local driver's license.
Healthcare in Japan
Public vs Private healthcare in Japan
The healthcare and health insurance systems in Japan are highly respected internationally. Life expectancy figures in the country are extremely high, adding credence to the widespread emphasis placed on health promotion and prevention.
Expats can easily receive great healthcare in Japan. After receiving a residency card, foreign nationals can enroll in two primary health insurance schemes: Japanese National Health Insurance for unemployed, part-time workers, and students, and standard Japanese Health Insurance for full-time workers. Expats can easily access Japan's healthcare resources with this inclusive approach.
Japanese Lifestyle and Living Costs
Is Japan safe?
There is a generally low rate of crime in Japan, which many attribute to a culture that highly values cooperation, self-control, and shared ideals. The low rate of violent crime in the country is often tied to these principles as well.
Internet
Internet connection in Japan is one of the fastest and most affordable globally.
In most cases, residents of Japan can select between Wi-Fi and fiber optic connections for their homes. Both provide fast Internet access; in Tokyo and other urban locations, for example, you may normally expect speeds anywhere from 50 Mbps to 10 Gbps.
Data caps on fixed internet connections in Japan are uncommon, giving you a lot of leeway.
However, your residential location may affect your ISP and internet type. If you rent an apartment, you may be limited to the building's supplier. If you own a residence, you should be able to choose from local Japanese internet providers.
Internet services in Japan are unbundled, with one operator providing your physical line and hardware and another providing the internet connection. After choosing an ISP and signing the relevant contracts, setting up your internet connection can take a few days to several weeks.
International Schools in Japan
If you or a family member plans to study, you need not worry. There are many international schools in Japan to choose from.
Most international schools in Japan use English as their first language of instruction. Japanese classes are offered as an elective to the standard curriculum.
Because Tokyo is home to a substantial expat community, it also has the majority of Japan's finest foreign schools.
We listed 20 best international schools in Japan in a previous article.
Expat jobs in Japan
Finding work in Japan is a realistic goal that is growing easier to achieve. It's not as difficult as it seems to get through the procedure. You may find specialized employment boards through a simple Google search. You can pick the platform that best matches your needs from among the many available ones.
You can use sites like LinkedIn and Glassdoor, or Japan's official Employment Service Center called HelloWork which is a great place to start looking for work.
Even while knowing Japanese isn't absolutely necessary, you should know that your options may be limited. Common entry points for those who do not speak Japanese include teaching English, working in recruitment, and developing software. The level of experience required for these jobs is generally low.
If you want to have a more advantageous position and salary, then you'll have to hone your skillset and gather more experiences.
Opportunities in fields other than those requiring Japanese language skills exist outside of the realm of finance, marketing, law, graphic design, information technology, and journalism. Jobs in this area may be harder to come by than those requiring knowledge of English, but opportunities do exist.
Persevering in your job hunt will pay off and lead to many different opportunities in Japan.
One can gain access to a sizable percentage of Japan's labor market with even intermediate Japanese language skills. This opens both full-time and contract-based career opportunities. The availability of visa sponsorships from prospective employers is often a deciding factor among these alternatives.
Companies are more likely to sponsor work visas for full-time employees. Unfortunately, not every business can afford to offer such sponsorships. If getting a company to sponsor your work visa is a high objective while you hunt for work in Japan, bring it up as soon as possible in the interview process. Communicating with hiring managers or corporate reps to get answers to your questions can be quite helpful.
A distinguishing aspect of the Japanese labor market is that many companies set aside specific positions for recent graduates. This allows students to begin their job hunt in their last year in school. In particular, there is a category of visas available to students studying at Japanese universities that is intended to make it easier for graduates to search for work.
Cost of Living in Japan and Taxes
While it is possible to relocate to Japan on a tight budget and find work within the first month, doing so can be risky as unpredictability comes from the length of your employment search.
Arriving without a job can make it harder to find housing in Japan as well. Under these conditions, renting an apartment may be quite difficult too. A good alternative to consider in such a situation is looking into shared houses. Depending on the housing provider, these accommodations may have three-month leases or longer.
Guarantor costs, key money, security deposits, and maintenance fees are required whether you rent an apartment or a share house. Beware that the cost might soon add up to five to six months of rent.
Unless you're moving to Japan to retire with your bag of savings, it's better to have your finances in order.
Banking in Japan
To make purchases and deposit earnings, including paychecks or other money, it is necessary to open a bank account at a Japanese financial institution. Even while you can use your home country's debit card at ATMs here, long-term expats will appreciate the ease of local banking options.
Japan uses the yen, so it is what's commonly used for transactions; other currencies need to be exchanged.
You need to live in Japan for more than three months in order to open a bank account with Big Japanese banks.
When companies or schools need account openings at certain banks or branches, these basic criteria should be waived.
To open a bank account quickly after moving to Japan, it's best to approach a smaller, independent bank or a commercial bank. If you need an account in the first week, these choices can help. As you integrate into Japan's financial landscape, choose an approach that meets your immediate needs.
Do note that it can be challenging to locate a bank branch with English-speaking personnel who can help you through the account opening process.
Buying property in Japan as a foreigner
In Japan, foreigners can buy homes and other property without running into any problems. Foreign nationals are not subject to any restrictions on property ownership.
Foreigners must meet certain requirements in addition to financial ones to buy a home in Japan:
Proof of Legal Residency, such as a Driver's License or Visa
Certified individual seal
A verified Japanese bank account
The backing of a reliable Guarantor Firm
Nonetheless, under the jurisdiction of FEFTA, foreign individuals are typically required to obtain government approval before purchasing land designated as forest or agricultural to protect the ecosystem and ensure the land's intended use. Due to national security concerns, land purchases near military installations or other sensitive areas may be restricted.
Best places to live for foreigners moving to Japan
Tokyo
Expats love living in Japan's most populous metropolis, Tokyo. You can see and feel modern and traditional cultures in this city.
Tokyo is globally known for its business districts, stunning neon-lit buildings, enormous shopping districts, and exquisite parks.
To be sure, living in a major metropolitan area like Tokyo may be costly. If you're alone in this city, you should expect to spend roughly 129,237 yen or 888 USD per month — and that hasn't accounted for rent yet.
Kyoto
If you're moving to Japan, you can consider Kyoto if you want to escape busy cities and lively nightlife. This city's Buddhist Shinto temples, palaces, gardens, shrines, and restaurants are famous. You'll have easy access to beautiful places like Nara, Osaka, and Lake Biwa too. Kyoto's tourist numbers are boosted by this variety of attractions.
Locals in Kyoto plus its low crime rate make it a welcome place for immigrants and visitors alike.
Kyoto is less expensive than Tokyo for living. To give an example, in Kyoto it would cost roughly 3,400 USD to maintain the same standard of life as in Tokyo, including rental expenses. Of course, that would largely vary based on your lifestyle.
Kyoto's relatively low cost of living and rich cultural legacy make it a desirable destination for expats.
Yokohama
South of Tokyo lies Yokohama, a charming city with roughly 4 million residents. It is Japan's second-most populous city with humid subtropical climate.
You can do many things in the city like visit parks and traditional Japanese gardens if you're a nature lover or go to museums if you're a culture and art enthusiast.
For dining and retail options, worry not as there are a lot of to choose from so you won't run out of alternatives.
Yokohama's healthcare system and work-life balance are additional benefits of moving there. Remarkably, retired expats are drawn to Yokohama's quiet and tranquility.
Living alone in Yokohama will set you back roughly 118,977.5 yen or 818 USD per month without rent. It's almost the same cost if you were to move to Osaka.
Osaka
Moving to Osaka isn't cheap, albeit it's definitely more economical than living in New York, other major Japanese cities like Tokyo and most (if not all) of Europe.
Osaka, a major port city, ranks well in housing, business flexibility, and healthcare. It is also a very safe place to live. If you're a foodie, you'll also love it in this city dubbed the best food city in Japan.
Sapporo
Expatriates who love beer, skiing, and mountainous cities flock to Sapporo, Hokkaido's bustling metropolis. It's also very safe for expats.
Residing in Sapporo offers a refreshing atmosphere, temperate climate, and a simplified healthcare system.
However, many locals don't speak English in this city, so be be prepared to deal with that.
In terms of living costs, you would need about 504,718 yen in Sapporo in order to maintain the same level of living that you can have with 590,000 yen or more than 4,000 USD in Tokyo. Those figures are inclusive of rental costs.
There are things that may be more expensive in Sapporo vs Tokyo like consumer prices, but since rent is expensive in the latter, the overall consumer prices become lower in Sapporo.
Pained by financial indecision? Want to invest with Adam?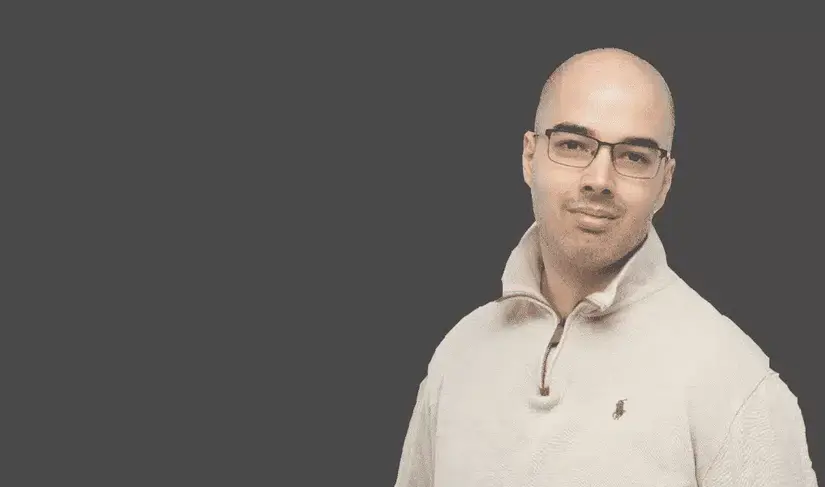 Adam is an internationally recognised author on financial matters, with over 668.8 million answer views on Quora.com, a widely sold book on Amazon, and a contributor on Forbes.