Before moving to Kenya, it is important to become acquainted with certain essential aspects.
A large number of people have chosen to make Kenya their permanent home since the country offers such a diverse selection of appealing features and benefits.
The country has an unquestionable charm thanks to its varied topography, which includes mountains, shorelines, and urban areas.
Furthermore, the fact that it serves as a habitat for unique species contributes to the country's overall attractiveness.
Kenya is a country that is not overly large, yet it has a significant amount of people living there. More than 51 million people call this region their home at any given time.
In addition, the region is distinguished by the existence of a great number of diverse ethnic populations, each of which is distinguished by its very own distinct language and cultural customs.
Before moving to Kenya, people who are considering becoming expatriates are required to conduct an in-depth analysis of a variety of issues that are connected to their impending move in order to prepare adequately.
When thinking about moving to Kenya, it is essential to take into account a number of important aspects, such as the prerequisites for obtaining a visa, the steps involved in starting a bank account, and the endeavour of finding a job.
If you want to invest as an expat or high-net-worth individual, you can email me (advice@adamfayed.com) or use these contact options.
The Republic of Kenya
Kenya is one of the largest countries in its region and has a surface area of around 580,000 square kilometres, making it comparable in size to the state of Texas.
This makes Kenya one of the most populous countries in its region. The aforementioned nation's northern border is next to Ethiopia, Somalia, and South Sudan, while its eastern border is shared with the Indian Ocean.
Uganda can be found to the west, and Tanzania can be found to the south. When moving to Kenya, the climatic conditions that one should be prepared for are dependent on the precise geographical place where one desires to stay, work, and create a permanent residence.
A tropical climate may indisputably be said to be characteristic of the coastal plain, which is best exhibited by the important city of Mombasa.
The majority of Kenya has a subtropical climate, although the highland parts, such as Nairobi, which is the nation's capital, have a climate that is more temperate.
This is in contrast to the climate of the rest of Kenya, which has a subtropical climate. An arid steppe habitat can be found in the northern areas.
Despite this, only a small number of expats make the journey to that place, unless they are working on humanitarian projects there, such as assisting Somalian refugees who have fled their country.
History of Kenya
In Kenya, which is also called the "cradle of humanity," people have been living there for a very long time—millions and millions of years—making it one of the earliest known human settlements.
In later eras of the country's history, its strategic location in East Africa and the quantity of lush agricultural fields made it appealing to a variety of foreign countries.
These nations were lured to the country because of its agricultural potential. In coastal metropolitan areas like Mombasa, the persistent influence of Portuguese traders and Arab culture, particularly that of the Sultanate of Oman, can be seen today.
The more recent historical period of Kenya, on the other hand, was marked by a phenomenon of imperialist expansion known as the "scramble for Africa," which resulted in an influx of European immigrants and officials preferring to move to Kenya.
This imperialist expansion was defined by the colonization of Kenya by European nations.
In 1895, Kenya was initially founded by the British government as a protectorate and then elevated to the status of an official crown colony.
Kenya attained its independence in the early years of the 1960s, following a prolonged period of violent fighting between the British colonial troops and the Mau Mau guerilla organization. This conflict had been going on for several years.
Since it attained its independence, Kenya has been plagued by a protracted period of political instability, tribal disputes, acts of terrorism perpetrated by Somali Islamist organizations, and charges of corruption, all of which have had a negative influence on the country.
The presidential election in 2007 was marred by major violent unrest, which resulted in around 1,500 deaths and the relocation of an estimated one million people.
The subsequent election process, which took place in March 2013, thankfully demonstrated substantially reduced levels of unrest.
It is vital that Kenya safeguard its lofty aim of transitioning from a developing nation to a middle-income country by approximately 2030, which is a development that will surely excite expats about moving to Kenya.
In light of the aforementioned concerns, it is imperative that Kenya safeguard its lofty aspiration.
Cultural Diversity in Kenya
If you are moving to Kenya, they will quickly realize that the country's population of around 47 million people is comprised of people of a variety of nationalities, each of which speaks a language that is unique to them, and all of whom regard Kenya to be their permanent place of residence.
These varied ethnicities can be broken down into three primary demographic categories.
The Bantu people, of which the Kikuyu are a subgroup, are an important ethnic group in Kenya.
Together, they make up more than 20% of the country's total population.
After travelling through Ethiopia and Somalia to reach Kenya, members of the Cushitic ethnic group eventually settled in the country's northeastern region.
At the present time, they make up the second greatest proportion of the overall population.
Because of the significance of the Nilotic Maasai warriors, who are regularly highlighted in various depictions of the nation's tourism industry, the Nilotes are widely recognized as being one of the most significant ethnic groups.
This is particularly due to the presence of the Nilotic Maasai warriors.
More than 99% of Kenya's entire population can trace their ancestry back to some part of Africa, making up the majority of the country's population.
People with European heritage are known as mzungu, while the remainder population is made up of Arabs (washihiri) who live near the coast, members of the Kenyan Indian minority (who are frequently called "Asians"), and Kenyans.
The Western community is primarily made up of people who are descended from British colonists.
There is also a sizeable population of expatriates who are working in a variety of roles, such as employees of foreign companies, missionaries, and workers for non-governmental organizations.
It is not a cause for alarm if a person does not have a proficient level of Kiswahili, which is the official lingua franca of the culturally diverse nation of Kenya.
Within the borders of the country, English is used as a secondary language for conducting business, particularly in the more populous urban areas.
This presents a significant benefit for those expatriates who are interested in maintaining a sense of familiarity while living among both the native and expatriate populations of Nairobi and Mombasa in Kenya.
Moving to Kenya
Visa Requirements in Kenya
Individuals who want to stay in Kenya for a period of time longer than three months are required to obtain a valid work and residency permit, which must be secured prior to their arrival in the country. This requirement goes into effect on the day that the individual enters Kenya.
Class D work visas are by far the most popular choice among expats moving to Kenya and looking to establish themselves in Kenya's workforce.
Class D includes two different kinds of people: those who are transferred within the same company and those who work in humanitarian aid.
In addition, a Class D occupation might be a person's particular form of employment provided it is held with a designated employer.
The processing time for a Class D visa normally takes between 2 and 4 months on average to complete.
As a result, it is in your best interest to get the application in as early as possible. It is reasonable to assume that there will be an additional expenditure of 10,000 Kenyan Shilling.
Another sort of visa that is frequently encountered is the Class I work visa, which was formerly known as the Class E visa.
This category of visa is intended solely for foreign missionaries to work in the United States. Class K visas are reserved for those from other countries who can demonstrate that they have substantial income and independent wealth.
Do You Need a Visa to Enter Kenya?
When travelling or moving to Kenya for a short period of time on vacation, citizens of certain countries do not need to obtain a visa to enter the country.
These countries include Tanzania and Uganda. At the immigration station located within the airport, guests have the opportunity to purchase a visitor pass for their stay in the country.
On the other hand, citizens of certain countries, such as Afghanistan or Iraq, are the only ones who can apply for a visa to Kenya by supplying a personal reference. This is the case when applying for a Kenyan visa.
In spite of this, it is essential to keep in mind that the contents of these lists are susceptible to ongoing adjustments; hence, we have refrained from specifically enumerating all of the countries that are included because of this.
Before beginning the process of applying for a Kenyan visa, it is essential to inquire at the Kenyan diplomatic post that is located closest to you about the possibility of receiving visiting permission upon arrival or the necessity of acquiring a reference for the application procedure. This may be done before beginning the process of applying for a Kenyan visa.
What You Need to Apply for a Short-Term Visa in Kenya
The single-entry visa and the multiple-journey visa are the two most common types of visas that visitors to Kenya can obtain for their numerous short-term stays in the country.
The fundamental difference between these two sorts of visas is the number of times a visitor is allowed to enter and exit Kenya within the validity period of the visa, which is reflected in the titles of the two types of visas.
When applying for a visa that allows multiple entries, it is normal to supply additional copies of the required documents and pay an additional fee.
Additionally, the application fee may be higher.
It is essential to possess the following documents in order to apply for any type of visa, regardless of the route chosen:
The official visa application form
A passport that is valid for a minimum of six months
Recent photos that are passport-size
A copy of the flight itinerary or confirmation of travel booking
Any additional paperwork that may be necessary depending on the purpose of the visit to Kenya are the documents that are required for the visa application.
Some examples of supplementary papers that may be required include a work permit for foreign employees, an invitation from a Kenyan host, a marriage certificate for individuals who plan to see their spouse, and so on.
What Working Permit in Kenya is Right for You
If a person plans to remain in Kenya for an extended amount of time, often more than three months, it is necessary that they obtain a work and residency permit in advance.
Your application for the visa will not be considered complete without permission first.
Anyone who wishes to enter the borders of Kenya must first get one of several different types of licenses, each of which is designed for a certain set of needs.
In addition, there are specialist passes available for people who have assignments that are just temporary or who are studying overseas.
In light of the fact that it is not possible to provide an exhaustive description of all requirements, we will instead provide a brief summary of the various options that are available.
It is important to note that the Citizenship and Immigration Regulations were updated over the summer of 2012 in order to reflect recent changes.
In light of this, it is not very typical to come across outmoded citations to the prior classifications on the internet, despite the fact that the present categories have been subject to a great deal of evolution.
Class D refers to the category of jobs available in Kenya that are limited to a single employer. This is the most specialized form of work available there.
This includes people who are expatriates who are participating in intra-company transfers, foreign assignees, and employees who are originally from other countries.
In addition, it includes those who engage in humanitarian aid and are employed by an organization that has formal status, such as a non-governmental organization (NGO) or an intergovernmental organization (IGO).
Prior to the implementation of these restrictions, foreign nationals were expected to be in possession of either a class A or a class C permit, according to the classification that best fits them.
A type of authorisation known as class I, which was formerly known as class E, is given to foreign missionaries who intend to engage in professional activities within the borders of Kenya.
A class K permit is something that must be obtained by non-Kenyan citizens who are of great personal wealth and have the intention of establishing permanent residency in the country.
In order to verify that they have sufficient financial means, applicants are needed to produce supporting evidence.
Additional permits are required of foreign investors in a wide variety of commercial sectors. These sectors include agriculture and industry, among others, but are not restricted to these two.
Foreign investors are permitted to participate in a wide variety of economic pursuits thanks to these permits, which can be of the class A, B, F, or G variety.
Regardless of the exact permission that one may need, it is recommended that one maintain continual communication with a Kenyan mission or the Department of Immigration Services in order to identify the most up-to-date immigration prerequisites.
It has come to our attention that access to the DOIS website may be spotty at times.
However, it is important to keep in mind that the Kenyan Embassy in Germany makes available, in the English language, information on a variety of different types of work permits. This is something that should not be overlooked.
What are the Requirements Upon Your Arrival in Kenya
If you have a visa that is still valid when you arrive in Kenya, you have three months to complete the registration process with either the Immigration Department or the local police. If your visa is expired, you cannot enter Kenya.
This rule applies to those with a nationality other than that of the country who have reached the age of majority (18 years old) and who want to stay in the country for a period of time longer than three months.
In order to successfully finish this process, you will need to have a valid travel document, present recent images that are the correct size for a passport, submit your fingerprints, and pay the required amount of money for registration.
Expat Jobs in Kenya
The tourism, banking, and information technology industries are the key economic drivers in Kenya. Other important sectors include agriculture.
A significant financial and communications hub in East Africa, Kenya is one of the most important countries in the region.
Expatriates can be found working in a variety of fields, including infrastructure, agriculture, energy, education, aid management, grant management, and wildlife management, to name just a few of these fields.
The movement of a sizeable number of people currently living in Kenya on a temporary or permanent basis as expatriates is made easier by the sponsorship offered by corporate companies.
When attempting to handle immigration-related procedures on one's own, it is possible to face major obstacles due to the complexities of these processes.
Expat Cost of Living in Kenya
The most significant expense that an expatriate would incur in terms of their overall budget will be that of finding suitable housing.
Even while the average cost of living in Kenya is not overly high, it is important to keep in mind that the prices of imported consumer goods and accommodations tend to be on the pricier side.
Individuals who choose to make their home in a foreign country should prepare themselves to devote at least 33 per cent of their total financial resources to cover the costs of housing.
Because Nairobi is notorious for its terrible traffic, many foreigners who have chosen to make their home there consider the higher cost associated with locating closer to their place of employment to be a worthy investment.
This is partly owing to the fact that commuting in Nairobi is so difficult. After making the required adjustments, it is clear that the cost of attending an international school is often the second most significant source of financial strain for expats living in Kenya.
The sum total of the expenditures for various utilities, such as water, electricity, gasoline, telephone services, and internet access, can add up to be rather expensive.
On the other hand, goods and services that are sourced locally, such as tailoring and carpentry, typically have a very low overall cost.
Healthcare System in Kenya
Clinics, hospitals, and other similar facilities in Kenya can be classified as either public, private, or nonprofit institutions.
These institutions are all part of Kenya's system for delivering medical care to its citizens. Dispensaries are typically the first point of contact that patients have with the healthcare system when seeking medical cannabis.
Dispensary administration is the purview of licensed practical nurses and registered nurses. Outpatient care is provided at this establishment for a wide range of medical conditions, including skin conditions, respiratory infections like the common cold, and even less severe forms of malaria.
In most cases, people who find themselves in predicaments that are outside the jurisdiction of dispensaries may seek medical attention at a health facility.
Health centres are institutions of a moderate scale that provide medical services to a population that is about equivalent to 80,000 people.
A wide variety of professions, including administrators, nurses, and a variety of medical personnel such as dietitians, pharmacists, and laboratory technicians, are employed in healthcare facilities.
In most cases, medical practitioners do not work in facilities that provide health care. Instead, they find work in Kenya's rural and district hospitals, which offer a more advanced degree of specialized medical care than the country's urban hospitals do.
It is generally agreed that Kenya's public healthcare system is of a satisfactory level of quality; nonetheless, a sizeable proportion of expats and permanent residents from other countries opt to seek medical treatment in private healthcare facilities.
Private medical institutions, such as hospitals and clinics, offer reduced wait times in addition to improved and more personalized accommodations.
Finding Accommodation in Kenya
When moving to Kenya, a considerable number of people choose to settle in one of the country's major urban centres like Nairobi or Mombasa as their permanent place of residence.
Both of these urban regions display major differences, as prosperous suburban suburbs dwell next to impoverished slum areas in both of them.
Lavington, Kitisuru, Karen, Runda, Gigiri, Muthaiga, Spring Valley, and Lang'ata are just a few of the residential communities on the outskirts of Nairobi that are popular with expats.
Other popular neighbourhoods include Lang'ata and Spring Valley. Before you commit to signing a lease agreement, it is in your best interest to find out whether or not there will be additional costs incurred for the security of the property.
The vast majority of expatriates choose housing options that either come equipped with an advanced alarm system or boast the presence of nightly security officers known as askari who patrol the premises.
The provision of water storage tanks, backup generators to offset power shortages, and air conditioning facilities are examples of additional services that are regularly requested.
It is not uncommon for the temperature to climb to a high of 40 degrees Celsius in urban areas. It is impossible to exaggerate how important it is to have air conditioning.
How to Open a Bank Account After Moving to Kenya
The majority of the most significant banks in Kenya will work with persons who are not citizens to offer a comprehensive variety of financial products and services.
Depending on the policies of the bank, the verification of your residence address, possession of a Kenyan mobile phone number, and possession of a "KRA" PIN may be required in order to conduct business with the bank.
The KRA can be used as evidence that an individual has registered to pay taxes when necessary.
When beginning the process of opening a bank account, it is possible that it will be necessary to make use of an "introducer" in certain circumstances.
An individual who already has a bank account with the branch in question and is willing to provide a testimony describing her positive personal qualities is known as an introducer.
In most cases, the process of opening a bank account in Kenya requires the completion of many procedures.
The first thing you need to do is go to the location of the branch that is closest to you in order to make an appointment.
After that, the person makes their way to the appointment that they had previously arranged, bringing all of the required papers with them.
In the case that you have been successful in completing the stages that have come before this one, it will be required for you to make a last visit in order to acquire your newly issued bank card and set up a personal identification number (PIN) in order to use the automated teller machine (ATM) in the future.
Kenya is home to a number of well-known global firms, such as Barclays and Standard Chartered, both of which have successfully developed a foothold in the Kenyan market.
If a person already has a customer relationship with a bank in their place of origin, then opening a local bank account may be even easier for them to do.
What are the Available Modes of Payment in Kenya
The Kenyan Shilling is the country's legal tender and predominant currency. Additionally, it is usual practice for restaurants and shops catering to tourists to accept cash from the United States and Great Britain.
To a lesser extent, currencies from South Africa and the European Union are accepted.
However, in order to take advantage of the most advantageous exchange rates, persons who intend to remain in the country for an extended period of time or who have only recently relocated should exchange their foreign currency at a financial institution. This will allow these individuals to get the most out of their money.
In spite of the widespread availability of automated teller machines and the widespread acceptance of credit cards by major and minor companies alike, cash continues to maintain its preeminent position in Kenya.
Transactions with smaller businesses, such as those selling food at roadside stands, are made much simpler and quicker as a result of this feature.
Due to the well-known problem of inconsistent service connected with credit card terminals, cash grants users a greater degree of freedom than other payment methods provide.
Visa is largely acknowledged as being the credit card that is used the most commonly, with Mastercard following very closely behind it in terms of acceptance.
The majority of businesses that cater to visitors and big enterprises offer American Express as a payment option. The Discover Card is not as well known as other credit cards.
International Schools in Kenya for Expats
The process of picking a suitable educational school for one's child can be a source of major stress for parents, which is a sense that is shared by expats who are staying in Kenya.
The 8-4-4 paradigm is used as the basis for the organization of Kenya's educational system. The students are expected to complete a foundational education that will run for a period of 8 years, followed by a secondary education that will last for 4 years, and then proceed to an undergraduate program that will last for 4 years after that.
In Nairobi, the neighbourhoods of Westlands and Karen are well-known for the illustrious educational institutions that can be found there.
A considerable number of these schools adhere to the educational frameworks of the United Kingdom, Germany, and France.
In addition, it is important to note that the Rosslyn Academy and the International School of Kenya, both of which are located in the Westlands, adhere to educational frameworks that are respectively based on the American and Canadian curricula. Both of these schools are located in Westlands.
A considerable percentage of adults who are living as expatriates in Kenya choose to become members of local country clubs in order to cultivate social connections with other adults.
Because of the typically reduced expenses associated with social groups of this form when compared to the costs that are seen in other countries, these types of organizations are a generally desired avenue for building connections with other people who are also living abroad.
Volunteer work with one of the many foreign non-governmental organizations that have recently set up shop in Kenya is one of the most effective ways for individuals to network and make new connections.
Is There A Language Requirement in Kenya
It is not necessary to have knowledge of the Swahili language in order to reside in Kenya or participate in any professional activities there.
In this nation, English is considered to be the secondary language, particularly in the more populous urban areas.
Nevertheless, developing fluency in the Swahili language will make a substantial contribution to the development of strong interpersonal ties, the promotion of camaraderie among peers, and the ease of travel in remote areas.
How to Stay Safe and Secured in Kenya
It is important to use prudence when thinking about one's own safety, but it is also important to keep a realistic viewpoint and refrain from becoming overly paranoid.
Pickpocketing, purse snatching, burglaries, muggings, "express" kidnappings (in which the victim's credit cards are used as ransom), and carjacking are just some of the common forms of criminal activity that are rampant in Kenya's larger cities.
However, it is important to highlight that expatriates tend to congregate in suburban areas and have the financial ability to pay for security services.
This fact should be taken into consideration. As a direct result of this, the native Kenyan population that is already struggling economically and lives in slums is put in a far more precarious position.
Visitors to Kenya are encouraged to abide by a number of general rules and recommendations while they are there.
It is best to avoid going to townships, downtown districts, locations with inadequate illumination, public parks, deserted walkways, and beaches when it is midnight because these areas are more likely to have criminal activity.
In social situations, it is best to avoid showing off expensive jewellery or other valuable belongings by not wearing them or displaying them.
When taking out money from an automated teller machine (also known as an ATM), it is important to remain vigilant at all times.
When driving through isolated areas, it is very important to keep all of the doors of your car closed and locked at all times.
This is standard procedure. In addition, it is strongly advised that you do not pull over on deserted roads and that you do not roll down the windows of your vehicle.
In the event that you find yourself in need of transportation services, it is essential to keep in mind that, in comparison to overland coaches or minibuses, taxis are typically regarded as a more secure mode of transportation.
If you do not know the people who are offering you food and beverages, it is in your best interest to decline their offers.
This is because there is a possibility that substances have been added to the food and beverages without your knowledge or consent.
It is recommended that in the case that an individual finds themselves the target of a robbery, they refrain from engaging in any kind of protest or resistance. I ask that you turn over all of your valuable items.
When travelling within the country, it is strongly recommended that travellers avoid going to the region that is immediately near Somalia in the northeast.
Additional instances of Somali pirates and militias participating in their activities have been spotted in the region surrounding Lamu Island and along the northeastern coast of the country.
In the months of June and July of 2014, a substantial number of people lost their lives as a result of acts of terrorism that targeted different coastal communities that were located in close proximity to the well-known tourist destination of Lamu Island.
These communities included Lamu Island and the surrounding areas.
Over one hundred people were killed in a string of violent land disputes that broke out in the area close to the Tana River in the summer and fall of 2012.
These disputes occurred in 2012. Additionally, the border regions have been plagued by recurrent incidents of violence between different ethnic groups as well as cattle robberies.
It is advisable, before starting on a trip to rural Kenya, to examine reputable news sources and refer to the official website of your embassy in order to gather relevant information regarding potential disputes that may emerge between economically disadvantaged communities. This information will allow you to better prepare for your trip.
When planning a safari holiday, it is wise to conduct business only with reliable companies and to book lodgings with dedicated security staff whenever possible.
Some examples of such facilities include hunting lodges, camping grounds, and coastal bungalows.
Since the latter half of 2011, there has been a discernible uptick in the overall number of terrorist attacks, the likes of which were witnessed in the cities of Nairobi and Mombasa.
Because of this, it is important to practice extreme caution whenever going into public buildings, riding commuter buses, or shopping at open-air markets in your neighbourhood.
An Islamist group called Al-Shabaab, which has its roots in Somalia, launched a multi-pronged attack on the Westgate retail mall in Nairobi, Kenya, in September of 2013.
The mall is located in a city that sees a lot of foot traffic. Estimates indicate that there were a total of 67 fatalities and 175 injuries experienced by individuals as a result of the incident.
There were at least 18 people of foreign nationality and origin, coming from a variety of countries, who were counted among the fatalities that were registered.
Al-Shabaab extremists were responsible for the heinous slaughter that took place at Garissa University College in the year 2015, which resulted in the senseless loss of 148 lives.
For the most up-to-date safety information regarding the potential dangers posed by Al-Shabaab terrorists, it is recommended to check in with the embassy or the consulate in order to obtain it.
Final Thoughts
Moving to Kenya in order to work or retire there as an expatriate opens the door to a broad variety of opportunities and experiences.
A wide variety of people from all walks of life desire to establish themselves economically within the borders of the nation because of its singular geographical characteristics, diverse cultural make-up, and bright economic possibilities. These are the compelling aspects that lure them in.
The historical trajectory of Kenya, which includes the early settlements of the country, the period of colonial rule, and the subsequent attainment of independence, helps to contribute to the complex nature of the cultural milieu of the country.
People who are considering moving to a different nation should be knowledgeable about a variety of logistical aspects, such as the requirements for acquiring a visa, the healthcare options that are offered, and the costs that are associated with day-to-day life in the new place.
However, it is vital to remain well-informed regarding safety concerns and potential security risks, particularly in light of recent occurrences like as terrorist attacks, particularly in light of recent occurrences such as terrorist attacks.
Kenya offers a multitude of attractions and opportunities.
When moving to Kenya, expats can increase their chances of having a positive experience that is both rewarding and enlightening by engaging in extensive study, gaining a profound awareness of local customs, and placing a high focus on the implementation of safety procedures.
Pained by financial indecision? Want to invest with Adam?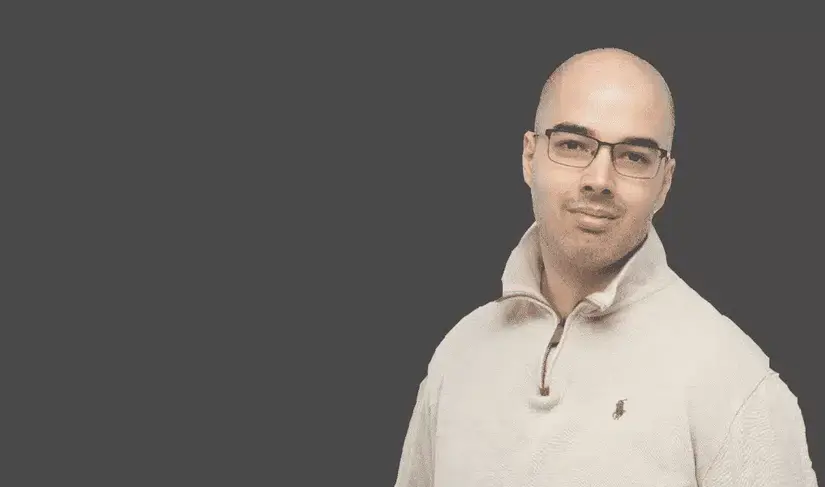 Adam is an internationally recognised author on financial matters, with over 668.8 million answer views on Quora.com, a widely sold book on Amazon, and a contributor on Forbes.