If you're thinking of moving to the Philippines, this guide should shed some light on your journey. We'll tackle how you can enter the country and what you can expect as you settle there – from the weather and moving around to places to live and costs.
If you want to invest as an expat or high-net-worth individual, you can email me (advice@adamfayed.com) or use these contact options.
Visa, Residency and Citizenship
Is Philippines visa-free?
Relocating requires the right visa. Apply at the Philippine Embassy or Consulate in your home country or at the Bureau of Immigration once you arrive in the Philippines.
Employment. The local DOLE office must receive your company's Alien Employment Permit application. An AEP's first duration might be one to five years. It can then be renewed for five years more.
Education. Long-term student visas are required for those who plan to advance their learning. The Bureau of Immigration will want to know if the school you intend to attend has met their standards for legitimacy.
Both the Alien Certificate of Registration and the Certificate of Residence for Temporary Students must be obtained from the Bureau of Immigration upon arrival; it is the responsibility of the accepted higher education institution to facilitate this process. The visa's validity period is directly proportional to the total time you spend in school.
Retirement. The Special Residence Retiree's Visa program provides multiple entry visas and permanent residency for those who wish to retire in the Philippines.
Reuniting with family. Reconnecting families typically requires a long-term spouse visa. Subject to country eligibility, Filipino spouses and dependent children can apply for this visa. Although the spouse visa provides for indefinite stay, it only lasts for a year at first. Permanent residency eligibility will be reviewed when this period has passed.
Can I live in the Philippines permanently?
If your home country has an immigration deal with the Philippines plus you're married to a Filipino, you'll get permanent residency in the Philippines. In general, the following must be met to be naturalized:
10 years of residency in the Philippines, without being convicted of any crimes
Ownership of real estate worth at least PHP5,000, and operations of a profitable business, profession, or lawful vocation.
Knowledge of Tagalog, English, or Spanish.
Enrollment of underage children in a Philippine Bureau of Public Schools-accredited public or private school.
Transportation
How is public transport in the Philippines?
Getting around without your own vehicle can be quite challenging, especially when it's rainy season.
In rural areas, common modes of public transport are buses, trains (in certain places), motorcycles called habal-habal, bicycles with a sidecar known as pedicabs, and local PUVs called jeepneys which are unique to the Philippines. While jeepneys have long been a part of a commuter's daily life in the country due to its affordability and use (they can even cross rivers in remote locations), the government is phasing out this PUV within 2023.
There are buses and jeepneys in urban areas too, plus taxis, ride-hailing services, car rentals, and the LRT and MRT systems in Manila. Except for app-based ride services, the other travel options are mostly jampacked during rush hours. You'll have to squeeze yourself in, wait long lines, and pay the same fare with just one side of your butt seated or while you stand the entire way home.
Public transport and traffic, particularly in urban locations, aren't very friendly. If you're going to move to a rural area traffic jams might not be so much of a problem but vehicle accessibility is.
Can foreigners drive in the Philippines?
Yes. Foreigners with English-language international driver's licenses can drive in the country for 90 days. However, for those moving to the Philippines, a Land Transportation Office (LTO) driver's license is required since they're staying longer. Converting your overseas license into a local one or applying for a new one at the local LTO licensing center will be better.
Philippine Culture and Environment
What language is used in the Philippines?
Filipino and English are the two official languages in the country, but there are so many dialects that a town just an hour away can speak an entirely different tongue that its neighbor may not be able to understand.
Many Filipinos can read, write, and converse (fluently) in English. If that's your language, you won't have much problem conversing with locals. There's also the so-called "carabao English," which is actually botched English spoken by some residents.
How is the climate in the Philippines?
The Philippines experiences high temperatures and humidity, plus heavy rainfall year-round. The weather is remarkably similar to those in several Central American nations.
You may also expect a tropical marine climate when you move to the Philippines. Both the northeast and the southwest experience monsoon seasons during November–April and May–October, respectively.
When it's hot, especially during the summer, it can be scorching hot. During rainy days, many areas can get flooded easily. It's best to check whether the location you're eyeing is a flood-risk area. Since the country is also in the typhoon belt, an average of 15 typhoons and five to six severe storms hit the archipelago each year.
What can I eat in the Philippines?
There are many food choices in the country depending on your budget. If you don't mind spending, various restaurants can offer you international and local cuisine and drinks. There are unlimited buffets both cheap and expensive if you want to try various tastes.
If you're on a tight budget, you can buy food from hypermarkets, grocery stores, or small local stores that sell fruits, veggies, meat and fish on sidewalks. There are street foods too, if you aren't picky or sensitive. Sure, sanitation can be an issue in some cases, but there are also areas where you can eat safely. They're not all bad.
What is Filipino culture like?
It is typical for a few Filipinos to be late. That's not to say everybody just runs late all the time, but there's this so-called "Filipino time" or "Pinoy time" that's used to label anyone who shows up late. If you say you're meeting someone at 2 p.m. expect him or her to arrive 30 minutes or so later.
It's actually a generalization. Again, not all Filipinos come in late; there are other people across the world who don't come on time. Besides, although this marker is often associated with Filipino culture, such attitude wasn't innately Filipino. Aren't common folks like farmers, construction workers and vendors early risers?
It seems that the Spanish colonizers gave rise to the idea of "Filipino Time" by making chronic tardiness a status symbol. They were able to show their contempt for social conventions with no repercussions by acting in this way.
Filipinos are also generally known for being hospitable and caring. They will treat you like family and offer you something to eat or drink when you visit, even if they have nothing much to offer. Some can still give you something even when they have nothing left to give – the best part of their tiny home if you're sleeping, even their last cup of coffee.
Can I get healthcare and insurance?
Public Healthcare
Government spending and employee and company contributions to PhilHealth provide for universal healthcare in the Philippines. Although everyone has access to healthcare at no personal expense, not all medical procedures are fully covered. Some costs must still be paid for by the patient. This can mean fewer treatment options if you're budget is low.
Your new employer must sign you up for PhilHealth immediately upon hire. It is critical, though, to double-check this enrollment and make sure that your employer and you are each making the appropriate amounts.
In order to qualify for PhilHealth coverage, you must make payments for about nine months. You should still verify with PhilHealth the precise contribution term that applies to your circumstances given your job and location.
You'll need to bring the following to the health insurance office where you live in order to sign up: (1) a current Bureau of Immigration-issued Alien Registration Identity Card (ACR I-Card), and (2) a PhilHealth Member Registration Form for foreigners.
You will be issued a PhilHealth ID card and a member number once your registration is complete. You'll need this ID and number to get medical care. Using your PhilHealth ID number, you can also make voluntary donations to the program.
You may be required to pay a copayment for some medical services, often the price gap between what the healthcare provider charged and what PhilHealth paid. Health maintenance organizations (HMOs) provide medical services to members for a flat annual charge and might be an alternative to traditional medical insurance. Find out if your HMO is covered by your insurance by contacting your company.
Private Healthcare
If you want the best services within the Philippines, your best bet is to avail of private medical care. There are brilliant doctors in the country and there are also good facilities, especially in Manila. Just make sure to ready your wallet and bank account.
That's not to say that private healthcare there will be as great as in first world countries. There are many rich Filipinos who still opt to go out of the country and get treated abroad for serious medical conditions.
Medical Insurance
Private medical insurance is not often required for foreign nationals, but many do so nonetheless. Reasons for making such a move include the high cost of healthcare and the lack of availability of desired treatments and procedures in the nation of residence.
Review the policy's annual and lifetime restrictions, look for exclusions that could affect you, see if you are limited to seeing certain types of doctors, and make sure that emergency medical evacuation is covered.
One common error is looking only at premium costs without also taking into account which plans offer the best combination of features and coverage. While some plans may appear more reasonable at first glance, they may come with hefty voluntary deductibles for future claims and severely restrict the benefits that can be obtained.
Clients should determine their specific needs, identify the areas of coverage they desire, and then set a reasonable annual budget for health insurance.
Lifestyle and Costs
Are there international schools in the Philippines?
Yes, there are many international schools in the country. I have discussed the 16 Best International Schools in the Philippines in a separate article.
How slow is the internet in the Philippines?
There are various internet service providers in the country that offer many types of data packages. Naturally, internet signal in urban locations is good compared to most rural areas. If you need more reliable Wi-Fi say for work, it's better to pay more instead of getting the basic packages. If you want faster speed up to 1 Gbps, it'll cost over a hundred dollars per month.
However, there are still many areas that have no or quite poor service overall. In fact, an outage can happen even without notice. Many Filipinos still complain about poor internet services even in some cities. Don't expect to have the same service as your home country. It can get worse during inclement weather and could totally be cut off during and after typhoons.
Can foreigners work in the Philippines?
Of course! Those from outside the Philippines who are interested in working in the country must follow a formal procedure to acquire the necessary paperwork. They must first apply for and receive an Alien Employment Permit from the labor department. They must also apply for and receive a Provisional Work Permit and a Pre-Arranged Employee Commercial Visa (also dubbed as a "9[g] work visa") from the Department of Immigration and Citizenship.
All expats who get employed within the country are required by law to register with the BIR to get a Taxpayer Identification Number.
Where can I stay in the Philippines?
There are many places to explore and settle to in the country. I'll go over some of the options.
Makati
If you want to move to a financial hub, then Makati is for you. The city has many high-rise buildings, luxury hotels and condos. There are many shops and dining choices, as well as nightclubs and entertainment. The lifestyle can be quite different from other areas in the Philippines, and it is one of the most expensive cities in the country.
Consider this place if you wish to live somewhere posh and have easy access to city comforts. There are many expats in Makati too.
Baguio
Need to live somewhere cold? Then head up north to Baguio, which is dubbed the summer capital of the Philippines.
There are many tourists in the city so it can get really crowded, but if you don't mind that, it's a good place to settle in. There are many places to visit in Baguio and there are still nooks where you can just squeeze yourself in quietly as you bask in nature. It's still pretty laid-back, despite the flock of tourists.
The local art scene is also interesting, with street art, woodcarving, and weaving, among other things. You can also explore various museums in the city.
Fresh fruits and veggies are also quite accessible and cheap in Baguio.
Tagaytay
While not as cold as Baguio, Tagaytay is colder than most urban areas like Manila.
Tagaytay is famous for the taal volcano and lake which offer a great view (except for when the volcano is on alert level). Those who wish to escape the heat of Manila without traveling too far usually go to Tagaytay to cool off. There are many hotels you can book and many cafes and restaurants to choose from. There are also parks and other tourist spots to discover.
Davao
Davao is among the safest cities in the country owing to its low crime rates. It is also an emerging business center with modern amenities and bustling economy, which makes the city not only a good place to live but also to do business. You get to enjoy city amenities minus the headache you get from Manila traffic.
It is worth nothing though that traffic jams are not solely faced in Metro Manila. In fact, various cities in the country are seeing worsening traffic conditions, particularly when new developments are introduced. With that being said, Davao isn't exactly free from traffic woes.
If you're the adventurous type, you can try hiking, diving, and water rafting in the city. There are many beaches waiting for you in this area too.
Can I buy property in the Philippines as an expat?
Land ownership in the Philippines is restricted to citizens and permanent residents, however foreigners can still buy houses and other properties there. Limits still exist on how much land non-citizens can buy, making complete ownership impossible.
Land may be leased for up to 50 years initially, with subsequent extensions possible in 25-year intervals under current law. Leases for land can thus be entered into by non-domiciled persons or corporations controlled by non-domiciled individuals, without affecting the legal title of the improvements located on the leased tract.
Corporate companies can acquire property if Filipino citizens control at least 60% of them. Foreigners can own properties with constructions, condominiums, and apartments in tall buildings, subject to foreign ownership thresholds.
When acquiring property in the Philippines (or elsewhere), it's best to work with a reputable real estate firm and licensed real estate agents. This is also important when acquiring pre-selling or off-plan properties to minimize risks.
After choosing a property and inspecting it, the buyer usually signs a notarized Deed of Sale. 10%–30% down payments are typical. Condominiums require a Condominium Certificate of Title, while independent residences require a Transfer Certificate of Title. The Land Registration Act requires property owners to register titles with the Registry of Deeds in their province.
Additional fees, beyond the standard transaction costs, may apply.
Can I take my dog to the Philippines?
If you are a fur parent, you totally wouldn't want to abandon your pet as you move. You don't have to worry anymore because you can bring your fur baby with you, so long as you follow certain guidelines for a smooth transition.
An Import Permit from the Bureau of Animal Industry must be obtained well in advance of your pet's planned arrival. Information on your pet's breed, gender, age, color, and given name are all required for this permit application. In addition, please include your home address and the expected arrival date for your pet. Include a copy of your passport as proof of ownership along with the above information.
A health certificate from a licensed veterinarian must be obtained before bringing your pet into the Philippines, which attests to your pet's good health and should be given 10 days before arrival. Aside from the health certificate, there must also be one specifically for rabies. The immunization doc must be less than a year old at the time of the pet's admission.
How much is the cost of living in the Philippines?
Rent and other utility costs can be relatively cheap relative to other cities if you know where to look. The Philippines has cheaper food and drinks than Western countries.
A single person can live on about 30,000 pesos (US$532) per month, not including rental costs. Many local families even subsist on less, with the average salary at just around 15,000 pesos per month.
Of course, it's a tough life with just that amount and many locals struggle every day. It doesn't help that inflation and rising worldwide demand for commodities are projected to further push up prices in the Philippines in 2023. It is presently one of Southeast Asia's most costly countries.
If you wish to live comfortably you must have more than a thousand dollars per month.
What about expat taxes?
Income subject to final taxation, which often consists of passive investment earnings, is taxed at a maximum rate of 20% for both resident and non-resident aliens engaged in commercial operations in the Philippines, according to PwC.
Meanwhile, a 25% flat expat tax rate is assessed for those who don't trade or do business in the country.
Pained by financial indecision? Want to invest with Adam?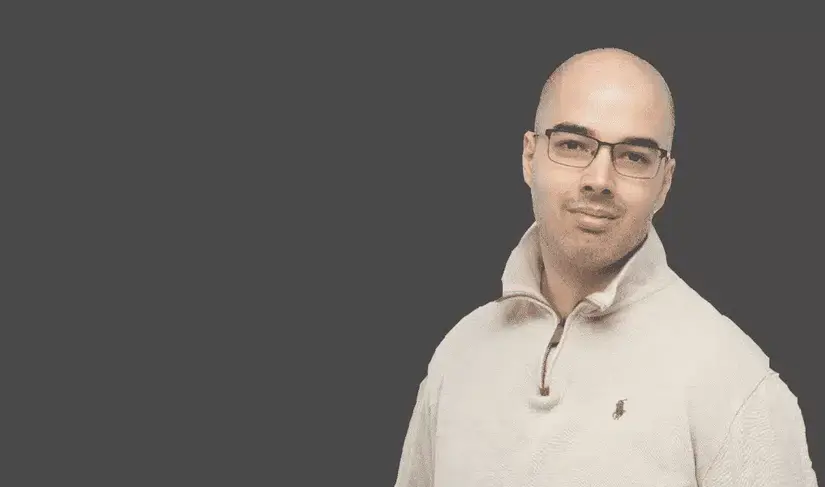 Adam is an internationally recognised author on financial matters, with over 668.8 million answer views on Quora.com, a widely sold book on Amazon, and a contributor on Forbes.