Moving to Uganda might elicit a mixture of enthusiasm and trepidation. The relocation of expats to Uganda may provide several problems in terms of cultural adaptation, climatic conditions, and regulatory frameworks.
Moving to Uganda presents expats with a distinctive opportunity to delve into the marvels of this nation situated in East Africa, thus broadening their perspective on the world.
This article aims to provide a comprehensive overview of the key aspects pertaining to moving to Uganda. It will help you have a smoother and more convenient experience of moving to Uganda especially if you identify as digital nomads, expats, or long-term tourists.
If you want to invest as an expat or high-net-worth individual, you can email me (advice@adamfayed.com) or use these contact options.
Things to Consider Before Moving to Uganda
Can Foreigners Live in Uganda?
In point of fact, a person of non-Ugandan nationality may call Uganda their permanent home so long as they are in possession of a current and legitimate visa.
Individuals who are interested in establishing a presence in Uganda for an extended period of time can apply for work visas as well as investor visas.
Retirement applicants and people whose primary source of income is derived from a foreign country are also eligible to apply for visas.
The process of securing a visa for entry into Uganda is a rather straightforward one. There is a wide variety of organizations that offer support and assistance throughout the application process.
It is feasible that a firm will provide aid to an individual if that person is employed by the corporation in question. There will be a cost that must be paid in order to submit your visa application.
In order to obtain a long-term visa in Uganda, it is often essential to provide further documentation.
This supplementary material can include a cover letter, a background check, a letter of appointment from the employing business in Uganda, and evidence of financial resources in the form of bank account balances.
The letter of appointment must come from the employing organization in Uganda. When an individual legally enters Uganda, they are entitled to the same benefits as local citizens.
These privileges include access to healthcare, education, and career opportunities.
Individuals from other countries who have been living legally in Uganda for ten years may then file an application to become permanent residents of the country.
Through the purchase of a tourist visa, visitors to Uganda have the ability to prolong the length of their stay in the country for a period of up to ninety days in total.
There is a provision for the visa that allows for an extension of up to sixty additional days. This opens up a wealth of options for tourists from other countries to explore and learn about the natural and cultural attractions that are found in this magnificent country.
Individuals have the possibility to engage in a visitation period in Uganda that can continue for up to one hundred and fifty days before they permanently relocate there.
This time period serves as an evaluation phase, during which individuals are given the opportunity to analyze and determine whether Uganda is an appropriate location for the goals they have in mind.
For digital nomads interested in finding temporary housing in Uganda, the possibility of obtaining a tourist visa is a good choice to consider.
How to Apply for a Ugandan Visa
To enter Uganda, visitors of the vast majority of different nations are required to first get a visa. In the event that a person does not intend to participate in employment-related activities within Uganda, they have the option of submitting an application for a tourist visa.
The computerized visa application process in Uganda is straightforward and simple to utilize. The application for a visa can be submitted online in a duration of roughly 15 minutes, making it a very quick process to do.
It is absolutely required to have a passport that is still valid, a certificate that has been recently updated to show that you have been vaccinated against yellow fever, and documentation that you have verified travel arrangements beyond the location of your intended destination in order to satisfy the necessary requirements.
Individuals who possess a valid Ugandan tourist visa are allowed to remain in the nation for a maximum of ninety days.
There is a fee of $52 to obtain the visa. There is no additional cost associated with extending the validity of the visa for an additional sixty days during the renewal process.
On the website of Uganda's Ministry of Internal Affairs, visitors have the chance to submit applications for a variety of visas, such as single-entry visas, multi-entry visas, and the East Africa Tourist visa.
In the case that a person plans to engage in job activities or extend their stay in Uganda for a duration of more than 150 days, it is necessary for that person to begin the process of acquiring an entry permit.
This is because employment activities are prohibited in Uganda. With this certificate, persons are granted permission to live in Uganda for longer periods of time. Individuals who possess the appropriate Ugandan entry visa are eligible for a variety of employment and income-producing opportunities within the country.
There are numerous options for obtaining permission to enter. It is dependent on the specifics of the individual's situation to determine which application is most suitable to pursue.
You are going to have to satisfy some additional requirements before you can get admission permission.
Doing so is going to be necessary. As an illustration, it is possible that it will be necessary to give documentation indicating that one is able to financially support themselves.
In the event that a person has a job, it is essential to acquire an official letter of verification from the specific firm that is doing the hiring. In addition, there will be a fee deducted from your total when you submit your application.
The price of a long-term entrance permit is around one thousand dollars per year. It is recommended that you look at the website of Uganda's Ministry of Internal Affairs for additional details regarding the various categories of entry permits. You may find this information online.
Individuals who have lived in Uganda for a lengthy period of time and those who are legally married to a citizen of Uganda are eligible to apply for long-term resident permits.
The possession of these documents confers upon individuals the authority to establish a permanent residency in Uganda.
It is possible for non-Ugandan nationals to apply for and receive citizenship in Uganda; however, doing so requires a major investment of both time and money and is a lengthy process.
Furthermore, there are a number of restrictions to consider. In Uganda, the legal system acknowledges the possibility of a person holding citizenship in more than one country at the same time.
Is it Cheap to Live in Uganda?
The user did not wish to supply any additional information and hence rejected. The average cost of living in Uganda is considered to be one of the lowest in the world.
The cost of living is not very high by international standards. The costs of vital requirements, such as food, transportation, and housing, can be brought down to an affordable level.
Expatriates often allot a monthly budget ranging from $500 to $700 for essential living needs, excluding the cost of renting a place to live.
This budget does not include the cost of transportation. When it comes to housing costs, the average monthly expenditure for an expatriate can range anywhere from $800 to $1500.
The country as a whole has access to a sizable supply of affordable housing options, which may be tailored to meet the requirements of individuals with a wide variety of financial capabilities.
A residential unit can be rented for a charge as low as $100 per month if one makes the necessary preparations. In order to afford to live in a posh neighbourhood, the vast majority of expatriates set aside a portion of their monthly budget, typically ranging from $500 to $800, specifically for housing costs.
Utilities such as electricity and water can be purchased at rates that are substantially less expensive than those in a great number of other countries.
Establishing Social Connections in Uganda
Establishing friendships in Uganda is a straightforward process. One effective method for establishing social connections with fellow expatriates is to actively participate in expatriate-oriented Facebook groups.
Present a brief self-introduction and extend an invitation to others who may be interested in partaking in a social gathering involving the consumption of coffee or beverages.
The size of the expatriate community in Kampala is rather limited. Upon establishing acquaintances with a few individuals, it is probable that a significant portion of the expatriates encountered will share a mutual acquaintance.
Furthermore, establishing friendships with individuals from the local community is a straightforward process.
The people of Uganda are known for their amiable and hospitable nature. A significant number of individuals in Uganda derive pleasure from cultivating relationships with individuals from other countries.
Ugandan individuals also exhibit a propensity for seeking enjoyment and leisure activities. Individuals have the opportunity to engage with others in social settings such as clubs, parties, and various neighbourhood gatherings.
Online dating can be seen as an effective means of socializing and establishing connections with individuals.
After establishing connections with a few individuals from Uganda, they will subsequently facilitate introductions to their acquaintances.
One can also cultivate meaningful friendships with others who engage in travel.
Individuals from many regions across the globe embark on expeditions to Uganda with the purpose of engaging in Safari activities and observing the indigenous mountain gorilla population.
Visit a hostel bar in order to engage with fellow tourists.
It is advisable to exchange contact information with individuals encountered in order to establish and maintain communication channels. In the near future, you will establish a cohesive social circle.
It is imperative to exercise caution while selecting someone to establish friendships with. There exists a societal expectation for individuals to assume financial responsibility for all expenses incurred during social outings.
There exists a common misconception among individuals that all individuals from foreign countries own a significant amount of wealth.
In addition, a significant number of individuals engaging in fraudulent activities and deceptive practices adopt a guise of friendship, subsequently perpetrating several fraudulent schemes. R
Romance frauds are prevalent in contemporary society. An individual will demonstrate a level of interest in your person, subsequently making a request for monetary funds.
Shopping in Uganda
A diverse selection of shopping opportunities can be found in Kampala. Whether you're looking for garments, local artwork, or souvenirs, Kampala has a wide variety of alternatives to choose from to satisfy your shopping needs.
The urban area features a number of cutting-edge shopping centres that include not only locally made goods but also a diverse selection of well-known brands from all over the world.
The Acacia Mall, which can be found in Kampala, is famous not only for its enormous size but also for the significant presence of a number of internationally renowned retail shops.
The Forest Mall is a well-known place to go shopping since it has so many different kinds of stores, including speciality shops, department stores, and places that sell electronic goods.
Although Freedom Mall and Kingdom Mall are relatively smaller in size, they both have a high level of modernism to offer their customers.
It is recommended that people who are looking for products that were sourced locally go to any one of the several markets that are spread out over the urban region.
The Owino Market is well-known for the large variety of goods that it sells. These goods include fresh food such as fruits and vegetables, textiles such as fabrics and spices, as well as a varied assortment of clothing and artwork.
The Owino Market can be found in downtown Kampala. In addition, it is possible to come across street sellers who sell traditional Ugandan goods such as baskets, carvings, jewellery, and paintings at prices that are reasonable for the average tourist.
Additionally, downtown has a number of notable plazas that showcase local sellers selling a wide variety of clothing, footwear, and accessories at prices that are friendly to shoppers on a budget.
It is possible to go grocery shopping in a variety of handy locations throughout the city thanks to the proliferation of contemporary supermarkets.
Many shopping malls, in addition to housing retail stores, will also have a food store on the same premises as the centre.
Supermarkets stock an extensive variety of products and utensils required for the execution of a wide variety of culinary techniques and recipes.
It is also possible to obtain food goods from the surrounding marketplaces, which can be done in order to save money.
Drinking in Uganda
In Kampala, the capital city of Uganda, the city's social and cultural fabric is held together in large part by its many restaurants and bars.
The act of going out to these places, which provides possibilities for socializing, relaxation, and gastronomic experiences, is considered to be of considerable value in the community.
Kampala is a city that is characterized by its cosmopolitan nature, offering a myriad of institutions that cater to varied cuisine preferences, beverage alternatives, and chances for nocturnal entertainment.
There are a wealth of excellent late-night entertainment alternatives to choose from in Kampala.
There are a great number of remarkable eating venues all over the world that provide guests with unique gastronomic experiences that are representative of many types of international cuisine.
In Uganda, visitors have their choice of a diverse selection of restaurants serving a variety of cuisines from across the world, including traditional Ugandan dishes as well as international specialities such as Indian curries, sushi, Italian dinners, and Mexican tacos.
The local community has a strong consensus that Cafe Javas is one of the most well-liked businesses in the area.
The organization has a presence at a number of different locations spread out around the metropolitan area.
Other prominent restaurants that are well worth a visit are Cantine Divino, Haandi Restaurant, Caramel Cafe, and Il Patio Italian Kitchen.
There is a diverse range of bars and clubs in Kampala for anyone who is interested in finding somewhere to spend an evening being entertained.
Consider going to the neighbourhood of Kololo for an evening filled with exciting activities and attractions.
One may find an abundance of bars and nightclubs in this area to choose from. The Guvnor nightclub enjoys a prominent position as one of the venues in the city that sees the greatest number of customers on a daily basis.
The Terrace, Bubbles O'Leary's, Otters, Cask, Kush Lounge, and Illusion are just a few of the other venues that are well worth a visit.
In addition, there are a variety of local bars where people may stroll around, observe the people around them, and have a beverage at their own pace.
The consumption of food and drink is not, however, the main point of emphasis in this discussion.
The city of Kampala offers a diverse selection of possible forms of amusement.
The vast majority of shopping centres are outfitted with cinema facilities, providing customers with the option to view the most recent film releases from across the world at prices that are affordable for them.
The price of a ticket can fluctuate anywhere from $3 to $7, depending on the time of day that you go.
People also have the option of devoting some of their time to participating in recreational pursuits at one of the many spa establishments that are located all across the city of Kampala.
The business not only provides massages, but also a variety of other services such as facials, manicures, and pedicures in addition to those services.
There are a lot of hotels scattered across the city, and most of them offer swimming pools that guests may use for an hourly or daily charge if they want to get some exercise.
People who are looking for possibilities to be physically active can take advantage of these pools.
Best Places to Live in Uganda
Entebbe
Entebbe, as an ideal urban location, provides expats with a broad range of services and resources necessary for their settlement and integration.
This is necessary for them to be able to successfully integrate into the local community. Convenience and activity are abundant in this location thanks to its close proximity to the nation's capital city, as well as to beaches, the townspeople that are friendly, an airport, and bustling marketplaces.
Individuals who are moving to Uganda will find that this urban hub provides a great introduction to the cultural environment of Uganda.
This location, which is situated on the beaches of Lake Victoria, makes available a wide variety of water-based activities for travellers to experience and enjoy.
In addition, the region offers activities that take place on land, such as a bicycle trip with a guide that lasts for a period of five hours.
Kabale
Because English is recognized in Uganda as one of the country's official languages, travel and communication inside Uganda are made much simpler thanks to the presence of English.
The town of Kabale, which can be found in the southwestern part of Uganda, is well-known for the breathtaking landscapes and vibrant cultural traditions that it possesses.
The region is characterized by rolling hills, an abundance of vegetation, and tea plantations, all of which combine to make it an ideal setting for participating in outdoor activities.
The town of Kabale offers a diverse selection of activities for enjoying the great outdoors, such as participating in gorilla safaris and discovering the surrounding jungle on guided tours.
Lake Bunyonyi, located in the vicinity of the city in question, is a body of water that is now ranked as the third deepest lake in the entire world.
Mbarara
Mbarara, which can be found in the southwestern part of Uganda, is distinguished by a climate that is both comfortable and mild, as well as by a topography that is visually pleasing.
The city in question has a population that is greater than 150,000 people, and it shows signs of expanding and developing, in addition to offering a wide variety of amenities to its residents.
However, it is still possible to get the feeling of being part of a tight-knit community if you go there.
Mbarara is a city that is known for its low cost of living, which makes it an ideal destination for people who indulge in digital nomadism.
It is important to point out that establishing a connection to wifi is not anticipated to present any challenges in any way.
However, it is important to note that the prices of Wi-Fi services in Uganda are somewhat higher than those in the countries that are located in close proximity to Uganda.
Kampala
Kampala, the capital of Uganda and the country's most populated metropolis, is home to a vibrant mix of cultural, nocturnal, and commercial opportunities.
This region, which is home to a population that is always on the rise, is the most important economic and cultural hub in the entire country.
People living in Kampala have a wide variety of options available to them in terms of places to shop, places to eat, and cultural pursuits.
In this lively urban hub, boredom is not something that can ever be experienced by a visitor.
Fort Portal
This tiny settlement is dwarfed by Rwenzori Mountain, which is the highest point in all of Uganda.
Fort Portal is known for having climate, vitality, and beauty that are exceptionally enjoyable to residents and visitors alike.
As a result of this, it is a popular destination for honeymooners, retirees, and people working in other countries.
Gulu
Gulu, which can be found in northern Uganda, is an important commercial hub that is distinguished by the high level of activity and the wide range of cultural traditions that can be found there.
The city in issue has a population that is more than 200,000 people, and it is showing signs of expansion.
Additionally, it has a wide variety of amenities and a solid sense of community spirit. Temperatures in the high 20s are the norm year-round in Gulu, which has a climate that can generally be described as being on the warmer side of things.
Tororo
Tororo, a city that is known for its Victorian architecture and numerous chances for economic growth, promotes itself to tourists as a fascinating place to go.
The presence of minerals in the ground around the city is said to be the cause of its frequent violent thunderstorms, which have earned the city a well-deserved reputation.
In the event that one possesses a natural talent for business and has the intention of launching a commercial enterprise, Tororo presents itself as an excellent place for the launch of such an activity.
Jinja
White-water rafting, bungee jumping, and a variety of other sports that will pump you full of adrenaline can be found in Jinja, which is generally known as the "adventure capital" of Uganda.
Jinja also features a multitude of other exciting activities. The city can be found in the eastern part of Uganda and is located at the beginning of where the Nile River begins.
This urban centre has recently developed into a significant hub for economic operations in Uganda, which has resulted in a substantial influx of foreign nationals who have chosen to make this area their permanent home.
Mbale
Mbale is found in the Eastern Region of Uganda, which makes it a convenient position for people who want to travel to Kenya and visit some of the most well-known places in that country.
The region is well known for its flourishing agricultural industry, numerous opportunities for tourism, and the Kadodi dance, which is highly regarded all over the world.
Mbale is well-known for its coffee farms, and as a result, a sizeable number of people who are enthusiastic about coffee are interested in travelling to this location.
The urban region is characterized by a climate that is appealing to the senses and by an abundance of gorgeous landmarks that are well worth the effort to discover.
Arua
Arua is a town that can be found in the northwestern part of Uganda, roughly 19 kilometres away from the international boundary that Uganda shares with the Democratic Republic of the Congo.
The current urban environment is defined by continuous development, which has resulted in the availability of affordable housing and amenities.
This makes the urban environment more desirable. Having said that, it is essential to keep in mind that the city can be missing some high-end luxuries.
Arua gives its citizens a peaceful way of life that is matched by a variety of modern conveniences, such as the availability of an airport.
Health Issues You Should Know Before Moving to Uganda
During one's time spent living in Uganda, they run the risk of contracting a number of different diseases. The quality of medical care is below acceptable levels.
Within the following paragraphs, you will find information that can assist you in keeping a healthy lifestyle while living in Uganda.
Malaria
Plasmodium, the parasite that causes malaria, is transmitted to humans by the bite of an infected mosquito.
People living in Uganda are subject to a severe threat to their health posed by the malaria epidemic.
Malaria is a contagious disease that is caused by the presence of a parasite. This parasite is passed on to humans through the bites of mosquitoes that have been infected with the disease.
This particular sickness has a large impact on a substantial number of people all over the world on an annual basis, and it does so in a widespread manner.
The degree of the symptoms that are linked with malaria can range from mild fever to more severe presentations that are defined by consequences such as anaemia, renal dysfunction, and coma. Moderate fever is one of the most common symptoms.
Malaria has the potential to be fatal if the patient does not receive the necessary medical treatment.
It is imperative to carry out a number of preventative actions if one wishes to reduce the likelihood of becoming ill.
It is recommended that a mosquito net be utilized every single night when one is sleeping. The risk of contracting malaria from a mosquito bite is highest during the nighttime hours because that is when the insects are most likely to be able to feed on humans.
The use of a mosquito net is an effective preventative strategy that should be taken. When going outside during the evening hours, it is smart to wear clothing that covers your arms, legs, and ankles.
This is especially important if you are walking alone. During times of the day when mosquitoes are most active, it is also a good idea to protect yourself by applying insect repellent that contains DEET.
It is recommended to install screens on the windows of one's home in order to reduce the number of mosquitoes that enter the building.
It is recommended that you should not make your property prone to the accumulation of standing water under any circumstances.
Utilizing measures that reduce the likelihood of being bitten by a mosquito is the most effective method for avoiding contracting malaria.
Malaria prophylaxis is a preventative strategy that can be given to those who are going to be travelling to areas where there is a high risk of contracting malaria.
If one stays in Kampala only, the risk of catching malaria is much lower than it would be in other parts of Uganda.
The administration of malaria prophylaxis is not required in any way. When travelling outside of metropolitan areas, it is important to give some thought to the possibility of bringing antimalarial medication with you.
The majority of malaria preventative treatment plans advocate taking the medication for a period of up to six months.
There is a possibility of experiencing adverse effects. Malaria preventative medication is something that visitors to Uganda who will be staying for a period of time that is shorter than a few months should seriously consider taking in order to reduce their risk of contracting the disease.
Malaria is more likely to be contracted by those who stay in Uganda for longer periods of time. It can never be avoided.
Everyone who lives in the neighbourhood has, at some point in their lives, been subjected to it. The best way to deal with being bitten is to avoid getting bitten in the first place.
In the case that you experience prodromal symptoms, such as those indicative of a fever, it is strongly recommended that you seek medical assistance at a clinic in order to be examined and tested for malaria.
Testing for the presence of malaria is available at each clinic. The procedure takes only a few minutes to complete and results in a minor financial outlay.
In the event that the test results come back positive, patients will be given the antimalarial medication they need to treat their malaria at the clinic.
If the disease is recognized at an early stage, it is possible to make a full recovery in a matter of a few days. This is only the case if it is caught early on.
Traveller's Diarrhea
People who go to less developed nations are more likely to suffer from a gastrointestinal condition known as traveller's diarrhoea, which is also referred to as acute diarrhoea.
The most common illness experienced by tourists, as reported by the Centers for Disease Control and Prevention (CDC), is gastrointestinal discomfort, which is more often known as an upset stomach or traveller's diarrhoea.
People who are thinking of visiting or moving to Uganda should be aware of the risk of getting traveller's diarrhoea and the required precautions to take to reduce that risk as much as possible.
The consumption of water or food that has been tainted with bacterial strains to which the individual's immune system does not have immunity can be a contributing factor in the development of traveller's diarrhoea in an otherwise healthy person.
Symptoms that are common to experience include gastrointestinal distress, which can manifest as nausea, vomiting, diarrhoea, stomach cramps, and even an elevated temperature in the body.
When referring to this ailment, the local people in Uganda frequently use the phrase "having a runny tummy" as a colloquial word.
Consuming tainted food and water is the leading cause of traveller's diarrhoea, and it is also the most common cause of its acquisition.
It is essential to make avoiding possibly dangerous meals and street food a top priority if you want to reduce the likelihood of getting a traveler's diarrhoea while you are away from home.
It is best practice to evaluate the level of cleanliness of a restaurant or a place that sells food on the street before consuming any of the food there.
It is recommended to only purchase Rolex, which is a typical Ugandan street meal consisting of a rolled chapati filled with eggs and vegetables, mucho, which are grilled pork skewers, and chicken from food vendors that look to be in a state of good hygiene.
It is in your best interest to eat at restaurants that are busy and serve food that has been freshly prepared. If the food has been left out in the open or if it shows evidence of having been exposed for an extended period of time, it is best to look for another dining option.
People who spend a significant amount of time in Uganda are at an increased risk of contracting foodborne illnesses due to the high prevalence of these illnesses in the country. It can never be avoided.
In the event that you become ill in Uganda due to a foodborne illness, it is strongly recommended that you drink a lot of drinkable water.
In addition to this, it is strongly suggested that you follow the BRAT diet. The combo of banana, rice, applesauce, and toast is referred to as a BRAT, which is an acronym
People have the choice to go to a pharmacy in order to acquire over-the-counter antidiarrheal medication, such as Imodium.
This is another treatment option available to them. If the symptoms continue for more than a few days, it is best to seek medical assistance at a clinic so that a prescription for antibiotics can be written for you.
Additionally, the use of rehydration salts is strongly encouraged. These things are available at establishments that deal with pharmaceuticals.
Is it Safe to Drink Tap Water in Uganda?
It is common knowledge that Uganda's supply of drinkable water is of a quality that cannot be considered safe for human use.
A procedure of purification is carried out on the water. Once it has passed through the treatment facility, the water is considered to be safe for human consumption.
Before it reaches the faucet, there is a risk that the water has passed through pipes that are contaminated in some way.
This is one of the problems. Utilizing the proper testing protocols is necessary in order to ascertain the state of cleanliness of the water.
When contemplating the ingestion of potable water, it is prudent to always go the route of purchasing water in bottled form rather than using tap water.
Water sold in bottles can be purchased in a wide variety of retail establishments, including supermarkets, drugstores, and convenience stores.
The item can be purchased from a variety of different retailers. It is feasible to have considerable containers of potable water delivered to one's property in a quick and convenient manner for a fee that is not excessive.
Before drinking the water from the tap, it is strongly recommended to first put the water through either a boiling or filtering process in Uganda.
If the water from the tap is first brought to a boil in a kettle, it can be used to make beverages like tea and coffee. It is also feasible to use water from the sink in order to brush one's teeth, as this is another option.
When brushing your teeth, it is important to use caution and steer clear of swallowing excessive amounts of water for the sake of your own personal safety.
It is acceptable to use water from the tap in culinary preparations as long as the water has been thoroughly boiled before use.
During the period that I have been in Uganda, I have not fallen victim to any form of illness that is transmitted by water.
Is it Safe to Swim in Uganda?
Swimming activities in Uganda can give persons a nice experience; however, it is vital to be aware that there is a risk that could turn out to be unpleasant.
It is essential for those who go swimming in freshwater bodies around the country, including the Nile, to be aware of the possibility of contracting bilharzia, an infection caused by a parasite that is transmitted through water.
The presence of microscopic parasitic worms known as Schistosoma is thought to be the cause of the disease bilharzia, which is also known as schistosomiasis in some circles.
It is well known that these worms spend at least part of their life cycle inside of snails. The creatures are introduced into ecosystems that are found in freshwater.
When a person gets into touch with the parasite Bilharzia through activities such as swimming in unclean water or eating water that has been contaminated, they run the risk of developing symptoms that are similar to those of the flu.
If the necessary treatment is not delivered, there is a possibility that liver damage or brain problems will result.
Bilharzia is a disease that, fortunately, responds well to treatment. In the case that an individual experiences signs of disease, they have the choice to seek medical assistance in a clinic, where they can submit themselves to diagnostic testing and receive therapy that is appropriate for their condition.
It is of the utmost importance to be aware of the potential dangers that are connected to submerging oneself in any aquatic environment that is located within the geographical boundaries of Uganda.
It is recommended to limit swimming activities to those that take place within specifically specified pool facilities.
Final Thoughts
Regardless of the motivations behind your decision to move to Uganda, it is important to note that plenty of opportunities are available for you and your family to partake in a culturally enriching experience.
It is worth mentioning that you need not compromise the familiar comforts and conveniences that you are accustomed to in your home country.
Talk to a financial advisor in Uganda for the advice that you need regarding moving to Uganda.
Pained by financial indecision? Want to invest with Adam?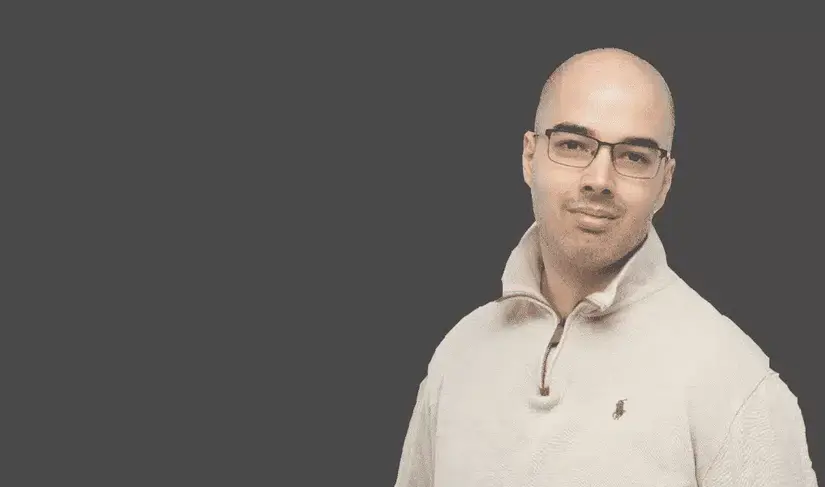 Adam is an internationally recognised author on financial matters, with over 668.8 million answer views on Quora.com, a widely sold book on Amazon, and a contributor on Forbes.