Working in Uganda brings its own unique set of challenges and opportunities within the context of a country that takes great pride in its rich cultural heritage and rapidly expanding economy.
This article examines the complexities of working in Uganda and offers helpful perspectives on significant factors including the state of the Ugandan economy, influential employers contributing to industrial development, the procedure for acquiring work permits, and the highly desirable job positions within a variety of different industries.
This article offers an all-encompassing viewpoint on what it is like to be a part of the dynamic workforce in Uganda.
It is written to appeal to both seasoned expats who are looking to widen their horizons and curious job-seekers who are considering Uganda as a prospective new workplace in East Africa.
Discover the intricate workings of the Ugandan labour market, illuminating the essential qualities of the country's commercial sector as well as the possible prospects it provides to professionals from both inside and outside the country.
If you want to invest as an expat or high-net-worth individual, you can email me (advice@adamfayed.com) or use these contact options.
Economy of Uganda
The economy of Uganda showed resiliency in the face of successive problems in the year 2022, and it is projected that the country's Gross Domestic Product (GDP) will see a comeback, reaching a growth rate of 5.7% in the fiscal year 2023.
2022 was a year in which the Ugandan economy has shown remarkable resiliency in the face of mounting difficulties.
The rebound that was seen in the services and industrial sectors in the period after COVID-19 was able to offset the decline that was seen in agriculture as a direct result of the meteorological circumstances.
Before the adoption of a more restrictive monetary policy in June 2022, which ultimately resulted in an increase in lending rates, the increase in investments and employment growth served to improve domestic demand.
This was done in preparation for the implementation of the policy.
Since November 2022, inflation has been trending downward, which can be primarily ascribed to a decline in the cost of international commodities as well as the execution of a tight monetary policy by the Bank of Uganda (BoU).
The Bank of Uganda (BoU) made the decision to keep its policy rate at 10% in the month of February 2023.
This is a rise of 350 basis points from the rate that was in effect one year earlier. The Bank of Uganda's decision means that the central bank has kept its policy rate unchanged for the fourth month in a row.
As a direct result of this, the annual rates of core inflation and headline inflation have both decreased, with the latter reaching 7.8% and the former 9.2%. The fall in prices of electricity and other utilities is likely the primary cause of this phenomenon.
It is projected that the rate of economic growth in Uganda will quicken, eventually exceeding 6% on an annual basis in the not-too-distant future.
This estimate is based on the expectation that inflationary pressures will decrease, the Bank of Uganda will execute a more accommodating monetary policy, and the government will largely rely on tax collection and greater expenditure efficiency in order to reduce the deficit. All of these factors are expected to contribute to a decline in inflationary pressures.
The government's efforts to promote tourism, export diversification, and agro-industrialization will receive a boost from the investments and exports made in the oil sector, which will in turn help the government further these projects.
However, it is essential to highlight the fact that significant challenges to general stability continue to be posed by a number of factors, including the slowdown in the expansion of the global economy, disruptions in the global financial situation, and the growing unpredictability of the climate.
The possible alleviation of poverty, as measured by the international poverty line of $2.15 per day, could be accomplished by a quickening of the rate at which the economy grows.
To be more specific, it is anticipated that the rate of poverty will decline from 41.4% in the year 2023 to 39% in the year 2025.
However, taking into account the limited capacity for adaptation that households have, the rate at which poverty is alleviated will ultimately be determined by the development of food access and affordability, as well as the incidence of weather and environmental shocks.
Work Permits in Uganda
Prior to submitting their applications, individuals of foreign nationality are obligated to give careful thought to the type of work permit that will best suit their needs before making a final decision.
It is necessary to obtain a work permit before beginning any kind of labour in Uganda, regardless of whether the work will be compensated or will be done on a voluntary basis. This is the case even if the labour will be done for the benefit of an organization.
The labour market in Uganda provides a selection of work permits, with these licenses falling into one of seven basic categories. The following things are as follows:
Class A and Class A2 designations are used to describe individuals who are working in capacities within the government or the diplomatic service, as well as individuals who are engaged in activities related to government contracting.
Class B was developed for those individuals who are considering making financial investments in the agricultural sector of the economy.
Within the framework of mining operations, the categorization that is referred to as Class C is relevant.
Class D is reserved for people who have ambitions of being involved in commercial or industrial endeavours.
Class E is designed for manufacturers seeking to establish or engage in a manufacturing enterprise in Uganda.
Class F is reserved for people who are currently working in professional capacities and who wish to pursue their particular line of work within the borders of Uganda.
Class G1 and G2 are reserved for those who participate in activities such as missionary work, volunteer labour, and work for non-governmental organizations (NGOs).
It is absolutely necessary to give serious consideration to the unique requirements that are connected to each and every work visa, as these standards can vary depending on the particular permit that is being requested.
It is recommended that anyone interested in further information regarding the numerous types of work permits that are currently available consult the official website of the Ministry of Internal Affairs.
The Department of Immigration, which is run by Kampala's Ministry of Internal Affairs, is the government agency in charge of processing applications for work permits in the city of Kampala.
Either the individual or the firm that the individual works for is responsible for paying the charges that are associated with obtaining the work visa.
In addition, there will be a requirement for a deposit that is refundable, which will be returned to the individual after they have left the nation.
The remittance that is being discussed is paid out on an annual basis.
As a consequence of this, a person who wants to get a work permit that is valid for a period of three years will be required to pay a deposit that is three times as large as the deposit required of a person who wants a work permit that is valid for just one year.
After arriving in Uganda, an individual will be required to file a work permit application in order to move forward with the process of acquiring a work permit.
The individual's employer is required to provide a letter of invitation and certify the individual's work status in order to play a significant part in the facilitation of this process.
Working in Uganda: Top Jobs in Uganda
Surgeons or Medical Doctors
Surgeons and doctors are often regarded as the most financially lucrative and esteemed professions in Uganda.
The occupation of a surgeon entails significant risk and necessitates a substantial amount of expertise and a lengthy educational trajectory, all of which contribute to its status as a lucrative vocation.
In Uganda, the average monthly salary for a Surgeon is approximately 8,120,000 UGX.
The individual mostly specializes in the field of surgery.
In Uganda, the responsibilities encompass the examination of patients and the subsequent formulation of diagnoses to ascertain the necessity of surgical intervention.
Additionally, it involves the comprehensive review of patients' medical records to devise the most suitable treatment plan.
Furthermore, it entails the evaluation and provision of guidance to patients regarding the potential risks associated with undergoing surgical procedures.
The execution of surgical interventions, aimed at preventing or rectifying injuries, diseases, and deformities, while ensuring patient functionality and adhering to regulatory and ethical guidelines, is also a crucial responsibility.
Moreover, it necessitates the adherence to established surgical techniques throughout the operative process, as well as the prescription of preoperative and postoperative treatments and procedures.
Lawyers or Legal Professionals
The high value that their customers place on their services is the key contributor to the large earnings that lawyers can bring in for their clients.
A skilled attorney has the capacity to either generate significant financial savings or maybe lessen the imposition of capital punishment. Both of these outcomes have the potential to be beneficial.
Attorneys in Uganda make roughly 5,070,000 UGX per month on average as a wage, taking into account all of their earnings.
The job description of a lawyer in Uganda includes a wide range of responsibilities. In this context, "interpretation" refers to the process of providing individuals and legal entities with an explanation of laws, rulings, and regulations.
In addition to providing explanations of the law and supplying legal advice, lawyers are also responsible for conducting research on the law and obtaining evidence.
In addition, they may be responsible for representing clients in arbitration or mediation sessions, as well as being engaged in the creation, evaluation, and maintenance of legal documents such as wills, trusts, estates, contracts, and deeds.
Lastly, they may advise clients on how to avoid or resolve any conflicts. In addition to this, lawyers play a part in the management of services linked to regulatory and compliance issues, and they are expected to enable the development of novel solutions to the issues faced by their clients.
In addition to this, they are involved in the process of preparing pleadings, notices, and court appearances, as well as being responsible for the supervision and management of legal assistants and paralegals.
Bank Managers
The administration of a bank is a very significant task that deserves considerable remuneration due to the inherent dangers involved as well as the obligation of overseeing substantial money and investments.
Moreover, this undertaking supports substantial remuneration due to the fact that it is a very significant undertaking.
A person working as a Bank Branch Manager in Uganda can anticipate earning close to 4,680,000 UGX on a monthly basis as their typical compensation package.
In Uganda, the roles and responsibilities of a Branch Manager extend over a variety of important domains.
To begin, they are entrusted with recognizing, assessing, and successfully managing both strategic risks and opportunities.
This requires doing an analysis of the potential risks and opportunities that could have an effect on the branch's operations, as well as making decisions based on that analysis in order to minimize risks and maximize opportunities.
Second, it is the responsibility of the Branch Manager to ensure compliance with the policies and procedures of the organization as well as those of the industry.
This requires maintaining awareness of all applicable legislation and norms, as well as putting in place procedures to guarantee conformity to the aforementioned standards.
Thirdly, one of the most important roles that the Branch Manager plays is in increasing the overall productivity of the branch.
This is accomplished through a variety of methods, including the implementation of relevant employee training programs to develop skills and knowledge, the effective management of the branch's budget, the identification and elimination of inefficiencies, and the identification of growth prospects and the capitalization of those opportunities.
In addition, it is the responsibility of the Branch Manager to acquire new clients and continue to foster excellent relationships with those who have already been established.
This requires actively searching out new clients in addition to cultivating successful relationships with the customers the branch already has in order to grow the customer base of the branch and ensure the happiness and loyalty of the customers it already has.
In addition to this, the Branch Manager is responsible for conceptualizing and directing the implementation of various marketing and sales tactics.
This includes determining which markets are to be targeted, developing efficient marketing strategies, and keeping track of sales success in order to accomplish the intended results.
Lastly, it is the responsibility of the Branch Manager to manage the day-to-day operations of the branch, with a special emphasis on activities relating to customer service and financial matters.
This includes ensuring that customer service standards are met, swiftly addressing any issues or concerns, and making any modifications that are necessary to enhance customer satisfaction.
In addition, the Branch Manager is responsible for supervising financial activities, including budgeting, financial reporting, and spending management, in order to ensure the continued financial success and stability of the branch.
Chief Executive Officers (CEOs)
The chief executive officers (CEOs) of companies bear the primary responsibility for the success or failure of their respective companies as a whole.
The significant pay that they receive can be attributed, in part, to the vast sphere of influence that they possess as well as the inherent dangers that are involved with the function that they play.
It is common practice in Uganda for a Chief Executive Officer (CEO) to be paid a salary equivalent to around 70,199,400 UGX each year as compensation. In addition to this, it is reported that the typical hourly wage for a CEO in Uganda is US$ 12,000.00.
The Chief Executive Officer (CEO) is the highest-ranking executive in an organization and is accountable for a variety of responsibilities.
In Uganda, the incumbent CEO is tasked with a variety of responsibilities, some of which include displaying visionary leadership throughout the organization.
He or she is also responsible for formulating pivotal determinations pertaining to policies and strategies, providing regular updates and insights to the board of directors, and discerning and resolving issues and prospects for the company.
That is in addition to the responsibilities of forging collaborative relationships and affiliations with external entities, supervising the routine functioning of the company, collating information, and coordinating activities.
In addition, the incumbent is responsible for ensuring that the company's
Chief Financial Officers (CFOs)
Any job that requires the management of financial resources naturally justifies the demand for a higher level of pay that is commensurate with the responsibilities involved.
Chief Financial Officers (CFOs) are accountable for supervising and controlling a company's financial resources, which includes the distribution of budgets, the management of expenses, the examination of costs, and the generation of revenue.
These operations have a direct impact, to a large degree, on the operation and success of the company as a whole. In Uganda, Chief Financial Officers make roughly 5,240,000 UGX per month as their average compensation. This figure is shown in Ugandan Shillings (UGX).
In Uganda, the duties of a Chief Financial Officer (CFO) include carrying out the company's financial strategy and supervising financial controls and accounting procedures.
They ensure transparency in financial performance, offer advice on revenue enhancement and cost reduction, and communicate potential risks.
Additionally, they assist in preparing annual financial goals, recommend action plans, and support the CEO in monthly and yearly financial planning.
Professors
It is widely acknowledged that college teaching is one of the most prestigious and financially rewarding careers available.
The fact that being a professor is a difficult task that calls for unyielding perseverance is one of the contributing factors that go into the big compensation package that these professionals receive.
Professionals working in Uganda within the field of Education as professors normally receive a monthly pay of about 4,070,000 UGX. This figure is derived from the Ugandan currency, the UGX.
The incomes in question fall anywhere from 1,870,000 UGX, which represents the lowest end, to 6,470,000 UGX, which represents the highest end. The average salary falls somewhere in the middle of this range.
The number that has been presented represents the typical monthly compensation, which consists of not only monetary payment but also housing, transportation, and other benefits.
The job of a professor in Uganda covers a wide range of obligations, including the creation and distribution of educational resources, curriculum, and syllabi, among other things.
In addition, there is a requirement to make contributions toward the training and hiring of new professors, teaching assistants, and lecturers.
In addition to this, attending conferences, publishing papers, and participating in research activities are all expected of you.
Participation in academic activities on a more active level, as well as networking with other researchers and professionals in the field, is encouraged.
A significant portion of the job entails being responsible for the supervision, guidance, and mentoring of graduate students and teaching assistants.
Participation in the process of selecting students to enrol in graduate programs and attendance at meetings of the faculty and the department where one works are both mandatory requirements.
Another one of your responsibilities will be to organize guest seminars and faculty activities with the goal of facilitating student contact with recognized industry leaders.
It is recommended that students visit other institutions of higher education in order to seek opportunities to gain experience and extend their networks.
In conclusion, one of the most significant aspects of the role is preparing proposals in order to acquire financing for research.
Aircraft Pilots
The vocation that is being considered is almost certainly the only alternative available for a job that can be described as exciting to some extent.
Despite this, pilots are required to go through rigorous and time-consuming training because they are entrusted with the life-or-death responsibility of guaranteeing the well-being of a large number of passengers on a regular basis.
In Uganda, those who are employed as pilots receive a monthly pay of around 4,370,000 UGX on average as their median salary.
The incomes in question fall anywhere between 2,010,000 UGX, which stands for the lowest end of the range, and 6,950,000 UGX, which represents the highest end of the spectrum.
The number that has been presented represents the typical monthly compensation, which consists of not only monetary payment but also housing, transportation, and other benefits.
In Uganda, the responsibilities of pilots extend across a variety of important domains. To begin, they are responsible for ensuring that the aircraft is operated in a secure manner and maintaining a high level of professionalism during the entirety of their tasks.
This requires always acting in accordance with the predetermined safety standards and guidelines that have been set.
In addition to this, it is the pilot's responsibility to keep a constant eye on the weather and maintain clear and concise contact with the air traffic controllers while the aircraft is in flight.
For the entirety of the flight, pilots are tasked with maintaining productive collaboration and communication with their respective co-pilots as well as the other members of the flight crew.
This includes communicating relevant information to one another and coordinating activities in order to run a streamlined and effective business.
In the event of an emergency, it is the pilot's responsibility to immediately provide passengers and crew members with up-to-date information, as well as reassurance, while also taking the right actions to address the problem at hand.
Prior to liftoff, it is the pilot's responsibility to review the flight plan and select the most direct and least hazardous paths possible for the intended flight.
This requires making an in-depth analysis of a number of criteria, including the current weather, any limits on the available airspace, and any other pertinent considerations.
In addition, it is required of pilots to put their own health as a top priority by making sure they get enough rest in between flights.
This is because fatigue can have a substantial effect on a pilot's ability to operate. In addition to the obligations that are immediately in front of them, pilots are also required to be able to predict possible problems and keep a professional demeanour even when they are in dangerous situations.
This requires maintaining composure, making decisions based on accurate information, and speaking clearly and concisely with all parties involved.
Last but not least, it is important for pilots to keep up with the latest developments in aircraft technology and equipment. This is done to guarantee that the pilot's knowledge and abilities are always up-to-date and useful.
Marketing Director
The persons who hold the job of Marketing Director within a business are tasked with the responsibility of supervising and managing the marketing activities that take place inside that organization.
The obligation of increasing the financial returns of their particular companies falls on the shoulders of marketing directors.
They take on the direct task of generating business and are compensated in accordance with this responsibility.
A monthly salary of up to UGX 3,000,000 is considered to be the highest possible for a Marketing Manager position in Uganda.
In Uganda, the key responsibilities of a Marketing Director include the creation of marketing initiatives, both digital and traditional, that are distributed over a variety of different channels.
It is also their responsibility to lead projects that are geared toward improving the visibility of search engine optimization (SEO).
In addition to this, the Director of Marketing is responsible for coordinating the activities of the marketing department with those of the other departments within the company.
When developing, carrying out, and assessing strategies, empirical study should be used. Taking part in trade shows and forming connections with other professionals
Travel is required on a consistent basis for this job.
Working in Uganda: Top Employers in Uganda
Toyota Uganda Ltd
Since 2005, Toyota Ltd. has been recognized in the city of Kampala, Uganda, as the most successful vehicle company there.
In addition, this particular business has the sole license to distribute and sell Toyota automobiles within the borders of Uganda, making it the sole authorized distributor of Toyota automobiles in Uganda.
The aforementioned company is a wholly-owned subsidiary of Toyota Motor Corporation (TMC), the world's leading vehicle manufacturer and the proprietor of the distinction of being the largest manufacturer overall in the sector of the automobile industry.
FINCA Plus LLC (Bright Life)
In 1984, FINCA was established with the mission of providing persons who were living in poverty with financial support in order to facilitate good life improvements for these individuals. FINCA was founded with the intention of supplying financial aid to individuals living in poverty.
The goal that was indicated earlier played an essential part in making the company's expansion into new markets possible.
The company provides its employees with a dynamic working environment as well as an appealing benefits and compensation package, both of which help to develop a competitive spirit among the workforce.
BF SUMA Ltd Uganda
BF SUMA is a corporation that is worth considering for employment and ought to be included on your list of favourite organizations to work with.
It has been determined which company in Uganda is the leading producer of health and pharmaceutical products. In addition to this, the corporation is involved in the production and distribution of the items listed above.
It is a point of pride for the company to have a workforce of approximately 400 people and to provide a warm and encouraging environment in which they can perform their jobs.
Picture Group
This company is very successful in the printing and stationery industry in Uganda and occupies a key position there.
It is possible to draw the conclusion, given the make-up of their customer base, that this particular business is one of the most desired places when it comes to working in Uganda.
Picture is an innovative company that pioneered the security printing industry and was the first to receive official government permission, which validated the company's reputation and validity.
In addition, Picfare provides its employees with a wide variety of enticing benefits and privileges.
Jumia Uganda
By providing a user experience that is both user-friendly and highly effective, Jumia, a prominent business-to-consumer (B2C) platform, fosters the relationship that exists between companies and their customers.
The company has effectively positioned itself as a leading provider of high-quality products, convenient services, enhanced safety measures, and cost-effective solutions since its inception in 2012.
The rapid growth the company has had since its founding in 2012 has enabled it to successfully position itself in this market. Your existing skill set will be able to grow and improve thanks to the dynamic and competitive character of the work environment.
Watu Credit
The business in question is a worldwide asset financing corporation that has a presence in three different countries, one of which is Uganda, with a sizeable customer base that exceeds 70,000 different individuals.
The company offers its employees a compensation package that is of a level that is comparable to other businesses' offerings, in addition to a variety of other supplementary benefits and opportunities.
Pula
The provision of insurance services that are specifically adapted to the technological and agricultural sectors is the primary focus of this insurance firm, which is widely regarded as a significant business in Uganda.
PULA is a company that creates and offers cutting-edge digital goods as well as agricultural insurance solutions that are custom-tailored for smallholder farmers.
Around 5.1 million farmers have been given insurance protection via the efforts of this company, which is widely regarded as one of the most innovative companies operating in the insurance sector in the year 2021.
The work environment at Pula is defined by a friendly office culture, which is conducive to the rapid advancement of one's career objectives. This environment is conducive to the rapid advancement of one's career aspirations.
Biyinzika Poultry
Biyinzika was founded in the year 1990 and at first, functioned as a chicken breeding farm with the primary emphasis on the provision of day-old chicks.
The aforementioned well-known Ugandan brand is currently in a position to produce an approximate number of 300,000 broiler eggs and 100,000 layer eggs on a weekly basis.
In addition to offering its workers a comprehensive benefits package, Biyinzika is widely considered one of the most prestigious companies in Uganda at which to find employment.
Pulse East Africa
Pulse East Africa is a resource that should be considered by everyone working in Uganda, especially those in the marketing or media industries in East Africa.
This media business in Uganda is well-known for its considerable size and the noticeable emphasis it places on delivering content that is appealing to a population of young people.
People who are interested in becoming affiliated with this well-known company are likely to see a significant uptick in their levels of interest and passion as a result of the wide media outreach and imaginative marketing techniques that are utilized by the company.
Employees at Pulse are eligible for a variety of benefits, including possibilities for professional development and progress, as well as recognition and support from the company.
Nexus Green Ltd
A well-known company in Uganda, Nexus specializes in the conception, production, distribution, and supply of solar-powered products and services and operates in that country.
In addition to its function of supplying the nation with energy, it is also in the business of providing energy solutions that are both efficient and affordable, and it makes a contribution toward the reduction of carbon emissions.
Anyone who is interested in working in Uganda with an atmosphere that is both dynamic and focused on achieving goals is encouraged to check the job options that Nexus Green Ltd. has to offer.
Afripads (U) Ltd
Afripads is a well-known firm that specializes in the production and retail sale of reusable menstrual pads.
The company offers a variety of products, such as Standard Kits, Schoolgirl Kits, and Underwear, among other things.
They are making a good difference in the lives of individuals, particularly young women, on an individual level through the efforts that they are putting out.
This innovative company is often considered one of the most desirable places when it comes to working in Uganda since it offers its staff a wide variety of perks and bonuses.
Wave
The aforementioned company is a mobile money lending organization that provides global financial aid and maintains a significant position among the leading companies in Uganda, boasting a cost-effective financial infrastructure.
It was noted before that this entity occupies a prominent position among the most successful businesses in Uganda.
Wave has a highly motivated staff that receives a variety of employee benefits, such as the opportunity to work remotely, unlimited vacation time, a thorough sick policy, and a complimentary health care package that extends to the employee's family.
These benefits are supplied in addition to Wave's extensive sick policy, which allows employees to take as much time off as they need to recover from illness.
Ivazu Uganda
Ivazu is a well-known party application in Uganda that provides users with an easy-to-use digital interface for the purpose of facilitating the convenient access and acquisition of a variety of party requirements.
The company is known for hiring hardworking individuals, all of whom do their part to make the office a more pleasant place to be.
Easy Matatu Ltd
This company is widely considered one of the most exemplary employers in the transportation industry, and this reputation precedes them.
The company is the proud owner of a bespoke system that streamlines the connection between computer networks and transportation services which are all of the aforementioned qualities in one convenient package.
Easy Matatu takes measures to guarantee that its employees have access to an adequate level of comfort, allowing them to perform their jobs in a relaxed and stress-free way.
SafeBoda
The previous organization is responsible for the tremendous transformation that has taken place in the transportation sector in Uganda.
SafeBoda has devised a method of transportation that is distinguished by its safety, effectiveness, and affordability, all of which are easily accessible through a digital interface.
The company supports its employees' desire to work from home by providing them with a number of benefits and encouraging this arrangement.
Cycle Connect Uganda
Cycle Connect works in conjunction with farmers to provide them with assets that can generate money as well as crucial skills that will help them achieve greater levels of success in the food production industry.
The group, which was once known as Bicycles Against Poverty, went through a process of rebranding and subsequently moved its principal focus towards giving disadvantaged rural families a method to reduce the economic difficulties they face.
This company lays a significant amount of emphasis on its guiding values and requires all potential employees to demonstrate that they are in sync with those ideals.
Kyagalanyi Coffee Ltd
Kyagalanyi Ltd, which is a part of the Volcafe Group, has the distinction of being Uganda's most prominent and longest-standing coffee exporter.
Since its founding in 1992, Kyagalanyi has become widely recognized as the most successful licensed exporter of arabica and robusta coffee in the country. This organization has a reputation for being an employer that is second to none.
Fundi Bots
Fundi Bots sees itself as a good choice for persons who are active in the STEM field because it works in collaboration with communities and educational institutions to deliver hands-on STEM learning.
There are sufficient prospects for professional development and the accomplishment of individual career goals thanks to the highly motivated staff at the company as well as the complete employee benefits package.
Educate.org
Are you looking for a job in a company that places a strong priority on the development and well-being of young people?
If so, this could be the perfect fit for you.
Educate.org works in conjunction with various government agencies, educational institutions, and young people to equip the latter with the right skill sets in an effort to reduce the problem of youth unemployment.
In their attempts to encourage the children in the area, the group displays that they are both cohesive and driven in the way that they handle the situation.
Bukoola Chemical Industries Limited
In Uganda, Bukoola is a well-known and respected distributor of agrochemicals.
A continuous business of importing, repackaging, and distributing agrochemicals throughout the nation of Uganda has been up and running since the year 1973 when the corporation that now bears its name was first created.
A consistent approach in the workplace produces beneficial results and helps to cultivate an environment that is professional and encouraging.
Are You Looking for a Job in Kampala, Uganda?
Some people claim that an easy way for expats to find job opportunities in Uganda is to physically visit urban areas, inquire at businesses that cater to expatriates, and directly approach non-governmental organizations in order to obtain pertinent information.
This course of action is said to be the most convenient way to go about finding work in Uganda.
However, if an individual does not have a certain career opportunity lined up in their new location, it is not always going to be possible for them to uproot their lives and relocate.
Because of the development of the internet, it is now possible to look for work through various online platforms, which is a really fortunate development.
It is best practice to have direct communication with the respective companies when looking for professional job prospects within non-governmental organizations (NGOs).
Even if you are now living in your home country, you may be able to improve your chances of landing a position in Kampala by demonstrating your interest in working for them and showing your relevant qualities and expertise.
Even if you are presently living in your home country. Make use of professional social media networks as a way to build relationships and locate possible contacts, which will make it easier for you to receive news regarding employment openings.
Utilizing online platforms, on which a wide variety of work possibilities can be located, is one approach that may be taken in order to locate English teaching roles in Kampala.
Another option is for individuals to individually approach institutions or international schools in Kampala, expressing their interest and sending a detailed resume in order to demonstrate their qualifications.
Final Thoughts
When it comes to working in Uganda, the country presents a one-of-a-kind mix of both advantages and difficulties.
Opportunities for expansion can be found in a variety of subsectors of the Ugandan economy, including the agricultural, service, and technology arenas, amongst others.
The state of the labour market is significantly influenced by major employers, and this category comprises both large global organizations and smaller local companies.
Obtaining a work permit is a necessary step for those who are living abroad, and doing so requires having a comprehensive awareness of the application procedure as well as the legal requirements that must be met.
Jobs in agribusiness, banking, healthcare, and information technology are among the most in-demand since they contribute directly to the expansion of the country's economy and to the improvement of its social welfare.
One's chances of thriving in Uganda's constantly shifting professional environment can be improved by developing an appreciation for the country's diverse cultural landscape and becoming familiar with the intricate legislative framework that governs the country.
Pained by financial indecision? Want to invest with Adam?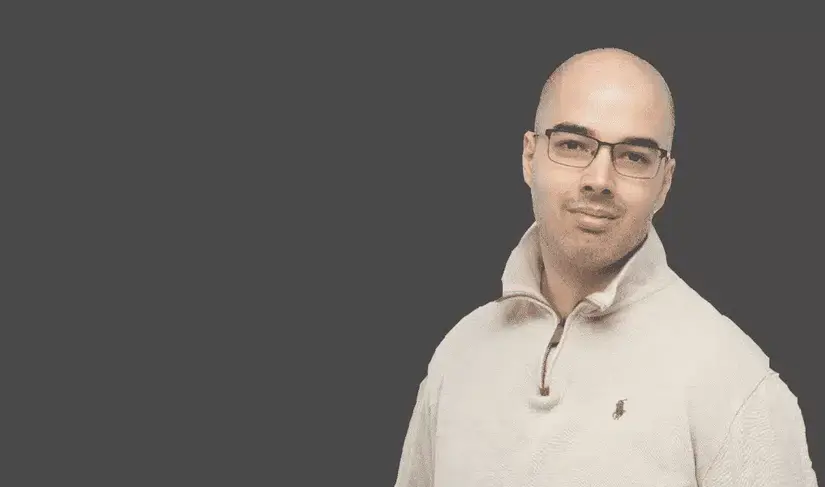 Adam is an internationally recognised author on financial matters, with over 668.8 million answer views on Quora.com, a widely sold book on Amazon, and a contributor on Forbes.