Living in Costa Rica may seem like a dream come true to many people who have chosen to make their homes outside of the United States.
Residents are able to spend their weekdays in the cool, lush jungles and their weekends tanning on the beach because of the availability of driving and public transit choices.
However, what are the genuine benefits and drawbacks associated with residing in the nation known as "Pura Vida" (which literally translates to "pure life")?
This expat guide will provide you with the information you want to live a happy and fulfilling life in Costa Rica.
To help you avoid making a significant gaffe, we will go over some of the most pragmatic aspects of cultural norms and taboos.
This is done with the goal of preventing you from making a mistake that might have serious consequences.
The local Ticos like to avoid conflict as much as possible. Therefore this is an essential aspect of their culture that you should bear in mind. People will get a very negative impression of you if you raise your voice in public or argue with others.
If you want to invest as an expat or high-net-worth individual, which is what I specialize in, you can email me (advice@adamfayed.com) or use WhatsApp (+44-7393-450-837).
Quality Of Life In Costa Rica
Costa Rica is a great destination for retirees, students, and families wishing to improve their standard of living. You can find the best places in Costa Rica for expats here.
The World Economic Forum even ranks Costa Rica as a "highly developed" nation. The survey says the nation has a good quality of life because to its stunning coastlines, lush forests, robust democracy, and well-educated populace.
Because of its commitment to environmental preservation, the Happy Planet Index also ranks Costa Rica as the world's happiest nation.
With an overall score of 62.1 on the Index, Costa Rica is ranked first out of 152 countries. Life expectancy is little over 80, and the nation is considered to be in the seventh tier of well-being. According to the Happy Planet Index, it also has a little carbon impact.
Advantages And Disadvantages Of Living In Costa Rica
Every advantage of living in Costa Rica might also be a disadvantage, and vice versa. The term Pura Vida, which translates literally to "the Pure Life," represents the relaxed way of life in Costa Rica.
Both native Costa Ricans and foreigners are fond of saying "Maana" (tomorrow) when there is work to be done.
This laid-back atmosphere is often touted as a perk of life in Costa Rica, but it quickly becomes tiresome.
Typical procedures like setting up WiFi or restoring electricity after an outage might take days or weeks, which can be a major inconvenience for expats.
It's also not uncommon for things to disappear in the mail, and it may take many attempts to reach a repairman before someone shows up.
Advantages Of Living In Costa Rica
Costa Rica is, without a doubt, a very gorgeous nation. This nation offers a wide variety of attractions to offer tourists, from relaxing on the beach to hiking in the highlands and swimming in waterfall pools.
The average annual temperature in Costa Rica is about 27 degrees Celsius (70 degrees Fahrenheit), making it a tropical nation. This is the perfect place to visit seasonally or permanently if you're looking to get away from the winter back home.
The rate of crime is rather low. Expat women traveling alone may feel comfortable in Costa Rica, while common sense precautions should still be taken.
When considering where to retire overseas, Costa Rica should be high on your list. This is because the nation offers a variety of visas to visitors, allowing them to stay even if they don't have a job lined up. However, you'll need to provide confirmation of a pension or sufficient funds.
Expat communities may be found in almost every area of the nation. Anyone from outside the country may settle here without worrying about being abandoned.
Disadvantages Of Living In Costa Rica
The country's verdant landscape is home to an equally diverse array of animals. Despite the apparent benefit, expats should be on the lookout for aggressive monkeys who may attempt to steal valuables such as cell phones, wallets, and even eyeglasses.
Scorpions and snakes are also frequent visitors to homes, footwear, and even sleeping quarters. Careful footing and a can of insect spray are necessities for expats in this area.
In addition to its appeal as a home for international transplants, Costa Rica has become a major tourism hotspot. Foreigners may find more work in the nation thanks to the growth of the tourism industry, but visitors will find higher prices and more people than they bargained for.
Pickpockets are a problem, yet overall crime is minimal in this nation. When you purchase a home for seasonal usage, you run the risk of having it broken into or having little items stolen while you're gone for many months.
Despite the country's compact size, poor infrastructure (including a dearth of large airports) may make frequent cross-country travel a challenge. Consider relocating from that little beach village to one of the main cities if you anticipate regular visits from friends and family.
At times, the heat and humidity might be too much to bear. It's likely that expats may want to take a refreshing shower more than once every day.
It rains heavily and often floods in this nation.
Is It Safe To Live In Costa Rica?
Costa Rica, the safest country in Central and South America, is ranked 39th on the Global Peace Index.
Its citizens are generally content, and the government is quite stable, making it stand out from other countries in the area.
Petty crime and muggings sometimes occur, but they mostly target negligent visitors in busy locations or those who leave their valuables out in plain sight in their cars or on the beach.
Also, it's definitely a good idea to leave your precious jewelry at home and not wear anything too ostentatious.
You should also be mindful of the various ecological risks present in Costa Rica, in addition to the criminal ones.
It is a nation prone to natural disasters, such as earthquakes, volcanic eruptions, and deadly rip currents along its coastlines.
With 6% of the world's biodiversity, Costa Rica is home to several potentially lethal creatures including snakes, crocodiles, and deadly insects.
Malaria and dengue fever are two examples of mosquito-borne diseases that are common in particular parts of the nation.
How Welcoming Is The Costa Rican Culture To Expats?
The people of Costa Rica have been greeting tourists and other international visitors for decades.
It's hardly surprising, given how dependent their economy is on outside investment.
Also on the list of potential happiest countries is Costa Rica.
As a result, the average Costa Rican has a greater quality of life and longer lifespan than their British or American counterparts.
The icing on the cake is that your new home is one of the world's greenest nations. The United States produces three times as much carbon dioxide as Costa Rica.
With a GDP of $61.52 billion in 2022, Costa Rica has shown itself to be a prosperous and desirable place to live for individuals from all walks of life.
In terms of LGBTQ rights, the nation is likewise well ahead of the rest of the world.
In May of 2020, it will become the first Latin American nation to legalize homosexual marriage.
Costa Rica is a nation in Central America, although not everyone there speaks English.
Learning Spanish will make your time in Costa Rica more pleasurable, despite the fact that it has the second highest English proficiency in Latin America.
Banking In Costa Rica
Costa Rica has state-owned and commercial banks. This difference helps when opening a bank account. You must visit the bank and produce a lot of paperwork to create an account in Costa Rica.
Permanent expats utilize private banks. They recruit English-speaking employees and provide excellent customer service. However, you must wait before creating an account. The in-person procedure requires a lot of documentation, including verification of residence, income, and identification.
Non-residents may open state-owned bank accounts. Even if you don't intend to work while you're there, you should open a bank account. This assistance helps pay for necessities like rent, food, and utilities. Online transactions need just a passport and phone number.
State-owned banks have more ATMs than commercial banks. Two major state-owned banks in Costa Rica are Banco Popular and Banco de Costa Rica. BCT, Imrosa, and BAC San Jose are among the best banks in Costa Rica.
Apply for a debit or credit card as soon as you move in. If you wait, your home card may incur high exchange fees. Transferring money to a travel card like Payoneer or TransferWise while you wait will prevent this.
Cost Of Living In Costa Rica
You should know that Costa Rica is one of the most expensive countries in Central America if you're thinking about moving there. If you're thinking about making the move, this is essential knowledge to have.
You shouldn't let it dampen your spirits since, all things considered, your expenses will almost certainly be reduced. But from a financial standpoint, you should go here with caution.
The cost of living in Costa Rica, such as rent and food, may add up quickly, so it's important to have a good idea of what you can expect to spend each month.
Having a fair budget will be a tremendous help in the initial phases of settling in, which are not always easy. The yearly rent in San Jose is over double that in Cartago, as an example of the price differences that might be expected across cities.
Taxes In Costa Rica
If you lived in Costa Rica for at least six months during the tax year, you must pay taxes there. Tax year starts October 1 and ends September 30.
Costa Rica does not tax foreign income. Your paycheck will deduct a part of this if you work. You don't need to file tax returns since the government sends your social security and income taxes regularly. Self-employed people must prepare and submit tax returns.
Even if you are living in Costa Rica, you may have to pay taxes in your home country. Contact a foreign tax agent to stay legal.
Cost Of Rent In Costa Rica
After moving to Costa Rica, certain annoyances, like rent, will accompany you. It will still be your biggest expense, sorry. If you live in the correct area and residence, your rent may be comparable to several medium-sized US cities.
There are several properties in Costa Rica, depending on where you live. Most places provide everything from basic apartments in shared households to luxurious estates with indoor and outdoor pools and exercise areas.
Your rent will depend on whether you reside near the beach or in the mountains, one of Costa Rica's most crucial factors. Most expats leave highland communities like Artenas for seaside cities with cheaper two-bedroom apartment rents. Many factors explain this pattern.
One-bedroom private apartments rent about $400 a month in most parts of Costa Rica. Often happens. Living in a sharehouse may cut your monthly rent in half. Sit down and write down your goals before selecting how to explore your new country on a budget.
The information presented here is only the tip of the iceberg, but your answers to the following questions will help you choose a Costa Rican hotel and location.
Expats choose Costa Rica. Competing with those who want good real estate is one of the biggest challenges. It's tempting to sign a contract before visiting Costa Rica, but rental scams are common there.
Finding a new home is easier on the ground, but it may test your patience. Avoid internet real estate sites and call local realtors. Browse local advertising or meet neighbors.
Costa Rican property searching is best in June–August. The country is best visited now. Shoulder season, when there are less travelers, may provide greater deals. A one-year lease may save you money on rent.
Avoid the internet and find your dream home on foot. After deciding where to live, book a few weeks at a Costa Rica Airbnb. This confidence will make locating a new home easier.
Cost Of Public Transportation In Costa Rica
Expats may struggle to navigate their hometown, much alone the country. Even Spanish-speaking locals may struggle with the public transit system's unpredictability.
San Jose has multiple bus systems. Each is handled by a distinct organization, which might make things confusing or cause you to drive far between stations. You'll learn to balance your life's good and terrible. Buses are cheap, and they let you escape bad roads and city traffic.
Taxis are easier to locate and provide more structure, but they cost more. The price is worth it for regular cross-town commuters.
Many expats prefer walking-friendly neighborhoods. Whether in urban or beachside areas. You may walk and avoid the issue.
You may travel between cities by bus or train. The San Jose bus terminal connects to Guatemala and Nicaragua. Flying over Costa Rica is fastest. Domestic flights are cheap yet primarily service tourist destinations.
Cost Of Food In Costa Rica
Costa Rica's food is heavily inspired by nature. Consumption here is 100% agricultural. Many jungle farms grow a variety of fresh vegetables. The Pacific Ocean and Caribbean Sea provide your local eateries and markets with fresh fish.
Costa Rican rice and beans, stews, and meat patties are Caribbean-inspired. Many neighborhoods have fruit trees. Food is omnipresent.
Due to the abundance of Western-style restaurants in Costa Rica, you will have to fight the impulse to consume home-cooked food. To sample the local food, which blends European, African, and Caribbean tastes, eat where the locals do.
Sodas and marisquerias are popular "restaurants" in this region. Sodas outside local residences sell casados (meat and veggies) for up to six dollars. Instead of sodas, visit marisquerias if you love seafood. Except for the seafood-focused second choice, they're interchangeable. Arroz with mariscos—shellfish and rice—costs $9.
Costa Rica has several large food stores for your daily shopping needs. Local chains Auto Mercado and PriceSmart are well-known. The neighborhood's Costco is PriceSmart. If you wish to feel at home in your new area, visit the Ferias del Agricultor (farmer's market) every Friday, Saturday, and Sunday.
Cost Of Drinking In Costa Rica
In developed cities and beach villages, Costa Rican tap water is safe to drink. In remote or poor areas, boil the water before refilling your reusable bottle. This eliminates waterborne bacteria.
A 1750-milliliter bottle of water costs $1.70 at stores, while a 24-pack costs $14.
Most Costa Rican supermarkets, convenience stores, and liquor stores sell alcohol. Tourist destinations have higher alcohol prices than rural ones. During happy hour, a pint of beer at a local bar costs around $2. Imperial, a local beer brand, sells six-packs for $8–$10.
Costa Rica taxes alcohol heavily. Spirits are cheaper in duty-free stores. Huge reductions let you enjoy a pina colada guilt-free. Vodka costs $30 at a supermarket store and $20 at a duty-free retailer.
Cost Of Schooling In Costa Rica
Costa Rica's education system ranks well in Latin America. Public and private schools must follow a government-created curriculum. This program emphasizes preschool education.
Education expenditure overtook military costs after the 1948 civil war. Public education is free and respected worldwide.
However, without Spanish skills, students may struggle to communicate. This prevents many immigrants from attending public schools. Immigrants need a resident visa to attend free public schools.
Costa Rica has several top private schools. Private schools concentrate on English and have fewer courses. Foreigners without residency permits may enroll their children in private schools more easily.
Private schools charge $1,500–$3,000 each semester.
Cost Of Healthcare In Costa Rica
Foreign retirees choose Costa Rica for its high-quality medical treatment. Costa Rica's mountainous interior and white-sand beaches hide some of Latin America's most modern medical facilities.
If you move to Costa Rica, you may enroll in the CCSS, the country's universal healthcare system. If you live and work in Costa Rica, you must pay system payments to get public hospital and prescription drug subsidies.
Even without a home, the CCSS may help in a crisis.
The public system has served Costa Rica well, although demand occasionally exceeds supply. Many foreigners and locals mix public and private medical care. The private system provides faster, higher-quality care and more English-speaking doctors. The private system is cheaper than in other nations.
Cost Of Visas In Costa Rica
Costa Rica has lax tourist visa regulations. Costa Ricans may stay for 90 days without a visa from a wide range of countries. USA, UK, Australia, Spain, and South Korea. However, this just scratches the surface.
If your country is not on the list, it may be on a second list that allows visitors to stay in Costa Rica for 30 days without a visa. Travelers may reset their clocks by travelling into Nicaragua or Panama. This isn't a long-term choice, and you won't be able to work. Digital nomads work online.
Those who want to start over in Costa Rica and work and live there have many visa alternatives. The country has made it easier to move in hopes of increasing permanent residents and investment.
How to retire in Costa Rica? Retirees have two main immigration options: Pensionado and Rentista. The first option requires a permanent $1,000-per-month pension. You can't work even if you own enterprises in the country.
Applicants for the Rentisa Program must have earned at least $2500 per month for 24 months. You may also deposit $60,000 in a Costa Rican bank. Rentista visa applicants with 401(k), SIPP, or Superannuation accounts—not pensions—are given precedence.
The Inversionista Program concludes. People with a lot of money to invest in the community may pick this choice. Consider buying a $150,000-plus house.
Costa Rica offers basic work visas. An expat must show a strong tie to a local firm that will sponsor their visa application to convince immigration officials that a native employee isn't eligible.
What Are The Immigration Requirements For Costa Rica?
Leaving the United States or Canada for Costa Rica? Tourist visas are not required for nationals of the United States or Canada to visit Costa Rica. However, they'll need to show that they have transportation out of the country within 90 days (such as a round-trip ticket).
There are a number of visa possibilities for those interested in settling in Costa Rica for the long haul, such as the Rentista Program (tenant) and the Pensionado Program (pensioner).
To be eligible for the well-liked Pensionado Program, entrants must show that they are receiving at least $1,000 per month in pension payments.
Either a $60,000 deposit into a bank in Costa Rica or an evidence of a monthly income of $2,500 for at least two years is necessary to qualify for the Rentista Program.
The Inversionista requires an investor to put down at least $US 200,000 in real estate, stocks, or businesses. This include purchasing real estate or starting a company in Costa Rica.
The Costa Rican Embassy in Washington, DC maintains up-to-date information on the criteria for temporary residence in Costa Rica.
No longer must residents of Costa Rica be on a tourist visa or leave the country and reenter in order to extend their stay beyond the first 90 days.
Digital nomad visas, which would allow foreign people to lawfully stay in the country for a year provided they generate their money remotely and overseas, will be introduced in 2021 but authorized in 2020.
In the near future, Costa Rica will begin issuing digital nomad visas; interested parties should monitor the country's immigration website for updates. This makes a move to Costa Rica much more feasible for telecommuters.
If you want to apply for a digital nomad visa, you'll need to prove that you can support yourself financially on at least $3,000 per month, or $5,000 with a family. With this visa, you may avoid paying income tax, establish a bank account in the host nation, and use your existing driver's license.
The visa's initial validity period is 12 months, with a 12-month extension possible. You'll also have to get yourself covered by medical insurance. Prepare the necessary documents such as bank statements, your birth certificate, and a copy of your criminal record, before you relocate internationally if you want to apply for residence in Costa Rica.
Pained by financial indecision? Want to invest with Adam?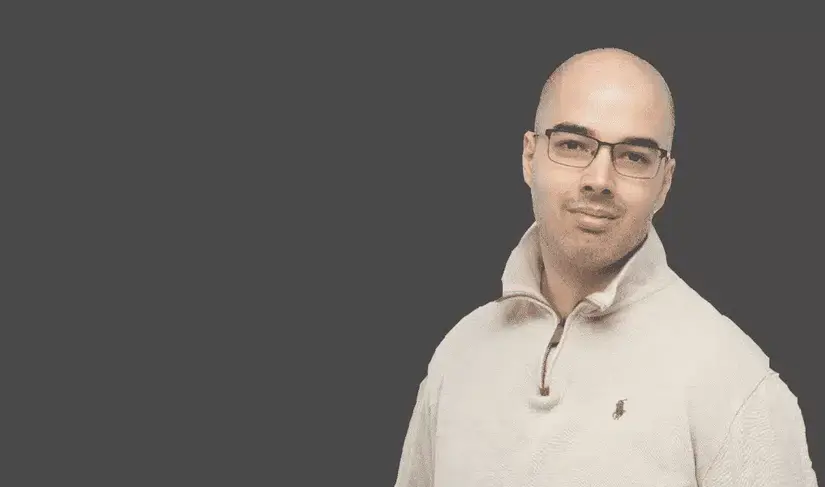 Adam is an internationally recognised author on financial matters, with over 668.8 million answer views on Quora.com, a widely sold book on Amazon, and a contributor on Forbes.