Expat jobs in Qatar. That will be today's topic.
If you want to invest as an expat or high-net-worth individual, which is what i specialize in, you can email me (advice@adamfayed.com) or use WhatsApp (+44-7393-450-837).
Introduction
Qatar is an excellent destination for working abroad, known for its luxurious lifestyle and strong economy.
Qatar might be perfect for you if you consider advancing your career overseas.
Here are some of the essential reasons to consider a job in Qatar:
High Standard of Living:
Qatar offers a high quality of life with modern infrastructure, excellent healthcare, education, and transportation systems.
While the cost of living is relatively high, the benefit of tax-free salaries allows you to maintain a comfortable lifestyle.
Qatar is a secure country with low crime rates and political stability.
Its strategic location offers easy travel to major cities in Asia, Europe, and North America.
Booming Economy and Job Market:
Qatar boasts one of the world's fastest-growing economies, primarily due to its abundant natural resources like oil and gas.
Recent investments have led to job opportunities in various sectors, including infrastructure, tourism, and technology.
In 2021, Qatar is expected to see an 11% growth in job vacancies.
The government actively diversifies the economy, creating finance, healthcare, education, construction, and hospitality opportunities.
The job market is stable, with strong labor laws protecting workers' rights.
The country also ensures health insurance, paid leave, and end-of-service gratuity benefits.
Tax-Free Income:
Working in Qatar comes with the significant advantage of tax-free income.
Unlike many other countries, Qatar does not impose income tax on its residents, allowing you to keep all your earnings.
Employers often provide generous benefits, including housing and transportation allowances, further boosting your financial well-being.
Cultural Diversity and Experiences:
Qatar is a melting pot of cultures, welcoming people worldwide.
Even though Arabic is the official language, English is widely spoken, making communication and integration easy for expats.
Qatar values its heritage, offering opportunities to learn about and experience its culture through events like:
– The International Food Festival
– Qatar National Day celebrations
– The Doha Jewellery and Watches Exhibition
Career Growth Opportunities:
Qatar prioritizes education and skill development, offering professionals numerous career advancement opportunities.
Top employers provide training, mentorship, and personal and professional growth resources.
The country hosts universities and research institutions, granting access to cutting-edge research and expertise.
Qatar is committed to helping you achieve your career goals.
Based on these factors, Qatar is an excellent destination for expats seeking a lucrative job.
However, most people need more information to land a good expat job in Qatar.
That's why I wanted to cover all the relevant details regarding how to get a job as an expat in Qatar.
Without any delay, let us get to the topic, i.e., "Expat Jobs in Qatar."
Employment Scenario
The current unemployment rate in Qatar stands at an impressively low 0.1%, giving it abundant job opportunities.
The country's robust economy contributes significantly to this favorable job market.
Qatar's primary industry is oil and gas, presenting lucrative prospects for job seekers.
Manufacturing, finance, insurance, and real estate are also prominent in its economic landscape.
Vacancies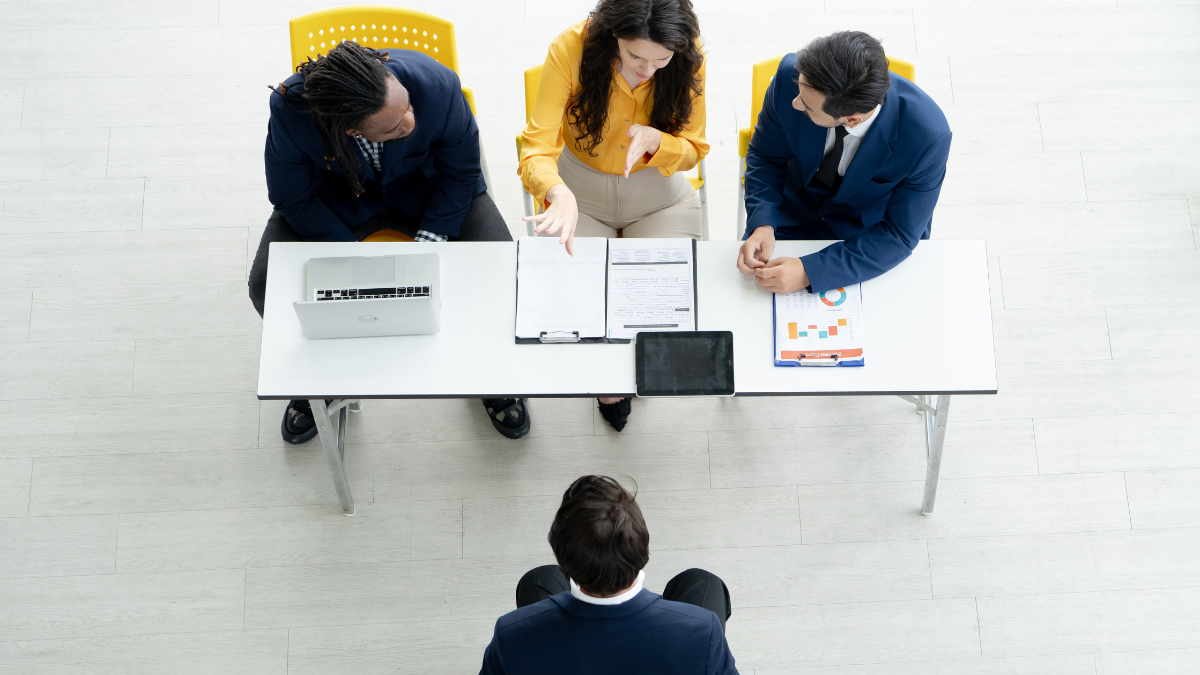 Building and construction were vital sectors, especially during Qatar's 2022 FIFA World Cup.
However, a slowdown is anticipated in this industry after the event.
Qatar hosts numerous multinational corporations like:
– Shell
– ExxonMobil
– BNP Paribas
– HSBC
– Standard Chartered, and so on.
Alongside those are prominent local companies like Qatar Petroleum, Woqod, Qatar Steel, Msheireb, etc.
Job vacancies in Qatar are abundant, notably in the thriving construction industry due to Qatar's ambitious 2030 vision projects.
The hospitality and tourism sectors show remarkable growth potential.
This is because the government aims to diversify income sources beyond oil.
This government plans on achieving this through substantial investments in infrastructure projects.
Consequently, hotels and restaurants are in a constant state of recruitment.
Qatar offers competitive salaries, attracting expatriates seeking employment opportunities.
The average salary in Qatar hovers around QAR13,000/month, with considerable variation.
This is regardless of the average low minimum wage of QAR750/month.
Salaries can range from as low as QAR1,200/month to as high as QAR90,000/month, depending on the job position.
Employment Environment
The work culture in Qatar reflects its diverse expat population, creating a dynamic and tolerant environment.
However, the country's Muslim traditions contribute to a conservative working style characterized by hierarchy and patriarchy.
Building strong personal relationships is crucial for business success in Qatar.
Knowing some Arabic can be advantageous alongside English, the primary business language.
Regulations
Qatar has established labor laws to safeguard employees' rights, including work hours and overtime pay limitations.
Termination of employment without cause necessitates an End of Service Benefit payment.
Private health insurance is mandatory for foreign employees.
Employees are entitled to indemnity pay at the end of their contracts and annual leave and sick leave benefits.
Additionally, many foreign employees receive extra benefits depending on their contracts.
Examples include return flights home, housing allowances, children's education, and company cars.
Working in Qatar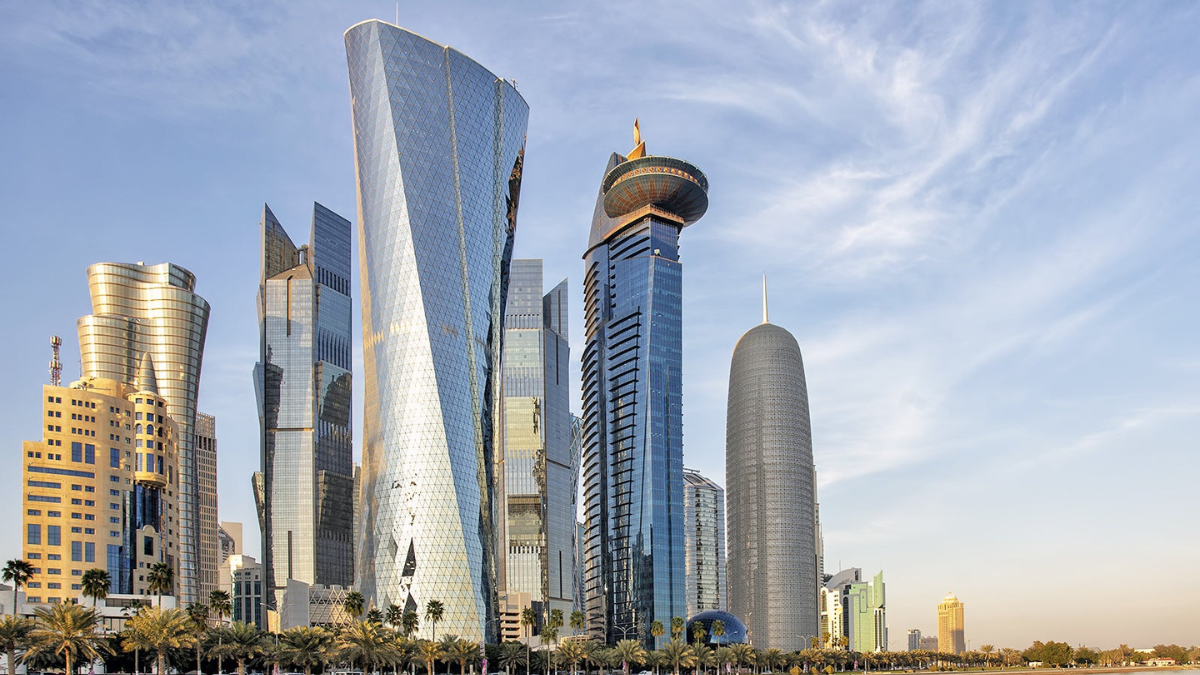 If you're considering working in Qatar, there are some steps and criteria you'll need to meet.
Although they might be slightly complex, they are generally not overly challenging.
To work in Qatar as a foreigner, you must obtain a residency permit, which requires sponsorship from an employer.
The employer will provide a temporary visa to enter the country and then handle the necessary paperwork after the arrival of the employee.
If you've received a job offer, your employer converts your temporary visa into a residence permit.
The employer usually takes care of this process within two to four weeks.
These residence permits also allow you to bring your family to Qatar, but your employer must renew them annually.
Proficiency in English is crucial for employment in Qatar, as it is the primary language used in business.
Additionally, having some knowledge of Arabic can be beneficial.
Most companies in Qatar generally require candidates to hold a university degree.
However, specialized professions like lawyers, doctors, and teachers may need specific professional qualifications related to their roles.
Qualification documents must be notarized by the Ministry of External Affairs and attested by the Qatar Embassy in your home country.
You will also need to provide a detailed letter from your university or educational institution confirming your qualifications.
Qatar does not impose personal income tax, so you won't need a tax number to work there.
Foreigners cannot access local pension schemes, so you will not receive a social security number.
In addition to the above, you may encounter a few other requirements when seeking employment in Qatar.
For instance, you may need to undergo a medical check.
Sometimes, a criminal record check may be necessary, particularly for government positions or licensed professions.
Finding a Job
Now that you understand the prerequisites for working in Qatar, it's time to embark on your job search.
Searching for employment in Qatar is similar to the process in other countries, and online resources can be beneficial.
Recruitment Agencies in Qatar:
If you have a few years of work experience, consider working with a recruitment agency in Qatar.
These agencies vary from local firms to international giants.
Adecco, Robert Half, Michael Page, and Hays are reputable international agencies.
Locally, you can explore options like QHR, Al Noof, Bayt, Work Circle, and Gulfaar.
Job Fairs and Networking:
Building a solid network is crucial for finding a job in Qatar, as it is worldwide.
Attend job fairs and networking events, often organized by recruitment agencies and universities nationwide.
Qatari Newspapers:
Surprisingly, newspapers can be a valuable resource for job seekers in Qatar.
Check the classified sections of newspapers like the Gulf Times and Qatar Tribune.
Online Job Search:
Like in other countries, job searching in 21st-century Qatar primarily happens online.
Creating a strong LinkedIn profile and keeping an eye on job listings is essential.
Additionally, explore online job banks such as Monster Gulf and Gulf Talent.
Consider checking the career pages of companies you're interested in.
This is useful as many major organizations advertise job openings directly on their websites.
Self-Employment and Freelancing:
Especially for expats, freelancing is not common in Qatar due to the requirement for a residency visa sponsored by an employer.
Traineeships, Internships, and Volunteering:
If full-time work isn't your preference, you can explore internship or volunteering opportunities in Qatar.
Some large companies in Qatar offer internships, often limited to Qatari residents.
Volunteering opportunities exist as well.
Some organizations to consider are the Ajyal Youth Film Festival, Qatar Animal Welfare Society, Qatar Charity, and more.
Applying for a Job in Qatar
Once you've identified job opportunities, you can initiate the application process.
This generally follows a pattern similar to that in other countries, such as:
– Submitting your CV and cover letter.
– You may undergo a telephone interview followed by an in-person interview.
– If successful, you'll receive a job offer and need to negotiate contract details.
– The entire process usually takes around four weeks, but it can extend to up to two months.
– Prepare your CV by including your contact information, professional experience, education, language skills, and interests.
– Keep your CV straightforward and concise.
– Craft a cover letter to accompany your application.
Before attending interviews, prepare culturally appropriate attire and behavior.
Research the company and its Qatar operations.
It's important to note that expats in Qatar are not entitled to unemployment benefits.
Therefore, you should be financially prepared during your job search.
Consider utilizing this time productively by enhancing your skills through courses or training programs.
Online platforms usually offer a wide range of courses, which range from SEO marketing to leadership.
When you secure your desired job in Qatar, ensure you and your employer align on your work visa requirements.
Be sure to complete any necessary criminal checks or health screenings.
In your initial days, handle essential paperwork and ensure your company arranges private health insurance.
Highest Paying Jobs in Qatar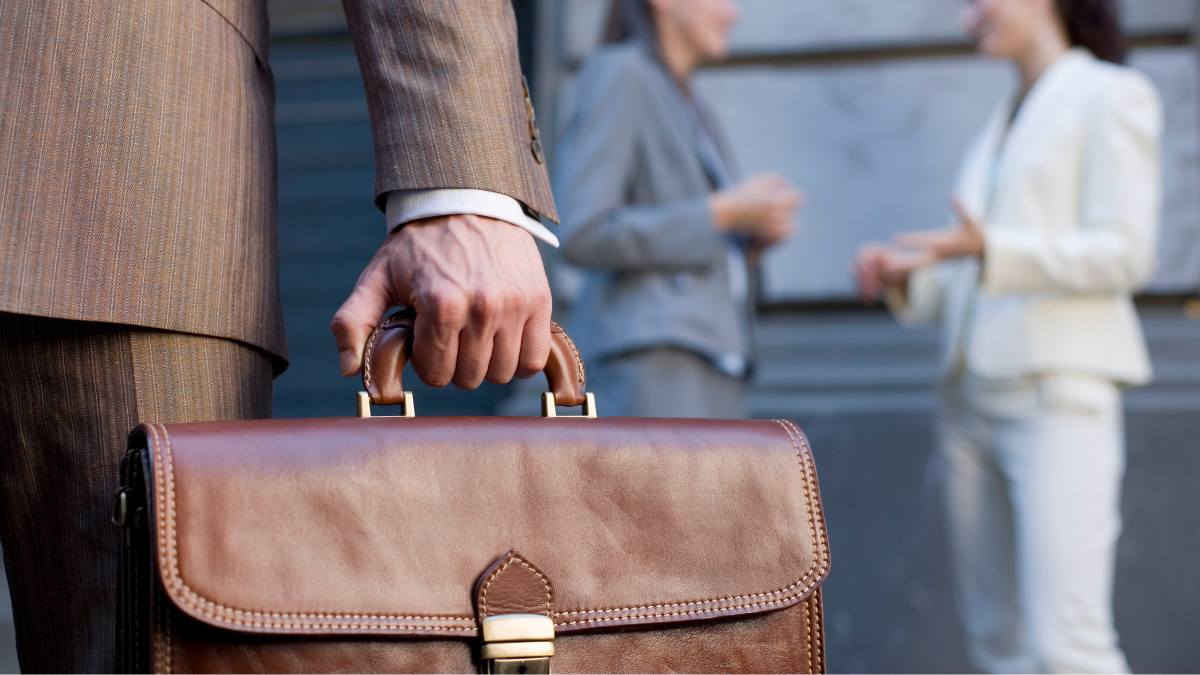 This extensive guide is designed to assist you in making informed decisions.
Especially if you're considering a career change or a student aspiring to secure a well-paying job upon graduation.
Now, let us discover:
– Highest-paying professions in Doha
– Most financially rewarding industries
– Top-paying jobs for recent graduates
– Educational qualifications necessary to qualify for them
Before delving into Qatar's highest-paying occupations, it's essential to establish what constitutes affluence in this city.
What income level is deemed prosperous in Qatar?
Qatar boasts a relatively modest cost of living, particularly compared to major metropolises like New York.
For instance, a family of four in Doha, Qatar, typically incurs monthly living expenses of approximately $3,000, excluding rental costs.
Meanwhile, a single individual typically faces monthly expenses of around $900, excluding rent.
Compared to New York, Doha is nearly 38 percent less expensive, with rental rates averaging approximately 50 percent lower.
The average income for a Doha-based employee is around QAR 15,000 per month (around $4,000).
This adds up to QAR 180,000 per year.
Considering these factors, someone earning more than QAR 200,000 per year would likely enjoy a comfortable standard of living in Qatar.
Now, which professions yield annual earnings surpassing QAR 200,000?
Among the highest-paying careers in Qatar, the foremost position is held by general surgeons.
General surgeons in Doha command an average salary range of QAR 25,000 to QAR 35,000 monthly.
This is equivalent to QAR 300,000 to QAR 420,000 per year, which is around $80,000 to $115,000.
This is based on the average estimate, but a CEO can do something as high as QAR120,000 to QAR150,000 monthly.
That is if we are talking about the highest salary a person can earn in Qatar.
These dedicated professionals specialize in diagnosing medical conditions and performing surgical procedures on various vital organs.
Best Industries for Expats
It's undoubtedly beneficial for job seekers to identify the highest-paid position in Qatar.
Nonetheless, understanding Qatar's highest-paying industries holds equal significance.
Especially if you're uncertain about your desired career path.
Here are the highest-paying industries in Qatar and their associated job prospects:
— Healthcare
Qatar boasts the GCC's highest healthcare spending per capita, making the healthcare sector one of the city's most lucrative.
High demand for healthcare workers ensures quick hiring and substantial salaries for those with relevant qualifications.
— Information Technology
Qatar's information technology industry is thriving, with an estimated worth of around $4.4 billion.
This makes it one of the highest-paying sectors in Qatar.
The IT sector assures promising job prospects for tech-savvy individuals with technology or computer science backgrounds.
— Engineering
The engineering industry faced setbacks due to the COVID-19 pandemic.
It is rapidly recovering and remains among Doha's highest-paying fields.
Job opportunities in Qatar's engineering sector appear promising, especially as postponed projects are resumed.
This has resulted in a heightened demand for engineers.
— Marketing
Qatar offers abundant marketing, sales, and business administration roles.
Especially with the growing importance of digital marketing.
Consequently, high-paying marketing positions can be found in this particular sector.
The outlook for Qatar's marketing, sales, and business administration careers is optimistic.
This includes positions like management, supervision, and entry-level and intermediate roles with above-average salaries.
— Finance
Qatar is experiencing a high demand for finance professionals as businesses establish or relocate.
This necessitates financial experts to manage funds and make prudent investment decisions.
The businesses in Doha ensure ample opportunities in the finance sector, making the job prospects favorable.
High-Paying Jobs in Qatar
Given below are the salaries provided for some of the highest-paying positions in Qatar.
Most salary ranges have been mentioned for the jobs in Doha, the capital.
The salary range may differ based on location, experience, and other factors.
— CEO
Chief Executive Officers in Qatar are said to draw the highest salaries in Qatar, averaging between QAR 1.2 million to QAR 1.5 million per year.
This will differ based on specific aspects such as additional compensation, experience level, location, etc.
Additionally, CEOs of multinational companies are expected to have higher salaries than local companies.
— Surgeon
A Surgeon usually makes QAR 80,000 to QAR 100,000 (approx.) per month in Qatar.
While writing this, the monthly salary of an Oral and Maxillofacial Surgeon was between QAR 115,000 and QAR 125,000 per month.
— Physician
The average salary for a General Physician is around QAR 400,000 per year.
— Medical Doctor
The average salary range for a Doctor (with a degree) in Qatar is around QAR 350,000 annually.
— IT Consultant
IT Consultants in Qatar are able to earn an average salary of around QAR 55,000 per month.
This actual range could be as low as QAR 34,000 or reach as high as QAR 200,000.
— IT Manager
The average salary for an IT Manager is around QAR 13,000 to QAR 40,000 per month.
— Information Security Specialist
The approximate salary for an Information Security Specialist is around QAR 200,000 per year.
— Project Engineer
Project Engineers in Qatar make an average salary of QAR 13,000 to QAR 45,000 per month.
Based on experience, it can go up to as high as QAR 70,000 per month.
— Civil Engineer
Qatar Civil Engineers can expect around QAR 20,000 to QAR 30,000 per month.
— Mechanical Engineer
The pay range for a Mechanical Engineer in Qatar can be around QAR 15,000 to QAR 50,000 per month.
— Business Development Manager
Business Development Managers in Qatar are able to earn an average salary of around QAR 40,000 per month.
This salary range could be as low as QAR 15,000 or as high as QAR 75,000.
— Sales Manager
A Sales Manager in Qatar can expect an average salary between QAR 20,000 and QAR 65,000.
— Sales Supervisor
The usual salary range for a Sales Supervisor in Qatar can be around QAR 20,000 to QAR 40,000.
However, with exceptional skills, one can expect a higher average salary ranging up to QAR 100,000 per month.
— Finance Manager
Finance Managers in Qatar can expect a monthly salary ranging between QAR 30,000 to QAR 70,000.
As mentioned by most professionals in this field, the typical average was QAR 50,000 per month.
— Bank Branch Manager
The average monthly salary of a Bank's branch manager was between QAR 15,000 and QAR 45,000, while QAR 30,000 is the most common average.
— Lawyer
Lawyers in Qatar are also expected to earn salaries similar to bank managers, i.e., QAR 15,000 to QAR 45,000.
The most recorded average salary was said to be around QAR 350,000 per year.
Bottom Line
Expats cannot access unemployment benefits, so it's essential to be financially self-sufficient during your job search in Qatar.
However, this doesn't imply that you can't make productive use of your time while searching for employment.
You can enhance your language proficiency by enrolling in English or Arabic courses.
Additionally, consider honing skills that are pertinent to your desired job.
Such skills include gaining expertise in SEO marketing, mastering the Adobe Creative Suite, or developing leadership abilities.
Numerous online courses are readily accessible to explore such learning opportunities.
Once you've successfully secured your ideal job in Qatar, it's crucial to ready yourself for your new position.
It's essential to ensure compliance with your employer regarding your work visa.
Do not overlook any mandatory criminal background checks or health assessments.
During your initial days on the job, completing all required documentation is essential.
You must also confirm that your company arranges for your private health insurance coverage.
That being said, I strongly hope that the information presented within this article was helpful to you in finding relevant information.
If you are an expat living overseas and require wealth management services from an expert, then you are in the right place.
I have helped numerous expats and high-net-worth individuals achieve financial freedom through my top-notch investment solutions.
Feel free to contact me to find out whether you can benefit from the best-in-class solutions I offer.
Pained by financial indecision? Want to invest with Adam?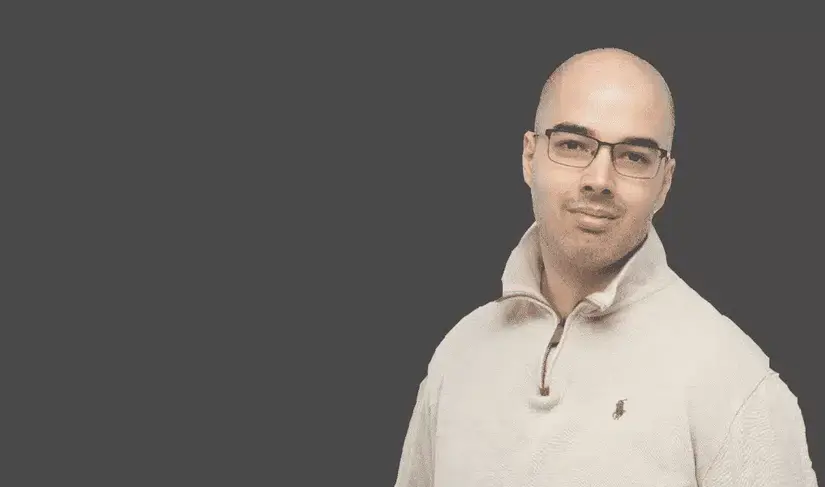 Adam is an internationally recognised author on financial matters, with over 694.5 million answer views on Quora.com, a widely sold book on Amazon, and a contributor on Forbes.