Five best wealth management banks in Singapore part 2 – Part one is here.
Reasons why Singapore banks are a good option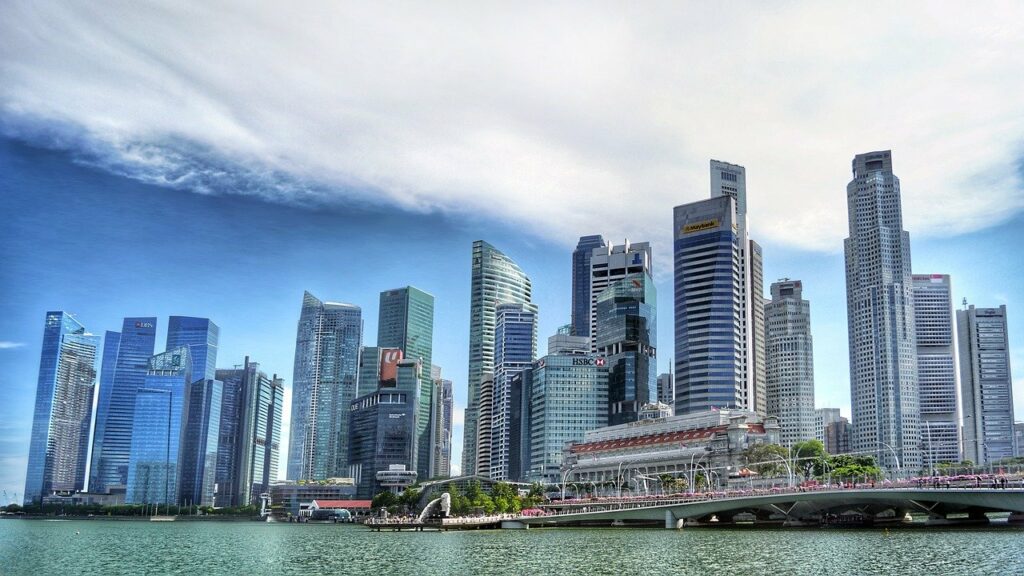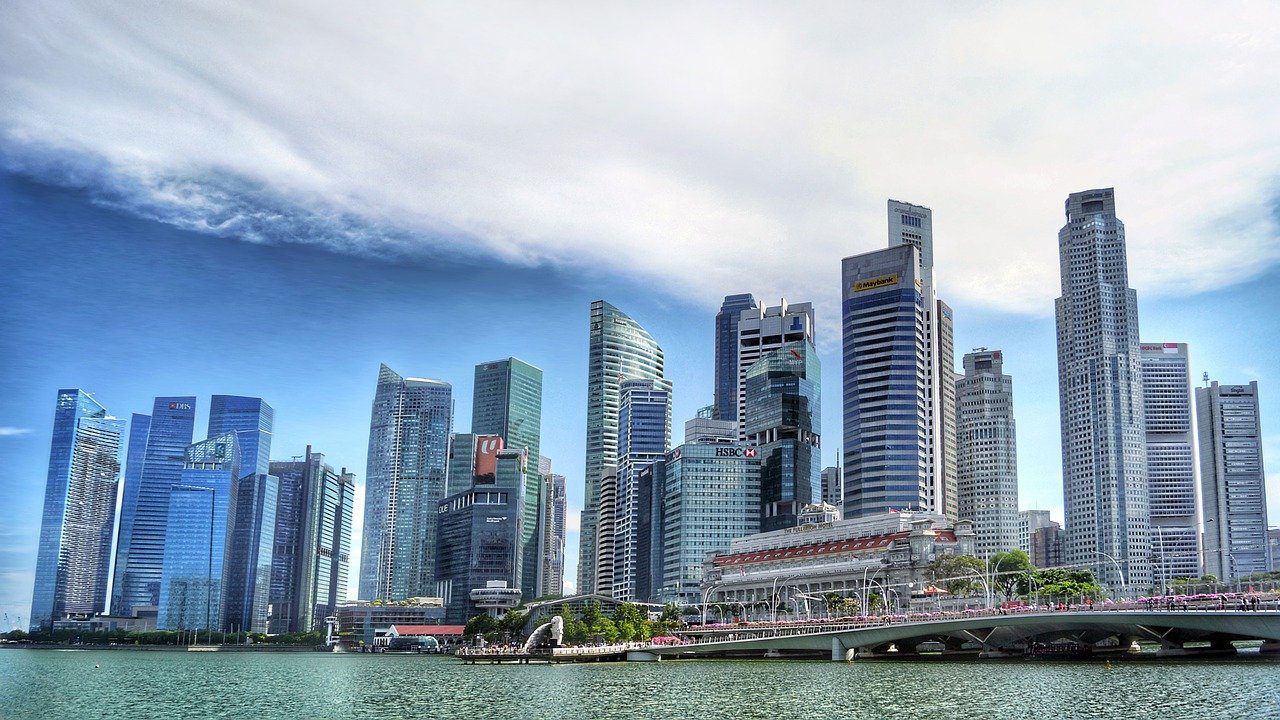 The late 2000s saw an unprecedented number of bank closures and bank failures around the world. According to data published by the Federal Deposit Insurance Corporation, about 160 banks have closed since the beginning of October 2002 in the US alone.
Reliable numbers are unfortunately not available to the rest of the world. In this context, it would be great to introduce banking in Singapore. Below you can find a list of main reasons why banking in Singapore is a global and desirable option for the rest of the world.
1. A new direction for private wealth management
It is interesting to note that the share of the island nation of Singapore accounts for about 5% of all world private wealth. As early as 2008, the New York Times reported that Singapore was fast becoming a top destination for wealth management. This is still far below what is run by Swiss banking institutions but is still a remarkable achievement given the fact that Singapore is arguably one of the newest players in the wealth management market.
Banking in Singapore has remained competitive and challenging over the past decade as the country has emerged as a strong competitor in the foreign investment market. Singapore is determined to become the premier destination in the Asian subcontinent for foreign investors and foreign businesses.
2. Banking security
Singapore banks are known as some of the safest in the world. In 2011, an annual survey conducted by Global Finance magazine ranked Singapore's DBS Bank in 19th place, followed by OCBC Bank (Overseas China Banking Corporation 100% owned by Singapore) in 25th place and United Overseas Bank (UOB) in 25th place. Ranked 26 well ahead of bigger, older players like JP Morgan Chase, Deutsche Bank, and Barclays as the safest banks in the world. These banks ranked 1st, 2nd, and 3rd in the same study for the Asian subcontinent.
Also of note is the fact that there has never been a bank failure in Singapore – NEVER! In its 43-year history, even when times were turbulent and chaos reigned in the world.
3. Banking secrecy
The secrecy maintained by Singaporean banks is another feature to look out for. Singapore has developed its bank secrecy laws over the past decade and now it allows tax information to be shared more freely between member countries. Bank secrecy in Singapore is mainly regulated by the Banking Law (Chapter 19) of Singapore.
The amendment to the law introduced a new Section 47 of the Banking Law, which allows banks in Singapore to exchange information for reasons such as willful tax evasion. At the same time, Singapore does not welcome any requests from private institutions or parties, requests must be made by government agencies and must be supported by reliable documentation of tax evasion.
4. Banking services
Singapore, as a country where English is the main language of doing business, is well supported by banking systems to meet the needs of individuals and businesses around the world. You will be able to access first-class banking services from the comfort of your home using internet and telephone banking services.
Accounts can be opened and maintained in a multi-currency form and are available for all major currencies. For those of you who want to hedge against a devaluation of the dollar, euro, or other major currencies, there are plenty of options available.
VISA/MasterCard debit cards are available for most bank accounts, making transactions around the world easier. Exchange controls are minimal for money transfers and repatriation to and from the country.
Later in this article, we will review the five best banks that offer wealth management services to its clients. Here they are:
United Overseas Bank (UOB)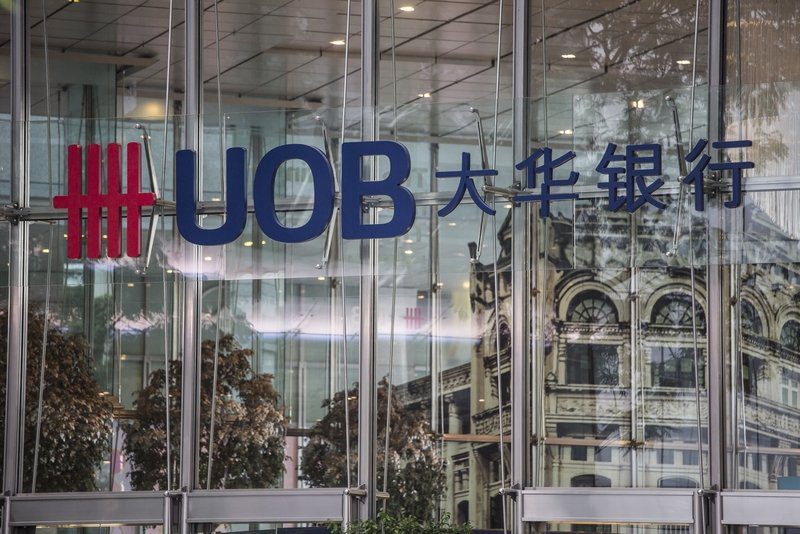 United Overseas Bank Limited is a Singapore-based multinational banking organization headquartered in Singapore with branches located in Singapore. most Southeast Asian countries. Founded in 1935 by Sarawakian businessman Wee Kheng Chang as United Chinese Bank (UCB, the Chinese name is the same), the bank was created together with a group of businessmen of Chinese origin. The bank is the third-largest bank in Southeast Asia in terms of total assets.
UOB provides commercial and corporate banking, personal financial services, private banking, and wealth management services, as well as corporate finance, venture capital, investment, and insurance services. It has 68 branches in Singapore and a network of over 500 offices in 19 countries and territories in Asia Pacific, Western Europe, and North America.
Key points:
Maintain a minimum AUM qualifying amount of SGD 100,000 (or foreign currency equivalent)
Priority Queues and Preferential Services at UOB Branches
Enjoy birthday privileges and a curated list of personalized offers and promotions.
Exclusive invitations to events, seminars and workshops all year round for you and your family
If you are looking for the fastest way to take advantage of the perks that banking has to offer, UOB Wealth Banking offers the lowest AUM minimum qualification of $100,000. Perks include having a dedicated public relations manager, wealth advisory services, priority queues, and preferential services at UOB offices around the island.
As a client of UOB Wealth Banking, you also receive invitations to exciting events, seminars, and workshops all year round. In addition to a carefully curated list of personalized offers, your birthday will be made even more special with your UOB Wealth Banking e-Card, which gives you exclusive birthday offers.
If you are already banking with UOB, the transition to UOB Wealth Banking will be smooth. You can still continue to use the UOB Mighty app to manage your finances.
Citibank Singapore Limited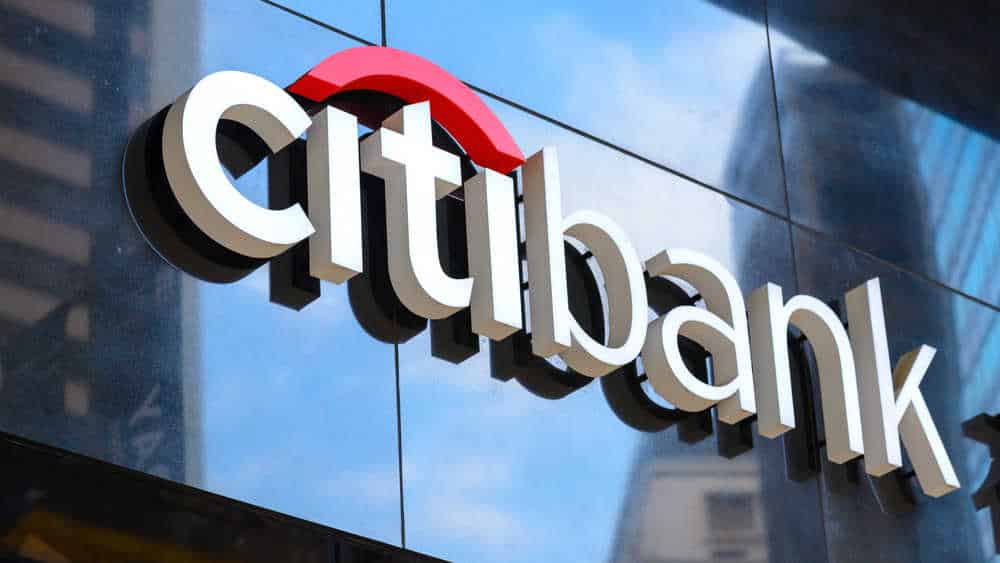 Citibank Singapore Limited is the United States division of Citibank NA and incorporated in Singapore on June 28, 2004. Its parent company received Qualifying Full Bank (QFB) status on October 20, 1999, and this status was transferred to the Singapore branch on the day of its incorporation.[5] The bank has a shared ATM (ATM) network with HSBC, State Bank of India, Maybank, Royal Bank of Scotland, Bank of China and Standard Chartered Singapore called atm5.
The bank's headquarters is located in Asia Square. The main branch is located on Capital Square at 23 Church Street. With the status of QFB, the bank had the right to open up to 25 branches, up to ten from January 1, 2005. Domestic operations are concentrated in the Changi Business Park.
Citibank Business Singapore offers its clients services such as cash management, loans, foreign exchange services, foreign exchange trading options, credit cards, and other value-added services.
Manage your wealth with a dedicated wealth manager and a targeted wealth advisory tool, Citigold Total Wealth Advisor, to help you plan, monitor, and manage your portfolio. With Citi Wealth Insights, you can hear from experts about upcoming investment trends and opportunities.
Enjoy exclusive access to the beautiful Citi Wealth Hub located in Orchard, as well as special events created especially for Citigold customers. You can also indulge in the various perks available to Citigold customers.
If you choose a Citi Wealth First account, you get preferential rates for a larger balance in your account.
Key points:
Investment asset of SGD 250,000
Tailor-made advisory services with a dedicated asset manager
Get expert insights on investment trends and opportunities
Access to luxury benefits at Citi Wealth Hub
Preferential interest rates for Citi Wealth First account
Development Bank Of Singapore (DBS)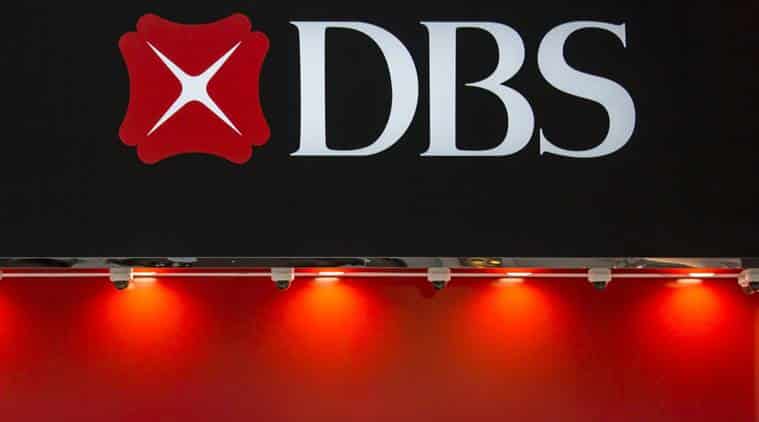 DBS Bank Limited (abbreviation: DBS) is a Singapore-based multinational banking and financial services corporation headquartered in the Marina Bay Financial Center in Marina Bay, Singapore.
Listed on the Singapore Exchange, the bank was established by the Government of Singapore on 16 July 1968 to take over the industrial finance business from the Economic Development Board. Today, its more than 150 branches can be found throughout the country. DBS is the largest bank in Southeast Asia by assets and is among the largest banks in Asia with assets totaling approximately US$501 billion (US$650 billion) as of December 31, 2019. It also holds dominant market positions in consumer banking, treasury and markets, asset management, securities brokerage, capital, and debt raising in regions other than Singapore, including China, Hong Kong, Taiwan, Indonesia, and South Korea.
Key points:
Accredited Investors with SGD 350,000 investment assets
One stop iWealth app for all your banking needs
Dedicated Treasures Relationship Manager and a team of investment experts
Investment analytics from the Main Investment Office
Alerts about exchange rates
As a DBS Treasures customer, you can use the exclusive iWealth app for all your needs. The iWealth app makes it easy for you to transact, view your entire portfolio, and keep track of your investments. You also get personalized insights and advice, as well as the support of a Treasures Relationship Manager.
To help you make better investment decisions, you will receive information from the General Investment Office that includes a shortlist of investments you can act on. If you require additional support, there is also a team of experts.
Overseas-Chinese Banking Corporation (OCBC)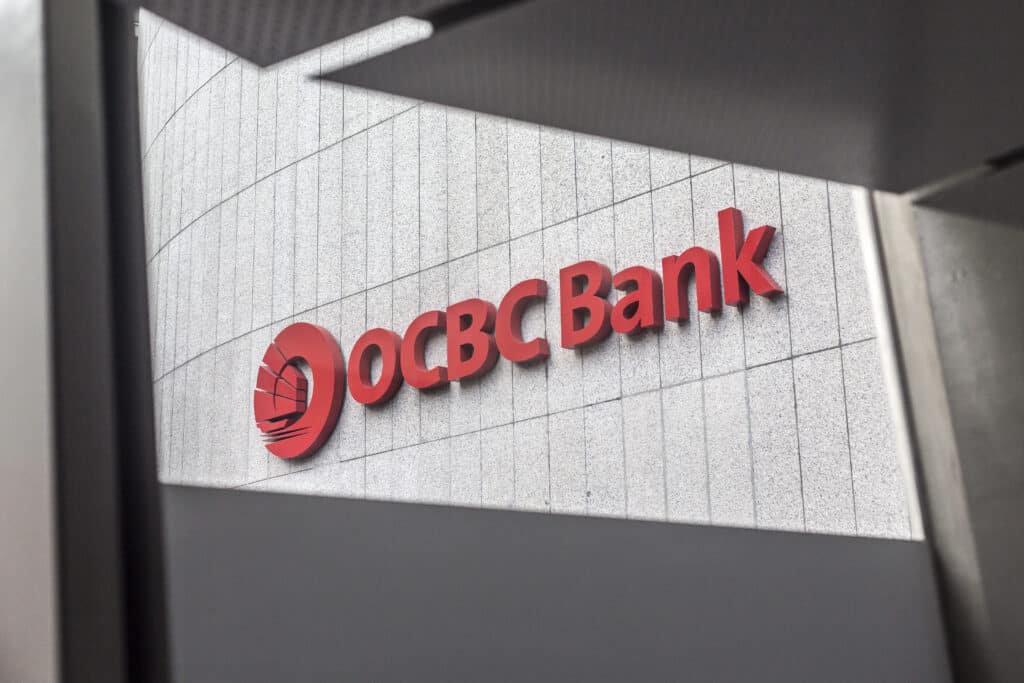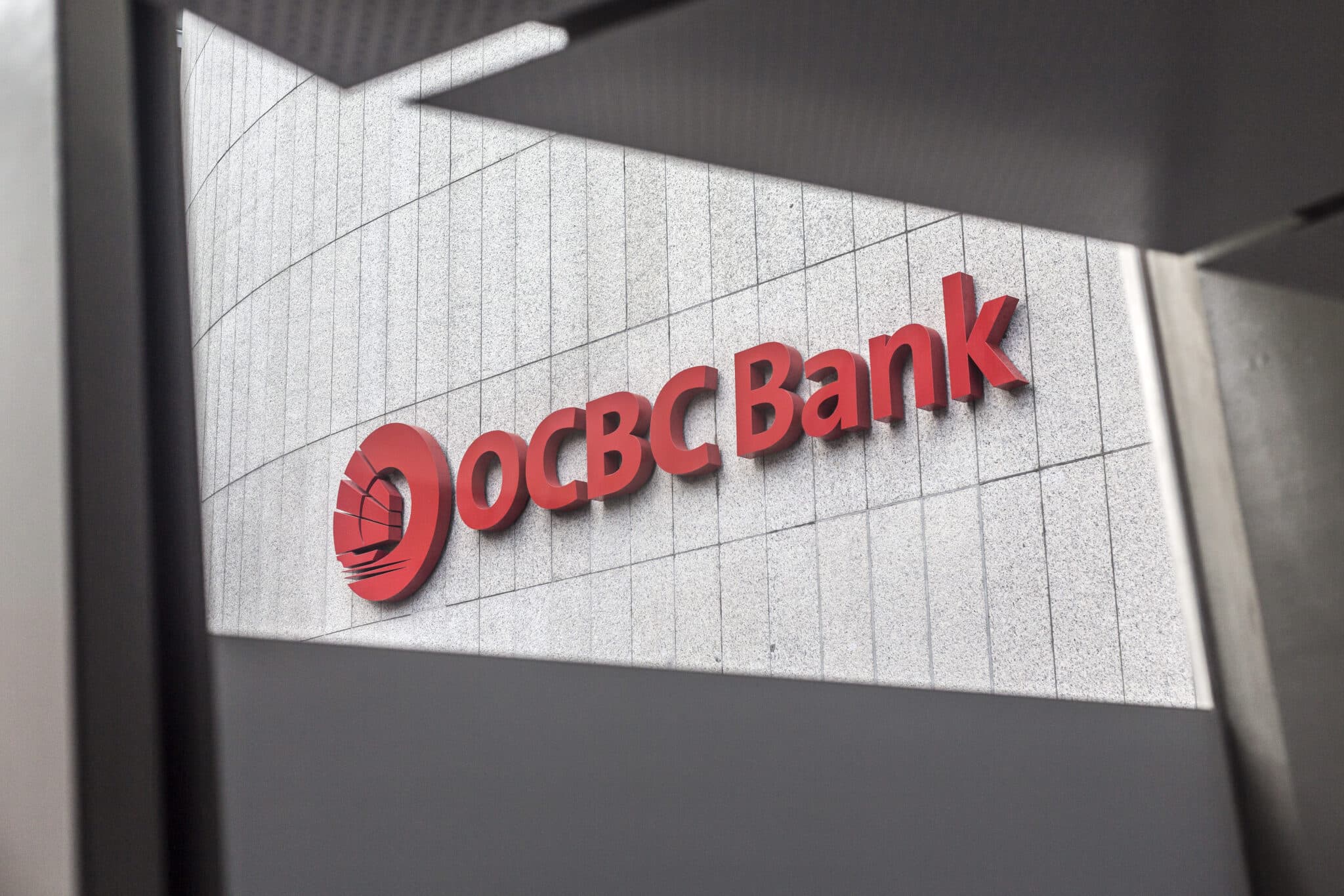 OCBC Bank towers over the Singaporean banking scene for many reasons: its branded headquarters was once the tallest building in Southeast Asia. OCBC's assets are also sky-high: over $340 billion, second in Singapore.
The bank was also named the best retail bank in Singapore and received awards for excellence in digital innovation and digital wealth management.
As early as 1948, the bank created an overnight deposit that allowed its customers to securely transfer their earnings to the bank without waiting for the next sunrise.
As an OCBC Premier Banking customer, you enjoy priority queues at certain OCBC Bank branches. You also get access to OCBC Premier banking centers throughout the island, each uniquely designed for a different and luxurious experience.
Beyond personal banking privileges, OCBC Premier Banking offers everything from wealth management solutions (for your deposits, insurance, investments and financing) to exclusive cards to fit your lifestyle. You will also receive timely information from experts in the OCBC Wealth Panel.
Key points:
Deposit or Invest S$200,000 in New Funds
Priority Queues at Selected OCBC Bank Branches and Access to OCBC Premier Banking Centers
Information on wealth management from OCBC Wealth Panel
Exclusive cards to suit your lifestyle
Concessional fees and fees for selected transactions
HSBC Singapore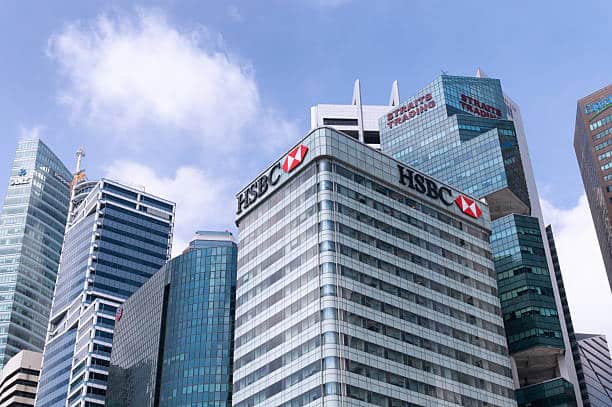 HSBC is one of the largest banking and financial organizations. It serves over 40 million customers through the global divisions: Retail and Private Banking, Commercial Banking, and Global Banking and Markets.
A bank with a global presence, you can find HSBC branches in many countries around the world. Global citizens can transfer $0 worth of money with HSBC Worldwide Transfer online. HSBC recommends that you invest with a 0% sale commission, which you will enjoy when investing in your regular savings plan, and a 1% commission for a one-time investment in mutual funds.
If you use an HSBC Daily Global Account as an HSBC Premier customer, you get bonus interest rates up to 1.45% per annum.
You can also check your financial status with HSBC FinFit. Sign up for a FinFit coaching session at HSBC to improve your financial knowledge and habits, develop and fine-tune your financial planning strategy, and explore the products or services you need.
Meet one of the following three criteria:
A minimum of S$200,000 (or foreign currency equivalent) in your total relationship balance
Credit a monthly salary of at least SGD 15,000.
Have a Singapore property loan of at least $800,000 or an Australian property loan of at least A$200,000
Pained by financial indecision? Want to invest with Adam?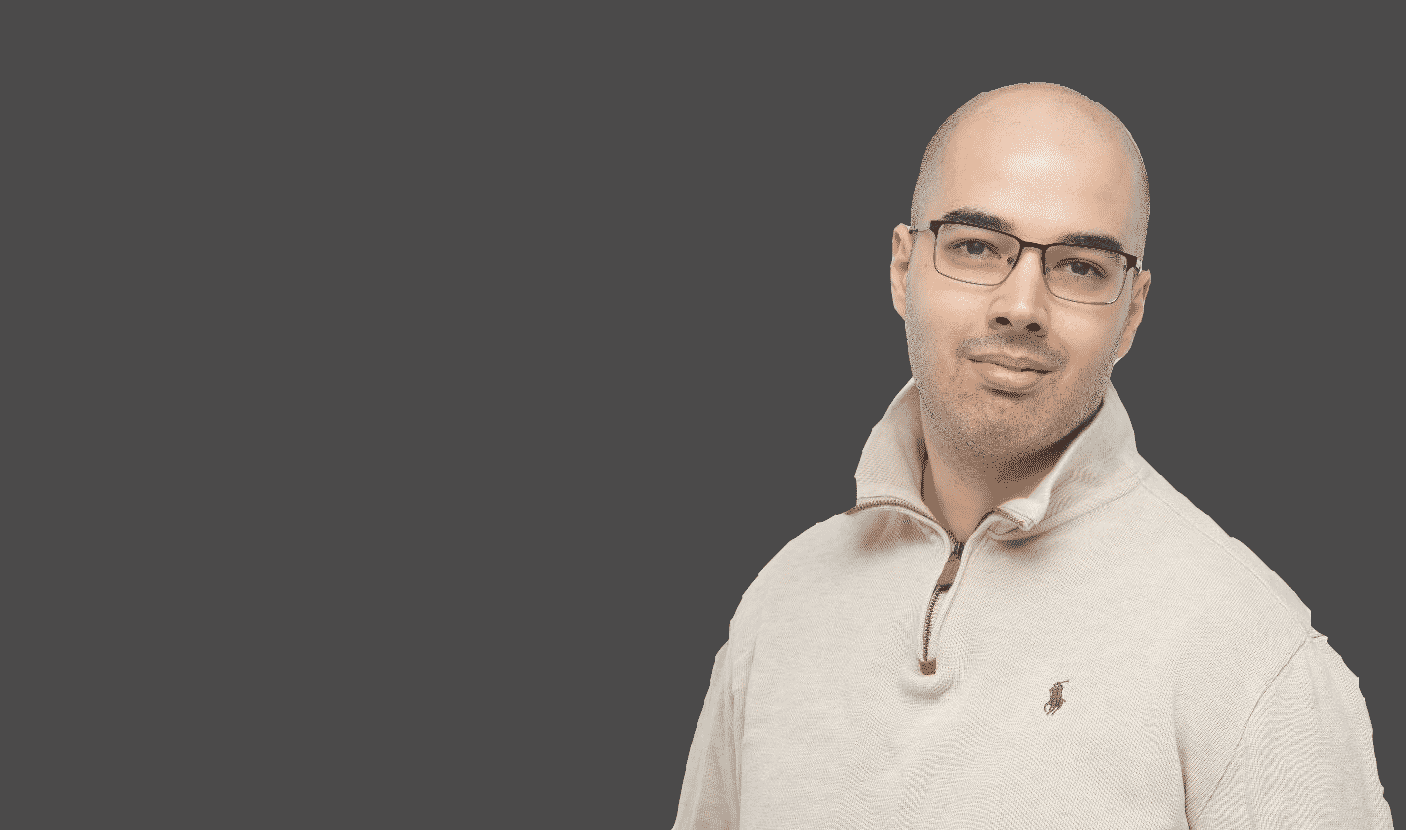 Adam is an internationally recognised author on financial matters, with over 362.5 million answers views on Quora.com and a widely sold book on Amazon
Tags
Banking in Singapore
,
best priority banking singapore 2022
,
best wealth management banks in Singapore
,
Best Wealth Management Services in Singapore
,
Citibank Singapore Limited
,
HSBC Singapore
,
Reasons why Singapore banks are a good option
,
United Overseas Bank (UOB)
,
wealth management
,
Which bank has best wealth management?
,
Why is wealth management important?