I regularly have podcasts and produce videos which look at news stories from around the world, where I analyse them and look at the wider picture.
On today's video I speak about two news articles which caught my eye:
Gamestop workshop stock price is going crazy – what's going on? So many people are asking why is gamestop stock price going up so much, so quickly.
Private rental prices falling in some major UK cities, including London, whilst they rise in some other areas
Apple's fantastic earnings growth
Malta's new residency programs in 2021 – what has changed?
You can listen by clicking below
If you want me to invest, don't hesitate to contact me, email (advice@adamfayed.com) or use the WhatsApp function below.
I have copied the articles below with links to give credit to the original authors.
Central London and Edinburgh city centres hardest hit by downturn as northern England sees rising rents
Private rents in some of the UK's biggest city centres have fallen by up to 12% in a year but have risen sharply in parts of northern England as some tenants swapped an urban life for the suburbs, smaller towns and villages.
Property website Rightmove's latest rental trends report said the pandemic had led to falling asking rents and a "flood" of properties coming on to the market in many areas.
Central London has been "hardest hit", said the website, with average asking rents down by 12.4% on a year ago, followed by Edinburgh city centre, which was down 10%, and Manchester city centre, down 5.3%.
Away from city centres it was a different picture, with agents reporting busy markets and rising rents.
Rightmove named the top three highest growth areas outside London as the city of Durham, the town of Keighley in West Yorkshire, and Wigan in Greater Manchester.
In Durham, the average asking rent a month for a two-bedroom property jumped from £543 in the fourth quarter of 2019 to £632 in the same quarter last year – an increase of 16.4%. The equivalent annual RISES for Keighley and Wigan were 14.6% and 11.2%, respectively.
Rightmove looked closely at the centres of 10 of the UK's biggest cities, and said there were regions where asking rents were still rising on an annual basis, including Bristol and Liverpool, although the 2% increase in both of those locations was below the national average of 3.7%.
The number of rental properties on Rightmove more than doubled in some city centres, with the biggest jumps in Leeds, London and Nottingham.
Tim Bannister, Rightmove's director of property data, said its findings on rents "bring a challenge for some landlords, but also an opportunity for tenants who may be able to make a longer-term decision and move into a city centre now … at a more attractive rent than this time last year".
City centres where average asking rent has fallen most
Inner London £2,219 (-12.4%)
Edinburgh £1,124 (-10%)
Manchester £1,022 (-5.3%)
Birmingham £883 (-4.6%)
Leeds £811 (-4.4%).
*Figures are per month
The five highest rental growth areas outside London*
Durham, County Durham £632 (+16.4%)
Keighley, West Yorkshire £556 (+14.6%)
Wigan, Greater Manchester £559 (+11.2%)
Rochdale, Greater Manchester £585 (+10.8%)
Rossendale, Lancashire £548 (+10.3%).
* Average asking rent a month for two-bed property
2. Welcome to the super cycle: Apple just had the best quarter in the history of the smartphone – CNBC
The iPhone is booming: Sales were up 17% year-over-year to a whopping $65.6 billion in a single quarter.
Research firm IDC estimates that Apple shipped more phones during the quarter than any other smartphone vendor ever has in a single quarter.
Apple's dominant quarter is adding fuel to the so-called "super cycle" investor thesis that suggests that every few years, Apple's new phones are timed to ride a wave of of must-have upgrades to strong growth.
Apple reported blowout earnings on Wednesday. Even during a global pandemic, every single product line was up, leading to the company's first quarter with over $100 billion in sales.
But Apple is still best known for the iPhone, which accounted for nearly 59% of the company's revenue during the holiday quarter. The iPhone is booming, too: Sales were up 17% year-over-year to a whopping $65.6 billion in a single quarter. That's a big improvement from last year's holiday quarter, when sales were up only 7.6% from the year ago.
Apple doesn't provide unit sales for its products anymore, but according to an estimate from research firm IDC, Apple shipped 90.1 million phones during the quarter. That's the largest number in any single quarter since IDC started tracking smartphones, analyst Francisco Jeronimo said.
Apple's dominant quarter is adding fuel to the so-called "super cycle" investor thesis, where must-have updates combine with the natural customer upgrade cycle to drive a spike in sales growth. Analysts saw this year's iPhone 12 models as a good candidate for a super-cycle because they sported a new design and added 5G, which enables the devices to connect to faster wireless networks.
In a note on Wednesday, Wedbush analyst Dan Ives predicted that the current cycle "should eclipse the previous iPhone record set in FY15, an achievement for the ages in our opinion."
Apple CEO Tim Cook also said in an interview with CNBC that the company's iPhone results could have been better if not for store closures caused by the ongoing pandemic.
"Taking the stores out of the equation, particularly for iPhones and wearables, there's a drag on sales," Cook told CNBC's Josh Lipton.
In a conference call with analysts, Cook said that the new iPhones were not only getting current iPhone users to open up their wallets and upgrade, but also convincing people who had previously used competitor phones to get their first iPhone.
"Looking at the iPhone 12 family, we saw both switchers and upgraders increase on a year over year basis. And in fact, we saw the largest number of upgraders, that we've ever seen in a quarter," Cook said.
5G remains a potential tailwind for iPhone sales through the rest of the year, Apple signaled on Wednesday. Cook said that while 5G in China was well established, leading to strong iPhone sales, 5G cellular networks in other regions aren't as built-out yet, especially in Europe.
"I think most of that growth is probably in front of us there as well," Cook said.
3. The newly introduced Malta Permanent Residence Program – Lexology
During a seminar spearheaded by Parliamentary Secretary Alex Muscat and MRVA CEO Charles Mizzi on the 12th of January, 2021, details were given about a new residency program, which shall be entitled "Malta Permanent Residence Program". This program is set to replace the Malta Residence and Visa Program (MRVP), which shall be phased out by March 2021, and after the new program receives the green light from Parliament.
The Malta Permanent Residence Program is set to increase the revenue generated by such programs and seeks to put to Malta further on the map.
This new program will also see the launch of a new agency, the Residency Malta Agency and a partial reform of the MRVP. Some points mentioned were the following:
Applicant must be in possession of property:

If the property is in the South of Malta or in Gozo the property value would need to be €310,000 if purchased or €10,000 per annum if rented;
If the property is in Malta (excluding the South) the property value would need to be €350,000 if purchased or €12,000 per annum if rented.

There will be a significant increase in the contribution to the Government of Malta from €30,000 to €68,000 if the property is purchased or €98,000 if the property is rent
There will no longer be the requirement to invest in Government bonds.
There will be the introduction of a €2,000 donation to a registered philanthropic, cultural, sport, scientific, animal welfare or artistic NGO.
There will also be a slight increase in the fees to the agency, and also the requirement to have either €100,000 in salary or €500,000 in assets, has been replaced with having €500,000 in assets of which at least €150,000 must be financial assets. Other changes include that the status of the main applicant may be inherited following a nomination by the family and the health insurance policy should cover all risk in Malta and no longer for all the EU.
The launch of this new program comes only a few months after the launch of the new passport program, the "Granting of Citizenship for Exceptional Services by Direct Investment", which replaced the Malta Individual Investor Program.
It would be noteworthy to point out the MRVP is on its 5th year and with the new and modernised Malta Permanent Residence Program, the Government is seeking to attract a higher level of talent and investment in Malta.
4. . Gamestop: 'Failing' firm soars in value as amateurs buy stock
Shares in a US games company have soared more than 300% in the past week – the result of a fight between private and professional investors.
Video games bricks-and-mortar retailer Gamestop is arguably something of a relic in a world moving online.
But its share price soared another 120% in Wednesday trading in New York.
Analysts blame tech-savvy young day traders, who they say are taking on hedge funds in a conflict with generational overtones.
And the phenomenon could be spreading to Europe, with several stocks subject to unusual fluctuations in Wednesday trading.
It's a battle between Wall Street pros and upstart investors using social media platforms such as Reddit, analysts say. And at the moment, the upstarts have the upper hand.
It is, says Neil Wilson from markets.com, getting weird: "We are seeing some serious funny business in some corners of the market."
"Will it end badly?" asks Thomas Hayes, managing director at Great Hill Capital hedge fund. "Sure. We just don't know when."
What's driving up the Gamestop price? Certainly not any good news coming out of the company. Gamestop – described as a "failing mall-based retailer" by one professional investor – made a loss of $795m in 2019, and probably several hundred more in 2020.
But that's not deterred an army of social media day traders, with access to free and low-cost trading platforms such as Robinhood, and who probably have a lot of time on their hands during lockdown. They've been swapping tips and ramping up prices via Reddit's chat thread wallstreetbets.
Gamestop is not the only stock in their sights – Blackberry, AMC and Nokia Oyjis are others – but is currently the battleground between the Goliaths like hedge funds and big investors, and the Davids who make up Reddit's private punters.
Key to what's going on is "shorting", where, say, a hedge fund borrows shares in a company from other investors in the belief that the price of stock is going to fall.
The hedge fund sells the shares on the markets at, for example, $10 each, waits until they fall to $5, and buys them back. The borrowed shares are returned to the original owner, and the hedge fund pockets a profit.
That's the somewhat simplistic theory, anyway.
$2bn losses
Gamestop is the most shorted stock on Wall Street, with some 30% of the shares thought to be in the hands of hedge fund borrowers.
But Reddit's retail investors have embarked on a frenzy of share buying and options trades, pushing up the price and putting a "short squeeze" on the pros.
In this supercharged trading environment, the big Wall Street investors rush back into the market to limit their losses, with the demand pushing up the price still further.
One hedge fund, Melvin Capital Management, reportedly had to be bailed out with more than $2bn to cover losses on some shares, including Gamestop, while another short-seller, Citron Research, has also withdrawn from the fray.
For many Reddit investors, it's not just about making money. They smell blood.
Analyst Neil Wilson says that from reading the Reddit chat threads, the day traders' battle with Wall Street is clearly personal.
"Among the many aspects of this story that are strange, what is so unusual is the peculiar vigilante morality of the traders pumping the stock. They seem hell-bent on taking on Wall Street, they seem to hate hedge funds and threads are peppered with insults about 'boomer' money.
"It's a generational fight, redistributive and all about robbing the rich to give to the millennial 'poor'."
But many big investors are refusing to budge and continue to hold their Gamestop stock at rock-bottom prices. They believe the tide will turn on Reddit's herd instinct and Gamestop shares will come back to earth.
"These are not normal times and while the [Reddit] thing is fascinating to watch, I can't help but think that this is unlikely to end well for someone," Deutsche Bank strategist Jim Reid said.
In the meantime, some European stocks appear to have been targeted in similar fashion by day traders.
They include media company Pearson, which saw its share price surge nearly 14% in London trading on Wednesday, and German drugs firm Evotec, which rose 9.6% in Frankfurt.
Tears and headaches
In another surprise twist, the unprecedented rally was given a further boost by Elon Musk.
The billionaire Tesla boss tweeted the word "Gamestonk", along with a link to the Reddit message board that had been pumping the stock.
For its part, Reddit said it had not been contacted by the authorities over the stock price movements.
"Reddit's site-wide policies prohibit posting illegal content or soliciting or facilitating illegal transactions. We will review and co-operate with valid law enforcement investigations or actions as needed," a spokeswoman said.
The market turmoil has even come to the attention of new US President Joe Biden, with the White House saying it is "monitoring the situation".
For stock market veterans, it's an example of the madness of speculative trading that can only end in tears. And for regulators, it's a headache, as they are the ones who should be cracking down on market manipulation.
Jacob Frenkel, a former lawyer at the Securities and Exchange Commission, the main US financial regulator, said: "Such volatile trading fuelled by opinions where there appears to be little corporate activity to justify the price movement is exactly what SEC investigations are made of."
However, other experts believe Reddit's legion of investors represent a generational shift in attitudes to money and use of new technology.
"I don't think this is a fad," said John Patrick Lee, a video game investment expert at VanEck. "A retail trader will not lean on Wall Street to manage their money and I definitely now see an antagonistic relationship between the old guard [Wall Street] and individual traders who are on the rise," he said.
5. How GameStop found itself at the center of a groundbreaking battle between Wall Street and small investors – Theguardian
The coronavirus pandemic hit GameStop hard. Like many retailers, already suffering from the shift to online sales, the video games chain is losing money and plans to close 450 stores this year. And yet, surprisingly, GameStop has become one the hottest stocks of the year.
The 37-year-old chain store group is now the focus of a David-and-Goliath battle between an army of small investors and Wall Street that shows no signs of abating and has highlighted some fundamental shifts in investing.
Last April, when the company announced mass closures, GameStop's shares (GME) could be bought for $3.25 each. On Tuesday they soared another 92% to end the day at close to $148, pumped up again by small investors hoping to ruin Wall Street bets that the price would crash. It's a bet that has, so far, proved very costly for the professional financiers.
The strange saga of GameStop's cult status can be traced back to last September, when Ryan Cohen – investor and founder of the online pet food giant Chewy – took a 13% stake in the retailer and started lobbying for it to move more of its business online and become a serious rival to Amazon. Cohen and two associates were added to the company's board in January.
The company's share price began to soar as small investors snapped up a cheap stock using the trading app Robinhood and other services, seizing on what they saw as an ideal buying opportunity. Wall Street saw something else – a chance to "short" an ambitious bet against Amazonthey believed was bound to fail.
Shorting a stock is risky. It involves "borrowing" a company's shares and selling them with the intention of buying them back cheaper when the share price falls. Many Wall Street fortunes have been made this way, but if the price doesn't fall, the losses can be huge.
About 71.66m GameStop shares are currently shorted – worth about $4.66bn. Year-to-date, those bets have cost investors about $6.12bn, which includes a loss of $2.79bn on Monday.
Monday's stock gain of 145% in less than two hours, which extends GameStop's gains for the year to more than 300%, is the latest sign that frenetic trading by individual investors is leading to outsize stock-market swings. On Tuesday, the party continued. When, and how, it ends is anyone's guess.
GameStop has been the most actively traded stock by customers of Fidelity Investments in recent sessions, with buy orders outnumbering sell orders by more than four to one. The volatility prompted the New York stock exchange to briefly halt trading nine times.
"We broke it. We broke GME [GameStop's stock market ticker] at open," one Reddit user wrote on Monday after the NYSE halted trading.
Ihor Dusaniwsky, a managing director at the data analytics company S3Partners, called the situation "unique". Established investors were still betting that the company's sky-high share price would – eventually – collapse, ignoring earlier losses "and using any stock borrows that become available to initiate new short positions in hopes of an eventual pullback from this stratospheric stock price move," he said.
"Much like the revolutionary war, the first line of troops goes down in a rain of musket fire but is replaced by the troops next in line," Dusaniwsky added.
The battle has become a war of attrition between a new generation of investors and established, more diversified players.
Investors on the WallStreetBets subreddit forum have been promoting GameStop aggressively, with many pitching it as a battle of regular people versus hedge funds and big Wall Street firms.
"This is quite the experience for my first month in the stock market. Holding till infinity," posted one user on the thread. Another user said: "We're literally more powerful than the big firms right now."
In some cases, they've been right, with larger investors like Citron Researchtaking a sharp lesson in what can happen when "herd investors" squeeze a stock higher.
Citron's founder, Andrew Left, called GameStop a "failing mall-based retailer" in a report earlier this month and then predicted that the stock would plunge to $20 in a video he posted to Twitter on Thursday.
According to CNN, Left has now given up on shorting the stock, citing harassment by the stock's backers.
Another loser is Melvin Capital Management, a hedge fund that has lost 30%of $12.5bn under management this year on a series of short positions, including exposure to GME. On Monday, Citadel LLC and its partners announced it would invest $2bn in Melvin, and Point72 Asset Management (the New York Mets owner Steve Cohen's firm) would invest an additional $750m on top of $1bn already in the fund.
"As someone who started trading stocks in the late 90s in college, I would always remember watching when the small retail trading groups would get crushed by hedge funds and savvy short-sellers," Oanda market analyst Edward Moya said in a report. "What happened with GameStop's stock is a reminder of how times are changing."
The battle has spread further, with some accusing the financial media of backing institutional Wall Street players. In an open letter to CNBC, one Reddit user wrote: "Your contempt for the retail investor (your audience) is palpable and if you don't get it together, you'll lose an entire new generation of investors."
But others warned that conditions represent market intoxication. "This is the new day and age in which no one listens to the analysts: 'Why bother, let's just go out and buy it ourselves?'" Lars Skovgaard Andersen, investment strategist at Danske Bank Wealth Management, told the Wall Street Journal."It is a sign of high complacency."
The short-squeeze war over GameStop stock is just the latest in a series of conflicts perhaps exemplified by the war over Tesla stock. Last year, short-sellers of the electric vehicle maker lost $38bn, which S3's Dusaniwsky called "the largest yearly mark-to-market loss I have ever seen".
It is too early to say how long the GameStop saga will continue, or how it will end, but some analysts believe both sides in this skirmish could learn some hard lessons.
"I think the millennials will temporarily be rewarded, and a short-squeeze is definitely conceivable," the investor Erika Safran at Safran Wealth Advisors said. "The stock can get pushed up so that at some point the short-sellers will fold and make the stock go higher. Eventually, it may trend down to the fundamentals of what a stock like this is willing to accept."
Safran has in the past warned that Robinhood, the vehicle many long-investors are using to make trades in GameStop, is behind investment strategies that financial planners generally warn against.
"It's ironic to me and other professional advisers that over decades we have moved away from an individual stock-picking philosophy to broad stock diversification, and this is the exact opposite," Safran says. "Investing is not just buying one stock."
Safran says the strategy of driving up a stock in the hope of forcing a short-squeeze and riding an a individual stock are hallmarks of a conflict between the new, individual investment strategy and the old guard that recognized financial success requires diversification.
"Someone's got to be wrong, but that's what makes a market," Safran says. "I think it will be an education for some and a good story for everyone else."
Further Reading
On the article below, takes from my Quora answer, I speak about:
Can reinvesting stock market dividends make you rich?
What are the worst stock market investments you can make during the coronavirus period?
What are the benefits of being cash poor but asset rich?
How should a recent college graduate invest a small amount of money?
To read more click here:
Pained by financial indecision? Want to invest with Adam?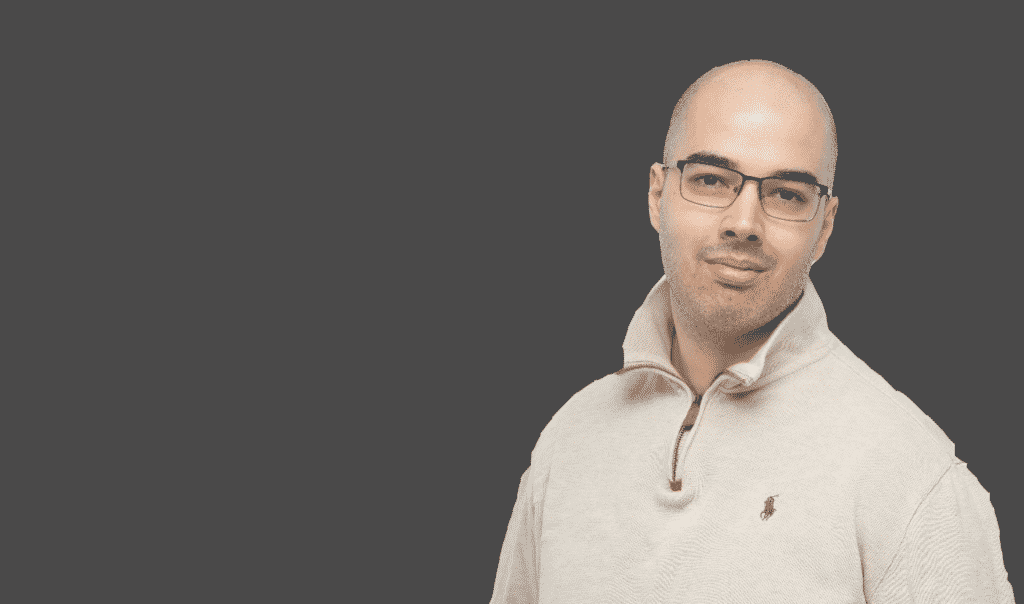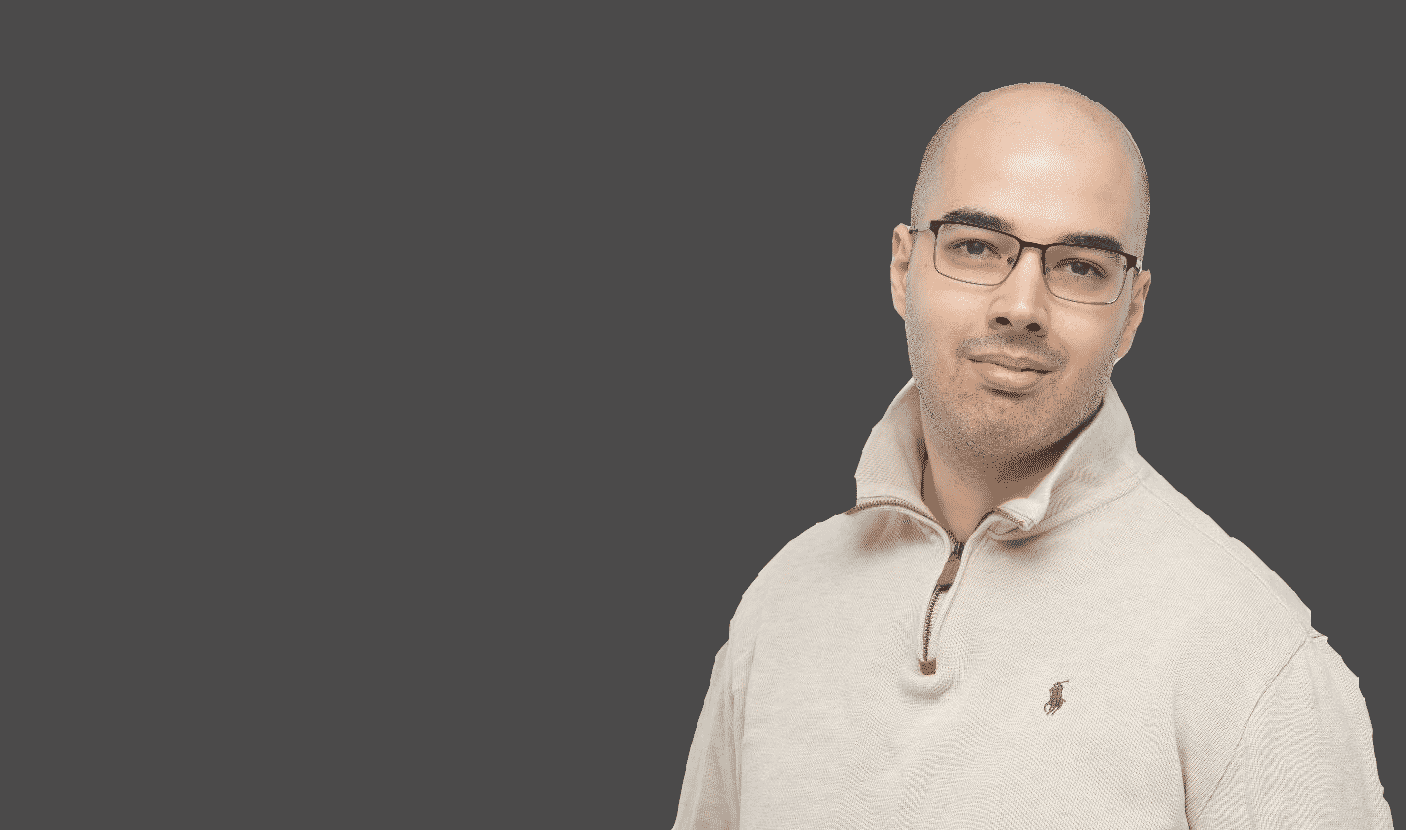 Adam is an internationally recognised author on financial matters, with over 214 million answers views on Quora.com and a widely sold book on Amazon.