After talking about how to getting your money out of China and Taiwan, in this article we will focus on how to do that in Argentina.
The information written here was correct at the time of this writing, but some things may have changed since then.
If you want to get money from Argentina by investing ("killing two birds with one stone") contact me using this form, use the Whatsapp function below or email (advice@adamfayed.com).
Introduction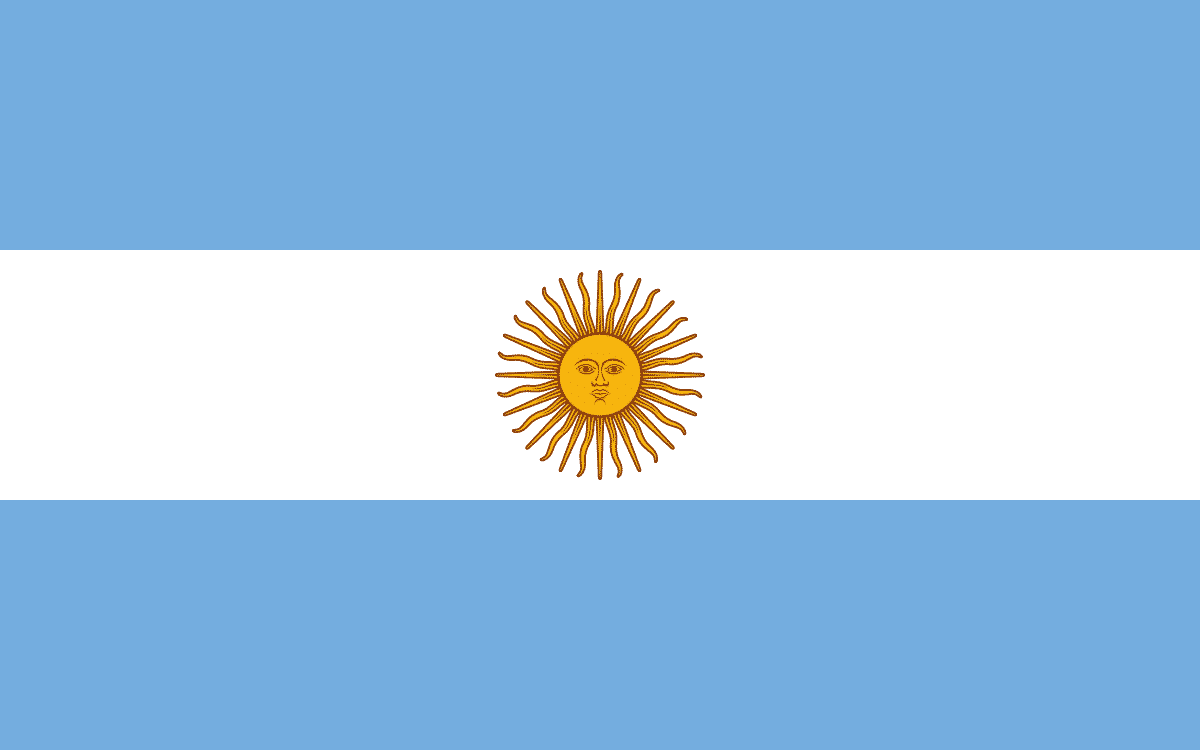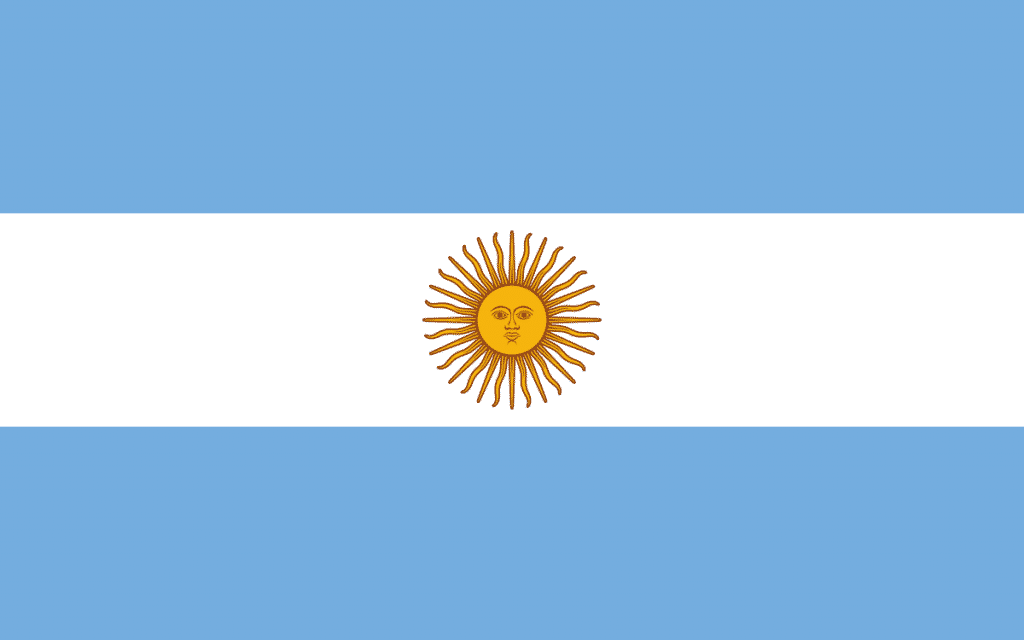 Argentina is only about a third smaller than the United States. Despite the difference in size, Argentina is similar to the United States in many ways: it is a country of amazing variety of landscapes, natural wonders and types of places – from high Rocky Mountains and glaciers to deserts and large busy cities to wide open country of cowboys.
Argentina is located at the southernmost tip of South America. Located in the Southern Hemisphere, its seasons are opposite to those in the United States. When it's winter in the US, kids spend their summer in Argentina!
Some people refer to Argentina as "El Sur del Sur", which means "South of the South". In fact, the first settlers moved far south from North and Central America about 18,000 years ago into what is now Argentina.
Most North Americans are unaware of the breathtaking scale of this South American country. Firstly, it is quite large – the second largest after Brazil on the southern continent. It also boasts an incredibly diverse climate and geography, from subtropical jungle in the north to arctic conditions in the south.
You have miles of coastline, towering Andes, desert regions and some of the most fertile farmland in the world. With a population of almost 45 million, it has modern cities, quaint villages, and everything in between.
Of course, there is a strong Spanish influence here, but with immigrants from all over Europe, the Baltics and even China, Buenos Aires is almost a microcosm of world cultures. No wonder it is often called the "Paris of Latin America".
There are an estimated 60,000 expatriates living in Argentina in 2020, and about half of them live in this dynamic city on the banks of the Rio de la Plata. The city has a lot to offer to expats. As already mentioned, this is a city of immigrants, so newcomers are always welcome here. Easily find familiar foods, customs, and people who speak your language.
Banking system of Argentina
In Argentina, Law No. 21,526 (1977) regulates banking. According to this law, the Central Bank of Argentina (BCRA) is the executive and regulatory body that issues standards and controls the activities of the financial institutions included in the law (powers and conditions of work in the banking sector; definition of permitted, prohibited and restricted transactions; monetary control; enforcement of operating standards; information; accounting and control systems; dissolution and liquidation, etc.).
In order to operate in Argentina, foreign banks must register with the BCRA and obtain appropriate authorization before starting banking operations in the country. In addition, there are minimum capital requirements for doing business with these organizations.
Let's look at the features of Argentina's financial system. There is:
• Commercial banks
• State: federal, provincial and municipal.
• Private local banks with Argentine capital: cooperative banks and non-cooperative banks.
• Foreign banks: private local banks and local branches of foreign banks.
• Investment banks
• State provincial banks.
In addition, there are local banks with foreign capital, mortgage banks, development banks, savings banks, financial companies, savings and loan associations for the construction of houses or other real estate, credit partnerships and representative offices.
Financial transactions are usually carried out in Argentine pesos (official legal tender), US dollars and government securities. Argentina's financial system consists of three segments: Argentine pesos, foreign exchange and liquid assets, which are managed by all banks in the financial system.
The banking system in Argentina is quite stable and can guarantee every expat that his money will be in a safe place. But in the end, since there are so many expats, and half of them definitely work and regularly send money to their families abroad, banking services may not be the best option.
It is not a secret for almost everyone that transferring money through banks is inefficient in terms of taxation, and you pay a lot of money for arranging the transfer. Thus, to send money abroad from Argentina, you will have to look for other options, such as dedicated money transfer companies, which are mainly focused on transferring your money with low fees and without any loss.
Initially, monetary losses are associated with different currencies, since you send in pesos, and the recipient of money will receive it in the currency of the current country. Basically, money transfer companies always offer you a calculator where you have the option to select your currency and the amount and details of the recipient and see how much he will receive.
What is a money transfer company and how does it work?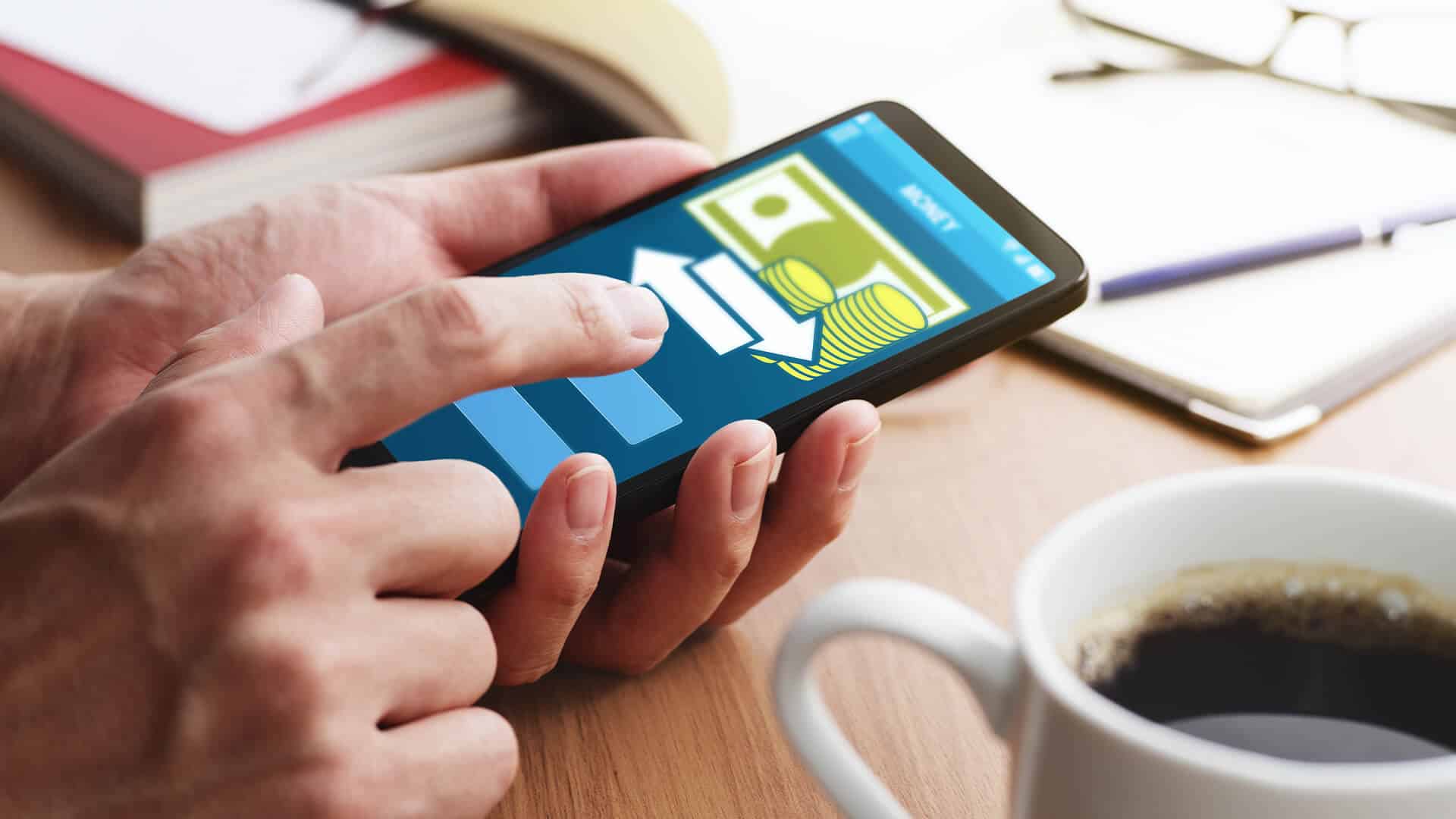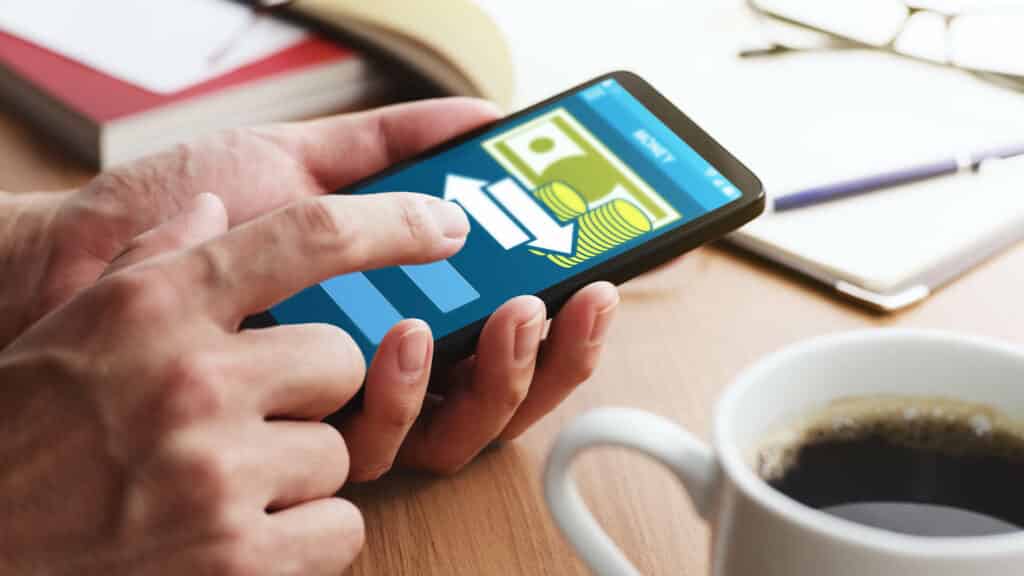 A money transfer company is almost always the cheapest way to send money abroad. These companies can often offer lower transfer fees than banks, but with the same level of security and reliability.
Specialized companies will have different fees for money transfers, often depending on the current market rate, as well as mitigating factors such as where you are sending money from and where the amount is being sent.
Leading online translation providers are focusing on optimizing digital navigation to simplify the user experience so that every customer can enjoy the benefits of a simple service. The steps to initiate a money transfer are as follows:
• Step 1. Select a money transfer provider.
• Step 2: Create a free account.
• Step 3. Set up the translation
• Step 4. Recheck commission and confirm
• Step 5. Track your transfer
While getting the best price for your money transfer is important, it's also a good idea to consider a few other factors when looking for a reliable and secure money transfer service for your needs.
In this article, we are going to discuss all the tax-efficient options for sending money abroad for Argentine expats, and we will mainly focus on money transfer companies such as:
• Wise
• Currency Transfer
• World Remit
• Western Union
• Azimo
• Xoom
Let's discuss them all and see what they have to offer us and what are the features of each of them.
Wise
The first option on the list is one of the most famous – Wise. Focused on global transfers between banks, Wise is cheaper than a typical local bank for sending money abroad and is transparent about the exchange rate and applicable fees. What about Wise currencies? There are 22 currencies available for sending and receiving, although you can send money in another 27 foreign currencies.
In some cases, Wise may not be the best choice for sending money abroad, but for many, it will be the right choice, especially when it comes to saving money on bank fees.
Ideally, choosing the best international money transfer provider starts with a helpful service that has offices in your country of residence that provides in-company services and security benefits? However, Wise has headquarters in the UK (UK), US and Estonia (including Europe).
In addition to their international money transfer service, once you sign up, you can use theWise unlimited account, which allows you to accept money in GBP, EUR, USD and AU and store up to 40 currencies just like you would with a local US bank account. UK, EU, Argentina and many other countries and it's easy to finance. Argentines will be able to transfer money from over 60 countries using Wise.
Wise is extremely transparent, avoiding hidden fees associated with other competitors, and clearly defines what you are paying for, which means you can easily see what transaction fees will be associated with a bank transfer.
Each transaction is subject to a fee based on three factors: the amount you send, the payment method for the transaction, and the average market exchange rate.
If you send a nominal amount of money, you will always pay their minimum fee. It's cheaper than the fees charged by other services. This nominal amount is £2 for transfers up to £400. For anything above this, the commission is 0.5% of the amount sent.
Wise is one of the most popular international money transfer companies that can offer you ultra-low fees and transparent operation. But in any case, let's look at other companies, and the next one will be "Currency Transfer".
Currency transfer
CurrencyTransfer, founded in 2014, supports 23 currencies and offers transfers to 26 countries in Europe, North America, the Middle East, Asia and Oceania. Because they charge brokers directly, you don't have to pay to use the trading platform.
CurrencyTransfer also offers a Best Price Guarantee, which allows customers to receive a price difference refund when booking with a best rate supplier.
CurrencyTransfer aggregates the exchange rates of its member brokers. It also allows you to compare real-time exchange rates with the average market rate. This means that you can choose a provider that offers a rate that is closest to the market average, which is often the best option.
If you find a higher exchange rate after booking a transfer with CurrencyTransfer, please email them to receive a refund on the spot.
CurrencyTransfer does not charge any fees for money transfers. The company's exchange rates are also higher than those of banks. So not only are transfers free, but your recipient gets more money when you use their services.
While CurrencyTransfer does not specifically list a minimum or maximum transfer amount, it does recommend transfers over £5,000, over $6,000 to get the best deals.
Currency transfer only supports 23 currencies in 26 countries around the world and you can only send money from Monday to Friday. There are also no Android and iOS apps for smartphones or tablets.
The company only supports interbank transfers and you will need to provide your ID to register for an account.
World Remit
WorldRemit's network is not as big as brands like Western Union, but you can often find better rates and lower fees with WorldRemit. In addition, the WorldRemit app and website tell you in advance what exchange rates and fees you will be paying without first registering. This makes it easy to compare with other companies to see if you're getting the best deal.
One of the main disadvantages of WorldRemit is that you cannot pay with cash, but its global network supports cash acceptance in many countries around the world.
Other delivery options, such as mobile phone top-ups, bill payments, and door-to-door cash delivery, complement this service for some delivery destinations. You will also often be able to find promo codes to get a better deal if you are buying an item for the first time.
Transfers through WorldRemit will add a fee and markup to the average market margin. Transfer fees for WorldRemit vary, but the standard shipping fee from the US to most countries is $3.99. WorldRemit fees and exchange rates may vary depending on the following:
• Location. Fees and exchange rates may vary depending on the country you are shipping to. Even if two destination countries use the same currency, the exchange rate offered by WorldRemit may differ when shipped to each.
• Quantity. Although the fee for most transfers is $3.99, in some countries the fee will be higher depending on the amount you send.
• Delivery. Sending cash usually has a higher fee, while sending to a bank account is cheaper.
Unlike many competitors, WorldRemit offers the same exchange rate no matter how much you send.
Western Union
Another option is Western Union. This company gives you an easy way to send cash abroad, even if the recipient doesn't have a bank account.
Western Union is a big name in the money transfer industry and almost everyone has a bank account. But what should you use when sending money to friends and family? Answer: It depends on your circumstances.
To make a transfer using Western Union, you go to their website, enter the transfer amount and to which country and see how much you will pay for the exchange. Once completed, Western Union converts and sends your money to a bank account or for cash collection at points around the world. You can also initiate a transfer over the phone, via the mobile app, or in person.
For domestic transfers, Western Union typically charges $5.99 to send up to $50 to receive cash anywhere in the US, with the transfer fee increasing to around $100 for a $1,000 transfer. When transferring to a bank account, you will pay a smaller fee: $5 for a transfer up to $50 and about $45 for a transfer of $1,000.
For international transfers, calculating transfer fees can be confusing. While most fees start at $5, they can go up to $45 when paid with cash by credit or debit card in some countries. However, when sending money to high-traffic countries such as Mexico or India, some agents offer commission-free transfer options.
Depending on the country you're sending money to, a typical Western Union exchange rate can be up to 6% higher than the market average. If you're sending a large amount overseas, that means hundreds of dollars go straight into Western Union's treasury.
Delivery speed depends on the translation option. At the agent's office or over the phone, your transfer can be completed within minutes (at a higher cost). The cheapest options may take five days or longer, depending on the country.
So yes, Western Union can also be a good option for sending money from Argentina to your family or friend.
Azimo
The last option on this list is Azimo. It provides a simple and convenient platform for everyday transfers. However, the service suffers from a lack of phone support and poor customer service.
It has a sleek website and intuitive mobile apps that allow its customers to send messages to over 200 countries around the world. His transfers are fast and inexpensive, especially when sending money to South Africa, Nigeria and other African countries.
Customers who have used Azimo have praised its flexibility in payment methods, from credit cards to debit cards and bank transfers. Also, the fact that you can send as little as $1 through the platform makes it easier for customers to regularly send small amounts of money to support their families back home. In addition to online money transfer services, Azimo also allows users to send conversations to their families and friends.
Customer support is a very important element when making an international money transfer. As such, the lack of phone support at Azimo and the limited availability of online customer service make it difficult for customers to get help when they need it most.
With the target market in mind, Azimo has attempted to manage the cost of its transfers by simulating different fee structures and exchange rate differences depending on the countries to which customers transfer money.
Transfer Fees – Azimo charges a variable or fixed fee on its transfers. The key factors that determine the amount you will pay are the transfer payment method, the payment method and the participating countries. Usually the commission is £1-10.
Exchange rates – Like most money transfer providers, Azimo charges a margin above the average market or interbank rate. Its margin is between 1% and 3%. Compared to banks charging an average of 5%, Azimo's rate is clearly higher than banks. They allow their customers to fix the rate at the time of the transfer, so that you know exactly how much the recipient will receive.
Other commissions – As a rule, Azimo has no hidden fees. The only fees you need to be careful with are credit card fees. They can go up to 2.99% per transaction. However, if you use a local bank to pay and receive transfers, there is no fee.
While providers like Wise don't charge a margin on their exchange rates, they push the needle for transfer fees. In addition, Azimo has good control over remittance corridors from Africa, and not many companies have payout network coverage.
Xoom
Xoom, owned by PayPal, is very fast. Founded in 2001, the web provider completes most translations within minutes. You can send money to over 160 countries with different delivery options such as bank transfer and cash pickup depending on the country. But you will need to provide a lot of personal information in order to send large amounts of money.
Compared to its competitors, Xoom has an average exchange rate margin, and markup rates above the market average are also on the same level.
To use Xoom, you must first register for an account and download the mobile app. You can then send money through the app or by logging into the Xoom website. Your money transfers can be funded from a bank account, debit card, credit card, or PayPal balance.
Once the transfer is completed, you will receive an email or text notification of the status. You can also track the progress of your transfer in the app. Xoom charges a fee for all transfers. These fees usually start at $4.99 and increase from there. You can also use Xoom to pay your bills – the fee is $2.99.
One of the biggest advantages of using Xoom over other payment apps is that transfers are fast, usually within minutes. As for the exact transfer time, it depends on the payment method, as well as on the selected delivery method.
If you use a credit card, debit card, or PayPal balance as your payment method, a Xoom transfer can often arrive instantly or within minutes. But it can be expensive, especially if you use a credit card.
Some destinations may take longer to translate even if you use the funding options above. Using a bank account tends to slow down the transfer process and it can take several days for the money to transfer. It is important to note that large money transfers can also take longer than small money transfers.
When you use any personal finance or payment app, security is an important consideration. Xoom uses 128-bit data encryption to keep your data private. This means that you can be sure that your personal and financial data is protected.
A quick guide to remember when making money transfers
Compare the values ​​with other services you are considering to make an informed decision about which service to use. Here are some of the rates for the following money transfer service providers:
• Banks – 3% -7%
• PayPal – 6% -8%
• Other international money transfer companies – 0.5% -1.8% (depending on the amount and currency)
The 0.845% rate offers low fees compared to others and is very competitive. Please note, however, that this proportion will vary depending on a number of variables, so we recommend that you think carefully before making a transfer, and also use one of the companies listed above.
How to compare transfer companies when transferring money from Argentina?
Of course you want to consider costs. But other factors can influence your choice, let's look at them.
• Exchange rates. Almost all providers distort exchange rates to make a profit. Compare the rate you offer with the average market rate – the rate that banks and money transfer companies use when trading among themselves – and find the lowest margin between them.
• Transfer fee. Find out if the provider charges a flat fee or a percentage of your transfer. If you are sending a large amount, ask if you qualify for a free transfer.
• Payment and delivery options. Some transfer companies allow you to pay by credit card online, over the phone or through the app. Others offer cash and pickup locations. Also ask how your recipient can receive your funds: bank account, cash withdrawal, mobile wallet, etc.
• Transmission speed. If you need to get it done quickly, companies like Western Union and MoneyGram make it easy to get cash quickly, often in minutes. If you have more time, you'll get better rates and fees from an independent provider.
• Transfer limits. Your best option may depend on how much you want to send. For large transfers, choose the best exchange rate, especially since providers encourage large transfers by offering low fees. For smaller amounts, take into account the commission you will pay on top of the exchange rate.
• Flexible transfer options. Ask if you can schedule payments in advance or protect your transfer from market fluctuations with a limit order or forward contract.
• Support. Most companies offer customer service via online chat, phone, in person, or email. Make sure help is available if you need it.
• Benefits of using non-cash money transfers
You get the exchange rate, which means they outperform the banks. They trade at real-time exchange rates and use various monitoring tools to select the best exchange rates.
The online transfer method is faster and faster than conventional methods. The transferred money is received on the same day, and in some cases within a maximum of one or two business days.
The online method provides a wide range of currency pairs and currency options.
The online system is available 24/7. You have the opportunity to transfer money at any time of the day.
It is possible to withdraw money from Argentina, but it is getting more and more difficult. It is best to carefully consider each option and send smaller amounts gradually so as not to go beyond the rules. Additional restrictions may also be introduced in the future.
Pained by financial indecision? Want to invest with Adam?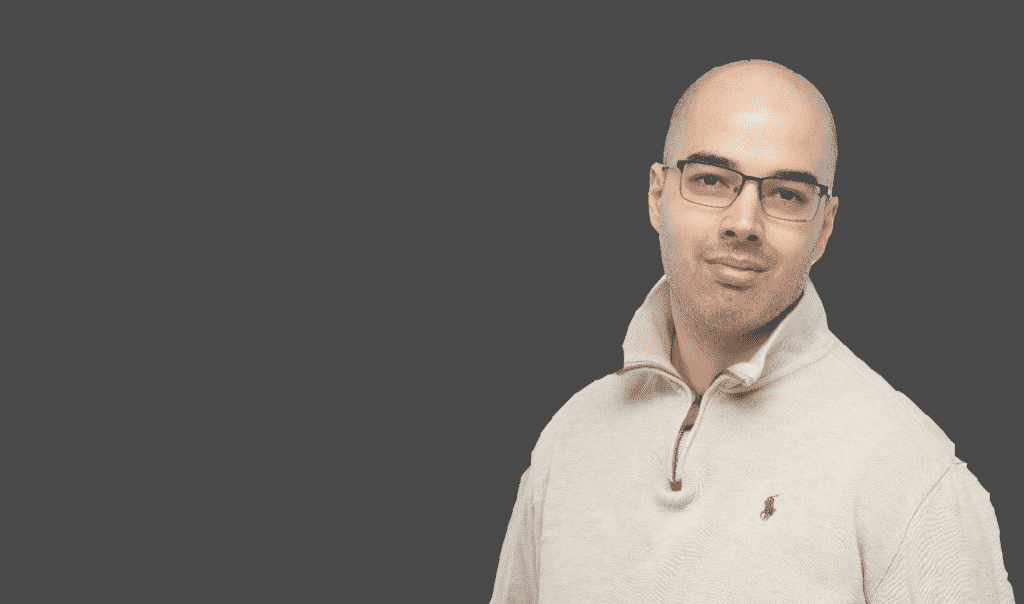 Adam is an internationally recognised author on financial matters, with over 551.2 million answers views on Quora.com and a widely sold book on Amazon and a contributor on Forbes.