Getting money out of Malaysia as an expat – That will be the topic of today's article.
Nothing written here should be considered as financial advice, nor a solicitation to invest.
For any questions, or if you are looking to invest as an expat, you can contact me using this form, or via advice@adamfayed.com
It is usually better to "kill two birds with one stone" and invest as an expat, rather than send money home to buy shares or a house.
Introduction
This interesting exotic country is located in Southeast Asia and consists of two parts, separated from each other by the South China Sea. The western part of Malaysia is the most developed, so about 80% of the local population lives there. East Malaysia, on the other hand, is less populated, but retains the remains of an evergreen rainforest.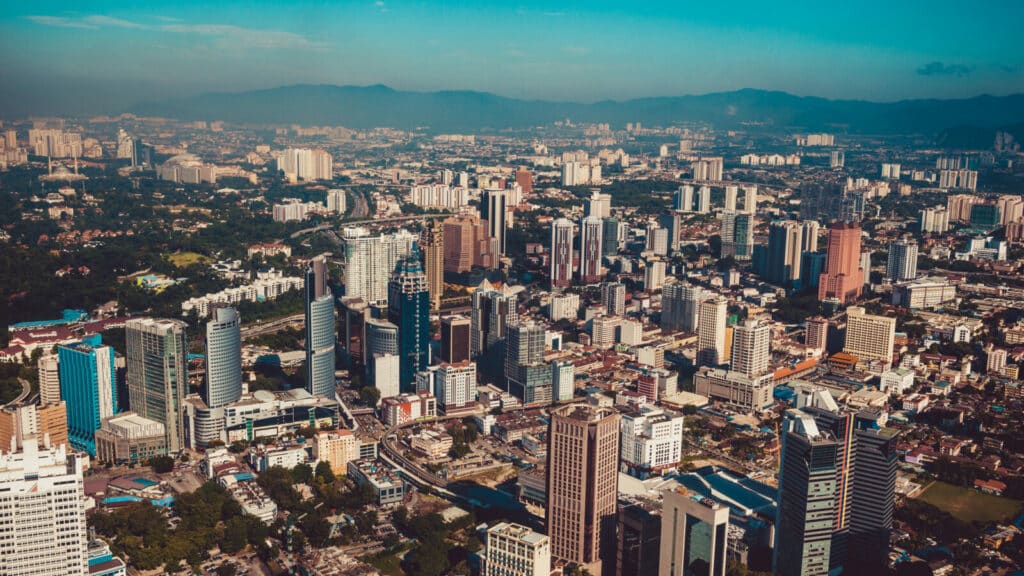 The capital of this small state is the city of Kuala Lumpur. The indigenous population is represented mainly by Malays and Chinese. Islam is practiced throughout the country. The state is actively extracting oil, developing agriculture and tourism. In addition, a fairly large number of electronics and household appliances are produced here. Malaysia is ahead of its counterparts in Southeast Asia in economic development.
Let's try to assess whether Malaysia is suitable for life for expats. Some of the compatriots go there for permanent residence, hoping to catch their luck there, and some go to this tropical country for "wintering" in order to survive the harsh winters of some countries.
Advantages of living in Malaysia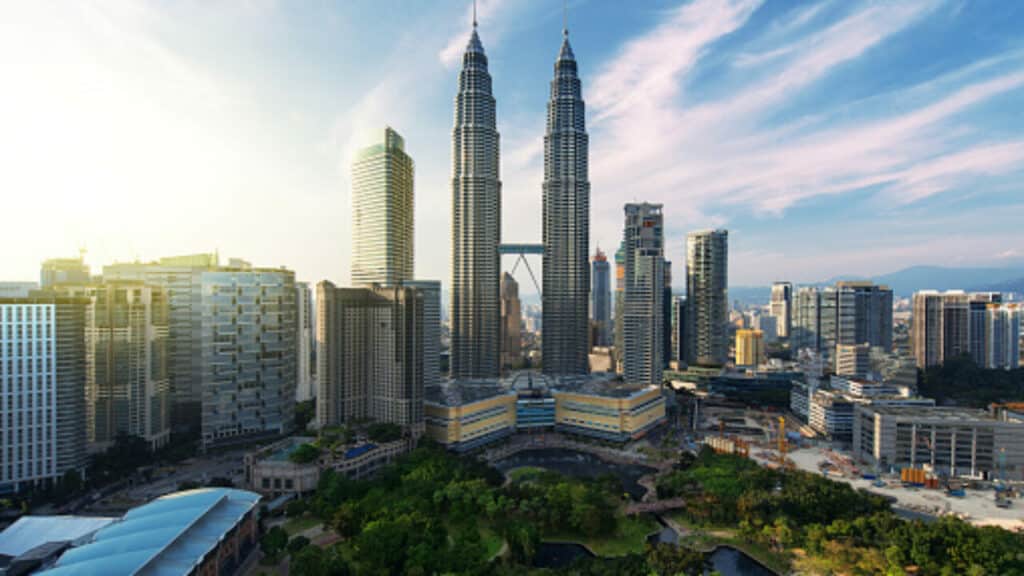 Good knowledge of English by the local population. For quite a long time, Malaysia was a British colony, and this explains the free English of the locals. All your requests and wishes can be stated in English, you will be understood and helped in solving your problems. Agree, this fact greatly simplifies living in a foreign country.
Opportunity to find a job. If you have an education, little experience and knowledge of English, then most likely you will not have problems finding a job. In addition, people with white skin color are quite in demand in many hotels and inns, they give them, so to speak, a status. Translators are also valuable, as the influx of tourists from many countries is increasing year by year. The professions of a teacher, doctor, engineer, programmer, as well as specialists in the field of tourism are in demand.
Cheap electronics and home appliances. It is locally produced, so the price of these products is quite affordable. The equipment here is considered the cheapest in the world.
Drivers follow the rules of the road (driving here on the left). Compared to other countries in Southeast Asia, such as Thailand, the difference in the behavior of drivers on the road is very large. A pedestrian, crossing the road, may not be afraid for his life and health. True, all traffic signs are exclusively in Malay.
Malays treat immigrants well. As a rule, residents of multinational states show tolerance towards visitors. In addition, the local population is friendly, hospitable, welcoming and ready to help if necessary. The opportunity to feel "at ease" is worth a lot.
Low crime rate. In Malaysia, you can feel calm and not worry about your safety. Alcohol is very expensive here, as in most Muslim countries, so the number of offenses on this ground is minimized. True, sometimes there are pickpockets. But compared to the crime rate in other countries, the criminal situation in Malaysia is quite calm.
Disadvantages of living in Malaysia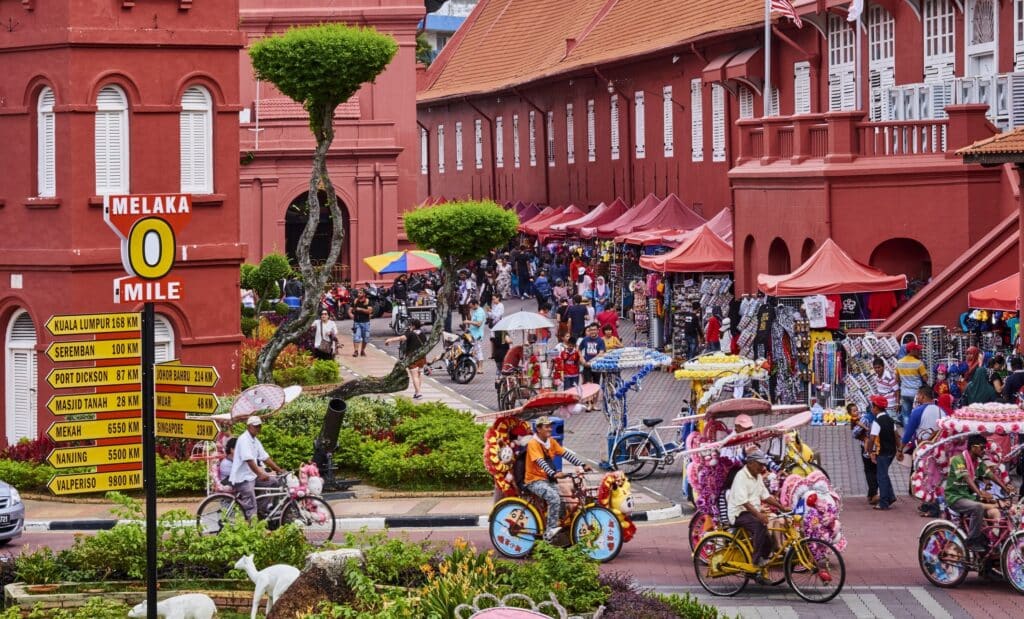 Difficulties in obtaining citizenship. Most expats have a work visa. An applicant must be at least 27 years of age to obtain a visa. After several years of residence in the country, you can obtain resident status. Dual citizenship is prohibited by local law. It should be noted that most of our compatriots are in no hurry to part with another citizenship.
Dirty cities. Local towns and cities have a very unsightly appearance. Cleanliness is clearly not mentioned here. Rats and bad smell on the streets are found in almost all countries of Southeast Asia, and Malaysia is no exception. For the sake of justice, we note that garbage on the roadsides is a very common phenomenon in the open spaces of our Motherland.
Exotic cuisine. Local culinary delights will not appeal to Europeans due to the specifics of the source products and the large number of spices. Milk and dairy products are practically not consumed by the locals. Bread is also exotic. If we talk about Chinese cuisine, which is also present here, then it has a lot of fatty and fried foods. But if you like rice, then it will be easier for you to adapt to the local cuisine.
Poor road quality. Perhaps most Europeans will not feel much difference. Many countries' roads cannot please motorists with their quality.
Smog from forest fires. Not all is well with the environment in Malaysia. Tropical forests are being cut down mercilessly to clear new oil palm plantations. In addition, old oil palm plantations are burned and new ones planted. And so in a circle. But smog in Malaysia is not only "own production", sometimes it is brought by the wind from Indonesia, where fires often occur.
Many tourists, having enjoyed relaxing in a hot tropical country on the shores of the azure sea, sincerely want to return to their permanent place of residence in the country of eternal summer. But rest and work in the same country can leave completely different impressions. In this case, you can be advised to follow the wise proverb: "Measure seven times – cut once."
This dynamically developing Asian country gives a chance for a better life to many expats from different countries, and perhaps it will give it to you too. Weigh all the advantages and disadvantages of living in Malaysia and make a decision that will allow you to reach new heights in life and career.
Transfers through local banks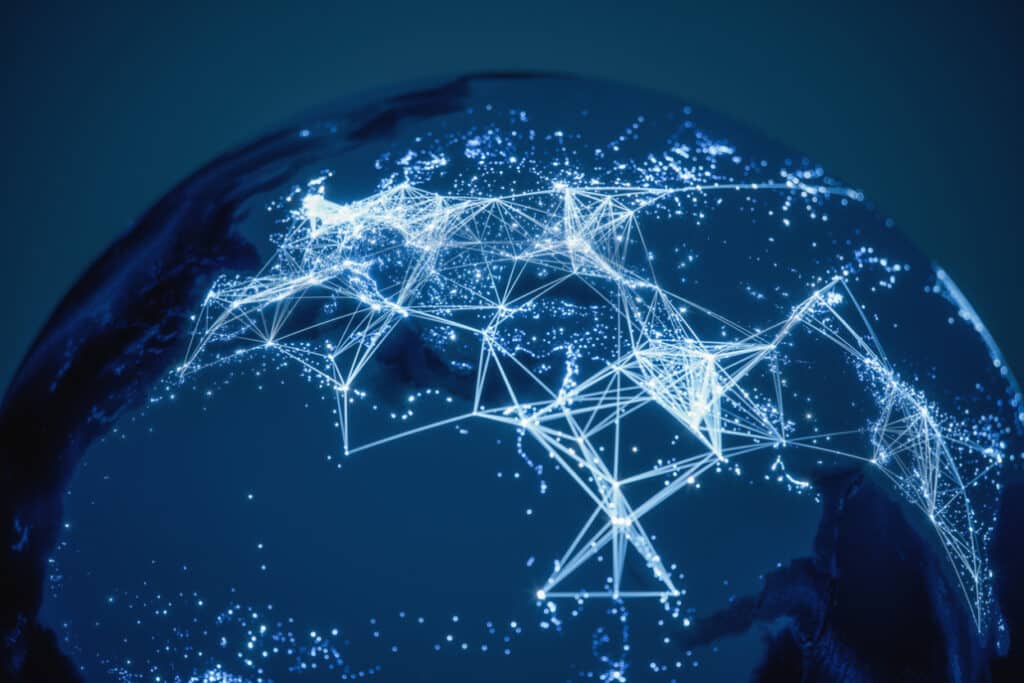 As mentioned above, one of the most popular options for sending money from one country to another is to use the services of local banks. This can be done at a bank branch or through Internet banking.
Usually, transfers from account to account are used by those citizens who constantly make transfers or payments abroad. For such a transfer, you need to open a bank account. It is opened at the nearest bank branch, as a rule, free of charge or for a small amount. The transfer can be made at the branch of the credit institution. For this you need:
indicate the name of the beneficiary bank and its address;
indicate the full name and account details of the recipient;
indicate the full name and account details of the sender;
specify the transfer amount and currency.
The amount is usually credited to the recipient's account within one to five business days. If currency conversion is required, a commission will be charged for this operation (as a result, the addressee may receive a smaller amount). But this option is expensive, and no one will use it, unless of course there is an urgent case.
When transferring from an account to a card, the procedure remains the same, however, when making a payment, you must specify the card account details of the bank card.
The algorithm for transferring from a card to an account is similar. The only difference is that instead of the card number, you must specify the account details. The transfer operation itself can be performed in several ways:
At a bank branch. You can also transfer money abroad with the help of a cashier at a bank branch.
To do this, you must have with you:
the passport;
details of your account (or card) and the account (or card) of the recipient.
Before the procedure for sending funds, it is necessary to replenish the account, as well as inform the bank employee of the details of the payee. The specialist will fill out forms that will need to be signed.
When transferring at a bank branch, you need to immediately clarify the issue of the commission. In some banks, it must be paid separately and in advance, while in others it can be deducted from the transfer amount. Receipt of money to the recipient occurs within one to five business days.
Through internet banking. This procedure is convenient because money transfers abroad can be made without leaving home. To do this, for a small fee, you need to activate the Internet banking service and check on the hotline of a credit organization about the possibility of transferring money abroad.
Yes, it is definitely a good option to get money out of Malaysia, but sometimes it can take time to request the recipient's bank details, and usually people are looking for an easier and faster way to send money. In this case, let's try to learn about bank transfer.
Wire transfers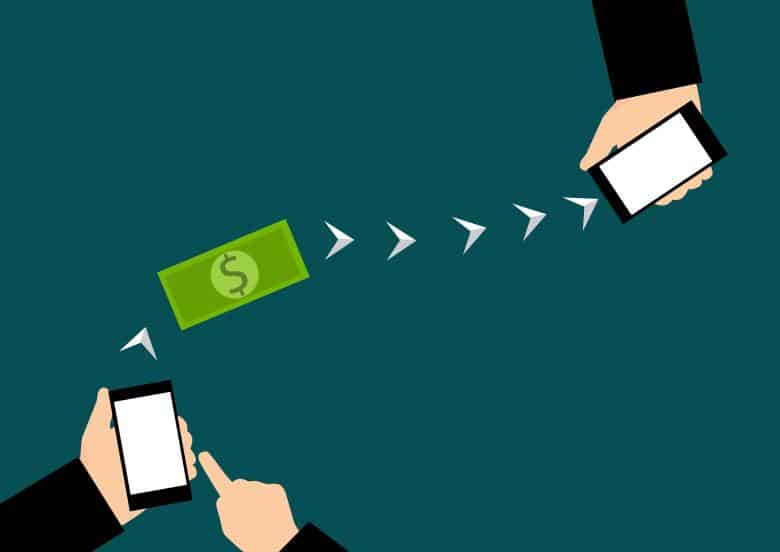 To determine the best provider for your needs when getting money out of Malaysia, the first thing to consider is the current TWD – the country's exchange rate, the time it takes for the funds to be delivered, and the level of commission you will pay when transferring.
If you are looking for the best combination of price, speed and reliability, use the online transfer service when you want to transfer your money from/to Malaysia.
There are many reasons why people send money online and it's important to make sure you're getting a lot. Perhaps you want to send money to your family living abroad, or you need to make a payment to a company in Malaysia quickly and easily, but regardless of the reason you are transferring funds, you should always compare money transfer providers.
Before making a transfer to another country, you should consider how quickly you need the money to get to Malaysia and how much you are willing to pay.
As a general rule, when transferring the money from/to Malaysia, consider the following:
Size of your transfer
The payment method you are going to use
Recipient withdrawal method
Transfer submission time
Money transfer provider you use
Online money transfer companies tend to provide the fastest way to get your money out of Malaysia, especially those that use a P2P system where senders and recipients are matched in real time. There are many online money transfer companies offering their services, you can search, compare them, read reviews from previous clients and then choose the company you want to use for your future transfers.
Before getting the amount out of Malaysia to your desired country, you should consider the following:
The amount you want to transfer: It is likely that the more money you send, the more value you will receive. This is because any fixed fee is a smaller percentage of the transfer amount, and also because many providers allow you to negotiate better exchange rate margins when sending larger amounts.
Exchange rate margin: Money transfer providers charge a small percentage above the average market exchange rate to generate revenue. Make sure you find the provider with the lowest margin so that your money reaches the intended recipient.
Hidden fees and charges. Before sending money, make sure the provider you are using does not charge any hidden fees. Our reviews and comparisons will tell you exactly how much you will pay for each provider.
Discounts and offers. Different companies offer different perks when sending money online, so it's a good idea to take a quick look through them and see if any companies have any particularly attractive deals.
World Remit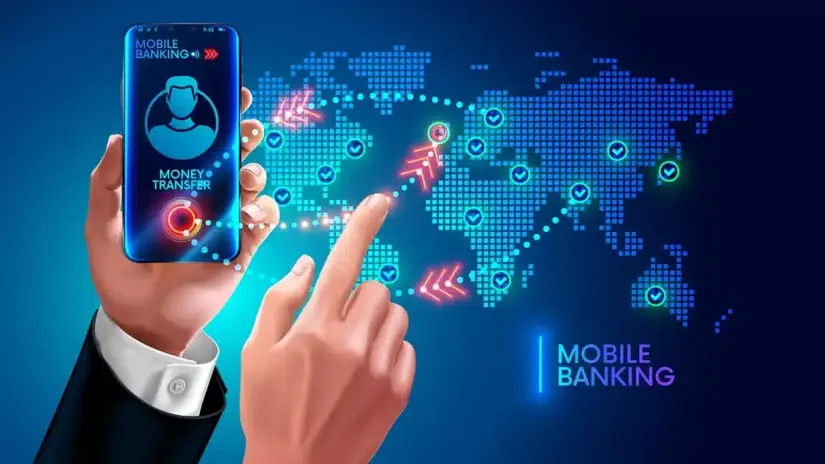 Let's talk about another international money transfer provider that is quite popular. One such organization that claims to offer the "best way to send money" abroad is World Remit. The platform allows you to send money abroad with the click of a button through your bank account. In some cases, you can even use your debit or credit card.
If you are thinking about using World Remit for international money transfers, we recommend reading our detailed review. Let's start learning everything from how the platform works, fees, payment methods, transfer times and more.
Since its inception in 2010, World Remit has served over 4 million customers in over 90 different currencies. According to the World Remit specialists themselves, 90% of the international transfers they make are completed within a few minutes.
Moreover, 70% of mobile transfers have an average transaction processing time of only 3 minutes. World Remit makes transfers much faster than traditional bank transfers or ordinary bank transfers.
World Remit has an extensive banking network in many countries. This not only leads to fast transfers, but also cheaper due to the work in several currencies. This is because, unlike traditional money transfer providers, World Remit partners already own the currency in which you wish to make the transaction.
When it comes to paying for a transfer, you have several options. If you choose bank transfer, you will need to transfer funds directly to certain account details provided by World Remit. They then send the cash to the recipient through an international network of partner banks.
Alternatively, you can also pay for the transfer using a debit or credit card, or even a prepaid card. If that's not enough, World Remit also accepts Apple Pay, Android Pay and Sofort.
World Remit also operates in Malaysia and you will be presented with all the necessary information related to your transfer before making a payment. This will include the transfer fee, exchange rate and estimated transfer time. The rates offered to you are only valid for 24 hours, so you need to make sure you transfer funds within this period. So, now you know how the World Remit payment system works.
There are millions of ways to get money out of Malaysia, wherever you are. There are different durations, the recipient can receive money in 3 minutes or 5 days, and it's up to you to decide. You can use your local bank, send money from your nearest branch or from your phone, you can use online wallets, money transfers and of course the best international money transfers like Money Gram, Wise or World Remit.
Wise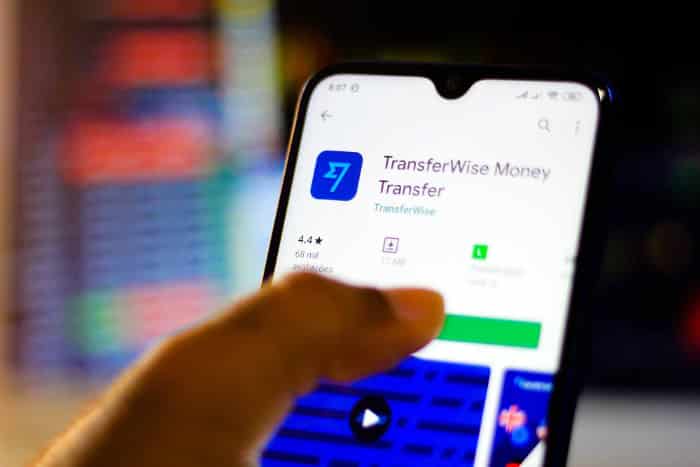 Another provider that is reliable and safe is the former TransferWise. This is an international money transfer system through which you can send money at the rate of your currency, and the recipient will receive the amount at the rate of the currency of his country. And definitely one of the most convenient ways to send money anywhere on this planet, this service is called Wise. This will help you transfer money, find a suitable exchange rate and not lose a lot of money, as you do when using other banks or transfers.
Wise, unlike many of its competitors, gives you crystal clear information about how much fees you pay before transferring. Money transfer companies can often try to hide fees and exchange rates from the user, giving Wise a breath of fresh air. Wise offers accounts for both regular users sending messages to others and business accounts with additional features.
If you frequently travel abroad or receive payments in foreign currencies, be sure to check your Wise Borderless account to make sure it suits your needs.
As long as you're sending the local currency, the Wise fee remains the same no matter what country you're sending from. Fees are determined as follows:
Quantity. The more money you send, the higher your commission will be. This is because commissions are based on a predetermined percentage. Each currency has its own percentage.
Payment method. You can pay with a bank account, bank transfer, debit or credit card – each uses a different fee depending on the amount you send, but the percentage will generally be the same no matter how much you send.
Location. The same fee table should be used for transfers from different locations, but this may change if you are traveling abroad and sending money from other countries.
Wise offers you 6 easy steps:
Register for free. Register online or in their app for free. All you need is an email address or a Google or Facebook account.
Select the amount to send. Enter the amount you want to send. They will show you their fees in advance and tell you when your money is due.
Add the recipient's bank details. Fill in the recipient's bank account details. If you don't know their details, the service may request them for you.
Verify your identity. Some currencies or large transfers require a photo of your ID. This helps keep your money safe.
Pay for the transfer. Send money by bank transfer, debit or credit card.
That's all. They'll take care of the rest. You can track your transfer in your account and the company will notify your recipient that it will arrive.
General tips for international money transfers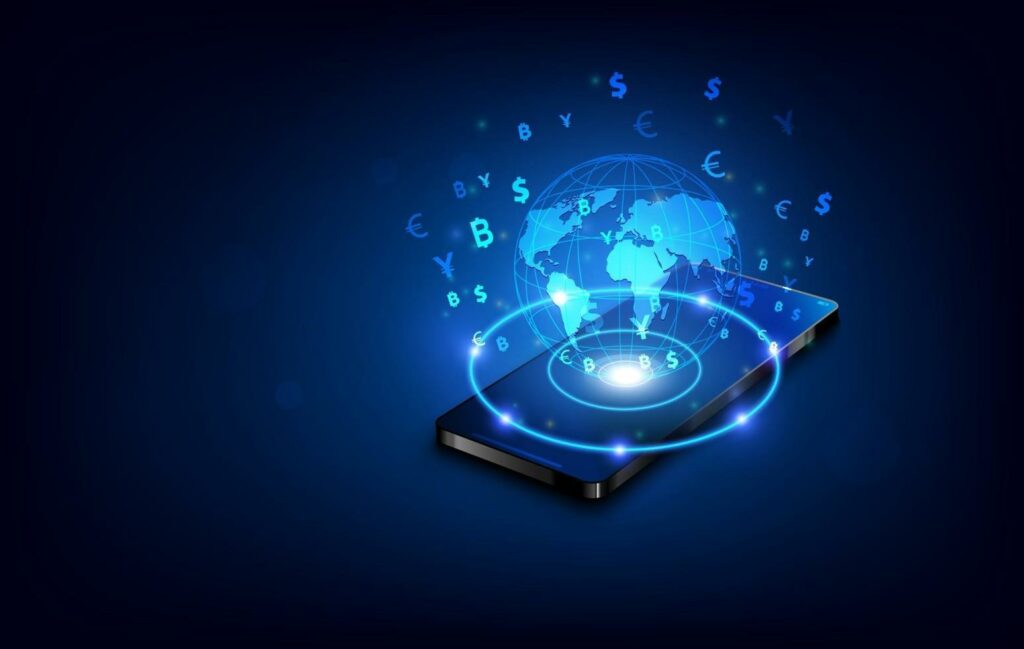 1. Compare the cost of translation from several providers
There are two types of costs: upfront payment and exchange rate markup. Find a provider that offers the cheapest combination of low fees and the best exchange rate you can get. Usually, non-banking online providers offer cheaper transfers than banks.
2. Know how exchange rates work (and how to find the best one)
An exchange rate is the price of one currency in relation to another currency. For example, if you want to convert US dollars to Euros, you should check how much one US dollar is worth in Euros. Most transfer providers won't give you the exchange rate you'll find on a currency exchange platform like Bloomberg.com (or when you exchange rates on Google), but a currency platform can be a useful starting point to see what the best rate looks like. like this minute. When checking the exchange rate for an international transfer using services such as Western Union, be guided by the amount in foreign currency. The higher it is, the more money your recipient will receive.
3. Avoid paying by credit card
This is an option for some providers, but there may be a higher down payment and your credit card issuer may be responsible for charges such as interest and cash advances. If you need fast money delivery, use a debit card. A transfer paid directly from a bank account is usually much slower.
Pained by financial indecision? Want to invest with Adam?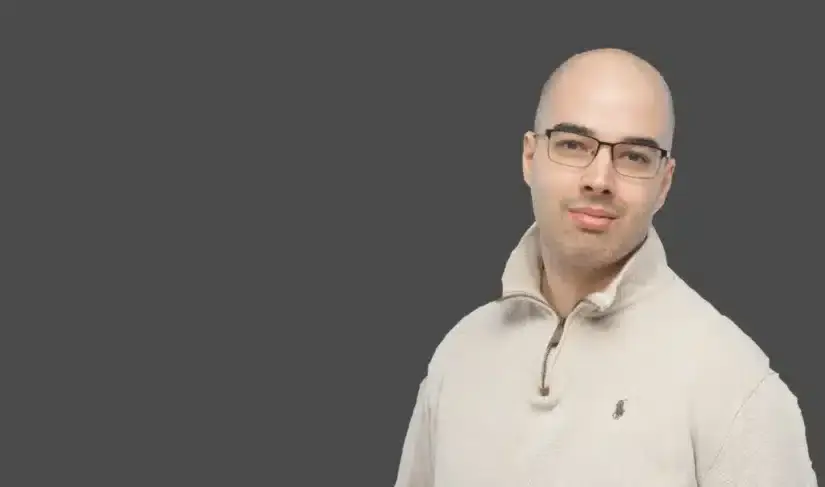 Adam is an internationally recognised author on financial matters, with over 381.2 million answers views on Quora.com and a widely sold book on Amazon