Getting money out of Philippines as an expat – That will be the topic of today's article.
Nothing written here should be considered as financial advice, nor a solicitation to invest.
For any questions, or if you are looking to invest as an expat, you can contact me using this form, or via advice@adamfayed.com
It is usually better to "kill two birds with one stone" and invest as an expat, rather than send money home to buy shares or a house.
Introduction
People who are not accustomed to living one day, think about their future life, its conditions and prospects. One of the topics for discussion is the place of residence. And the key feature here is the thought of migrating to another country. Yes, few people think about this and not all families have enough budget to start life in a new way. Therefore, for enthusiasts, for those who want something new, let's talk about life in the Philippines, about its pros and cons.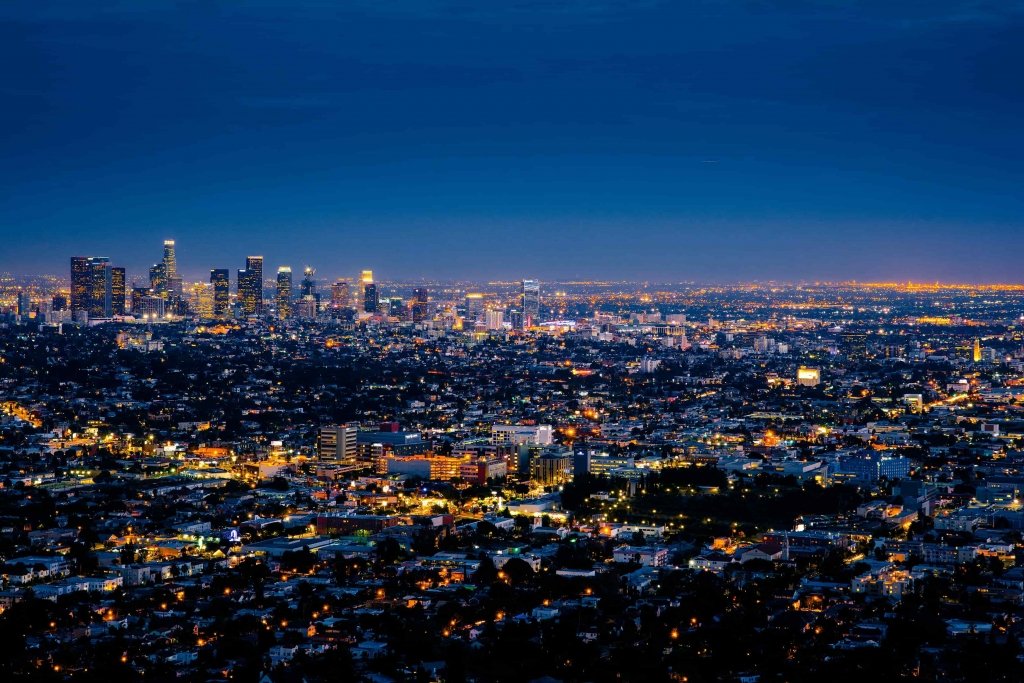 The territory of the country, no matter how strange it may seem, falls on 7 thousand islands with an incredibly favorable tropical climate, but a third of them do not have names, and most do not exceed a football field in area. It is hot and humid throughout the year. The main religion is Catholicism.
More than 90% of the population are adherents of Christianity. The currency of the Philippines is the Philippine peso. The locals communicate in English and Filipino. Manila, which consists of seven cities, is the capital of the Philippines and accommodates about 10 million people.
Working in the Philippines is not easy. Here they do not seek to pay employees large salaries, and the monthly salary very rarely exceeds the mark of 400-450 dollars. But, it is worth noting that freelancers will feel good, and maybe even excellent. And so in the Philippines there are 3 main areas for work:
You can try to get a job in a large international company, but it is very difficult to do this – you need to be a professional in your field, have a lot of experience and work experience.
The second option would be to work at a school, but you must know English at a high level, since it is one of the state languages. In addition, you will be required to have TOEFL or IELTS certificates, which will confirm your knowledge.
Well, the simplest and most common option – you can get a job as a tour guide, you can get a job in the service sector for vacationers or be a coach in popular sports in this country.
Pros of living in the Philippines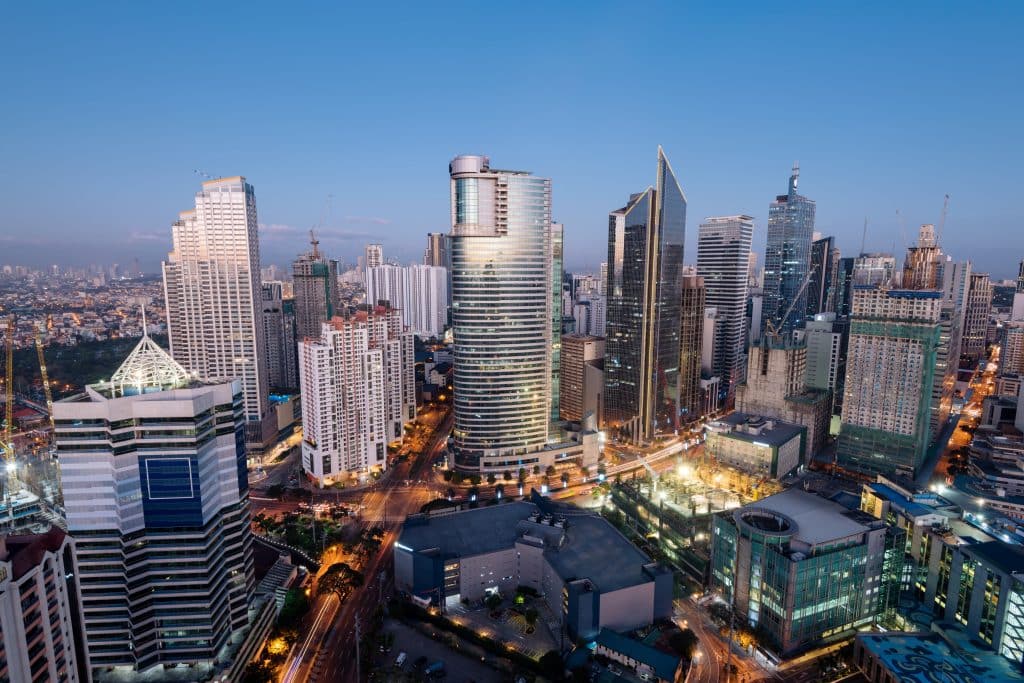 If we compare the Philippines with Thailand or Vietnam, then for the most part there are no Asian exotics that have a bad effect on acclimatization.
A high level of medicine and the absence of dangerous pathogens that are inherent in most countries with a hot climate.
The population is sociable, kind and understanding people. Yes, and pure Asians are definitely not to be found here.
An extremely small number of robberies, robberies, thefts. Crime is almost low. Yes, in the slums you should not relax and weaken your attention, but in the capital you should go to a show with expensive things. But the human factor is the same everywhere – petty thieves can "serve" tourists too.
Relative simplicity of migration actions. Almost everyone can immigrate to the Philippines. For those wishing to move to this warm place, there are many affordable and legal immigration options. Plus, it won't hit your budget that hard. It is worth considering that to start you need a small supply of money, and if possible in the future to have additional income.
English language. It is state-run here, so there will be no problems in communicating with the local population.
Climate. Of great importance here is the diversity of microclimates, which is possible due to the geographical location of the Philippines. For every soul there is a suitable place with a beautiful view, weather and infrastructure.
The beaches and resort areas are simply amazing. Clean and clear blue water, white sand. Diverse underwater world. You can live right on the beach.
No traffic jams.
Easy availability of obtaining a driver's license in the country.
Good masseurs.
Relatively low prices for food, accommodation and services (except resort areas)
Cons of living in the Philippines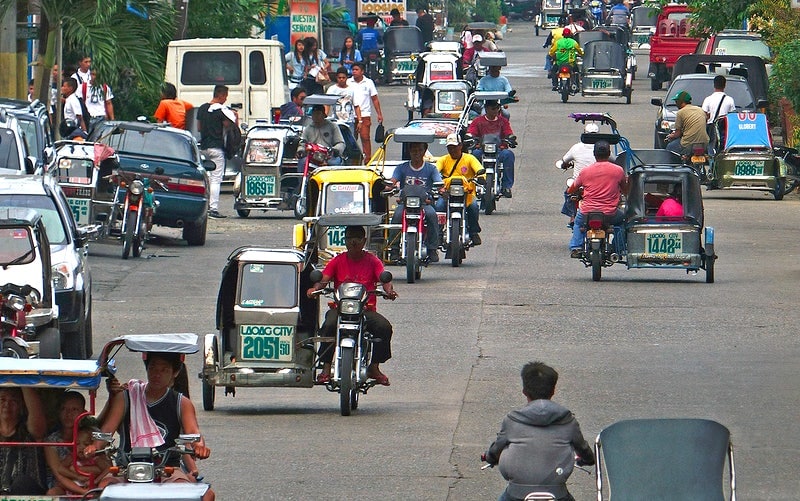 Cleanliness around. She's almost non-existent here. For local residents, dirt is a common thing.
Borrowed culture from other countries. Unfortunately, the Philippines does not have its own culture.
Overpopulation. Manila is known for its high population density due to constantly arriving immigrants from Asian countries. This leads to a difficult life in the capital – there is little space and traffic jams are comparable to those in Moscow.
Commercialism. Locals are very dismissive of visiting tourists. Therefore, at first it will be difficult for you to get along in a new country, but after a while, as you feel like a local, all problems in this regard will come to naught.
Slow and poor internet throughout the archipelago.
Nutrition, as well as culture, is borrowed "from the world and thread by thread." You will have to get used to local delicacies and chicken and rice, because it will be very difficult to find ordinary products.
Huge crowds of beggars. Most visitors who are not used to poverty are horrified, because it is quite normal to find many beggars around the city who are just sitting around doing nothing.
The Philippines has almost every natural disaster in its portfolio. Starting from typhoons, tsunamis, ending with earthquakes and even volcanic eruptions, therefore, when choosing a place on the archipelago, this point should be taken into account.
There are many inexperienced and poorly trained motorists, which is due to the easy obtaining of a driver's license.
The rental of small vehicles is poorly developed.
All houses look the same, monotonous and gray, you can see running rats around the city.
Despite all the disadvantages, the Philippines is a good country with amazing nature. But if you want to live there, then you should think about it, weigh the pros and cons. People who decide to go there spontaneously are likely to be doomed to failure. But if you already have prospects there in advance, acquaintances who can help, or some good income, then feel free to go there.
Expats in the Philippines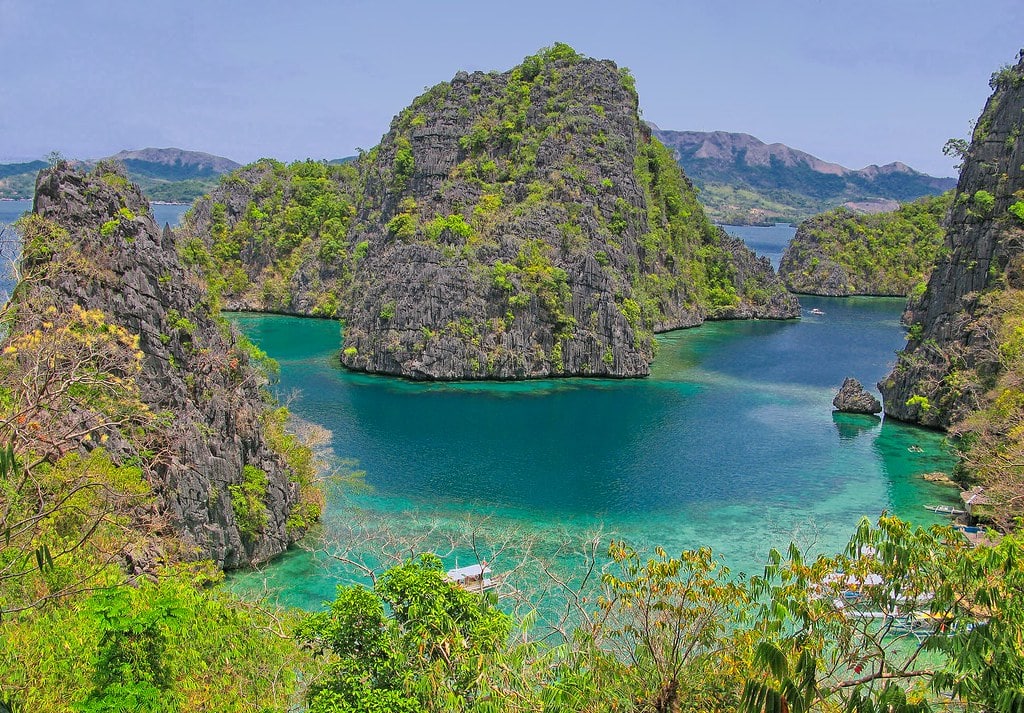 Living in the Philippines attracts expats from all over the globe due to factors such as:
Excellent tropical climate;
Sea resorts;
Affordable prices;
Quite a high standard of living and economy. Of course, this is not Europe or Singapore, everything is a little simpler and more modest here, but the Philippines cannot be called a poor and backward country either.
The Philippines has all the conditions for a comfortable life of modern man. The country has a well-developed transport system, there are many large shopping malls, boutiques and restaurants. In addition, the Philippines is famous for its high level of medical care and the highest quality education among the countries of Southeast Asia.
Prices for food and housing in 2022 are pleasantly pleasing with their affordability. For example, comfortable apartments with all necessary amenities in the Philippines can be found for only $400-500 per month.
The banking system in the Philippines is quite stable and can guarantee every expat that his money will be in a safe place. But in the end, since there are so many expats, and half of them definitely work and regularly send money to their families abroad, banking may not be the best option.
It is not a secret for almost everyone that transferring money through banks is inefficient in terms of taxation, and you pay a lot of money for arranging the transfer. Thus, to send money abroad from the Philippines, you will have to look for other options, such as dedicated money transfer companies, which are mainly focused on transferring your money with low fees and without any loss.
Initially, monetary losses are associated with different currencies, since you send in pesos, and the recipient of money will receive it in the currency of the current country. In general, money transfer companies always offer you a calculator where you have the option to choose your currency and the amount and details of the recipient and see how much he will receive.
Later we are going to discuss all the tax-efficient options of getting money out of the Philippines, and we will mainly focus on money transfer companies such as:
Western Union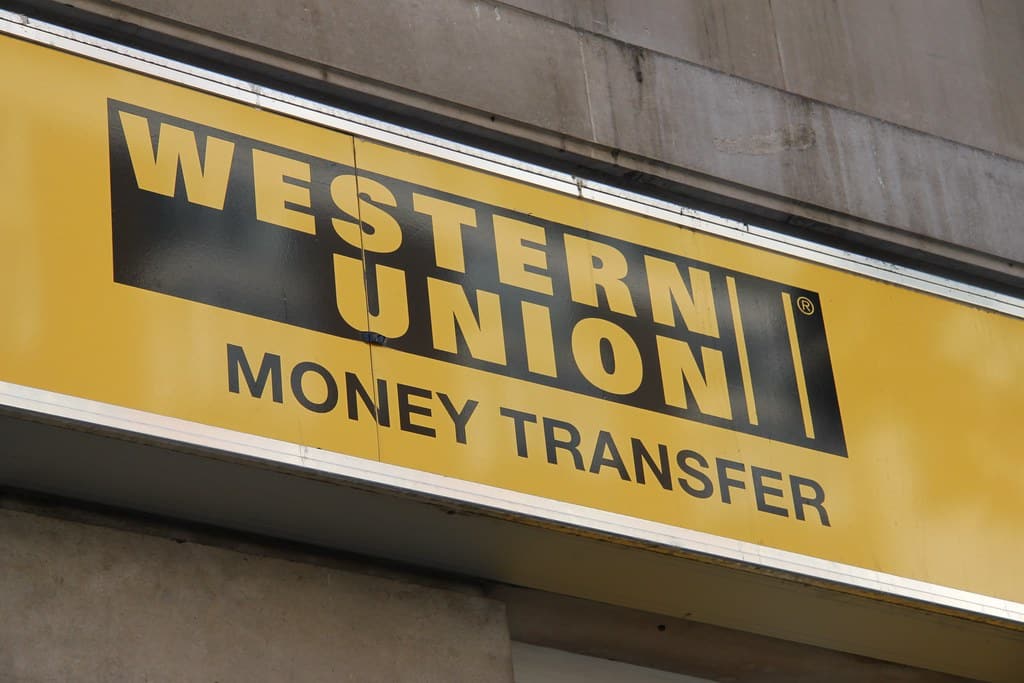 Western Union is one of the oldest, largest and leading money transfer providers in the industry with over 550,000 locations in over 200 countries and territories. Unlike many providers, Western Union offers both domestic and international transfers; the ability to quickly send and receive cash abroad is his specialty.
Customers can also send money online through the Western Union website and mobile app to bank accounts, agent offices and mobile wallets.
But Western Union has a complex pricing structure, and the FAQ is missing instructions for some key customer situations, such as canceling a transfer before delivery.
In addition, the company has failed to protect consumers in the past. He agreed to pay $586 million in a settlement with the Department of Justice and other government agencies in 2017 for failing to prevent electronic fraud on his platform.
With Western Union, money can be received in more than 125 currencies and in several ways (sending and receiving options vary by country): in cash from an agent or through an ATM, to a bank account or to a mobile wallet.
Money is often available within minutes of being sent. You can pay by money transfer in cash, debit or credit card or from your bank account. For some countries there are also bill payment services.
Money transfer limits vary depending on which service you choose and your transfer history, as well as the location of the sender and recipient, payment and payout methods.
Western Union is currently embarking on a massive digital expansion to increase the number of countries that provide digital money transfer services, such as sending money to or from a bank account, mobile wallet, or through the Western Union app.
They are also expanding the number of countries in which you can use their mobile app. Digital opportunities are already widespread in the US, Canada, most of Europe, Australia and New Zealand, but they are rapidly expanding their digital reach in Latin America, Asia and the Middle East.
More recently, they have expanded their digital presence in several countries including Mexico, Brazil, Jamaica and Panama in Latin America and the Caribbean; Singapore and Malaysia in Asia; and Bahrain, Kuwait, Qatar and Oman in the Middle East.
Western Union allows millions of people to send money to family members for basic living expenses, education, healthcare, or starting a business. Western Union also serves businesses through its Western Union Business Solutions division.
Wise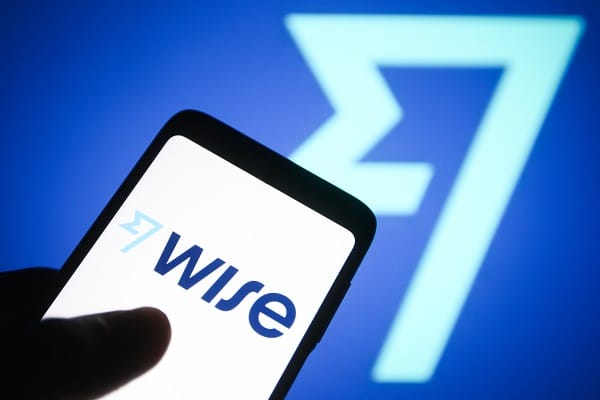 TransferWise is a British company that believes that money should have no boundaries. The company is the brainchild of Kristo Kärmann and Taavet Hinrikus.
Taavet worked for Skype in Estonia and was paid in euros despite being in London. Kristo, on the other hand, worked in London and paid off the mortgage in his home country of Estonia.
Their strategy was simple. Every month they looked up the average market rate. Christo then sent pounds sterling to Taavet's UK account, and Taavet sent euros to Christo's account.
They both received the promised money and no other hidden payments were made.
From that moment, TransferWise was born, generating invoices all over the world. Now you simply deposit money into TransferWise's bank account in the country of your choice and they pay your recipient at the correct exchange rate.
Since its launch in 2011, TransferWise has grown to over 6 million customers and is backed by investors from companies such as Virgin and PayPal.
TransferWise's features are broken down into several categories depending on how you plan to use the service. At its core, TransferWise is a money transfer service that is most commonly used for international transfers to keep rates low and stick to the actual exchange rate.
Most of the features we'll cover in our TransferWise review use the same procedure for both sending and receiving money using the service. TransferWise then converts the money or stores it in the same currency by depositing it into the account of your choice.
That's pretty much everything TransferWise does. For some reason, the process of sending and/or receiving money abroad may seem complicated to you, but TransferWise's interface makes it quite simple and convenient.
The application is easy to use for business and personal exchanges. You can view your transfer and payment history, send money to all your contacts, and convert money between accounts you maintain with TransferWise.
Another benefit of this app is notifications about your payments. You can also check the status of your payment if you need to provide any details.
TransferWise tells you exactly where the money is, whether it's fully converted or sent to a bank account. They also report the approximate date of receipt of money in the mobile application.
In addition, the TransferWise mobile app provides a quick button to block and unblock your debit card. Everyone who travels has stories of things being lost or stolen. The last thing you want is for another person to try to use your debit card while you are abroad. If you're having trouble finding your card, go to the app and block it from being used.
World Remit

WorldRemit is an online money transfer company that allows you to send and receive money instantly from almost anywhere in the world. WorldRemit allows you to send money from 50 countries and receive money in 150 countries. Depending on the direction of the transfer, you can receive the parcel either directly to a bank account, or to a mobile wallet (for users who do not have a current account), or in cash at the points of payment transfer partners.
WorldRemit was founded in 2010 by Ismail Ahmed, a Somali migrant who came to the UK in the early 1990s to study economics at university. He regularly sent money back to his family in Somaliland, which cost him more than 10 percent in fees at major banks and required him to travel across town to the nearest branch.
Ismail later worked for the United Nations in the field of compliance, where he discovered the challenges companies face in complying with anti-money laundering and anti-terrorist financing regulations. He started thinking about how to make money transfers more efficient and decided to set up WorldRemit, headquartered in London. Ismail was convinced that this technology could improve the way money is sent internationally, reduce costs, and improve regulatory compliance.
The company very quickly achieved great success and continues to grow rapidly to this day. In 2016, Ismail was honored with the EY Entrepreneur of the Year award for his efforts, "overcoming challenges" and achieving "global meaning and success."
Over the past 9 years, the company has earned a good reputation among online transfer operators and a good rating from TrustPilot customer reviews.
According to statistics, almost a third of all WorldRemit transactions go to mobile wallets and mobile phones (which are used as a means of payment in many African countries). This feature is due to the fact that WorldRemit, like many other foreign transfer operators, has the most loyal and competitive offers in many regions.
For example, WorldRemit transfers to Nigeria from Europe, the UK, or the US are the best deals on the market, considering competitive fees and exchange rates.
In addition, Worldremit provides the best exchange rate for payments from the US to Mexico, provided that you pay for transfers in cash (at Banco Azteca, BBVA Bancomer, Bancoppel, Telecomm Telegrafos and Pagos Intermex branches) or to bank accounts.
Another extremely popular direction in the service, the volume of money transfers, which is increasing every year (growth in 2017-2018 was 120), is sending to Pakistan, subject to payment in cash through AL Habib Bank branches. In addition, depending on the amount of the transfer, WorldRemit often provides the best conditions for sending transfers to Morocco, Chile and Colombia.
WorldRemit is the best choice for sending small amounts up to £800/$1,000, while cashing out at a partner's office is the preferred method of receiving a transfer.
Payment methods offer almost every possible option, such as: direct payment from a bank card (debit and credit), bank transfer from a bank account, SOFORT, Apple and Android Pay, Poli, Interac, ACH and Trustly.
Benefits of using money transfer companies
You get the exchange rate, which means they outperform the banks. They trade at real-time exchange rates and use various monitoring tools to select the best exchange rates.
The online transfer method is faster and faster than conventional methods. The transferred money is received on the same day, and in some cases within a maximum of one or two business days.
The online method provides a wide range of currency pairs and currency options.
The online system is available 24/7. You have the opportunity to transfer money at any time of the day.
It is possible to get your money out of the Philippines, but it is getting more and more difficult. It is best to carefully consider each option and send smaller amounts gradually so as not to go beyond the rules. Also note that with the current situation, additional restrictions may also be introduced in the future.
Pained by financial indecision? Want to invest with Adam?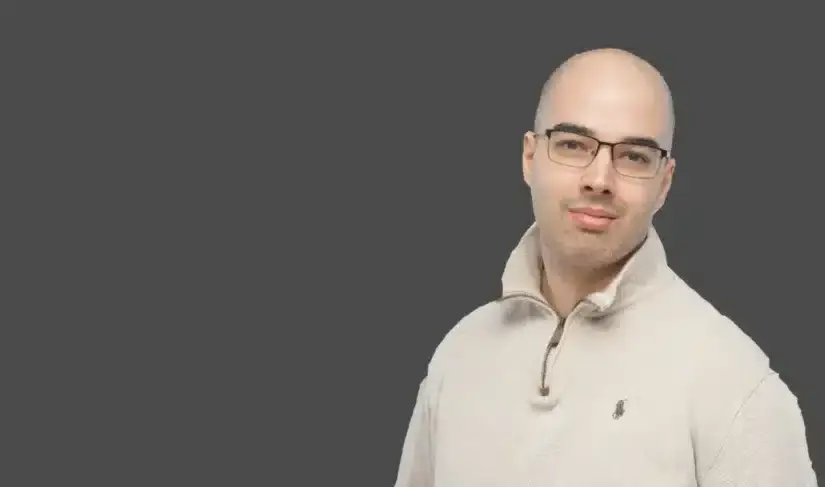 Adam is an internationally recognised author on financial matters, with over 381.2 million answers views on Quora.com and a widely sold book on Amazon