GME Remit has carved a niche for itself in the remittance market. A brief dive into its history reveals that GME Remit started with a vision to simplify cross-border transactions. The core services GME Remit offers have always revolved around ensuring swift, secure, and seamless money transfers.
If you want to invest as an expat or high-net-worth individual, you can email me (advice@adamfayed.com) or use these contact options.
Brief History of GME Remit
GME Remit began its journey with a clear mission: to revolutionize the remittance industry. Over the years, GME Remit has expanded its services, always keeping the customer at the forefront. From its establishment in 2016, it has achieved significant milestones.
In 2017, they launched their first online service and became the first service provider in Korea to obtain a remittance license. By 2018, it had achieved $40 Million in remittances and was selected as Seoul City's recommended remittance operator.
Their growth trajectory continued, with the company achieving $1 Billion in remittances by 2020. In 2021, they achieved $1.4 Billion in overseas remittance and launched a mobile coupon service. As of 2022, they have set a target to achieve $2.0 Billion in overseas remittance.
Core Services Offered
GME Remit primarily focuses on remittances. They ensure that users can send money across borders without any hitches. It also offers competitive exchange rates, making it a preferred choice for many. But that's not all. It provides a plethora of services tailored to meet the diverse needs of its users:
B2B Payments: It facilitates fast and low-cost cross-border payouts and collections for businesses.
Personal Remittance: With GME Remit, individuals can send and receive money with just a few clicks.
Easy Loan: It offers a 100% paperless loan application process through their app, with same-day loan receipt.
Digital Wallet: Users can deposit, withdraw, send, and pay with the convenience of its digital wallet payment system.
Money Exchange: It provides money exchange services in their branches, offering better exchange rates than traditional banks.
Mobile Topup: It supports both domestic and international mobile recharges, covering over 150 countries and 500+ operators globally.
Local Transfer: It simplifies local transfers, allowing users to send money from one account to another or to friends in multiple languages.
Gift Coupons: Users can buy and send gift coupons to their loved ones using reward points earned from its services.
GME Remit's commitment to innovation and customer satisfaction has positioned it as a leading fintech company in South Korea. With its cutting-edge technology and dedicated team, it continues to bring the best financial solutions to its users.
How GME Remit Stands Out in the Remittance Market
GME Remit isn't just another name in the remittance market; it's a leader. The features it offers are a testament to its commitment to excellence. The speed and efficiency with which it processes transactions are truly unparalleled.
But it's not just about speed; it also places a high emphasis on security, ensuring that users' funds are always in safe hands.
Speed and Efficiency
When you choose GME Remit for your remittance needs, you're opting for speed. It ensures that transactions often complete within minutes. This commitment to efficiency is evident in their recent app updates, which have introduced a more user-friendly and intuitive homepage UI.
Moreover, they've incorporated features like the ability to add Alipay receivers using a QR code, further enhancing the user experience.
Security Measures
Security isn't just a buzzword for GME Remit; it's a promise. It employs state-of-the-art encryption and other security protocols. This ensures that users' funds and data remain protected at all times. Their recent app update also introduced a password validator, ensuring that user passwords are strong and secure.
Comparison with Other Remittance Services
The remittance market is crowded, but GME Remit consistently rises above the rest. What sets it apart? It's a combination of factors. Its user-friendly interface, as seen in their app available on the App Store, is a major draw for users. Their competitive rates ensure that users get the best value for their money. And, of course, the swift transactions
It offers make it a top choice for users worldwide. Furthermore, it is licensed by the Ministry of Strategy & Finance, allowing it to operate as the first Non-Bank Remittance Service provider in South Korea. This licensing not only adds a layer of trust but also showcases its commitment to adhering to regulations and ensuring user safety.
In addition to these features, GME Remit's app provides a range of services, including local transfers, mobile top-ups, and even a feature called "Smart Withdraw," allowing users to withdraw from ATMs seamlessly. When you stack it against other remittance services, the difference is clear.
It isn't just about sending money; it's about providing a comprehensive, secure, and efficient remittance experience.
User Experience and Interface
GME Remit prides itself on its intuitive design. Whether you're accessing it via its mobile app or web platform, the experience remains seamless. As the No.1 Money Transfer Company in South Korea, it ensures that users can easily navigate through its platform.
With an all-in-one mobile app that boasts government-grade security, GME Remit ensures that sending money is both easy and secure.
Mobile App Review
GME Remit's mobile app stands out in its category. It offers a clean interface, easy navigation, and quick transaction capabilities, making it a favorite among users. The app's features include real-time cash payment and bank deposits, allowing users to send money with the fastest payment methods available.
Moreover, with more than 90% savings compared to banks, it's mobile app is not only efficient but also cost-effective. The app also offers a special incentive: the service charge for the first transaction is free!
Web Platform Insights
GME Remit's web platform mirrors the efficiency of its mobile counterpart. Users often commend it for its straightforward web interface, which makes transactions a breeze. The platform provides all the answers users might need, ensuring that they can confidently navigate and complete their transactions.
With services available in over 200 countries and a transaction achievement of 1.6 Billion USD in 2022, its web platform is a testament to its global reach and reliability.
Customer Support Quality
GME Remit values its customers. Whenever users face issues, GME Remit's customer support jumps into action, resolving concerns promptly. One of the standout features of its customer support is its multilingual service, available in 17 languages.
This ensures that users from various backgrounds can communicate their concerns effectively and receive the necessary assistance. With over 400,000 happy customers and 13 branches all around South Korea, its commitment to quality customer service is evident.
Fee Structure and Transparency
GME Remit stands as a beacon of transparency in the remittance industry. Every user who engages with GME Remit knows the fees upfront, eliminating any room for unexpected surprises. This clarity, combined with its competitive rates, significantly enhances its appeal to users worldwide.
Breakdown of GME Remit's Fees
GME Remit has a structured fee system that they update annually. For the year 2023, the following are the fees associated with their services:
Download of data report in ACER format: €500/year (plus VAT, if applicable)
Data Reporting (GME data only): €1,000/year (plus VAT, if applicable)
Data Reporting (GME data + Upload of external data): €1,000/year (plus VAT, if applicable)
It's worth noting that these fees are not cumulative. The fee applied is independent of the number of markets where the transactions subject to reporting are performed. For instance, if a user activates the Data Reporting on multiple platforms like MPE, MTE, and M-GAS, GME Remit charges a single fee, which currently stands at €1,000/year plus VAT, if applicable.
Hidden Charges to Watch Out For
GME Remit's commitment to transparency ensures that users face no hidden charges. Their approach is straightforward: what you see is what you get. This transparent stance has garnered GME Remit a vast base of loyal users who trust the platform for all their remittance needs.
Additional Fees and Regulations
GME Remit, as a responsible entity, adheres to the provisions of article 32 of Regulation (EU) no. 2019/942. This regulation mandates certain fees to be paid to ACER to cover costs related to data collection, treatment, and analysis. The fees include:
Fixed component ("enrollment fee"): €9,000
Variable component ("records-based fee"): This fee varies based on the number of records sent to ACER in the previous year and their complexity.
Competitive Analysis: GME Remit vs. Others
In the vast sea of remittance services, it often emerges as the top choice for users, especially when it comes to fees. A comparative analysis reveals that GME Remit's fee structure is not only transparent but also more economical than many competitors. Their unwavering commitment to offering fair pricing without compromising on service quality truly sets it apart in the industry.
Geographical Coverage and Limitations
GME Remit, recognized as the No.1 Money Transfer Company in South Korea, has significantly expanded its reach over the years. Today, it proudly supports transactions in over 200 countries, making it a dominant global player in the remittance market. This vast geographical coverage ensures that individuals from various parts of the world can benefit from it's efficient and cost-effective services.
GME Remit's Presence in South Korea
GME Remit has established a strong foothold in South Korea, with 13 branches spread across the country. Their commitment to offering unparalleled services has earned them the trust of over 400,000 happy customers, a number that continues to grow.
GME Remit's Global Achievements
In 2022 alone, GME Remit achieved a staggering transaction volume of 1.6 Billion USD. This impressive figure underscores the company's dedication to providing seamless money transfer services and the trust users place in GME Remit.
Potential Expansion Plans for 2023
GME Remit never rests on its laurels. With a vision to further solidify their global presence, they have ambitious plans to enter even more markets in 2023. As the remittance industry continues to evolve, it aims to stay at the forefront by tapping into emerging markets and expanding its services to cater to a broader audience.
Technological Advancements and User Experience
GME Remit understands the importance of technology in enhancing user experience. They offer an all-in-one mobile app, ensuring that users can send and receive money with ease. The app's government-grade security measures further instill confidence in users, making it a preferred choice for many.
Customer Support and Multilingual Services
One of GME Remit's standout features is its multilingual customer service, available in 17 languages. This ensures that users from different linguistic backgrounds can access support without any barriers, further emphasizing its commitment to serving a global clientele.
Future Prospects and Predictions for GME Remit
GME Remit consistently demonstrates its commitment to staying ahead of the curve. With plans to introduce more technological innovations, it ensures it remains the go-to remittance service for many.
One significant move in this direction is GME Remit's recent partnership with RippleNet. This collaboration aims to tap into the rising rate of remittances between South Korea and Thailand, especially considering the significant Thai population in South Korea. RippleNet, known for its efficient cross-border payment solutions, will likely bolster its technological prowess.
Furthermore, Ripple's endeavors, such as partnering with Bhutan's central bank to pilot a central bank digital currency (CBDC), hint at the potential technological avenues it might explore in the future.
GME Remit and RippleNet: A Strategic Partnership
In August, GME Remit joined forces with RippleNet, aiming to connect to Thailand's SCB. This partnership seeks to leverage the nearly 184,000 Thai nationals residing in South Korea, making it a pivotal alliance for its business growth.
Exploring Digital Currency Avenues
With Ripple's recent collaboration to pilot a CBDC in Bhutan, there's potential for GME Remit to delve deeper into the realm of digital currencies. Such advancements could redefine the remittance landscape, offering users more efficient and diverse transaction methods.
Market Growth and Expansion Strategies
GME Remit has always been future-focused, and their expansion strategies for the coming years are no exception. These strategies promise to elevate it to even greater heights in the remittance industry. Founded in 2016, it has steadily grown its presence, especially in the Asian market. Their headquarters in Seoul, South Korea, positions them strategically in a region with immense remittance potential.
Strengthening Presence in Asia
GME Remit's recent endeavors, such as the partnership with RippleNet, primarily target the Asian market. With a significant number of Thai, Chinese, and Vietnamese nationals in South Korea, it is poised to capture a substantial market share in the region.
Exploring New Geographical Frontiers
While GME Remit has a strong foothold in Asia, its expansion strategies might also encompass other regions. By leveraging technological advancements and strategic partnerships, it could soon mark its presence in new territories, offering its top-notch remittance services to a broader audience.
Pained by financial indecision? Want to invest with Adam?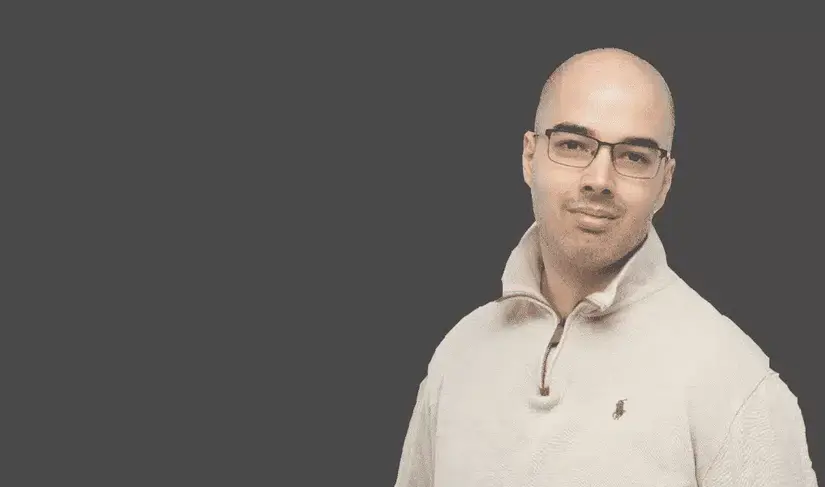 Adam is an internationally recognised author on financial matters, with over 668.8 million answer views on Quora.com, a widely sold book on Amazon, and a contributor on Forbes.