Grenada Citizenship By Investment
If you are looking to invest as an expat or high-net-worth individual, which is what I specialize in, you can email me (advice@adamfayed.com) or WhatsApp (+44-7393-450-837).
Introduction
The Grenada Citizenship by Investment (CBI) program is regarded as one of the most attractive and convenient in the Caribbean, providing investors with a number of advantages including tax exemptions, visa-free travel to more than 150 countries, and a stable political and economic climate.
Grenada is a little island country in the Caribbean that is renowned for its natural splendor, pleasant temperature, and vibrant culture. For those looking for a second passport or second citizenship for vacation and investment, it has grown in popularity.
You've come to the right place if you have the funds and are wondering how to obtain Grenada Citizenship By Investment.
This article is your guide to better understande the steps, benefits, and requirements for obtaining Grenada citizenship through investment.
Why Get A Grenada Citizenship?
Grenada, the second-largest exporter of nutmeg worldwide and a nation in the Caribbean, is also known as the "Island of Spice" and has some of the most pristine natural landscapes on the planet.
Grenada's year-round sunlight is enjoyed by sailors, divers, newlyweds, and luxury seekers worldwide. High-net-worth investors have not shied away from investing in it because of its reputation as an offshore sanctuary.
What amenities does this little group of islands off the coast of Venezuela provide?
First off, although having a relatively small population (113,449 as of June 2022), it is youthful and vibrant. The populace is well educated and has a young median age of 32.
Second, despite its stormy and colonial past (the British, French, and Spanish all vied for Grenada), Grenada's current place in the world is strong. It is a member of the UN, the Commonwealth, and the Caribbean Community (Caricom).
Thirdly, it's in a good place, which goes beyond merely having warm weather all year round of at least 80 degrees. Also, it implies that Grenada is located just outside the hurricane belt, where tropical storms often miss it.
And lastly, it has had a reliable administration for over 35 years. In 1984, the United States undertook a "rescue expedition" to free Grenada from communism. Since then, significant infrastructural upgrades have been made as the nation expanded rapidly.
In the years afterward, nothing noteworthy has occurred in the nation's politics or government. Also, investors want stability when it comes to governmental issues, therefore no news is good news.
What Is Grenada Citizenship By Investment?
Grenada started and launched its CBI program in that year. By making an investment in their island nation, it permitted outsiders to get a Grenadian passport.
The program came to a halt following the terrorist acts of September 11, 2001, but it was restarted in 2013 with new guidelines that shortened the procedure and gave it a fighting chance in the Modern world.
The new program faces stiff competition in addition to having an entirely fresh methodology. What, therefore, sets Grenada apart from other countries?
It relates to the United States and the E-2 visa deal.
What Is Grenada E-2 VISA?
One of the special features of the program is the E-2 visa agreement Grenada has with the US.
That much is true: Grenada is the only Caribbean CBI to possess this highly sought-after designation. China and India are only two examples of the few nations in the world without it.
In order to reside and invest in the United States, you will be able to do so if you have a Grenadian passport.
Anybody wishing to renounce their US citizenship, get a backdoor into the nation, or who has always sought a "in" should seize that fantastic chance. An "important" investment must be made.
Obtaining an E-2 visa will allow you to stay in the country for a maximum of five years, while it cannot be assured that you will be allowed to visit the US. If you continue to make a "significant" investment, you are free to renew it as often as you desire.
Investments under $100,000 could, however, be permitted for the E 2 visa, depending on the kind of business and where it is located.
One benefit of having an E-2 visa is that your spouse can work legally in the US. Any of your dependant parents and kids under 21 can come to the US with you after a quick two-month visa application period.
Also, dependent children of E 2 (up to age 21) are not required to pay the same tuition as an overseas student and are entitled to free education in US public schools.
It's also important to note that Montenegro and Turkey also have the E-2 pact, which means you might possibly use their CBI programs to enter the United States.
In contrast to Grenada, both nations demand a greater premium and have a few other disadvantages.
In order to successfully navigate the CBI world and determine the best course of action for you, you'll need some sound counsel.
What Are The Advantages Of Grenada Citizenship By Investment?
Becoming a citizen of Grenada has several advantages, much like citizenship in any other Caribbean nation. These advantages include:
Visa Exemptions
The ability to visit over 150 countries, including the UK, the Schengen Area, and Canada, without a visa is one of the main benefits of obtaining a Grenada citizenship via investment. This enables residents to travel and do business with ease.
Tax Advantages
Grenada is a desirable alternative for investors looking to lessen their tax burden because people are free from paying taxes on income and capital gains from foreign sources.
Stable Governmental and Economic Climate
Grenada is a safe, stable nation with a robust economy and friendly people. Because of the government's dedication to fostering economic progress, it is a prime place for business and investment ventures.
Good Healthcare System
Grenada has a sophisticated healthcare system with top-notch medical facilities, giving its people access to high-quality healthcare.
Good Quality of Education
Several prestigious institutions and schools can be found in Grenada, giving residents access to a top-notch education and training.
What Changes Have Been Made To The Grenada Citizenship By Investment?
There are certain issues with the Grenada Citizenship By Investment program. A project involving aquaculture was launched just a few years ago, but it failed to deliver on its promise of receiving funding from CBI investors. It's being looked into at the moment.
Grenada also agreed to extradition with China, the largest source of CBI applications, despite the fact that it hasn't yet needed it. It served as a signal to delinquents that Grenada would not hesitate to extradite anyone in the event that such a request were made.
As you can see, Grenada is serious about the due diligence procedure. The administration has said in the past that there is no way it will jeopardize security.
In recent years, the Grenada Citizenship By Investment program has tightened up its integrity and security due to intense competition from other CBI programs throughout the world and from its neighbors.
The government of Grenada has decided to temporarily halt the acceptance of new applications from Belarussians and Russians in connection to the on-going conflict between Russia and Ukraine, according to a March 2022 letter from Karline Purcell, Chief Executive of Grenada's Citizenship by Investment Program.
The program's directors have also made an effort to raise income; nevertheless, enhancing investor money and maintaining integrity are not always compatible goals.
Since the Grenadian Parliament enacted the Citizenship by Investment Act in 2013, the CBI program has undergone several changes in order to remain competitive.
The government adopted a novel strategy: whereas every other Caribbean CBI dropped rates, Grenada maintained its prices the same but provided additional incentives in their place.
You'll see that there is no change that lowers costs, according to the trade minister of the nation, Oliver Joseph. We must develop a program that provides alluring advantages without lowering the price.
And for that reason Grenada Citizenship By Investment is not the most inexpensive choice available.
Nonetheless, because of the most recent modifications, it also offers a few more benefits.
The word "dependent" now has a different meaning:
Grandparents and parents with dependent children who are older than 55 can be included under the primary applicant; they are not required to reside with the applicant.
The primary applicant's spouse and unmarried siblings who are at least 18 years old can also be included.
The addition of children born within a year of a person getting citizenship is automatic.
Dependent children may be added to an application up to the age of 30.
Dependent children between the ages of 18 and 30 are now eligible without having to be enrolled in college or university.
When applying for citizenship, applicants do not need to be permanent residents, which reduces paperwork and, more significantly, saves time.
To maintain citizenship, applicants must keep the real estate investment for at least five years.
Grenada won't provide the money from real estate investors to developers; instead, it will retain it in escrow. They won't disburse the money unless the developers have invested their own money in the project and can demonstrate that they are actually moving the project forward.
Foreign investors have undoubtedly started to pay attention as a result of these improvements, and the Grenada Citizenship By Investment program is now more well-liked than ever.
What Are The Investment Requirements For Grenada Citizenship By Investment?
Although there have been significant changes to the CBI program, the investment kinds have not changed.
Each program candidate will have to decide between investing in real estate or making a contribution.
You won't be able to mix the options; you will only be able to select one.
And make a sensible decision (or ask for assistance) because the restrictions and the overall investment amount vary. On the other hand, the real estate investment can be recoverable, but the gift, for instance, is non-refundable.
Both the real estate investment method and the gift route need you to hire a local government-approved agency to petition for citizenship.
Your contribution will allow you to become a citizen of Grenada and receive a passport as a consequence. And that applies to both yourself and your dependents.
Option 1: Donate To The National Transformation Fund
Grenada provides participants in its CBI program the option to contribute a certain amount to the country's National Transformation Fund (NTF).
The financing of different infrastructure projects on the islands is the responsibility of Grenada's National Transformation Fund, which was established to support Grenada and its citizens.
Good thing that the contribution only has to be made once; when you do so and receive your passport, you won't need to worry about anything else.
Individual applicants are eligible for $150,000, families with up to four members (siblings excluded) are eligible for $200,000, and beyond the third dependent, families are eligible for $200,000 + $25,000 for each additional dependent.
Parents contribute $50,000, siblings (over 18, not married, and without children) contribute $75,000, and every new kid contributes another $25,000 to the overall cost.
Nonetheless, there are still other costs that must be covered:
The application price is $1,500 per person, payable just once regardless of the number of applicants.
Then there's the processing fee: $1,500 for a single primary applicant or a couple, plus another $1,500 for each dependant of legal age (18+) and $500 for each kid aged 0-17.
The due diligence charge is $5,000 for each single applicant or couple; each additional person aged 17 or older adds $5,000 to the total amount.
In all, a single applicant will contribute to the national transformation fund a total of $158,000, compared to the minimum $214,000 required for a family of four with two young children.
Another choice for persons seeking a Grenadian passport is real estate investment. Depending on your circumstances, the sum will vary.
Are you a sole investor? A Grenadian passport will cost you $350,000.
The minimum investment reduces to $350,000 excluding the government fees amounting to $50,000 if you're investing with a partner. Hence, even if you apply with up to four members of your family, your minimum investment will still be $350,000.
Similar price decreases in other Caribbean CBI program countries have preceded the most recent price drop for co-investors.
Despite the fact that there are frequent direct flights to major hubs like Miami, New York, Frankfurt, London, and others, you definitely won't want to move to Grenada and live there.
For the five years after citizenship is granted, during which time the real estate must be retained to maintain citizenship, investors who want to invest in real estate are hoping to either buy and keep or buy and create rental income.
Like many other CBI programs with real estate investment options, you can only invest in real estate projects that have been pre-approved. These are mostly upscale hotels, villas, and resorts.
There are a few factors to consider when choosing real estate versus a contribution because the government fees are significantly greater when choosing real estate:
With the real estate investment option, you must pay $50,000 in administrative costs, regardless of whether you're a single person, a couple, or a family of four. The total cost will increase by $25,000 for each additional person.
There will be a $1,500 application fee per individual.
For a single primary applicant or a couple, the processing cost is $1,500; an extra $1,500 is charged for each dependant who is 18 years old or older, and $500 is charged for each kid under the age of 17.
For a single applicant or a couple, the due diligence charge is $5,000; for each additional candidate who is 17 years of age or older, the price is $5,000.
Once the five-year holding term is up, you can sell the property and pay back your investment or make a profit.
The government has most recently given its blessing to the sale and purchase agreement for CBI assets on the secondary market. In other words, when another CBI applicant is ready to sell, you can acquire their investment.
How To Apply For Grenada Citizenship By Investment?
Do you intend to get a passport for Grenada? Do you have a plan for your investing strategy?
You must first determine your eligibility:
18 years of age or older
Zero criminal history
Proof of your net wealth and lawful income
Proof of good medical records
Not subject to any sanctions, limitations, or entry prohibitions into the United States, the United Kingdom, or Canada
Not been convicted of a crime that carries a sentence of at least six months in jail
Are not currently being investigated for a crime
With the exception of Russia and Belarus, Grenada accepts competent investors and candidates from all countries as one of the few CBI nations without nationality limitations (until the Russia-Ukraine War).
Naturally, everyone is subject to thorough background investigations, including your dependents.
In relation to that, the primary applicant may include almost anybody associated with him or her on the citizenship application for Grenada:
Wife or husband
All biological and adopted children that are not older than 30
Every kid with a mental or physical handicap, regardless of age
55 years of age or older for the principal applicant's parents or grandparents
Siblings of the principal applicant who are over 18 and are not married and have no children
The Grenada citizenship by investment program is straightforward and may be completed in five simple steps over the course of around four months. The entire procedure is conducted digitally.
Although it's not the shortest schedule available, the timeline is comparable to many other CBI programs.
STEP 1: Pre-check
Grenada's processing time was longer than the applicant's, who had to spend months assembling this massive documentation package. A pre-check phase has also been added to the process.
By submitting the essential papers, you may start the application process.
In order to be considered, the Grenada Citizenship via Investment Committee must receive the application through an agency.
By submitting the essential papers, you may start the application process.
In order to be considered, the Grenada Citizenship via Investment Committee must receive the application through an agency.
The application procedure is now more efficient and makes it possible to begin the due diligence checks, which ultimately saves time for everyone.
The following papers must be submitted: a valid passport, a birth certificate, a picture ID, a police clearance certificate, a certificate of education, a proof of address, a marriage or divorce certificate, a bank reference, four different forms, and your current passport.
STEP 2. Submission of Application
If you opt to invest in real estate, you can proceed to sign a Buy and Sale Agreement and make the deposit after the pre-check is in motion.
As soon as you submit the complete application, you must settle all fees such as the government, processing, and application costs.
STEP 3. Wait
Processing your application will take the CBI unit two to three months on average. There won't be an interview, and you aren't required to be in Grenada.
The remaining costs, the contribution, or the completion of the real estate acquisition must be made once your application has been granted.
A certificate enabling you to apply for a passport will be given to you within 30 days.
STEP 5. Oath of Allegiance and Reception of Passport
Applying for a passport requires taking the Oath of Allegiance. After a few of weeks, you ought to have it. Passports from Grenada have a five-year validity period.
If there is a Grenada Consulate in the nation where the passport holder resides, the passport can be sent there for renewal without the passport holder being present.
Final Thoughts
For those interested in earning a second citizenship and reaping the rewards of a secure and thriving Caribbean island, the Grenada Citizenship by Investment program offers a once-in-a-lifetime chance.
For individuals wishing to increase their worldwide mobility and safeguard their future, it is worth taking into consideration due to its favorable tax structure, quick and easy application procedure, and visa-free travel to many countries.
It is best to talk to experts before deciding to obtain Grenada Citizenship By Investment.
Pained by financial indecision? Want to invest with Adam?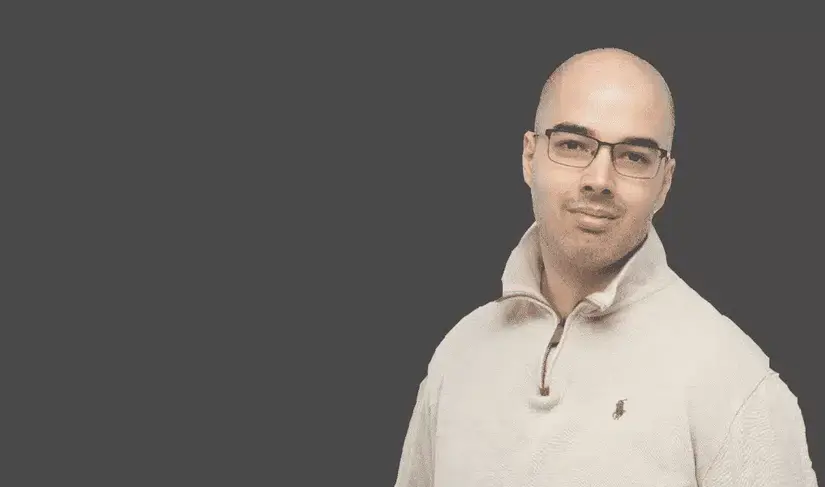 Adam is an internationally recognised author on financial matters, with over 668.8 million answer views on Quora.com, a widely sold book on Amazon, and a contributor on Forbes.