In most cases, when people speak of The Gilis, they have in mind a more specific set of islands off Lombok's northwest coast. There are three islands in this grouping, all of volcanic origin: the party-loving Gili Trawangan, the quieter Gili Meno, and the equidistant Gili Air, which is a favorite among newlyweds and other couples.
Those looking for a less congested alternative to Bali, Lombok's more popular neighboring island, are flocking to the Gili islands which offer diving and isolated beaches perfect for parties or romantic getaways.
If you have any questions or want to invest as an expat or high-net-worth individual, you can email me (advice@adamfayed.com) or use these contact options.
How to get to Gili Islands from Bali
Leaving from Padang Bai in Bali, you may take any of many high-speed boat services to Gili Trawangan, which will get you there in roughly three hours. Alternately, you can take a brief flight from Denpasar airport to Lombok airport, a voyage that takes less than an hour. The three islands are easily accessible by small boat, and several well-known tour companies offer many departures every day.
What's living in the Gilis like?
This small expatriate community includes numerous entrepreneurs establishing enterprises in the Gili Islands. Many hotels and homestays are available on these islands, known for their diving and snorkeling. Laidback island life is typical.
Indonesians greet visitors as a sign of respect and kindness. Every day on the Gili Islands, the call to prayer is five times and is heard from many mosques on the three islands.
Indonesians are known for being nice to cousins and strangers. Getting directions from a local is a typical occurrence, and the local's refusal to accept payment for their time shows that they want to help without expecting anything in return. This ingrained culture of kindness makes it difficult for nomads to say goodbye to the kindness they meet.
Indigenous Sasaks, Balinese, Arabs, and other Indonesians from diverse islands live on the Gili Islands. It's notable that Sasaks speak English, even though they mostly practice Islam.
Locals are friendlier and talk about their daily lives. Most hotels are budget-friendly, with a few premium ones. Many people move to the Gili Islands to enjoy a slower pace of life.
Some local holidays are notable due of cultural uniqueness. Nyepi Day, a 24-hour break from activities, requires Balinese residents and visitors to stay indoors. The islands' cultural tapestry is also richer due to Ramadan and Eid al-Fitr.
Best Places to Live in Gili Islands
The three main inhabited Gili Islands provide different experiences, so choosing one depends on your interests and personality.
Most of the inhabitants of the Gilis live on the largest island, Gili Trawangan. Famous for its exciting nightlife, the party island is sometimes compared to the more intense atmosphere of Khao San Road. Although most bars on Gili Trawangan close by 1 am, you can usually count on there being at least one that stays open later.
It's not only about the party scene on this island. Backpackers and nomads love its laid-back vibe. In addition, the pleasant atmosphere might be attributed to the ocean-facing cafes and restaurants. The harbor and many dining and retail alternatives may be found on the east shore, which is why many tourists head in that direction. In contrast, the north features larger and more expensive resorts that offer a pleasant and tranquil ambience but come at a higher price.
Gili Air, the beautiful island near Lombok, has a noticeably distinct demography, with a larger concentration of families. Despite sharing several activities with Gili Trawangan, such as diving and snorkeling, this island has a calmer and relaxed backdrop. In contrast to Gili Trawangan, where the nightlife never seems to end, Gili Air is a haven for travelers in search of quiet seclusion.
A popular honeymoon resort, Gili Meno is central to the Gili Islands. You shouldn't feel out of place if you go alone, with a friend, or in a group, regardless of this label. Some of the best yoga studios and retreats in Gili Meno offer relaxation, tranquility and self-discovery.
Climate
The island enjoys a constant tropical and pleasant mild environment all year round. From about November through January, we have the rainy season, which is marked by cloudy sky and the odd deluge of rain. In contrast, dry season days are typically sunny and warm (between 86 and 95 degrees Fahrenheit).
Transportation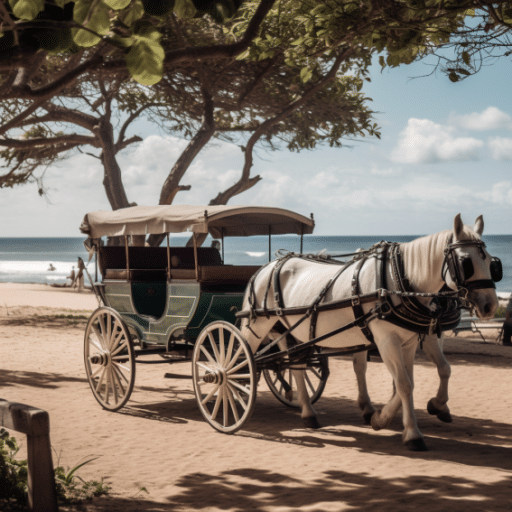 One of the few places without motorized transportation is the Gilis. No power-driven vehicles mean visitors must walk, bike, or take a horse-drawn cart. A horse-drawn carriage could be useful if you have a lot of luggage and need to move about Gili Trawangan, albeit this approach has caused contention because of worries over the horses' welfare.
Since horse-drawn carriages are not a viable form of transportation on the islands of Gili Meno and Gili Air, most people get around on foot.
Renting a bike or walking might be a better alternative as either is more eco-friendly. Walking around the whole island takes two hours and lets you find beaches and bars. There's a peaceful ambience on the islands without highway noise.
Islanders use Cidomos, or horse-drawn carts, for several reasons like as eco-friendly taxis for tourists. Cidomos help locals move things throughout the islands and bring products from the harbor to merchants as well.
Language
Over 700 languages are spoken in Indonesia. Approximately a fifth of the population speaks Bahasa Indonesia which is the main language utilized on television and by the government, but English, Dutch, Javanese, and a number of lesser local dialects are also used. Indigenous to Lombok, the Gili Islands are home to a Sasak-speaking population too.
Despite the widespread use of English, knowing a few Indonesian words and phrases can help you during your stay.
Internet
Your lodging may offer WiFi, although this is rare. If you don't mind not having WiFi at your accommodation, several island restaurants offer it. Those with unlocked phones can buy data packages too. SIM cards with data are half the price at Lombok airport compared with acquiring one on the Gili islands.
Remember that bad weather might slow and disrupt internet connectivity.
Drinking Water and Gas
Gili islands' tap water is undrinkable so both locals and tourists rely extensively on bottled water, contributing to Indonesia's plastic pollution problem due to inefficient recycling infrastructure. While some homestays provide water dispensers that can accommodate gallon bottles, those who don't can always pick up a water pump at the grocery store to ensure they always have access to clean drinking water.
A gas stovetop is a common appliance in kitchens on the islands. Should yours run out, you can just take your empty gas container to the next shop and swap it for a new one.
Accommodation in Gili Islands
Consider visa and stay length before moving to Gili Islands. Indonesia strictly requires your passport to be valid for six months after your arrival date.
The simplest alternative for visitors from over 160 different countries is to apply for a Free Visa Stamp upon arrival, valid for stays of 30 days or less. Note that this visa is non-extendable. If you want to stay in the Gili Islands longer, you can start by getting a 30-day tourist visa for 500,000 Indonesian rupiah (approximately 32.5 US dollars) at the Indonesian Embassy, which can be extended.
There are other visa possibilities. A consulate or embassy outside Indonesia issues the one-year Multiple Entry Visa for 60-day stays per visit. The Social, Tourist, or Cultural Visa is another option; it allows for a stay of up to 60 days and can be extended up to three times for an additional 30 days each time. A consulate or embassy appointment and a sponsor letter are both needed to apply for this visa.
It is vital to keep track of your visa term while enjoying the tranquility of the Gili Islands because overstaying your visa in Indonesia carries a penalty of around 70 USD per day for stays under 60 days beyond the visa's expiration.
Food and Drinking in the Gilis
Colorful Indonesian food celebrates many flavors and cultures. The myriad ways each meal can be prepared from one location to the next is a reflection of the country's culinary variety. Consider satay, a widespread dish with at least 20 distinct variations due to differences in personal choice and access to ingredients. Many traditional Indonesian cuisine are recognized for their strong spices, albeit sweet and sour meals can delight a wider audience.
Almost every meal in Indonesian cuisine features rice. Because the Goddess of Rice is held in high esteem in Java and Bali, the people there have a deep cultural and historical preference for rice. Therefore, it is a staple in almost all Indonesian dishes.
Indonesia has a strong alcohol culture with many bars, restaurants, and stores, despite being mostly Muslim. To avoid any unpleasant surprises due to the lack of regulation surrounding home brewing, it is better to stick to well-known beers and spirits.
Religion
While Islam is the country's official religion, Christians, Hindus, and Buddhists all cohabit peacefully throughout its provinces. The country and the beautiful Gili Islands stand out from other friendly vacation spots because of their openness to visitors celebrating different faiths. Through transcending their own religious differences, the inhabitants of this area are able to welcome others of different faiths and celebrate with them in a spirit of mutual respect and goodwill.
Schooling
Digital nomads are increasingly homeschooling. Although the Gili Islands are rather far from any major landmass, children nevertheless have access to certain educational opportunities, from elementary all the way through high school. It's remarkable that many students make the effort to study in this remote and unfamiliar setting for six days a week.
What to do in Gili Islands
Partying, snorkeling and diving are most popular in the Gilis. All three of the islands have diving facilities, with Gili Trawangan being the most popular of the three. Gili Trawangan is connected to the other two islands by public boats twice daily, making island hopping a breeze. While there are a few good surf places on the Gilis, Lombok, which is not far away, has far more consistent waves and is well recognized as a world-class surfing destination.
Tourists interested in fishing can book trips on which they will set sail in search of their own catch, which they can then grill and enjoy. The pubs come alive with amazing live music in the evenings, and during the day, there are sometimes unexpected jam sessions when anybody can join in on the musical harmony. Some offer movie-watching by the beach too.
There's also a night market you can visit that sells various foodstuff and other things.
Even though the Gili Islands are more commonly associated with budget travelers, families may also have a great time there due to the abundance of fun things to do and the stunning scenery. Bringing kids to the Gili Islands to learn about and appreciate nature can be fulfilling for them. Dive instructors on the island are so well trained that they can teach even very young children about the wonders of the sea. Additionally, there are snorkeling excursions available.
Many accommodations have kid-friendly programs and activities, conducted by trained and dependable employees, so be sure to ask about these when making your reservation. The kids are never at a loss for activities to participate in, with options ranging from swimming to coloring to group projects.
Those interested in yoga can also find excellent conditions in the Gili Islands. Yoga courses are accessible whether you want to try it out for the first time or commit to a more substantial practice over the course of several days or weeks. Complete yoga retreats are also available for individuals who want to fully immerse themselves in the restorative atmosphere of the islands.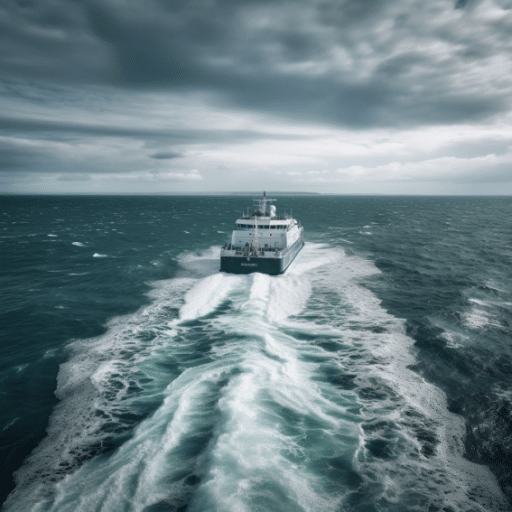 Healthcare and Insurance
Warna clinic is over there on the east side if you end up needing some medical attention. The island's most well-known medical facility is located here. You can also locate a handful of independent doctors and nurses scattered over the island. There are plenty of pharmacies spread out around the island. Simple problems and crises should be manageable with this.
You will need to travel to Lombok, the nearby big island, for any major medical examinations or surgeries. Lombok's city, Mataram, is home to the island's finest medical facilities. There are also doctors of dentistry and optometry located here.
Travel insurance, including medical coverage and coverage for your goods, is a must if you plan on moving to the Gili islands or any other foreign destination. Although it is typically safe to go to Indonesia, it is always better to be cautious than sorry, especially if one's job requires them to take expensive equipment like laptops.
Although the medical professionals on the islands are well-versed in English, it's still smart to bring a first aid kit with you just in case. Some supplies may be harder to come by in island pharmacies and hospitals.
You should also bring and regularly use mosquito repellent and net while on the islands. This will help you get a layer of protection from diseases like dengue and malaria, as well as the discomfort caused by mosquito bites.
Banking
Although there are no banks anywhere in the Gili Islands, Gili Trawangan does have a number of ATMs for your use. Keep in mind that the maximum amount you can withdraw from these ATMs at once is usually rather small.
Hotels in the middle to upper price ranges, as well as dive facilities, typically accept credit cards from their customers. In addition, there are businesses where tourists can get credit card cash advances, however the charge for this service can add up.
All of the Gili Islands have money changers available, but be aware that their rates may differ from those in Bali or Lombok. Because of this, you should be careful and weigh your options when exchanging money on the islands.
Employment
The tourist and hospitality industries are the backbone of the Gili Islands' economy, but there are several sidelines people can pursue as well.
Let's explore some examples of income sources below:
Finding work as a diving instructor shouldn't be difficult, thanks to the abundance of dive shops on each island. The Gili Islands have a justifiable reputation for having alluring aquatic life, so it's no surprise that almost every tourist there wants to go diving.
The hospitality industry is always hiring – from front desk clerks to chefs to housekeepers – because of the region's heavy reliance on tourists and the array of bars and restaurants.
As a yoga instructor, you can find work on the islands at any of the many businesses that offer regular yoga classes and are always happy to have new teachers.
The Gili Islands' immaculate sandy beaches and diverse undersea marine life make for a dreamy backdrop for photographers.
Is the Gili Islands safe?
The waters of the Gili Islands are usually quiet, although they undergo tremendous water movement during high and low tides, which can cause huge surf during those times. There is a chance that these tides will bring about unanticipated waves.
Women traveling alone can feel safe exploring the Gili Islands. The friendly people and laid-back atmosphere of these islands are known. Nighttime exploration is easy and risk-free due to the well-lit environment and abundance of restaurants, bars, and attractions. Women traveling alone can explore the islands without fear thanks to the abundance of tour guides and companies.
When compared to nearby Bali and Lombok, the crime rate on the Gili Islands is astoundingly low. While incidents of petty theft do happen on occasion, they are still quite infrequent.
You can feel secure on Gili Trawangan at night if you stay on either the west or the east side of the island. Despite the relative safety of crossing over, it is not recommended that you do so when it is dark out.
A special task force known as the Satuan Tugas is responsible for law enforcement on the Gili Islands. Shoplifters have been reportedly paraded around the island with banners around their necks as a kind of community response, just one example of the area's distinctive traditions for dealing with criminal activity.
Even though Indonesia has strict drug prohibitions, the Gili Islands have become known as a safe haven for those seeking to experiment with magic mushrooms while traveling in Indonesia or the rest of Southeast Asia. Young people looking for the so-called magic mushroom experience are drawn to the areas where signs are freely placed.
Due to not having enough law enforcement, the Gili Islands have been able to sidestep Indonesia's harsh drug regulations, yet they are still technically within Indonesian jurisdiction so there are serious repercussions for drug possession and use. If you do get caught with drugs there, you need to know the consequences.
Pained by financial indecision? Want to invest with Adam?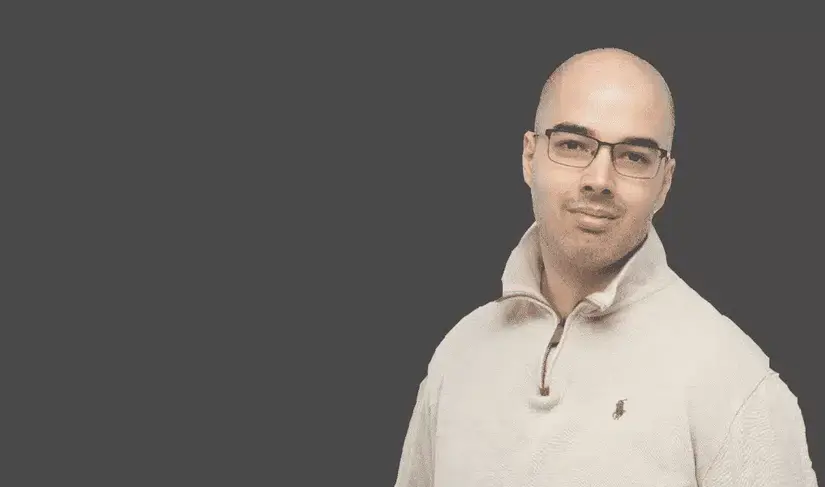 Adam is an internationally recognised author on financial matters, with over 694.5 million answer views on Quora.com, a widely sold book on Amazon, and a contributor on Forbes.