In this guide for moving to Seoul, we'll talk about what it's like to live in the South Korean capital to give you a glimpse of your new home and give you and idea about possible adjustments you need to make.
If you want to invest as an expat or high-net-worth individual, you can email me (advice@adamfayed.com) or use these contact options.
Seoul Living and What You Need to Know
Climate
Summers in Seoul are hot and muggy, but the dry, cold winters are characteristic of the city's humid continental climate. Summer and winter can feel like night and day to people used to more moderate weather. Seasons like autumn and spring, while lovely, are ephemeral.
Accommodation
You can easily find a great Seoul apartment. However, finding a house may be harder. Although actual houses are extremely rare in any Korean city, they do exist in small areas for those who are willing to pay significantly higher costs.
There are three primary types of apartments to choose from in Seoul: those in high rise buildings, those in villas (apartment buildings with five storeys or fewer), and officetels. Most skyscrapers are no older than ten years; those that are twenty years old are extremely unusual. Villas range from brand new to startlingly ancient, with deteriorating safety features.
Officetels, a type of studio, are the third alternative; they are often more modern and can be found in taller buildings. Officetels refer to hotels where at least a third of the additional rooms serve as offices for local firms. It is highly unusual for a single Korean to look for a studio apartment because most Koreans do not move out of their parents' home until they are married. If you're going to Seoul on your own, they're still a good alternative because they're regularly rented as apartments to students and foreigners.
While the other three choices are more common, houses are far less common. Unexpectedly, most Seoul residences are clustered in the city's core, with fewer and fewer being found as one travels to the outskirts.
Cost of Living in Seoul
Living expenses in Seoul are higher than in many other major world cities, therefore would-be expats will require stable employment to stay for any length of time. The higher price of education is something to think about if you want to raise your family in Seoul.
The monthly rent is reasonable, being on level with or lower than the average in big cities like Toronto and New York. Most foreign residents of Seoul choose to rent rather than buy a home. The convenience of renting does not always translate into a lower cost.
After the initial deposit, your monthly rent in Seoul can range from 720,000 won to 1 million won (543 USD to 755 USD), depending on the neighborhood and the type of accommodation you select.
Transportation
How is public transportation in Seoul?
When it comes to public transportation, Seoul does not disappoint. You can get about town or the country quickly and comfortably on the high-speed train system, which features carriages with Wi-Fi and heated seats. The T-Money card is your ticket, and it can be purchased and reloaded at every Seoul subway or bus stop, as well as at some 7-Elevens.
For example, the bus system is cheap and runs from 4:30 to 1:00 at night. Although English versions of bus routes are often provided, most bus drivers only speak Korean. Find out which areas are serviced by each bus by looking up its number.
Bus types:
Commuters traveling between central Seoul and the suburbs rely on the Rapid Bus (red). The bus' primary function is to transport passengers to and from Incheon, Ilsan, Bundang, Suji, Suwon, and Anyang, as well as other nearby cities.
Both commercial companies and the government are involved in operating trunk buses (blue). These buses go farther distances than any other Seoul public transportation option, linking outer neighborhoods to the city center. The green Branch Buses are Seoul's more adaptable public bus option. The Branch Bus, run by private bus operators and connecting central Seoul with major bus terminals and metro stations outside, travels lesser distances.
Parks, stores, subways, and train terminals can all be reached by the yellow Circulation Buses that make loops within the downtown area.
The large subway system in Seoul is another option. Even though using the train is convenient (it's quick, inexpensive, and safe), you should attempt to avoid doing it during rush hour. Between 5:30 and midnight, the subway departs every few minutes.
Sharing a taxi with your friends or coworkers can make the trip much more affordable. Black and yellow stripes denote the more luxurious cabs. There is no extra charge of 20% between midnight and 04:00 for using them.
Even so few cab drivers are fluent in English, several services provide a free translation option. And if you need a driver who speaks English, Japanese, or Chinese, Seoul International Taxis got you covered. There is a meter in every taxi. Keep in note that in addition to the standard meter price, there is a road toll on the trip to Incheon Airport. It is neither expected or expected of you to provide a tip.
What about private transport?
Many expats in Seoul use public transportation, although some own their own bikes, motorbikes, or cars. It's fantastic to have your own car so you don't have to rely on anybody else, but gasoline is pricey and traffic can be outrageously bad.
Even though Seoul's public transit is efficient and speedy, many still choose to own a car. Selling your car to Korea is expensive, but buying one is cheaper.
Can expats drive in Seoul?
You can drive in South Korea with an international license. An international driver's license can normally be obtained by filling out an application form in your home country and acquiring it on the spot. Each country has various requirements. An international driver's license must be applied for at your home country's car registration center, not in Korea.
International licenses only last a year in Korea, which is a major drawback if you plan to live in Seoul. An international license is valid for all driving purposes if you're in Seoul for a year or less. Such permits are renewable in an expat's home country.
You need to convert your international license if you want to stay in Seoul for more than a year. To do this, visit your nearest Seoul DMV office without an appointment. To swap your license, you must pass a written and physical driving test, depending on your nation.
Healthcare and Insurance
Neither a visit nor a permanent relocation to South Korea necessitates proof of immunization. Furthermore, there are no significant health hazards that you should be aware of, at least none that would be uncommon in any Western country.
Expats get access to roughly 50% of the costs of healthcare under Korea's universal healthcare system. In addition, Seoul is home to many highly skilled medical experts, among whom fluency in English is in high demand. Anyone who would rather not deal with a medical issue in Korean will be relieved to hear this.
With an alien registration card, you can acquire National Health Insurance even if your employer doesn't cover it or you're self-employed. Your employer is obligated by law to process your application, or if self-employed, you can apply at your nearest National Health Insurance center.
A major hospital stay can cost a lot of money, thus many foreigners opt to carry additional insurance even though it is not required under National Health Insurance coverage. The catch is that many clinics in Seoul won't immediately bill your private insurance, meaning you'll have to front the cash and then figure out how to get reimbursed.
Understand that your National Insurance coverage is limited to stays within South Korea, and that you will need to acquire additional travel insurance if you want to do any international travel at all while in Korea.
However, NHI does not cover vision or dental care. You'll have to foot the bill for these yourself, but your employer might help out with the costs. Even when compared to your current standard, they remain quite inexpensive.
Is Seoul safe?
Like other Asian nations, South Korea is very safe. Despite having one of the highest suicide rates in the world, murders are rare and surprising. Bikes disappear easily, so keep them locked. Korean society is still rooted in Confucianism, therefore theft and violent crime are rare.
Lock your doors, even when you're home, because women have been raped and their flats broken into. Also, some Korean men have unrealistic expectations of what an international woman should be like and accomplish.
On the whole, foreigners rarely face actual physical danger. Expats, both men and women, report feeling quite comfortable walking around Seoul at all hours of the day or night.
Food
Some traditional Korean meals may both disgust and amuse visitors from other countries. When first arriving in Korea, most foreigners will spend the first few months at mealtimes inquiring of their Korean partners exactly what they are eating. Trying a new restaurant in Korea is like a treasure hunt.
It's cheaper to dine out than it is to buy groceries, so Koreans tend to do so more often than their Western counterparts. In Korea, you can eat well without spending a fortune.
The Korean people place a high value on their side dishes, and kimchi, a dish consisting of pickled and seasoned vegetables, is considered a national staple.
There are many of restaurants in Seoul, but you'll also find typical supermarkets, as well as wonderful open-air markets selling everything imaginable, including some of the best Korean food available.
While it's important to exercise caution when eating street food (if it appears nasty, don't eat it! ), visitors can take comfort in the fact that Koreans have a near-obsession with cleanliness, particularly in dining establishments.
Entertainment
There is an array of places open late, including restaurants, pubs, clubs, and cafes, making it a night owl's paradise. There are many alternatives to going out drinking or clubbing, such as the many theaters and late-night food stands.
Ballet, live theater, opera, and other forms of performing art are all flourishing in Seoul, so art lovers won't be let down. Wine and jazz can be enjoyed in certain intimate settings, while Korean punk rock can be moshed out at others, and Canadian beer, poutine, and acoustic music can be enjoyed at the Rocky Mountain bar.
It might be expensive to maintain a lively social life in most cities, but in Seoul, doing so is simple and inexpensive. Having a fantastic time without breaking the bank is not only conceivable, but also highly likely while going out these days. Nightlife in Seoul is fairly simple to adapt to for expats, who often return home for visits and are shocked by the cost of a supper or a bottle of wine.
The claim that Seoul is the best place to go shopping in the world is not exaggerated. Every type of customer can find something they want at one of the many shops and malls available.
Dongdaemun and Namdaemun are two large outdoor market areas where you can get everything from designer clothing and accessories to traditional Korean herb and flower shops at cheap prices. Many of the city's larger metro stations also feature shops below ground.
It's important to note that many foreigners have trouble obtaining large enough sizes when shopping in Korea, so they often have to ship products like jeans, shoes, and underwear from their home countries.
Work Culture
Workers in this country are known to put in long hours, and remote working is still a rarity. It can be challenging to voice disagreements in social and professional settings where social hierarchy is established.
An opposition to this culture has emerged in recent years, with young Koreans calling for reduced workweeks. Progress is sluggish, and a government proposal to permit a 69-hour work week did not go down well, prompting a shift in approach.
South Korean legislation mandates that all employees receive 15 days of paid vacation each year. The reality is that most Koreans do not or cannot use all of them due to being conscious of what others might think.
Banking in Seoul
The Seoul banking system is safe, efficient, and organized. Many expats wonder how banking is easier than getting a work visa. Expats in South Korea typically open a bank account with a local Korean institution, while others may prefer to work with a more familiar foreign financial institution.
An account may be opened quickly and easily, and all branches employ at least one employee fluent in English, making them more typical of banking in Korea as a whole. The banking hours in Seoul are Monday through Friday, 9 AM to 4 PM.
Using an ATM at the same bank you do business with will typically not incur any fees during business hours, and the fees incurred outside of banking hours will be significantly lower.
Taxes
Taxes in South Korea are levied on both the federal and state levels, making it similar to the tax structures in many Western countries.
Taxes on earned income must be withheld from wages for everyone working legally. There is an annual income tax that you must pay as an employee in the country. Filing income taxes as a foreigner in is not very different from filing as a local. Unless other arrangements have been established between you and your employer, your income tax is withdrawn from each paycheck and settled at the end of the tax year.
Korean capital gains, global income, and retirement income are all taxed. If you earn any money, you must submit for income tax annually. Certain income tax filers are exempt.
Language
The Korean government spends astronomical sums sending their youngsters to private, specialized English language institutions. While English signs abound, few Koreans actively communicate in the language. To get by in Korea, you'll need to master at least the bare minimum of the language, which should only take a few weeks of studying and using practical words.
There are a number of options for those who want to formally study Korean:
You can enroll in a program provided by the state or a recognized university.
Participating in a language exchange, where you teach someone English and they teach you Korean, is likely to be the most entertaining alternative.
Best places when moving to Seoul
You could wish to look into the areas of Seocho, Gangnam, or Yongsan, depending on your profession.
Itaewon, also known as the foreigner neighborhood, is located in the Yongsan district of Seoul. This region is neither residential nor quiet, but it is near the United Nations village, where the majority of diplomatic staff are based. If you'd want to avoid living in a towering apartment complex, Yongsan is the place to go.
South of the Han River, the districts of Gangnam and Seocho are a mix of commercial and residential regions with plenty of apartment complexes, parks, and other conveniences.
Jongno, Hongdae, Itaewon, and Gangnam are fantastic neighborhoods in which to call home in Seoul. Hongdae and Itaewon are great for live music, hipster nightclubs, and budget food, while more expensive Jongno and Gangnam are full of galleries, trendy restaurants, and premium clubs.
Hongdae is an excellent site to people watch because it is usually bustling with activity and is home to Hongik University students.
North Seoul, namely the Nowon neighborhood, is a beautiful and calm oasis in the middle of the city's hectic hustle and bustle. It is akin to suburban Connecticut next to Manhattan and has recently become renowned as one of the most affluent communities with the best schools.
You can spend the day hiking or just lounging around the region, as Suraksan Mountain is conveniently located near most residential complexes. Bukhansan National Park and the surrounding neighborhoods of Dobong and Gupabal in North Seoul are also well worth seeing.
Seoul Entry and Residency Requirements
Visa Types
The first step toward working or settling in South Korea is determining the type of visa you require. Expats typically obtain an E2 Visa, which allows them to work in the country as an English language instructor. Visas such as the F7, F4, E7, F2, and F2-1 are available for a wider variety of occupations and conditions.
However, you must apply for your Korean visa from home. You should familiarize yourself with the closest Korean embassy to your location and maintain their contact information on hand for any concerns that may occur as you investigate the type of visa that is most appropriate for your scenario.
Each circumstance calls for a different type of visa to enter South Korea. You'd be reasonable to assume confusion from this procedure. Any foreigner living in Korea will tell you that dealing with the country's bureaucracy can be frustrating at best.
There are various price points to consider when applying for a visa to live in Seoul.
• Single-entry visas for up to 90 days
• One-time entry visas for more than 90 days
• Double-entry visas
• Multiple entry visas
Visa Application
If you want to legally settle down in Seoul and start working, you'll require a temporary employment visa (C-4).
In any event, you can get visa information and more by calling or visiting your local embassy or consulate of South Korea. The following items are often required to submit an application:
Proof of payment of fees; one passport-sized photo; a valid passport; a copy of your Korean employer's certificate of registration; a recommendation of employment from the responsible Korean minister or another document attesting the necessity of your employment; and a copy of your employment contract.
However, visa-specific application criteria may vary. Remember that your work visa is only good for the dates and location where you have genuine work to do. Your 14-day notice period begins the day your contract expires in South Korea. You must get in touch with the Immigration Office to apply for a new visa if you get a new job or even if you just switch companies.
Securing an Alien Registration Certificate
After getting your employment visa and moving to Seoul, the red tape continues. Everyone staying longer than 90 days needs an Alien Registration Certificate.
The following items must be submitted to the Seoul Immigration Office:
required documentation such as a valid passport, application form, and passport-sized photo
30,000 Korean Won (about 23,000 USD) for the registration application
Changes in address or visa status may need re-registration with the Immigration Office. You must disclose your new address and other changes within 14 days if you move. You will obtain a one-year international registration card upon registration.
Pained by financial indecision? Want to invest with Adam?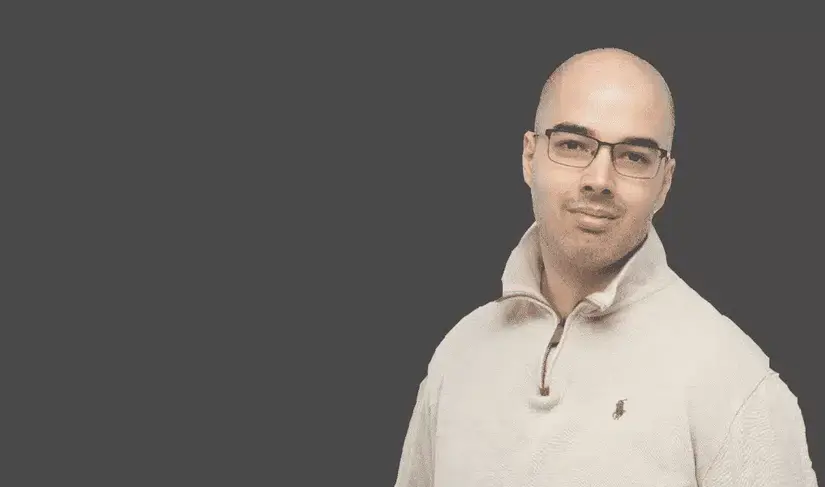 Adam is an internationally recognised author on financial matters, with over 669.2 million answer views on Quora.com, a widely sold book on Amazon, and a contributor on Forbes.