Is Dalat worth it? Living in Dalat offers a chance to experience a unique and tranquil way of life in Vietnam.
In this guide, we will delve into the city's overall living costs, culture, job opportunities for expats, and property market, among other talking points.
If you want to invest as an expat or high-net-worth individual, which is what i specialize in, you can email me (advice@adamfayed.com) or use WhatsApp (+44-7393-450-837).
Is Dalat a good place to live?
Dalat culture
Dalat, in the province of Lam Dong, is surrounded on all sides by villages of ethnic minorities, each of which maintains its unique culture and traditions.
The city's local minorities host annual celebrations and rites of passage that are attended by visitors from all over the world. The Gong Festival and the Flower Festival are two of the most prominent celebrations in Dalat.
This is a city rich in cultural opportunities for tourists. The Dalat Night Market is worth checking out; there, you can enjoy anything from traditional music to hip-hop shows. The Dalat Railway Station, with its unusual roof like an upside-down boat, is a must-see for anybody with an interest in history, culture, or architecture.
In addition, Dalat has many cafes and coffeehouses where you may relax and unwind in a warm and friendly setting.
People in the city tend to live in close quarters with one another, work together on projects, attend the same places of worship, and even raise their families in the same neighborhood.
While there are no hard and fast rules about what to wear in Dalat, foreigners should exercise discretion when attending religious or cultural activities and stick to conservative clothing. When packing for a move to Dalat, it's best to go with loose, comfortable garments that can be easily layered for different climates and circumstances.
The food in Dalat blends the flavors of Vietnamese cuisine with influences from the Central Highlands.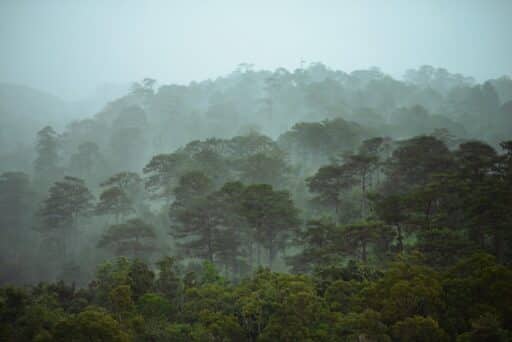 Weather in Dalat Vietnam
Climate in Dalat is very pleasant year-round. The rainy season runs from May to October, with the heaviest downpour happening in August and September. The early mornings and late evenings, especially during such season, are often characterized by mist and fog due to the city's consistently high humidity.
From November to April, the climate is arid, with the driest months being January and December.
Is Dalat safe?
Many people consider Dalat to be a risk-free spot. However, one must be wary and take precautions to ensure their safety, such as keeping an eye out for frauds. Like any other popular tourist destination, Dalat is not immune to scams. So, it is wise to exercise caution while communicating with strangers and to not provide any sensitive information or give someone you don't know any money.
Is Dalat expensive?
Numerous travelers and potential long-term residents have chosen Dalat because of its low living cost. The cost of living in Dalat is more economical than Saigon or Hanoi. Furnished two- and three-bedroom houses rent for under $300 a month.
In addition, a monthly rent for a city center one-bedroom apartment averages around $50. A plate of fried rice with beef or seafood costs under $2, while a simple stir-fry costs around $1 at a local Vietnamese restaurant. A market supper for two, including drinks, can be had for under $10.
Despite the lack of traffic signals and stop signs, inhabitants can get around for a low price by walking or riding taxis. Visiting the Dalat Night Market and hiking in the beautiful hills and valleys outside of the city are two low-cost ways to have fun.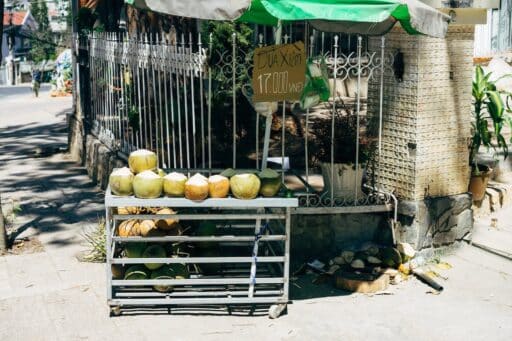 Real estate in Dalat Vietnam
Dalat's real estate market is predicted to be relatively inexpensive this year. The city has a variety of rental homes, from simple dwellings to luxurious villas. One-bedroom to luxury flats are available for rent. A city center one-bedroom apartment rents for more than $50 per month. Furnished two- and three-bedroom houses rent for under $300 a month.
Buying land in Dalat allows people to build their own homes and control property design and layout. Land costs vary by size and location.
Although there are various limitations, foreigners are allowed to purchase real estate in Dalat. The Law on Housing states that any foreign individual or organization may purchase a maximum of one house or flat in Vietnam for personal use. However, there are location requirements for the property and the foreign buyer must have a valid visa. With rental prices so low, buying a home might not be worth it anymore.
Before making any major investment in the Dalat real estate market, foreign investors should consult a qualified local attorney.
Transportation in Dalat
Dalat airport, about 32 kilometers from the heart of the city, is called Lien Khuong International Airport (DLI). Shuttle buses, taxis, and private automobile transfers are just a few of the many ways that visitors can get from the airport to the city core.
Getting about Dalat is possible via local bus, though they might not be the best choice for tourists. Dalat's convenient taxi service is one of the city's many positive aspects. The going fare for private transfers is around $13.
Due to its compact size, Dalat's many must-see sights are easily accessible on foot. The best way to take in all the sights and sounds of a city is on foot, at a speed that suits the individual traveler.
Driving in Dalat as an expat
Dalat allows foreigners to drive, and many visitors say it's far simpler to learn to ride a motorcycle there than in more populous Vietnamese cities like Hanoi, Saigon, or Da Nang. Traffic is much less hectic in Dalat too.
Car rental in Dalat is ideal for trips outside the city limits because it allows you to follow a set schedule and enhance your experience.
Foreigners need an International Driving Permit and a valid driver's license from their home country to drive in Dalat. Remember that an international or other foreign license is not enough to drive legally in the city. A valid visa and passing written and practical driving examinations are required for a Vietnamese driver's license.
However, many expats in Dalat drive with their IDP and international driver's license because it's easier than getting a Vietnamese license.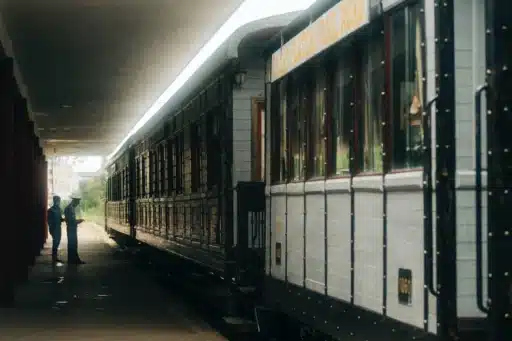 Healthcare in Dalat
The quality of governmental and private healthcare facilities in Vietnam, especially Dalat, varies broadly. Although public hospitals in Dalat are an option, they often deliver inferior care since they are not up to speed with international standards. Public hospital staff often speak little to no English, and patients often have to wait long periods of time.
Most foreigners living in Dalat opt for private medical care. Private hospitals are better suited to treating overseas patients because of their superior facilities, staff, and level of care. While the cost of healthcare in the city is significantly lower compared to Western countries, doctors who treat foreigners may charge more than those who treat Vietnamese citizens.
Before moving to Dalat, most expats take the initiative to secure international medical insurance. The hospital and your insurance company should both be contacted to confirm coverage for your procedure. Traveling to medical facilities in places like Bangkok or Singapore is typical for expats and high net worth local residents in cases requiring professional treatment or for medical crises.
What are jobs in Dalat Vietnam for expats?
In Dalat, there are various job opportunities for expats, catering to different fields and professions. Some of the popular job options are:
Teaching English: This is a highly sought-after job for expats due to the high demand for English teachers in Dalat. Language schools and international schools in Dalat regularly hire English teachers.
Management and Administration: Opportunities in management and administration include roles such as general manager, HR administrator, and people director.
Healthcare: Expats can find job opportunities in the healthcare sector, with private hospitals in Dalat often hiring medical personnel.
Real Estate: The growing real estate market in Dalat provides job openings for expats, including positions as real estate agents and property managers.
Tourism: Given Dalat's status as a popular tourist destination, expats can explore career opportunities in the tourism industry, including roles as tour guides and hotel staff.
Are there international schools in Dalat Vietnam?
Dalat is home to a number of schools that welcome international students and offer a selection of programs and courses. Among these, the American-style Dalat International School distinguishes out since it has been around since 1929 and because it offers both day and boarding programs.
There is also the THT International Education Development Center, a private language school that teaches English to students of all ages and helps them prepare for English proficiency exams like the TOEFL and IELTS.
However, it is possible that additional foreign schools, such as branches of the British foreign School or the Australian International School, exist in Dalat as well. The city boasts a diverse array of educational opportunities because of its many available institutions.
Are there banks in Dalat?
Several banking institutions in Dalat cater to the monetary needs of locals and tourists alike. Some of the city's most prominent financial institutions include:
VietinBank has a branch in Dalat, and it is one of the largest banks in Vietnam. Personal banking, business banking, and investment banking are all part of what they offer.
The Dalat branch of the BIDV, a state-owned bank, offers a full suite of retail, business, and institutional banking services.
Financial services for individuals, businesses, and investors are all available via Eximbank, a commercial bank having a presence in Dalat.
Also present in Dalat is Sacombank, a commercial bank that provides individual customers, businesses, and investors with a full range of banking services.
One of the major banks in Vietnam, Vietcombank now offers its full suite of services in Dalat, including retail banking, business banking, and investment banking.
Pros and cons of living in Dalat
Pros:
Affordable Living: Dalat boasts a cost-effective lifestyle with low rents and minimal utility expenses. It is a budget-friendly choice compared to other urban areas in Vietnam.
Scenic Beauty: Dalat is celebrated for its stunning landscapes, featuring pine-covered hills, sprawling valleys, and distant mountain ranges. The city's bright blue skies during the day and breathtaking views of the Milky Way in the clear mountain air at night add to its allure.
Diverse Expat Community: Dalat nurtures a tight-knit and diverse expat community comprising individuals from various countries such as the US, the UK, Australia, and Canada, fostering a welcoming and inclusive atmosphere.
Outdoor Paradise: For those who relish outdoor adventures and the charm of rural and natural settings, Dalat offers the perfect backdrop, encouraging exploration and an active lifestyle.
Tranquil Living: With its smaller size and unhurried pace, Dalat caters to those who seek a peaceful and serene lifestyle.
Cons:
Limited Job Opportunities: Dalat presents challenges when it comes to job opportunities, as the city's job market is relatively small, making it more arduous for expats to secure employment.
Reduced Amenities: As a smaller city, Dalat may lack the full range of amenities that larger cities typically offer, which might require residents to adapt to a more limited urban environment.
Tourist Hub: Dalat's status as a tourist destination can lead to crowding during peak holiday seasons, potentially affecting the city's tranquility.
Pained by financial indecision? Want to invest with Adam?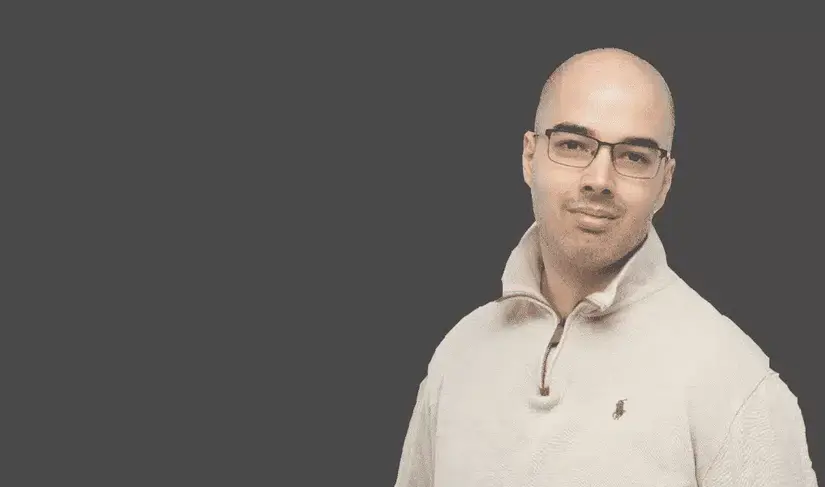 Adam is an internationally recognised author on financial matters, with over 694.5 million answer views on Quora.com, a widely sold book on Amazon, and a contributor on Forbes.