Ireland is globally known as a friendly country. It captivated lots of tourists because of its charm and natural beauty. It's known wonderfully for its magnificence.
But wait… there's more. There are numerous possibilities to explore in this place. Also, it's not only for the residents that will make your heart flutter. It's also for those seeking a retirement destination. This is why, individuals who are excited about the prospect of acquiring a second home or making a property investment always have Ireland in their top list of options.
And although it sounds quite a difficult undertaking, we lay out all the details and procedures you'll need to know about buying property in Ireland.
If you want to invest as an expat or high-net-worth individual, you can email me (advice@adamfayed.com) or use these contact options.
Irish Real Estate Acquisition 101
Can foreigners purchase real estate in Ireland?
Definitely, yes! There are no limits on how many properties or money someone may invest in Irish real estate. Residential, investment, and corporate properties are available to everybody. However, purchasing property reserved for agricultural output is complicated based on its bureaucracy.
What's the right to residency in Ireland?
There is no claim to residence if you purchase property as a non-resident, nevertheless.
Residency, or the right to stay in Ireland, is handled differently from property ownership and depends on the circumstances of each individual. There is no impact, as UK holders with British passports are equally able to live, work, and make purchases in Ireland.
It's possible to live in Ireland conveniently. This is reassuring as you would be able to enjoy the benefits of living in Ireland as it comes with less restrictions anyway. The tourist who ventured in Ireland are allowed to remain for a maximum of 90 days.
Do Irish banks support foreign property investors?
The quick response is no. For Irish citizens looking to finance their property purchases, the Central Bank of Ireland has put in place strict mortgage qualification requirements. For Irish nationals who have lived abroad to return and acquire real estate. There are few banks that could operate these programs.
What's the Irish cost of living?
For investors from the UAE, the exchange rate for the euro is crucial. Ireland's cost of living is expensive. The cost of a doctor's appointment is 245 dirhams. Energy prices are high, and dining out is also pricey. Ireland has some of the greatest sea vistas in Europe, a relaxed pace, and a welcoming culture. For good cause, it is referred to as "the land of a thousand welcomes".
What are your options to successfully buy a property in Ireland?
You have to first decide between a bank and a lender. Then, you should discuss with them the best alternatives for rates, fees, and other costs when sending money abroad to make payments.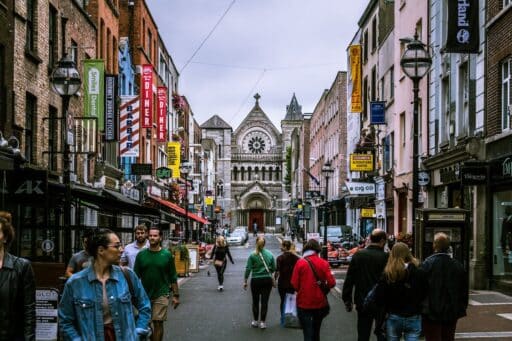 What are the procedures for purchasing real estate in Ireland?
Foreigners are free to purchase residential property in Ireland without any limitations. However, acquiring property does not give you the right to dwell there. The United Kingdom and Ireland both have their own common travel areas. The two countries are independent of the Schengen Visa Zone.
This means that your visa that's issued for travel to the UK often enables you to travel to Ireland. This could be applied in reverse. An Irish visa issued for travel to the UK is also possible.
Many different commercial platforms list properties. Alternatively, you may go to any real estate agency, sometimes known as "auctioneers" by locals. Then look for the property you wish to buy and ask the auctioneer to set up a convenient viewing appointment.
You'll need to hire a solicitor if you decide to acquire. There are plenty to choose from, and the bulk focuses on real estate sales. Although fees can vary, they often start at or around €1,000. A list of nearby attorneys is happily provided by auctioneers.
The majority of buyers often arrange a survey of the prospective property. Once again, auctioneers or lawyers are glad to recommend experts who can check the building for structural or technological issues, and the majority of purchase agreements are predicated on the surveyor's assessment.
A deposit, often 10% of the agreed-upon purchase price, will reserve a home for sale while your solicitor conducts a survey and other inspections. To ensure everything is in order, it is important to verify the accuracy and clarity of the deeds. You must prioritize also confirming that the property is unencumbered. It means, it should be available for sale. Also, there should be no outstanding financial duties tied to it.
To finalize the sale, you must establish that you have enough money for solicitor's fees, stamp duty, and closing day expenses. The transaction must be finalized with a certified check or a bank transfer to your solicitor. You will need to provide bank statements if the solicitor requests evidence of cash in advance.
When does a contract become finalized?
Closing of contract, which involves the exchange of contracts and payment of the outstanding amount, often occurs 30 to 60 days later. The title documents will be sent to the Land Registry for registration and payment of government fees after they have been completed. This will be done by your lawyer as part of the services they provide.
What is the tax, duty, and other fees?
Legal Process
Lawyer fees may either be a fixed rate or a percentage of the home's cost. The fixed rate will often begin at roughly €900 + 23% value-added tax.
There is a minimum cost, although the percentage fee is typically 1% of the dwelling price plus VAT.
The cost of your attorney will be lower if you're buying new construction.
You may anticipate paying around €1,750 in legal expenses.
Estimated, you need to pay €345 in terms of VAT for a property worth €300,000.
Stamp duty
This is levied at a rate of 1% for properties costing up to €1 million
If stamp duty costs more, it'll be around 2%.
Last Registry
The costs associated with the land registry are all based on the cost of your chosen property.
For properties up to $50,000, there will a €400 charge for fee.
For properties ranging between $50,000 and €200,000, it will cost around €600.
For properties between €200,000 and €400,000, €700 will be charged from you.
For properties over €400,000, it will go around €800.
The land register furthermore levies fees of €175 on all mortgages.
It also levies a payment of €40 for a certified copy of the folio (title plans) of the property.
Fees For Searches
It costs around €150 to look into critical issues, such as if your property is subject to any easements, environmental issues, flood concerns, or planning approvals that might have an impact on them.
Commissioner for Oath
The Commissioner for Oaths will legally monitor your transaction for a normal price of €44.
Property Tax
You will be liable for paying a yearly local property tax as a property owner. Your obligation to pay will likewise be in accordance with the property's current market value.
The information is on the Office of the Revenue Commissioners website, however local variations may apply.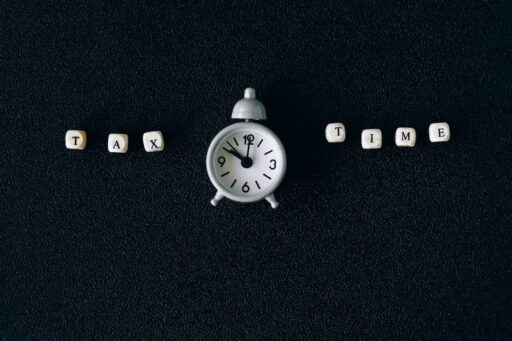 Insurance For Your Property
When buying a property in Ireland, you need to account for the cost of home insurance. The price each year is between €450 and €550.
Questions you must ask yourself before buying property in Ireland
What made you want to purchase a property in Ireland? You must therefore define your goals in words to gain clarity. This will guide your search. Sit down and write out your reasons for moving. This may be seeking a bigger house you couldn't afford in the UK or starting a new adventure. You may discover your pension goes farther in Ireland, or you may not want to regret never moving.
How will you utilize your property? Knowing what you want from your house can help you find it. If you want it for long weekends, airport proximity is recommended. This has to be stated very clearly so that it will also pave the way on what you should realistically anticipate. Making the most of the property you have selected is something you can achieve. Also, if you're someone who likes to stay indoors especially during the weekend, you can purchase a property that's somewhat distant from the public transportation in order to save money.
What's your Maximum Budget? Knowing your budget from the outset can help your estate agent find reasonable houses and help you prepare financially as moving day approaches. You just need to add 10% for purchase charges. Buying a property in Ireland will cost you euros. Interbank rates—the news-reported exchange rates—are not available. Since it's not accessible to the public, you'll receive a few percent difference. By talking to a currency consultant, you could maximize transaction value.
What are your ideal properties? When buying a house in Ireland, you must select what it should include. Ask yourself how your ideal perspectives for a property. You could also try to picture out if you desire to actually have your own big yard or a pool. Also, if you prefer to be by the sea, in the country, or in town, or if walking to the bar or café is necessary. You need to determine what makes you consider it to be an ideal property for you.
What is your property's top "must-nots"? You have to make it clear and determine what you don't want to help estate brokers avoid displaying undesirable houses. Either you don't want a historic cottage to be too drafty for Ireland, or if you purchase a house with acreage or extra rooms, do you worry about cooking and maintenance? Be honest about it, so it'll be easier for your expectations to be met.
Do you favor having your property rented?
Ireland is jampacked with homeless individuals. More so, making housing available is a political problem. Many homebuyers have been priced out by rising costs. These variables cause increases in rental unit rates due to strong demand. Large portions of Dublin are thus subject to rent restrictions.
However, there are a lot of possibilities for profit, even a modest 1-bedroom flat near the city center. Property and tenant management is a specialty of certain organizations, which often charge a yearly fee and a percentage of the monthly revenue. If you choose this course, you can lose 10% or more of your prospective revenue.
Your rental income is subject to income tax obligations as well; additional information is available from the Irish tax authorities.
Finding someone who can prepare your home for new occupants and keep an eye on things is necessary if you decide to rent it out briefly. There are several websites that can handle reservations online. However, they all have a predetermined nightly rate, a booking fee, and administrative expenses.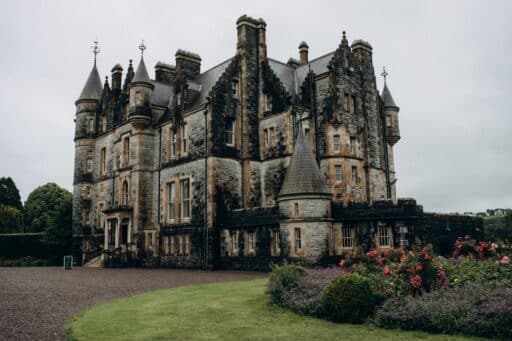 What are the benefits of purchasing a property in Ireland?
It's crucial to consider if Ireland is the perfect location for you and whether living there will help you feel more content if it has that unique sparkle in your eye. This applies to both buying property in Ireland and making a permanent move. Here are more realistic reasons to consider about Ireland:
Exciting Career Prospects: Ireland is now a great option if you're wanting to add some excitement to your life by taking a new employment opportunity. With firms like Facebook, Google, and Amazon all setting up shop here, there are fascinating, well-paying possibilities in HR, money and finance, marketing, language employment, and tech to be found all around the nation. The Irish government is also investing in research to keep this successful business moving forward. There are friendly pockets of freelance communities and digital nomads all throughout Ireland if living the freelance lifestyle is what draws you there, as there are prime locations that best fit your chosen career. Ireland presently has the same internet speed as the UK, so a subpar internet connection is something you could cross out of your worries.
Excellent For Foreign Direct Investment: One of the greatest Western European nations right now for direct investment is Ireland. In fact, it is rated best for inward investment in terms of quality, value, and incentives provided to investors. This signifies that the nation's future will be even more exciting as money pours into the economy.
Level of Livability: In addition to a healthy love of craic, Ireland is renowned for its welcoming people and stunning landscape. Ireland ranks the world's most livable cities on crime, healthcare, corruption, infrastructure, and other aspects. Dublin scored 100 for educational facilities and 92.8 for culture and environment.
A Society That Is Progressive: Irish people are known across the globe for being kind to strangers. The Irish locals are more accommodating of ethnic and sexual diversity than the average EU citizen, based on studies. According to the OECD Better Life Index, Ireland's strong sense of community—96% of the population would turn to someone in need—is one of its strongest strengths. The latest Social Progress Index, which considers civic liberties, political rights, and personal rights, placed Ireland 12th globally. Ireland has the eighth-best gender gap and allows same-sex marriage.
Capable Of Maintaining EU Citizenship: Obtaining a passport is a reasonably simple procedure if you have Irish ancestry and want to maintain your and your family's freedom of travel. Simply gather the necessary paperwork and complete the necessary papers. You may read in detail about the phases and the procedure here.
Beneficial To Your Health: Imagine hiking across the world's most beautiful scenery. Talking about any of the west coast's stunning beaches. When you relocate to Ireland, you could be a little more ambitious and want to complete the most difficult treks, or maybe you like a leisurely afternoon walk followed by a filling meal of Irish stew at your chosen mountainside. Living in Ireland, with its abundance of fresh air, is unquestionably beneficial to your entire wellbeing. Additionally, Irish healthcare is outstanding, and the air and water quality are far better than in the UK.
A Wonderful Haven to Retire: Ireland is a great area to relocate if you want to spend your retirement traveling through stunning landscapes, quaint fishing communities, and savoring some of the greatest seafood in the world. In addition to the excellent healthcare and the abundance of outdoor activities, it's feasible to purchase reasonable real estate without having to worry about making big mortgage payments each month. This is known as one great country in the world that's welcoming and guarantees a pleasant retirement.
What are the possible barriers when acquiring a property in Ireland?
The state of the property itself can be a major issue. Small contractors, some of whom may or may not have had formal training, have erected a lot of free-standing houses. For instance, an amateur who dabbles with wiring could have installed electrical work. Because of this, a surveyor's report from a licensed engineer might be essential in figuring out the state of the item you're purchasing. Just because something seems nice from the outside doesn't always imply the roof or foundations are sound.
Best places to buy real estate in Ireland
Dublin: This is a home for 4.8 million people. That's one-third of the entire Irish population. This implies that it has around 1.6 million citizens. Dublin, the core of the country, is a city well-known for literature. It also has a strong artistic community. It upholds, preserves, and continuously enriches its history. This city serves as the hub of Ireland's transportation system.
The South West Area: Kerry and Cork counties feature a lot of bays and inlets with little beaches that are surrounded by mountains and hills, making for some of Ireland's most beautiful landscapes. While there are some attractive towns that provide a slower pace of life, the cities of Cork and Limerick have flourished as centers of technology and education.
The South East Area: Tourism authorities promote the counties of Wicklow, Wexford, Carlow, and Waterford as Ireland's Ancient East. These are all located less than two hours' drive from the capital. Wexford also brags about having the most sunlight hours in all of Ireland each year. Its beaches are also equally beautiful.
The West Area: The West of Ireland provides a distinctive viewpoint on life in Ireland, from the towering cliffs to the rocky, parched landscapes up to the wild. They are underappreciated for their remoteness on this side of the country. Tourism authorities promote this area for its brooding mountains that enhance the picturesque background. It also has magnificent beaches and mountains side by side. One of Ireland's best-kept secrets, the region's natural splendor is now more accessible than ever because of the airports in Knock and Donegal that provide direct links to Dublin and other major cities.
The North East: With its beaches and fishing ports, is overlooked by the Mountains of Mourne, which descend to the sea. The burial mounds from a time before Egypt's pyramids may be found in Meath as well. And it takes less than an hour to travel from all of them to Dublin Airport.
The Midlands: These are the geographical center of Ireland, where expansive peat bogs, lengthy rivers, and rich agriculture dominate the terrain. This area seems ancient and is full of tales and legends. Bonus point is that it's just a hustle-free short drive from Dublin's city center.
Final Thoughts
Finally, those interested in buying property or investing in Ireland have several options. Due to its friendly people, stunning natural beauty, and variety of options for varied budgets and interests, Ireland is a great area to retire, invest in, or buy a second home.
Due to its favorable economic climate, including no restrictions on foreign property ownership, Ireland is a good choice. The nation's commitment to social progress, safety, and tolerance makes it a desirable investment and living destination.
Ireland offers a range of real estate options, from dynamic cities like Dublin to calm rural and breathtaking coastline regions.
Ireland's unique blend of economic potential, quality of life, and cultural diversity attracts real estate purchasers and investors. A friendly and lively local community awaits visitors to Ireland.
Pained by financial indecision? Want to invest with Adam?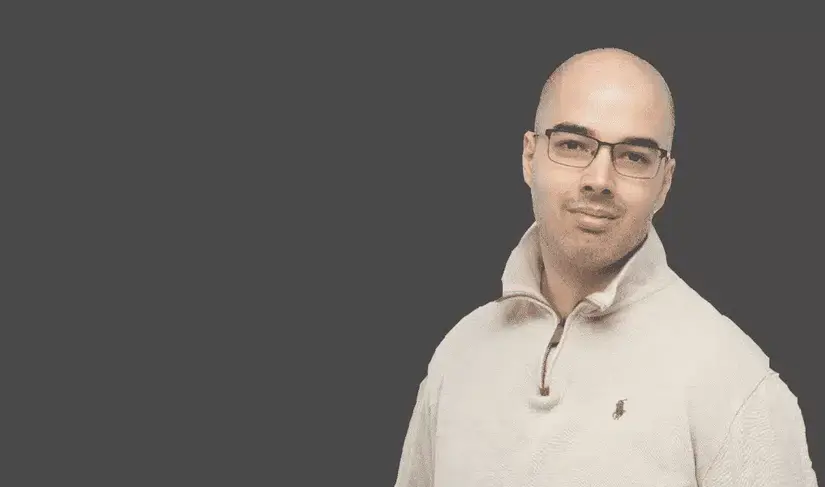 Adam is an internationally recognised author on financial matters, with over 694.5 million answer views on Quora.com, a widely sold book on Amazon, and a contributor on Forbes.