Let's probe into the Hansard International Vantage Platinum II to know if it's worth getting one for yourself.
This review will also give an overview of Hansard International and discuss other relevant information about Vantage Platinum II.
As Hansard has a relatively big presence in both local and expat markets, there are a number of clients worldwide who have policies like this.
The question is whether you should buy it.
If you want to invest as an expat or high-net-worth individual, which is what I specialize in, you can email me (advice@adamfayed.com) or use WhatsApp (+44-7393-450-837).
This includes if you have a policy and aren't happy
Who is Hansard International?
Isle of Man-based Hansard International is a company that provides financial products and services. It was established in 1987 and serves as a unit of Hansard Global, a global financial services provider.
Vantage Platinum II Background
What is the Vantage Platinum II product?
Vantage Platinum II is an insurance contract that requires regular contributions and is linked to an investment unit (unit-linked plan). The term of the policy is chosen at the beginning and can be anywhere between 5 and 35 years.
What does a unit-linked insurance plan mean?
Insurance and investing are brought together in a single plan known as a Unit Linked Insurance Plan (ULIP). Part of the premium paid by the policyholder goes toward paying for insurance, while the other part is invested in financial vehicles like equities, debt, or balanced funds.
The policyholder may customize their investing options to their comfort level with risk and their long-term financial objectives. The ULIP's value is based on how well the selected investment funds do. When the underlying funds perform well, the ULIP's value increases, and when they underperform, the value decreases.
The contract offers three types of units, namely Initial Units, Accumulator Units, and Bonus Units, which contribute to the value of the policy. Welcome bonuses or first contributions award first Units. Regular or lump-sum donations beyond the introductory term earn Accumulator Units. Loyalty bonuses provide Bonus Units. All premiums paid into the policy are earmarked for the policy itself, with up to 100% of each contribution received going straight to the contract.
Who's eligible to join?
Vantage Platinum II is a financial product that is ideal for individuals who want to save regularly for a minimum of five years to achieve their financial goals. The contract is open to adults 18–65 on the contract start date and 75 or younger upon maturity. To make the most of the policy, the regular contribution level should be maintained throughout the whole term. It is important to choose a contribution level that can be sustained for the full contract term.
The policy is designed to cater to globally-oriented clients as it is not tied to any specific country, and it provides access to a diverse range of international investment options in different currencies. This may be riskier, though.
What's the death benefit?
In the event of the death of the life assured or the first of two life assured individuals, the death benefit will become payable, and the policy will terminate at that point. The standard death benefit sum assured is 101% of the contract value. However, there is also an option to add an additional guaranteed sum assured, which would increase the death benefit to a specific amount.
In the case where there are two lives assured under the policy, the death benefit will be paid out upon the first passing, and the policy will terminate at that point. Adding an extra guaranteed sum assured raises the death benefit, providing further financial security for the policyholder's beneficiaries.
Vantage Platinum II Investment Options
The contract is available in three currencies – US dollars, euros, or British pounds. When you make contributions to the contract over its term, they will be invested in a range of unit-linked investments called the Hansard unit funds. These funds are managed by top global asset managers and invest in different currencies, regions, and industries.
The Hansard unit funds aim to track the price and performance of the external funds they invest in, but there may be small differences due to administration costs and cash balances. The Hansard unit funds don't have an additional charge for buying or selling, and all transactions and valuations are based on the bid price.
Units representing your proportionate interest in the appropriate Hansard unit funds will be held in your contract, but the underlying assets will remain the property of Hansard International. The value of your contract depends on how well the Hansard unit funds perform.
How Contributions, Cancellations, and Withdrawals Work
Are there contribution minimums?
Malaysian residents should contribute at least 15,000 ringgit for regular contributions per annum or 20,000 ringgit as a lump sum. Please keep in mind that exchange rate fluctuations can cause the actual contributions paid to be different from these levels. You can contribute per month, quarter, half a year, or annum. Frequency and contract currency determine the minimum contribution:
You are allowed to increase the amount of your regular contribution at any time, subject to approval from Hansard International. The upscaled amount will be treated as a separate additional contribution contract with its own terms and conditions. Please note that there is a minimum amount that must be met when increasing the contribution, such as:

Extra lump-sum contributions worth at least 2,750 USD, 2500 euros, or 2,000 pounds are also permitted, subject to prior go-ahead from the firm.
You can make regular contributions to your Vantage Platinum II contract in different ways, such as using your credit card or setting up a bank instruction letter. For British pound payments from a UK bank account, you can also use direct debit. You can make additional lump-sum contributions through bank transfer.
The payments for Vantage Platinum II are spread out evenly during the contract's duration. It's possible that you will earn back less than you initially invested if you miss payments, withdraw funds, or terminate the contract before its term is over.
You must maintain a certain balance in your account in order to make payments or withdraw money. Your contract may be terminated if the balance in your account drops below the minimum required to continue service, whether because you stopped making payments or took money out.
What about contribution holiday?
Yes, there's a so-called contribution holiday for your Vantage Platinum II. You may stop contributing for up to 36 months in any 15-year term after paying all your required payments for the first two years of the agreement. However, you must continue to pay other charges and maintain a minimum amount of accumulated units.
You will not receive any bonus units during the contribution holiday, but you will still receive any bonus units that were calculated before the break. If you have an additional guaranteed sum assured, it will no longer apply during the contribution holiday. Additionally, any welcome bonus units that were previously allocated may be forfeited. You may restart your regular contributions whenever you choose.
As long as you maintain the minimum investment amount, you may take a longer break from monthly payments after the first two years. Nevertheless, your policy will become paid-up, and a higher service charge will be imposed. You can restart your contributions at any point, and the service charge will go back to the original level.
Your contract will end should you stop making regular contributions before you've paid all contributions due in the first 24 months, and you won't get any money back. Similarly, should you stop making contributions and the invested amount falls below the minimum amount, your contract may be automatically surrendered. Any remaining value after deducting charges will be paid to you.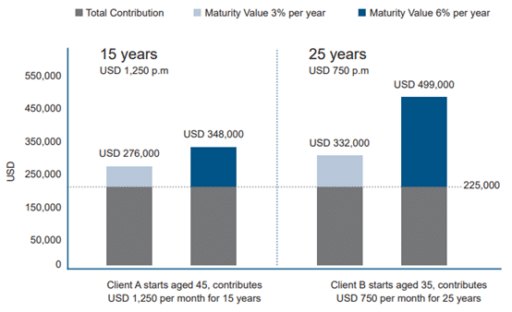 Can I cancel my Vantage Platinum II?
If you change your mind after signing a new agreement, you may do so within the specified time frame without penalty. This includes any agreements you make for further compensation.
There will be cancellation procedures in the paperwork for your new insurance. Should you decide to cancel, you may do so within 30 days after receiving these materials or earlier by contacting Hansard International or your financial adviser.
You will get your money back if you do revoke your plan, but if your investments have declined, you may not recover the whole amount. Any welcome bonus you received will be removed too, albeit no other charges or penalties will be applied.
Can I withdraw money from insurance?
You may take money from your account after two years if you make regular contributions. Meanwhile, if you are making additional lump-sum contributions, you can withdraw money anytime. Any withdrawals must be made from initial deposits and not from accrued interest or bonuses.
If your balance drops below a certain point, you may incur fees or maybe lose your account altogether. The smallest amount you can withdraw is 150 pounds, and there may be bank transfer costs. If you have an additional guaranteed sum assured, the amount you can receive will be reduced if you make a withdrawal.
Can I surrender my policy?
Yes, you can. But you can only do so on your policy's second anniversary date or once you've paid all your required obligations for the first two years. Just like with withdrawals, additional lump-sum policies can be terminated whenever you wish.
If you end your regular contribution contract early, the amount you get back may be lower than what you paid in, especially in the early years. The amount you get back will depend on the value of the initial, accumulator, and bonus units minus any charges and fees. If you trim your regular contributions, you can do so after you have paid into it for at least two years. Bank transfer costs may apply.
What bonuses or incentives can I enjoy?
You could benefit from a welcome bonus for your regular contribution contract, but you need to make sure you meet certain requirements. Your policy must bear a term of at least 10 years, and you need to pay a certain amount based on your chosen timings.
If you qualify for the welcome bonus, bonus units will be added to your policy. However, if you don't maintain your regular contributions or surrender your plan during the first five years, you will lose such units. Assuming you keep making the same annual contributions for the first decade, the bonus rate will jump to 0.75% annually after that.
What charges are levied?
Different costs are imposed by Hansard International for the Vantage Platinum II product. There's an annual management charge that's based on the value of your investment. This charge is applied daily for the entire duration of the policy to all unit types – initial, accumulator, and bonus units.
The charge for all units sits at 1.5% per annum.
There is an extra cost for the initial units that you buy with the welcome bonus or with any part of your first regular payment. The cost is based on how much money you invest and it applies for the whole time that you have the contract. You will see this cost reflected in the price of the Hansard unit fund.
In addition, there is a monthly service cost that may be anywhere from 5 pounds to 10 pounds, depending on the specifics of your plan. This charge is taken from your accumulator units each month, but if you don't have enough accumulator units, the charge will be carried over to the next month.
Furthermore, there's an early surrender charge that you have to pay if you end your contract earlier than the agreed date. The cost is proportional to the number of years remaining before the original agreement expires.
The exact rate will range from 29.53% to 82.63% of the initial unit charge, which depends on how much time is left on the policy.
Fund administration costs refer to the fees charged for managing the investment fund you have chosen. The charge is a maximum of 0.25% per year plus any costs for buying or selling investments and this charge is reviewed every year.
If you want to switch from one investment fund to another, a switching charge of 45 pounds per switch is charged, and this fee will be taken from your accumulator units. You can't switch units between separate contracts. There is no extra cost when selling or buying Hansard unit funds. Prices may have changed after this was published; so for up-to-date information, please consult Hansard International.
What are the perks and drawbacks of the offering?
The product is widely sold and supported by financial advisers, and it provides some tax protection in certain countries. If you keep it going for the full planned term, it may help you save money. Nevertheless, you cannot withdraw money or have full access to your funds in the early years without incurring a fine.
Also, some countries do not recognize any tax benefits from this product. The commission charged can be very high, which means that all your initial investments may be wiped out. Finally, you cannot access the lowest cost funds or passive trackers with this product.
Hansard International Vantage Platinum II Review: Final Thoughts
The Hansard Vantage Platinum II is a savings plan that is sold by financial advisers. It is more expensive than other plans and supposed tax benefits may not outweigh the charges and penalties. There is no extra cost when you buy or sell the investments, but the charges on the initial investments made in the first 24 months are high.
You could potentially lose nearly all the capital you invested and there is no access to cheaper investments. Incentives are contingent on your participation in the plan for the whole five years. The initial unit duration may be as long as 24 months at most, and this limit cannot be extended owing to the incentive.
Although Hansard International is a good company, we don't think the Hansard Vantage Platinum II is a good option. Some advisers recommend taking out the plan for longer to get a bonus, even if the client wants their money back in the least amount of time allowed.
That's because when lengthier plans are sold to customers, the financial consultant earns a higher commission. They fail to take into account that some individuals wish to put their money in an account that they can't access until a specific future date, while others want their money to be easily accessible.
People who have no plans to keep the plan active should not consider purchasing this plan. Really, you could find other superior products in the market, ones that are not only more adaptable and economical but also less difficult to understand.
Pained by financial indecision? Want to invest with Adam?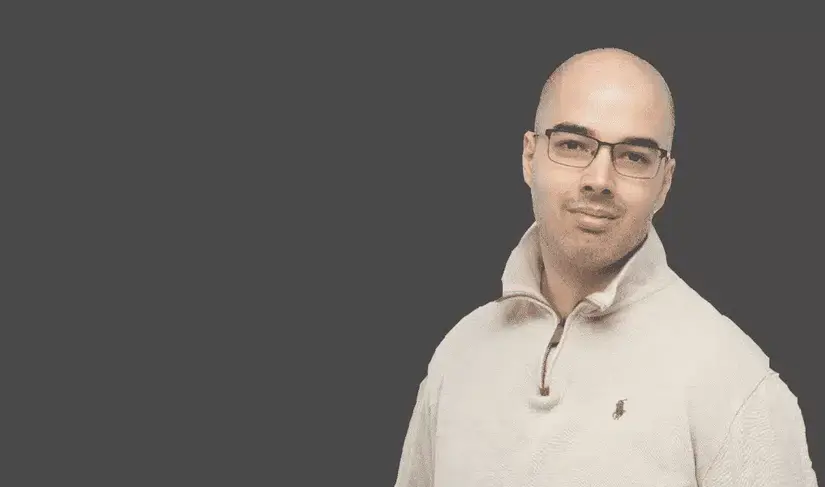 Adam is an internationally recognised author on financial matters, with over 694.5 million answer views on Quora.com, a widely sold book on Amazon, and a contributor on Forbes.