Hargreaves Lansdown Trading Platform Review: Web and Mobile Versions 
If you are looking to invest as an expat or high-net-worth individual, which is what I specialize in, you can email me (advice@adamfayed.com) or WhatsApp (+44-7393-450-837).
Introduction
Here is a comprehensive Hargreaves Lansdown trading platform review.
I have previously discussed what Hargreaves Lansdown, its main products, security, pros and cons, and how to log into Hargreaves Landsown account in my article, Hargreaves Lansdown Login: A Guide.
I have also discussed account opening, fees and commissions, deposits and withdrawals, and customer support in my Hargreaves Lansdown Review.
You might also want to check out my video commentary entitled, What is the biggest problem with Hansgreaves Lansdown?
This time, however, I would like to focus the attention to the web and mobile trading platforms of Hargreaves Lansdown in this comprehensive Hargreaves Lansdown trading platform review.
Apart from comprehensively discussing the web and mobile trading platforms of Hargreaves Lansdown, I have also discussed here important details which are not covered in my other Hargreaves Lansdown articles such as investments you can do with Hargreaves Lansdown, main services offered, how a Hargreaves Lansdown account works, and how to open an Hargreaves Lansdown account, Hargreaves Lansdown markets and products, and Hargreaves Lansdown research services.
Introduction
One of the biggest stockbrokers with a presence in the UK is Hargreaves Lansdown.
The premier Financial Conduct Authority oversees it, which was established in 1981. (FCA). It is also a publicly traded company that is a part of the FTSE 100, an index of the 100 largest publicly traded companies in the UK.
Because of its established track record, top-tier authority regulation, and stock exchange listing, Hargreaves Lansdown is regarded as safe.
What can you invest using Hargreaves Lansdown?
You can make the following investments with Hargreaves Lansdown:
More than 4,000 funds
Stocks that are listed on the stock exchanges in the UK, Canada, and Europe
Corporate and Government bonds
ETFs
Investment trusts
One of the main advantages Hargreaves Lansdown has over almost all other online investment platforms is investment choice. Your investment options are not limited by Hargreaves Lansdown, which also provides access to over 4,000 funds and a cash management service (called Active Savings).
Despite the fact that most DIY investors only ever invest in funds (unit trusts), in my experience, most eventually want to add ETFs and investment trusts to their portfolios. Although not frequently offered on most other fund platforms, these are typically less expensive. Additionally, Hargreaves Lansdown is a stockbroker, so it provides the option to purchase and hold individual shares on its platform.
To anyone looking to select the best investment platform, my advice is to make sure they have access to a sufficient selection of investment options. Having access to such a large selection doesn't cost you anything extra specifically.
Consider the difference between buying food at a large supermarket and a tiny corner store. Because of the advantages of economies of scale, the former can provide products to all of its customers, regardless of how much each individual customer purchases.
The same is true for fund platforms, and the top UK provider of fund platforms is Hargreaves Lansdown.
Users of Hargreaves Lansdown's platform have access to a variety of investment tools in addition to a wide selection of investments.
These include the capacity to alter interactive charts, place stop-loss and limit orders, and get real-time share alerts. Once more, the majority of other investment platforms do not provide these.
Services Offered by Hargreaves Lansdown
In this section, the services offered by Hargreaves Lansdown are discussed. Click here for the list of products and accounts offered by Hargreaves Lansdown.
Hargreaves Lansdown Wealth Shortlist
The funds on The Wealth Shortlist are those that Hargreaves Lansdown considers to have the greatest potential across all industries. We will examine the past performance of the shortlist's 71 funds later in this review.
Hargreaves Lansdown Fund Finder
Investors can search for a specific fund using the fund finder by sector, unit type, fund type, provider, and more.
Hargreaves Lansdown Master Portfolios
Master portfolios are intended to be a starting point where Hargreaves Landsdown provides a portfolio of funds; however, the investor is ultimately responsible for allocating funds to each and managing the portfolio, and as a result, the portfolios do not represent personal advice. Choose from one of five different portfolio styles: conservative, investing for children, investing for income, and adventurous.
Hargreaves Lansdown Portfolio+
To help spread risk, Hargreaves Lansdown provides six pre-made portfolios that invest in a variety of foreign assets from various nations. Twice a year, the portfolios are rebalanced and regularly monitored. Investments in pre-made portfolios don't incur any additional fees, but a minimum investment of £1,000 is required.
Hargreaves Lansdown Foreign Currency Exchange
With the help of Hargreaves Lansdown's foreign exchange service, you can transfer funds in more than 40 different currencies over the phone or online.
Hargreaves Lansdown Spread Betting and CFDs
SpreadBetting and CFDs are accessible through Hargreaves Lansdown's partner IG. For active and knowledgeable investors, these products are made.
How Does a Hargreaves Lansdown Account Work
A Hargreaves Lansdown account, which can be opened as an ISA, SIPP, or trading account, is easy to set up and will give you access to all of their investment options, excellent research, and variety of tools and calculators.
You can open an Active Savings account in addition to the various types of investment accounts previously mentioned to maximize the interest you earn on your savings. However, a Hargreaves Lansdown Stocks and Shares ISA, SIPP, or general investment account cannot use the Active Savings account.
You will need your national insurance number and your bank information available, and the process of setting up an account takes about 10 minutes. The Hargreaves Lansdown website is simple to navigate and offers access to many top-notch investment guides.
Of all the investment platforms, Hargreaves Lansdown has the best iPhone and Android app, as well as an iPad app. The ability to fully manage accounts directly from the app is a fantastic service for today's busy investor.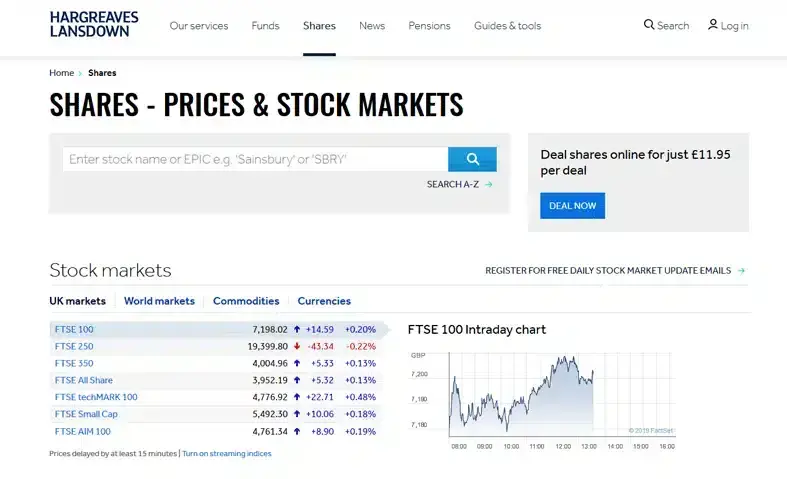 Opening a Hargreaves Lansdown Account
Opening an account with Hargreaves Lansdown is quick and simple as long as you are in the UK and electronic verification functions. If this is unsuccessful or you reside outside of the UK, you must mail photocopies of your documents.
For UK clients, the process is entirely digital and there is no minimum deposit requirement. For clients outside of the UK, however, there is no offline account opening option.
How much does Hargreaves Lansdown require as a minimum deposit?
With Hargreaves Lansdown, there is no minimum deposit requirement; you can open an account with as little as £1.
The minimum account balances are £1,000 and £3,000, respectively, if you want to use the robo-advisory service Portfolio+ or invest in Venture Capital Trusts.
How To Open a Hargreaves Lansdown Account
The procedure to open an account is simple for UK citizens. The entire process lasts around ten minutes. The bare minimum of information is needed, and you must top off your account with at least £1 to complete the process.
You won't even need to present an ID or a proof of address if they are able to electronically verify your information.
If their electronic verification is unsuccessful or if you are not a UK resident, things become more challenging.
Why did your verification go wrong? This may occur for a variety of reasons, such as if you recently relocated or moved to the UK. You must get in touch with Hargreaves Lansdown if you want a definitive response.
If your verification is unsuccessful or you are an EEA resident, you will need to complete their physical application form and post documents proving your identity and address. In sum, you would need to send the following:
a completed application form
a copy of your passport, driver's license, shotgun license, firearms certificate, or recent proof of eligibility for a grant funded by a state or local authority, tax credit, pension, or other benefit.
a copy of your most recent utility bill, bank statement, or council tax demand letter or statement, all of which were postdated within the last three months (postal issued, within the last three months)
In UK only: A check for the initial sum you want to deposit in your account or direct debit instructions
Hargreaves Lansdown Trading Platform – Web Version
The web platform at Hargreaves Lansdown is intuitive and simple to use. However, it is not customizable or requires a two-step login. Hargreaves Lansdown does not offer a desktop trading platform.
The trading platform was created by Hargreaves Lansdown on its own.
The web trading platform for Hargreaves Lansdown is only available in English.
Hargreaves Lansdown Web Trading Platform Design
The trading platform at Hargreaves Lansdown is well-designed and simple to use. It cannot be altered though.
Hargreaves Lansdown Web Trading Platform Login and Security
Only a one-step login is offered by Hargreaves Lansdown. After registering, you are given a Secure Number, and each time you log in, the system asks you to enter your password as well as three randomly chosen digits from this Secure Number.
Hargreaves Lansdown Web Trading Platform Search Functions
As expected, the search features are functional. When you conduct a search using a company's name or an asset's ticker, a list of results that are pertinent to your query is displayed.
You can narrow down your search for funds by choosing the sector or the fund provider. Additionally, HL offers a separate fund-finding service called Fund Finder, where you can look for funds using provider, sector, and fund-type filters as well as funds that HL analysts think will perform well.
Placing Orders on Hargreaves Lansdown Web Trading Platform
You can use the market, limit, stop loss, and stop trailing order types. Read our explanation of order types to better understand these concepts.
Additionally, you can use the good 'til time (GTT), fill, or kill order time limits (FOK).
Hargreaves Lansdown Web Trading Platform Notifications and Alerts
Only UK stocks are available for setting alerts and notifications. The option to create alerts for stocks outside the UK was missed.
The alerts' scope is constrained. Only price changes, dividend payments, and regulatory news announcements are eligible for alert settings.
Hargreaves Lansdown Web Trading Platform Reports on Fees and Portfolios
Portfolio and fee reports from Hargreaves Lansdown are transparent. The "My Account" section contains these reports.
You can look up the costs associated with a chosen asset for a £5,000 trade over the course of the next five years. It would be preferable if you could manually alter this trading scenario.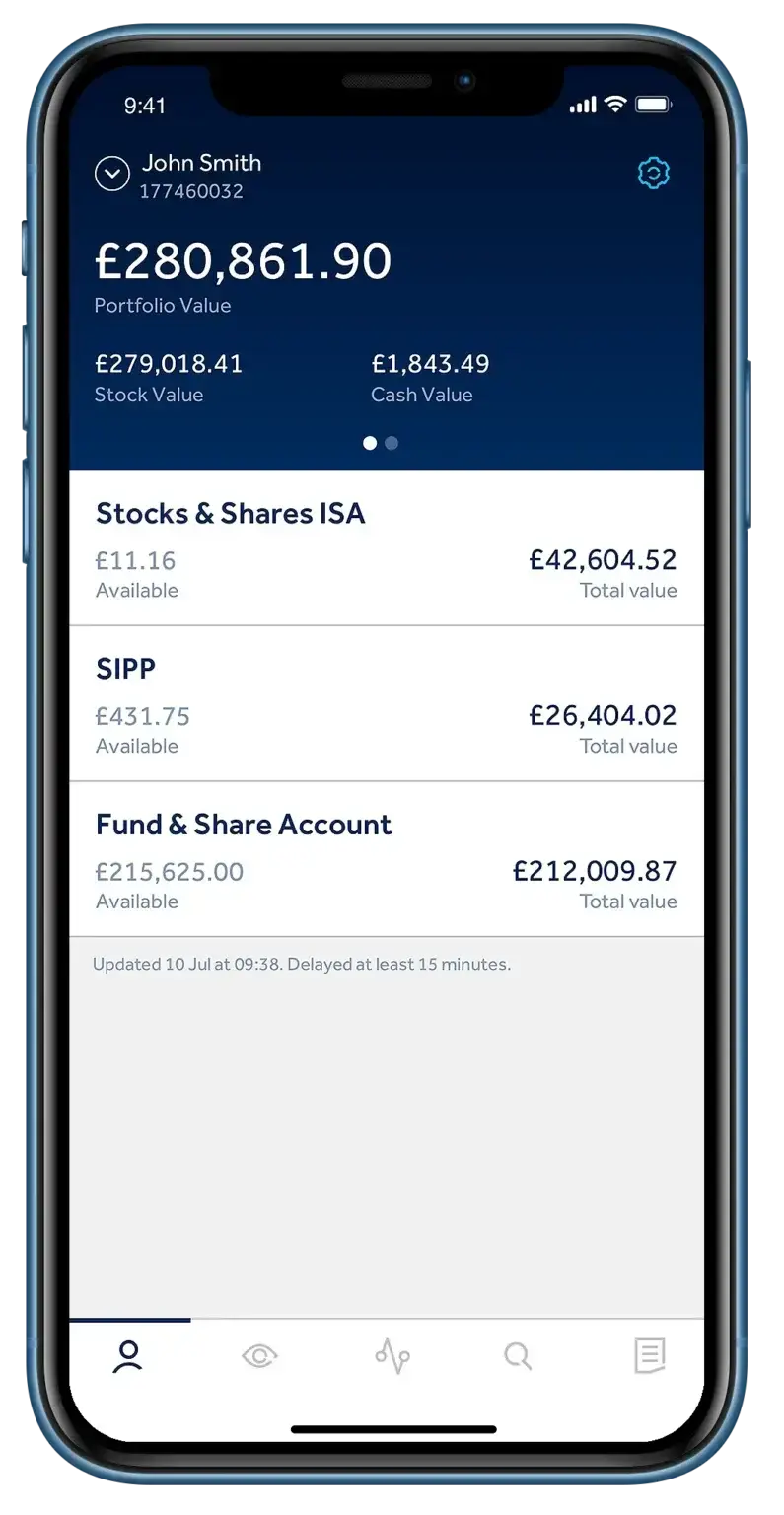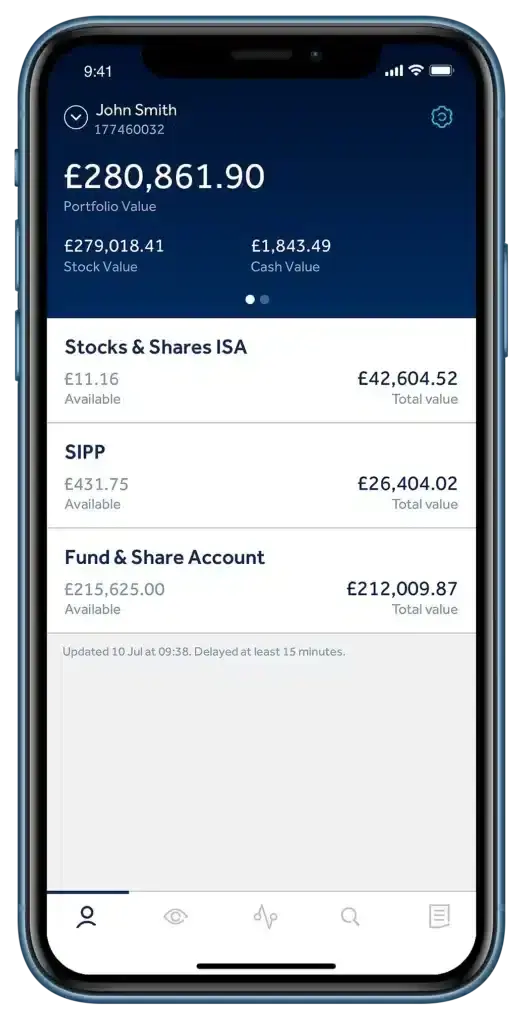 Hargreaves Lansdown Trading Platform – Mobile Version
The mobile trading platform from Hargreaves Lansdown is excellent. It is well-designed and user-friendly. It does not have a two-step login, however, and alerts cannot be set.
Hargreaves Lansdown Mobile Trading Platform Design
The web platform and the mobile platform for trading are identical. It is intuitive to use and well-designed. On a mobile device, you are unable to set alerts and notifications, unlike on a web trading platform.
Hargreaves Lansdown Mobile Trading Platform Login and Security
Hargreaves Lansdown only offers a one-step login process. Biometric authentication is a convenient feature that you can use to sign in.
Hargreaves Lansdown Mobile Trading Platform Search Functions
The search tools work well and are simple to use. When looking up a stock, for instance, the results also show relevant News.
Placing Orders on Hargreaves Lansdown Mobile Trading Platform
You can use the market, limit, stop loss, and stop trailing order types.
Additionally, you can use the good 'til time (GTT), fill, or kill order time limits (FOK).
Hargreaves Lansdown Mobile Trading Platform Notifications and Alerts
The Hargreaves Lansdown mobile platform does not allow you to configure alerts and notifications.
Hargreaves Lansdown Markets and Products
There are many funds available through Hargreaves Lansdown, and you can access a lot of stock markets. Other products like forex, CFDs, options, and futures are not offered, though.
The product line-up at Hargreaves Lansdown is solid. Bonds, ETFs, funds, and stock trading are all options. While it is only average in terms of stock market and ETF offerings, Hargreaves Lansdown is extremely competitive in terms of the number of funds it offers. Additionally, it falls short of rivals in bond selection.
ETFs and Stocks
You have access to some North American and European stock exchanges through Hargreaves Lansdown. Also possible is trading penny stocks.
The broker's selection of stocks and ETFs is average. There are 2,500 ETF options and 21 stock market options.
You can trade on the following stock exchanges at Hargreaves Lansdown:
London Stock Exchange
Lisbon Stock Exchange
Amsterdam Stock Exchange
Luxembourg Stock Exchange
Brussels Stock Exchange
Madrid Stock Exchange
Copenhagen Stock Exchange
Oslo Stock Exchange
Deutsche Boerse Exchange
Paris Stock Exchange
Frankfurt Stock Exchange
Stockholm Stock Exchange
Helsinki Stock Exchange
Swiss Stock Exchange
Irish Stock Exchange
Vienna Stock Exchange
Italian Stock Exchange
NASDAQ
NYSE
NYSE Arca
Toronto Stock Exchange
Canadian Venture Exchange
Funds
180 fund providers are available through Hargreaves Lansdown's excellent mutual fund offering.
Both the largest fund companies, like Vanguard and BlackRock, as well as numerous smaller ones, have funds available.
Bonds
The bond offer from Hargreaves Lansdown, which only has 190, is not competitive. Only about half of the available bonds can be traded online, and the selection is limited (the rest only via phone).
Both government and corporate bonds are available for trading and investment.
Portfolio+
Investments can be made in portfolios managed by the fund managers at Hargreaves Lansdown. If you want someone else to manage your investments, this is fantastic.
Six portfolios are available for you to choose from, depending on your level of risk tolerance and whether you invest for growth or income. In addition to the commission for mutual funds, there are annual management fees and a £1000 minimum investment requirement. Over time, annual management fees change. The fees varied from 1.25% to 1.42% at the time of the review.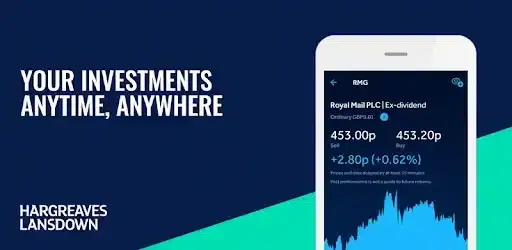 Hargreaves Lansdown Research Services
The research section is jam-packed with helpful tools like trading strategies, fundamental analysis, and reliable news sources. There aren't any sophisticated charting tools, though.
We put the web trading platform's research tools to the test. There are many tools available, such as trading suggestions and stock market reports.
Every research tool has attractive, clear visuals. However, because there are so many tools, it can occasionally be simple to get lost and difficult to find your way back to a specific section.
Trading Ideas
The website's "Research and tips" section has stock trading suggestions. There are several different categories of recommendations. You can find trading advice from the press and brokerages under the heading "Share tips" provided by the ShareCast third-party service.
In its "Top of the Stocks" section, Hargreaves Lansdown also provides information on the stocks that its customers traded the most during the previous week, along with their buy-sell ratios.
Fundamental Data
Hargreaves Lansdown provides the basics. There is a ton of helpful information available, from forecasts and dividends to performance charts.
Charting
Some simple charting tools are available from Hargreaves Lansdown. On a simple and user-friendly interface, you can set 26 technical indicators. Compared to what some other brokers offer, this is more elementary.
News Feed
The news feed is excellent. Business articles from reliable sources like The Guardian and Reuters are featured in the main news flow. The fundamental data screen's news section compiles the news, reports, tips, and business announcements.
Hargreaves Lansdown Customer Service
Excellent customer service is offered by Hargreaves Lansdown, who respond quickly and appropriately. On the downside, live chat is not offered and there is no 24/7 availability.
You may get in touch with Hargreaves Lansdown by:
The phone support from Hargreaves Lansdown met all of the possible expectations. Expect to be connected right away, and to get timely responses to your queries.
The email support operates as you might anticipate. Expect to receive a response to each email you would send them with pertinent information within a day.
What is lacking, however, is the live chat option and 24/7 accessibility.
Final Thoughts
Price-wise, the Hargreaves Lansdown trading platform is very affordable, especially for investors with portfolios up to £100,000. Larger portfolio owners may occasionally be able to negotiate charge discounts on an individual basis.
Assuming you only invest in unit trust funds, you should read through your portfolio's brief guide to potential fees, regardless of the size, to make sure you are aware of what you might be charged for.
They continue to be market leaders in terms of their Vantage Stocks & Shares ISA and the Hargreaves Lansdown Vantage SIPP, and the addition of the Active Savings service makes Hargreaves appealing to those seeking to boost the return on their cash savings as well.
Interactive Investor is a good substitute for Hargreaves Lansdown because it is less expensive for people with large portfolios (it has a fixed platform fee regardless of the amount invested) and does not impose exit fees like Hargreaves Lansdown.
However, for many of the reasons listed above, Hargreaves Lansdown is the best investment platform for consumers.
Additionally, you can start investing with as little as £25 per month and open an account with a debit card in minutes (something other investment platforms struggle with).
One piece of advice: start investing small with Hargreaves Lansdown (or really any investment platform) if you are at all unsure because you can always increase your investment and transfer your current portfolio over at a later time.
Pained by financial indecision? Want to invest with Adam?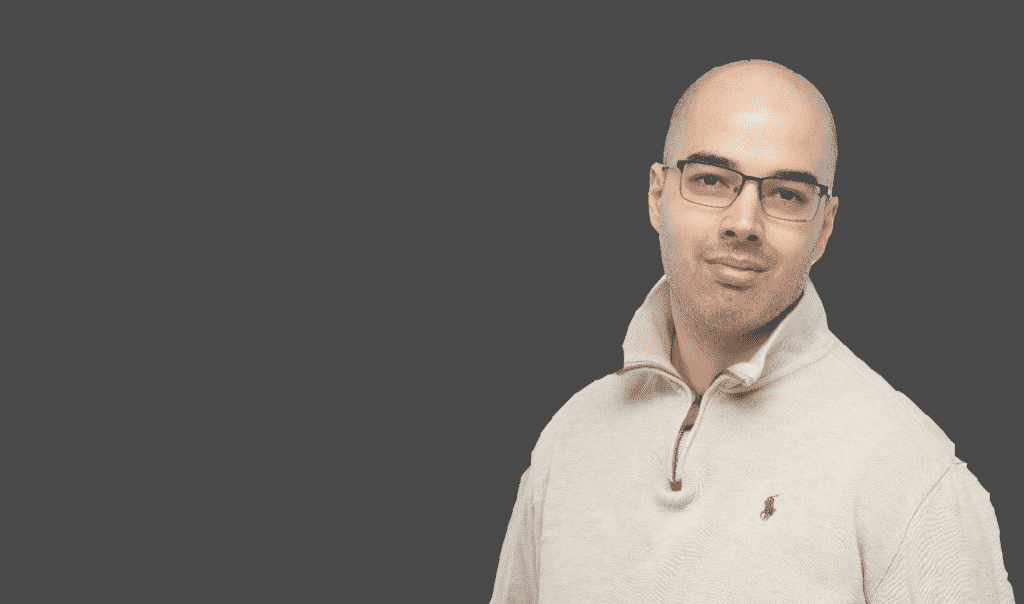 Adam is an internationally recognised author on financial matters, with over 588.1 million answers views on Quora.com and a widely sold book on Amazon and a contributor on Forbes.