HDFC Bank NRI Account offers a full suite of services geared toward Non-Resident Indians. Whether you require banking, investments, or loans, you can get it through them with their NRI services.
Whether in India or overseas, NRIs have the freedom and convenience of using a number of different banking options, including Mobile Banking, WhatsApp Banking, and Online Banking.
HDFC Bank provides non-resident Indians with a selection of accounts to meet their individual banking needs, such as savings, current, salary, and fixed deposit accounts. Foreign currency deposits are an additional option for NRIs, facilitating convenient international banking.
The NRI Portfolio Investment Scheme is offered by HDFC Bank to non-resident Indians who are considering making stock market investments in India. Through the bank's NRI services, non-resident Indians are able to maintain mutual fund investments and make offshore investments as well.
HDFC Bank's NRI Home Loan alternatives cater to NRIs looking to reinvest in Indian real estate. There are other secured loan options, such as Loan Against Securities and Loan Against Fixed Deposits.
If you have any questions or want to invest as an expat or high-net-worth individual, you can email me (advice@adamfayed.com) or use these contact options.
HDFC Bank NRI Accounts and Deposits
NRE Savings Account
Fund transfers between India and other nations are completely unrestricted. Furthermore, clients can get better interest rates on their money. The interest accrued in an NRE Savings Account is not subject to taxes in India, which is a major perk for account holders. Additionally, neither wealth nor gift taxes are owed on funds held in an NRE Savings Account.
HDFC Bank's NRE Savings Account comes with a convenient International Debit Card for making cash withdrawals and making purchases anywhere in the world. It is possible for account holders to designate a resident Indian as the mandate holder of their NRE Savings Account. This grants the designated representative full authority to manage the account in the principal's absence. Customers can also get a free, personalized checkbook.
NRE Women's Savings Account
Customers can get a free Women's International Debit Card for the first year with this account, giving them access to safe and easy international payments. In addition, for the first year after receiving their locker card, clients will receive a 50% discount on locker expenses. Customers must show their Woman's Advantage Debit Card at the teller counter to receive the discount.
In addition, the NRE Women's Savings Account includes insurance benefits. The debit card is designed to satisfy the demands of women, and a customized checkbook is also provided.
The ability to move funds in a freely convertible foreign currency between India and other countries is a major benefit of this account. Moreover, the interest accrued in an NRE Women's Savings Account is exempt from taxation in India, offering a welcome financial boost to account holders.
NRE Elite Savings Account
The ability to automatically sweep out inactive money and generate interest on those funds is an important benefit. This function will invest the account holder's surplus funds in a fixed deposit at regular intervals. The Fixed Deposit will be dissolved automatically to fill the shortfall if the Savings Account balance drops below a specified threshold, and then any pending transactions can be settled using the monies swept in from the FD.
NRE Elite Savings Account customers receive a complimentary International Platinum debit card with increased withdrawal limits. Insurance protection is included at no extra cost. On top of the Platinum debit card, each customer also receives a custom-designed checkbook.
Just like the aforementioned accounts, interest accumulated in an NRE Elite Savings Account is not subject to taxation in India, making it a particularly attractive account for those looking to minimize their tax liability. Users can easily conduct business with foreign parties too by transferring funds between India and other nations.
NRE Elite Savings Account holders also have the option of designating an Indian citizen or permanent resident as the mandate bearer. This trusted local associate can manage the account for them.
Eligibility for all NRE savings accounts, including the NRE Elite Savings Account, is open to non-resident individuals of Indian nationality or Indian origin.
NRO Savings Account
Everyone planning to work in India as a Non-Resident Indian needs to open an NRO Savings Account. Earnings from outside India can be deposited into this account and managed there. However, tax obligations must be met before any funds can be transferred outside.
In accordance with the Current Income or US$1 million scheme, holders of an NRO Savings Account have the option of repatriating funds outside of India or transferring them to an NRE Account. NRO accounts allow holders to repatriate up to a million dollars per fiscal year, streamlining international wire transfers. They can also send money from abroad in a currency that is easily convertible.
The NRO Savings Account is kept in Indian Rupees, so keep that in mind. The NRO account's interest earnings are taxable and subject to withholding at the source at the rate set by the Income Tax authorities.
With an NRO account at HDFC Bank, you can get a domestic debit/ATM card. Customers can use this feature to make in-country purchases and cash withdrawals. Customers can also give family members in India the authority to manage their accounts and provide them a debit card with the opportunity to make ATM withdrawals in the country.
NRO Elite Savings Account
Account holders of the NRO Elite Savings Account get a free Rupay Domestic debit card for easy access to their money. The daily withdrawal limit for ATM transactions made within India with the debit card is 25,000 rupees.
The NRO Elite Savings Account also includes free insurance, giving account holders extra protection.
All NRO Savings accounts need the account holder to be a Non-Resident Indian or a Person of Indian Origin.
NRE/NRO Super Kids Savings Account
The account includes free Education Insurance of half a million rupees should a parent or guardian passes away, guaranteeing that the child's education will be taken care of no matter what.
In addition, the account enables kids to invest weekly or monthly sums of money in Mutual Funds, instilling in them a lifelong habit of saving and putting money aside. With parental permission, minors can get a free ATM card to easily access their money too.
When a guardian approves, a minor can get a free Rupay Kids Debit card for their NRE account, while adults get a free domestic Rupay debit card for their NRO account. Young account holders may shop online and handle their accounts with ease with the help of these debit cards.
Those aged 18 and below who are deemed a Non-Resident Indian or a Person of Indian Origin can open an NRE/NRO Super Kids Savings Account.
NRE/NRO Premium Salary Account
Customers can keep their account open with no minimum balance in this type of savings account. There are five free withdrawals per month from any ATM in India that is not affiliated with HDFC Bank. Those who open an NRE Premium Salary Account will be issued a Platinum Debit Card, while those who open an NRO account will receive a Rupay NRO Debit Card. A lifetime complimentary International Debit Card is also included for all other account customers.
HDFC Bank's broad branch and ATM network allows customers the convenience of banking from any location. A zero-balance close relative resident account is also available.
All applicants must submit a photocopy of the information from their passports. An original Permanent Account Number or Form 60 (in the absence of a PAN) must also be provided. A copy of a current visa or work permit is also required (or a letter of employment for temporary visas). Each applicant must submit one passport-style photo as well.
Last but not least, you'll need one piece of documentation verifying your Indian or overseas address, with such data corresponding to the one provided in your application.
NRE/NRO Regular Salary Account
This one is also a zero balance savings account. A Millennia Debit Card is issued to the principal applicant of an NRE Account, while a Rupay NRO Debit Card is issued to the primary applicant of an NRO Account.
Customers have access to their accounts around the clock, thanks to a free service called Netbanking. Bill Pay, another free service included with the account, makes it simple and straightforward to pay bills online. With HDFC Bank's anywhere banking feature, users may access their accounts and make transactions from any of the bank's many branches or ATMs.
A free ATM card is given to the account holder and any mandate holders.
You must be a Non-Resident Individual of Indian nationality or of Indian heritage to open this account. You must also work for a company that has a salary account arrangement with HDFC Bank.
NRE Seafarer Account
Account holders receive favorable conversion rates whenever their foreign currency salary is deposited into the account, and there is no minimum balance required.
The account features an International Platinum Debit Card designed specifically for the needs of maritime workers, and it allows for safe and simple transactions. International transactions are simplified when account holders can freely convert foreign money held in their accounts.
Depending on the seafarer's circumstances, several forms of identification may be needed to open an NRE Seafarer Account. A legitimate contract copy is required for all sailors embarking on a new contract. Those who have traveled before but are now returning must present a copy of their original contract.
It's mandatory to submit verification of an Indian address, which will then be used to set the account's default shipping address.
NRE Current Account
One major plus is that account holders have complete freedom to transfer money from their NRE Current Account back to their home country. Customers have several options, including telegraphic wire transfers, for sending money to India from their accounts.
One's profits from overseas can be deposited into a non-interest bearing NRE Current Account. With this account, you can secure an international debit card plus a free ATM card for you and your domestic mandate holder.
Another staple of HDFC accounts is the complimentary checkbook provided to each customer.
NRO Current Account
Customers can deposit their lawful Indian profits in this non-interest-bearing account. The account balance can be used for non-repatriable investments and local payments in the country.
The NRO Current Account provides a Domestic Debit Card for Indian transactions. Both the account holder and mandate bearer receive a free ATM card. Payments and transactions are made easier with a customized checkbook.
Non-residents of Indian nationality or Persons of Indian Origin can apply for either current account.
RFC Savings Account
The United States dollar, British pound, and Euro are all supported by the Resident Foreign Currency Account. This account offers the flexibility to retain foreign exchange in the currency earned. You can move your rupees or foreign currency balance to an NRI account once you regain your NRI status.
Withdrawals can be made in Indian rupees, giving account holders access to the local currency. Moreover, upon their return, they can store their money in a foreign currency that is easily convertible, making it simple to exchange and use. Another perk of this account is that it may be possible to avoid paying taxes on interest income by declaring "Resident but Not Ordinarily Resident" status.
RFC Fixed Deposits
There are many benefits for those who choose to open an RFC Fixed Deposit account. Customers can hedge against fluctuations in exchange rates on deposits made in any of four different foreign currencies available for fixed deposits. Account holders who qualify as Resident but Not Ordinarily Resident are also eligible for tax-free interest earnings.
The opportunity to repatriate funds for legitimate reasons is a major perk of RFC Fixed Deposits.
Non-resident Indians who have lived abroad and then moved back to the country after April 18, 1992 are allowed to open RFC accounts. At least one full year must have passed since they left India before they went back. In addition, applicants for RFC accounts must have made India their permanent home after returning there.
Overdraft Against Fixed Deposits
Customers can take care of pressing personal or commercial financial demands with the use of the Overdraft Against Fixed Deposits offering, rather than having to break their fixed deposit early to do so. Overdrafts of up to 90% of a customer's fixed deposit value are available immediately.
The Overdraft against FD/Super Saver feature requires a fixed deposit of at least 25,000 rupees for a term of at least 6 months and a day.
Anyone who meets the requirements can open a fixed deposit account. This encompasses both private and public limited enterprises as well as resident individuals and Hindu undivided families.
Loan Against Securities
Customers can get loans with various securities as collateral through the Loan Against Securities service. Shares, mutual funds, life insurance plans, National Savings Certificates, Kisan Vikas Patra, and bonds are just few of the many recognized securities offered by HDFC Bank.
The maximum loan amount for a Loan Against Securities is 80% of the collateral's value. Customers can get a loan starting from 50,000 rupees.
NRE Fixed Deposit
Non-resident Indians benefit from the NRE Fixed Deposit. Account holders can withdraw partial deposits when needed. An overdraft of up to 90% of the deposit amount gives them financial flexibility.
The NRE Fixed Deposit allows full repatriation of principal and interest at any time. This helps account holders handle funds internationally. The deposit is also tax-free.
Joint NRE Fixed Deposit accounts allow NRIs to invest and own together. Account holders can nominate deposit beneficiaries with the nomination facility. Meanwhile, the Sweep-in facility lets account users automatically transfer monies from their fixed deposit to their savings account to increase liquidity.
The NRE Fixed Deposit can be held for 1–10 years, depending on investing choices and financial goals.
NRO Tax Saver Fixed Deposit
Non-resident Indians with income other than investment income and long-term capital gains can claim full tax break for investments up to 150,000 rupees in a financial year.
The NRO Tax Saver Fixed Deposit pays monthly or quarterly interest. The investment has a 5-year lock-in term. The minimum investment is 100 rupees and subsequent ones must be in multiples of 100 rupees up to 150,000 rupees per year.
Partial or premature withdrawals from the account are not permitted.
Account holders must notify the bank immediately if they become Resident Indians.
NRO Fixed Deposit
The minimum opening deposit for an NRO Fixed Deposit is 25,000 rupees, and further deposits can be made in 10,000 rupees increments.
Interest can be credited monthly, quarterly, or at maturity. The deposit term can be adjusted from 7 days to 10 years based on client needs.
Withdrawals from NRO Fixed Deposits result in interest at a rate 1% lower than the contracted rate or the rate applicable for the deposit duration with the bank, whichever is lower, except for deposits with a tenure of 7-14 days, which earn interest at the rate applicable for the deposit period. The depositor will still be paid interest after 7 days if the money has been sitting in the account.
Moreover, non-resident Indian customers have the option of using an overdraft facility up to 90% of their deposit amount.
Non Withdrawable Deposits
Customers with a minimum fixed deposit of 20 million rupees can invest in non-withdrawable deposits. These deposits give NRE and NRO accounts tenure flexibility. All NRE deposits have a 1-year minimum term and a 10-year maximum tenure. For NRO deposits, the minimum duration is 1 year for amounts up to 40 million rupees and 90 days for those over 50 million rupees. NRO deposits have a 10-year term.
Interest could be paid either monthly or quarterly. These deposits also maximize earnings through compound interest on reinvestment deposits.
Customers can also use an overdraft service to access 90% of their FD. This overdraft facility only allows first-party overdrafts, therefore only the account holder can use it.
RupeeMax
Customers can avoid currency exchange rate swings by obtaining a forward cover on their Foreign Currency Non-Resident Fixed Deposit. Forward insurance can be bought for one to five years.
Under certain conditions, the FCNR Fixed Deposit might be withdrawn early.
Customers must deposit 2.5 million rupees or foreign cash equivalent to use RupeeMax.
NRO Recurring Deposit
The minimum amount to open an NRO Recurring Deposit is 1,000 rupees, and additional deposits can be made in multiples of 100 up to a maximum of 19,999,900 rupees. Interest on this deposit, compounded quarterly, is comparable to that on an NRO Fixed Deposit. It is paid out on maturity.
The NRO RD can be extended from its initial 6 months for an additional 3 months, all the way up to a maximum of 10 years. There is a one-month commitment required while using the account. When the deposit is terminated within the first month, the full principal amount is repaid sans any interest.
My Passion Fund
Two times the installment amount is the maximum authorized top-up per month. The monthly top-up amount can range from 1,000 to 19,999,900 rupees. The minimum term of an NRO My Passion Fund account is 6 months, while that of an NRE My Passion Fund account is 12 months. Extensions are available in 3-month increments up to 10 years.
Premature liquidation is an option for account holders. One month is the minimum interest-earning time for NRO My Passion Fund accounts, whereas a year is required for NRE My Passion Fund accounts.
It is mandatory for consumers to have an active net banking facility for their NRE and NRO accounts before they may open a My Passion Fund account.
FCY Max
Using a forward cover option on an NRE Fixed Deposit is one way that FCY Max helps individuals deal with foreign exchange risk. The service allows consumers to lock in an amount of foreign currency at the time of booking, shielding them from swings in the exchange rate.
The arrangement's adaptability also permits early termination of the front cover if necessary. At maturity, investors can retrieve their money plus whatever interest they've earned. The needed minimum investment to use this service is 2.5 million rupees (or the equivalent in other currencies).
How to Open NRI Account in India?
If you prefer to open your NRE/NRO Account in person, you can do it at any HDFC Bank location in India. Bring the original KYC paperwork with you to the branch.
The HDFC Bank NRE/NRO Account opening application form is available online for those who would rather not meet in person with a bank professional. If you already have an HDFC Bank account and would like to open a new account without visiting a branch, you will need to self-attest the necessary KYC documentation.
If you do not already have a relationship with HDFC Bank, you will need to self-attest the relevant KYC documents and then have them certified by a designated authority.
The following items must be submitted by a non-resident Indian consumer applying for a new account or updating an existing account:
The first step is for each account holder to fill out a separate NRI Account Opening Form and sign it. In addition, all holders must provide a passport-size photo taken within the past year.
A photocopy of the PAN card or Form 60 (in the absence of a PAN) must be provided for verification reasons. A valid passport, either Indian or international, is accepted as proof of identity. Evidence of NRI/PIO status is also required.
Proof of eligibility can be provided by a copy of a work/residence permit or a valid employment, residence, student, or dependent visa for Indian passport holders. A Person of Indian Origin or Overseas Citizen of India card is acceptable for foreign passport holders. Customers who do not have an OCI or PIO card but do have a foreign passport will need to complete a PIO Declaration.
Finally, a document proving your Indian or international residence is required.
HDFC Investments
Below are some investments from HDFC Bank which you can choose from:
NRI Portfolio Investment Scheme
Participating in the Scheme on a repatriation basis involves submitting an application in the approved form to the designated branch of an authorized dealer bank in order to purchase and sell shares or convertible debentures of an Indian firm on a recognized stock exchange in India.
One of the financial institutions that is permitted to grant approval for the Portfolio Investment Scheme is HDFC Bank. For non-resident Indians who wish to open a trading account with a registered broker in India, the firm offers the NREPIS account and the NRO securities account.
Through designated HDFC Bank offices, you can participate in the Portfolio Investment Scheme and trade on Indian stock exchanges from anywhere in the world. As an added bonus, there is no minimum average monthly balance that must be kept in your account each month.
Offshore Investments
Offshore bonds, mutual funds, structured products, and life settlement funds are just some of the investment vehicles made available by HDFC Bank. These selections were developed with international users in mind and are available in several different currencies.
HDFC Bank has partnered with prominent asset management firms and platform providers such as All Funds International to provide clients with superior investing options. HDFC's Bahrain office gives investors entry to various investments from the best Indian and international providers, including stocks, bonds, and commodities.
Pained by financial indecision? Want to invest with Adam?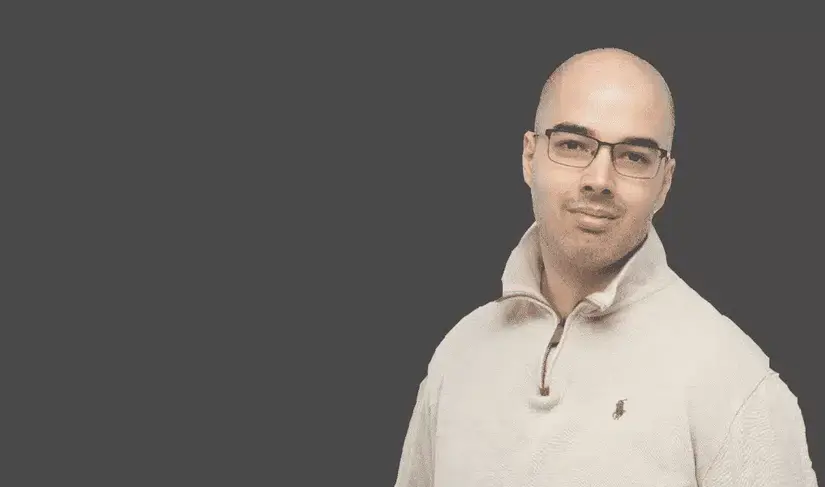 Adam is an internationally recognised author on financial matters, with over 668.8 million answer views on Quora.com, a widely sold book on Amazon, and a contributor on Forbes.