In this HDFC Bank review, we'll explore the company's history as well as the various personal accounts and deposits you can choose from. We'll also discuss the HDFC high net worth banking options available.
If you have any questions or want to invest as an expat or high-net-worth individual, you can email me (advice@adamfayed.com) or use these contact options.
What is HDFC Bank?
The Reserve Bank of India gave its go-ahead to the formation of HDFC Bank as a private bank in 1994. Just last year, HDFC Bank announced its merger with parent housing finance firm HDFC Ltd.
HDFC Ltd has established itself as a market leader in the home financing sector in India. Meanwhile, HDFC Bank makes it easy to apply for and receive a house loan as part of its products designed to serve customers in India's urban, semi-urban, and rural locations.
The late HT Parekh started HDFC Ltd with the goal of allowing millions of middle-class Indians to purchase a home before retirement. Parekh helped pave the way for the Indian home finance industry when he founded HDFC Ltd in 1977.
The company expanded its offerings beyond mortgages and into a financial services conglomerate with operations in banking, asset management, life and general insurance, real estate venture funds, and education loans.
HDFC Bank had a sizable footprint in India as of March 31, 2023, with nearly 8,000 branches and about 20,000 ATMs or Cash Deposit and Withdrawal Machines in cities and towns.
Non-Resident Indians and People of Indian Origin can take advantage of the bank's home loan products thanks to its foreign branches in four countries and three representative offices in Dubai, London, and Singapore.
HDFC Bank Personal Accounts and Deposits
You can pick from a variety of accounts that allow you to save and get the benefits, whether you're an individual or a major company.
You can open a savings, checking, salary, or rural account with HDFC Bank. Thanks to its extensive branch and ATM network, as well as services like Netbanking, Phonebanking, and Mobilebanking, customers may access their money whenever and wherever they need it.
Regular Savings Account
With an HDFC Bank Regular Savings Account, you get a free, custom-designed check book, the chance to save more with Super Saver Facilities, and access to safe deposit lockers. Customers also have the option of selecting from two International Debit Cards (the Millennia Debit Card and the MoneyBack card) that can be personalized to their preferences. The first year's payment for maintaining a Demat account is free too.
Individual residents who have either a single or joint account are welcome to apply. Also, eligible to register an account are Hindu Undivided Families (HUF). In addition, Foreign Nationals who are already residing in India can apply, so long as they match the criteria.
Residence in India for more than 180 days is required for foreign nationals. They will also need a valid visa, a Certificate from the Foreign Region Registration Office, and a Residence Permit.
In addition to these groups, minors older than 10 can open a self-operated minor account and receive an ATM/Debit card.
An initial deposit is required to create a Regular Savings Account with HDFC Bank. The minimum deposit varies by location, starting with 2,500 rupees for rural branches and 7,500 rupees for metro branches.
Those in metropolitan areas are mandated to retain a minimum average monthly balance of 10,000 rupees, while a quarter of such amount is required quarterly for those in rural areas.
Savings Max Account
HDFC Bank's Savings Max Account comes with an accidental death insurance of up to a million rupees plus accidental hospitalization cover of 100,000 rupees max. However, the coverage for accidental deaths is restricted to those that occur in cars, trains, or planes. If your checked bags ever get lost, you can also claim up to 20,000 rupees, subject to certain conditions.
The Platinum Debit Card is issued to Savings Max Account holders with a daily withdrawal limit of 100,000 rupees and a spending cap of 500,000 rupees. The Platinum Debit Card also allows the cardholder to earn up to 1% cash back on all transactions.
With this account, ATM withdrawals at any bank are free.
The automatic sweep out facility is another way for customers to maximize the interest they get on their dormant account balances. A fixed deposit is automatically funded whenever there is a surplus of cash. If the funds in the Savings Account ever get too low, the Fixed Deposit will be liquidated automatically to make up the difference.
The eligibility for opening the Savings Max Account is almost the same as the regular one, but HDFC specified that expats living in India may set up this account by attaching a Q2 22 form to detail their credit sources plus a copy of their residence authorization.
The minimum required monthly balance to keep a Savings Max Account is 25,000 rupees. If the account balance falls below the specified threshold within a given time frame, fees will be assessed.
Women's Savings Account
HDFC Bank's Women's Savings Account was designed with female savers in mind. Should the account holders meet an untimely demise, they will be protected financially by an Accidental Death Cover of 1 million rupees. Additionally, healthcare bills incurred due to accidents are covered up to the policy's maximum of 100,000 rupees.
Account holders are eligible to receive 1,000 rupees per day for accident-related hospitalization. This is capped at 10 days per year. In order for claims to be accepted and processed, the primary account holder of the Women's Savings Account must have used the Debit Card to make at least one POS purchase at a merchant facility within the three months prior to the accident date.
Moreover, under certain circumstances, the account will cover the beneficiary for up to 500,000 rupees in the event of death due to a covered accident involving rail, road, or air travel.
With the EasyShop Woman's Advantage Debit Card, account members have the freedom to manage their money however they like, with a daily cash withdrawal limit of 25,000 rupees and a daily spending cap worth 275,000 rupees.
There can be no male primary account holders. Both Indian citizens and foreign nationals legally residing in India can open an individual or joint account. Residence in India for more than 180 days plus certain valid documents are required for foreign nationals to qualify to open this account.
Minimum opening deposits range from 2,500 rupees to 10,000 rupees for rural as well as metro and urban branches, respectively. The minimum average monthly balance for metro and urban branches is 10,000 rupees and 5,000 rupees for rural branches.
DigiSave Youth Account
A MoneyBack Debit Card with a daily domestic spending cap of 300,000 rupees and a daily ATM cash withdrawal limit of 25,000 rupees is provided to account holders of this youth account for free during the first year. On top of that, their MoneyBack Debit Card comes with up to a million rupees in complimentary Personal Accidental Death Cover.
You can also book a cab or make a bill payment through HDFC Bank OnChat, which is a nice added convenience. In addition to making it easier to pay bills, this also makes booking transportation a breeze.
Resident individuals aged 18 to 25 can open the DigiSave Youth Account and deposit at least 5,000 rupees, initially, for urban branches and 2,500 rupees for rural ones. The same amounts must be maintained on the account per month.
Senior Citizens Account
The first applicant is eligible for a yearly reimbursement of up to 50,000 rupees should an accident need hospitalization. The Rewards Debit Card connected to the account also has a 500,000 rupees death benefit for accidents involving airplanes, automobiles, or trains.
All residents aged 60 and older are welcome to apply for a Senior Citizens Account, whether they are starting it as an individual or a couple. The first account holder in a joint account application must be a senior.
To open a Senior Citizens Account, at least 5,000 rupees must be deposited. That's the same amount that must be kept in the account each month. This guarantees that the account's minimum balance is always sufficient to cover operational expenses.
3-In-1 SmartInvest Account
A 3-in-1 Account is a comprehensive account that combines a Savings Account, Trading Account, and Demat Account into a single package. You can open a Demat Account to keep your securities, trade with the Trading Account to purchase and sell, and a Savings Account to deposit funds.
Historically, people had to sign up with different brokers and banks for their various savings, demat, and trading needs. A commercial transaction requiring cash from a savings account could be delayed by several hours or a whole day if the funds were to be transferred. This is made easier by the 3-in-1 Account bundle.
When you make a purchase of shares, the money is moved from your Savings Account to your Trading Account, and then the securities are delivered to your demat account.
Resident individuals who are above 18 years old can open the 3-in-1 account. Having one's Aadhaar linked to one's mobile number for Aadhaar OTP-based Know Your Customer verification is also required in order to finalize the account opening process. For the purposes of video KYC verification, they also need to provide their original Permanent Account Number.
Savings Farmers Account
HDFC Bank's Savings Farmers Account holders who have used their MoneyBack debit card at a POS terminal within the previous 30 days are eligible for a Personal Accidental Death Cover and Permanent Disability Cover of up to a million rupees.
The Savings Farmers Account is specifically designed for resident individual farmers, whether they hold a sole or joint account. There is a half-yearly minimum balance requirement of 2,500 rupees for farmers to open this account.
Specialé Gold and Specialé Platinum
Different perks are available to those who open a Specialé Gold or Platinum account. Increased cash withdrawal limits, no fees for using ATMs or ordering check books, no fees for making purchases over the Internet, and instant alerts for any account activity are just some of the perks. You will also receive other financial, health, and lifestyle perks.
A minimum balance of 100,000 rupees per quarter is required to keep a Specialé Gold account open. However, the Specialé Platinum account requires a higher minimum balance of 300,000 rupees per quarter.
Speciale Senior Citizen Savings Account
Cash withdrawals from an ATM or made directly to a third party cost account holders nothing. Both check books and locker rental fees are waived for the first year.
The account insures senior users against cybercrime up to 150,000 rupees. This aids account holders in avoiding financial loss as a result of internet fraud and scams. In addition, each user is issued a free Platinum Debit Card that can be adjusted to their needs.
This account requires a minimum balance of 100,000 rupees per quarter.
Kids Savings Account Online
This account allows minors restricted access to monies while saving for their future. The account comes with numerous benefits including a debit card and insurance.
The account includes free Education Insurance coverage of 100,000 rupees in the event that the parent or guardian is killed in a car, train, or plane accident.
With a monthly automatic transfer worth at least 1,000 rupees from a parent's account to their child's Kid's Advantage account, regular savings can be encouraged. Such transfer is mandatory at least once per year.
Any funds in the Kid's Advantage Account that are greater than 35,000 rupees will be placed in a Fixed Deposit for 1 year and a day in the child's name. A parent can initiate this transfer by enrolling in the MoneyMaximizer sweep-out facility. If parents provide their consent, their children can get ATM/International Debit Cards in their own names, with withdrawal limits of 2,500 rupees per day and purchase caps of 10,000 rupees.
Any minor under the age of 18 whose parent or legal guardian has an HDFC Bank Savings Account can get their own Kids Advantage Account. The parent or legal guardian must first create a savings account with HDFC Bank in order to open this particular account.
At least 5,000 rupees must be retained in the account on a monthly basis.
Institutional Savings Account
HDFC Bank offers an Institutional Savings Account that is tailored to the needs of organizations like NGOs and universities.
At HDFC Bank branches, customers have access to an unlimited number of free Demand Drafts. They also get a Payable at Par cheque book at no cost to them. Through the company's centralized payment system (Enet), the account can also be used to pay salaries and vendors electronically.
Primary Co-operative Credit Societies, Khadi and Village Industries Boards, Agriculture Produce Market Committees, and Societies registered under the Societies Registration Act, 1860, or similar laws applicable are all eligible to open an Institutional Savings Account with HDFC Bank.
Government bodies are among those which the Institutional Savings Account cannot be opened for, per RBI guidelines.
BSBDA – Basic Savings Bank Deposit Account
The Basic Savings Bank Deposit Account (BSBDA) from HDFC Bank grants access to various banking services without the need to keep a minimum balance in the account. Customers with a BSBDA account can use their card at any of their participating ATMs or branch locations. They can also opt to use internet and mobile banking services to access their account information and execute digital transactions.
Individual residents (either as a sole or joint account holder) and Hindu Undivided Families are welcome to apply for a BSBDA. The consumer must not already have a BSBD Account with any financial institution, and they cannot have any other savings accounts with HDFC Bank. Furthermore, minors above the age of 10 can register an independent minor account and receive an ATM/Debit card.
Government Scheme Beneficiary Savings Account
One of the advantages of this account is that it doesn't need any minimum maintaining balance. There is no minimum amount required to keep the account active as well.
The monthly cash transaction cap has also been increased to a million rupees with this account.
Resident individuals are eligible.
Small Savings Account
HDFC Bank offers a free Rupay debit card with their Small Savings Account, which requires no minimum balance to maintain. In order to open a BSBDA Small Account, you must not have any other banking relationships with HDFC Bank. Additionally, you must be a resident individual who does not have sufficient KYC documentation, such as a valid photo identification and an address verification as per the bank's acceptable list of documents.
As part of restrictions on the number and size of transactions you can make with your BSBDA Small Account, your account balance, at any given time, must not be more than 50,000 rupees. Meanwhile, the total credits in all your account must not go over 100,000 rupees. You also cannot make more than 10,000 rupees of withdrawals and transfers from your account within a given month.
Fixed Deposits
A fixed deposit can be a safe and stable way to earn money over the long term. You can maximize your earnings by customizing your investment term and deposit size. A Fixed Deposit with HDFC Bank can be opened quickly and for as little as 5,000 rupees. These fixed deposits can supplement your primary savings or checking account by providing emergency access to your money through the flexible Sweep-in and Super Saver Facilities.
HDFC Bank has a selection of fixed deposit accounts. You can get a better return on your investments with the Regular Fixed Deposits which will grow over time as you reinvest both the principal and the interest you receive.
The HDFC Bank HealthCover FD has a minimum investment of 500,000 rupees and a maximum of 19.9 million rupees, and it guarantees returns and provides health protection. Term options range from 1 year to 10 years, and interest rates are comparable to those of the standard Fixed Deposit.
The Five Year Tax Saving Fixed Deposit is a great option for anyone who wants to minimize their taxable income while also receiving money. Atleast 100 rupees and up to 150,000 rupees can be invested per financial year, with interest paid out monthly or quarterly.
HDFC Bank's Foreign Currency Non-Residential Deposits are a good alternative if you have foreign currency and want to earn Indian interest rates while keeping it safe from currency volatility. You can repatriate the entire deposit, including principal and interest, without having to pay any taxes.
You can get fast access to 90% of your overdraft with HDFC Bank's Overdraft Against Fixed Deposits. When you link your checking or savings account to a Fixed Deposit, you'll only pay interest on the amount that you draw out.
Finally, if you choose Non-Withdrawable Deposits, you will not be able to get your money out early or partially. The first-party overdraft against fixed deposit function, however, allows for an overdraft facility to be used in order to deal with cash flow concerns. You have the same choice of receiving interest payments either quarterly or monthly.
Recurring Deposits
Individuals and businesses alike can take advantage of HDFC Bank's Recurring Deposit (RD) program because of the variety of options it provides. An initial deposit of 1,000 rupees is required for RD, with future installments accepted in 100 rupees. Alternately, investors can put in as much as 19,999,900 rupees every month.
The initial term of RD is 6 months, with extensions available in 3 month increments up to a maximum of 10 years. However, the minimum term length for non-resident Indian consumers is 1 year.
With an RD, consumers can earn interest rates comparable to those of traditional Fixed Deposits on even modest monthly contributions. It's important to note that once the installment amount is fixed, it cannot be altered at a later date. It encourages a disciplined approach to saving by prohibiting partial payments of installments. The funds in the RD account are unavailable for withdrawal for at least a month. Interest on the RD is paid out only upon maturity.
An individual, HUF, private/public limited company, trust, or society with a physical presence in India may open a Recurring Deposit account. The RD facility provides these people and organizations with a safe and reliable means of saving and growing their money over time.
HDFC High Net Worth Banking
Imperia
HDFC Bank's premium service, Imperia, features a dedicated Client Relationship Manager for each client to ensure individualized care. Private banking services are also available, offering comprehensive investment information across various asset categories.
Customers of Imperia Banking might save as much as 50 percent on loan processing expenses. Banking. The investment strategies offered are broad and tax-wise, allowing for potential for high returns. The HDFC Securities Trading account streamlines the process of buying and selling stocks. There are also a variety of ways to pay your taxes.
There are numerous banking options available to meet the monetary demands of businesses. Customers of Imperia Premium Banking can include their dependents in the service's perks and conveniences for a more rounded banking experience.
Individuals can join Imperia Banking if they keep at least 1 million rupees in their savings account per month or 1.5 million rupees in their current account per quarter. Another qualification is having a combined savings and fixed deposit balance of at least 3 million rupees each month. Imperia Banking is also available to salaried clients with a monthly net salary credit of 300,000 rupees or more in an HDFC Bank Corp Salary Account.
Preferred
Customers who sign up for Preferred Banking receive specialized attention as well as access to special perks and services. Just like with Imperia, Preferred Banking clients can save up to 50% on loan processing expenses.
HDFC Bank also provides clients with a premium credit card and a preferred platinum chip debit card. Preferred Banking's perks and services can be expanded to cover a full family, making it ideal for those looking for a convenient banking solution for their whole home.
You must have at least 200,000 rupees in Savings per month or 500,000 rupees in Checking each quarter. If you have a minimum of 1.5 million rupees in a combination of Savings and Current Accounts plus Fixed Deposits, you are also qualified to be a Preferred client.
If you get a monthly net salary credit of 150,000 rupees or more in an HDFC Bank Corp Salary Account, you meet the requirements for Preferred Banking as well.
Customers who get a monthly net salary credit of 150,000 rupees or more in an HDFC Bank Corp Salary Account meet the requirements for Preferred Banking as well.
Classic
If you sign up for Classic Banking, a personal banker will be assigned to you and your account. Your loved ones can also take advantage of all the perks and services that Preferred Banking customers receive. All of HDFC Bank's premium credit card and debit card options are at your disposal.
Like Imperia and Preferred customers, Classic Banking users can save up to 50% on loan processing expenses.
Maintaining a monthly savings account balance of 100,000 rupees is required. For current accounts, the quarterly maintaining balance is 200,000 rupees. Alternatively, you can keep a combined savings and fixed deposit amount of 500,000 rupees on a monthly basis.
If you are a salaried customer of HDFC Bank Corp and your net salary credit is 100,000 or more per month, you are also eligible for Classic Banking.
Vishesh
Vishesh provides its customers with free medical insurance. You also get a free subscription to Agri-Tech Services, which is a great resource for agricultural knowledge.
A Personal Banker will be assigned to you to give one-on-one service and focus on your individual banking requirements. In addition, your loved ones can also take advantage of the discounts and perks you receive as a Vishesh customer.
Customers of Vishesh Banking can save up to 50% on loan processing fees, which is common among the high net worth banking offerings.
As part of the package, you receive the HDFC Bank Premium Credit Card and the HDFC Bank Vishesh Platinum Chip Debit Card.
The minimums for eligibility are the same as the Classic option.
Prime
This shares similar features with the accounts discussed above. Eligibility for HDFC Bank's Prime program, however, is entirely discretionary.
HDFC Savings Account Opening, Money Transfer
Can I open an HDFC Savings Account online?
Yes. The procedure for opening an online Savings Account is straightforward and uncomplicated. Avoiding a trip to the bank branch is possible with HDFC Bank's Video KYC service.
What documents are required?
When applying for an HDFC Bank Savings Account, it is important to have an Identity and Address Proof document such as a driver's license or passport. The application process also necessitates a PAN card. Form 16 is required if the applicant does not have a PAN card. Employers can verify that Tax Deducted at Source has been withheld from an applicant's wages by providing a Form 16. Two passport-sized photos taken within the last six months must be submitted as well to open an account.
The bank accepts various documents as valid identity and address proofs. A signed National Rural Employment Guarantee Act job card, a valid permanent driver's license, Aadhaar, and a letter issued by the National Population Register containing the applicant's name and address are all acceptable forms of identification.
Customers can open bank accounts online with just their Aadhaar number, Permanent Account Number, and a valid phone number.
How to transfer money from an HDFC Savings Account
You can move funds from your savings account to another person's almost immediately with a mobile banking app. Then, there's the digital money transfer option of using a service like NetBanking. If you want, you can also visit a physical bank location to make a transfer.
HDFC Bank Review: Final Thoughts
HDFC Bank has a solid financial status, especially as it completed its merger with HDFC Ltd. In fact, many analysts expect the company to record robust year-over-year loan growth in the first quarter, which will further back its financial metrics.
However, the bank has many bad reviews on Trustpilot and elsewhere, particularly in terms of its credit card services and client support.
It's best to consult with a professional financial planner or financial advisor to know how and where to allocate your funds.
Pained by financial indecision? Want to invest with Adam?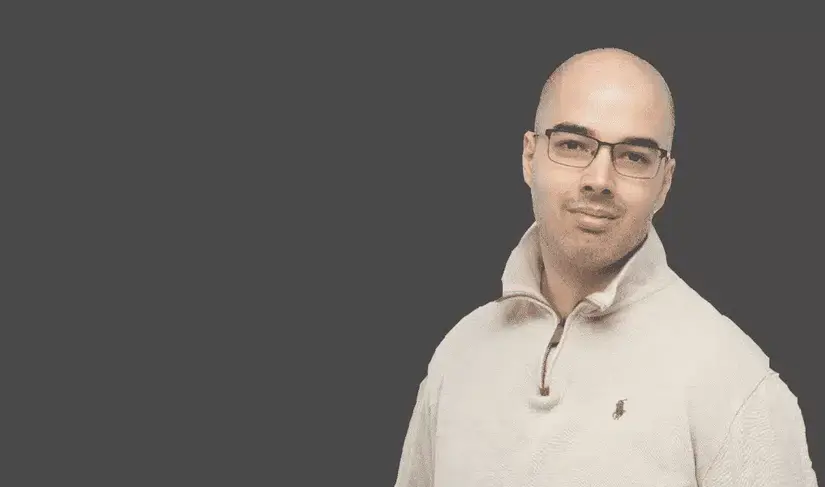 Adam is an internationally recognised author on financial matters, with over 669.2 million answer views on Quora.com, a widely sold book on Amazon, and a contributor on Forbes.