Is Henley and Partners' second citizenship service worth it? That's what we're going to find out in this article.
An individual can be a citizen of two or more nations via second citizenship, often known as dual citizenship or multiple citizenship. This means they have citizenship rights and privileges in all their nations. Birth, descent, marriage, naturalization, and investment schemes in some nations can lead to second citizenship.
We'll discuss the leading citizenship and residency by investment schemes Henley and Partners is offering its clients.
If you want to invest or get a second residency/passport as an expat or high-net-worth individual, you can email me (advice@adamfayed.com) or use these contact options.
Henley and Partners Background
In 1997, Henley & Partners was founded when a private client immigration consultancy and a fiduciary company merged, albeit the firm's roots go back more than 45 years.
Back in the 1990s, Henley and Partners were the ones who first came up with the idea of residency and citizenship planning. Because of the rise of globalization, the international migration consultancy firm now advises a growing number of internationally mobile businesspeople, investors, as well as governments on issues related to immigration, citizenship, and residency.
More and more affluent US citizens and families increasingly seek to acquire or invest in residences or properties in various countries or regions outside their home country.
Through the Henley Private Wealth Migration Dashboard, Henley and Partners has also been keeping tabs on the yearly migration of the world's affluent.
All of the firms within Henley and Partners are compliant with the rules and regulations set forth by the authorities in each country where they conduct business. They are also active participants in the investment migration council among other professional organizations.
However, in their role as trusted advisers, they refuse to offer their clients any form of investment guidance or asset management. They work closely with some of the world's top banks and investment firms in these fields instead.
Who are its clients?
Private Clients
High- and ultra-high-net-worth individuals and families, entrepreneurs, investors, and top-tier managers, artists, and celebrities across various industries are among Henley and Partners' clientele.
Aside from giving advice on residence and citizenship alternatives, Henley and Partners provides many private client services too and partners with top advisors to offer customized services.
For instance, its Henley & Partners Education service can help you enroll your child in the best school or institution by drawing on their wide knowledge of international education.
Governments
More than 12 billion USD in foreign direct investments have been raised through Henley and Partners' government advising expertise for investment migration. Some of the world's most successful resident and citizenship programs have been established and are currently being managed by the company, which has been entrusted with this responsibility by governments around the world.
How can I become a Henley and Partners client?
An expert client advisor from the company will carefully evaluate your needs and help you choose the best residence or citizenship by investment package. This preliminary appointment is being offered at no cost to you.
The firm's compliance team will do thorough due diligence on you and your immediate family prior to entering into a client agreement and billing you for services. If everything checks out, they will welcome you on board as a client and ask for a regular payment to cover for the services.
A designated relationship manager will be assigned to you by the company to help you compile all the paperwork and submit it to the appropriate authorities. The company will be there for you throughout this complex and time-consuming stage, all the way up to the application's formal submission to the appropriate government agency.
After reviewing the documentation, the government agency will perform its own due diligence. If the application is approved, the government will issue an tentative approval letter, and the applicant must ensure they make the needed investment, pay the requisite contribution, and pay any outstanding costs. The government will issue residence or citizenship documents after receiving these funds.
Henley and Partners will continue to assist with residence and citizenship portfolio services. Annual declarations, renewal of residence permits or passports, adding dependents or new spouses to approved applications, and exploring additional residence or citizenship options for individuals and their families are included.
Henley and Partners Services
Henley and Partners has numerous programs all over the world that include allowing their customers to travel with just their passport and no visa.
Out of all the options available, the schemes that need you to physically move to the target country in order to become a citizen tend to be the most expensive and time-consuming. Other schemes, like those in the Caribbean, make acquiring citizenship and a passport at a reduced cost and without leaving home. Certain European nations have middle-tier programs that yet offer outstanding value and resident access, as well as freedom of movement inside the Schengen Area.
In terms of countries that offer residence in exchange for financial investment, Portugal is a popular option while Spain is appealing although expensive.
Generally speaking, these citizenship and residency by investment programs are very interesting because consumers are able to invest in assets while they reap big benefits – albeit at a cost.
The most reputable and effective citizenship and residence programs provided by Henley & Partners are listed below.
Citizenship by Investment Programs
Those who participate in citizenship-by-investment schemes can give their families the freedom to settle in a new country and travel to any place in the world with a second citizenship. Investment migration laws exist in more than a hundred different nations. Of these, Henley & Partners has been instrumental in the development of over 30 residence and/or citizenship by investment programs that are currently operating successfully.
One of the most affordable Caribbean citizenship programs is offered by Antigua and Barbuda, with options beginning at just US$100,000. Those looking for a second citizenship through the purchase of property or contributions to the National Development Fund may find this scheme particularly appealing.
To those looking for a strong passport, go no further than Austria and contribute significantly to the country's economy.
Dominica has an enticing citizenship scheme that includes a real estate option for US$100,000.
Egyptians profit from their strategic location between Africa, Asia, and the Middle East. A US$250,000 investment grants citizenship in Egypt.
Grenada is unique in having the sole Caribbean citizenship program with an E-2 Investor Visa Treaty with the US, which allows citizens to apply for a non-immigrant visa. The minimum contribution required is US$150,000.
The citizenship program in Jordan provides investors with access to a business-friendly environment and the opportunity to become citizens of this diverse and peaceful Arab nation in exchange for a minimum investment of USD 750,000.
Malta's Citizenship by Naturalisation for Exceptional Services through Direct Investment is distinguished by its stringent due diligence standards and vetting process. To qualify, individuals can opt for either a minimum residence period of 36 months with an investment of 738,000 euros or a minimum of 12 months, including property lease, for 888,000 euros.
North Macedonia extends an invitation to foreign nationals to obtain citizenship in this upper-middle income country in Southeastern Europe. Eligibility is granted for an investment of 200,000 euros.
St. Kitts and Nevis boasts one of the most powerful passports among all Caribbean citizenship programs, and it necessitates a donation of US$250,000.
St. Lucia's Citizenship by Investment Program presents an alternative through real estate development and offers visa-free entry to over 140 destinations. A donation of US$100,000 is mandatory.
Those interested in gaining access to both the Asian and European markets can do so through the investment scheme in Turkey. A minimum investment of $400,000 USD is needed.
Residence by Investment Programs
Golden visa programs, which grant residency in exchange for a financial commitment, allow wealthy individuals to settle in a new country and enjoy all the benefits of citizenship there.
If you're looking for guidance on residency by investment programs in some of the world's best locations in terms of business climate, quality of life, and citizenship acquisition opportunities, Henley & Partners can help.
To get in Australia, one must put down at least 2.5 million Australian dollars into a fund.
To a select group of German speakers, Austria offers EU residency and visa-free travel throughout Europe's Schengen Area in exchange for at least 40,000 euros in liquid assets, plus proof of German language proficiency, permanent housing, and private medical insurance.
The Canadian Start-Up Visa Program welcomes international businesspeople by providing them with a path to permanent residency in the prosperous North American economy.
Those looking to invest in foreign real estate or find a desirable place to call home may find the Permanent Residence Program in Cyprus to be an attractive alternative. A minimum of 300,000 euros is necessary.
Greece's Golden Visa Program requires 250,000 euro investment in real estate in order to get a residence permit within 60 days.
In Hong Kong, applicants must pass a points-based exam under the so-called Quality Migrant Admission Scheme.
For entrepreneurs with 1 million euros to invest, Dublin's business-friendly climate and Ireland's EU membership make it a desirable location.
Italy has two residence alternatives for investors interested in visa-free travel inside Europe's Schengen Area, with investments starting at 250,000 euros and no necessity for permanent stay.
Residents of Jersey enjoy a high standard of living and a stable economy. To qualify, a minimum real estate investment of 1.75 million British pounds and annual taxes of 250,000 pounds are required.
The Latvia Residence by Investment Program provides multiple qualifying options with no mandatory residence requirement. Interested investors need to make a minimum investment of 60,000 euros.
A similar scheme in Luxembourg offers the opportunity to secure residence status within six months. A minimum contribution of half a million euros is required.
Malaysia's My Second Home and Premium Visa Programs enable foreign nationals to establish long-term residency with a multiple-entry visa. The minimum investment required is 1 million ringgit.
Freedom of movement throughout the Schengen Area and protection under EU social and legal systems are also benefits of the Malta Permanent Residence Program. To qualify, a minimum contribution of 175,000 euros is needed, along with mixed capital requirements.
Those interested in taking advantage of the dynamic investment market and the allure of a tropical island paradise can do so through the Mauritius Residence by Investment Program. The needed minimum initial investment in real estate is US$375,000.
For the wealthy in Europe, Monaco is the country of choice because of the extraordinary quality of life it provides. Residence in Monaco requires a minimum investment of 500,000 euros.
The Montenegro Residence program offers access to the European market and residence in a dynamic investment environment. There is no minimum investment.
Namibia attracts foreign real estate investors thanks to its business-friendly climate and relatively secure setting. Investments of at least US$365,000 are required to join Namibia's program.
A 1.25 million euro investment is required under the Netherlands' investment program.
Investors who put in at least 5 million New Zealand dollars will be granted residency and work authorization in New Zealand.
Panama, a tropical country with an international banking center, grants residency within six months to those who invest at least US$100,000.
Portugal's Golden Residence Permit Program allows anyone to live, work, and study in the country with a 280,000 euro real estate investment and Schengen Area visa-free travel.
Join the Singapore Global Investor Program to live in a secure, safe country with good standards of living, education, and healthcare. The minimum investment is 10 million Singapore dollars.
Residence by Investment in Spain allows visa-free travel in the Schengen Area and the freedom to live, work, and study. The minimum investment is 500,000 euros.
Switzerland's Swiss Residence Program secures residence in the country with a minimum annual tax contribution of 250,000 francs.
At least 600,000 baht is required to apply for the Thailand Elite Residence Program, which within four months grants permanent residency in the country for five to 20 years to successful applicants and their families.
Individuals can invest in the United Arab Emirates with at least 2 million dirhams to qualify for its residency program.
For the UK, prospective residents must start a business with intent to expand.
The United States operates the US EB-5 Immigrant Investor Program, which necessitates a minimum investment of US$800,000, with applicants typically gaining residence within a span of 30 to 36 months.
Henley and Partners Business Updates
According to Forbes, Henley and Partners is now targeting the US market after years of assisting wealthy Russians, Indians, and Chinese citizens in acquiring passports. This comes amid a dramatic surge in the number of wealthy Americans seeking second citizenship.
Migration investment schemes, which allow people to gain citizenship or residency in return for an investment, have reportedly been a hot topic for quite some time. It became subject to considerably more scrutiny after Russia invaded Ukraine in 2022.
Many of the most well-known citizenship-by-investment programs have responded to the increased scrutiny and political climate by either stopping sales to Russian applicants, revoking already given passports, or simply shutting down, Forbes said.
Henley and Partners got a huge increase in interest and applications for second citizenship in 2022. The US as a key factor in the company's performance, accounting for 20% of the citizenship investment projects undertaken that year, Forbes said, citing CEO Juerg Steffen. If we look at customer base, India was right behind the United States.
Steffen reportedly told Forbes in an interview that Henley and Partners' revenue increased by 25% in the prior-year period and by an even more astounding 35% in 2022. Despite not disclosing exact numbers, the firm did say that they make money off of every visa or citizenship application, with greater costs for applications involving multiple people.
The company noted a significant increase in queries from affluent Americans compared to those received from any other nationality during the previous 12 months. The expansion strategy of Henley and Partners included the opening of three new US offices (New York, LA and Miami). Steffen also aimed to grow their staff to 400 from 300 by year-end 2023, according to the report.
An Organized Crime and Corruption Reporting Project report published in March 2022 detailed the company's work with a wide variety of high-risk clients to help them become naturalized citizens. Some of these customers had sketchy pasts and were eventually sanctioned or convicted of criminal offenses.
Henley and Partners has denied these allegations and stated its adherence to local and international laws.
What are the positives and negatives?
The positives of getting a second residency or passport are numerous, and that doesn't need to be explained.
The biggest positive about this company is that they are a leader in their industry. The only major negative is that you can get it cheaper elsewhere, for arguably similar levels of service.
Bottom Line
Henley and Partners' second citizenship services can be a good option to consider, but remember that they aren't cheap.
There are sometimes cheaper ways to get second residency and passports, despite this company being a good professional firm.
Pained by financial indecision? Want to invest with Adam?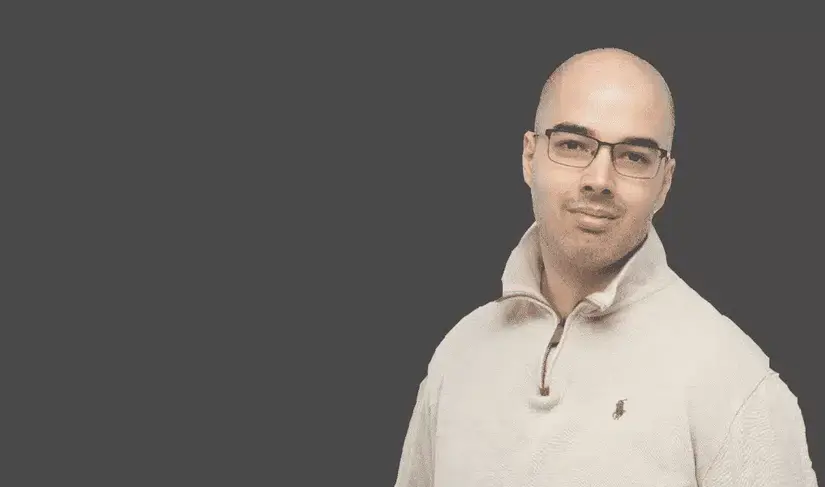 Adam is an internationally recognised author on financial matters, with over 668.8 million answer views on Quora.com, a widely sold book on Amazon, and a contributor on Forbes.