High-Paying Expat Jobs in Luxembourg
If you want me to answer any questions on Quora or YouTube, or you are looking to invest, don't hesitate to contact me, email (advice@adamfayed.com) or use the WhatsApp function below.
Introduction
Luxembourg can be an excellent location for anybody who wants to find a great job in Europe as an expat.
To be precise, skilled expats are known to have great careers in sectors like financial services, communications, etc.
However, a lack of necessary information can be disappointing for an individual seeking a lob in Luxembourg as an expat.
That's why we will discuss all the essential aspects of getting a job in Luxembourg as an expat.
Let us begin.
Employment Scenario
Luxembourg boasts one of Europe's most impressive records for low unemployment rates.
With a staggering GDP per capita of $133,590, ranking second globally, it's a beacon of economic prosperity.
For expats, there's an enticing offer of tax exemptions during their initial five years in the country.
Luxembourg has long attracted expats seeking benefits like low unemployment, minimal inflation, and robust economic growth.
The Global Financial Crisis did cause a temporary setback in the country's overall economic performance.
However, Luxembourg's public debt remains considerably lower than that of most European nations.
Moreover, Luxembourg is currently experiencing a strong recovery from the crisis.
Unemployment is less pronounced among individuals with higher education, trade skills, or substantial work experience.
Luxembourg may be considered the ecological heart of Western Europe.
But expats primarily reap the benefits of the nation's robust and technologically advanced service sector.
The recently introduced special tax incentives for expats working in the country are considered an added benefit.
In the early 20th century, the Luxembourg steel industry grew significantly, significantly contributing to the nation's income.
However, in contrast, the iron and steel sector now accounts for no more than 7% of the overall economy.
Nevertheless, Luxembourg still hosts ArcelorMittal, the world's largest steel producer.
The financial services and technology sectors have since taken center stage.
This has been made possible with approximately 150 banks and a substantial workforce in Luxembourg's financial sector.
Luxembourg's robust telecom infrastructure, economic stability, and proximity to European financial centers.
This makes the country appealing for high-paying international English, French, and German roles.
The country actively diversifies its service sector, offering more job opportunities.
Luxembourg is ranked as the world's second-richest nation, with a GDP of USD 56.58 billion and a small population.
Its GDP per capita comes second only to Qatar.
While it traditionally excelled in manufacturing and finance, Luxembourg now focuses on becoming a tech and data center hub.
Companies like Skype and Amazon have chosen it as their European base.
This success is partly due to its lenient tax laws, making it a tax haven for Europe's wealthy.
Furthermore, Luxembourg warmly welcomes foreign investors, particularly in medium, light, and high-tech industries.
The government provides various tax, equipment, and construction incentives to attract investment.
In addition to the sectors mentioned earlier, Luxembourg's small yet productive agricultural industry employs 1.3% of the workforce.
While unemployment rates rose from 2007 to 2014, reaching 7.2% during the economic crisis, the economy has since rebounded.
By July 2020, Luxembourg's unemployment rate was 6.6%, which has been stable for the past few years.
Currently, no specific sector in Luxembourg is experiencing a skill shortage.
However, given below are some industries in Luxembourg that consistently keep recruiting people.
– Finance
– Healthcare
– Retail
– Manufacturing
– Construction
– Hospitality
Searching For Jobs in Luxembourg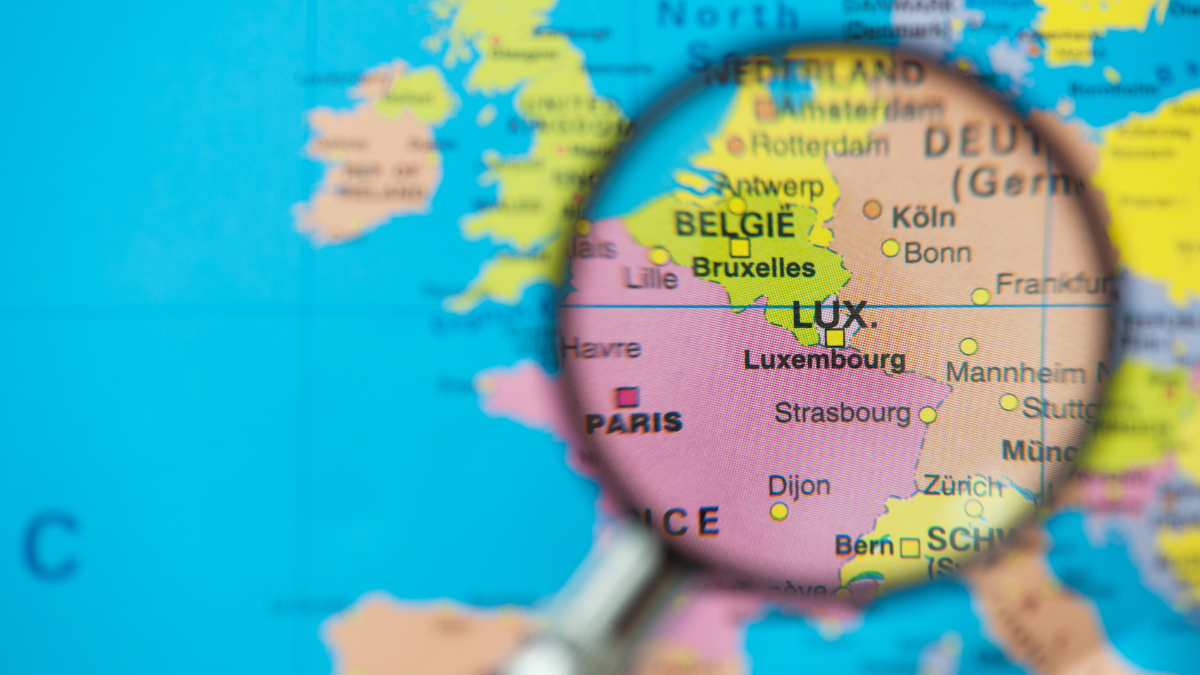 Some of you might be considering living and working in Luxembourg and require assistance in your job search.
If so, consider registering with the Agency for the Development of Employment (ADEM), known as "Agence pour le développement de l'emploi."
Their advisors can provide support and help you find employment opportunities in Luxembourg.
As a foreigner, you can only register as a job seeker if you meet these conditions:
⁃ Have a legal address in Luxembourg.
⁃ Possess a social security number.
⁃ Fulfill all requirements for engaging in professional activities in Luxembourg, including holding a residence permit.
⁃ Be prepared to work and open to accepting suitable job offers.
ADEM operates seven branches in Luxembourg, including:
⁃ Luxembourg
⁃ Diekirch
⁃ Differdange
⁃ Dudelange
⁃ Esch-sur-Alzette
⁃ Wasserbillig
⁃ Wiltz
You can register at the branch closest to your residence.
However, if you don't meet these conditions or prefer more flexibility in your job search, consider exploring recruitment agencies.
The Union Luxembourgeoise des Entreprises de Travail Intérimaire lists various employment agencies where you can register.
Additionally, word-of-mouth is a valuable approach in a small country like Luxembourg.
Activate your expat network to uncover potential job openings that haven't been advertised.
Even if your expat contacts can't directly assist with the job search, they can provide valuable information.
You can learn about working conditions, legal requirements, and employment in Luxembourg through your contacts.
Consider utilizing online job search engines for further resources, such as:
– Monster.lu
– Jobs.lu
– JobLuxembourg.lu
– the European Job Mobility Portal (EURES)
– Moovijob
– Option Carriere
– Indeed
– Jobs In Luxembourg
– Multilingual Vacancies
– LinkedIn
– eFinancialCareers
– ICTjob
Traditional methods like searching through newspapers shouldn't be overlooked either.
Local newspapers often have classified sections with job listings, such as:
– Luxemburger Wort (available in English, French, and German)
– Tageblatt (in German)
– Financial Times (international publication)
– Luxembourg Times
– La Voix du Nord
Some recruitment agencies are on the Luxembourg Union of Temporary Employment Agencies (Union Luxembourgeoise des Entreprises de Travail Intérimaire) website.
You might also find helpful job information in sources like Online Yellow Pages and Editus business directory.
You can always opt for networking as a great way to find jobs in advanced countries like Luxembourg.
Employment Environment
Luxembourg offers some of the highest minimum wages globally, with varying rates based on age and qualifications.
For instance, unskilled workers aged 18 and above receive 100% of the minimum wage (1,922 EUR in January 2016).
At the same time, 16-17-year-olds receive 75% to 80%, and skilled workers over 18 get 120%.
Working conditions in Luxembourg are similar to those in Western European countries.
This means you would have to work with 40-hour workweeks as the standard.
Overtime is compensated, allowing employees to manage their schedules more independently.
In terms of taxation, residents in Luxembourg need to complete a tax card at the start of the fiscal year.
This should be done with taxes withheld from their salaries.
Residents pay taxes on their worldwide income if they are fiscally domiciled in Luxembourg.
(Or)
They should reside in the country for more than six months within a year for their income to be taxable.
Various categories of taxable income exist, including employment income, business profits, pension income, and more.
While some taxes are withheld at the source, all income must be declared in annual tax returns.
Luxembourg encourages skilled expat workers by offering generous tax exemptions.
This covers moving costs and recurring expenses such as housing and school fees.
These exemptions can amount to up to 80,000 EUR for relocation expenses and up to 3,000 EUR per month for ongoing costs.
Expats can enjoy these exemptions for up to five years after arrival.
Luxembourg maintains a comprehensive social security system, providing:
– Healthcare
– Unemployment
– Pensions
– Sickness
– Maternity
– Parental leave
To access most of these benefits, residents must have contributed to Luxembourg's social security system for a specified duration.
In Luxembourg's business culture, direct communication is standard, but diplomacy and respect are highly valued.
Balancing politeness and honesty is essential, and establishing a personal relationship with business partners is customary.
Meetings follow a protocol, emphasizing accuracy and conciseness in presentations.
Working in Luxembourg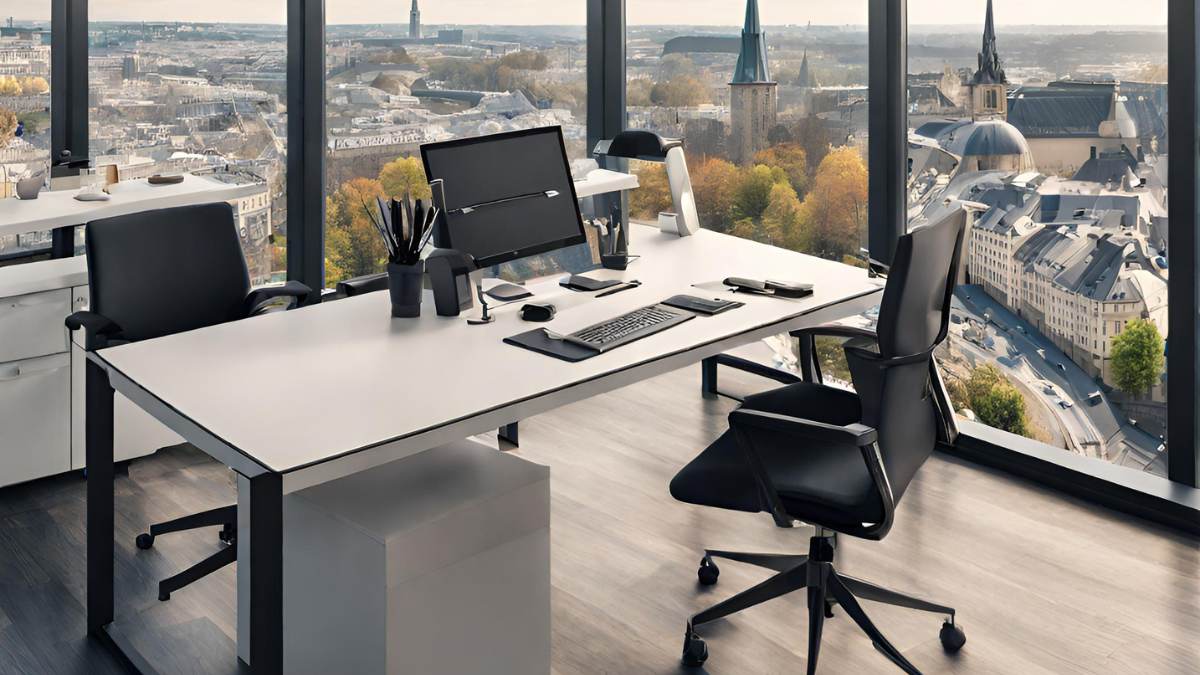 Work Visas in Luxembourg
If you're a citizen of the EU or the EFTA and moving to Luxembourg, you can work and reside in the country without restrictions.
In most cases, your prospective employer will handle the necessary legal procedures.
This includes tax administration and social security registration.
As an EU or EFTA citizen, you'll also enjoy the same entitlements as Luxembourg nationals, such as sickness and maternity benefits.
However, if you come from a non-EU/EFTA country and plan to stay for more than three months, you must apply for a residence permit.
You should duly note that the application for the residence permit should be submitted before arrival.
The type of permit you need will depend on your specific circumstances.
Examples include employment, self-employment, education, research, or joining a family member.
For comprehensive information, please refer to our guides on immigration to Luxembourg and work visas in Luxembourg.
Language Requirements for Working in Luxembourg
Given Luxembourg's central three official languages, proficiency in multiple languages is often critical in securing employment.
Depending on the job, fluency in French, English, German, and Luxembourgish may be essential or highly valued.
Additionally, Dutch, Italian, Spanish, or Portuguese knowledge can be advantageous.
It's advisable to be proficient in at least two languages, one of which is Luxembourgish, French, or German.
Numerous language schools in Luxembourg are available for those looking to improve their language skills.
Qualifications for Employment in Luxembourg
Luxembourg participates in the Bologna Process and is part of the European Higher Education Area.
This means that higher education qualifications from other member countries are recognized in Luxembourg.
However, you should contact the National Academic Recognition Information Center (NARIC) if you hold qualifications from a non-member country.
You should do this to inquire about the recognition process for your credentials.
Certain professions in Luxembourg are regulated, meaning you must meet specific qualification criteria to practice them.
Tax and Social Security Numbers in Luxembourg
Every resident and worker in Luxembourg is assigned a 13-digit national identification number used for tax and social security purposes.
You receive this number and your social security card when you enroll in social security or health insurance in Luxembourg.
For most jobs in Luxembourg, your employer will handle this process on your behalf.
Commencing Employment in Luxembourg
In Luxembourg, job probation periods must be from a minimum of two weeks to a maximum of 12 months.
These periods typically span one to three months, and during this time, the notice period for contract termination may be shorter.
Upon starting your job in Luxembourg, your employer enrolls you in health insurance and social security.
By doing so, you will be eligible for coverage for public healthcare, state pensions, workplace insurance, and other benefits.
Many employers in Luxembourg also offer additional company benefits, including:
– Company pension plans
– Travel Insurance
Self-Employment/Freelancing in Luxembourg
If you have the eligibility to work in Luxembourg, you can establish your own business or work as a self-employed freelancer.
However, you will need to obtain a business permit to proceed with self-employment or business.
You must file distinct business tax returns if you choose to establish a limited company as a separate legal entity.
In Luxembourg, approximately 8.5% of the workforce is self-employed, the lowest percentage among all EU countries.
Traineeships, Internships, and Volunteer Opportunities
If you are within the EU, traineeships are available through the European Commission Traineeships Office (Bureau de Stages) for university graduates.
Additionally, internships or summer placements can be arranged through organizations such as:
– AIESEC (for UK students and recent graduates)
– IAESTE (for students in science, engineering, and applied arts)
– Europlacement
– Go Abroad
– Graduateland
Volunteers aged 17 to 30 can explore programs the European Voluntary Service (EVS) offers.
By doing so, you can work abroad for up to 12 months in exchange for benefits like board, food, insurance, and a small allowance.
You can also find volunteer opportunities with organizations such as Concordia and Anywork Anywhere.
Applying for a Job in Luxembourg
Once you've identified a suitable job, creating a solid application is essential to enhance your chances of securing the position.
This involves completing a brief application form and submitting a CV.
You must also provide a cover letter or personal statement that highlights your qualifications for the role.
Unless otherwise specified, applications and cover letters should be in the language indicated in the job advertisement.
If you are sending speculative applications, writing your letters in French or English if applying to a large multinational company is advisable.
Job interviews in Luxembourg are generally formal affairs.
Dress professionally and conduct yourself with a high level of professionalism.
Additionally, take the time to research the company beforehand so you can ask essential questions during the interview.
Interviews basically last 30 to 60 minutes and may include tests or tasks, depending on the specific role.
If you perform well during the interview and secure the job, you will receive a formal offer via phone, letter, or email, along with a start date.
The company will also contact your references, usually requiring 2 to 3 connections.
Additionally, using online resume builders can streamline the resume creation process.
Average Salaries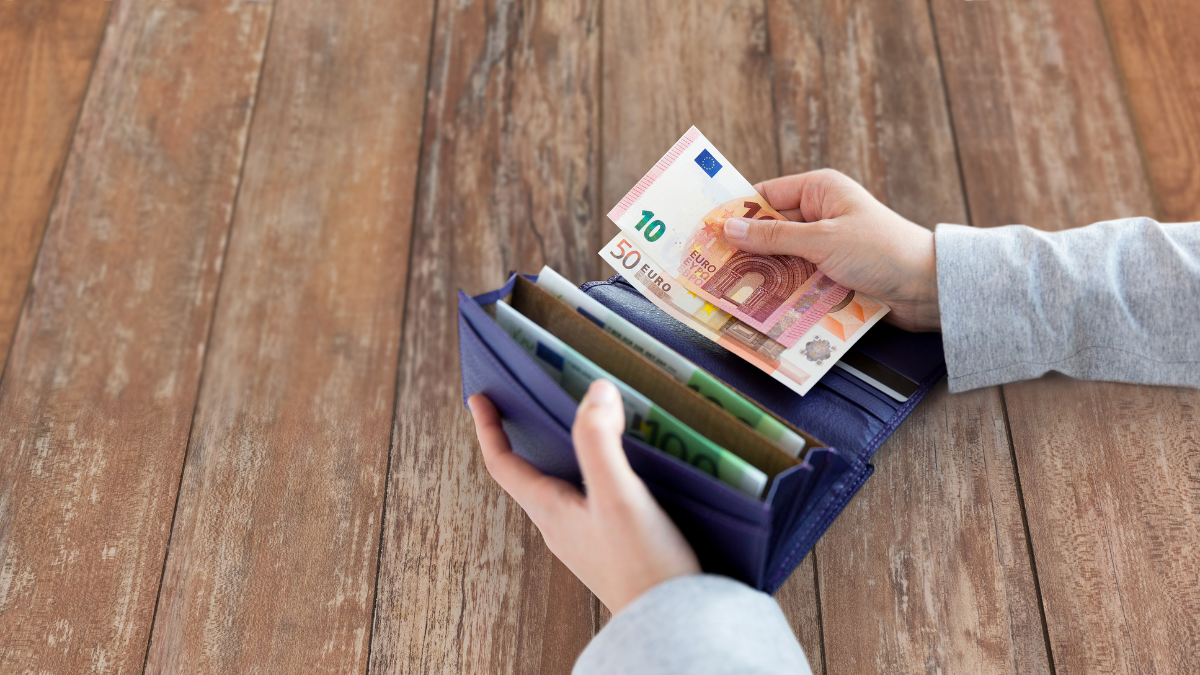 In Luxembourg, wages are typically determined through negotiations between employers and employees.
However, employers must adhere to the social minimum wage, which undergoes adjustments.
Skilled workers receive a 20% increase, while adolescent workers face a 20-25% reduction.
The social minimum wage is revised every two years in Luxembourg.
As of September 2023, the minimum gross monthly salaries in Luxembourg for a 40-hour workweek are as follows:
Unskilled workers aged 18 and over: €2,570.93
Skilled workers aged 18 and over (+20%): €3,085.11
Workers aged 17 to 18: €2,056.74
Workers aged 15 to 17: €1,928.19
The average gross salary in Luxembourg stands at €64,932 per year.
Luxembourg utilizes a salary indexation system.
Salaries should be adjusted in line with changes in the consumer price index in Luxembourg, whether it increases or decreases.
Labor Laws
Regarding employment contracts, Luxembourg follows a structure similar to other EU nations, which includes:
– Permanent contracts (CDI)
– Fixed-term contracts (CDD)
– Part-time contracts
– Apprenticeship contracts
Typically, a standard workweek in Luxembourg consists of 40 hours.
There is a maximum limit of 48 hours per week, with a daily cap of 10 hours of work, except in specific circumstances.
Every employee in Luxembourg is entitled to 10 public holidays annually.
You can choose to work on these days in exchange for extra compensation.
Full-time employees generally receive a minimum of 25 days of paid leave each year.
For individuals with permanent contracts, the notice period is one month for those with less than five years of employment.
The notice period is two months for those employed for 5 to 10 years.
The notice period is three months for employees with over ten years of service.
These rules may vary for individuals with fixed-term or part-time contracts, and shorter notice periods may apply during probation or trial periods.
High-Paying Jobs in Luxembourg
Below are some of Luxembourg's highest-paid jobs at the time of writing this blog.
CEO
The average total pay of a CEO in Luxembourg ranges between €80k and €300k per annum.
The median salary for the C-suite roles is expected to be around €150k annually.
However, the actual range may differ based on factors like years of experience, educational qualifications, company, etc.
Surgeons
Surgeons are often considered the highest-paid people in Luxembourg, with a salary of €250k to €550k annually.
This profession's average hourly pay range is expected to be around €170 to €260 per hour.
Again, experience, education, location, additional pay, and other factors play a crucial role in determining the actual salary.
Doctors
Doctors can expect an average salary of €150k, with the highest range set at €250k annually.
Bank Managers
Bank branch managers in Luxembourg are expected to earn an average of €120k annually.
The top 25% of the people in this profession earn around €200k annually.
Professors
College professors in Luxembourg earn between €90k and €160k per year, way more than the average salary earned in Luxembourg.
Pilots
Pilots in Luxembourg earn an average salary of €150k per year, with an average hourly pay range of €65 per hour.
Orthodontists
Orthodontists also fall under Luxembourg's category of the highest-paid individuals, with an average salary of €250k annually.
Senior-level orthodontists in Luxembourg can expect around €330k per year.
The average hourly compensation for this role is set at €120 per hour.
Marketing Directors
The average salary range for marketing directors in Luxembourg is around €100k to €230k per year.
Product Manager
Product managers in Luxembourg earn an average of €80k to €140k per year.
Project Manager (IT)
The approximate salary for a project manager in Luxembourg is around €110k per year, with an hourly average pay of €53 per hour.
Disclaimer:
All the salaries mentioned above have been gathered from some reliable websites online.
You should note that the actual salary range may be more or less than what has been mentioned.
I may have missed some other high-paying professions, but these are some common professions paying higher salaries.
Bottom Line
Getting a job as an expat in a foreign country like Luxembourg can be challenging, but it isn't impossible.
If you want to transition into the country as an expat, I think you can find some beneficial information from this article.
Remember that most high-paying positions are usually acquired by the locals in Luxembourg.
Nonetheless, specific roles like project manager, professor, etc., can be obtained by expats with the right skills and effort.
Always be prepared for your desired job, and ensure you excel among other applicants.
Keep a keen eye on the crucial aspects such as tax, which can be between 0% and 42%.
That's why you need to pay attention to every detail of working as an expat to fit into the country quickly.
Having said that, I strongly hope the information presented in this blog was helpful to you.
I helped numerous expats achieve financial freedom while catering to their specific wealth management needs.
You are in luck if you are a high-net-worth individual or expat and need investment services.
Feel free to contact me to find out whether you can benefit from the best-in-class services I offer.
Pained by financial indecision? Want to invest with Adam?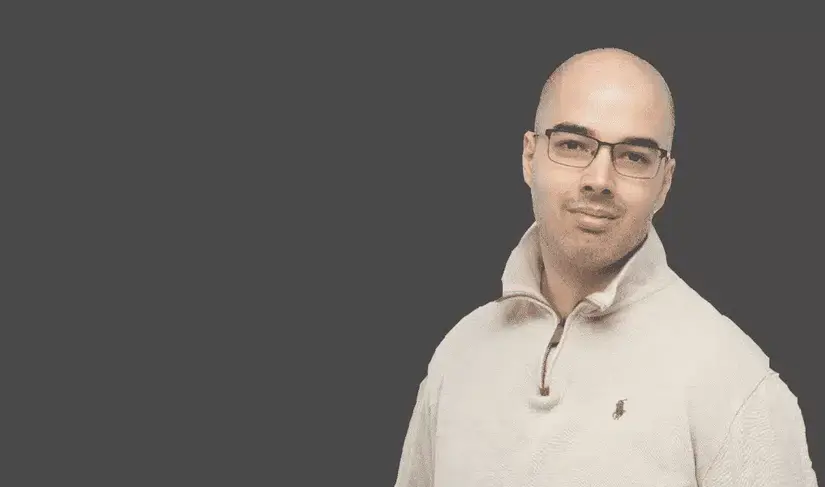 Adam is an internationally recognised author on financial matters, with over 693.5 million answer views on Quora.com, a widely sold book on Amazon, and a contributor on Forbes.