How can crypto companies get a bank account? That will be the topic of this article. If you have any questions, or are looking for a bank account, you can email me – advice@adamfayed.com.
I do know some reliable providers who can help with this.
Introduction
Cryptocurrency is virtual money, payments with which take place in a decentralized (uncontrolled) system. Cryptocurrency is the result of computer calculations; electronic registers storing information about how much a user has a cryptocurrency and where he transfers it. Cryptocurrency is stored in special platforms – electronic wallets.
With the advent of the Internet, there have been periodic attempts to create digital currency around the world. However, these projects were not trustworthy and they did not gain that much popularity, moreover, they were too easy to fake.
The first crypto coin was the popular bitcoin, and it has the ability to solve this problem with the help of blockchain. This system has been compared to a large book containing all the records of what is happening with the cryptocurrency. Each owner of bitcoin has a free and independent but identical copy of this book to others.
The entries in all the books are almost the same. Neither government, nor the banks and the creator of the cryptocurrency can make these records fake. In different words, there is not only one controller in the blockchain, the system is controlled by many participants. The system is built on calculations, which protects digital currency from hacking and fraud.
Today, cryptocurrencies are gradually becoming a serious competitor to the traditional financial system. Ordinary modern money issued by central banks is not backed by gold or other precious metals.
Central banks do not control the exchange rate of national currencies, but they can influence the amount of money in circulation and other parameters. Cryptocurrency, in comparison with conventional currencies, is transparent, and its quantity is limited by mathematical formulas, and not by the interests of states.
4 main differences between cryptocurrency and regular money
So, the revolutionary features of Bitcoin:
you don't need a bank to transfer money to someone
cryptocurrency has no physical equivalent: bills or coins made of precious metals
no one can issue bitcoins bypassing the system
bitcoin is anonymous – all transactions are available to anyone on the Internet. But we only know the wallet numbers, no names, surnames and passport data
All this is provided by the blockchain – the principle of its operation can be explained on the fingers of a child in 10 minutes.
What is wrong with conventional currencies and how did it lead to Bitcoin? Consider three facts about money that are most important to our story.
The state prints money like seeds snap. Historically, the monopoly on the issue of traditional money passed into the hands of states. Issuing money is called emission. This was done to exclude the uncontrolled release of money and to protect against inflation.
As a result, it was the states that began to uncontrollably release money to cover their ineffective financial policies. Venezuela and Zimbabwe suffered from this in their time.
Cryptocurrency rate
The cryptocurrency rate is not tied to either oil or gold. The only factor that raises the price of, say, bitcoin is limited emission and an increase or decrease in demand: the amount of bitcoins is limited. It can be compared with such a mineral as platinum – the amount of material in the world is limited, but it cannot be created artificially.
This is the main advantage of cryptocurrency – the impossibility of counterfeiting. However, financial experts continue to talk about the riskiness of such investments, and many states still prohibit operations with cryptocurrencies in their official markets. The banks are mainly confused by the rate of cryptocurrencies, which cannot be predicted, as well as the lack of concepts that would give the right to regulate bitcoins and ethereums, because they are not similar to ordinary currencies, and they cannot be called property in the full sense of the word.
Also, the domestic regulator does not like the inability to control the cryptocurrency. However, the trends of the modern economy make the authorities think about the legalization of electronic money.
According to preliminary data, in some countries it will be possible to make transactions with cryptocurrency at the official level only to proven investors on exchanges, the cryptocurrency itself will be equated in the concept of "other property", and the owners of capital in cryptocurrencies will be forced to declare digital currency. Security is also a big issue – cryptocurrencies are often used by criminals for money laundering.
Cryptocurrency exchange
If you, by all means, want to take possession of a couple of bitcoins or at least ethereum, while trying to earn at least something, you have a direct path to the exchange. Cryptocurrency exchanges works in almost the same way as regular exchanges.
The key difference in these platforms is that if a person cannot get to a regular exchange without a broker, then it is possible to trade on a cryptocurrency exchange without involving other people.
The rest of the steps are similar: register, open an account in a specific currency quoted on a specific exchange, and you can already make transactions. The most important thing to remember here is that there are two different types of cryptocurrency exchanges. Some crypto coins can be bought and sold for real money such as dollars, euros, pounds. And on others – for electronic. The latter act as cryptocurrency exchangers, in which bitcoins can be exchanged for Ethereum (or other cryptocurrencies) at the current rate online and at the same time earn extra money (or, on the contrary, go broke).
Cryptocurrency exchanger
If the exchange is too difficult for you, but you do not give up the thought of exchanging bitcoins for rubles or rubles for bitcoins, you should pay attention to cryptocurrency exchangers. These are simple services that allow you to exchange cryptocurrency at the current rate.
When choosing a cryptocurrency exchanger, it should be remembered that the number of scammers specializing in cryptocurrencies has recently increased. Therefore, the choice of a platform for exchange should be approached thoroughly. On the Internet, it is easy to find many ratings of existing cryptocurrency exchangers and reviews on them.
Cryptocurrency capitalization
The main drawback of people in matters of cryptocurrencies is their lack of knowledge of the terms. Many people confuse capitalization with the exchange rate, which is a gross mistake. Yes, the capitalization of cryptocurrencies depends on the rate of cryptocurrencies, but they are not the same thing. Usually, the higher the rate rises, the faster the capitalization grows.
However, some experts are of the opinion that it is simply impossible to establish the market value of any cryptocurrency according to the existing schemes, therefore, the capitalization of cryptocurrencies is a controversial issue. Experts are skeptical about the disappearance of cryptocurrencies.
The most famous case is when the creators of bitcoin, working under the nickname "Satoshi Nakamotu", disappeared several years ago, taking with them a million bitcoins. Also, earlier there was information about "burned out" cryptocurrencies on damaged equipment. Of course, now the system is more secure, the rise in the cost of electronic money forced users to take this issue more seriously, but the risks still remain.
Where to open an account for cryptocurrency projects?
Cryptocurrencies continue to gain healthy popularity. Instead of a very big interest from many people, there are still expectations and a big desire to work with a new asset class.
Gradually, not only technology fans and casual people begin to invest in cryptocurrency, but also so-called institutional investors: banks, large funds and investors. And if so, then confidence in the asset class is growing.
Regardless, setting up a business around cryptocurrency, be it an exchange or gambling using Ethereum, is still not easy. Businessmen face two main challenges: obtaining a license and opening + maintaining an account.
It is super easy to obtain a license now, including in the EU countries: Estonia, Malta, Lithuania and other countries can offer licenses of different levels at rates ranging from a couple of thousand euros. Scoring is much more complicated. Let's figure out where you can open an account, and where you can't exactly.
Why is it difficult to open an account for cryptocurrencies?
Cryptocurrencies are considered a risky business activity. There is a high risk of using illegal funds, money laundering, and terrorist financing. Note that banks and other financial institutions are afraid of the lack of regulation in this area in general.
In order to protect themselves, banks usually require companies to provide different types of proofs of the purity and simplicity of intentions:
Availability of a license from a respected jurisdiction;
Experience of owners, directors, specific professionals;
Reliable customer verification system;
And much more.
And often this is still not enough.
Where exactly you shouldn't open an account for cryptocurrency projects
Most conventional banks refuse to handle cryptocurrencies. Coming to a retail bank and telling that you are planning to do business which is connected with cryptocurrencies will mean that you will immediately get rejected.
For example, in the EU countries, it is almost impossible to open an account for cryptocurrencies in a regular bank. In very rare cases, if we are talking about very serious clients and special conditions, an approval may be given. But anyways, it is very difficult for a startup to open an account in Europe.
Sometimes it comes to a ridiculous when different restrictions are added. For example, in Estonia, you can get a crypto license and also enjoy zero taxation until you distribute the profits. Just keep in mind that you will not be able to open a bank account in the country until there is a specific condition with the local market, and note also that this applies not only to cryptocurrencies, but also to other types of business-projects.
Payment systems also rarely work with cryptocurrencies. Still, the risk is really high here and not every businessman is ready to conduct thorough checks of new companies, and it will be easier to deny service.
Where you can open an account, but with different conditions?
Where to look for solutions that are ready to work with cryptocurrencies? Let's divide them into several groups:
Banks located in such countries where legislation has been worked out and many other cryptocurrency projects are still working. For example, in the United States, it is more realistic to create an account for cryptocurrencies, at least because many cryptocurrency exchanges already work in this country – it is advisable to have an American company;
Specific banks around the world: for example, there are such banks in the Caribbean or Asia. However, it also needs a clarification: let's take a look at an example, the International Bank in Nevis is ready to accept funds received from earning cryptocurrencies, but in most cases not directly. Or, more recently, one large bank in the Bahamas offered favorable conditions for large players, but now it has refused this service.
Neobanks: modern banking solutions. These banks do not have a full-fledged offline office, all operations, and including opening an account are being completed online. There are those working with cryptocurrencies in the Caribbean and in Europe.
Payment systems: in Europe, in the USA, in Asia, there are payment systems (some of them – below) that are ready to work with cryptocurrencies. Some of them even specialize in them.
In any case, if you need an account very quickly, then it will be better to start by opening it in a payment system, starting a business. Then you can already contact ordinary banks (if they suit you in terms of geography) and open additional accounts in different payment systems for insurance.
Still, note that cryptocurrency is a risky business. And even the presence of an account does not mean that it will remain forever. Above, we have already talked about the bank in the Bahamas, that allowed opening accounts for cryptocurrency operations and different transactions, including larger ones, but now it has closed this opportunity.
What are the requirements for a cryptocurrency business?
Yes, sometimes it can be possible to open a business account without getting a license. For example, in the United States, while opening a company in Colorado, you can make some procedures without even getting a license, as well as open an account in some payments.
However, in general, the first and most important requirement is a license. Some of the most respected are European. They are regulated by EU Directives and have several features in common. The broadest license is EMI (Electronic Money Institution) and the starting fund of the company must be at least about 300,000 euros.
There are more simplified types of licenses, and the price for getting it can start 10 thousand euros and be more. Also, expect financial institutions to require a business plan, all procedures (usually required when obtaining a license), and an excellent reputation of key employees.
Be sure to study the ownership structure. In some cases, one of the demands for opening an account will be the necessity to make a deposit of a fixed amount and maintain that minimum balance on the account.
Where to open an account for cryptocurrency projects?
Bilderlings
This is a British payment system, which is being actively used in various international businesses.
Advantages:
Accepted by companies that work with cryptocurrencies;
Open a multicurrency account (more than 30 currencies);
Not only the account will be immediately available for usage, but also the acceptance of card payments online;
The application for creating an account is submitted online;
Excellent reputation of the jurisdiction – Great Britain;
An account is opened for both EU residents and non-residents.
Challenges:
Services for non-residents are more expensive;
Approves cryptocurrency projects only with a European license.
Sterling
It is very difficult and expensive to create a bank account in Hong Kong, but different solutions for different clients that have different statuses are gradually changing.
The greatest key point of this payment system is that it works with clients who have totally different risk levels.
Advantages:
Open accounts for risky clients;
Companies can have different legal forms, such as LLC, LP, LLP, corporation;
The owners of the companies can be citizens of different countries including CIS;
The application for opening an account is submitted online;
The application is reviewed quickly.
Challenges:
For clients with high level of risk, the services are more expensive;
The risk of failure is still there;
It is advisable to have a license.
Migom Bank
Modern neobank registered in Dominica. Companies can open accounts online, the banks offers a very quick process through its own compliance department located in Europe. It is part of an international holding. Considers companies that deal with cryptocurrencies.
Advantages:
The application for creating an account is submitted online;
The account opens relatively quickly;
Unlimited cryptocurrency trading volume;
A wide network of correspondent accounts for fast transfers in SEPA and SWIFT;
Challenges:
High demand from customers and longer delays in the reviewing of submitted applications;
Dominica is considered as offshore, and for some companies this will be an additional test;
There are also different solutions, including those in large banks. These solutions are based only on an individual basis. Such payment systems and banks have higher document requirements, deposits and minimum balances. This type of solutions are not reasonable for startups, but can be suitable for more or less established businesses.
Which of these solutions is right for you? It will depend on the location of registration of the company, on the location of clients and partners. Moreover, it will depend on the turnovers that you have and expenses you are ready to incur in connection with servicing in a particular system.
Remember that cryptocurrencies are considered a risky activity today, which means that the attitude towards them is biased and the service is more expensive.
Main benefits of crypto market
Crypto trading has a very large number of positive aspects that make it one of the most attractive ways to make money.
You are your own boss
If you begin trading in the cryptocurrency market, it will give you much freedom. For sure, here, unlike the option with employment, you will have no co-workers and you will be your own boss.
Ability to work at any time
The crypto trader doesn't have a 9 to 6 working day. He can trade at any convenient time – in the morning or in the evening or even at night, taking lunch breaks and leaving time for personal affairs and needs.
Work from anywhere
You can trade in the cryptocurrency market from anywhere in the world – under a palm tree on the seashore or in a house in the village.
High income which depends only on you
Cryptocurrency trading is a profitable business. The rate of digital currencies can fluctuate by tens of percent per day, and therefore your capital can increase daily as a result of successful transactions. The reward that a crypto trader receives for his work completely depends only on himself – how successful his investment strategy will be and how successful the operations are, the income will be so high.
No need to communicate with unpleasant people
The whole process of trading in the cryptocurrency market takes place completely remotely – the trader does not need to personally communicate with anyone, everything is done through the trading platform. Isn't this heaven for an introvert?!
So this is what a crypto market represent itself, we hope that the information mentioned above will be helpful and will be a good guide for you. In the last years, the crypto trading became one of the main sources of people's income and it made many of traders millionaires. So crypto companies and projects can be profitable and it is worth trying. But on your road to get high incomes, never forget that this is a risky market where you will have no guarantees.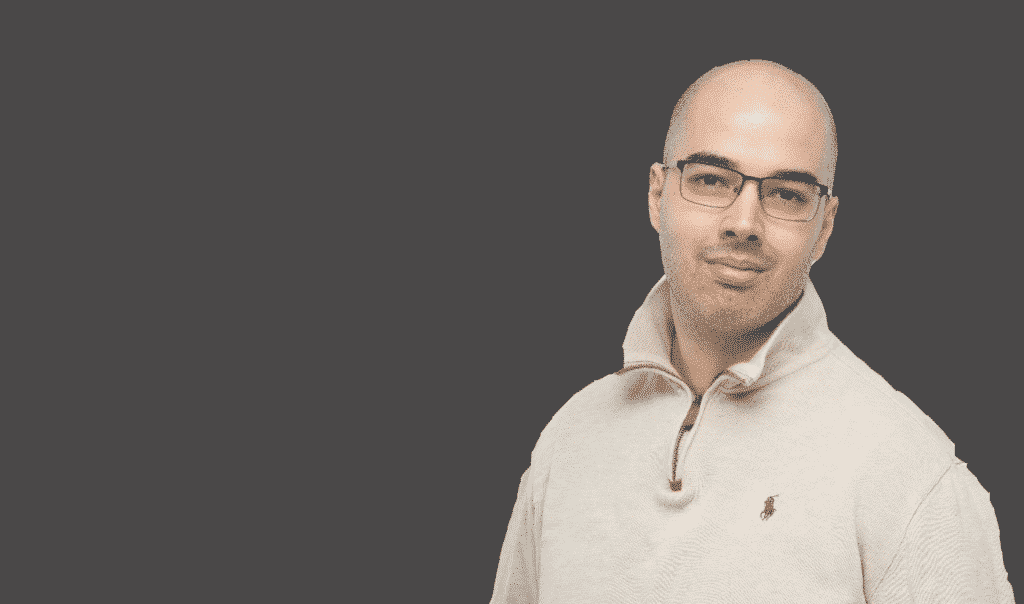 Adam is an internationally recognized author on financial matters, with over 328.2 million answers views on Quora.com and a widely sold book on Amazon