In this article, we'll discuss how to apply for a Dubai working visa. It's usual and smart for expats moving to Dubai to already have a job lined up before they get there. It has various advantages, including relieving stress related to looking for work.
Expats can settle in more quickly and easily in Dubai because employers generally take care of everything related to obtaining a work visa. This includes forking over the required sum to secure a visa. In many cases, the company will also fund the expat's family in order to facilitate their transfer.
Depending on the individual's situation and the company's requirements, work permits and employment visas in Dubai might have a term of anywhere from one year to 10 years. Expats can relax into their new life in Dubai with the knowledge that their legal needs will be met thanks to an offer of employment made before they arrive.
This article is not formal advice. Those who want formal and updated advice should contact legal firms or government agencies.
If you want to invest as an expat or high-net-worth individual, you can email me (advice@adamfayed.com) or use these contact options.
Eligibility, Requirements, and Processes
Who needs a work visa in Dubai? Can I apply for one?
Individuals from other countries who are 18 or older and who meet the requirements established by the Ministry of Human Resources and Emiratisation are eligible for employment in Dubai and the larger UAE. The Ministry categorizes expat workers into three distinct groups based on their educational background and skill sets:
Those with a bachelor's degree who can apply for higher-level jobs.
Those with post-secondary diploma in any discipline and can enter mid-level jobs.
High school graduates who can apply for entry-level jobs in various fields.
Foreign nationals are allowed to contribute to the emirate's thriving economies and cultural landscapes because of such systematized classification system. Those who meet the requirements can take advantage of the region's robust job market too.
The necessity for a work visa in Dubai is contingent upon three factors for foreign nationals.
If you were hired before you even left your own country.
If an employment opportunity presents itself while you are in Dubai on a tourist or visit visa.
If you're already living in Dubai but would like to change employers
For the first, the UAE government has set up visa application facilities abroad in the name of both the Ministry of Human Resources and Emiratisation and the Ministry of Foreign Affairs and International Cooperation.
The second option allows you to get your Dubai work visa without having to take a plane back home. You may instead exit via a neighboring country like Oman while you wait to receive your work permit for Dubai.
You can also get your work permit in Dubai without leaving the country if your prospective employer go through the "Change Status" procedure with the General Directorate of Residency and Foreign Affairs.
As for the third scenario, if you decide to switch employers, you'll also be issued a new work visa to begin working for your new company.
Employees whose contracts were terminated owing to contract expiration may apply for a new work permit in Dubai if they find a new job opportunity, as per certain rules. This makes it easier for foreigners to settle into their new lives in Dubai and find employment.
What are the requirements?
Foreign nationals need both a resident visa and a work permit to legally work in Dubai. The following items are required to apply for a resident visa:
A duly filled out application
The applicant's original passport and a photocopy
Multiple passport-style photographs
A photocopy of your official business car
A medical clearance form
The Ministry of Labor's entry permission
Evidence that the application cost has been paid
As part of the visa application procedure, visitors to Dubai will be required to get a medical checkup once they land.
The following items are necessary to apply for a work visa in Dubai:
A work agreement with a Dubai-based firm
Birth certificate, passport, and marriage license (if applicable) copies
A copy of your lease or other proof that you have a place to stay in Dubai
Verification that the applicant has sufficient funds to cover living expenses in Dubai.
Foreign nationals without these documents will be unable to lawfully work or live in Dubai.
How long is the Dubai visa valid for?
The initial work permit issued to an applicant is valid for 30 days and can be extended for another 30 days. This extends their time in Dubai to 60 days in total. It is the employer's duty to secure the worker's Residence Visa, Emirates ID, and Labour Card during this time.
A person cannot lawfully reside in the United Arab Emirates or work there without first obtaining a Residence Visa and a Labour Card. According to the provisions of the employment agreement, the typical length of validity for such permit is one or two years.
The Federal National Council of the UAE has voted to increase the maximum length of a work visa from two to three years. The cost of acquiring work permits is something this action is meant to address. The FNC also suggested that payments associated with obtaining a work permit be waived when relocating for a new employment.
The FNC also supported mandating a minimum employment tenure of one year for all employees past the initial trial term. This stipulation, however, is subject to being waived with the approval of the employer. The renewal of work permits provides residents in the UAE with more options and could save them money.
What's the application process?
You need a UAE employer to get your employment visa and work permit. Three steps are required to obtain a UAE work visa:
You need a UAE entry visa first. Your employer will apply for visa quota approval on your behalf, a Ministry of Labour (MOL)-approved process. They'll also send the MOL a signed employment contract. The Ministry must accept your work permit application before awarding a Pink visa or Residence visa.
You will have two months to enter the UAE after receiving clearance and your visa. You have 60 days from the time you enter the country with a Pink visa to apply for a resident visa and a proper work permit.
In addition, you'll need to pass a medical screening, for which you'll need an Emirates ID. You'll need your entry visa, original passport, and a passport photocopy to apply for this ID. The Emirates ID can only be obtained by applying in person at an Emirates Identity Authority office.
You can't begin the process of lawfully working in the United Arab Emirates without first acquiring an employment visa and a work permit.
The employer in Dubai is often in charge of organizing work visas and other legal documentation for international workers. The employer must pay for the visa application and processing.
These are the typical steps involved:
To hire a foreign worker, the company must first receive permission from the Ministry of Labor.
If everything checks out, the Ministry will award the worker a 30-day entrance permit visa to the United Arab Emirates.
The worker has 60 days to apply for a residency visa in Dubai.
The employer is responsible for starting the application procedure for a labor card or work permit on the worker's behalf.
The worker must bring their valid passport and entry visa to an Emirates ID service facility in order to receive an Emirates ID.
A checkup is done at a public health facility.
The worker submits an immigration visa application to settle in the country.
The Department of Naturalization and Residency in Dubai (DNRD) receives all the paperwork.
Passports will no longer be stamped with a Dubai resident visa from December 2022. The original Emirates Identity Card will instead be accepted as proof of residency for international nationals.
The employee can begin working in Dubai once they have obtained both a residence visa and a work permit.
What are the types of Dubai work visas?
Standard work visas, green visas for work, and domestic worker visas are the three most common forms of work visas in the United Arab Emirates. The normal work visa is for private and public sector workers alike. However, the green visa is valid for five years and is reserved for highly qualified workers.
The Green Visa
This visa allows the holder to sponsor themselves, eliminating the necessity for a UAE national or employer. It's possible to get a green visa if you're a freelancer, self-employed, or high-skilled worker. Freelancers and self-employed individuals must present a license from the Ministry of Human Resources and Emiratisation.
Proof of a yearly income from self-employment of at least 360,000 dirhams during the preceding two years, or proof of financial soundness for the duration of stay in the UAE, is also required, as is proof of a bachelor's degree or a specialized diploma. For qualified professionals in the UAE, this green visa option means more freedom and independence.
Skilled workers in the UAE must meet requirements to apply for a Green visa. An active work visa, a position in the first, second, or third occupational level as determined by the Ministry of Human Resources and Emiratisation, a bachelor's degree or higher, and a monthly income of at least 15,000 dirhams are all required.
The Green visa can be renewed for the same term upon its expiry. The Green visa application fee is 2,280 dirhams; this does not include the ID card fee of 575 dirhams or the medical exam expense of 320 dirhams, both of which are considered standard services. Costs for dependents of a visa holder may increase or decrease, so plan accordingly.
The Freelancing Permit
If the Green visa conditions are not met, candidates can apply for a normal freelancing visa. Freelancers in the UAE with a freelance work permit and visa can work for multiple companies, offer competitive services, stay and work in the Emirates, and bring their families.
However, they are not permitted to sponsor any employees on their freelance visa. Freelance visa holders are eligible to sponsor family members and obtain access to the free zone's business center.
If you want to work as a freelancer in Dubai, you'll require a free zone in the city to issue you a freelancer permission, which will double as your resident visa. The GoFreelance initiative, launched by the TECOM Group and the Dubai Development Authority, provides qualified individuals with unprecedented access to employment openings, contracting opportunities, and networking events.
To apply for the freelancer permit, you must submit:
your resume/CV
a recent photo
a copy of your passport and visa (valid for at least 8 months)
a bank reference letter
a No Objection Certificate (NOC) from your UAE sponsor
and proof of academic qualifications certified by the Ministry of Foreign Affairs or the UAE Consulate in your home country.
After submitting the application and supporting documentation, you should receive approval through email within five to seven days. After approval, you must submit your original passport, sign the relevant documents, and pay for your freelance permit at the business center in Dubai Knowledge Park, Dubai Media City, or Dubai Internet City.
The freelancing permit takes 10 to 15 business days to process. Permits are emailed after approval. Roughly 2,750 dirhams or 5,000 dirhams buys a 3- or 5-year freelancer permit, which respectively expires every 3 and 5 years.
The Standard Work Visa
Under certain conditions, foreigners seeking employment in the UAE can receive a two-year regular employment visa. GDRFA Dubai issues residency visas to private sector workers. They can apply for a resident visa through the same office whether they work in the private sector, the government, or a free zone.
However, there is a special need for obtaining a normal work visa in the UAE: the sponsorship of a locally incorporated business. For foreign enterprises seeking to hire in the UAE, this condition adds an extra layer of difficulty to the process.
There is another option for international businesses that don't have an office in the UAE but yet want to hire expats there. They may work along with a company that acts as "Employer of Record." An EOR is a separate organization that takes on the role of employer of record for the partnered firm's employees around the world. The arrangement eliminates the requirement for companies to set up shop in the UAE in order to hire skilled workers from outside the country.
Domestic Worker Visa
The Emirati government issues maid visas (also referred to as nanny visas) to UAE citizens who wish to sponsor domestic workers in Dubai. In order to keep the same maid for longer than two years, the sponsor must renew the maid's visa every year. After a set number of years, usually four, however, the sponsoring employer must cancel the visa and the maid must wait six months outside of the UAE before applying for a new visa.
Several crucial elements relating to the sponsor's financial stability, solvency, and residence status are carefully evaluated when an employer or sponsor applies for a nanny visa in Dubai. Among these are the following:
The sponsor of a housekeeper's visa must be in possession of a current UAE residence visa. Anyone with a valid residence permission for the sponsoring term, including Emirati natives and foreigners possessing a Green visa or Business visa, can apply for a maid visa in the UAE.
Sponsor's salary or income must show that they have enough money to support a maid in their home. To qualify for sponsorship, you must have a stable monthly income over a certain minimal amount.
By considering these criteria, the UAE government can ensure that the sponsoring employer can meet the domestic worker's basic necessities during their stay in the country.
The UAE government also periodically examines the monthly salary criterion, which is presently set at 6,000 dirhams per month, for the purpose of sponsoring a maid visa in Dubai. However, if the employee is provided with a reasonable place to live by their company, the required minimum salary drops to 5,000 dirhams. In either scenario, the sponsor's monthly income should be at least 10,000 dirhams to guarantee that he or she can fully pay for the maid's necessities.
The sponsor must not only show proof of funds, but also show signs of financial stability. This usually requires a full-time position with a respectable organization, be it a public department or a commercial business. Companies can apply too, provided they can show their financial health with three to six months' worth of bank statements and transaction records.
In addition, the host family must supply the maid with a comfortable living space. This necessitates providing the maid with her own private space within the sponsor's home. To further guarantee there is adequate space for both the sponsor and the domestic helper, the authority mandates that the owned or rented residence have at least two bedrooms.
By enforcing these standards, the UAE government hopes to guarantee that sponsoring firms can provide domestic workers with adequate housing, food, and healthcare throughout their time in the nation.
Before working in Dubai, foreigners must obtain a visa to enter the UAE. The UAE offers several visas and entrance permits for different purposes, including:
Entry Permit Visas: These are for employment or family reunions.
Visit Visas: For tourism or business trips to the UAE.
Tourist visas: For leisure and sightseeing visitors to the UAE.
Student visas: Foreign students studying in the UAE receive student visas.
Multiple-Entry Visas: For frequent visitors, these allow numerous UAE entry within a certain period.
Medical visas: For medical patients.
Entry permit visas are needed to live and work in Dubai. This visa allows access into the UAE and is required for work-related permits and visas. Foreign nationals can apply for work permits and resident visas in Dubai after obtaining an entry permission.
Other Things to Know
Your organization should know how employees can bring relatives to Dubai. Dubai lets workers bring their spouses, children, and parents with residence visas.
An employee holding a valid residence visa will need to apply for family members' visas. The employee must produce birth or marriage certificates, as well as passports and photos.
Dubai-bound family members must also undergo medical examinations. Blood, X-ray, and HIV, hepatitis A, B, and C, TB, leprosy, and syphilis screens are usually part of these examinations. Additional screenings may be necessary for pregnant women applicants.
What are the work hours in Dubai?
The typical work week in the United Arab Emirates is Sunday through Thursday, with Friday and Saturday off. However, only Friday is a legally required day off for employees according to local labor rules. Some employees may be required to work on Saturdays because many private businesses operate on a 5-, 12-, or 6-day work week.
The legislation mandates that workers be reimbursed fairly if they are obliged to work on a Friday. They can take another day off without compensation or get paid at least double their regular rate for working the standard shift.
UAE workers can work 8 hours per day or 48 hours per week. Private enterprises' working hours vary, while public employees usually work from 7:30 am to 2:30 pm.
To meet the fasting season and respect religious practices, local laws decrease working hours by 2 hours every day during Ramadan.
What about leave credits?
Employees in Dubai receive 30 days of vacation, which is usual in the employment market. A fair and progressive vacation policy is based on employee tenure.
New hires don't get vacation time but after a half year they can take two days off each month.
After one year, employees receive a larger vacation benefit. These workers get 30 days of vacation to relax and recharge.
After three months of continuous employment, an employee is no longer considered to be on probation and is therefore entitled to certain sick leaves. The employee will get their regular pay rate for the first 15 days of sick absence. The salary reduction will take effect after 30 days.
Sick leave after 45 days is unpaid. If the employee's illness is caused by their own wrongdoing, they will not be paid during sick leave.
A year of continuous service qualifies women for 45 days of full-pay maternity leave, pre- and post-delivery. Maternity leave with half pay is available to women under one year of service. With a doctor's letter, she can extend her maternity leave by 10 days.
Nursing mothers have two 30-minute breaks per day.
Government workers can take three days of paternity leave. Private enterprises must provide 5 days of paternity leave.
Is there severance pay?
After one year, employees are entitled to a severance payment, commonly known as a gratuity. Service length determines gratuity: The employee receives 21 days' salary every year for the first five years. The entitlement increases to 30 days' salary for each year of service after five. However, the gratuity shouldn't exceed two years' earnings.
Gratuities may be lowered if an employee quits before five years. The UAE's labor rights and protection depend on the gratuity payment, which recognizes the employee's loyalty and devotion to the employer.
Should I get health insurance to work in Dubai?
Employees and their spouses and dependents must have health insurance in Abu Dhabi and Dubai. Employees in Sharjah receive a Health Card to use government hospitals for themselves and their family. Private hospitals may charge more.
While health insurance is not required for workers in Ras Al Khaimah, many companies that bring in expats provide it as a perk.
Pained by financial indecision? Want to invest with Adam?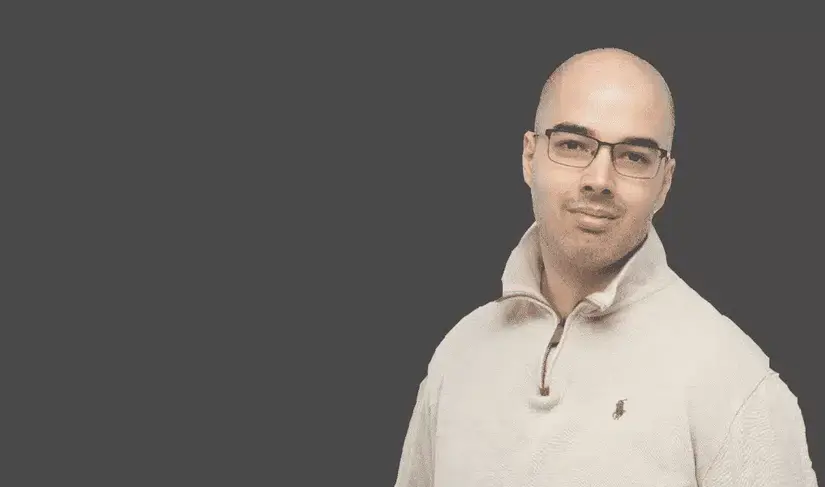 Adam is an internationally recognised author on financial matters, with over 668.8 million answer views on Quora.com, a widely sold book on Amazon, and a contributor on Forbes.