The Philippine Special Investor's Resident Visa (SIRV) is a type of residency by investment program in the Philippines. Read this article if you are interested in investing in the Philippines.
There is much more to the Philippines than its picture-perfect beaches and kind people.
Numerous foreign investors are mulling over the possibility of launching new businesses in the Philippines as a result of the country's developing infrastructure, youthful and cost-effective labour force, and ideal geographical position.
Investors from countries such as the Netherlands, the United States, Japan, and Singapore have recognized the significant potential that this country possesses in terms of a variety of commercial opportunities, including but not limited to manufacturing, gas, steam, and real estate.
These investors have recognized the significant potential that this country possesses in terms of numerous commercial prospects.
In addition, the country has a population of over 105 million people, the vast majority of whom have a high level of literacy, are relatively young, and are fluent in the English language.
Throughout the years, the Republic of the Philippines has seen a steady inflow of significant amounts of foreign direct investment, which culminated in a historic milestone of $10 billion in 2018.
If one is thinking about starting a business in the Philippines, it is highly recommended that one investigate the possibility of obtaining a Philippine Special Investor's Resident Visa as a practical first step in the process.
If you want to invest as an expat or high-net-worth individual, you can email me (advice@adamfayed.com) or use these contact options.
How is the Economy in the Philippines?
People who are considering moving to the Philippines will be able to take benefit of the country's economy, which has seen significant growth in the most recent years.
The recession has had a considerably lesser impact on the country in comparison to a number of its surrounding countries in Southeast Asia.
This is mostly because of the country's relatively low dependency on exports and international trade.
More than 41 million people are considered to be part of the labour force in the Philippines, and around one-third of this population is involved in agricultural operations.
It is possible for expats to find employment possibilities in the service sector of the Philippine economy, which is currently home to more than half of the country's labour force
In 2015, the economy of the Philippines was ranked as the 39th largest in the world by the International Monetary Fund (IMF).
In spite of the solid status of the economy, it is imperative to recognize that poverty continues to be a prevalent problem, given that about one-fourth of the population lives below the poverty threshold.
This knowledge can come as something of a surprise to expatriates. Despite having a thriving economy and a high GDP as of the year 2015, the Philippines is currently dealing with a significant national debt that amounts to around 45% of its total Gross Domestic Product (GDP).
This is in spite of the fact that the Philippines has a lot of money. The amount of money that migrant workers send back home is a crucial factor in the country's overall economic health.
Despite the damaging effects that were caused by the disastrous storm in 2013, the national economy has continued to show a stable growth rate of roughly 6% per year over the past few years.
The region around Manila, which serves as the economic core of the Philippines, was hardly damaged by the hurricane at all.
Despite this, a number of rice and sugar cane farms, both of which represent major economic importance as cash crops and export commodities, were severely damaged by the cyclone.
Additionally, it brought about widespread famine and a great deal of misery in the areas that were affected by it.
Why Move to the Philippines?
When deciding whether or not to live or retire in the Philippines, what aspects of a person's situation ought they to take into account?
There are a great number of arguments that can be made in support of or in opposition to visiting the Philippines, and there are also many more possibilities that may be taken into consideration.
In the ensuing discussion, various arguments in favour of the Philippines will be provided, as well as their reasoning.
The weather in the Philippines is one of the most appealing aspects of the nation for people who are considering making it their permanent home.
In spite of the fact that it rains nonstop, the temperature very rarely falls below about 20 degrees Celsius and the vast majority of the time it remains at or above 30 degrees Celsius.
This exercise is useful for the skeletal system as well as the overall physical well-being of humans, especially in situations in which people experience discomfort as a result of low temperatures.
The Philippines is a well-liked tourist spot, which contributes to the country's allure as a potential option for permanent residence due to the country's low cost of living.
In a particular place that is intended for people to spend their holiday time, what kinds of problems could possibly occur?
To give an example, the process of becoming a resident in the Philippines is noticeably simpler than in neighbouring countries like Thailand.
It is possible for persons to remain in the Philippines for a duration of up to 24 months without the requirement for a visa; however, after that period of time, they will be required to temporarily leave the country for a minimum of one day in order to commence the process of extending their visa.
In the context of Thailand, people are compelled to leave the country after 30 days if they do not have a visa, and every 60 or 90 days if they have a tourist or non-immigrant visa, respectively.
Obtaining permanent residence can be done with relative ease, particularly in the context of being married to a Filipina, as it is normally granted in roughly 99% of cases. This is particularly true in the context of being married to a Filipina.
In a metaphorical sense, the human experience can be compared to a beach, which is the usual name for an area found along the coast.
The Philippines, which is comprised of over 7000 individual islands, features an abundance of coastal locations that provide visitors with the opportunity to participate in a wide variety of water-based pursuits.
These include swimming in azure lagoons or beneath cascading waterfalls, participating in diving expeditions, indulging in fishing endeavours, embarking on sailing expeditions, and discovering other water-based activities.
Some people travel to the Philippines with the goal of settling down in the middle of or in close proximity to a major urban centre.
This goal is primarily motivated by their desire to have easy access to medical facilities, enrol their children in educational institutions, or just take advantage of the ease and convenience associated with shopping opportunities.
Nevertheless, it is essential to recognize that cities in the Philippines display features such as unsanitary conditions, environmental pollution, and a substantial frequency of criminal activities.
These are all things that need to be acknowledged. It's possible that living in any kind of urban region in the Philippines won't be a particularly pleasant experience for certain people.
People have stated that they do not wish to live in an area that is defined by the existence of concrete barriers, barbed wire, and the requirement to use advanced security systems and personal protection people to safeguard their properties.
The Filipino people have a strong proclivity toward friendliness and hospitality, which is a prominent trait.
In contrast to what can be seen in some parts of Thailand, the local populace has a positive attitude toward those who are not from their country and does not display any desire to see them deported.
In order to achieve success in the Philippines over the course of a longer period of time, it is essential to have a friendly demeanour and show respect for people.
What is the Philippine Special Investor's Resident Visa?
In the event that the Philippines has piqued your interest, allow us to walk you through the steps necessary to not only become a resident of the nation but also to make financial investments there.
It is not necessary for any person to become a resident of the country because a non-resident investor has the same opportunities to make investments in the country that a resident investor has.
The Philippine Special Investor's Resident Visa, often known as SIRV, is an opportunity that may be intriguing to people who are interested in simultaneously globalizing both their lifestyle and their investment portfolio.
The cost of residency rises in direct proportion to a location's desirability as a place to live as well as the breadth and depth of the worldwide benefits it offers to individuals.
The Investor Visa Program in the Philippines can be considered as an option that is not widely known about, despite the fact that we believe it to be one that offers significant benefits.
Given the fact that the absolute bare minimum investment required is $75,000, it offers a large return on investment.
Investors have the option of allocating their capital into various investment vehicles that are categorized as "qualified forms" of investment:
Companies that are traded on public exchanges.
In accordance with the Investment Priorities Plan (IPP) developed by the Board of Investments, businesses are participating in economic endeavours that have been singled out as priority sectors for investment.
Businesses that also engage in the manufacturing of goods as well as the providing of services.
It is abundantly clear that there is a dearth of available choices in the real estate and bank bond markets, which consequently restricts the number of chances for potential investments.
Nevertheless, investing in a firm, whether it is a new endeavour or an existing one, can provide access to a wide variety of financial assets. This is true whether the business is new or well-established.
It's possible that some people won't be able to benefit from the Philippine Special Investor's Resident Visa, just like they won't from other residence-by-investment programs.
Because this particular program does not allow participants to participate in real estate, it is best for those who want to broaden the scope of their investment portfolio to include real estate investments to steer clear of this particular program.
Who would benefit the most from receiving a residence visa as a special investor? There are three primary types of investors who stand to gain the most from this investment opportunity:
Persons who are interested in settling down in the Philippines for an indefinite period of time and establishing a long-term residency there.
Individuals who are interested in making investments in the stocks of various corporations.
People who are interested in adopting a lifestyle in another country and want to keep their costs to a minimum.
The Step-by-Step Application Process for the Philippine Special Investor's Resident Visa
The process is not overly complicated, and it is believed that approval for one's residence can be obtained in a time frame of around one month from the date it is submitted.
Step 1: Check Your Eligibility
It is essential to begin by determining whether or not you are eligible for the position.
By not placing any exclusions on participants in its Philippine Special Investor's Resident Visa program based on their nationality, the Philippines has shown that it is inclusive. However, in order to be eligible for the program, international investors must also fulfil the requirements of the other qualifying criteria:
There is a minimum age requirement of 21 years old for individuals.
The person in question does not have any prior convictions on their record.
Do not have any ailments that are contagious to others.
There is no record of the individual having been admitted to a healthcare facility for the purpose of obtaining treatment for a mental illness; there is also no evidence that the individual is currently receiving treatment for mental disease.
It is vital to give verifiable evidence that you have at least $75,000 in money that is easily accessible and available to be used.
If you want to bring your family with you to the Philippines, you can do so with the same amount of money invested in the real estate there, which is a significant benefit of this opportunity.
It is up to the individual to decide whether or not to bring along their spouse and any dependent children who are under the age of 21 and who have not yet married.
Step 2: Analyze Your Available Investment Opportunities
A minimum financial commitment of $75,000 must be made in order to be eligible for participation in the Philippine Special Investor's Resident Visa program.
This requirement is the basic concept of the program, and it is a mandatory prerequisite for participation.
However, the choice of the company has to be made in accordance with particular industry standards that have been authorized in advance.
To our good fortune, the list contains a wide variety of businesses that have been given the go-ahead by the appropriate authorities.
Business and financial services
Distribution services
Education services
Communication services
Construction and engineering
Environmental
Recreational, cultural, and sports
Health and Social
Tourism and travel
Transport services
In essence, private persons are not allowed to own stock in businesses that are involved in wholesale commerce or the sale of condominiums.
This restriction applies to both types of businesses. In addition to the aforementioned, individuals have the freedom to direct their investments toward any firm and its corresponding stock within the context of their Philippine Special Investor's Resident Visa application.
This freedom extends to organizations that are engaged in both the manufacturing and services industries.
Step 3: Apply for a Philippine Special Investor's Resident Visa
It is possible to apply for residency in the Philippines by submitting a form to the embassy or consulate that is located closest to you.
It is important to note that if an individual is already present in the nation, they have the option to personally visit the One-Stop Philippine Special Investor's Resident Visa Center which is located in Manila in order to begin the application process.
This option is available to them. This will further guarantee that the processing will be done quickly.
It is important to supply the following documentation in order to proceed with the application procedure for the investor visa in the Philippines:
Your passport
Your birth certificate
Your marriage contract (if applicable)
A filled-out application form
A personal history statement (a CV of sorts)
The person applying must get permission from the central government office in their home country. This clearance should be translated and verified, and it should also come with clearances from the National Intelligence Coordinating Agency (NICA) and the National Bureau of Investigation (NBI).
A medical record that says a person is physically and mentally healthy and doesn't have any dangerous or contagious diseases.
This statement is meant to show that the transfer of funds from a known depository bank, like the Development Bank of the Philippines or the Land Bank of the Philippines, was done for a good reason.
For the application to be processed, you have to pay a fee of up to $300.
In the event that your conclusion is favourable and your application is ultimately accepted, you will be given a provisional Philippine Special Investor's Resident Visa that is valid for a period of time equal to that of the probationary period, which is six months.
During that time, you will be required to set aside the required amounts in order to meet the requirements of your investment strategy.
Step 4: Converting Your Probationary Philippine Special Investor's Resident Visa into an Indefinite Philippine Special Investor's Resident Visa
The implementation of your investment is something that absolutely needs to take place right now.
It is important for you to be physically positioned within the geographical boundaries of the Philippines in order for you to be able to successfully perform this work.
It is important for you to transfer the stated investment amount to either of the two banks that are owned by the government in order to fulfil the requirements of the application process that was described above.
It is important to allocate the funds obtained towards investment within a timeframe of six months in order to transition from a provisional Philippine Special Investment and Residency Visa to an indefinite Special Investor's Resident Visa. This can be accomplished by transferring the money.
It is to everyone's good fortune that the Philippine government has drastically cut back on the amount of paperwork required to participate in the investor visa program to the fullest extent that was practically possible.
Residents who participate in the Philippine Special Investor's Resident Visa program receive the benefit of faster response times and less administrative paperwork overall.
However, it is essential to keep in mind that the government does not have the right to make judgments on behalf of individuals concerning their choice of investment in a certain company. This is something that should be kept in mind at all times.
As a consequence of this, it is very necessary to carry out extensive research in order to secure the investor visa for the Philippines and to verify the prudent distribution of your financial resources.
At this point in time, there is a significant demand for trustworthy advice regarding the local market and finances, both of which we are well-equipped to supply.
In the event that the value of the held equities goes down, it is essential to emphasize that there is no necessity to make up for the loss by adding more money to one's balance.
The reporting standards that are required of privately held companies in terms of the involvement of investors are extremely lax.
The stipulation requires the submission of a yearly report that includes a detailed account of one's holdings, despite the fact that the process is not particularly challenging.
Individuals are ultimately offered the option to establish their residence in the Philippines, so receiving the privilege of frequent entries, on the condition that their investment continues to exist and satisfies the minimum investment criterion.
This is contingent upon the individual maintaining their investment at a level that meets the minimum investment criteria. To put it another way, the length of time that you are permitted to occupy the space is indefinite.
Step 5: Citizenship in the Philippines
The difficulty of obtaining citizenship in the Philippines is one of the potential drawbacks connected with having a secondary residence in that country.
Applicants for citizenship who have lived in the Philippines for a period of 10 years and meet the requirements for citizenship must demonstrate that they have a complete awareness of Filipino history and are proficient in the Tagalog language.
In spite of this, there is a relatively small number of non-citizens who have been living in the country for ten years and have applied for citizenship as a result of the inherent complications that are associated with the procedure.
There appears to be a lack of certainty regarding the procedure among some of the officials who were encountered at the Immigration Office.
It is recommended that prospective citizens of Malaysia spend a minimum of three years living in Singapore, which is a nearby nation, before applying for citizenship in Malaysia.
However, it is essential to keep in mind that selecting this course of action would result in increased expenses (as illustrated by wealthy Singaporeans purchasing real estate in Manila in the hopes of achieving monetary benefits).
In addition, there are rumours that the government may tighten its rules in reaction to the falling demand for capital from overseas investors.
Final Thoughts
The framework surrounding investment immigration is one that is subject to ongoing change.
The Special Resident Retiree's Visa (SRRV) scheme, which has gained a substantial amount of popularity for the purpose of acquiring residence in the Philippines, has been suspended indefinitely as an illustrative case in point.
The aforementioned strategy, which required a minimum investment of $1,500, was widely acknowledged as a cost-effective and greatly sought-after approach to globalizing one's lifestyle.
This was due to the fact that it required a minimum expenditure of only $1,500. However, it is not currently accessible since it must first undergo adjustments to the criteria of the program before being made available again to prospective investors.
As a result, it is of the utmost importance to launch the process of internationalization as quickly as possible, with the Philippines functioning as an excellent place for such attempts.
The Philippine Special Investor's Resident Visa, which is the investor visa program in the Philippines, provides an ideal option for persons who are looking for a speedy and cost-effective entry into the expanding Asian market.
People have the ability to make an investment in a company of their choosing at a cost of $75,000, and by doing so, they obtain the prospect of establishing a presence in the Philippines. This opportunity is available to people.
In contrast to the United States and the countries of Europe, which are both facing some kind of economic stagnation, Asia is defined by a wealth of available options.
The workforce possesses a high degree of education and is significantly more efficient in comparison to other labour forces.
The geographical area is distinguished by the picturesque beauty and plethora of natural resources that it possesses. The real estate market is experiencing solid expansion, and the opportunities for investment are continuously expanding and becoming more diverse.
When all of these things are taken into account, an entry fee of $75,000 might be considered to be in a very beneficial position.
Are you interested in researching the numerous opportunities accessible in Asia for the purposes of obtaining citizenship, relocating your residency, or making an investment?
If so, reach out today.
Pained by financial indecision? Want to invest with Adam?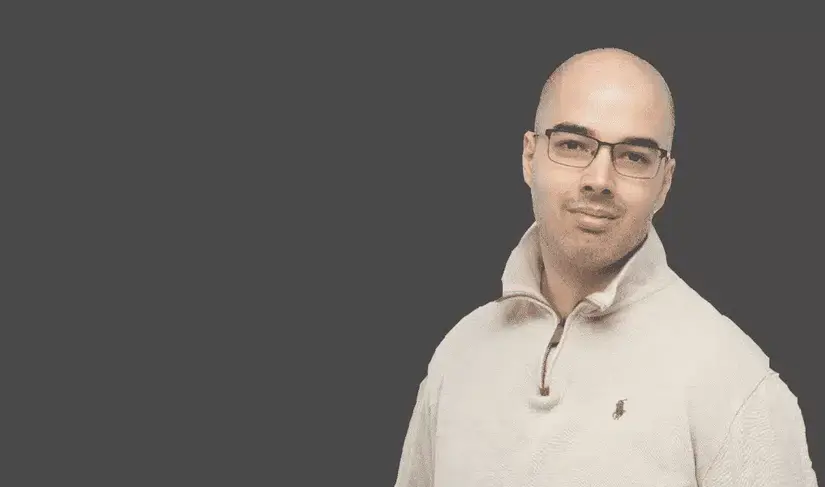 Adam is an internationally recognised author on financial matters, with over 669.2 million answer views on Quora.com, a widely sold book on Amazon, and a contributor on Forbes.