Many people are considering getting Cambodian Retirement Visa to retire in Siem Reap.
There are just a few nations in Asia that provide expats such a simplified process to retire, with low bureaucracy, red tape, and financial criteria.
In the context of Cambodia, obtaining a visa upon arrival at the airport is obligatory.
This may be done by filling out a brief application form, sending two pictures that are the appropriate size for a passport, and paying the required amount of $35 for either a "business" or an "ordinary" visa.
The visa that was successfully received will be valid for a period of one month.
Following entry into the nation, visitors are subject to a requirement to pay a charge of much less than $300 in order to have their visa extended for a period of one year.
They are exempt from the stringent financial conditions that are imposed by the vast majority of Southeast Asian countries as a result of this extension, which enables them to remain in the country and freely move in and out of it.
The authorities have voiced their contentment at the arrival of yet another tourist from another country who has demonstrated a commitment to behaving in a proper manner since this helps to boost the development of the regional economy.
Because of Cambodia's rapid economic expansion in the 1990s, the country's two most populous cities, Phnom Penh and Siem Reap, both provide a comprehensive selection of modern conveniences to its residents.
The neighbourhood is home to a multitude of amenities, including but not limited to international financial institutions, dining establishments, drinking establishments, housing accommodations, furnished residential units, retail complexes, movie theatres, telecommunications and internet service providers, and a variety of other options.
The accessibility of a wide variety of services in Cambodia makes it easier for expats to relocate to the country.
This makes it possible for them to quickly and easily establish their residence, acquire lodging, open a bank account, obtain a phone number, use the internet, and take advantage of a variety of other contemporary conveniences.
If you want to invest as an expat or high-net-worth individual, you can email me (advice@adamfayed.com) or use these contact options.
How to Get a Cambodian Visa
At the time of one's arrival in Cambodia, the procedure for obtaining a Cambodian E-class visa can be initiated at the country's international airport.
The application for this specific visa may be submitted at the airports in Phnom Penh, Siem Reap (where you might consider retiring in Siem Reap), or Sihanoukville, depending on the airport the traveller is departing from.
It is essential to be in possession of the supporting documents, which are as follows: It is vital to hold a passport that is valid for at least six months in order to be in compliance with the necessary travel requirements—especially if you plan to retire in Siem Reap—and having such a passport is not optional.
In addition to this, it is vital to make sure that the interior of the passport contains at least one unused page, which may be used for receiving visa endorsements or other official stamps, especially if you're considering to retire in Siem Reap.
In addition, it is highly recommended that you submit a photo for your passport; however, if you do not have one, you can get one at the airport for a price of $2, making the process smoother if you're looking to retire in Siem Reap.
This visa is only valid for a period of thirty days, and there is a charge of thirty-five dollars associated with obtaining it.
Those who have attained the age of 55, however, are able to apply for an extended ER visa, which might be an attractive option if you're planning to retire in Siem Reap.
It is important to be in possession of official documentation referring to one's retirement status inside the United States, as well as verifiable evidence of sufficient financial means to sustain one's stay in Cambodia—especially if you're aiming to retire in Siem Reap—in order to be allowed to dwell there.
It is necessary for applicants to be at least 55 years old and retired in order to qualify for this visa, providing a suitable choice if you're considering to retire in Siem Reap. Additionally, applicants must not be working at the time of application.
This particular visa might be valid for anywhere between one and twelve months at a time, giving you the flexibility to decide how long you'd like to retire in Siem Reap. The opportunity to enter and leave the country several times is included with visas that are valid for six or twelve months, making travel convenient if you choose to retire in Siem Reap.
Even though the length of time for which this visa is valid can be extended for just one year at a time with the aid of a travel agent based in the area (helpful if you decide to retire in Siem Reap).
Renewing an ER visa for an additional year will set you back $285 in fees, which is a consideration to make if you're planning to retire in Siem Reap. Applicants are needed to demonstrate, on a continuous basis, that they have the financial means to support themselves over the entirety of each extended period, ensuring a comfortable retirement in Siem Reap.
The travel agency that you are linked with will take care of managing the appropriate papers and is often able to obtain a visa extension within a time period of three days, easing the process if you choose to retire in Siem Reap.
Individuals will have the flexibility to dwell in any area of their choosing within the borders of Cambodia once they have obtained a visa extension for a term of either six or twelve months—giving you the freedom to retire in Siem Reap if that's your preference.
The extension might be for either six months or twelve months, allowing you to tailor your stay if you decide to retire in Siem Reap. People are allowed the liberty to leave and enter the country an unlimited number of times without being subject to any additional paperwork requirements, simplifying travel if they plan to retire in Siem Reap.
After the validity period of your visa has passed, you will need to go back to the travel agent that you originally chose in order to continue the process of getting your visa renewed, maintaining your ability to retire in Siem Reap without interruption.
How to Get a Cambodian Retirement Visa
The ER Visa, which is also known as the Cambodia Retirement Visa, enables persons to retire in Siem Reap.
This chance is available to those who meet certain requirements. Applicants are needed to provide proof to support their claim that they are retired in their home country, in addition to demonstrating that they are financially capable of supporting themselves.
Prior to completing an application for an ER Visa in Cambodia, potential applicants are encouraged to take into consideration the following elements, which are listed in the following order:
It is not permissible for the candidate to be employed in any manner.
The minimum age requirement is at least 55 years old.
The potential applicant ought to be able to maintain their standard of living while they are in the country.
In order to satisfy the requirements of the Cambodia Retirement Law, the applicant is required to produce their social security records.
Registration with the Foreigners Present in Cambodia System is required of all non-Cambodian citizens who plan to spend their golden years in the Kingdom of Cambodia.
General Retirement Cost of Living in Siem Reap
Due to the fact that Cambodia has one of the lowest costs of living in the Southeast Asian area, it is an appealing choice for retirees who have a limited amount of money to spend during their golden years.
Because of this, a number of individuals from other countries have made the decision to relocate to Cambodia, mostly because of the country's exceptionally low cost of living.
What is the rough equivalent of the cost of living in the United States in Cambodia? This topic does not have a clear-cut response; but, based on my discussions with a variety of expats, their monthly budgets often range from $1,000 to $2,500.
According to a large number of people's reports, they are able to keep their standard of living at a reasonable level with an average monthly budget of $1,500.
However, it is easy to acquire one-bedroom apartments in good districts of Phnom Penh, Sihanoukville, and Siem Reap for as little as $250, which is frequently the most significant expense that is incurred on a monthly basis.
Whether or not an individual needs air conditioning in comparison to the level of comfort they experience while using a standard fan influences the amount of money spent on utilities such as electricity.
Regardless of the specifics, the vast majority of people who go abroad plan to expat at some point in their lives, and when they do, they almost always budget somewhere in the neighbourhood of one hundred dollars per month to cover their combined costs for energy, water, garbage, and cable services.
In this region, the cost of cellphones and mobile internet is relatively inexpensive. A monthly spend of $10 is sufficient to keep online access and permit international calls at a rate that is less than 5 cents per minute. In addition, calls inside the United States cost less than 10 cents per minute.
The option of employing a domestic helper is offered to people who would rather devote their time to activities other than responsibilities associated with running a household.
One is able to transfer the obligations of doing laundry and cleaning the home by hiring a maid, with the frequency of service being many times each week.
This service can be offered for the cost of $50 per month, which may be considered an expense that is worth making for those who place a priority on participating in leisure activities.
The major urban areas are distinguished by the presence of a dizzying variety of grocery stores, including both conventional supermarkets and more compact convenience stores known as minimarts.
In addition, these urban districts are home to a sizeable number of both domestic and international dining establishments, making it possible for residents and visitors alike to savour delicious meals at prices that are comparatively affordable, beginning at only a few dollars.
Cambodia appears as a possibly optimum alternative for beginning a life of affluence and enjoyment if one is looking for a retirement lifestyle that is defined by financial comfort and the lack of any tension caused by financial obligations.
This shift has already been made by a sizeable number of people, and the opportunity for you to do the same thing is already available.
Cost of Housing in Siem Reap
When compared to the United States, the cost of living in Cambodia is far more affordable. In comparison to the prices that are prevalent in the United States, the prices of consumer goods, which include a wide range of different commodities such as food, utilities, entertainment, and others, show a 34% drop.
As a consequence of this, the overall cost of living, which takes into account not only the cost of rent but also the cost of goods and services purchased by consumers, is significantly lower than it is in the United States.
According to research conducted by Numbeo, the monthly rent in Cambodia is around 64% less expensive than it is in the United States.
The national average price of a city-centre apartment with one bedroom and one bathroom in the United States is $1,359.43.
The current mean price for a one-bedroom apartment in a city centre is $405.11 per month in Cambodia's metropolitan districts, according to the latest available data.
The aforementioned units would be priced at $1,090 and $269, respectively, in regions that are located outside of the core district.
Within the borders of Cambodia, the town of Sihanoukville has developed into a popular retirement destination in recent years.
The price of an apartment with one bedroom and one bathroom in the heart of Sihanoukville's city centre is around $433 per month on average.
This may be compared to a residential unit that is located in the central district of New York City, which has an average monthly rental price of $3,269 for a one-bedroom apartment.
Tax Obligations for Retirees in Siem Reap
It is essential to take into consideration, with regard to Cambodia, the fact that the Cambodian Tax on Pay, which is levied at a rate of 20%, will be applied to the compensation received by people from all over the world.
If an individual spends more than 182 consecutive days within the borders of Cambodia throughout the course of a single calendar year, they will be considered to be a permanent residents of Cambodia.
Individuals who live in the United States and whose only source of income comes from retirement pensions, such as distributions from their 401(k) or social security, will be required to fulfil their tax responsibilities.
You are required to meet the responsibility of filing annual tax returns to the appropriate authorities if you are a person who resides in the United States.
This obligation is incumbent upon you since you are an individual who resides in the United States. In your report, you are required to include information about any offshore bank accounts you have.
There are a number of provisions that may be utilized by individuals who receive income from sources located outside of the United States in order to reduce the amount of taxable income that they are required to report in the United States.
The aforementioned regulations include, amongst other pertinent policies and procedures, the exclusion for income generated abroad, the foreign tax credit, and the exclusion for housing expenses incurred abroad.
It is highly recommended that you seek the advice of a tax professional who is well-versed in the tax legislation of both the United States and Cambodia in order to obtain a more accurate calculation of your potential tax liabilities.
Healthcare System in Siem Reap
Keeping one's health in the best possible condition throughout retirement is absolutely necessary in order to make the most of one's time spent away from paid work.
When compared to the healthcare system in the United States, Cambodia's healthcare system is less developed and operates at lower levels of efficiency.
In light of this, it is strongly recommended that retirees get health insurance coverage in Cambodia, even if they only want to spend a short amount of time each year in the country, as the cost of medical care may be rather costly.
Retirees in Cambodia have access to a variety of different private health insurance choices, which they can take advantage of.
The degree of development at private medical institutions is often higher, and the accompanying expenditures are typically higher as well.
It is possible for people living in Western nations to obtain drugs that are comparable to those that can be found in their home countries since major metropolitan areas are furnished with a significant number of pharmacies that serve particularly those living in Western countries.
In addition, metropolitan regions are home to a sizeable population of medical professionals who have specialized training in a variety of medical subfields.
However, a sizeable portion of expats living in Cambodia choose to go to neighbouring countries such as Thailand, Vietnam, China, or Singapore for medical operations and treatments rather than staying in Cambodia for their care.
Is it Safe in Siem Reap?
The Aspara Dancers, who can be seen in Angkor Wat in Cambodia, are going to be the subject of our conversation.
It is a frequent observation among Americans now residing in Cambodia that the greatest worry about personal safety is the possible danger of developing endemic diseases caused by mosquito-borne illnesses, such as dengue fever.
This is due to the fact that the risk of contracting these diseases is rather high. Before travelling to a new location, it is highly recommended that individuals get the necessary vaccines.
Individuals are encouraged to get immunized against tetanus, hepatitis A and B, and pertussis. Tetanus immunization is also recommended.
Before settling on the vaccines that one ought to have, it is wise to discuss the matter with a medical professional for the purpose of getting professional advice.
Despite the fact that Cambodian culture is frequently described by its reputation for kindness, it is essential to recognize that there are instances of criminal activity within the nation that target those who are not native to Cambodia.
It is essential to be vigilant in public places, taking the same strategy that one would use in a variety of diverse worldwide circumstances. Theft is an unfortunate reality that cannot be avoided in metropolitan settings.
Why Retire in Siem Reap
It is best to retire in Siem Reap. It is the obvious choice for anybody looking for a new place to call home in Cambodia.
Siem Reap continues to be an attractive destination for a number of compelling reasons that can be utilized to one's advantage.
Whether one is a local resident investigating other cities and districts for future relocation or an expat seeking a permanent settlement, Siem Reap continues to be a desirable destination for these reasons.
It is vital that prior to beginning the hunt for your future property in Siem Reap, you take into consideration the compelling elements that make dwelling in this city a highly appealing option at this time.
These considerations include the Angkor Wat, which is the world's largest religious monument. Find the information that you're looking for below.
Friendly Community
When contemplating a move to a new place, it is critical to give top priority to gather as much information as possible about the neighbourhood, since this will influence how easily one may become integrated into the community.
There is no reason to be concerned about the social dynamics in Siem Reap because the local community displays a sturdy and amiable nature, and it is able to accommodate both locals and expats equally.
Furthermore, whether one plans to build a house in this area or wants to get insight into the prominent familial structure, it is notable that the city continues to be an attractive destination owing to the strong familial cohesiveness seen within these communities.
This can be said regardless of whether one intends to build a residence in this area or wants to gain insight into the prevalent familial structure.
Business Opportunities
When doing research to select the most appropriate location for the development of a business, it is essential to perform a comprehensive analysis of the economic circumstances of the city in question, in addition to a comprehensive analysis of all relevant aspects that contribute to the establishment of a successful company.
Siem Reap has a large number of different customers, including both locals and tourists; as a result, the city offers good conditions for foreigners to engage in corporate investment and set up within the region. You can start a business in Siem Reap.
In addition, Cambodia has a sizeable gross domestic product (GDP), which makes the country an exceptionally attractive place for the establishment of a company.
In addition to this, it is notable that the current corporation tax rate in the country is noticeably lower in comparison to other nations, standing at a modest 20%. This is something that should be taken into consideration.
Expat Job Opportunities
Given that Siem Reap serves as the principal tourism centre in Cambodia, a significant number of businesses have established their presence there.
As a consequence, there is a significant availability of work opportunities within the region. It is quite possible that one may quickly find work prospects within this urban region, provided that one's tastes and the field in which they are interested are taken into consideration.
In addition, both domestic residents and foreign investors continually seek chances to build their businesses in this region, which makes it an ideal place for both one's professional endeavours and one's own personal well-being.
Perfect Place to Retire
Siem Reap has routinely ranked in the top spot as one of the most desired destinations in the world, and it is widely considered to be one of the most ideal locations to retire.
This phenomenon may be largely attributed to the prevalent culture of a leisurely lifestyle in urban settings.
According to this culture, individuals are able to achieve a sense of fulfilment through the harmonious integration of work and leisure activities, without experiencing the typical frenetic pace that is associated with urban environments.
In addition, the city has a great deal of places that may be visited at any time of day or night.
Cheap Cost of Living
It is important to note that although Cambodia has more affordable prices than many other countries, particularly for expats, the prices of goods and services in Siem Reap are still less expensive than those in Phnom Penh.
Because Phnom Penh is the nation's capital, there is significantly more competition for goods and services in the city, which has resulted in prices that are significantly higher than in other parts of Cambodia.
Safe City
Siem Reap is often considered one of the safest cities in all of Cambodia, contributing to Cambodia's overall reputation as a tourist destination.
In spite of the fact that there have been incidents of less serious crimes like pickpocketing and fraud in the area, the overall safety of the neighbourhood is satisfactory for both residents and tourists.
It is interesting that women who are travelling alone in this specific place do not experience any substantial problems.
This fact is in contrast to the situation in other countries, where the risk of terrorism is significantly higher.
It is recommended that local residents as well as expats who have made bookings for accommodations such as hotel rooms or Airbnb rentals exercise prudence by conducting a thorough inspection of their rooms and taking the appropriate safeguards to prevent the loss or theft of valuable objects.
This is the case whether the accommodations are hotels or Airbnb rentals. Due to the inherent unpredictability that surrounds the safety of such accommodations, this practice is very necessary.
It is analogous to the alertness that one would apply in unknown situations. In addition to what has been said above, it is also possible to declare that Siem Reap is a safe place for pedestrians, regardless of the time of day.
Minimal Pollution
One of the most significant advantages of deciding to make Siem Reap your permanent home is the almost nonexistent risk of being exposed to polluted air or water.
It is notable that the city has been able to separate itself from other cities and nations due to the enormous contribution that the preservation of woodlands, ancient monuments, and other regions has made to the lowering of the city's carbon footprint and the mitigation of pollution levels.
Because Siem Reap does not have any factories or other types of industrial facilities, its residents are forced to often engage in recycling procedures for their used goods and waste materials. This is an important fact to keep in mind.
No Traffic
Because there is a particularly low volume of traffic in this region, the issue of traffic congestion in Siem Reap is not nearly as significant as one might think in the context of the movement of motor vehicles.
Because more roads have been built in this area to accommodate the growing population, the amount of time spent stuck in traffic is often kept to a minimum.
Additionally, the thorough completion of the 38-road expansion program inside the city has effectively reduced potential traffic congestion, which has facilitated accelerated travel for both local residents and visitors to surrounding metropolitan areas and districts.
This is due to the fact that the potential for traffic congestion has been well handled.
Final Thoughts
The cost of living in Cambodia is more affordable than in many other countries.
Although the lack of an appropriate medical infrastructure may put off some people, this potential disadvantage may be lessened due to the availability of visa restrictions that allow for unrestricted passage between Cambodia and other countries for the purposes of extended visits and retirement.
The climate of Cambodia is characterized by temperatures that are generally mild, which is one factor that contributes to the attraction of Cambodia as a destination for retirees.
Pained by financial indecision? Want to invest with Adam?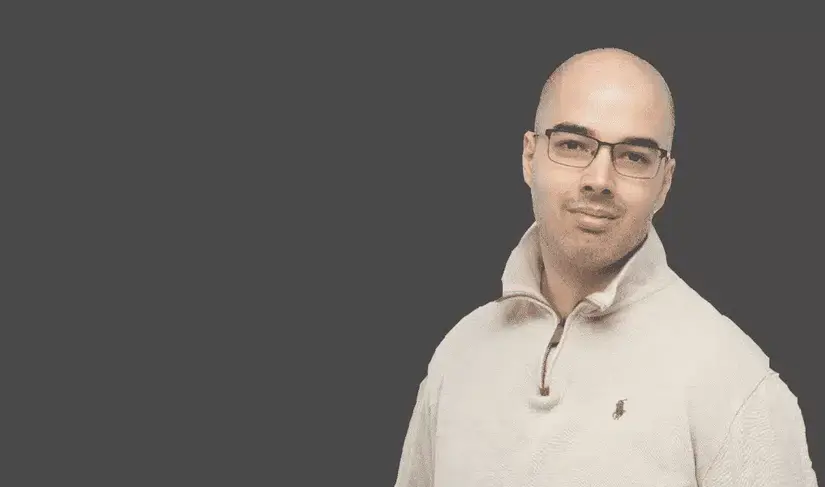 Adam is an internationally recognised author on financial matters, with over 668.8 million answer views on Quora.com, a widely sold book on Amazon, and a contributor on Forbes.