How to get citizenship in Montenegro? That will be the topic of today's article.
Some of the details listed below could change over time, and nothing written here should be considered as formal legal, tax or any other kind of advice.
If you want me to invest, don't hesitate to contact me, email (advice@adamfayed.com) or use the WhatsApp function below.
The best time to sort out investments is often before you change your residency or citizenship.
How to get Montenegro citizenship?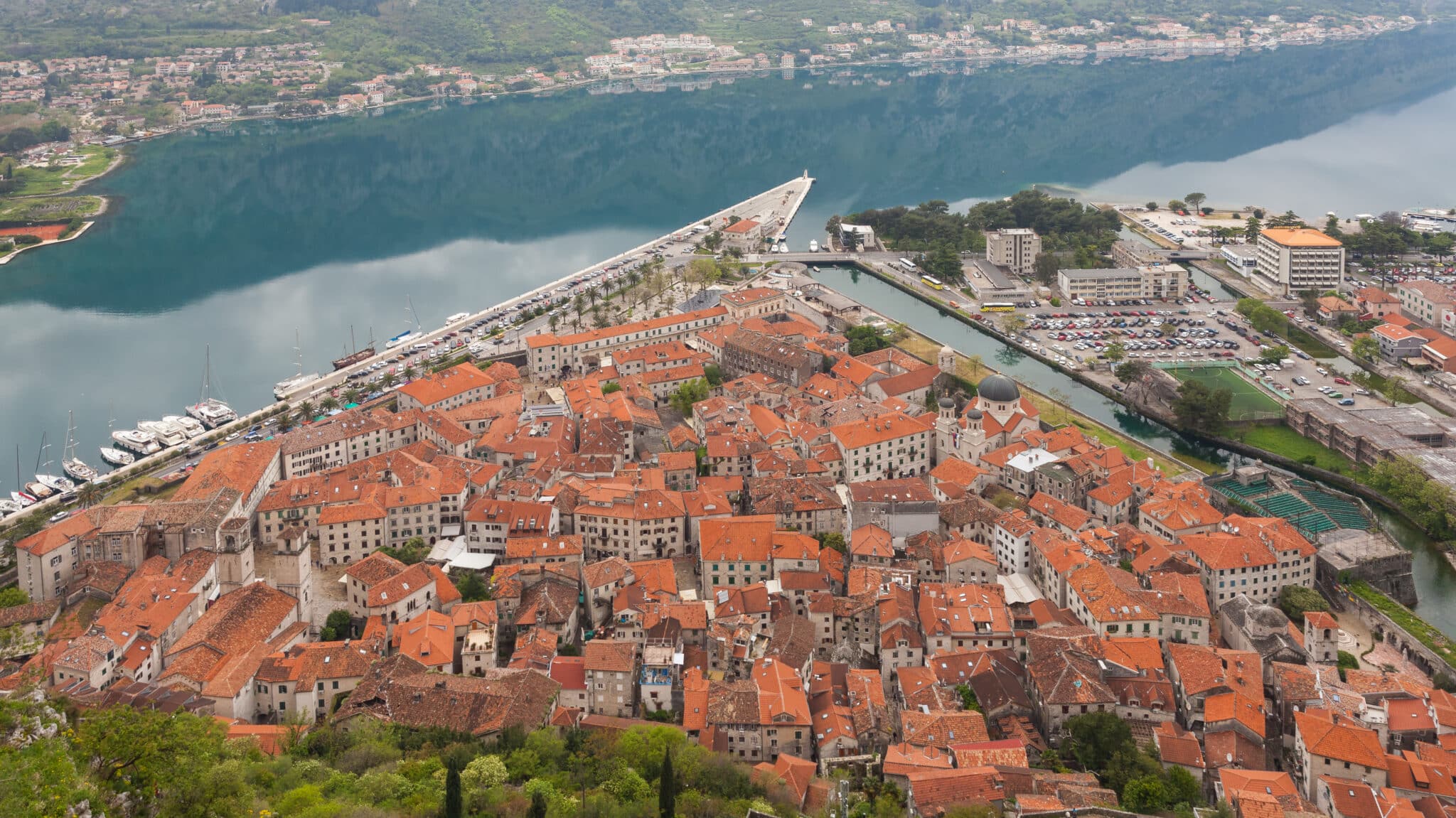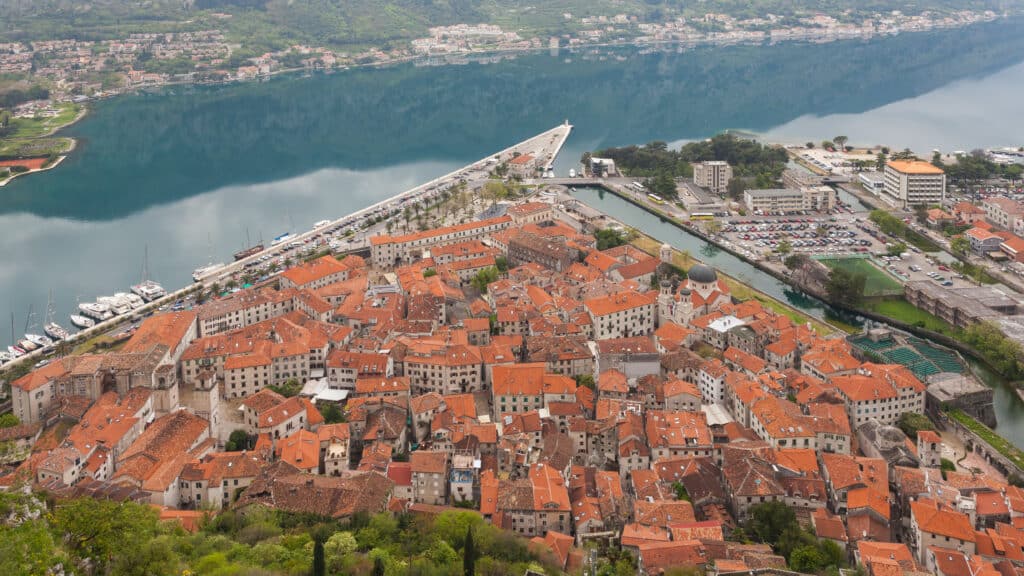 You have probably thought about obtaining citizenship in another country. After all, everyone should have a choice where to live, study, work and raise children. Therefore, below we have collected information on how to obtain citizenship in Montenegro.
Montenegro is a popular European country for immigrants. Unlike other European countries, citizenship in this state can be obtained subject to the simple requirements regulated by the laws of the Balkan country.
Today Montenegro is one of the most attractive countries for obtaining citizenship. Below we will point out some of the most outstanding benefits of Montenegrin citizenship:
Visa-free travel to over 120 countries, including Schengen countries, UAE and Singapore.
Montenegro is a NATO member and a candidate for EU membership in 2025.
There are no requirements for residence in the country.
It's easy to open your own business here.
Tax optimization: the personal income tax rate is 9%.
In addition, Montenegro is a wonderful country to live with family and children. It has a wonderful climate, beautiful nature and delicious food. In addition, housing prices on a low level and cheaper than in the EU countries. Education in local universities takes place according to the Bologna system, which will help you or your children find a job in any European country.
Obtaining citizenship of Montenegro
Permanent residence in Montenegro has many advantages. Many people looking to move to another country see this corner of Europe as an ideal option.
People of different categories can become citizens of Montenegro: who have real estate or business in this country, who want to find a job, reunite with their families, study at local universities, etc.
Who will not be able to get the citizenship?
Citizenship of Montenegro cannot be obtained by people who have citizenship of their country and do not want to give it up.
Who else is denied access to citizenship:
for previously convicted people;
for entrepreneurs conducting illegal business on the territory of the Balkan country;
for illegally employed people.
Citizenship cannot be obtained by people with permanent residence who are absent from the territory of Montenegro for a year, as well as persons who do not know local laws and national language.
Grounds for obtaining citizenship of Montenegro
Various factors can serve as a basis for obtaining Montenegrin citizenship. To date, five categories of citizens have been officially approved, for which there will be no special obstacles in obtaining citizenship in the country.
You can obtain Montenegro citizenship if:
You are of Montenegrin origin.
You are a former citizens of Yugoslavia.
You invest big money in the local economy.
You have lived in the country for 5-10 years on a residence permit and permanent residence and have not violated local laws during this period.
Children born on the territory of Montenegro.
After you have been on the territory of the country for five years, observing all the rules and prolonging the residence permit on time, you have the opportunity to obtain Montenegrin citizenship. The first thing the country's immigration services will pay attention to is whether you have violated the living conditions for an emigrant. This implies that you have no right, within a five-year period, to leave the territory of Montenegro for more than 10 months for the entire time or for six months once.
In a more advantageous position are those whose immigration to the country is associated with a joyful event – marriage with a citizen of Montenegro. Their waiting period for obtaining citizenship is reduced to 3 years.
But fans of dual citizenship, we have to upset. Montenegrin legislation does not provide for the possibility of "sitting on two chairs". If you decide to become a Montenegrin, then you will have to say goodbye to the passport of a citizen of Russia, Ukraine or any other state.
Your citizenship documents can be considered for up to six months. And, if you get a positive answer, then this opens the way for obtaining citizenship and other rights of a local resident. These include tax incentives, social security, health care and the right to work.
Citizenship by birth and origin
Montenegrin citizenship is automatically granted to children born in Montenegro from the union of two citizens of the country.
By birth, children born to Montenegrin citizens who are married to foreigners can also obtain citizenship.
Citizenship is granted to children born outside the country if their parents are citizens of Montenegro.
Also, citizenship is assigned to underage children who are found in the country and do not have parents.
If parents live in Montenegro with a residence permit, their child born in the country does not receive automatic citizenship. According to the laws of the country, he can live in Montenegro for 3 months after birth, and then parents need to apply for a residence permit for a child or obtain a visa permit for his further stay in the country.
Through marriage/family reunion
Foreign citizens who marry a citizen of Montenegro can obtain citizenship on conditions of cohabitation for three years and a total period of residence in the country for 5 years with the possibility of leaving the country no more than once a year for up to 30 days.
Conditions for obtaining citizenship upon marriage:
The wedding must take place in Montenegro.
The age of a foreign citizen / citizen is from 18 years.
Proof of material support and residence in the country.
Copies of the passports of the husband and wife.
Marriage certificate.
Citizenship for the purpose of family reunification can be obtained by foreign citizens whose close relatives are indigenous Montenegrins.
Refugees
The government of Montenegro provides protection to citizens who are persecuted in their home country and allows them to apply for a residence permit with the possibility of obtaining citizenship in the future.
The refugee must prove that he cannot live in his home country. As a rule, the authorities of Montenegro are ready to accept on their territory foreigners who left their native lands due to hostilities, as a result of persecution for political or religious convictions, as well as in case of harassment based on ethnicity. If a foreigner has hidden the true reasons for fleeing from his home country, he will be denied a residence permit, which will no longer allow him to obtain official citizenship of Montenegro in the future.
Montenegrin citizenship by investment: special program until 2021
This option is the most used, and the most possible one. The Montenegrin government announced the launch of its investment program in the summer of 2018 as a second attempt to grant Montenegrin citizenship to foreign investors in exchange for their contribution to the country's development.
Acceptance of applications for the Special Investment Program already began in 2019. The number of applications for which a Montenegrin passport will be issued over the next three years is limited to 2,000. The Citizenship by Investment Program is planned until the end of 2021, so you can already hurry up.
The application process has been made much more transparent to avoid 2010 mistakes. Then the passport program was closed after the international community criticized the Montenegrin authorities for issuing passports to applicants implicated in corruption and fraud.
Foreign direct investment from non-EU countries should boost the economy, create jobs and improve the quality of life of the people of Montenegro. First of all, the funds will be invested in tourism, agriculture and the processing industry. But, at the same time, other sectors of the economy will not be forgotten either.
There are some really good benefits for investors
Although Montenegro is not yet a member of the European Union, the process has started and accession is expected in 6 years. In addition, the country became a NATO member in 2017, so the Montenegrin passport guarantees social security and political stability.
Second citizenship in 6 months.
Montenegrin passport is inherited.
Visa-free travel to 117 countries.
Growing real estate market.
A thriving tourism sector.
Favorable taxation.
Lack of requirements for the level of language proficiency.
No business experience required.
Dual citizenship allowed.
A place of incredible and breathtaking beauty.
Requirements for obtaining citizenship of Montenegro
Under the terms of the program, the applicant must have no criminal convictions with more than one year in prison. Also, he should not have any other punishments associated with this criminal offense.
Standard conditions for almost all similar programs: due diligence and proof of legality of investments and administrative fees.
The investor can include a spouse and children under the age of 18 in the application. It is necessary to prove their financial dependence on the applicant, which is also a standard requirement.
The main applicant must be at least 18 years old. Dependents who can be included in the application include spouses, children under 26, and parents over 65.
Contribution to the government fund
All investors applying for a passport of that state must make a one-time non-refundable contribution of € 100,000 to the national fund in the form of a government fee.
Investments in real estate
In addition to the above fee, applicants must invest in a government-approved real estate project in one of three options:
€ 250,000 if the development project is located in underdeveloped regions of Montenegro, namely, in the north and in the center of the country.
€ 450,000 if the project is launched in coastal areas and in Podgorica, i.e. in developed areas.
€ 5 or € 15 million for investments in tourism or hotel projects with job creation.
Additional payments
Investments in the state fund of the country – € 100,000.
Application fees:
– € 15,000 for one applicant;
– € 10,000 for each family member, but no more than 4 people;
– € 50,000 for each next family member.
(Total: € 35,000 for a family of three)
Due Diligence:
– € 7,000 for one applicant;
– € 10,000 for a family of no more than 4 people;
– € 1,500 for each additional family member.
(Total: € 10,000 for a family of three)
Payment for the services of a licensed agent
– € 45,000 for a family of three.
Other expenses – € 5,000.
Residence permit in Montenegro by investment
Although the amount of investment for obtaining a residence permit in Montenegro is less than under the citizenship by investment program, only € 100,000, a passport can be obtained only after 10 years of permanent and legal residence in Montenegro. Funds must be invested in real estate in Montenegro, business or research projects.
Required documents
Certified copy of passport and ID
Birth certificate
Marriage certificate
Covered medical insurance in Montenegro
Medical certificate of health status confirming that the participants of the program do not have serious illnesses
The procedure for obtaining a passport of Montenegro
4 main stages to getting a Montenegrin passport
Stage 1
First of all, the applicant and his family members specified in the application undergo Due Diligence. Also, the investor must deposit the required amounts to the Escrow account.
Stage 2
If all requirements are met and the participants have been verified, the institution that is authorized to run the program will submit their candidatures to the Prime Minister and the Ministry of the Interior. They carry out their own check and give the answer to the authorized institution.
Stage 3
The institution notifies the investor of a positive result. After that, he is obliged to transfer funds from the Exrow account to the development of local government bodies (the corresponding account is indicated in the notification) and to the account of investors implementing approved projects.
Stage 4
An independent auditor, who is appointed by an authorized institution to audit investment projects, confirms the fact of the transfer of funds and provides a report thereon. In turn, the institution notifies the Ministry of Internal Affairs of Montenegro, and after that a final decision on granting citizenship is made.
Is dual citizenship possible in Montenegro?
According to the laws of the Balkan country, foreign citizens can obtain Montenegrin citizenship only on the condition of voluntary renunciation of their existing citizenship. Having two passports is prohibited by law. When submitting documents for obtaining the status of a citizen of Montenegro, the applicant must provide a certificate of revocation of citizenship of his country.
You can become a citizen of Montenegro only if you fulfill all the requirements regulated by the laws of the country. The migrant must not only collect a package of necessary documents, but also successfully pass the test to check the knowledge of the language, history, geography and culture of the Balkan country.
Why does an investor need Montenegrin citizenship?
Montenegro attracts immigrants in terms of investment. From 2008 to 2018, more than a third of the country's GDP was direct investment from foreign investors. Most of investments in Montenegro is concentrated in real estate, hospitality, cafes and restaurants.
The Montenegrin passport allows visa-free travel to 125 countries of the world. The country's economy is recognized as one of the fastest growing in the Balkans. Montenegro is a member of NATO, in the near future it can become a member of the EU. Then, in addition to visa-free travel to the countries of the Schengen zone, all citizens of Montenegro will also be able to live, study and work in the EU.
The program "Citizenship of Montenegro by Investment" has become the 17th "passport program" in the world. In addition to the main applicant, the investor's closest relatives can obtain passports: spouse, children under 26 years old, parents over 65 years old. The whole process of paperwork takes up to six months. Citizenship is issued for life.
I would like to note that lately more and more wealthy Russians receive passports in exchange for investments. According to a study by the Global Wealth Migration Review 2018, 3,000 dollar millionaires left Russia in 2017. This is the sixth largest in the world. Most of them emigrated to the USA, UK, Portugal and Cyprus.
Taxes and indirect costs of owning real estate
The tax system in Montenegro is not complicated and quite loyal. The taxes paid by buyers / sellers and property owners are among the lowest in Europe.
Real estate purchase tax. If you buy property directly from a developer who pays VAT, you do not need to pay tax. If the seller does not pay VAT (for example, this is an individual), then the buyer still pays 3% tax.
Annual property tax. The amount and procedure for payment of tax are established by local government bodies. The interest rate varies from 0.1 to 1%. The end result depends on the location of the property, class of real estate, distance from the sea and other factors, which are more than 12.
Annual tourist tax. It is paid by foreigners who have a "second property" in Montenegro. This category includes apartments, apartments or houses that are used for recreation and temporary residence, housing in the tourist area (along the Adriatic coast).
Let's make some cooperatives between Montenegro and other countries' citizenships
Montenegrin Citizenship vs Portugal Golden Visa – Which Is Better?
In Europe, the program for obtaining a residence permit (residence permit) in Portugal by investment ("Golden Visa") is in demand. More than 7,000 people have become its participants since 2012.
Portugal has a number of unique advantages:
Holders of the "Golden Visa" can obtain citizenship in five years. In Spain, Greece and other countries where there are Golden Visa programs, naturalization lasts 10-12 years.
Holders of the "Golden Visa" can enter and move around the Schengen countries without visas. Portuguese citizens are granted visa-free travel to the United States and the United Kingdom.
The cost of the "Golden Visa" in Portugal starts at € 350,000. You need to invest in real estate, no non-refundable subsidies are required to the economy.
You can compare Montenegro's program not only with Portugal. There is a special service for comparing programs, in which you can choose any program of residence permit, permanent residence and citizenship and see its advantages or disadvantages, the difference in price.
There is no need to say that the attractiveness of the Portuguese program will decrease due to the appearance of a new player on the market – Montenegro. Of course, you can get a Portuguese passport only after five years of holding the Golden Visa, but the requirements for investors are quite loyal.
The holder of the "Golden Visa" immediately gets unlimited access to the countries of the Schengen Union, and after five years can return the investment in full. Also, the launch of the passport program of Montenegro can create a stir in the market and most of the properties will be overvalued. We can observe this situation in Cyprus, but not in Portugal.
Montenegrin passport vs Cyprus and Malta
In addition to Montenegro, citizenship in Europe can be obtained in Cyprus and Malta. Moreover, the citizens of these countries have much more advantages than the holders of the Montenegrin passport. With a Cyprus or Malta passport:
You can enter without a visa and stay on the territory of the Schengen countries and the EU, Great Britain 365 days a year.
Malta has a visa-free regime with the United States, Canada and Australia, Cyprus – with Canada and Japan.
There are no restrictions on employment and education in the EU countries.
Compared to Maltese and Cypriot passports, a Montenegrin passport is essentially a Schengen visa. Montenegrins can enjoy all the benefits of European citizenship only after their country joins the EU, and this will not happen earlier than in 2025. At the same time, holders of a Montenegrin passport will need to obtain a visa to enter the United States.
Now the Montenegrin investment program wins only in terms of cost. If a Montenegrin passport costs from € 350,000, then a Maltese passport – from € 880,000, and a Cypriot passport – from € 2 million 150,000. The Cyprus passport program provides for a non-refundable investment of € 150,000, and to obtain a Maltese passport, you need to donate € 650,000.
So here is all the information that we have collected for you, anyways now you probably know what you want and what kind of journey is waiting for you. Just remember that the investment program is valid until the en of the 2021.
Pained by financial indecision? Want to invest with Adam?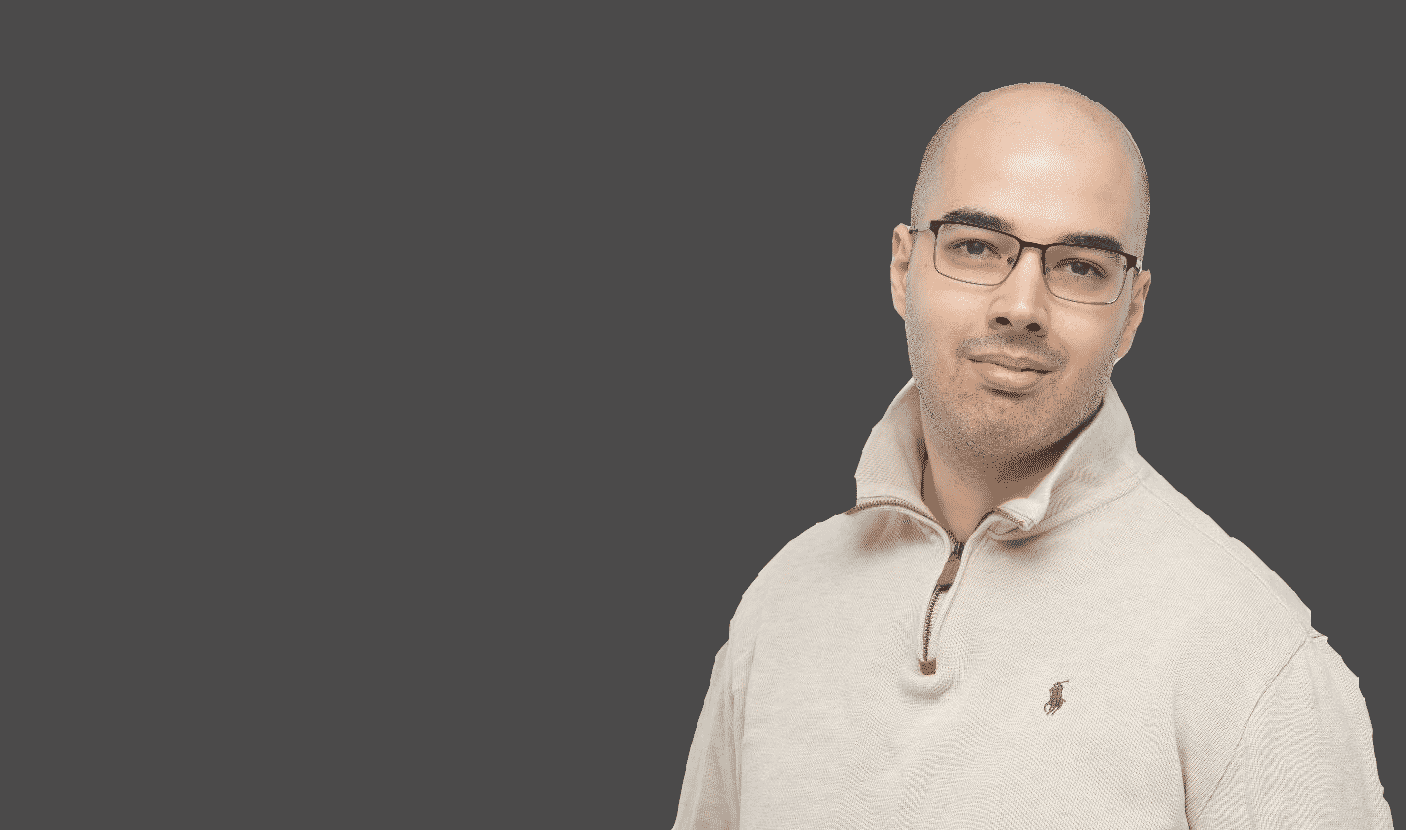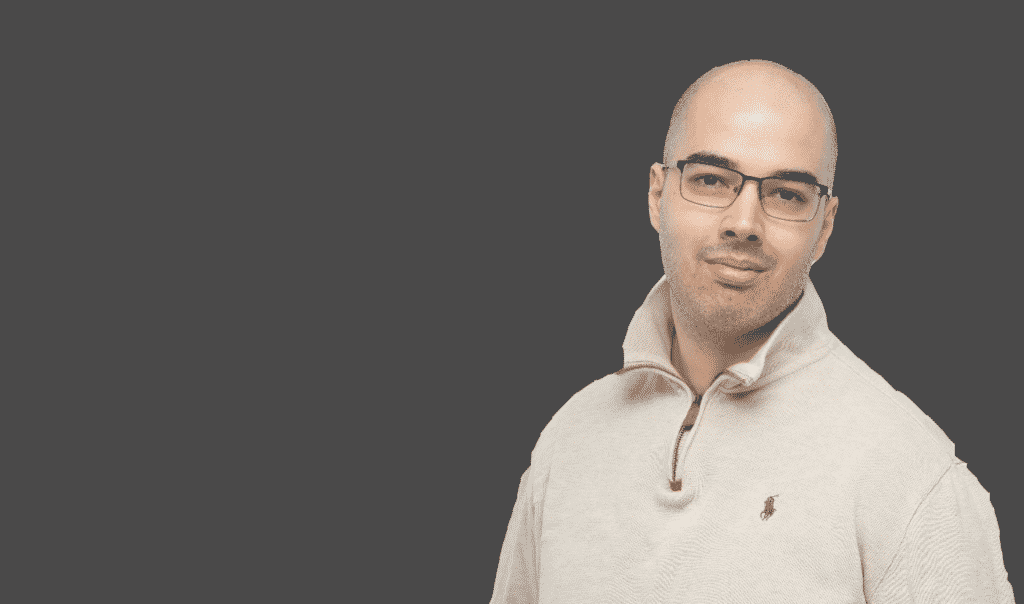 Adam is an internationally recognised author on financial matters, with over 249.2 million answers views on Quora.com and a widely sold book on Amazon
Further Reading
In the answer below , taken from my online Quora.com answers, I spoke about the following issues and topics:
What are the biggest mistakes made by newbie stock investors? I list some of the obvious, and not so obvious, ones.
Why are so many "experts" always predicting stock market crashes and is it profitable to listen to their advice?
How should a 66-year-old invest $1m, to ensure the money shouldn't run out in retirement?
What are some non-traditional investments that can pay off long-term? Even if they can pay off, should the average person invest in them?
How has the concept of being an entrepreneurs changed over the years, now "everybody" calls themselves one on LinkedIn and beyond?
To read more click on the link below